Atmospheric Memory Suggests Active Winter Storm Pattern Outlook
Outlook
climate data
Winter Weather
atmospheric memory
Justin Berk
Nov 20, 2022
8:18 pm
0
November 20 2022
I have used the term Atmospheric Memory for a few decades of forecasting.   It has been something that has referred to different patterns of weather either with timing of winter storm arrival to types of storm tracks. As part of the scientific method I studied with my degree, correlation is not causation. But when I spot a pattern that repeats, I like to dive deeper and see if it will help with future weather forecasting. 
These patterns might be something you have noticed as well.  Teachers and kids often point out in winter with snow or sleet either arriving at the same time of the day in multiple storms, or those storms occurring on the same days of the week.  It's more frustrating to them when it falls on a weekend, basically being a waste of flakes. That's the worst!
But I have also noticed it with repeating storm types like Alberta Clippers, Nor'easters, or Miller Bs. But even with those types, coastal cities can still vary between the warm or cold side of those storms. So not all will bring snow and ice, but I have Faith in the Flakes. You may too after this.
One of the reasons I am often late with my Winter Outlook, is because I work on identifying the most likely patterns.  This can start with tropical systems, and get entrenched in the Fall.  This year I has seen the activity going back to the summer and through this past week. I am focusing on three substantial tropical systems, plus a few stalled Lows off the Mid Atlantic that are noteworthy. 
I am still working on seasonal report, but wanted to show you what I have identified.  Then I aim to post my winter outlook before Thanksgiving.
Atmosphere Memory: Mid Atlantic Bullseye 
It's been very busy since July. Quite a few Lows crossed through or near Maryland. Quite a few formed and stalled off of the Mid Atlantic coast. I see a theme for a hot spot that may repeat often this winter and I will include in my formal winter outlook.
I have local maps and links for these plotted tracks to my reports on each below.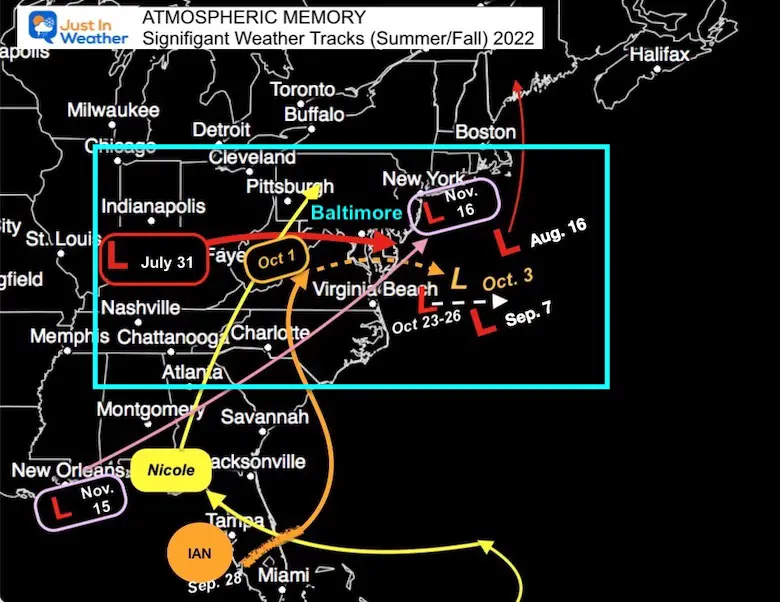 Tropics
Hurricane Fiona
This was plotted September 14 to 24. This was the storm that led to flooding in Puerto Rico. It missed the mainland US, but hit eastern Canada with 105 mph as the strongest event in New Foundland.
The reason this is important, was that it ended up near the Arctic Circle west of Greenland.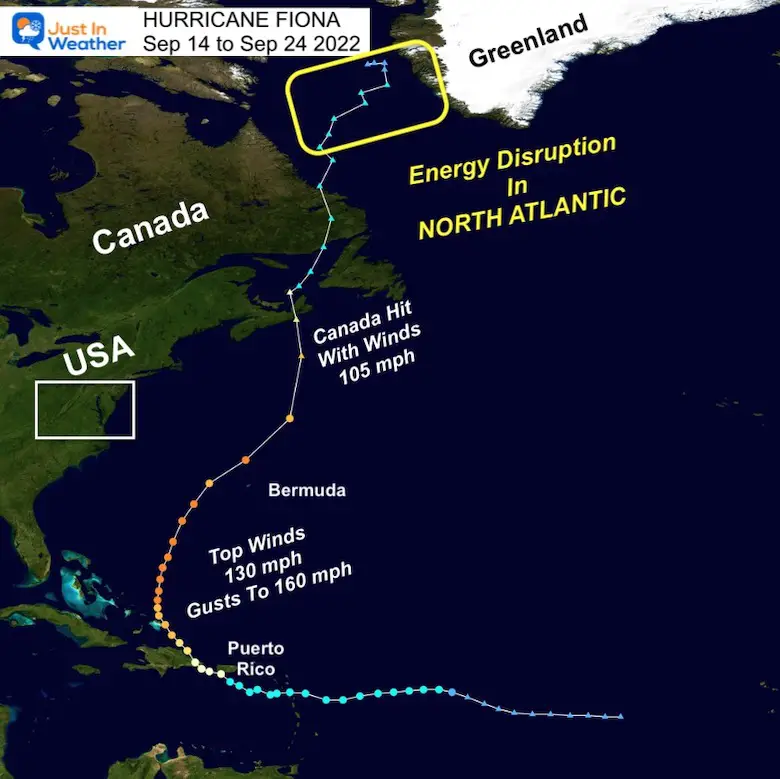 The purpose for tropical cyclones is the balance out unequal heating on our planet. Often energy from the tropics ends up in the mid or northern latitudes. In this case, the leftover energy may appear to have faded but it's like popping a rock in a pond. The resulting ripples can work around the enhancing jet stream month later.
This can play a role in the The Polar Vortex and North Atlantic Oscillation, which are critical for cold air supply to the Eastern US and snow storms. 
That Polar Vortex (PV) is showing signs of buckling, which we may have already seen a hint of with the record Lake Effect Snow Event…
Dr. Judah Cohen wrote about this recently. His 'disturbed' PV is referencing a cold shot for the Eastern US in December…
Last night's GFS #PolarVortex (PV) animation shows a more disturbed PV (i.e., stretched PV) than it has been predicting all week & at odds with the ensembles, which show a stronger, more circular PV. Is this the first crack in the GFS bullet proof PV predicted for early December? pic.twitter.com/RXPRzSjQno

— Judah Cohen (@judah47) November 18, 2022
Explore More:
Click here to lear more about The Polar Vortex, North Atlantic Oscillation, El Niño, and MJO 
Hurricane Ian
This has its own record breaking energy, and the end track was through the Mid Atlantic, resulting in the Ghost of Ian stalling for a few days off the coast keeping us wet. (Closer look below).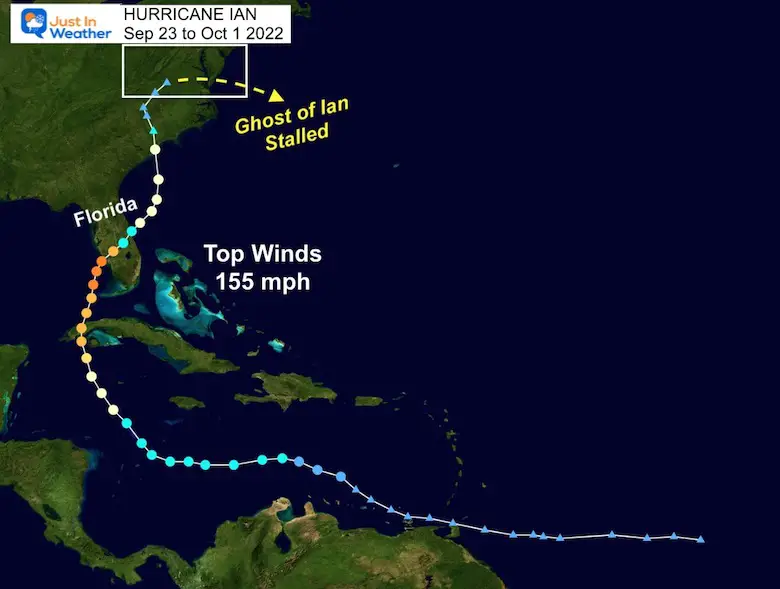 Hurricane Nicole
This tracked the other way across Florida, then to our west. But it brought us more rain and set up the atmosphere for the first winter event that followed less than 1 week later. (Closer look below).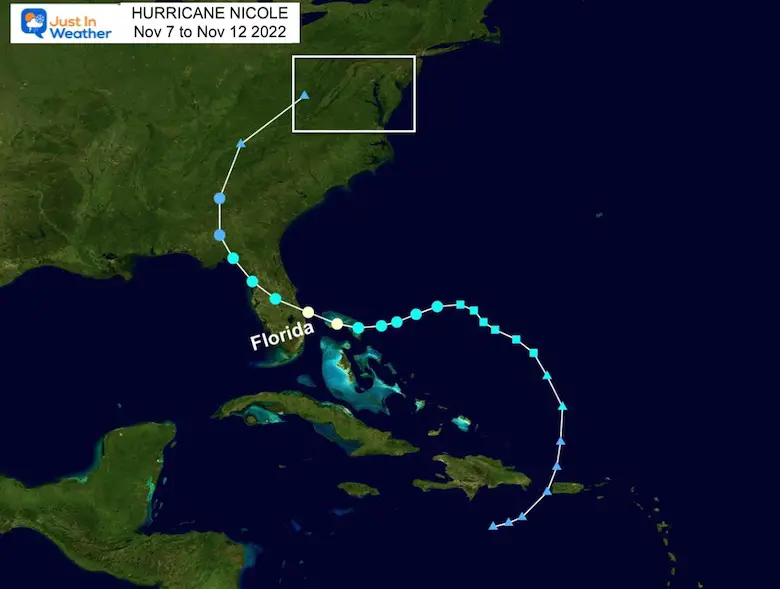 Rossby Waves- Global Pattern
Here is a look at the Pacific Basin from China to North America. 
I've highlighted the energy showing up as fast winds or jet streaks. Plus the multiple troughs gaining momentum, suggests an active storm supply to feed into the United States. I saw one meteorologist note this as a storm train in the making, and it was not Tony Pann. Ha!
The Madden-Julian Oscillation is forecast to become more favorable for us as well into early December. That means active storm may trend to catch us with cold air in the Eastern US.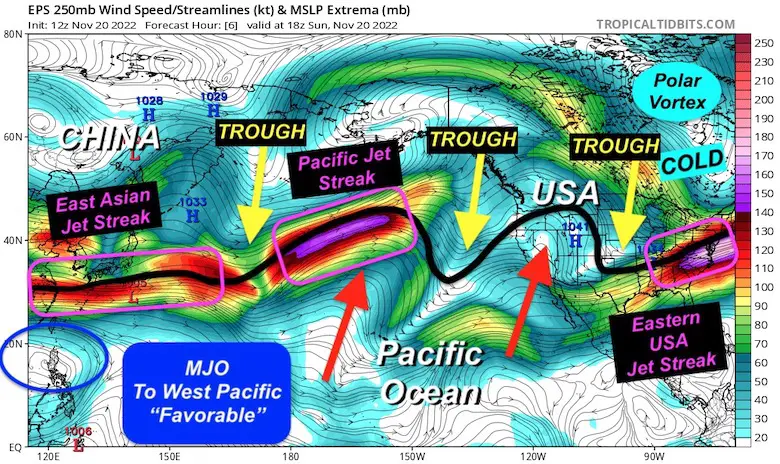 Atmospheric Memory- Events
The reason we study history is to not repeat the mistakes, right?  Well, since we can't control the weather (yet), I study the shot term history of storm tracks to get an idea how the future events may track with favorability.  It's been busy with may impacting our region.
Rare Summer Storm
July 31- August 1
I remember this one because my Maryland Trek Team ended up biking into Cumberland on Day 1 of our event with rain and 63ºF. Soaking wet and shivering is rare and memorable in mid summer!
See more here: July 31 Weather Report
August 16
A rare summer Nor'easter formed and slowly tracked into New England. 
See more here: August 16 Weather Report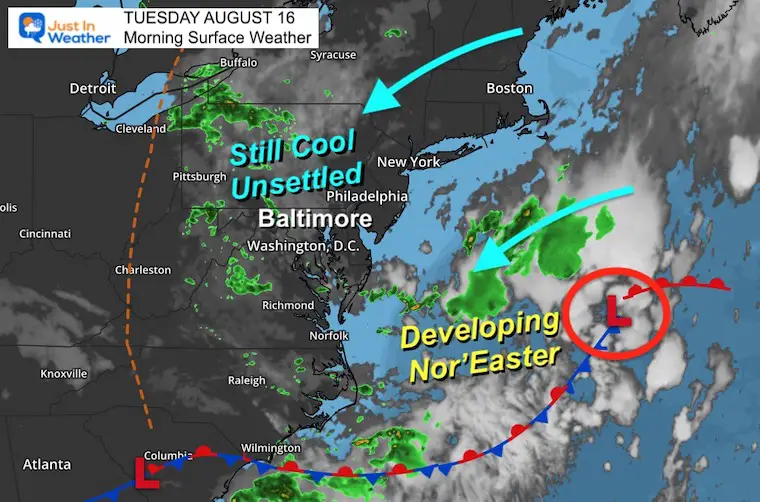 September 7
That Mid Atlantic Zone was a hot spot. It happened again.
See More Here: September 7 Weather Report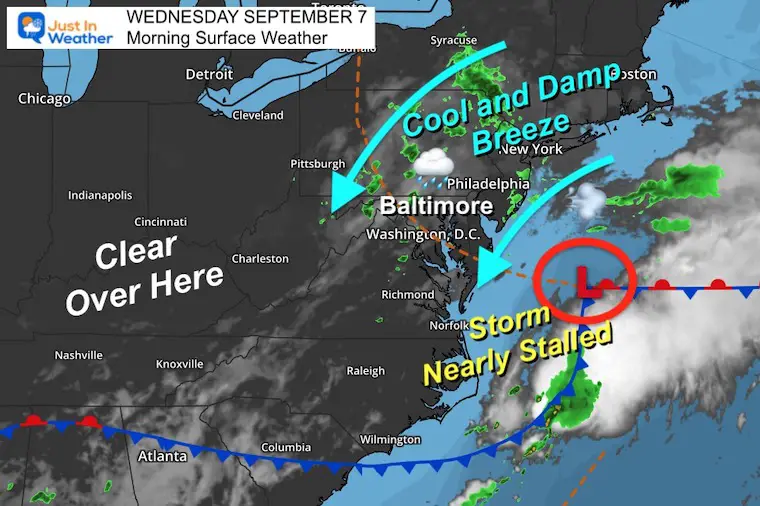 September 28
This is when we tracked the landfall of Hurricane Ian, then reemergence into the Atlantic and a second landfall…. The inland track into Virgina, the transferred to a new Coastal System. 
Note this: I see similar Miller B event that develop in the winter and linger like this for a few days.
See more here: September 28 Weather Report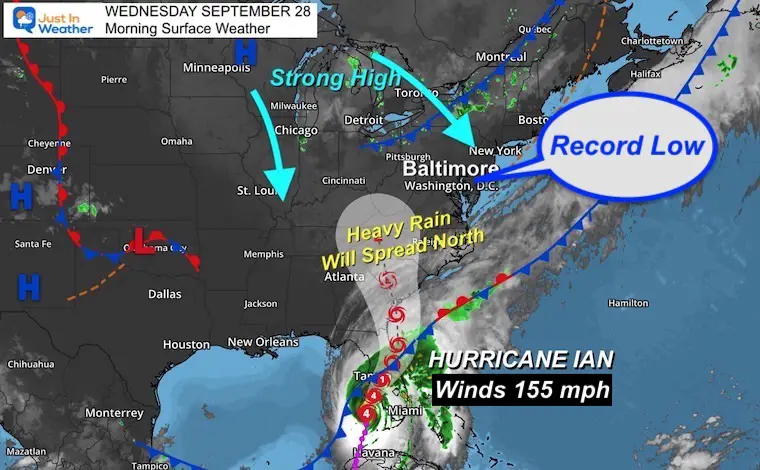 September 30
The second landfall on South Carolina.
See more here: September 30 weather report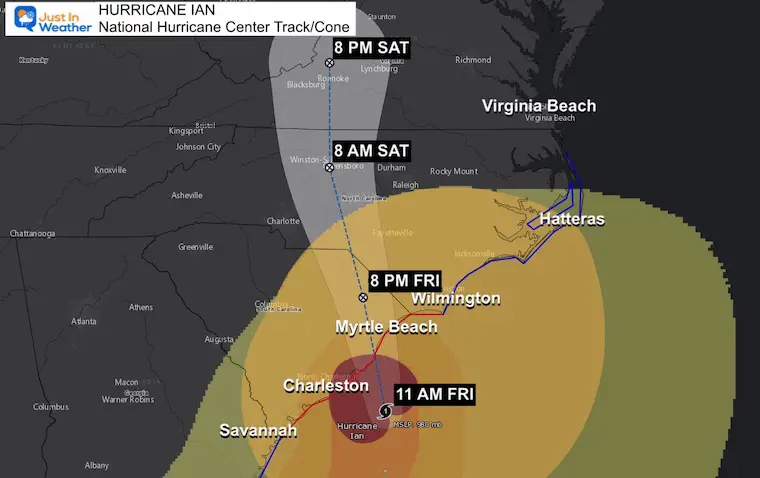 October 1 The Ghost of Ian
See more here: October 1 weather report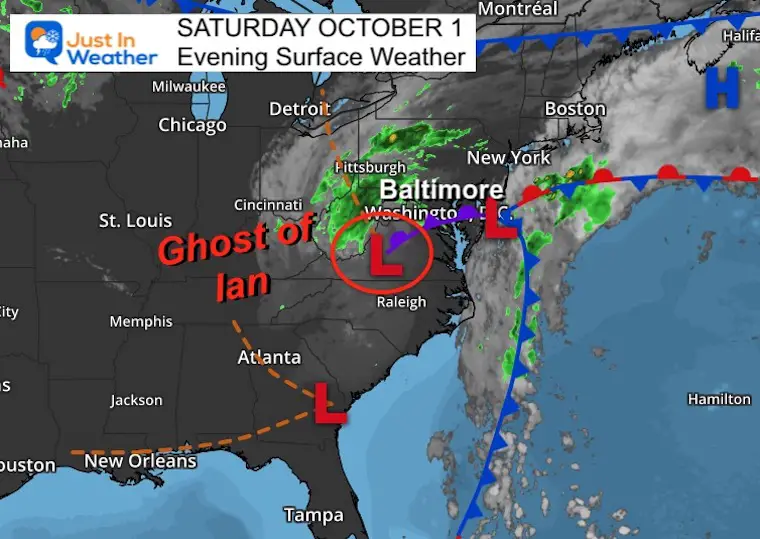 October 3 The Ghost of Ian
See more here: October 3 weather report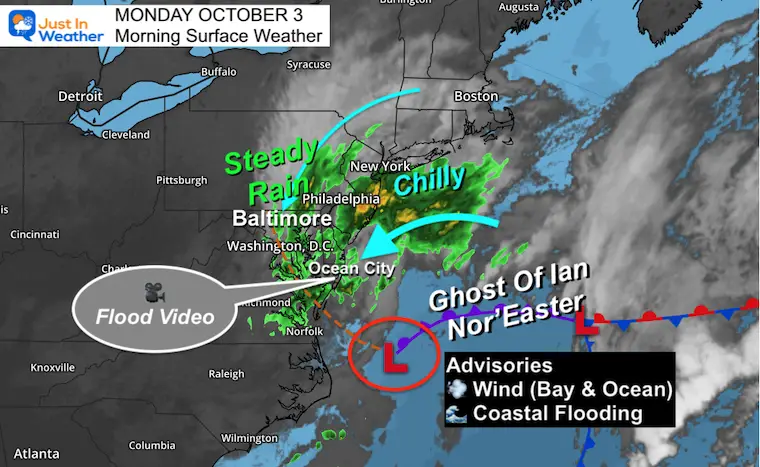 October 23 to 26 Nor'easter
Another slow moving Nor'easter in the game location off of the Mid Atlantic coast.
See more here: October 24 weather report
Two days later it was still there… and the weather was still wet for us.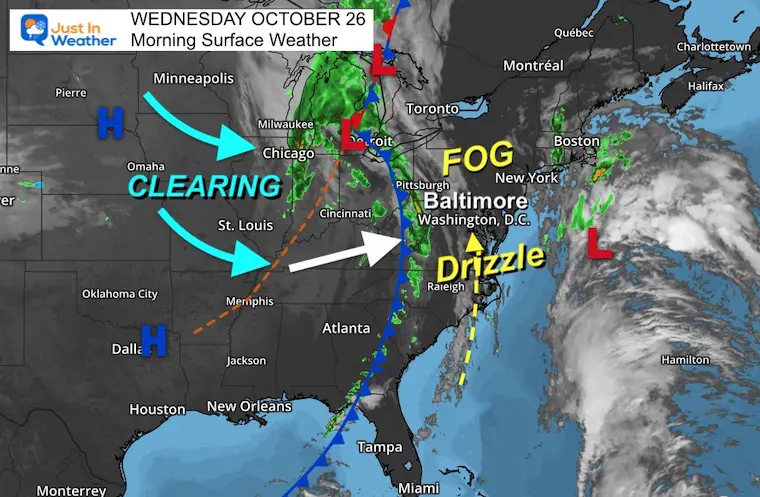 Hint of Winter Ahead?
This is when I started to become more vocal about the glaring pattern
Storms This Week May Give Hints For Winter Ahead With Nor'easters
Winds From November 27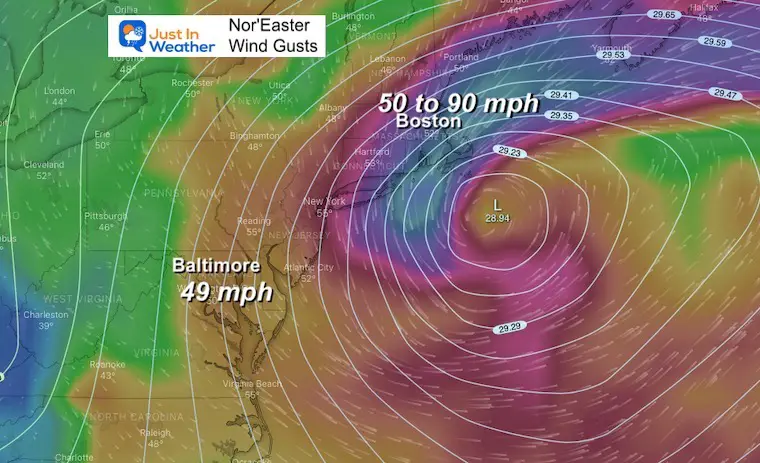 See more here: 
October 27 Nor'easter Recap Still Breezy Then Next Storm Friday
November 11 – Nicole
November 15 and 16
After Nicole, the weakness in the atmosphere was met with colder air and an early season taste of winter. Click on each image for the respective report.
Morning Surface Weather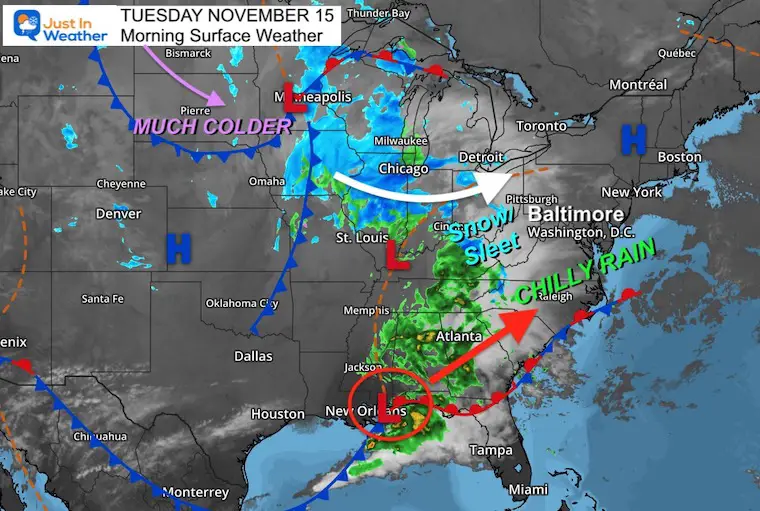 Evening Surface Weather
This was our first taste of winter nearby.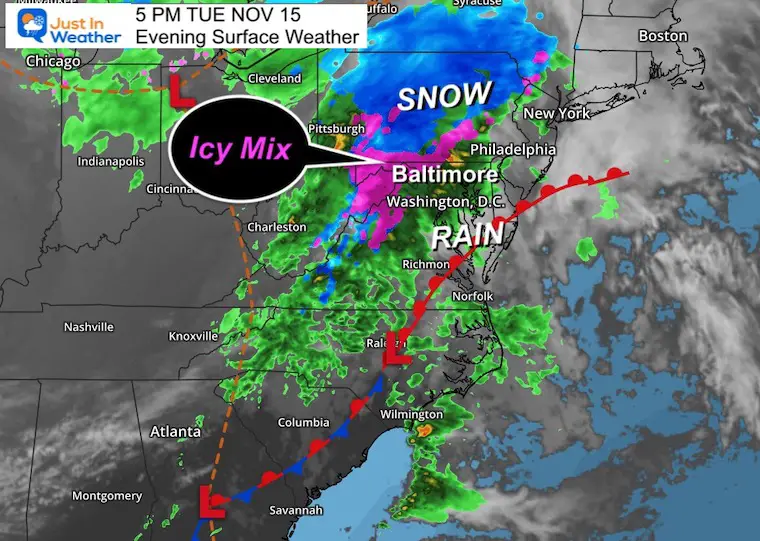 That little Nor'easter the next day moving into New England.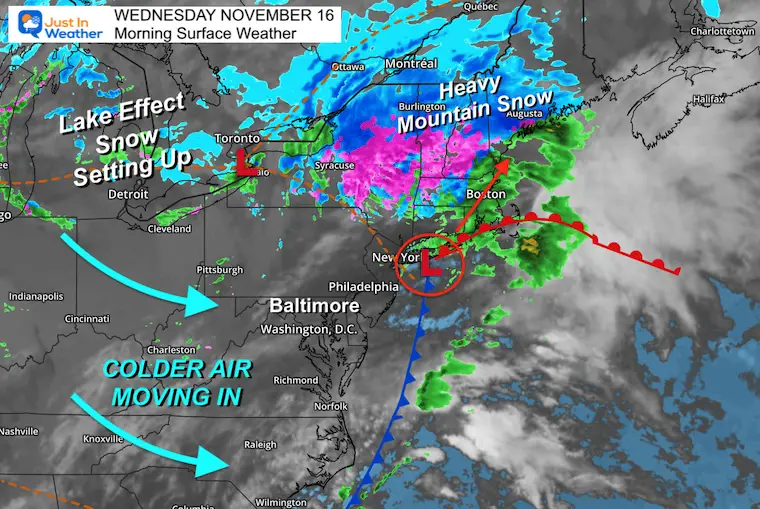 Another Look At The Busy Track Map
I am incorporating this in my Winter Outlook, which will be busy. How much snow or ice can we get out of this? That is that hard part… but I am learning at least near or slightly above average. FITF
Please check back for my full report hopefully Tuesday night.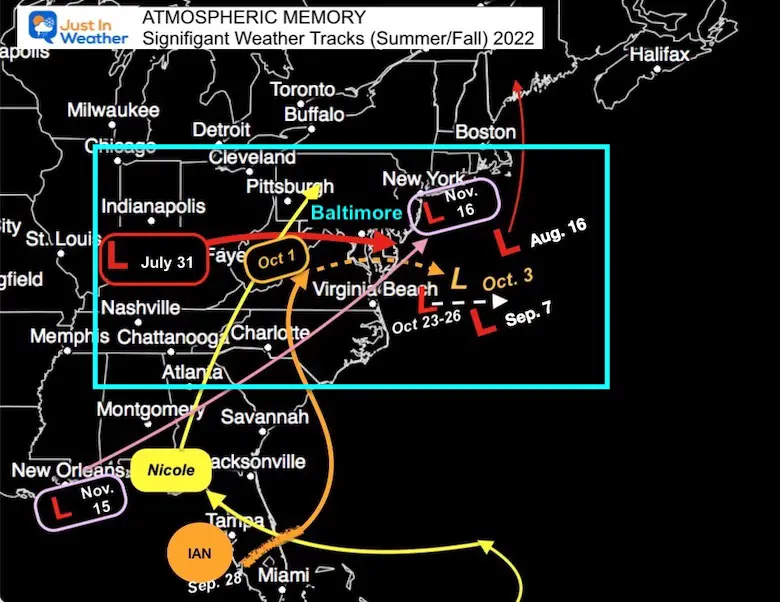 What about the Lake Effect Snow?
The record 77 inches of snow in Orchard Park, NY was the biggest Lake Effect Snow event since 2014.  The was NOT our weather event in the Mid Atlantic, but it was born from an arctic blast over warm water around this same time of year.
Again, correlation is NOT causation, but the winter that followed for us was busy. It was part of three winters in a row with above normal snow. That winter Baltimore's BWI received 28.7″, which is above the long term average of 21″. Note the last 30 year average dropped to 19.3″
More winter outlook reports below.
Please subscribe to my email list and get notified with my Winter Outlook this week AND all winter events I cover ahead.
Sign Up For My Newsletter
Weather posts straight to your inbox
Sign up and be the first to know!
ALSO on Facebook
They keep changing the settings… Go to my page wall and click this button to mark it as *Favorites
Click this image to get to my page wall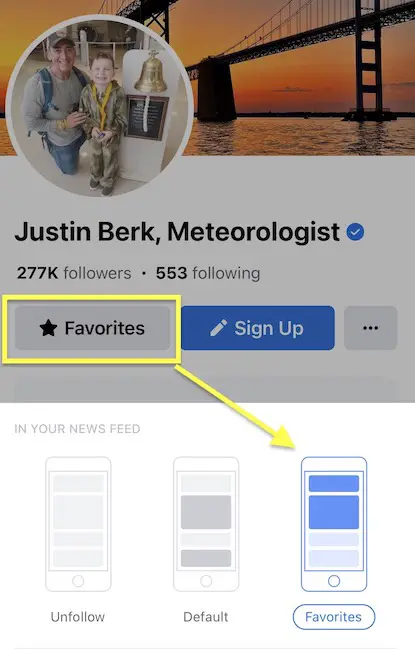 Faith in the Flakes Gear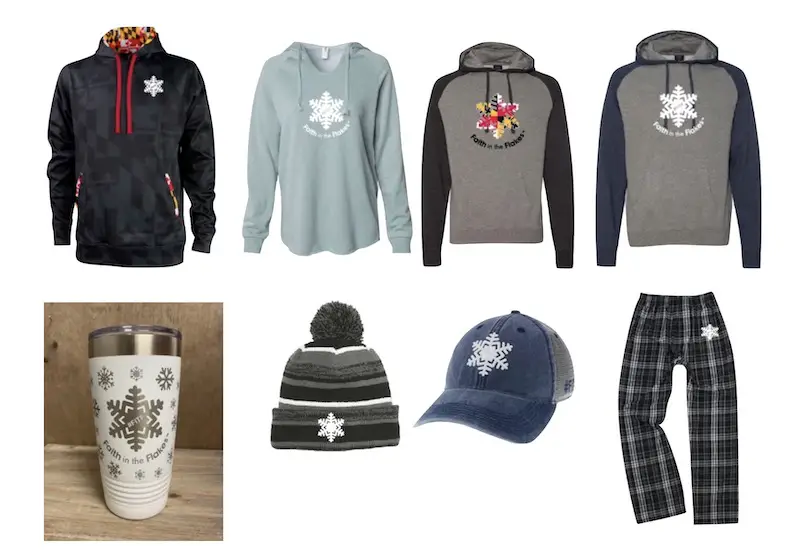 SNOWSTIX – Available Now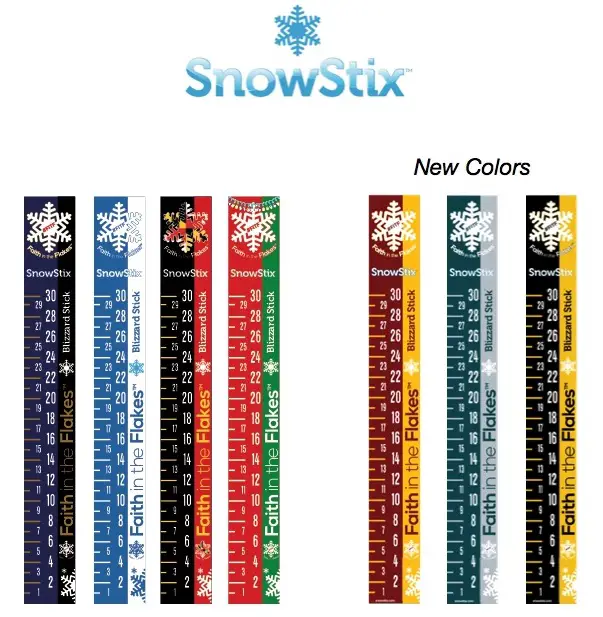 Also See: Winter Outlook Series:
Winter Outlook 2023 From NOAA Very Different Than Farmers Almanacs
ALSO, SEE THESE OTHER WINTER OUTLOOK REPORTS
Farmer's Almanac Comparison
Winter Outlook 2023 Early Look At Snow From Two Farmers Almanacs
Triple Dip La Niña Winter
CONNECTION TO WINTER?
If you want a snowy winter, this is what you might want to look for in the rest of the tropical season. (You might be seeing a lot of commercial snow removal people out this Winter).
Record August For No Named Tropical Storms: Closer Look At Snow Following
Wooly Bear Caterpillars
Persimmon Seeds
Click to see Top 20 and MORE
Winter Weather Folklore Top 20 And More Outlook Signals From Nature For Cold And Snow
Normals And Records: Maryland and Baltimore Climate History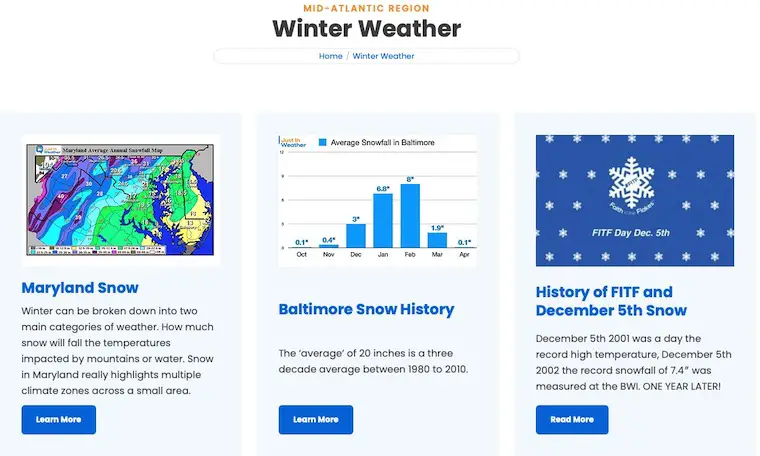 STEM Assemblies/In School Fields Trips Are Back
Click to see more and 'Book' a visit to your school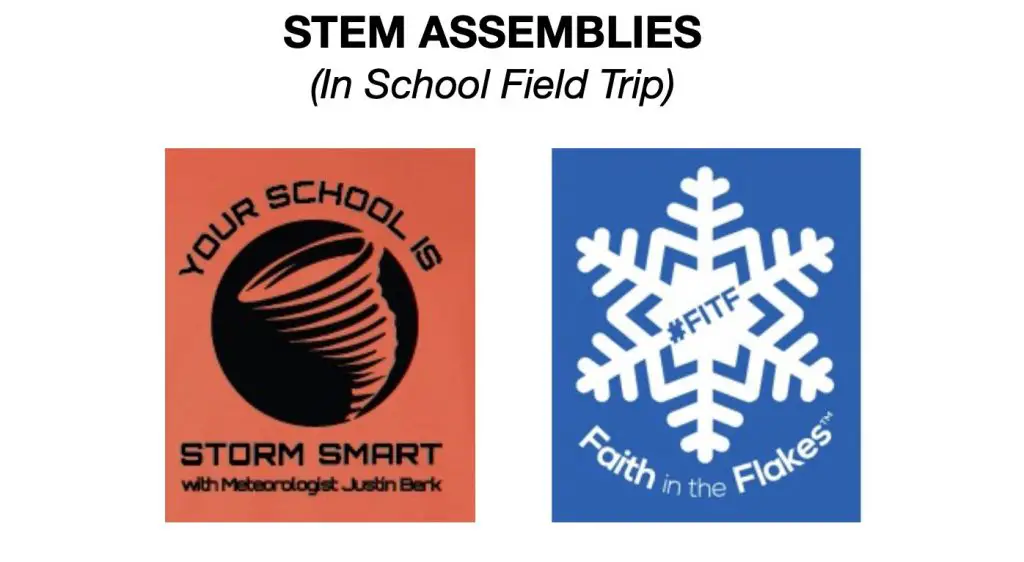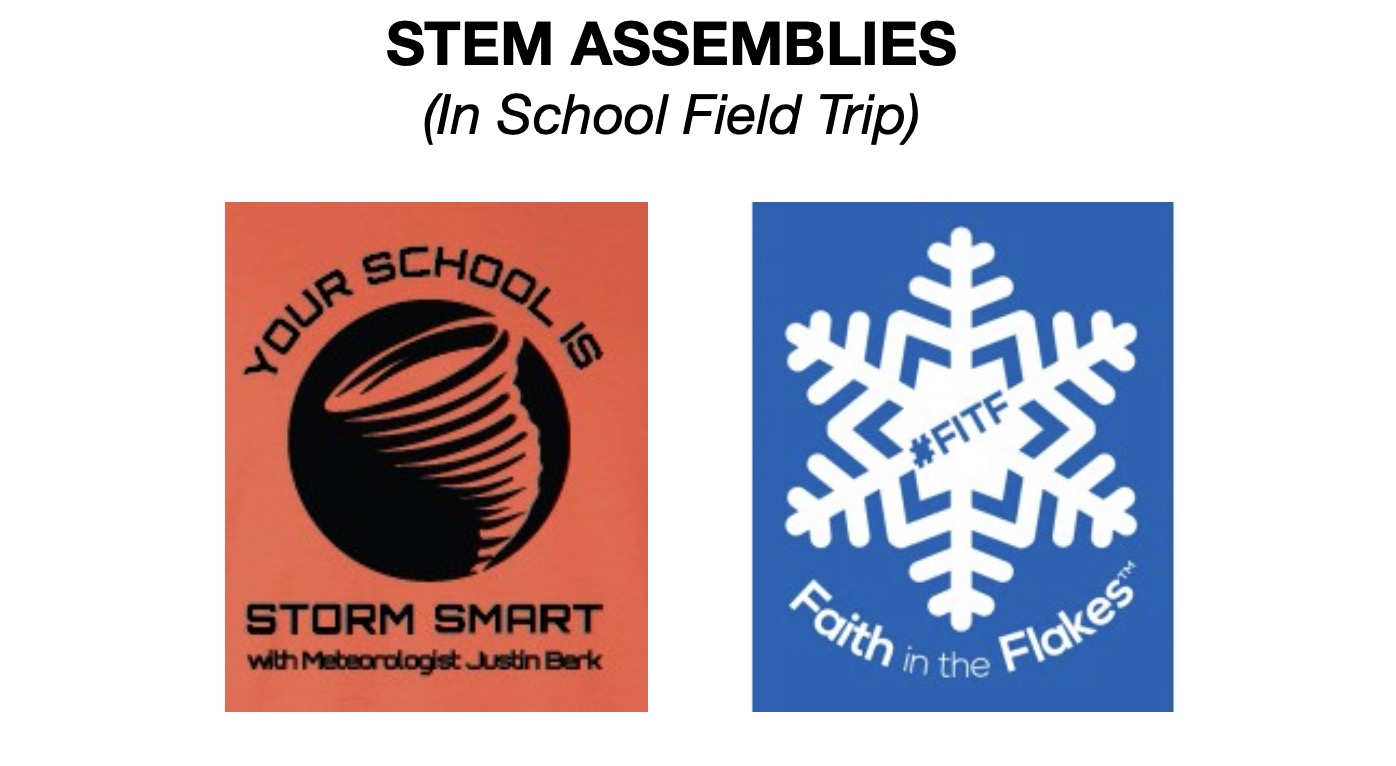 Please share your thoughts, best weather pics/videos, or just keep in touch via social media