November 16 Windy And Cold Trend Into The Weekend
rocket launch
NASA
climate data
Forecast
video
Justin Berk
Nov 16, 2022
6:14 am
0
November 16 2022
Wednesday Morning Update 
We have areas of fog this morning and wet roads, but safely above freezing (for now). A cold winter pattern will be settling in for the rest of the week. For most of us that just means windy and cold, but dry.  There will be an impressive Lake Effect Snow event setting up, which includes Western Maryland, and big snow numbers are about to be reported from Erie to Buffalo.
Snow Tuesday
Video From Altoona PA
545 pm in Altoona….around 3 inches has fallen. There have been a few accidents too…..nice looking if you don't have to be out in it. @WTAJnews @JoeMurgo @MoffettKaitlyn @WxShield @JustinWeather @TonyPannWBAL @ChrisClimate @TenaciousTopper @capitalweather pic.twitter.com/YSw4A6EW6B

— Howard Bernstein (@hbwx) November 15, 2022
Snow Spotter Map
These numbers are from NWS Spotters. While Western Maryland shows up around 1/2 inch, I have received personal reports closer to 2".
Nearby Chambersburg PA to Harrisburg had a coating to 1" of snow.
Central Pennsylvania were the big winners where Altoona to State College got close to 5 inches. 
Rocket Launch Video
If you slept in, NASA finally got Artemis 1 off the ground and safely into space just before 2 AM. Here is the video coverage of the liftoff. 
Morning Temps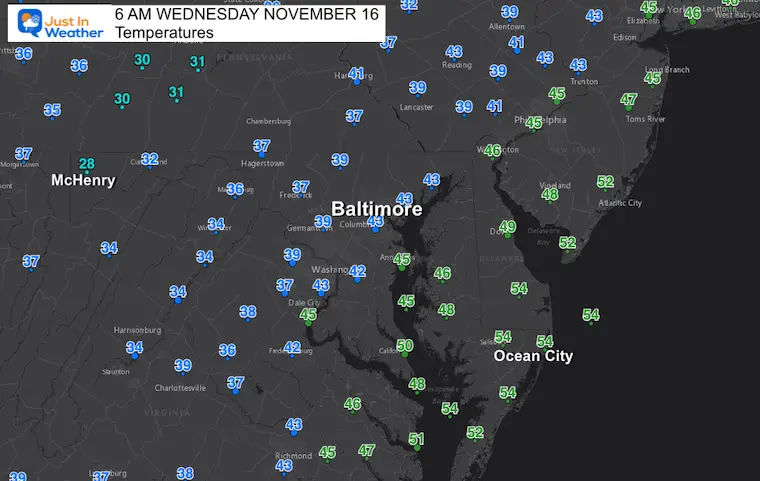 Morning Surface Weather
Our Nor'easter is located near New York City and heading into New England. Heavy interior snow for the mountains, then a new Lake Effect Snow event will set up to our west.
This may bring a few inches to Garrett County, and perhaps closer to a foot or two for some locations near Buffalo.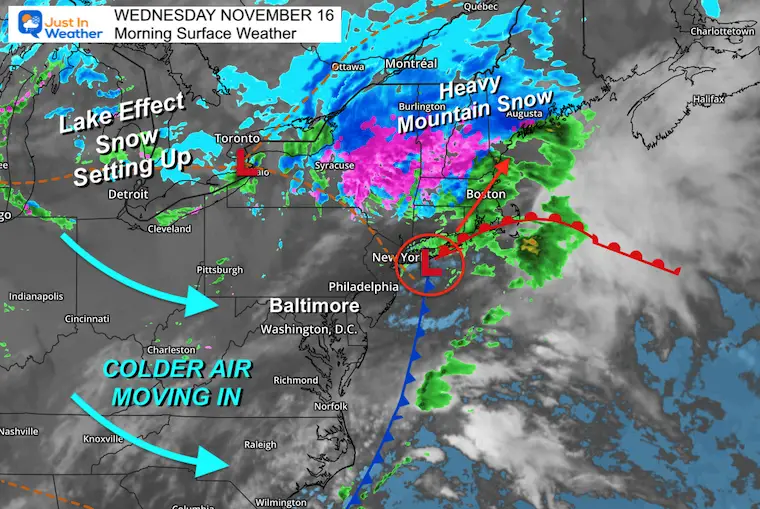 Wide View Forecast
(GFS Model)
As the Nor'easter departs, cold wind will set up into the weekend. The Lake Effect Snow will crank for many days as well, but local metro areas should remain dry. Perhaps a passing flurry in the northern suburbs.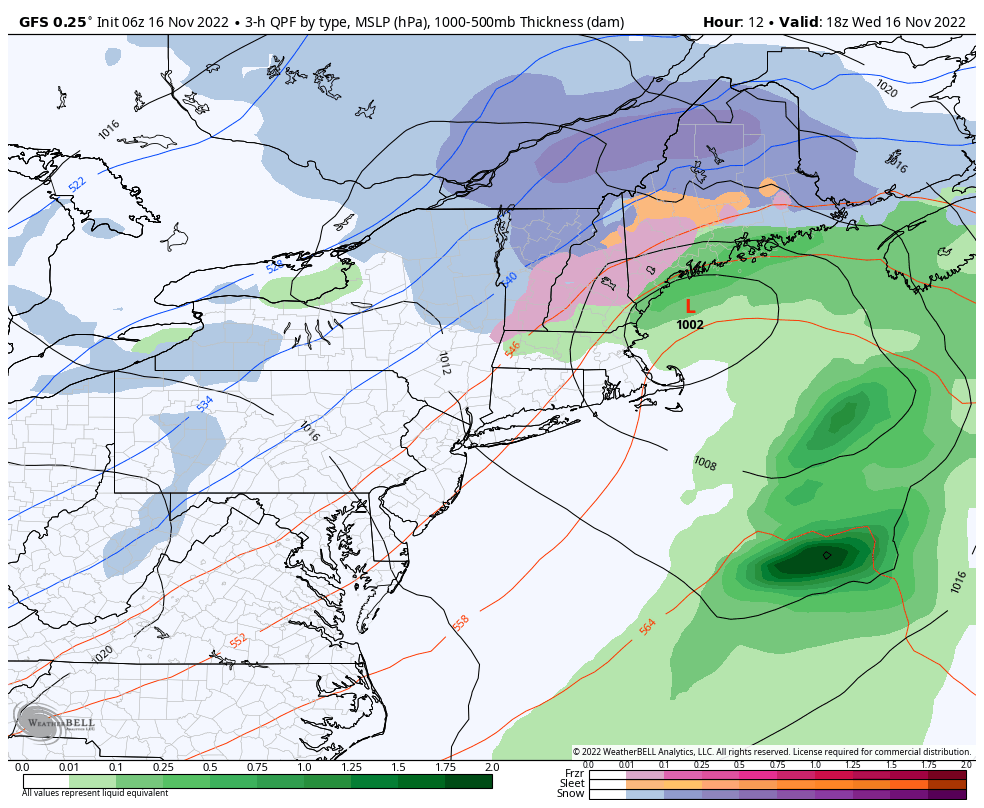 Pennsylvania Lake Effect Snow
Here is the NWS Forecast for the Pennsylvania Lake Effect Snow: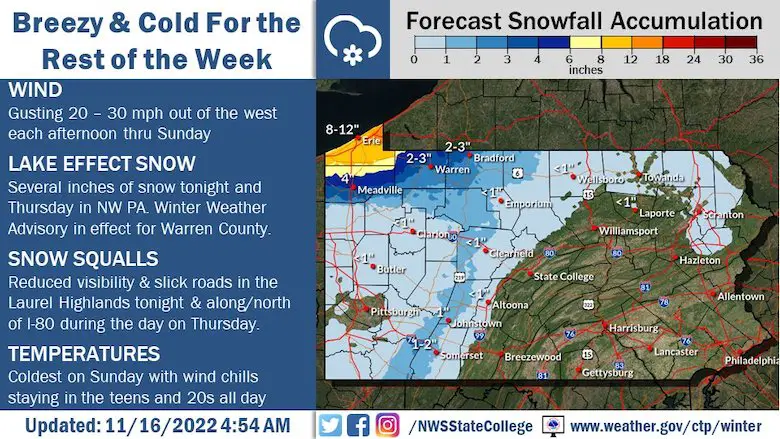 Temperature Forecast Afternoon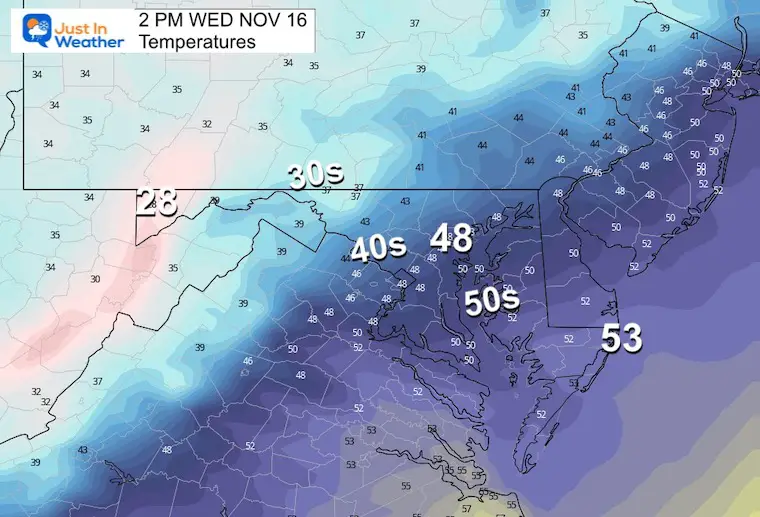 Wind Forecast
It will remain windy through tomorrow (and longer).
Weather posts straight to your inbox
Sign up and be the first to know!
CLIMATE DATA
TODAY November 16
Normal Low in Baltimore:  36ºF
Record 19ºF in 1996
SNOW: Trace  2018
Normal High in Baltimore: 57ºF
Record 76ºF 2005
Thursday Morning
Thursday Afternoon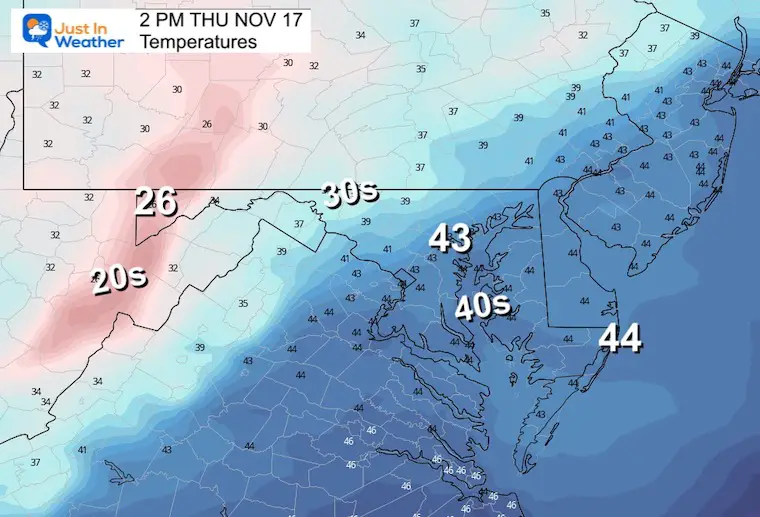 7 Day Forecast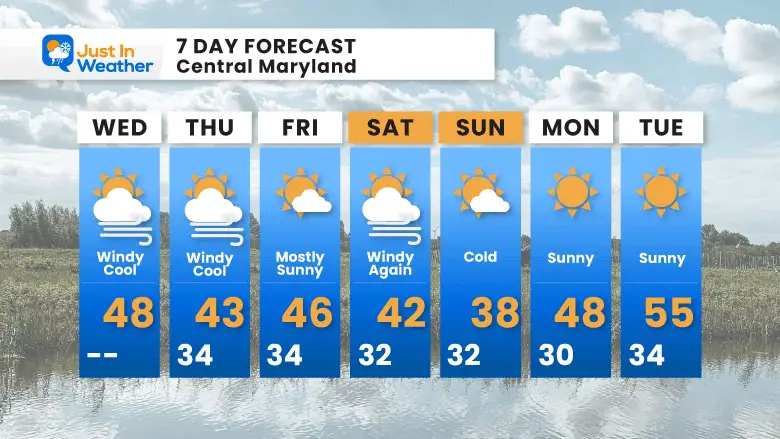 STEM Assemblies/In School Fields Trips Are Back
Click to see more and 'Book' a visit to your school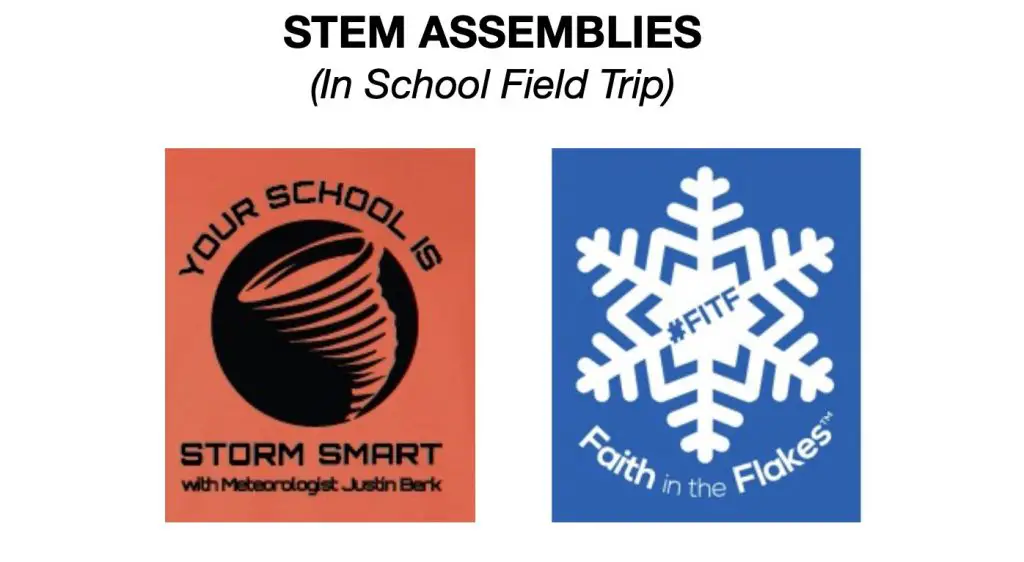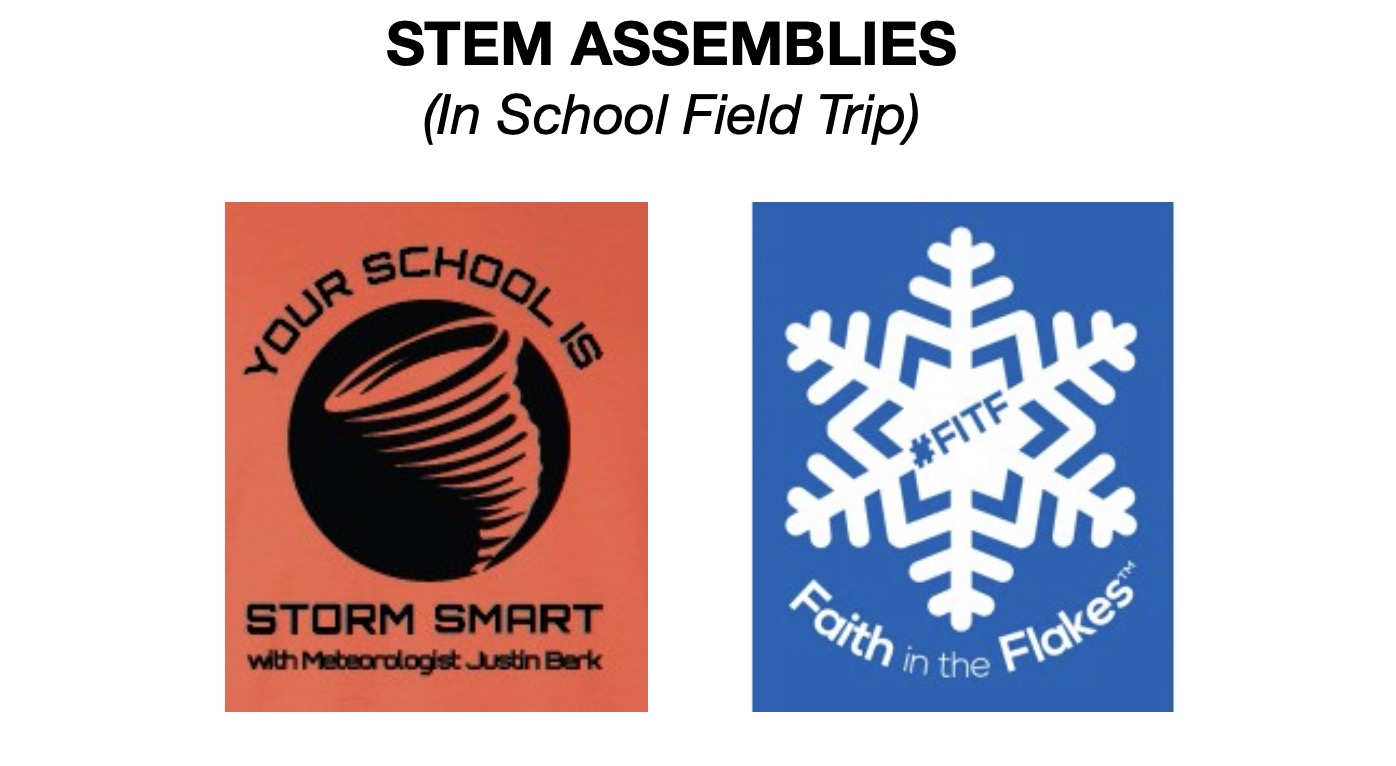 Also See: Winter Outlook Series:
Winter Outlook 2023 From NOAA Very Different Than Farmers Almanacs
ALSO, SEE THESE OTHER WINTER OUTLOOK REPORTS
Farmer's Almanac Comparison
Winter Outlook 2023 Early Look At Snow From Two Farmers Almanacs
Triple Dip La Niña Winter
CONNECTION TO WINTER?
If you want a snowy winter, this is what you might want to look for in the rest of the tropical season. (You might be seeing a lot of commercial snow removal people out this Winter).
Record August For No Named Tropical Storms: Closer Look At Snow Following
Wooly Bear Caterpillars
Persimmon Seeds
Click to see Top 20 and MORE
Winter Weather Folklore Top 20 And More Outlook Signals From Nature For Cold And Snow
Normals And Records: Maryland and Baltimore Climate History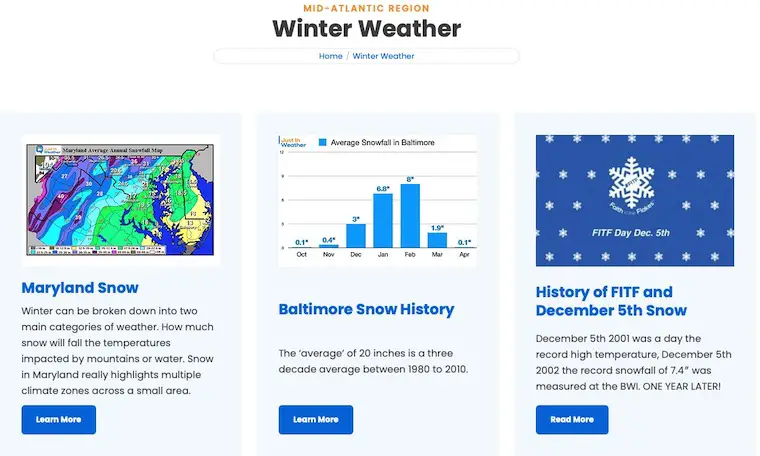 Faith in the Flakes Gear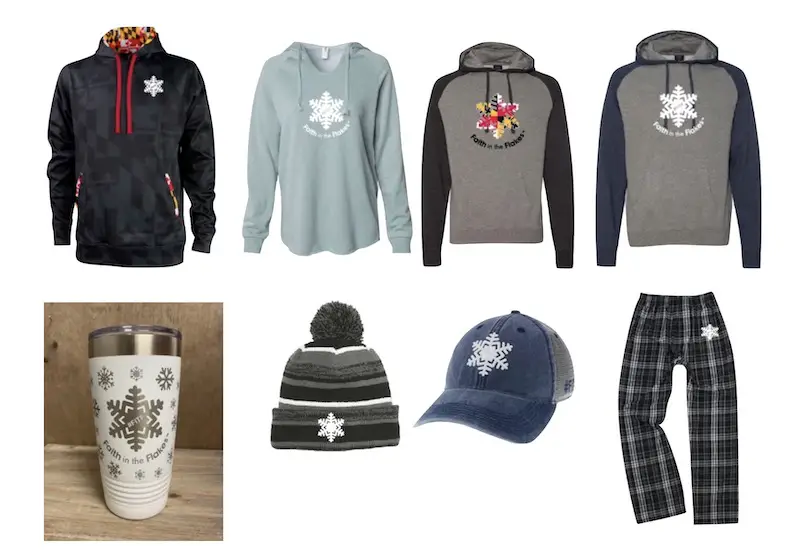 SNOWSTIX – Available Now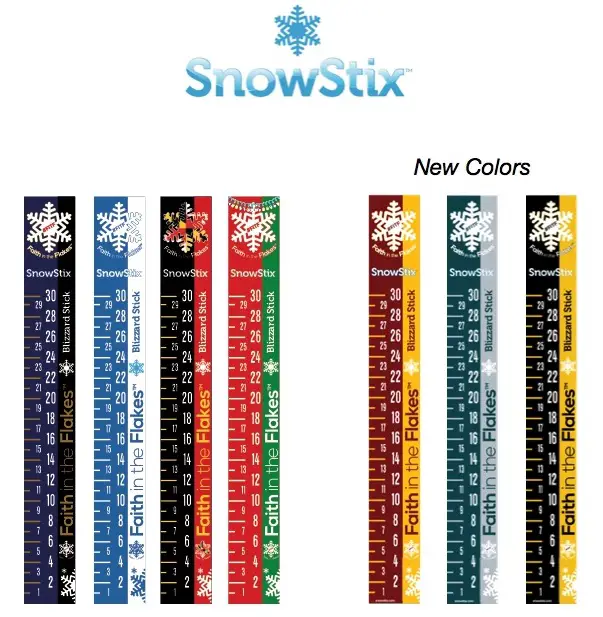 Please share your thoughts, best weather pics/videos, or just keep in touch via social media