October 27 Nor'easter Recap Still Breezy Then Next Storm Friday
atmospheric memory
wind
Forecast
Justin Berk
Oct 27, 2021
6:52 am
0
Wednesday October 27
That Nor'easter is till cranking of of the New England Coast. This has had quite an impact large scale, bringing our region heavy rain and gusty winds.  First, a quick recap of highlight winds and rainfall.
Then the weather for today, and we shift focus on the next storm that will reach us on Friday. While that will be a wet and windy day, the weekend will improve for Halloween.
What to wear?
Jacket: Winds get gusty again this morning, then east this afternoon. 
Nor'easter Recap
This storm produced a wind gust of 49 mph at BWI.
Meanwhile in metro Boston to Cape Cod winds ranged from 50 to 90 mph. Yes, hurricane force winds!
88 mph at Vineyard Station MA
87 mph at Scituate MA
84 mph at Duxbury MA
83 mph at Wellfleet MA
82 mph at Dennis MA
Mark this Nor'easter and location for possible repeats (atmospheric memory) into the winter.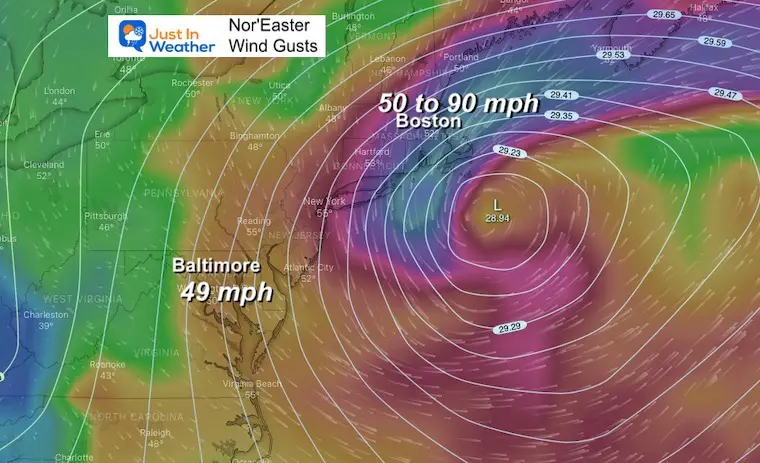 Local Rainfall
Reported by NWS Baltimore/Washington
Many areas in the 1 to 2+ inch range.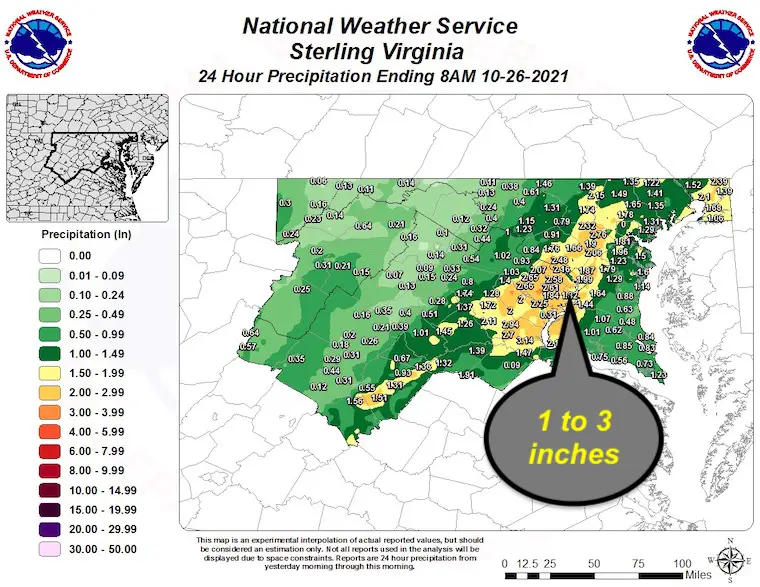 Morning Surface Weather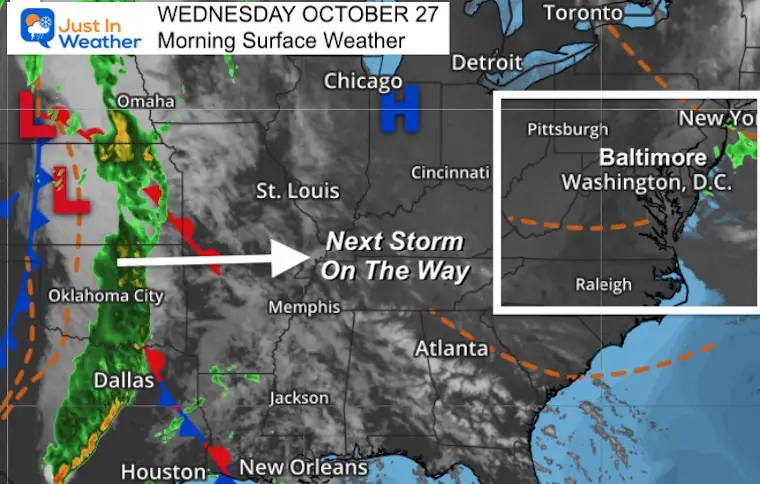 Satellite Loop
Wind Forecast
Gusty winds will peak late morning and mid day.  The will average 15 to 25 mph, but some gusts over 30 mph.
Then it will decrease during the afternoon.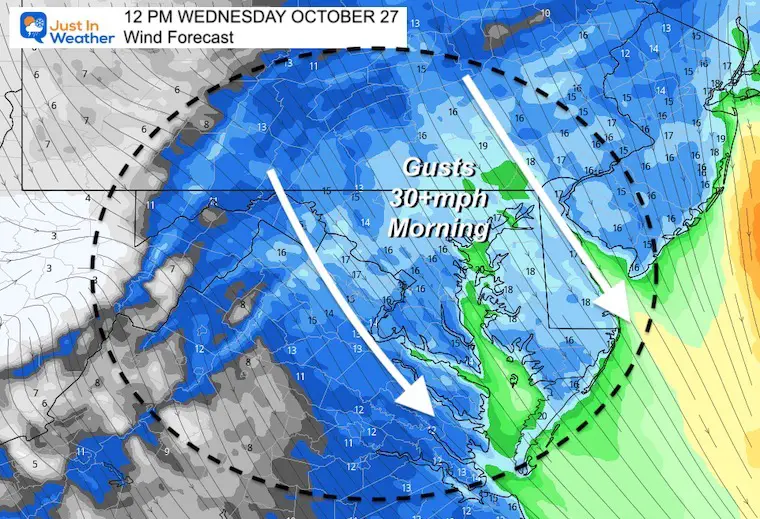 Weather posts straight to your inbox
Sign up and be the first to know!
Temperatures
Morning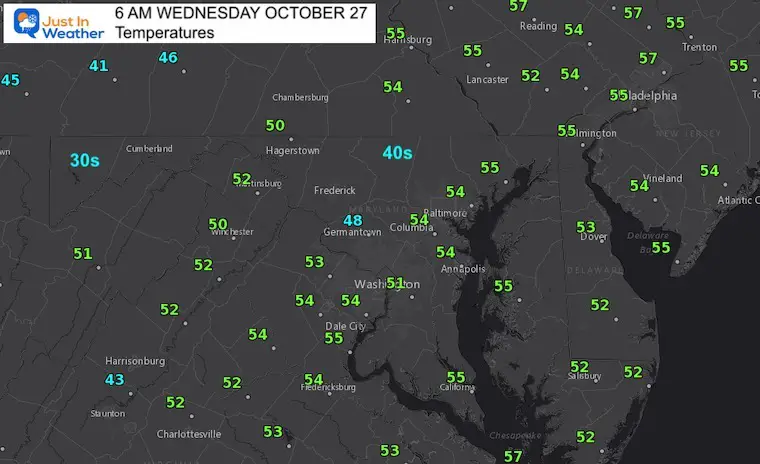 Afternoon Forecast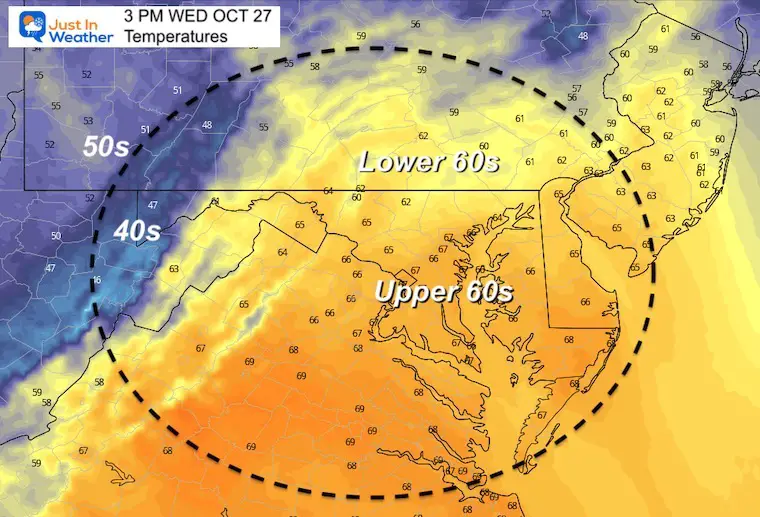 Weather Almanac: Climate Data
TODAY October 27
Normal Low in Baltimore:  42ºF
Record 29ºF in 1988
Normal High in Baltimore: 63ºF
Record 82º F 1963
Also See:
NOAA Winter Outlook- But Read The Fine Print
Winter Weather Folklore Checklist
Signals For Early Start To Winter In November
Winter Outlook Series: La Nina Double Dip
Nor'easters May Give Hint For Winter La Nina Pattern
Thursday Temperatures
Morning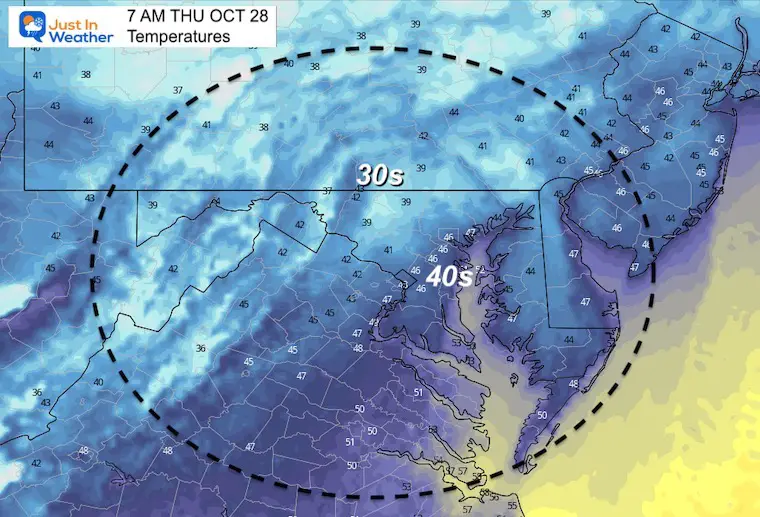 Afternoon

Next Storm
This will prod
uce another round of severe weather for the southern Plains. It will reach us by Friday morning.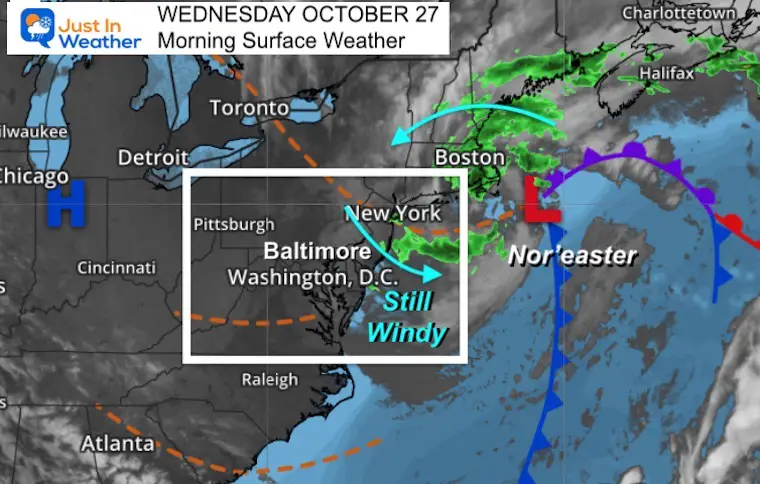 Rain Arrival?
The NAM  3Km is showing the rain arriving locally after 8 AM. 
I would plan for rain anytime in the morning, and lasting most of the day.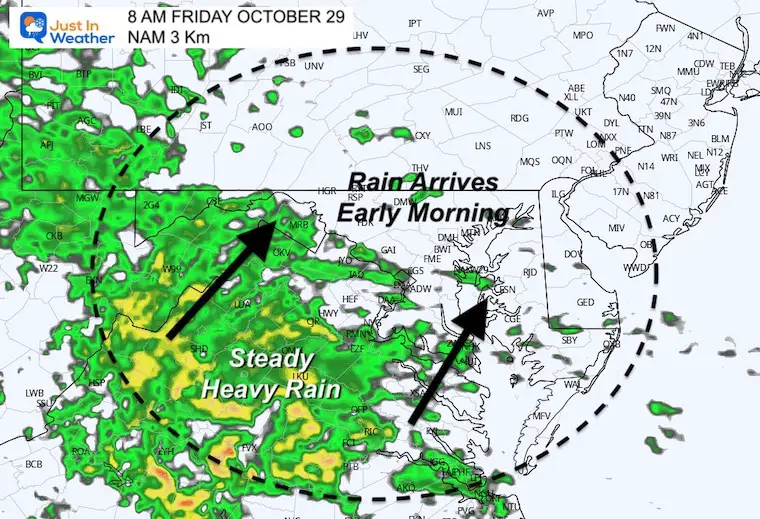 Storm Animation
The Euro is showing the rain already in place at dawn, and pulling through all day.  Temps will remain steady and chilly.
Showers linger Saturday, then we clear out Sunday, but remain cool.
7 Day Forecast
At this point, Thursday will be a break between storms. 
Friday will be storms, and Saturday the back end of wind and showers. 
Sunday= Halloween! This may turn out to be a treat with another break for quiet weather.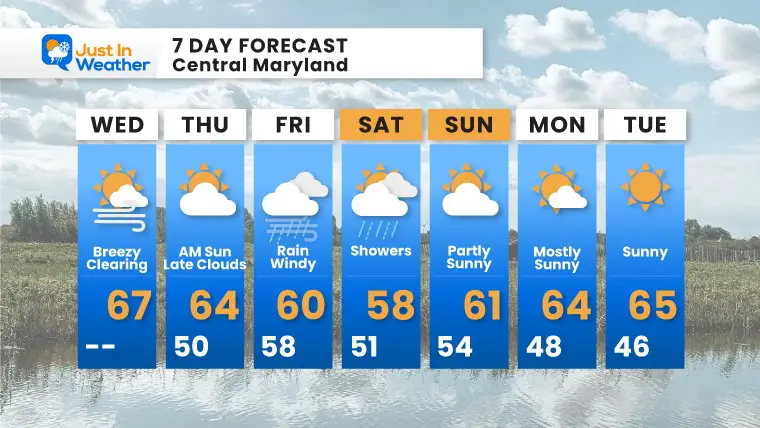 Faith in the Flakes Gear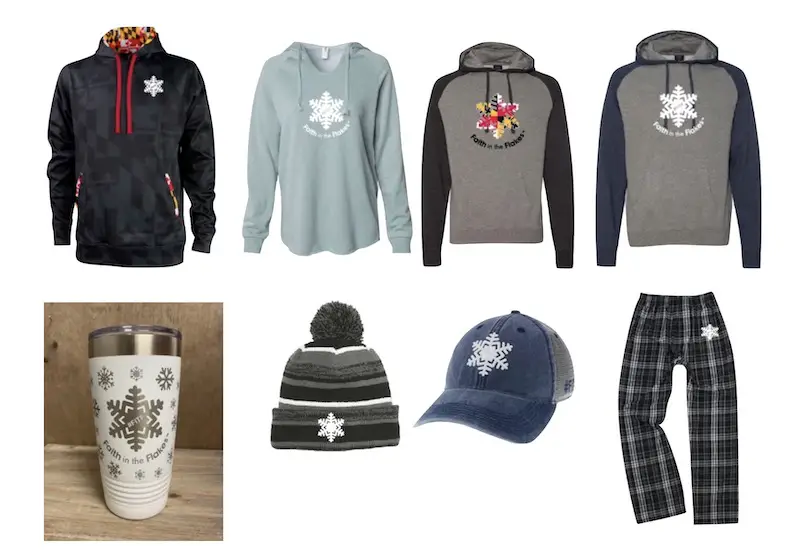 SNOWSTIX – Available Now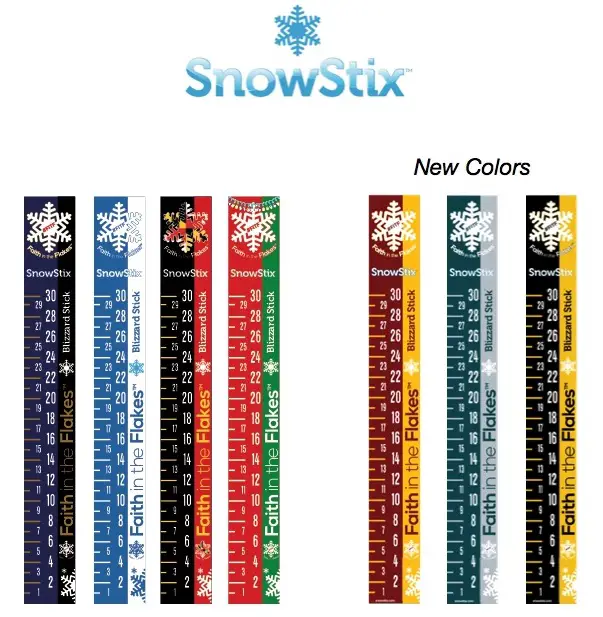 Please share your thoughts, best weather pics/video, or just keep in touch via social media