September 7 Cooler With Rain Showers And 2 Atlantic Hurricanes
Maryland Weather
climate data
Forecast
Tropics
Justin Berk
Sep 7, 2022
6:17 am
0
September 7, 2022
Wednesday Morning Update 
It might feel a little like Fall today. This morning starts with a few rain showers and still mild. But a storm circulating off the coast will provide a wind from the ocean to keep temps down this afternoon.
It will not be cold, but might feel chilly, especially when wet.
Below is a look at the Live Radar Widget, Wind Forecast, Radar Simulation, and a look at 2 hurricanes now in the Atlantic Ocean. 
Morning Surface Weather
Low Pressure has organized as expected and will wander nearly stalled off the coast today. This will provide us with an East to Northeast wind.  While unsettled, clouds and scattered rain showers will continue. 
This wind is why temps will remain stuck today.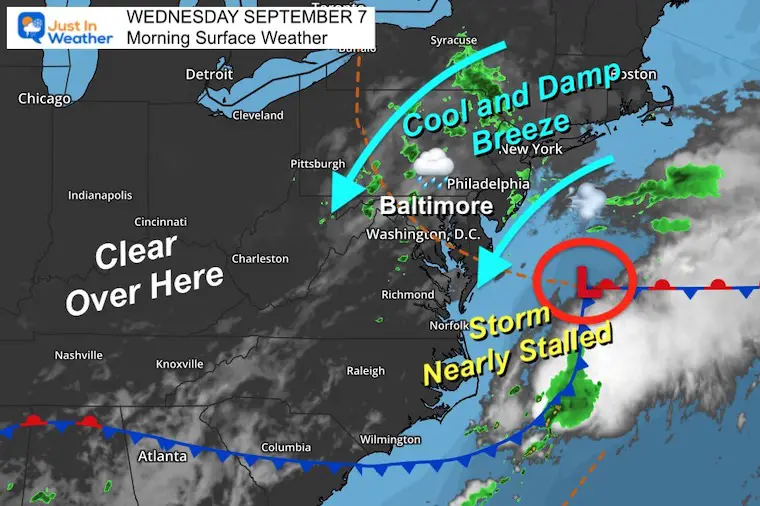 Morning Temperatures
It  may not seem cool this morning, but these temps will not move much all day.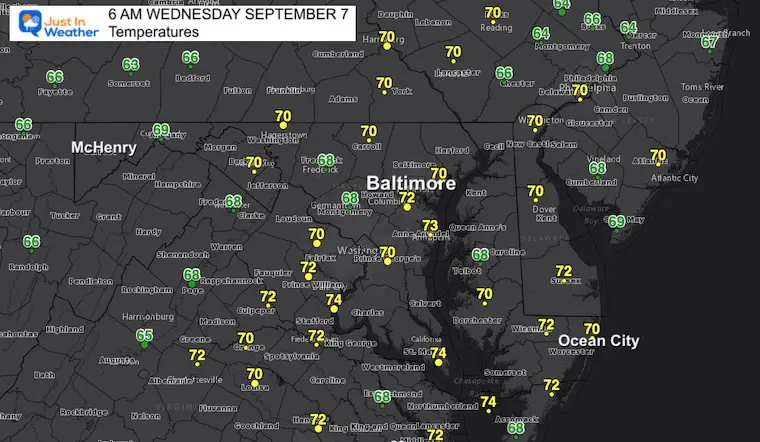 LIVE RADAR WIDGET
Use the controls to animate, pan or zoom.
Wind Snapshot
To understand our weather today, I wanted to show the streamline wind forecast. Here is the 8 AM position. 
Wind Forecast 8 AM to 8 PM
This circulation will be nearly stalled, but drift to the south. We will remain under its influence all day. This will be the driving force for showers to push to the south as well.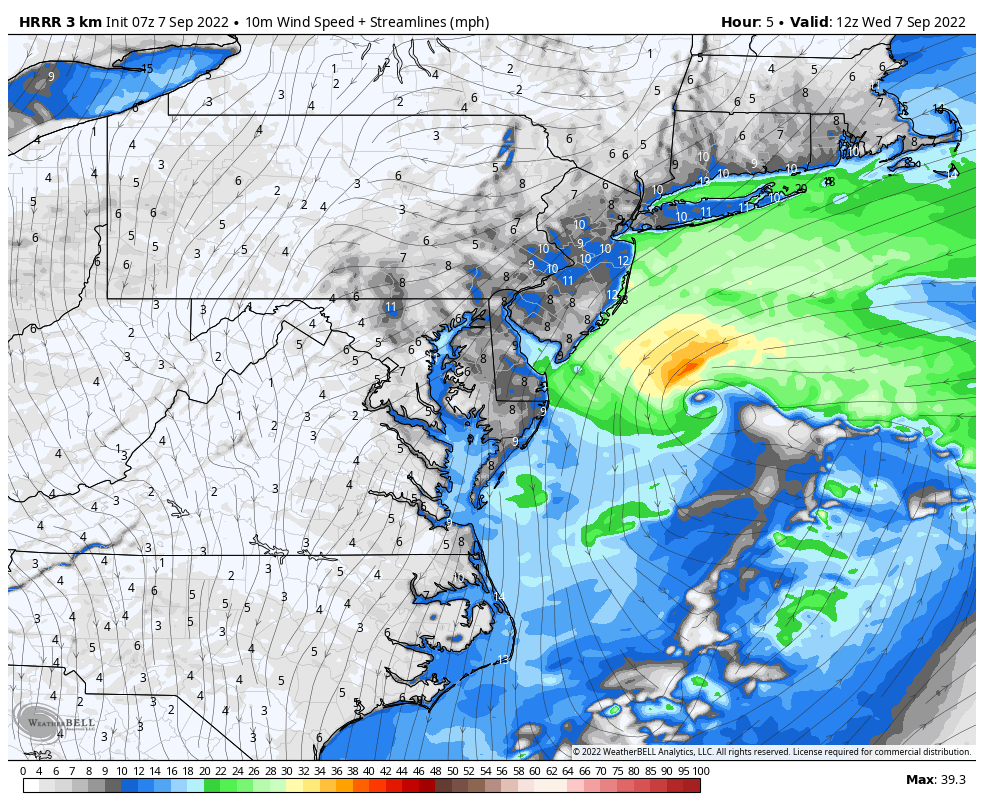 Radar Simulation: HRRR Model 8 AM to 8 PM
This product is NOT perfect, simply a suggestion. Showers may be more widespread than shown here. It does show us a trend for any rain cells to move southward.

Afternoon Temperatures:
Remaining close to the morning numbers.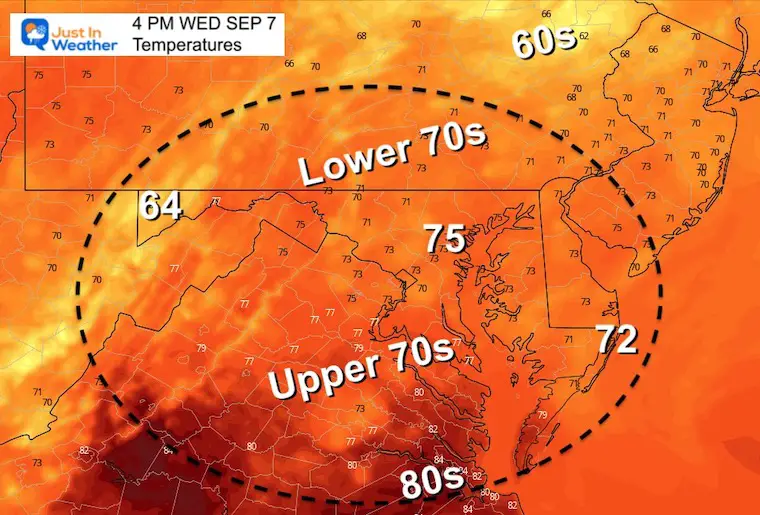 STEM Assemblies/In School Fields Trips Are Back
Click to see more and 'Book' a visit to your school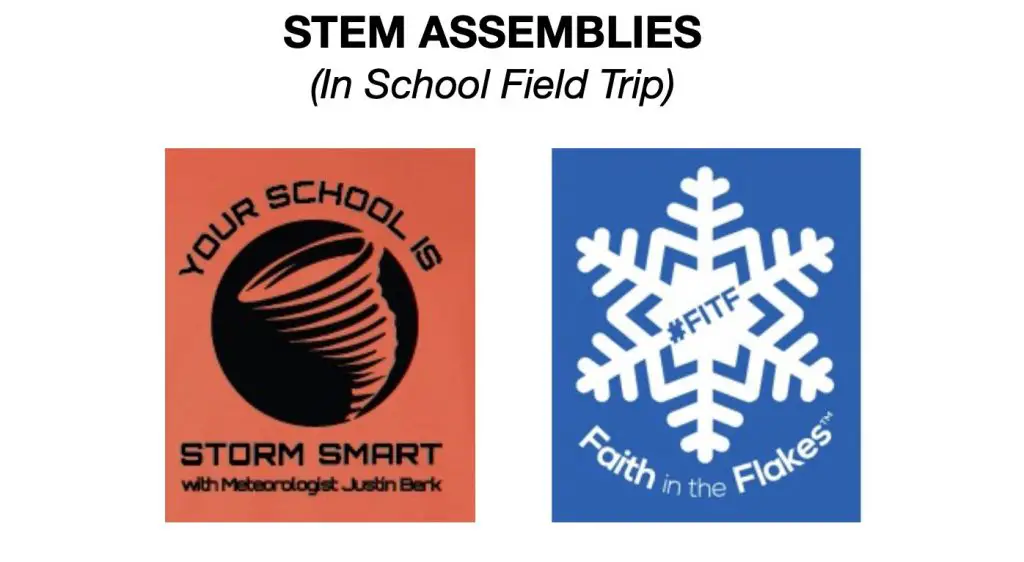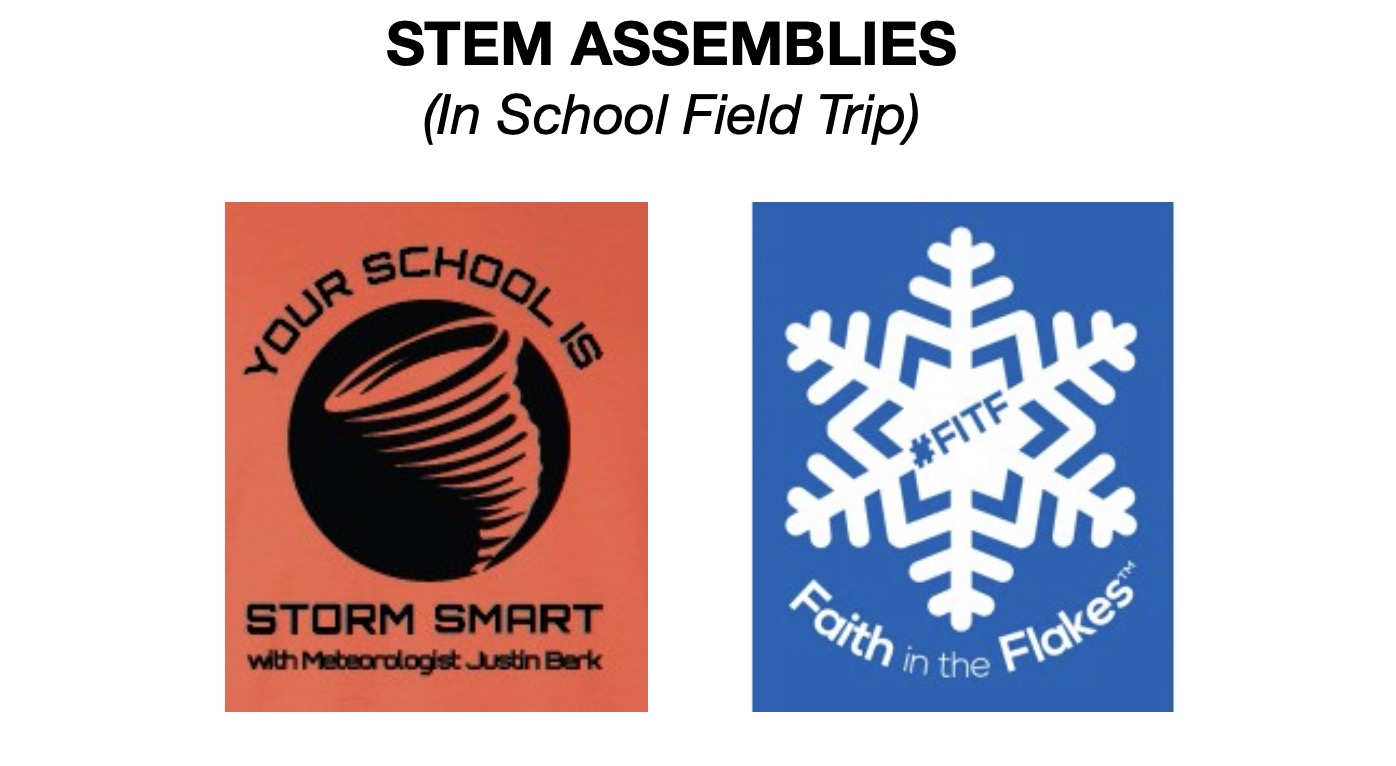 CLIMATE DATA
TODAY September 7
Normal Low in Baltimore:  62ºF
Record 45ºF in 1962
Normal High in Baltimore: 83ºF
Record 101ºF 1881
The hottest day on record for this month was set 141 years ago today. 
September Begins Meteorological Autumn
Climate Data/Weather Stats For The Month
September Starts Meteorological Autumn: Weather Climate Stats For Maryland at Baltimore
Weather posts straight to your inbox
Sign up and be the first to know!
Atlantic Tropics
There are now 2 Hurricanes spinning over the ocean. Both Danielle and Earl have winds of 80 mph and pose no immediate threat to land.
However, Earl is expected to grow stronger and pass close to Bermuda.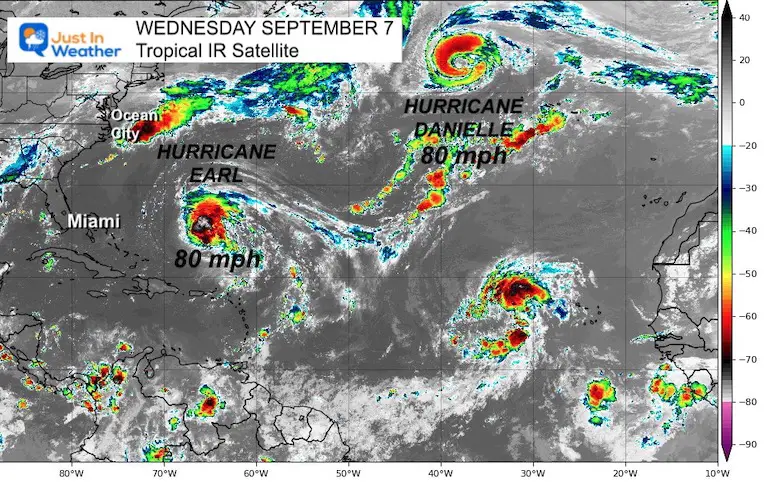 Hurricane Forecast Tracks
Hurricane Earl's forecast cone does bring it just east of Bermuda. By this point it may be a Major Hurricane at Category 3 with winds over 111.
At this time a Tropical Storm Warning is in place for the island, with a pass on Thursday. But any shift in the track to the west may upgrade this.
I will have a full tropical weather update later this morning.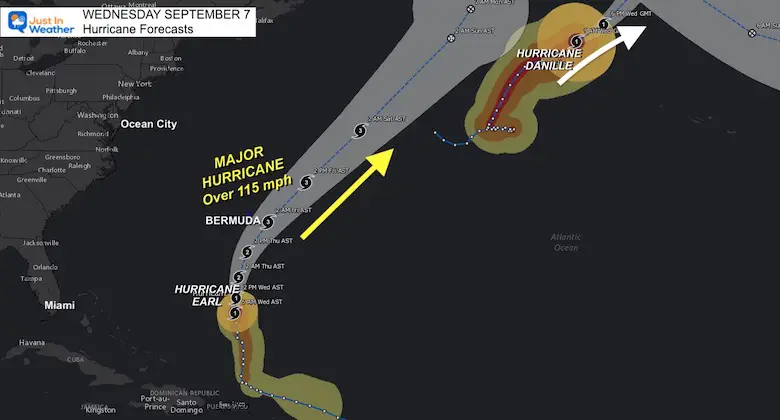 Thursday Temperatures
Morning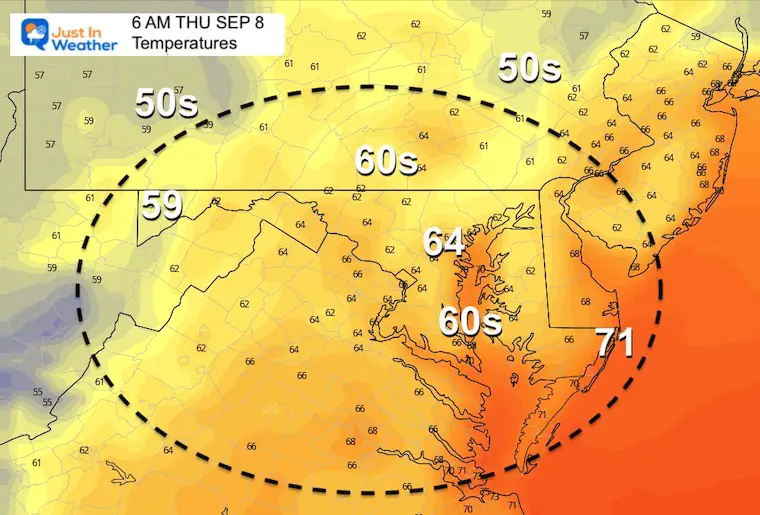 Afternoon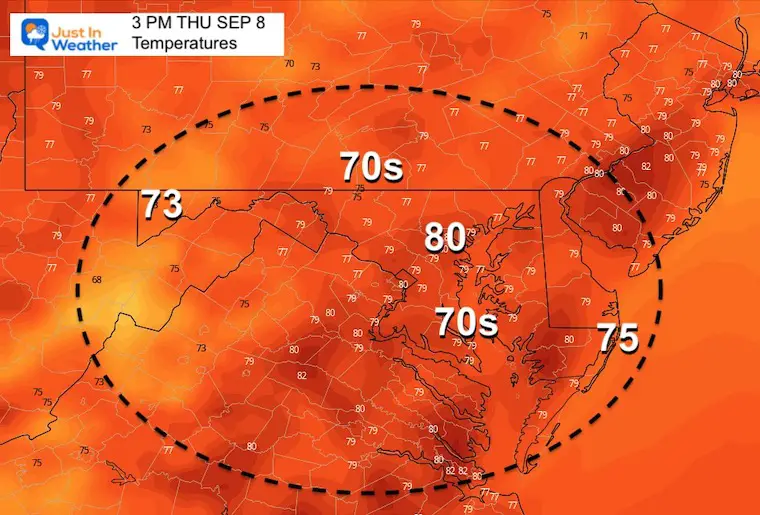 In Case You Missed It
Winter Outlook 2023 Early Look At Snow From Two Farmers Almanacs
7 Day Forecast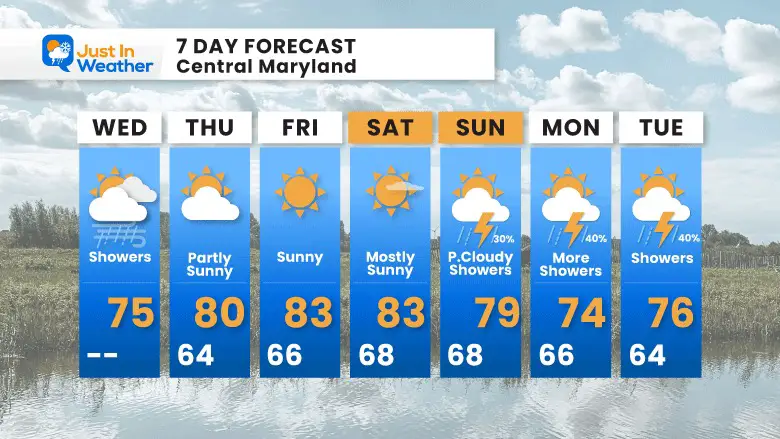 COMPARE TO THE  PAST
If you want a snowy winter, this is why you might want to look for in the rest of the tropical season.
Record August For No Named Tropical Storms: Closer Look At Snow Following
Hurricane Season Forecast: June 1 Through November 30
NOAA 2022 Hurricane Forecast- Above Normal Again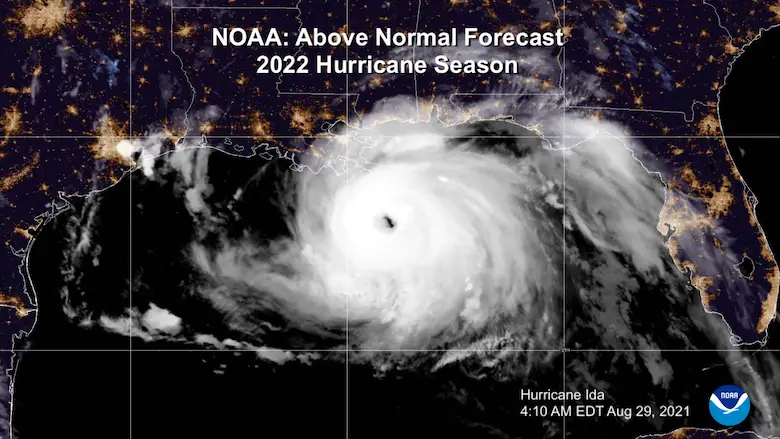 Forecast From Colorado State University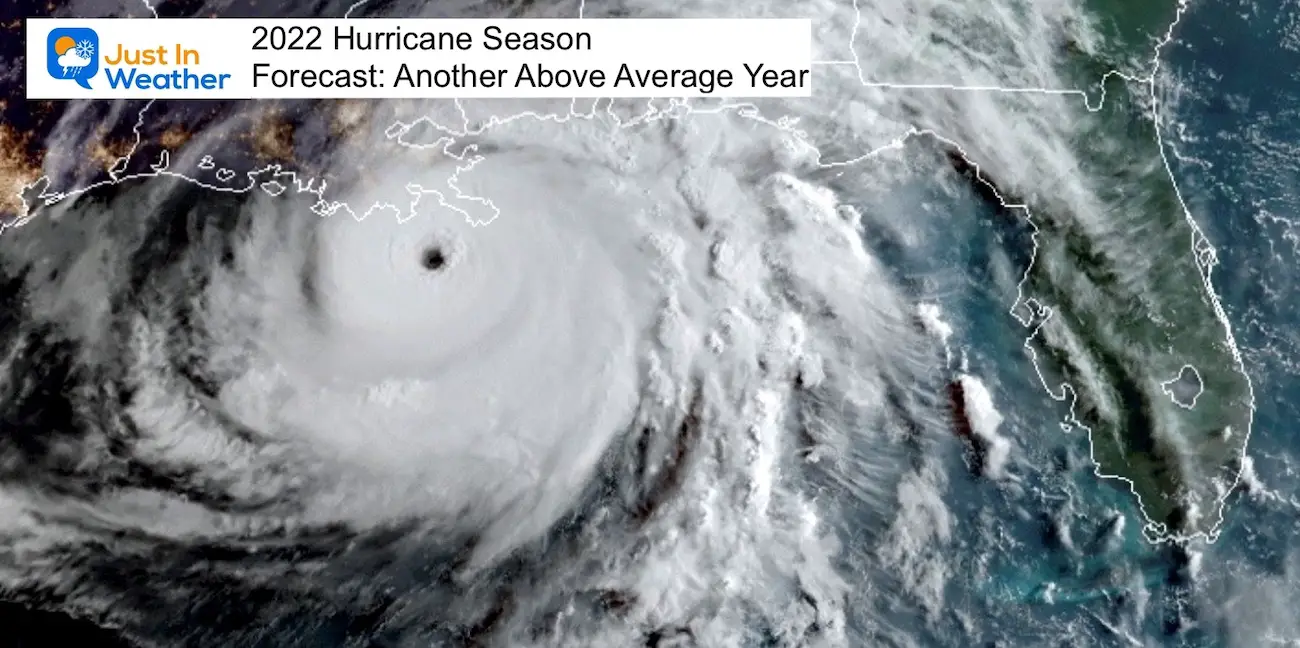 Related Posts
NOAA Study: Reducing Air Pollution INCREASED Tropical Storms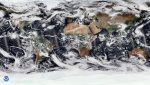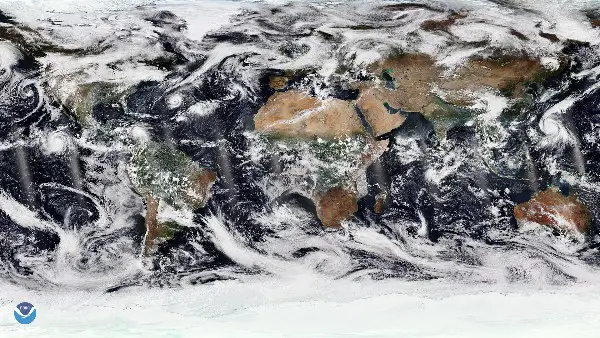 Atlantic Tropical History: Maps of Origin Regions Every 10 Days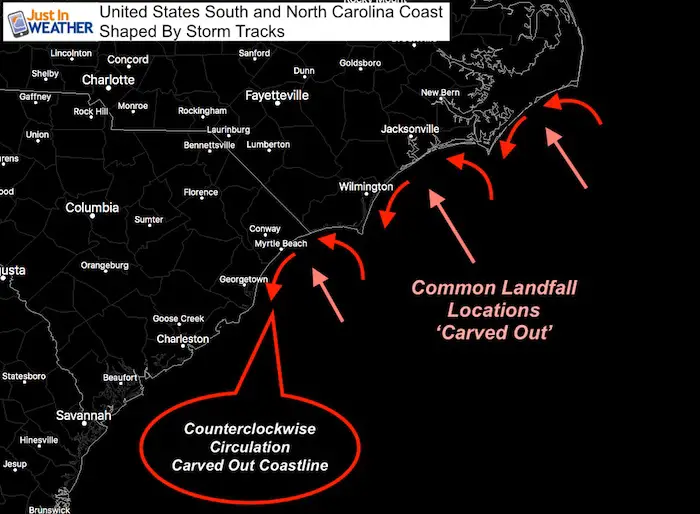 Rainbow Ice Cave In Mt Rainier
Rainbow Ice Cave In Mt. Rainier A Very Rare Find: Photos And Video
Please share your thoughts, best weather pics/videos, or just keep in touch via social media