NOAA Hurricane Forecast And Video: 2022 Above Normal Season Again
NOAA
Outlook
National Hurricane Center
Tropics
Justin Berk
May 24, 2022
7:39 pm
0
May 24 2022
NOAA held a press conference in New York City today to announce their forecast for the 2022 Atlantic Hurricane season.  This included their number for named storms and even major hurricanes expected.  The video of that event along with multiple resources can be found below.
I wanted to share the highlights and compare to other recent information I've posted about the upcoming season. There has been heightened anxiety because the last two years ran through the original list of 21 names, forcing the Greek Alphabet and new auxiliary list to be used.
2020: 31 Named Storms (Record)
2021: 21 Named Storms
The Atlantic has had the past 6 years document above average hurricane activity. While not all storms make landfall, all it takes is one to do damage.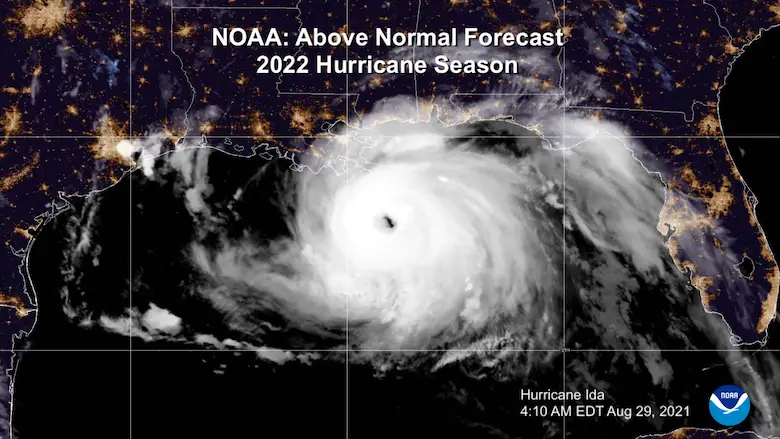 Season: June 1 to November 30
This is the typical season. There has been some suggestion to bring the start up to May 15th.
Hurricane Season 2022 Forecast
The National Oceanic and Atmospheric Administration is predicting and ABOVE AVERAGE Season.
This is due in part to La Niña in the Pacific allowing favorable upper level winds over the Atlantic Ocean for development. Conversely, the Pacific is expected to be below average).
Forecast Accuracy
57% IMPROVEMENT in the 72 Hour Forecast from the National Hurricane Center. The lowered the warning region range from nearly 250 miles in 2000, to almost a 100 mile range now. 
The lowers the impact area to limit over evacuations. 
Intensity Forecast Error is 40% LOWER than in 2000.
NOAA COMPUTING IMPROVED
They will TRIPLE SUPER COMPUTING CAPACITY for  The Global Forecast System (GFS) MODEL. This can handle much more ensemble solutions to vastly improve model guidance.
Headlines
14 to 21 named storms expected (winds over 39 mph become a named Tropical Storm)
6 to 10 are expected to be Hurricanes.
3 to 6 could be Major Hurricanes (Category 3 or higher).
Seasonal Chances:
65% Above Normal
25% Near Normal
10% Chance Below Normal
In Addition:
70% Chance For:
14 to 21 Named Storms (39 mph Tropical Storm Minimum)
OF THESE
6 to 10 become Hurricanes (74 mph winds)
3 to 6 Major Hurricanes (Category 3, 4, or 5 = 111+ mph )
Compare To Colorado State University Forecast
Click to view that full report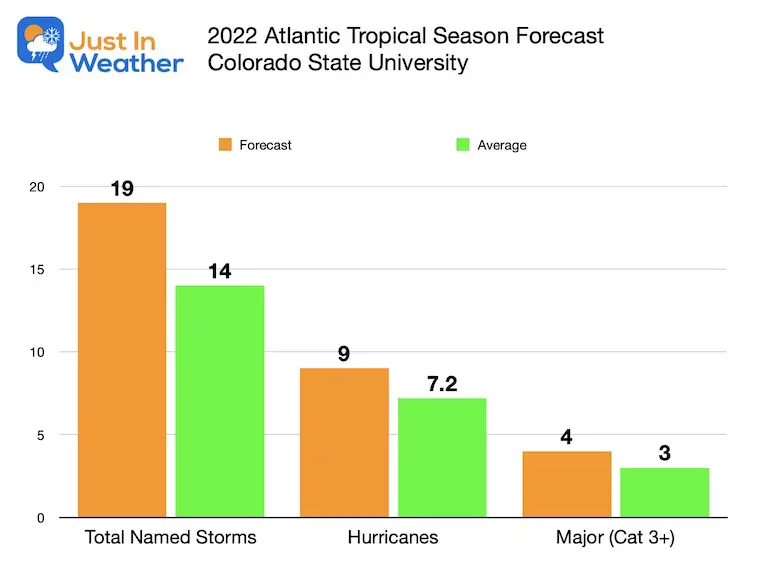 Tropical Storm Names For 2022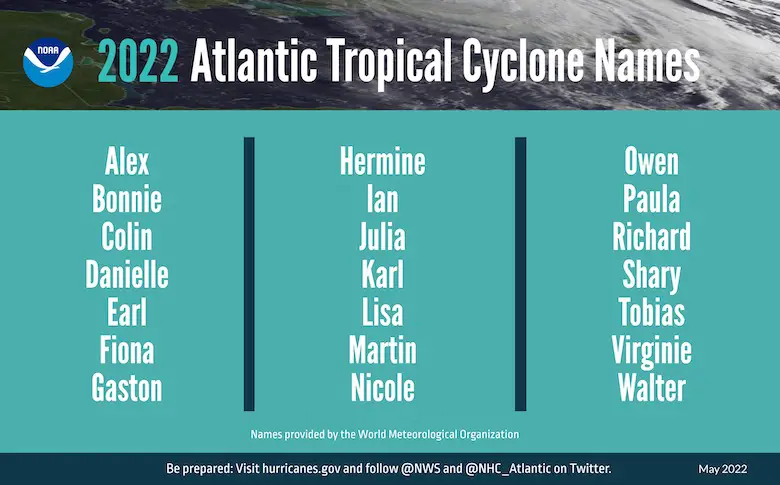 Press Release:
The increased activity anticipated this hurricane season is attributed to several climate factors, including the ongoing La Niña that is likely to persist throughout the hurricane season, warmer-than-average sea surface temperatures in the Atlantic Ocean and Caribbean Sea, weaker tropical Atlantic trade winds and an enhanced west African monsoon.
An enhanced west African monsoon supports stronger African Easterly Waves, which seed many of the strongest and longest lived hurricanes during most seasons. The way in which climate change impacts the strength and frequency of tropical cyclones is a continuous area of study for NOAA scientists.
Additional Information And Product Links below the video
VIDEO
Note: 
Skip to 2:12 for the initial statement 
Skip to around 4:00   For NOAA Administrator Dr. Richard Spinrad kicking things off…
Related Posts
NOAA Study: Reducing Air Pollution INCREASED Tropical Storms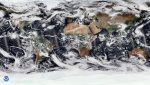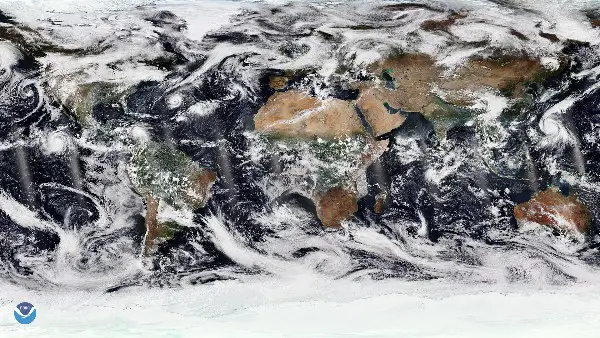 Atlantic Tropical History: Maps of Origin Regions Every 10 Days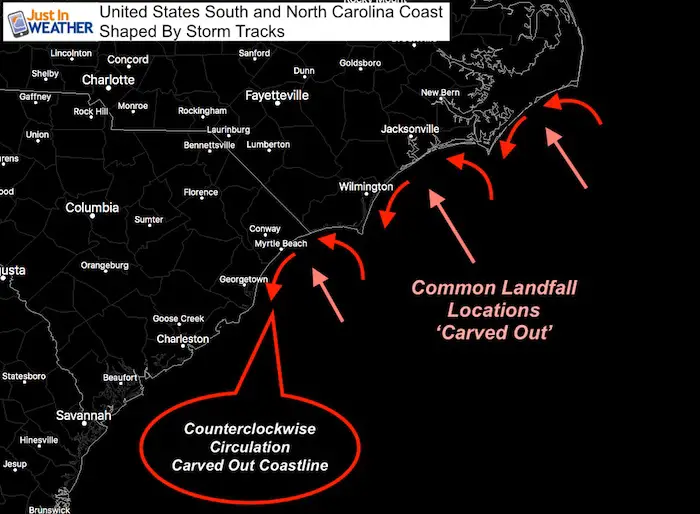 Additionally, NOAA has enhanced the following products and services this hurricane season: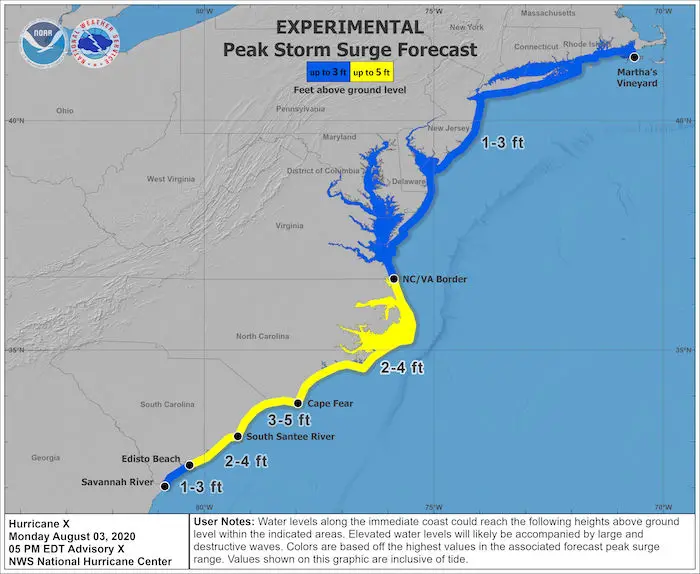 Please share your thoughts, best weather pics/video, or just keep in touch via social media
*Disclaimer due to frequent questions:
I am aware there are some spelling and grammar typos. I have made a few public statements over the years, but if you are new here you may have missed it:
I have dyslexia, and found out at my second year at Cornell.  I didn't stop me from getting my meteorology degree, and being first to get the AMS CBM in the Baltimore/Washington region. 
I do miss my mistakes in my own proofreading. The autocorrect spell check on my computer sometimes does an injustice to make it worse. 
All of the maps and information are accurate. The 'wordy' stuff can get sticky. 
There is no editor that can check my work when I need it and have it ready to send out in a newsworthy timeline. 
I accept this and perhaps proves what you read is really from me…
It's part of my charm.