January 17 Snow Showers Return And Wind Advisory
Storm Forecast
Severe Weather
Warnings
Justin Berk
Jan 17, 2022
6:47 am
0
Monday January 17 2022
Since last night, temperatures warmed up and we had a severe thunderstorm. This morning, the war around is bringing back colder air and snow squalls. These intense showers may be enough to coat the ground again.
Colder air will be bear freezing for a few hours. Then Winds Gusting close to 50 mph has prompted a Wind Advisory and will make it feel cold this afternoon. 
There are some more snow chances later this week. 
Morning Surface Weather
Low Pressure is in central PA, and the strong winds wrapping around it are doing two things this morning:
Bringing back cold air with winds that may gusts to 50 mph.
Rain changing to snow showers, and some squalls may coat the ground.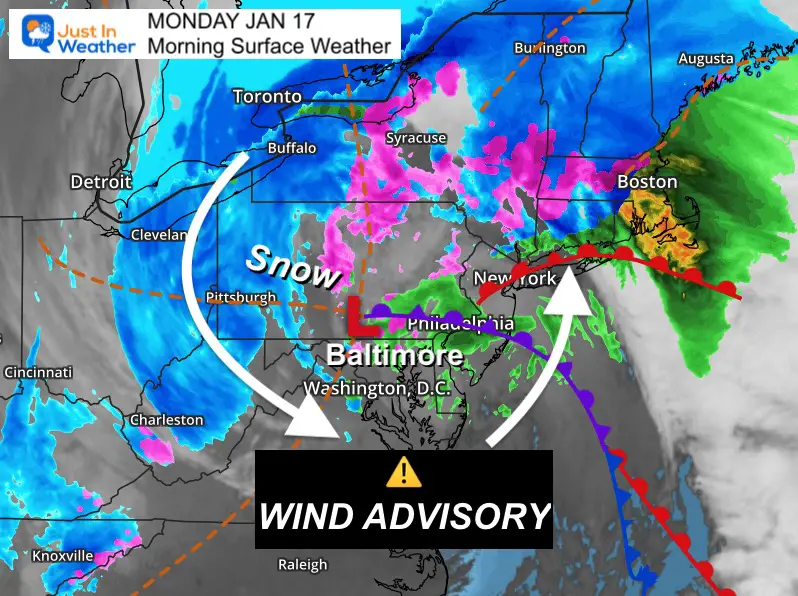 Doppler Radar Loop
Rain showers transitioned to snow squalls, so there may be a fresh coating on the ground across metro Baltimore.
More flurries and snow showers entering metro Washington.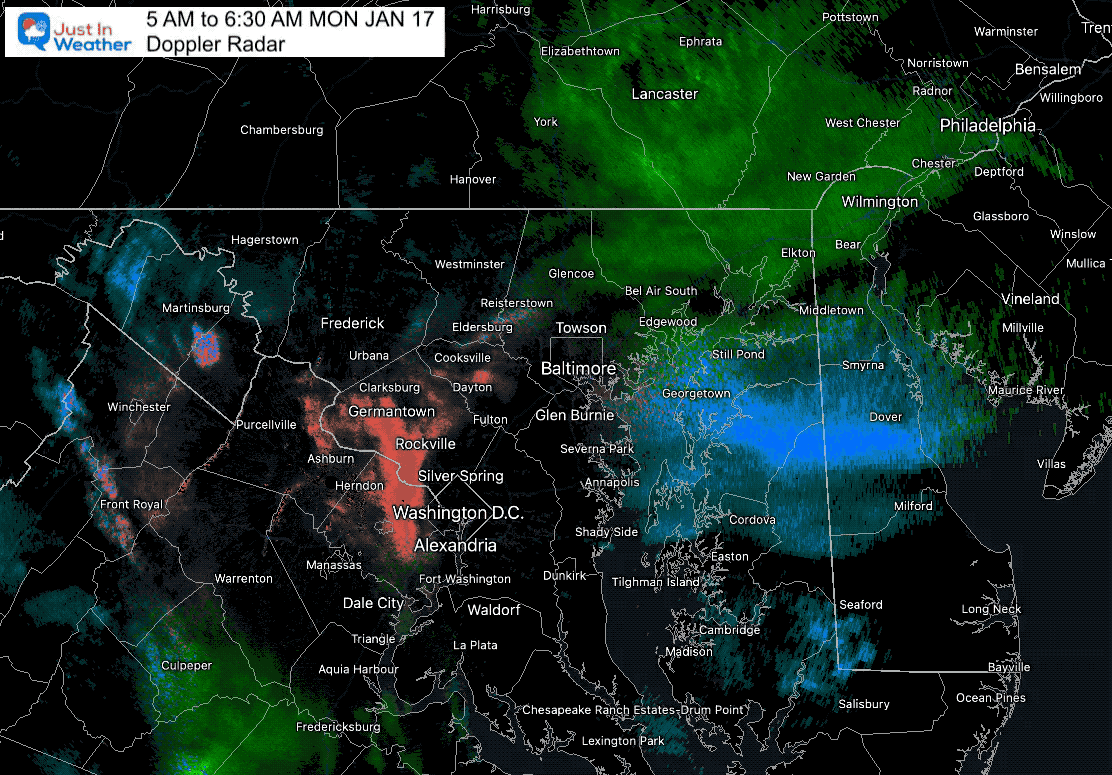 Morning Temperatures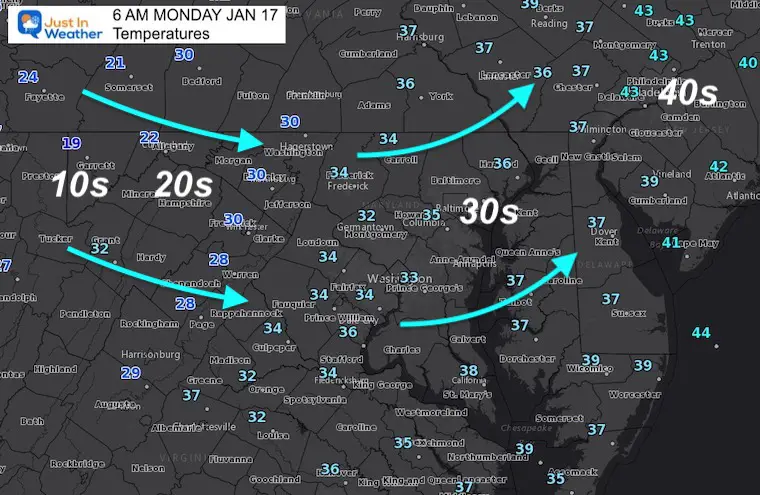 Closer Look
Temps may drop below freezing for a few hours. After 9 PM, daylight will help with another limited thaw.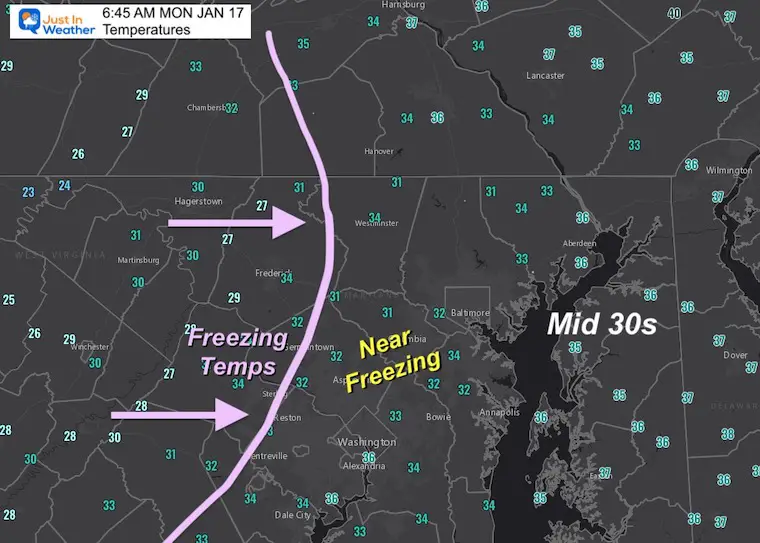 Wind Advisory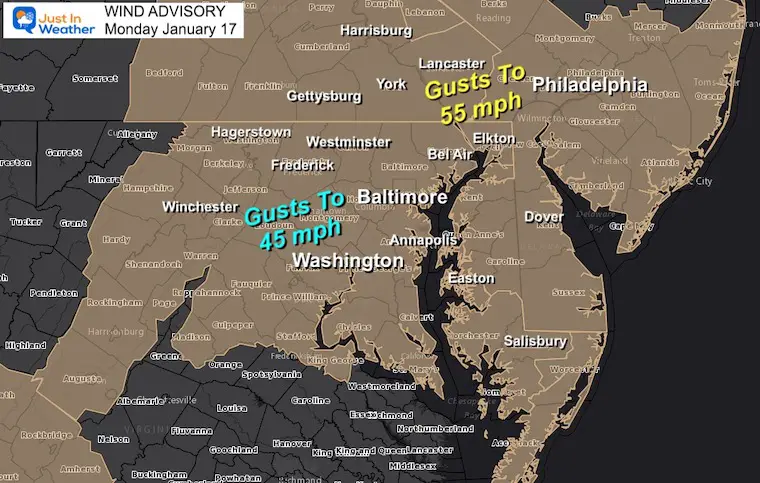 Wind Forecast Animation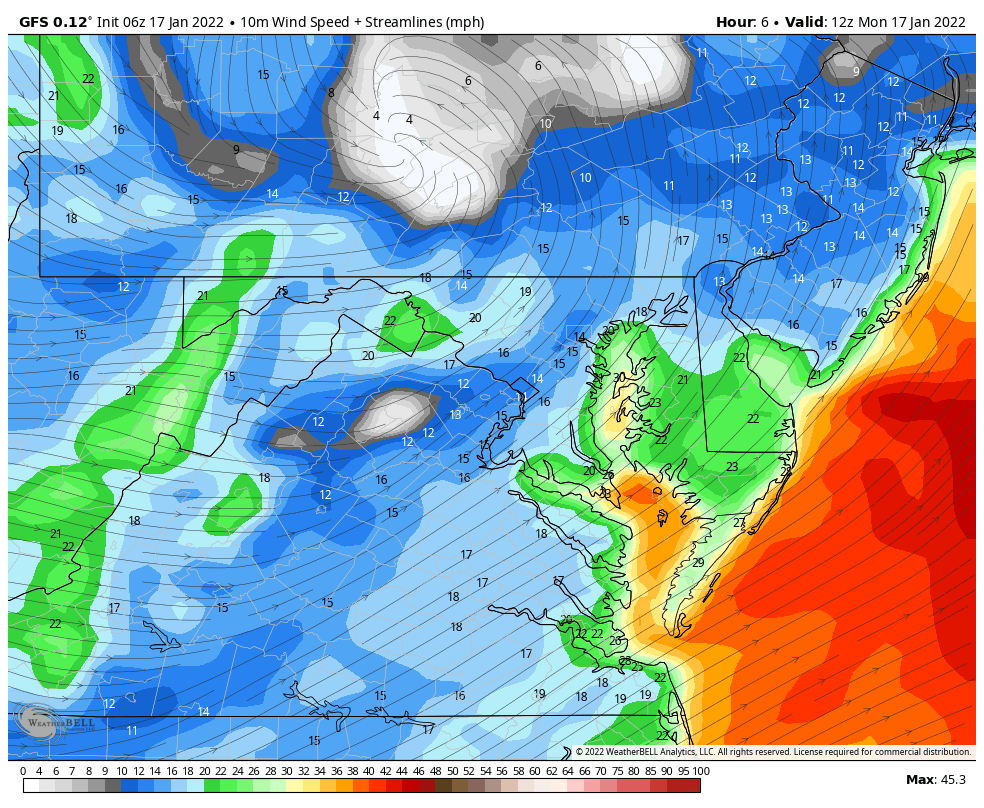 Snapshot
The DIRECTION is important! It will swing FROM the West, which will help slosh the Bay water and coastal flooding over to the Eastern Shore during the day.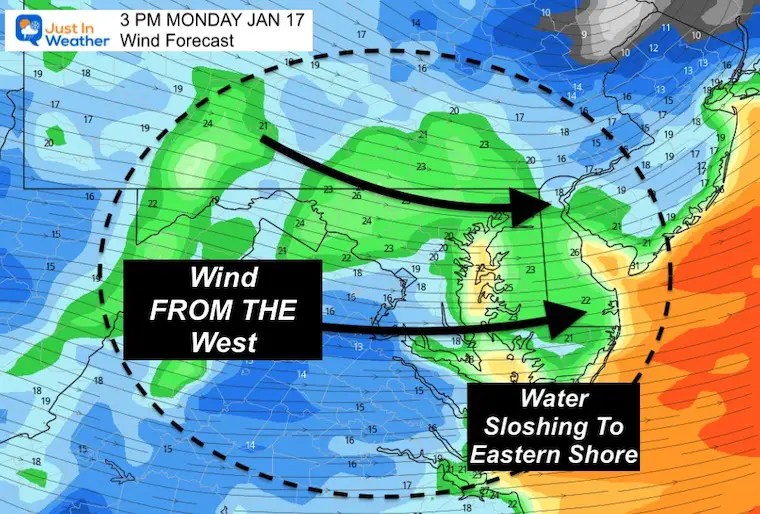 Peak Wind Gusts
The strongest winds will be closer to the surface Low in Pennsylvania.
Many areas in central Maryland will still gusts 40 to 50 mph.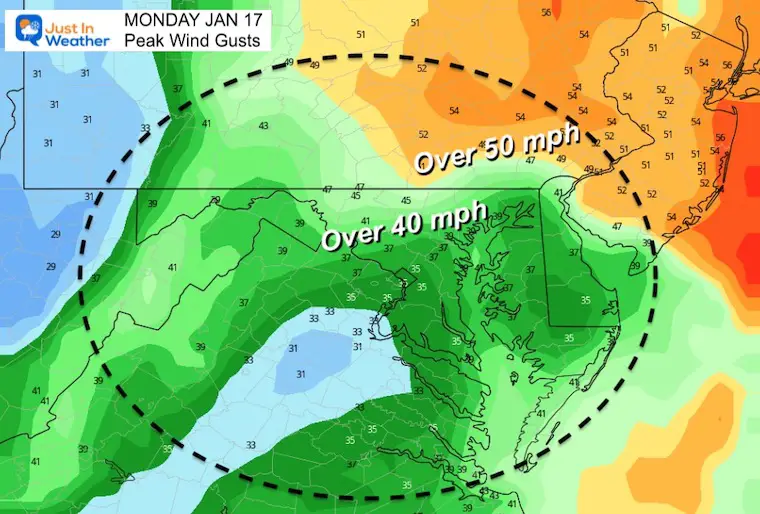 Afternoon Temperatures
Temperatures remain near steady all day.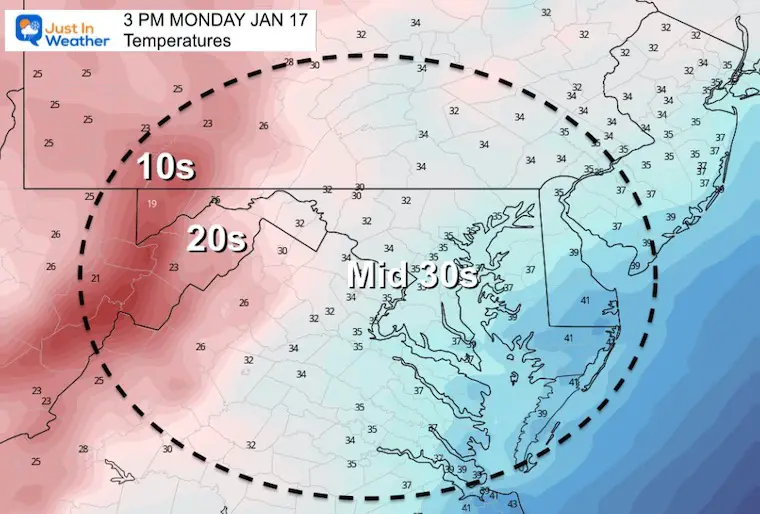 Afternoon Wind Chill
It will feel like the 20s and teens with the wind.
Weather Almanac: Climate Data
TODAY January 17
Normal Low in Baltimore:  24ºF
Record -7ºF in 1982
Normal High in Baltimore: 41ºF
Record 68ºF 1913
Looking Ahead:
Wednesday Evening To Thursday Evening
GFS Model
A cold front will bring in some showers, that may change from rain to snow as it passes through Maryland… This brings back another arctic air mass. 
Thursday Evening To Saturday Evening
ECMWF Model
I need to point out that while the European Model shows another coastal storm, the GFS has dropped it.  
I have alway said we need the first storm to pass before we look at the next. This will have better focus with tonight's model runs.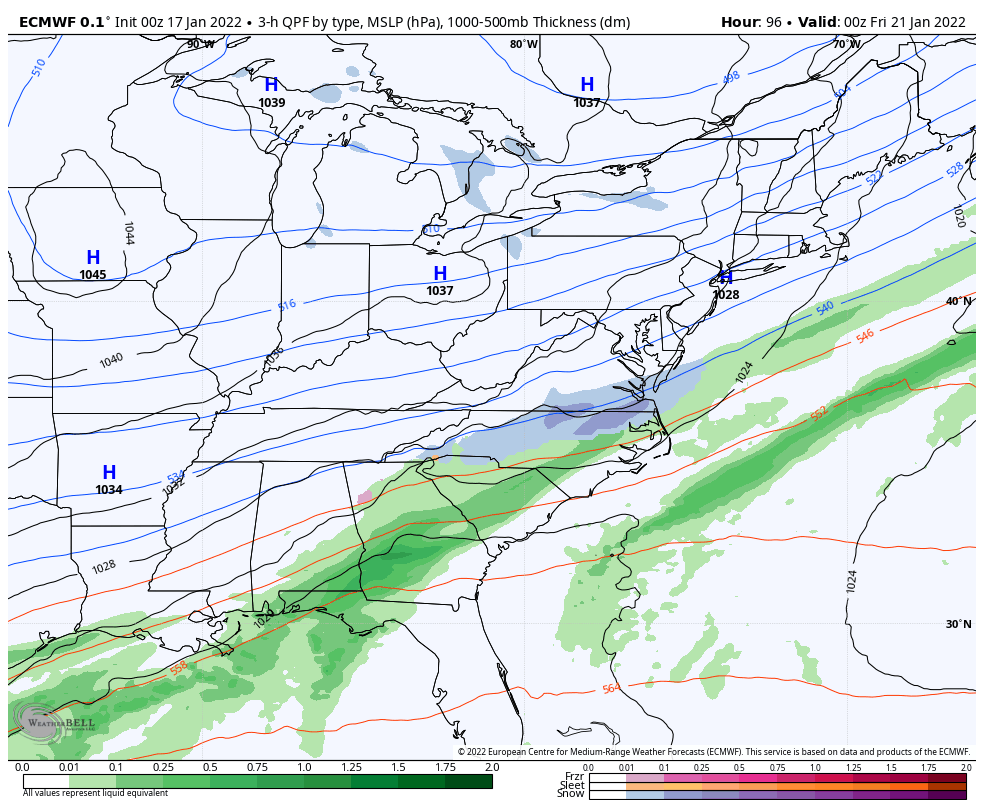 7 Day Forecast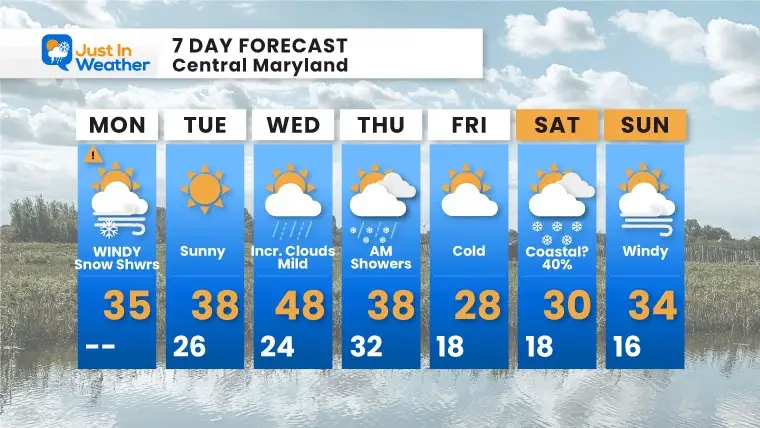 Weather posts straight to your inbox
Sign up and be the first to know!
ALSO SEE
ALL FITF GEAR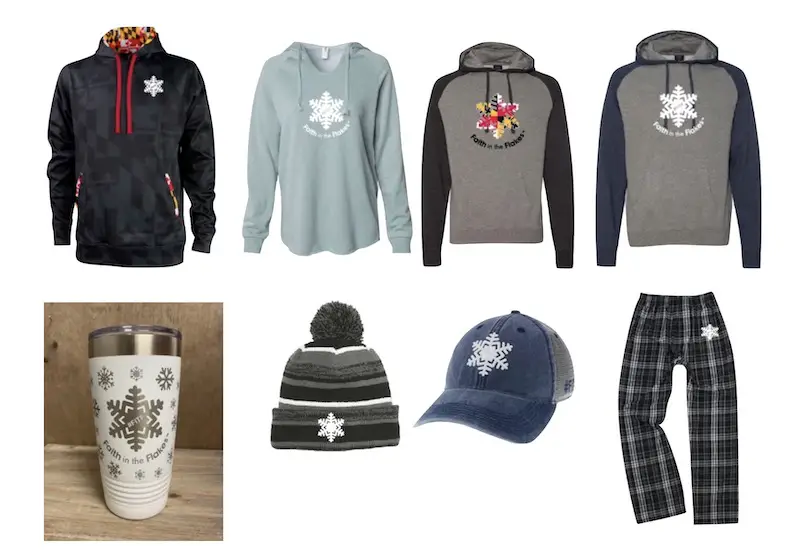 FITF THUNDERSNOW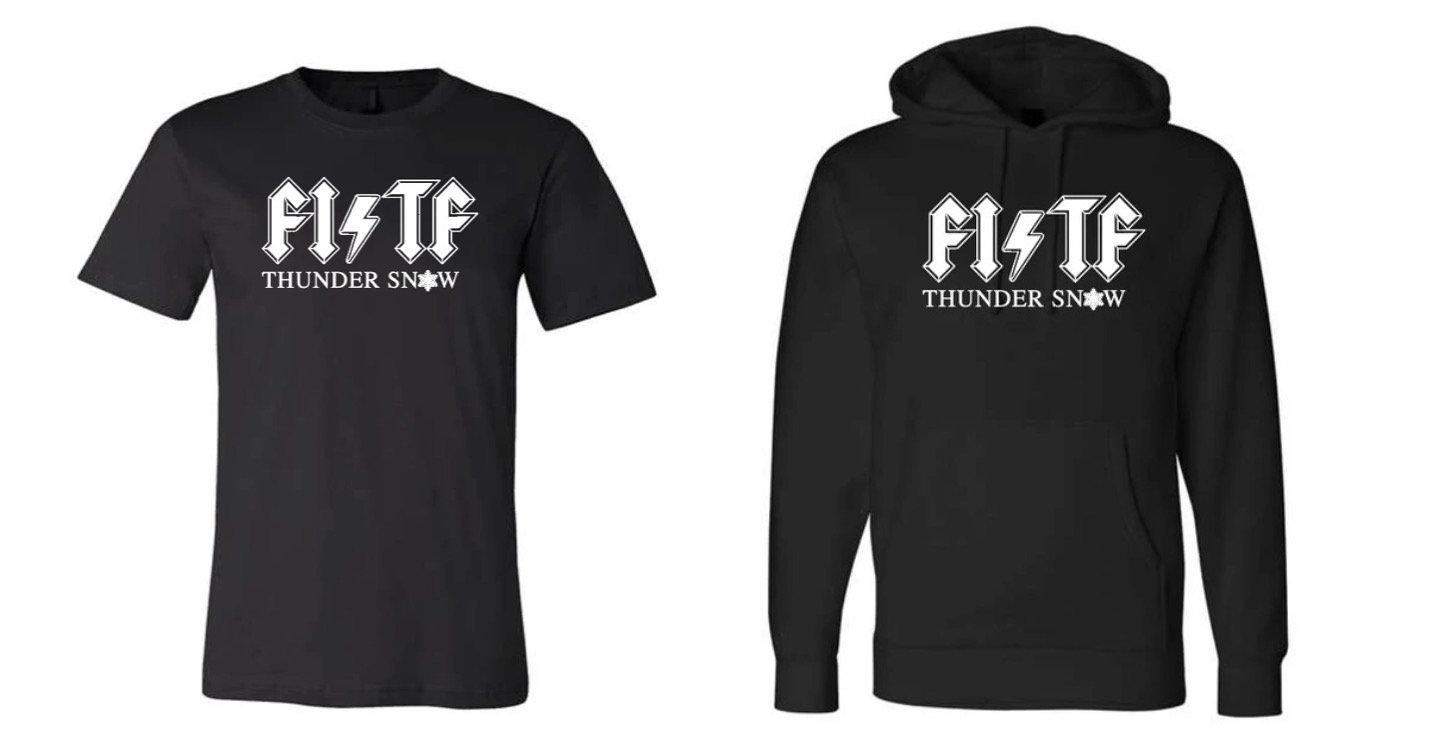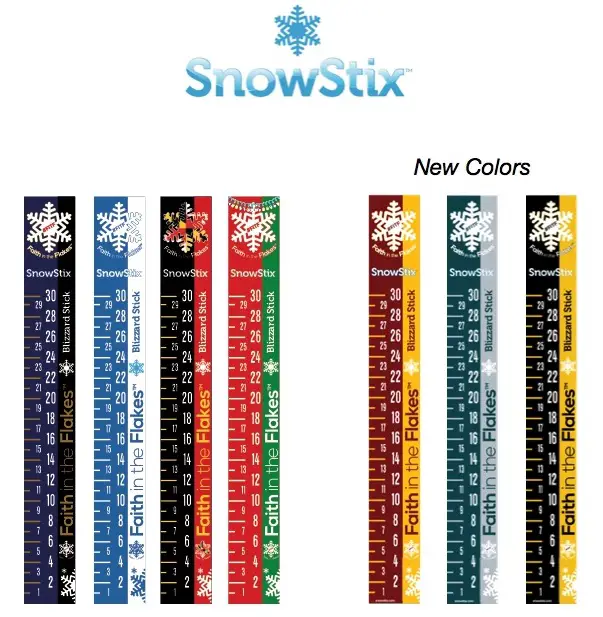 Winter Outlook Series: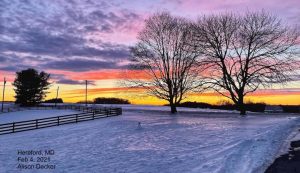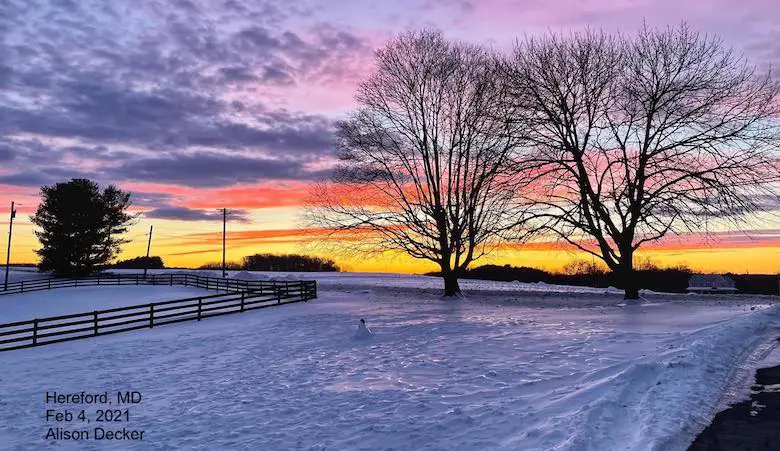 Last Winter Recap: My Old Outlook And Your Grades Of My Storm Forecasts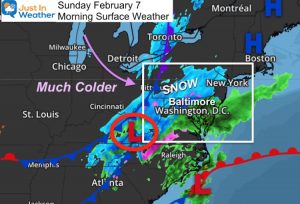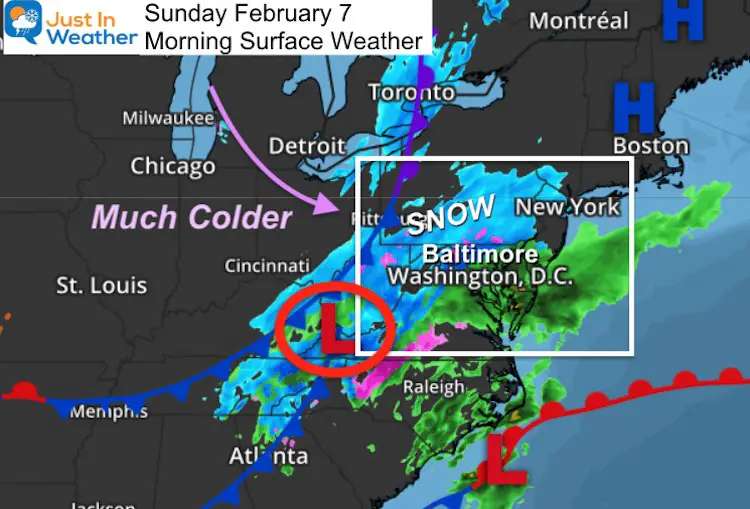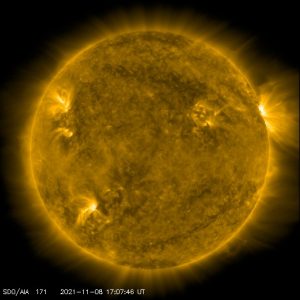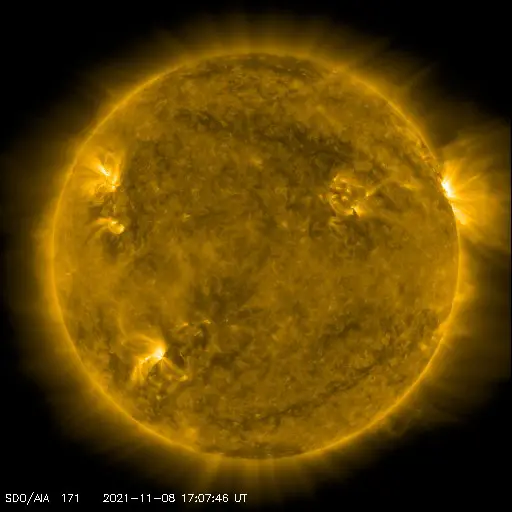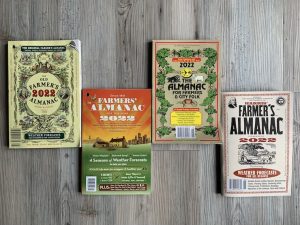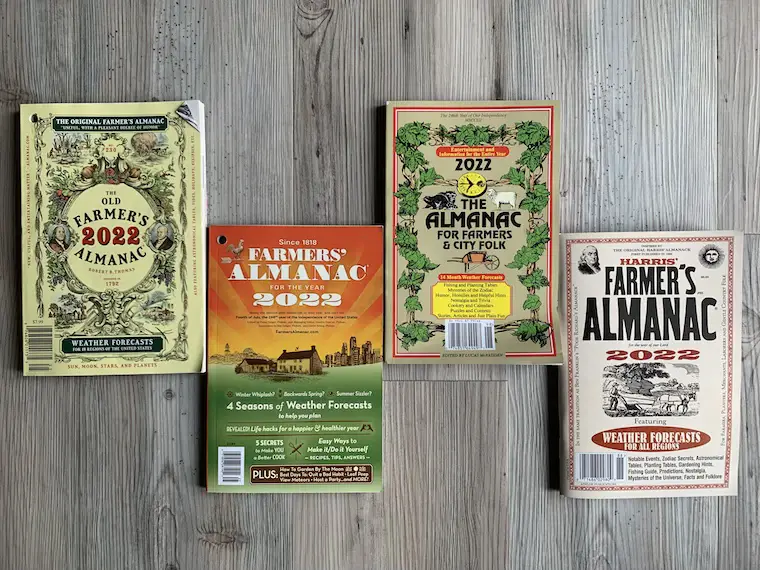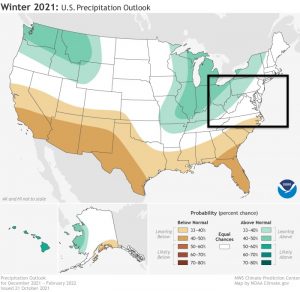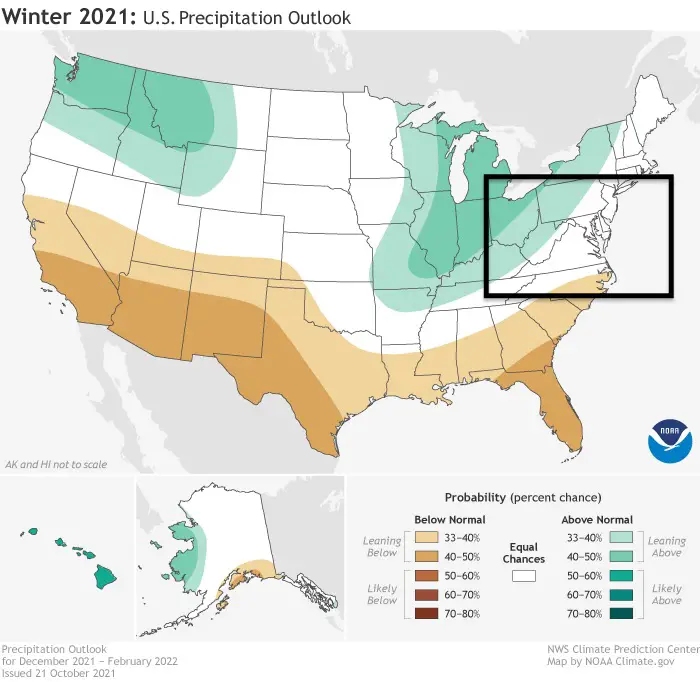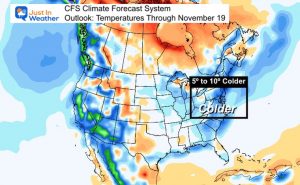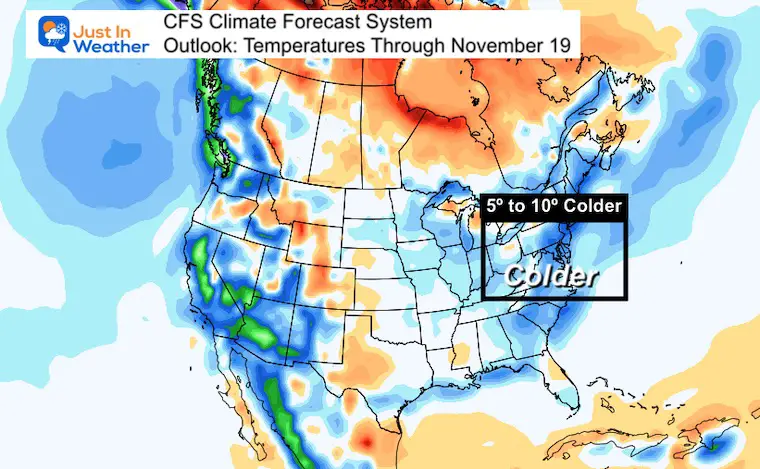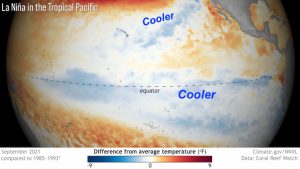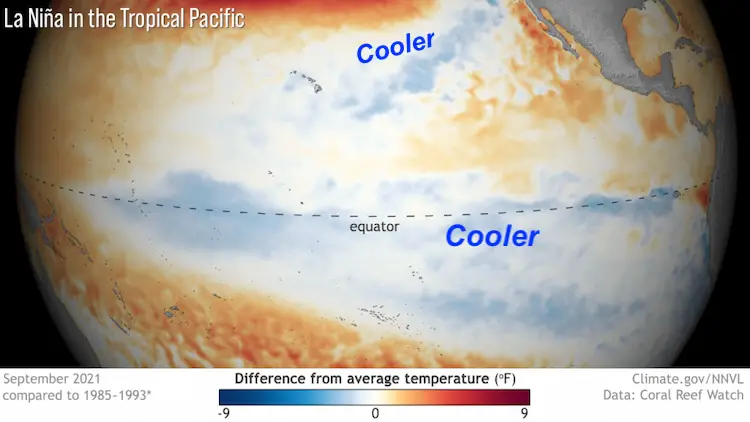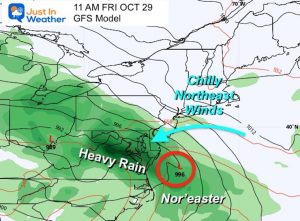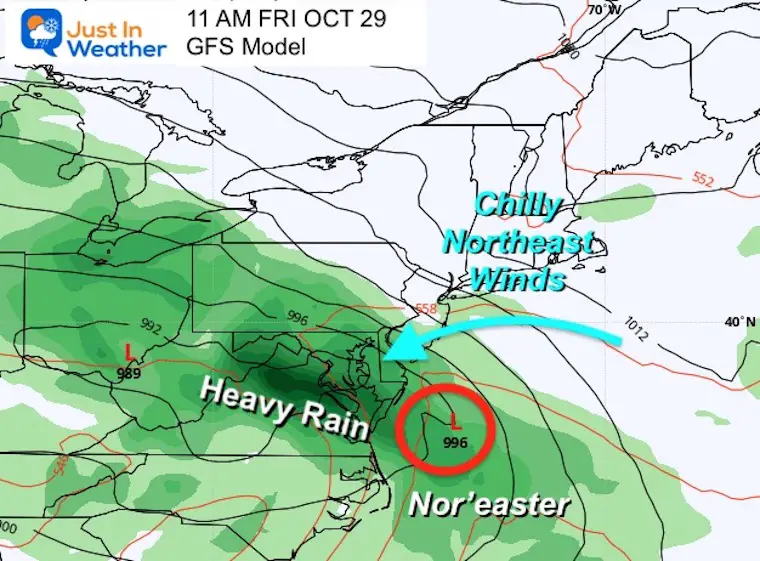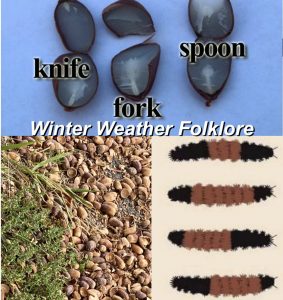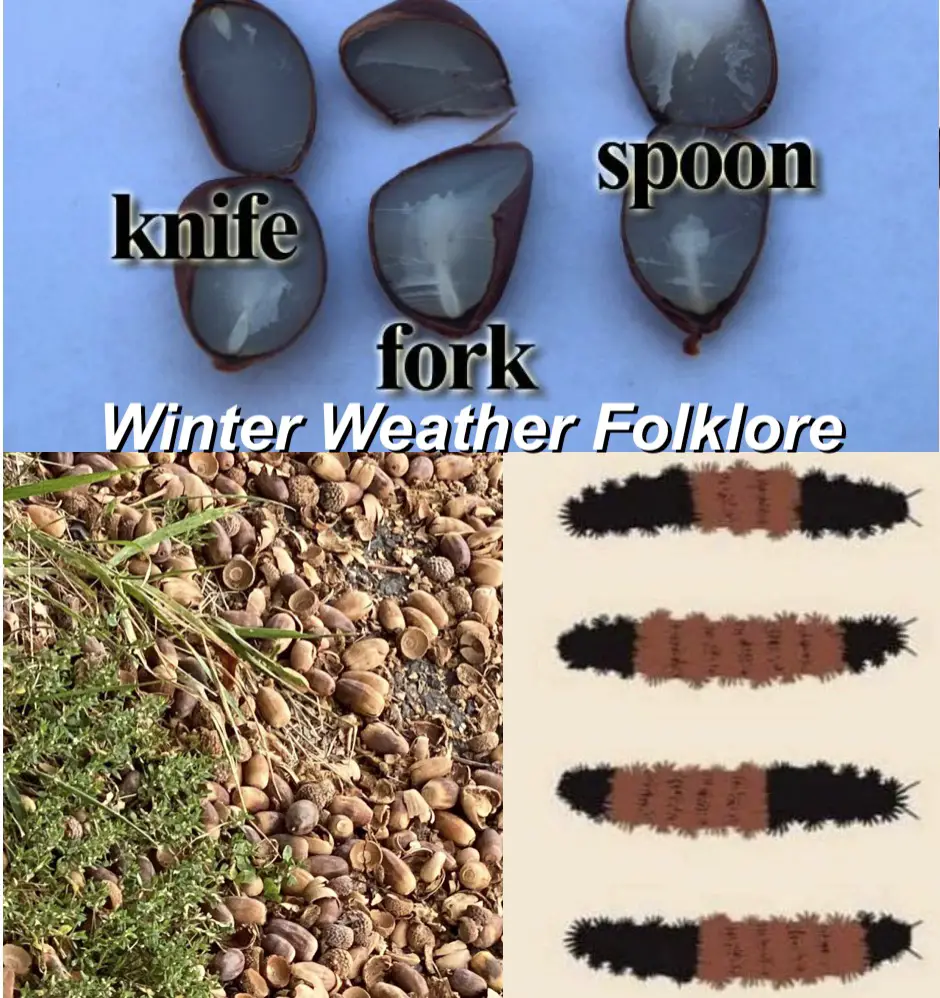 Please share your thoughts, best weather pics/video, or just keep in touch via social media