January 11 Spotty Snow Arrived With Arctic Air And Watching Weekend Coastal
snow report
Winter Weather
Forecast
video
Justin Berk
Jan 11, 2022
6:30 am
0
Tuesday January 11 2022
You may want to allow for some extra time this morning… The arctic air itself is enough to prompt warming up a vehicle before driving.  There has also been spotty snow showers that in some lucky areas produced a coating of snow.  This accounts for 10% of the region, but has included downtown Baltimore, Germantown, and others you might encounter on your commute. 
In this report: We will look at the arctic air returning at the end of the week, and a southern snowstorm that may try to turn up the coast. It will be close enough to pay close attention to Sunday night and Monday morning. 
Radar Snapshot
This was the view over Baltimore at 4:40 AM. Note that it was heavy in spots, and a few blocks away there was nothing. 
*I did have flurries in my forecast yesterday when I showed the vorticity with the arctic front. This is a little more robust for some.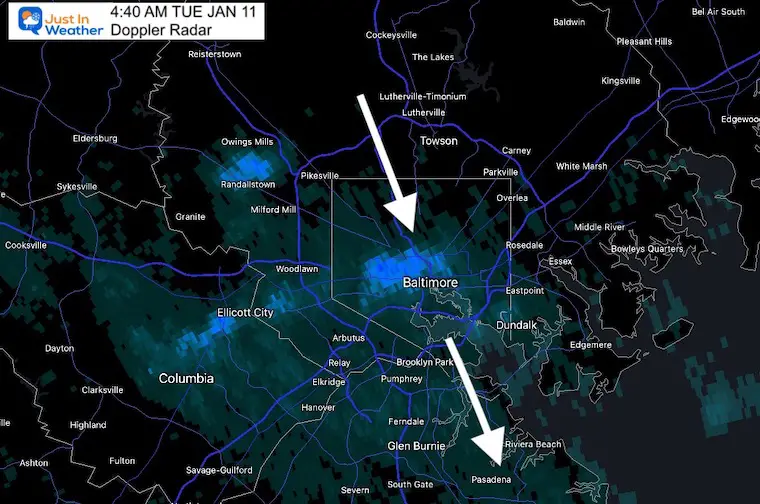 Snow Squall Video
Scott Wycoff from WBAL Radio tweeted this scene of the snow squall. 
Wow! Check out my @wbalradio video as it's snowing to beat the band downtown here at the Convention Center as a quick moving snow squall moves through the city! @AvaWBAL @JohnPattiWBAL @WBALPhil @TonyWBALTraffic Lasted for about 15 minutes, putting down a light dusting on roads pic.twitter.com/1PuamNqv66

— Scott Wykoff (@ScottWykoffWBAL) January 11, 2022
Radar Loop: 4:15 AM to 6 AM
This snow cluster tracked from southern PA to Kent Island and Easton. 
It pulsed , so only about 10% impacted. Noteworthy as you might have a light coating of snow on your route.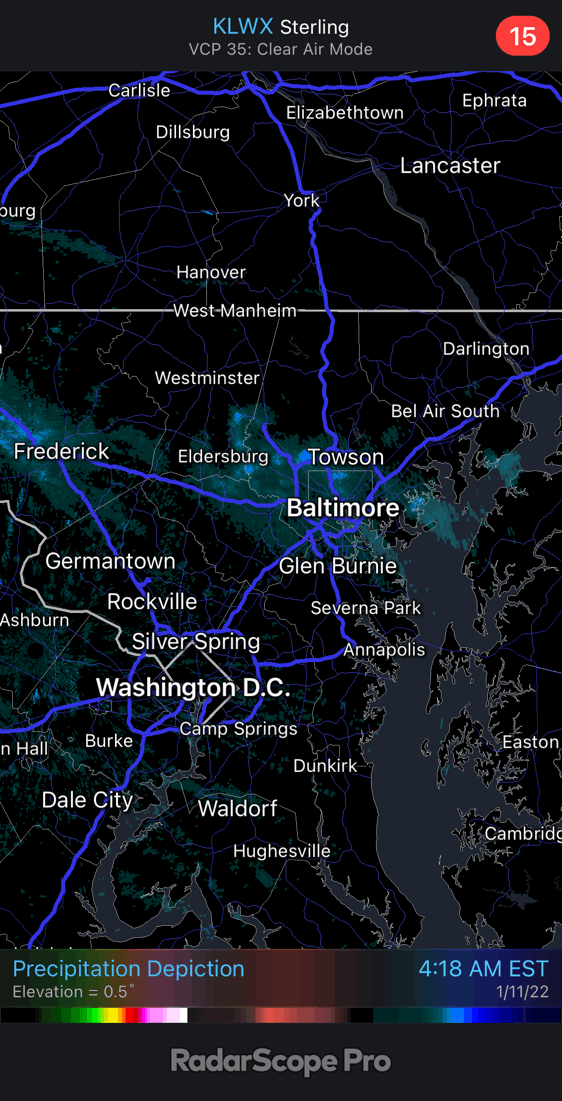 Morning Set Up
Surface Weather
We settle in to the arctic air today, and another surge at the end of the week.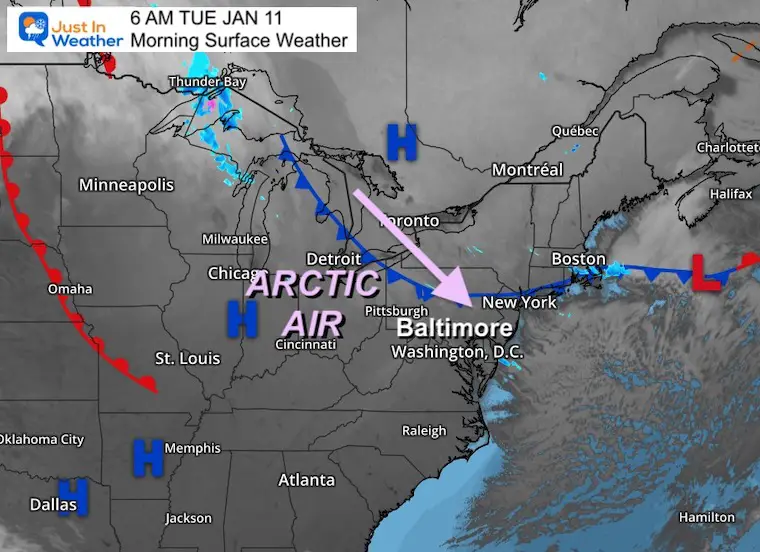 Temperatures
Most regions in the upper teens and spanning the 20s.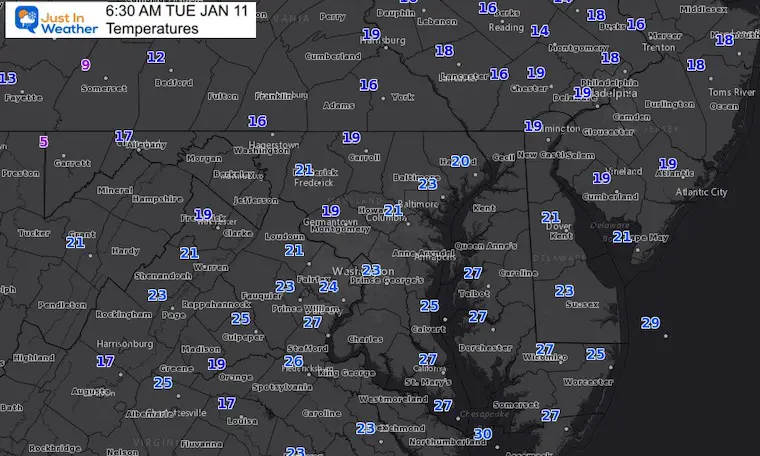 Afternoon Temperatures
Not much warming expected this afternoon. Most areas will remain in the 20s, but there should be less wind than yesterday.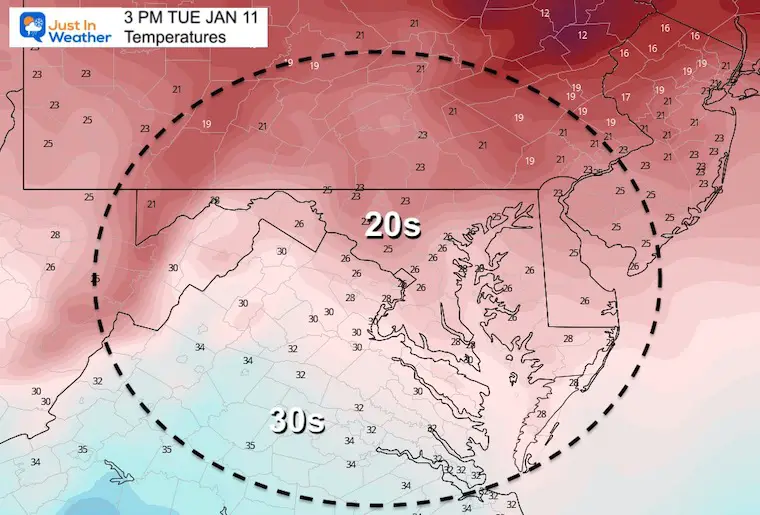 Weather Almanac: Climate Data
TODAY January 11
Normal Low in Baltimore:  24ºF
Record 1ºF in 1982
Normal High in Baltimore: 41ºF
Record 73ºF 1975
Wednesday Temperatures
Morning
Another cold morning tomorrow!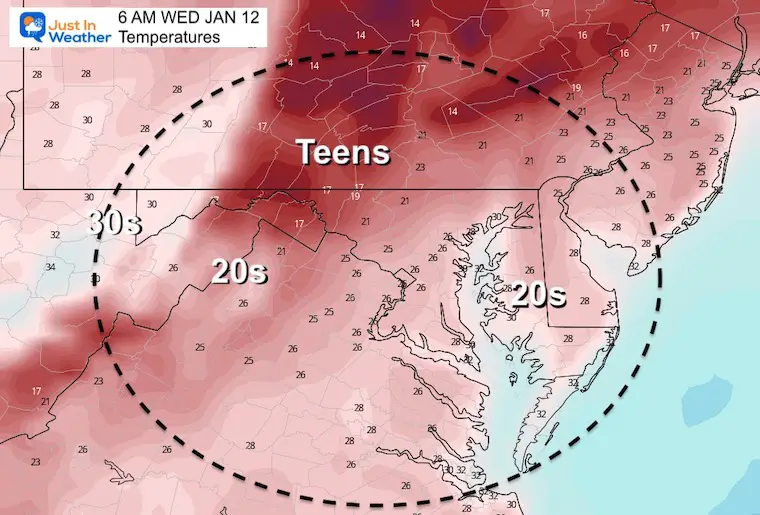 Afternoon
Brief push of mild air.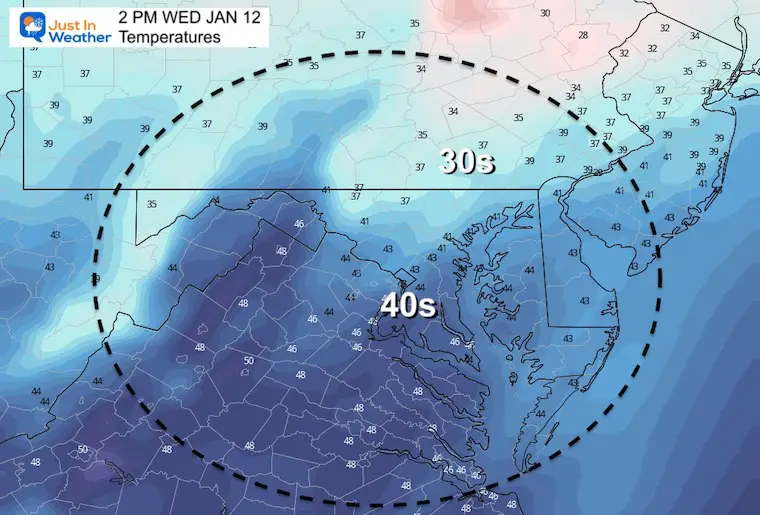 Jet Stream Next 9 Days
Now let's look ahead in the long range to NEXT Thursday morning – January 20. 
Reinforcing surges of arctic air!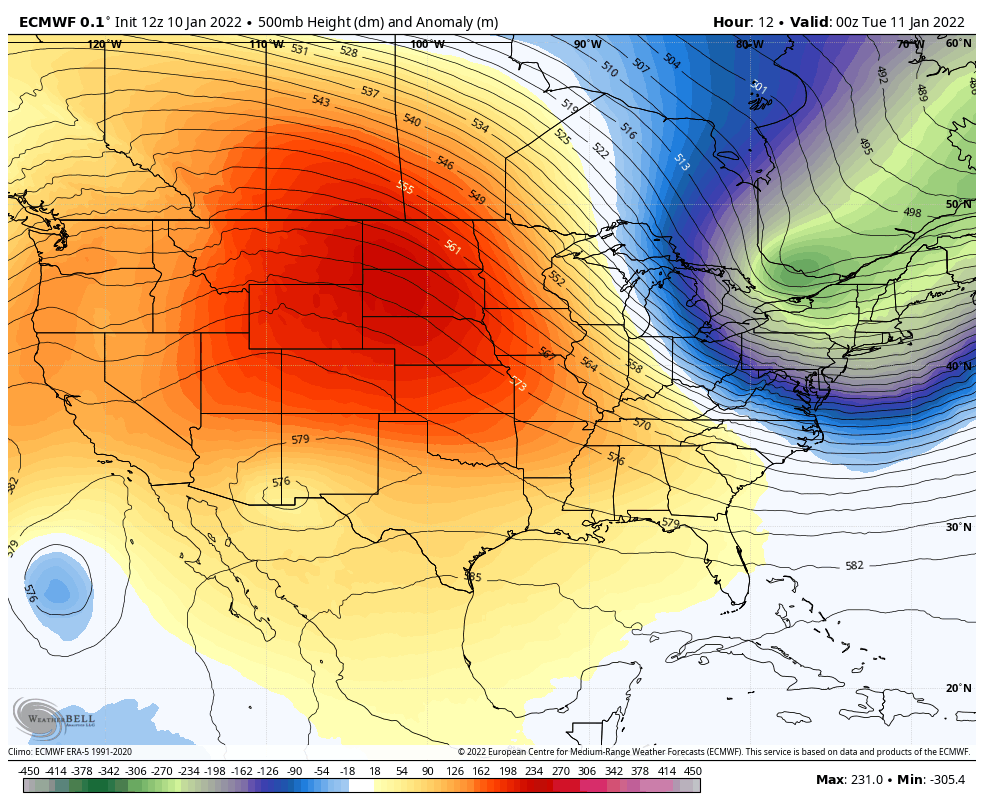 Next Monday
The Polar Vortex will be returning to the conversation. It will drop south of Hudson Bay in Canada and send more arctic air next week.
This will support coastal storms… but will they be close to us?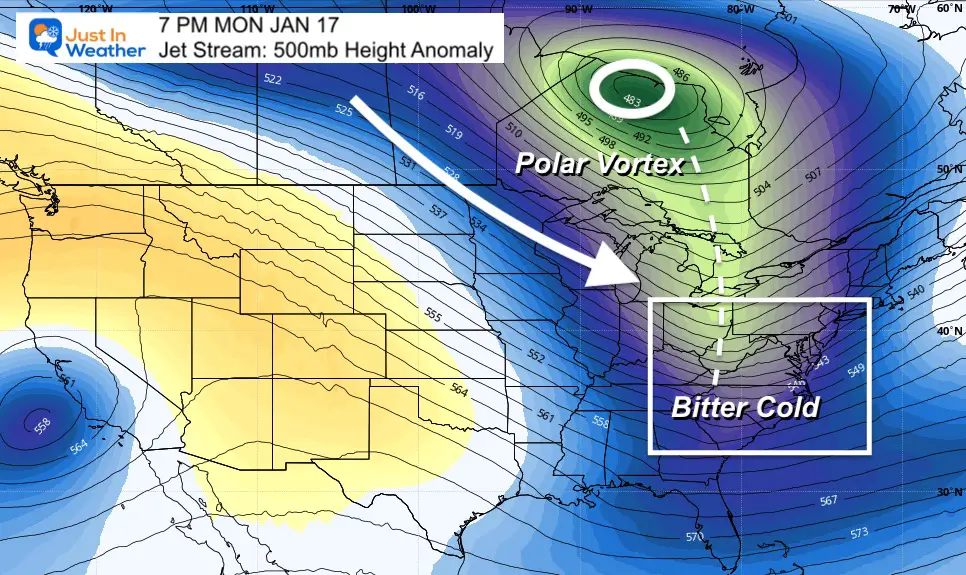 GFS Model:Weekend Storm Animation
A weak system that might bring flurries or light snow Saturday night… Then pushed off the coast. This model actually performed best over the last 10 days. 
Snapshots: Monday Morning
GFS:
This is now showing the impact of snow in Maryland with heavy snow on Delmarva.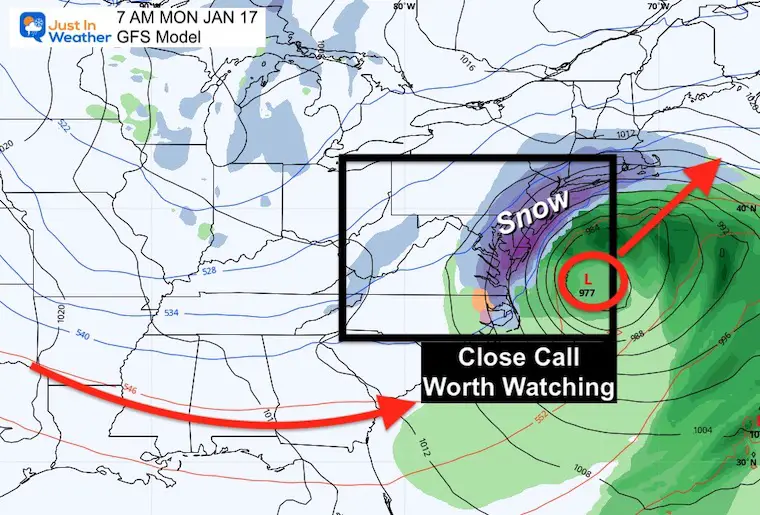 European Model:
This suppresses that shortwave wall south and off the coast with little development. 
Definitely NOT in agreement.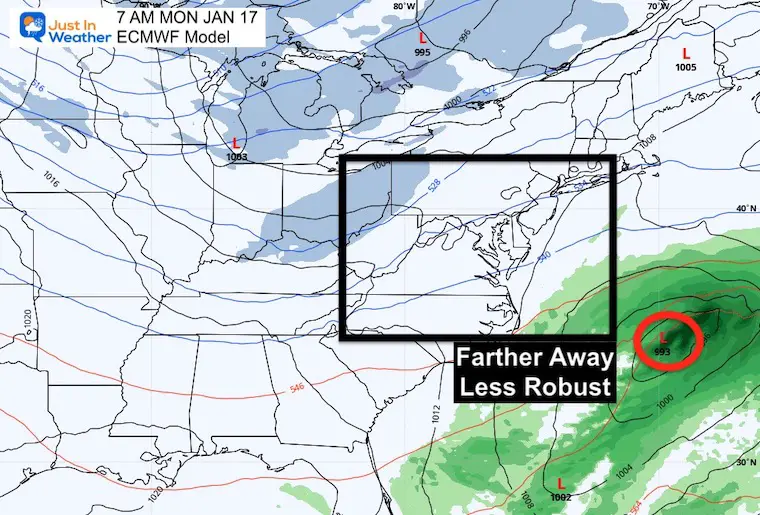 7 Day Forecast
Focus on reinforcing shots of arctic air, and more on the way.
It is still out of range for confidence and with lack of agreement that Sunday-Monday storm is in 'worth watching' mode. Not a promise at all for now.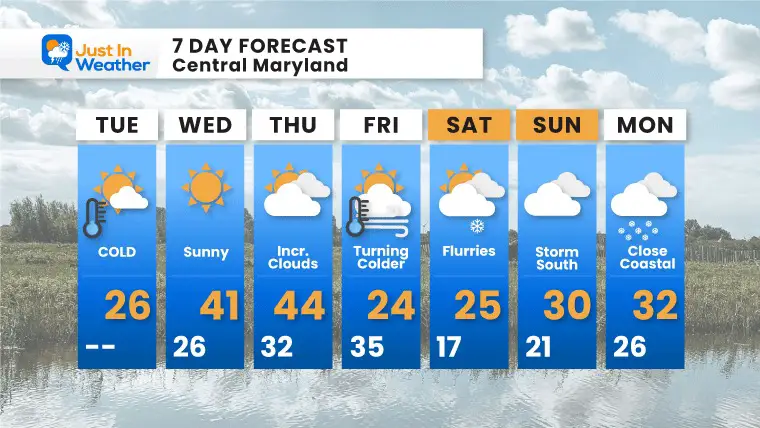 Weather posts straight to your inbox
Sign up and be the first to know!
ALSO SEE
ALL FITF GEAR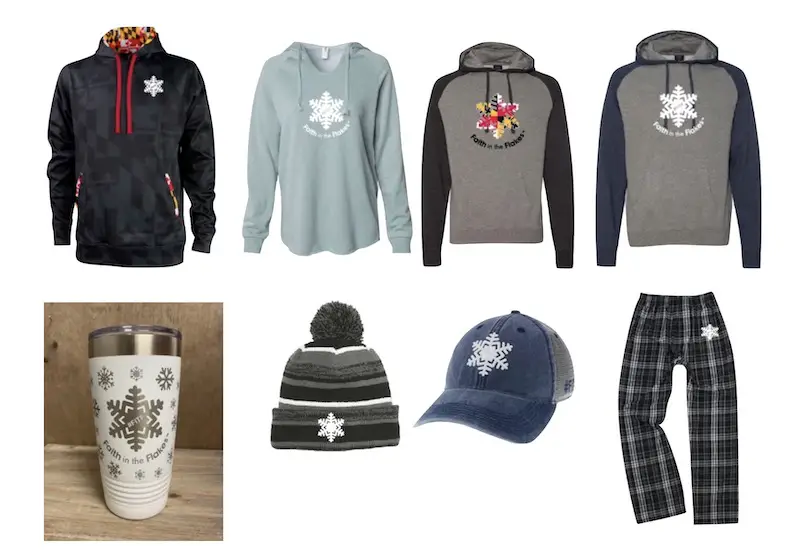 FITF THUNDERSNOW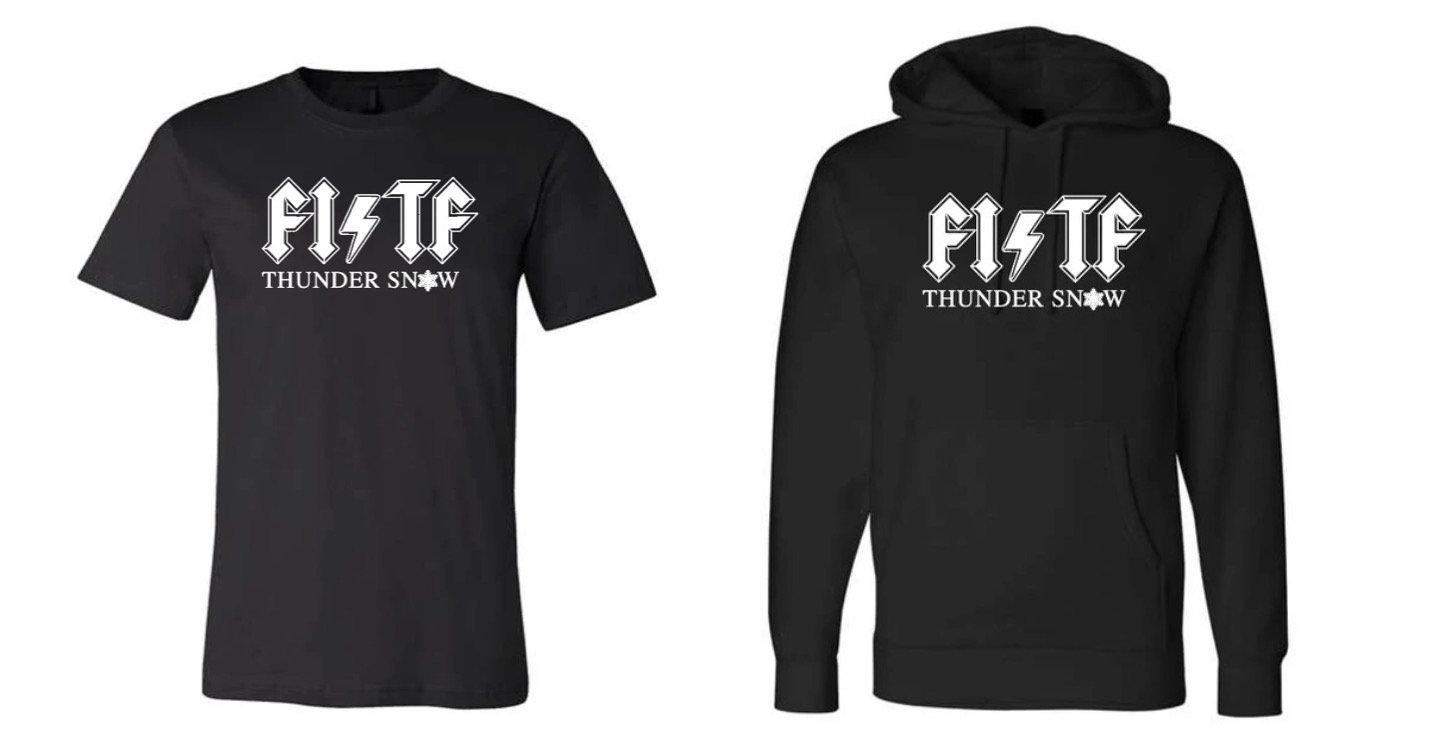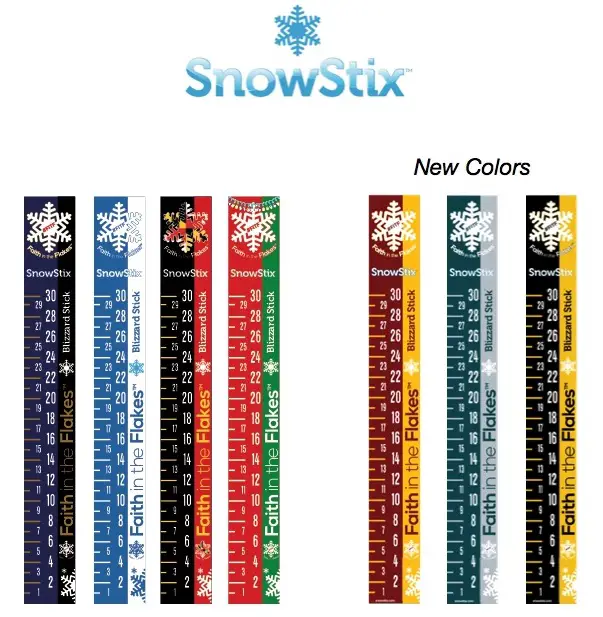 Winter Outlook Series: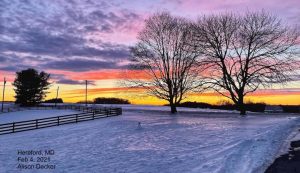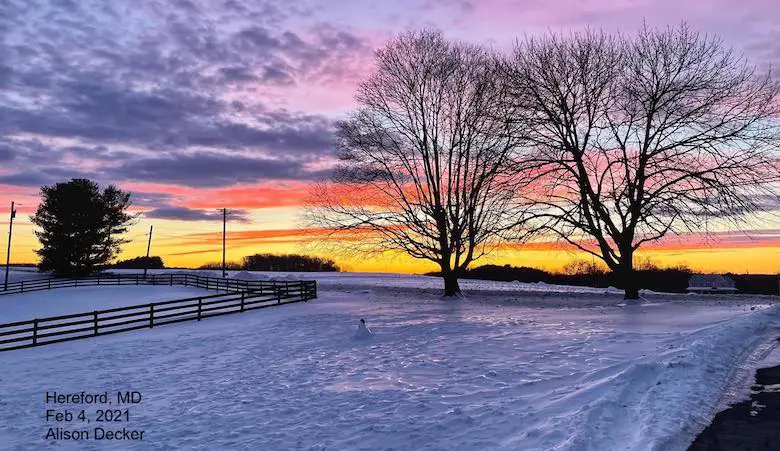 Last Winter Recap: My Old Outlook And Your Grades Of My Storm Forecasts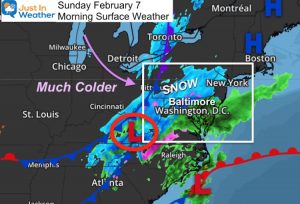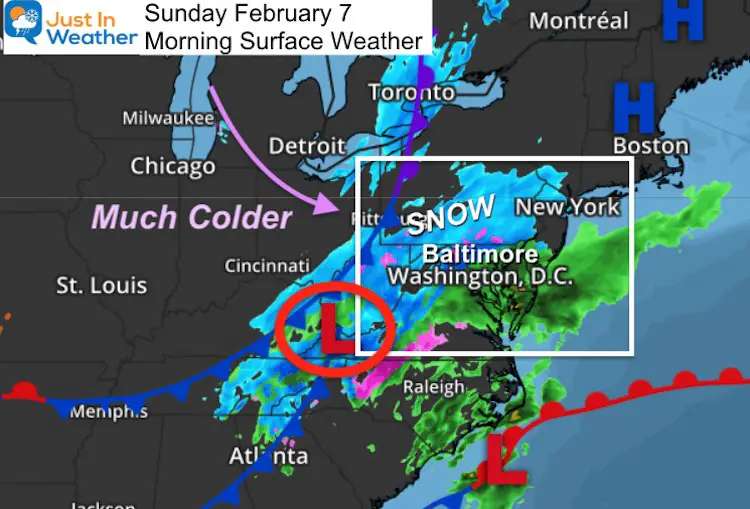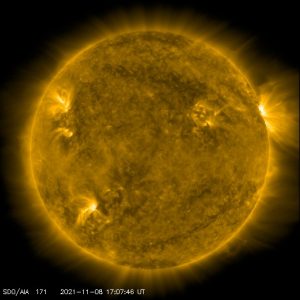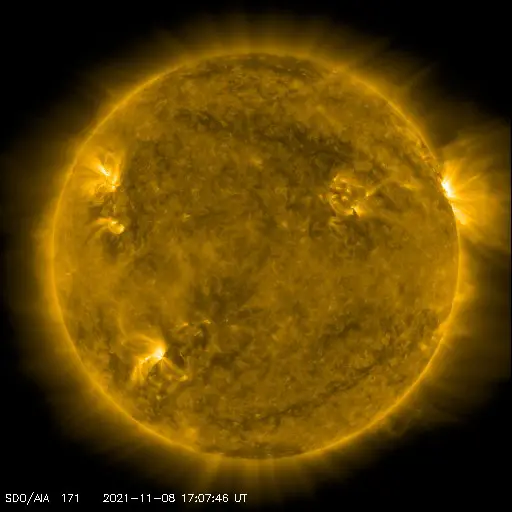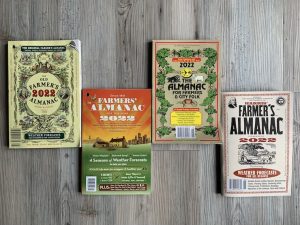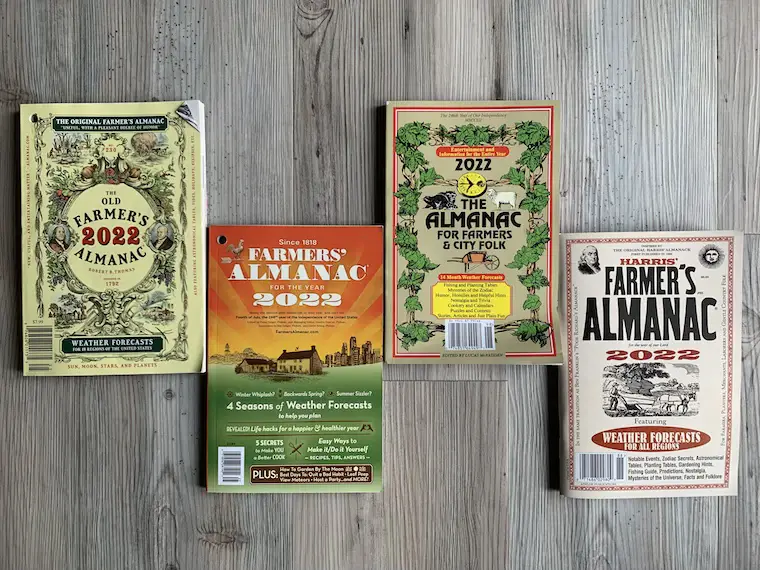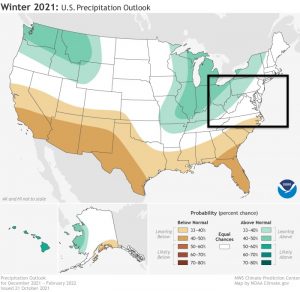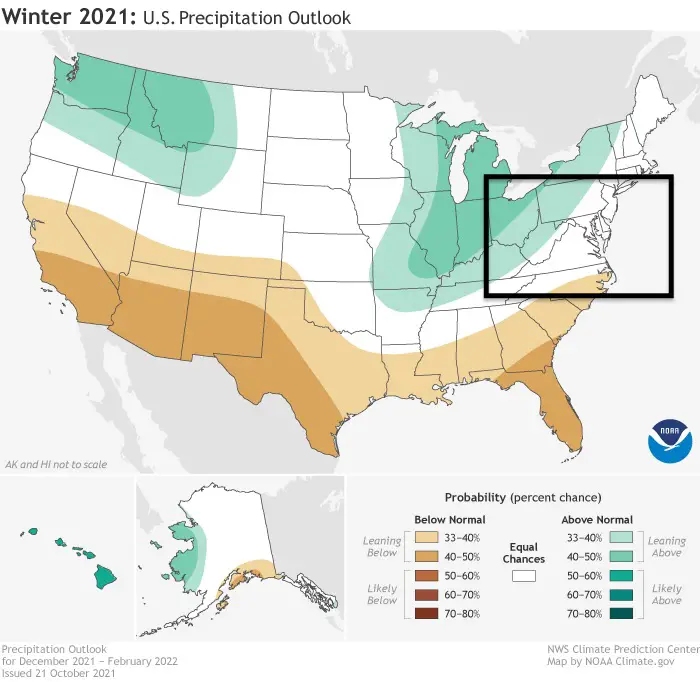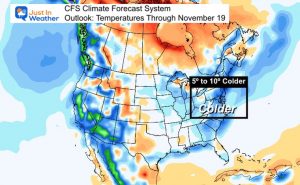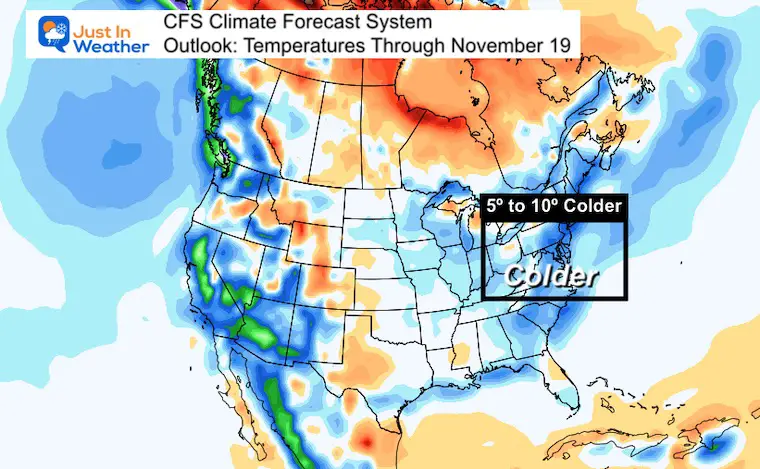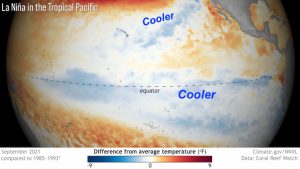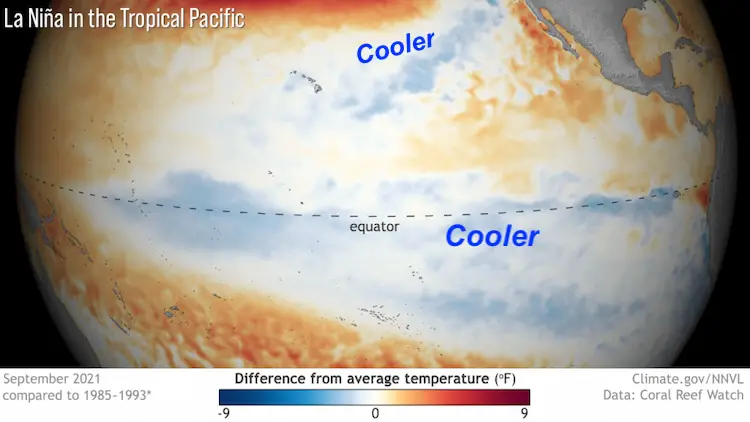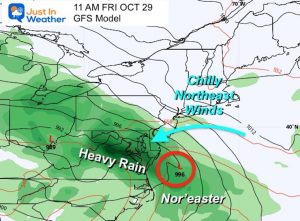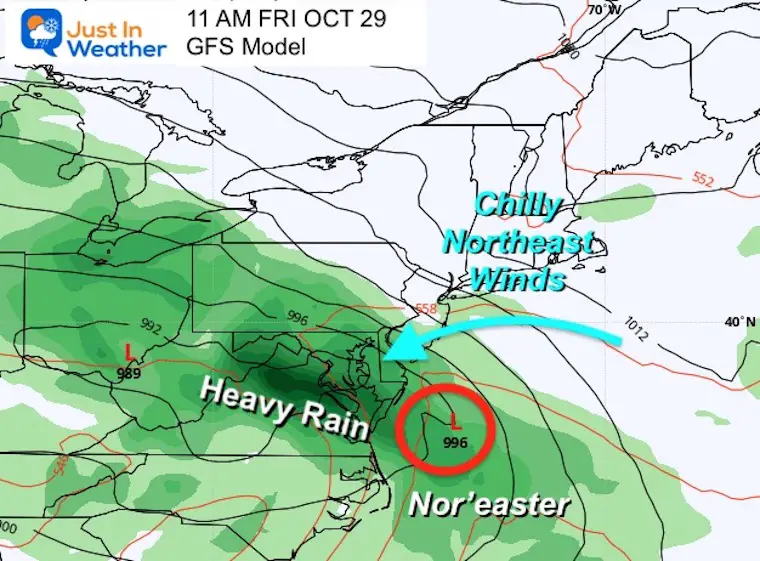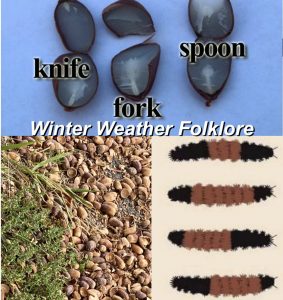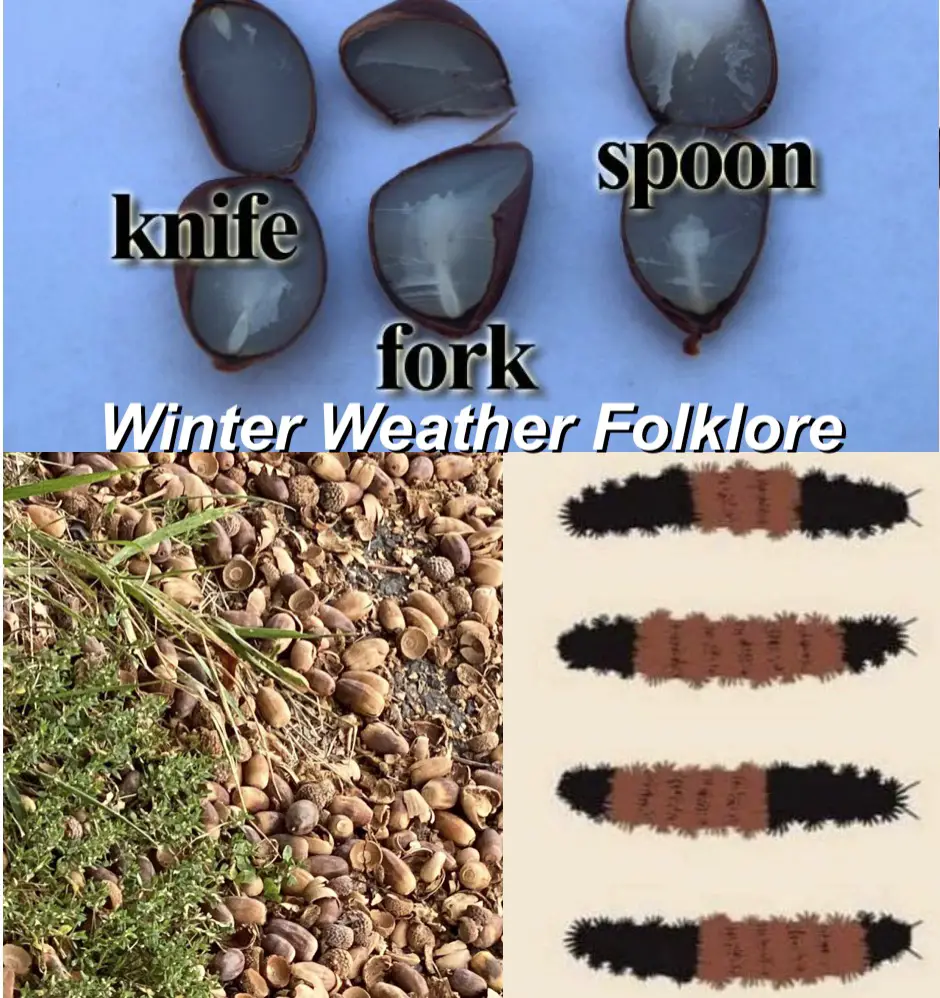 Please share your thoughts, best weather pics/video, or just keep in touch via social media