Wind Advisory This Evening Then Much Colder Tomorrow Before Snow Wednesday
Winter Weather
wind
Warnings
Justin Berk
Dec 6, 2021
4:39 pm
0
December 6 2021
When you hear about snow, but temperatures are deep into the upper 60s, it sounds hard to imagine. I get that. But we are in for an abrupt change this evening as this surge of warm air gets replaced by a fresh winter airmass. This is what will set the stage for the light snow on Wednesday.
This strong cold front is moving into the region and the boundary separates a wide range of temperatures.  Most of the region has pushed into the 60s to near 70ºF.  Not a record, but well above average.  On the other side, 40s and 30s.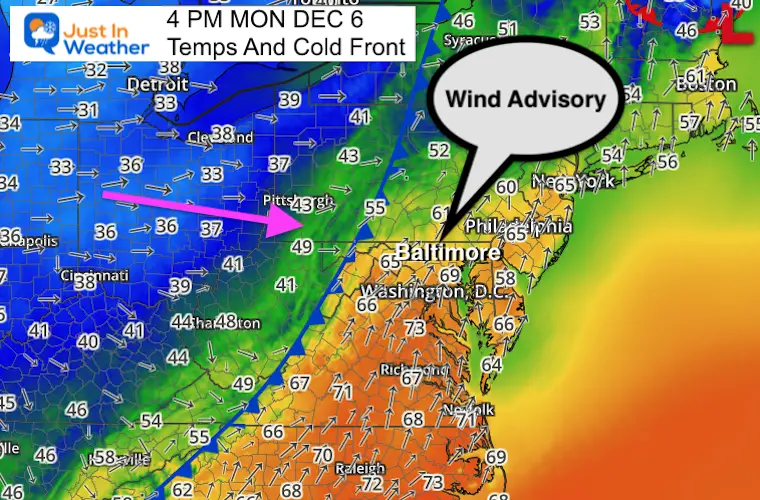 Wind Advisory
A Wind Advisory has been issued for central Maryland until Midnight. 
Gusts may reach between 45 and 50 mph this evening. 
Wind Forecast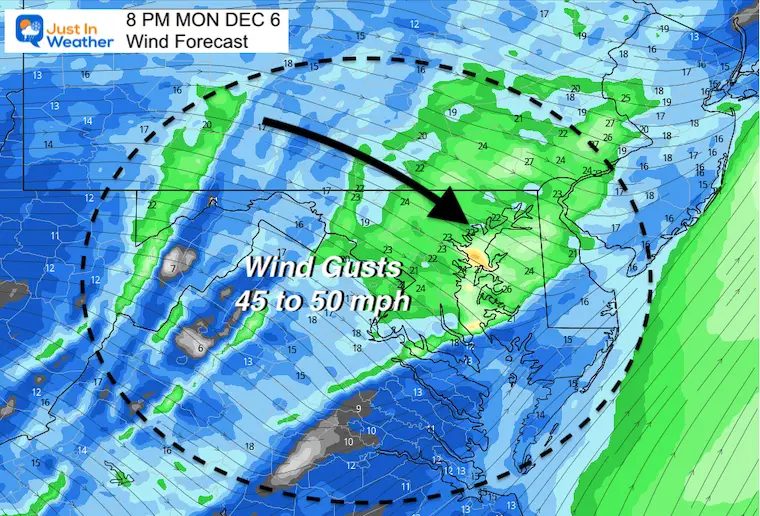 Rain Set Up
There has been a thin line of rain in the mountains breaking up as it moves east.
Some rain showers are breaking through ahead of the colder air.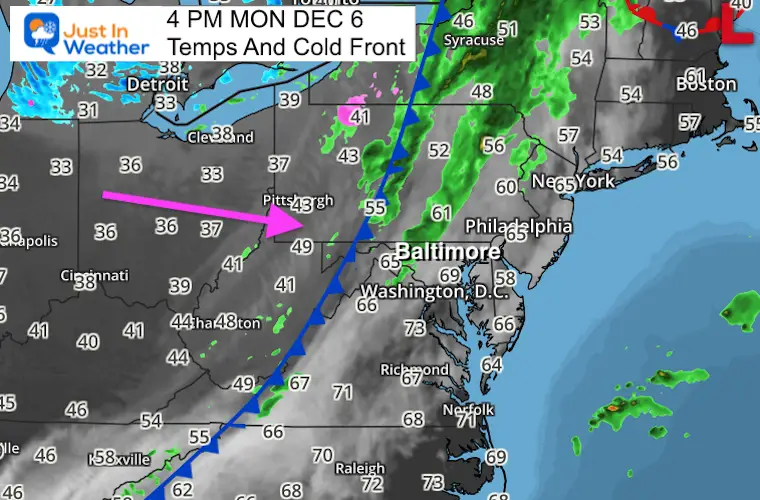 Rain Animation
The line of rain has been broken, but trying to redevelop a narrow squall band as it enter central Maryland. It may form a firm squall line as it progressive across to Delmarva tonight.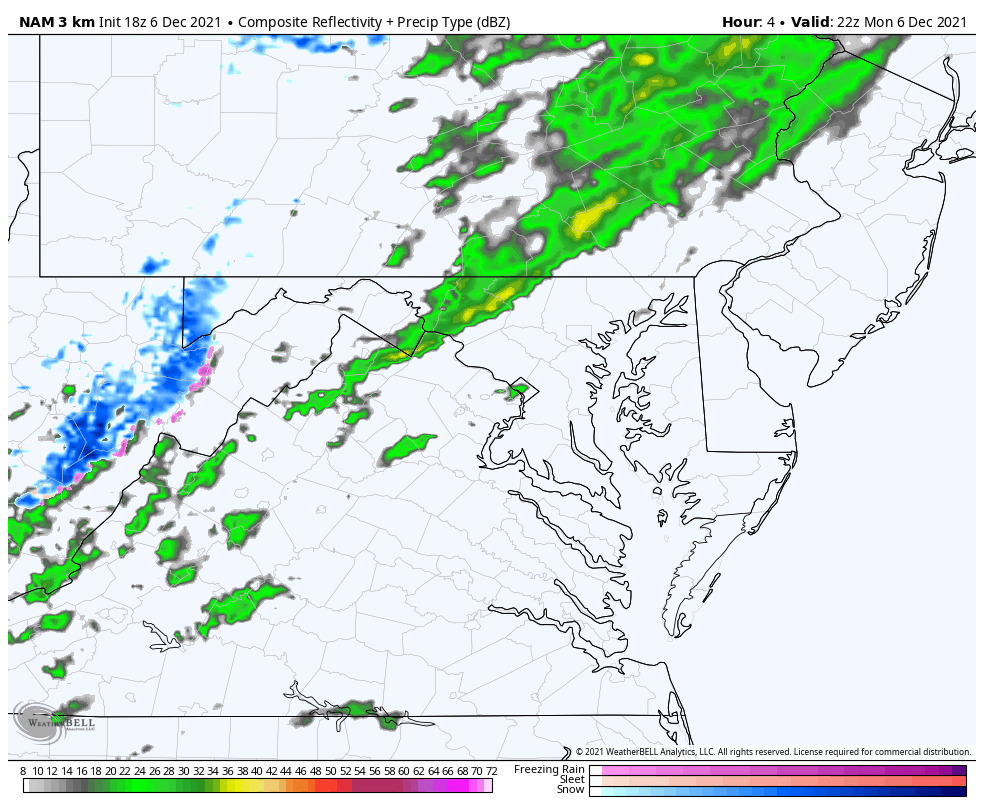 Temperature Animation
A crash on the thermometer tonight will settle freezing temps in place by 8 AM Tuesday. 
Tuesday Afternoon
Temperatures are likely to remain in the 30s all day for much of the region north of Rt. 50.
This will allow the ground to cool down quite a bit.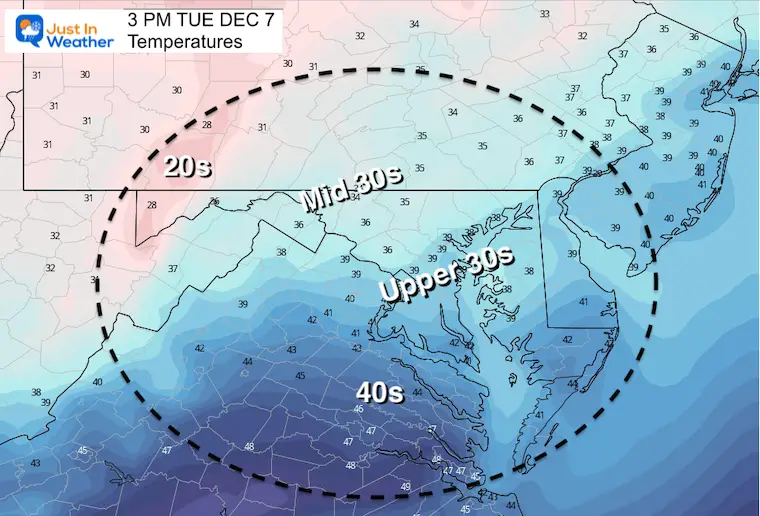 Wednesday Snow
This colder air will set the stage for the snow on Wednesday. There will be falling snow, but the impact on the ground is in question. Here is the report I posted mid day today.  The GFS Model has support from the Canadian GEM and others. The European Model is much lighter. 
I will have a new report on this later in the evening. 
Click here or the image for my report on snow and my thoughts on stickage or melting.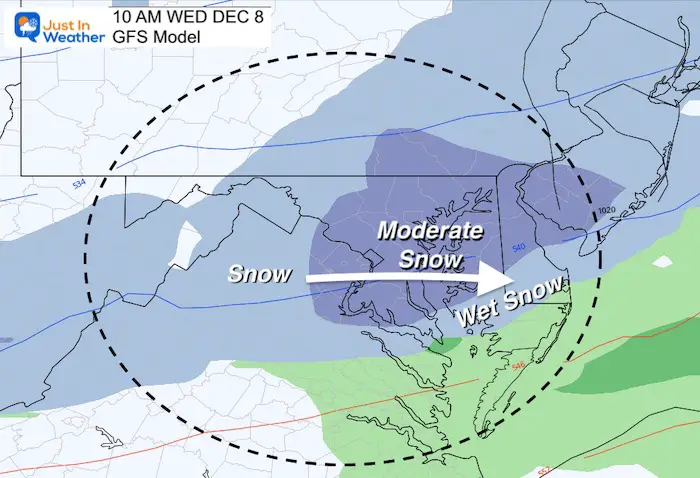 Weather posts straight to your inbox
Sign up and be the first to know!
See the NWS Snow Forecasts for MD/PA/NJ/DE/NoVA and WV
Click the image for the resource page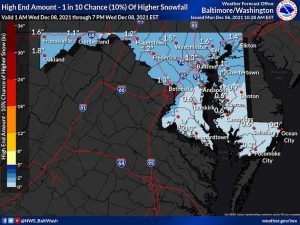 Also see:
Winter Outlook Series: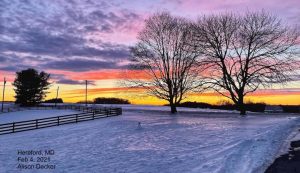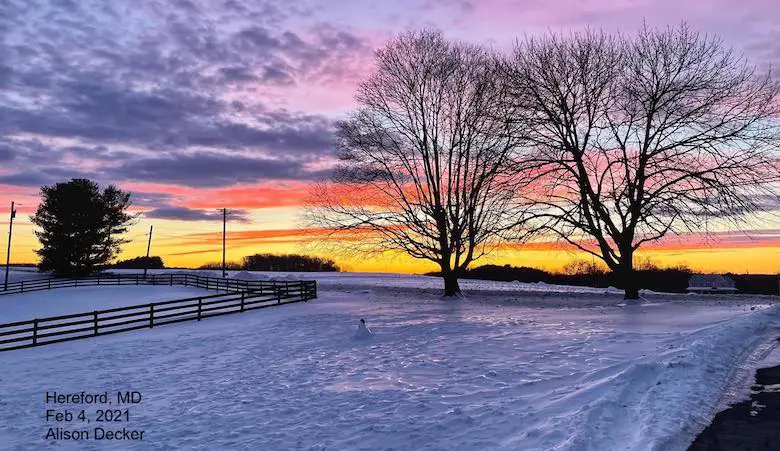 Last Winter Recap: My Old Outlook And Your Grades Of My Storm Forecasts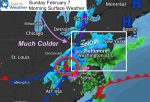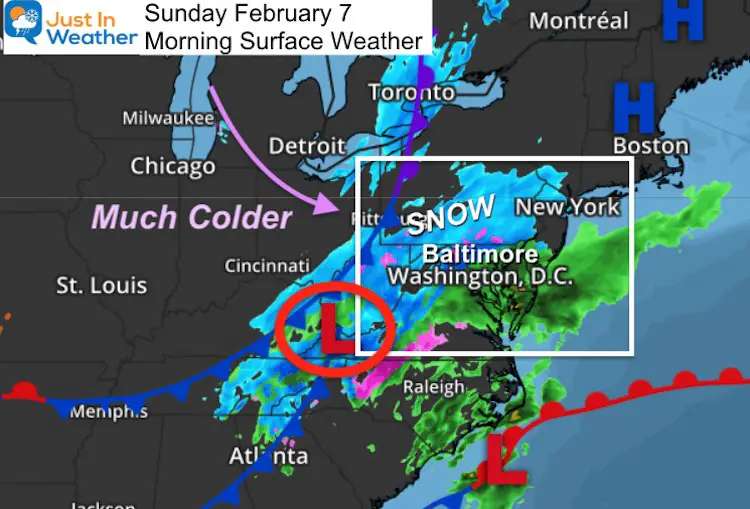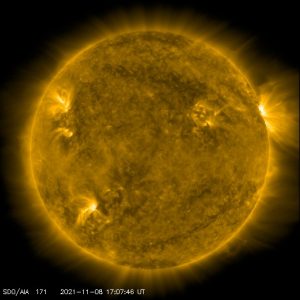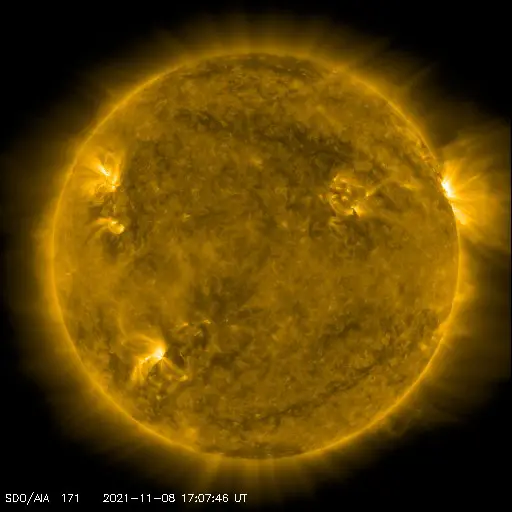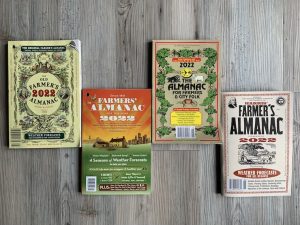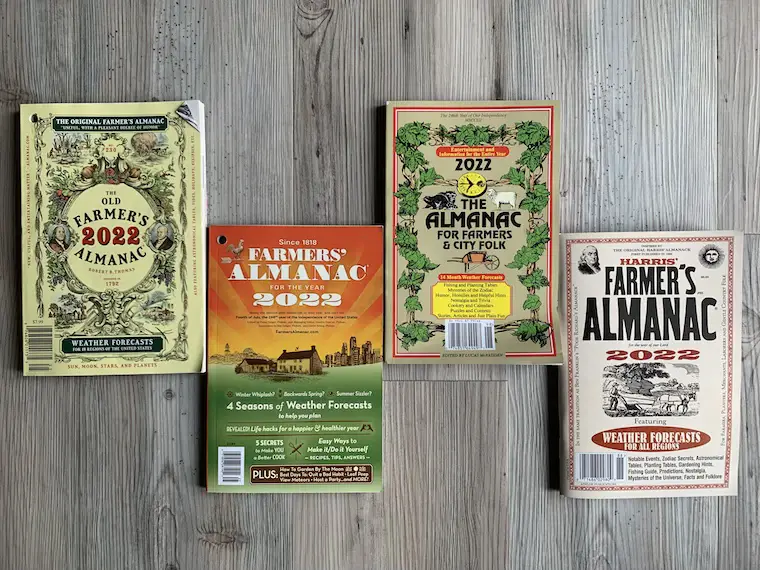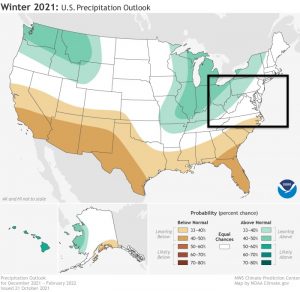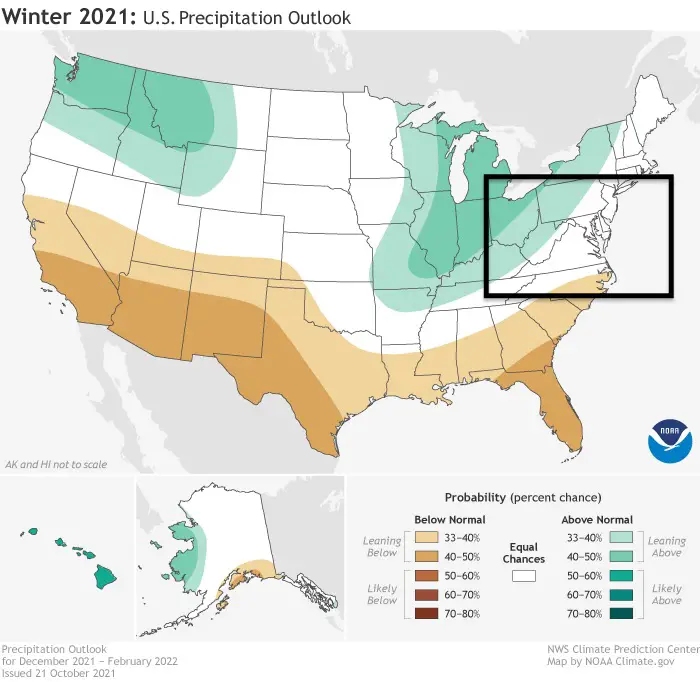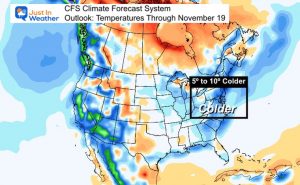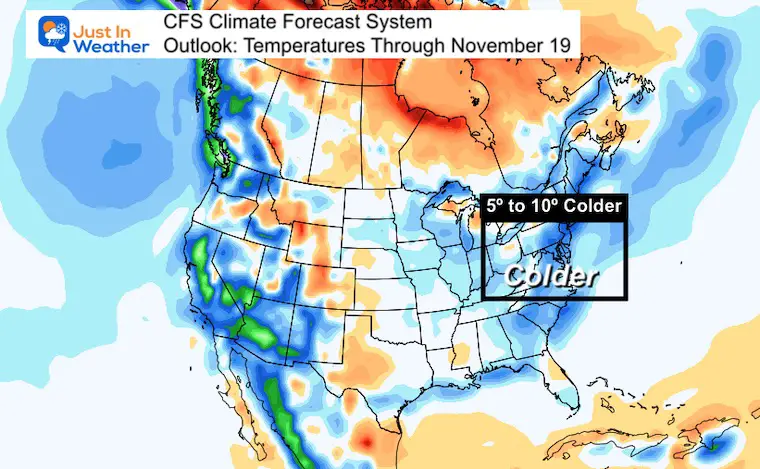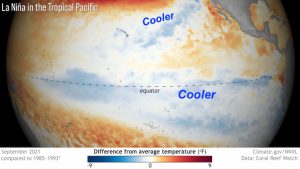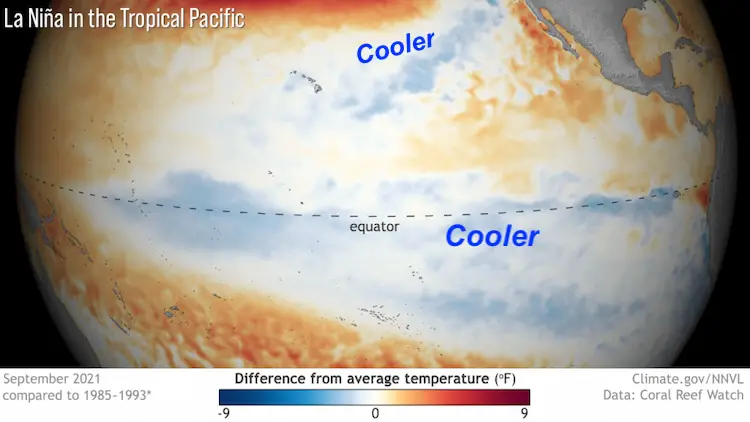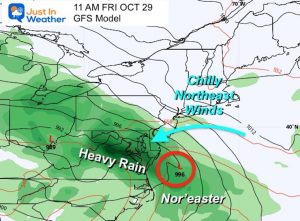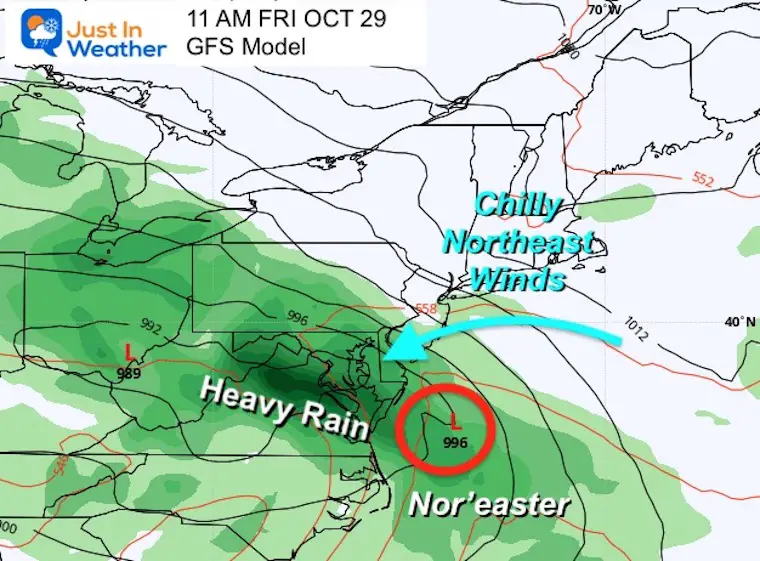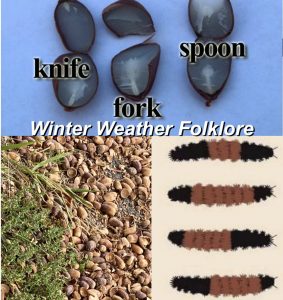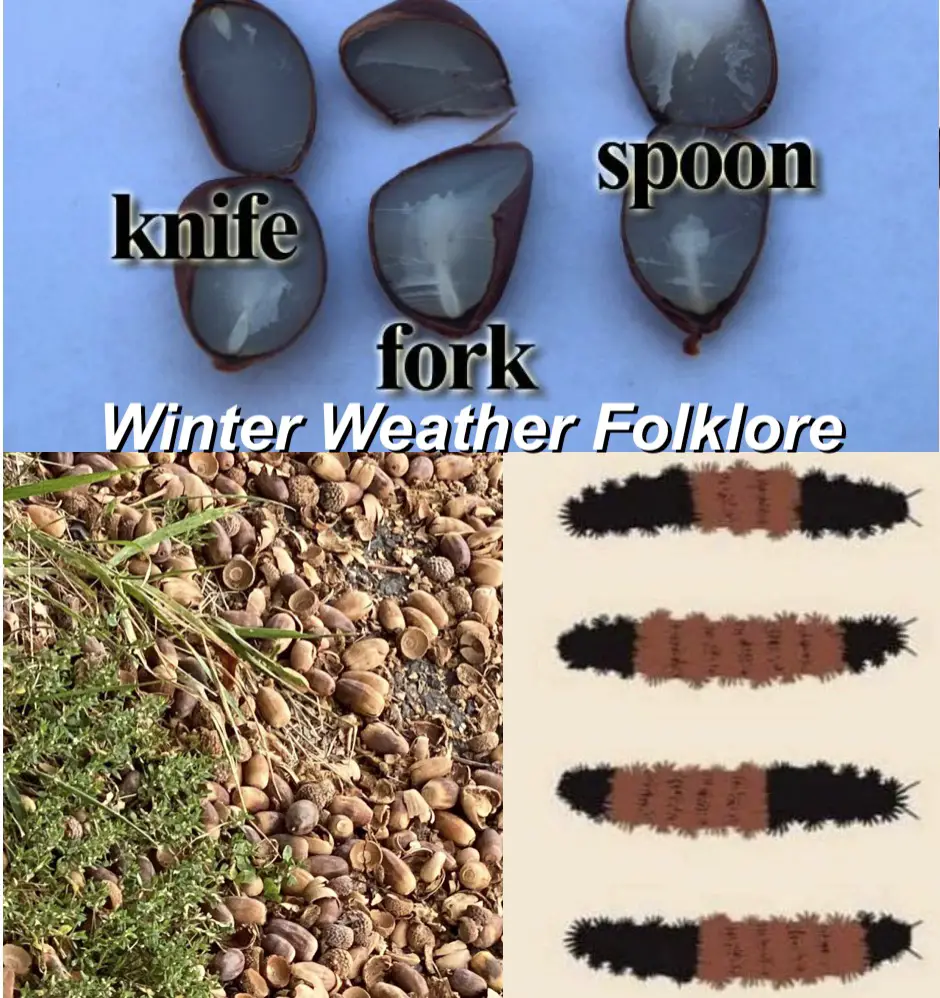 Please share your thoughts, best weather pics/video, or just keep in touch via social media