December 6 Rain Tracking Today And End Of Week Mix North
Maryland Weather
climate data
rain timeline
Forecast
Justin Berk
Dec 6, 2022
6:06 am
0
December 6 2022
Tuesday Morning Update 
It's the third day of our cycle and we know what that means: Another rainy day. This fits the pattern we've been in for weeks with rain arriving in the morning. It will break the pattern with a lack of a break, as rain is likely to continue through the day. It is not heavy and steady, but showers are likely at any time through midnight. 
Temps remain mild tomorrow. Then we get into the next event as colder air tries to move in. The model guidance is still split, but we know the next event will arrive later on Friday into Saturday. Our chance for snow or mix has a 30% chance around and north of Baltimore. If you are south of the city it is less likely. 
Headlines
Today: Rain Showers Today
Tomorrow: Mild
Friday/Saturday: Wintry Mix Possible

 

Next Week: Still Waiting For The Pattern To Flip And Hold
Morning Temperatures
A chilly and damp start to the day.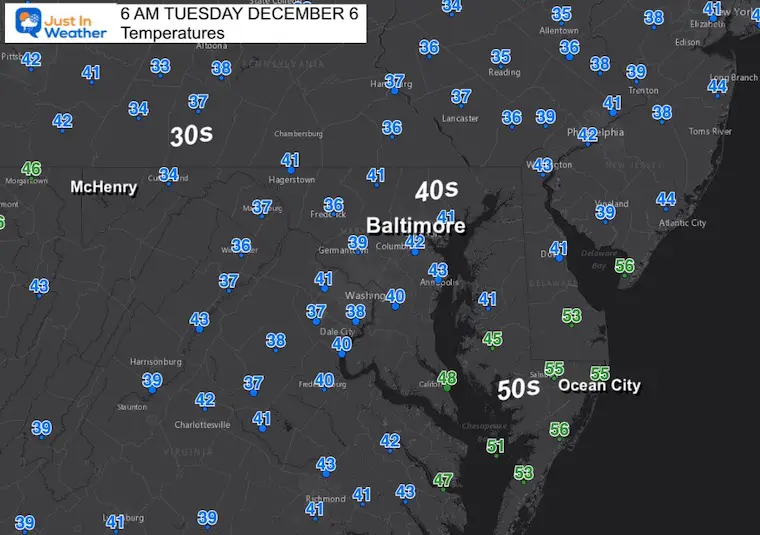 Morning Surface Weather
Developing Low Pressure will continue to organize and expand the rain through our region all day. Given the location of the Low in Tennessee, the chance for showers will continue through midnight.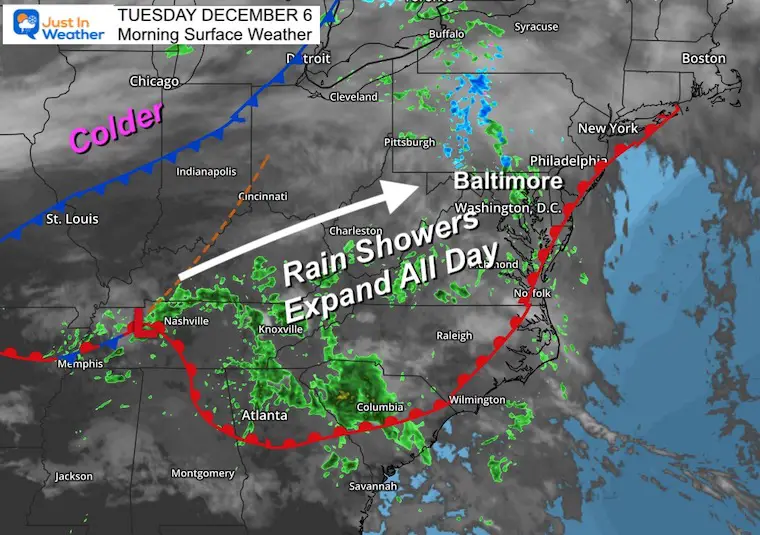 Live Radar Widget
Control the view: Pinch to zoom or pan.
Radar Simulation
7 AM to Midnight: NAM 3 Km
It will not be a heavy rain, but it will be on and off all day.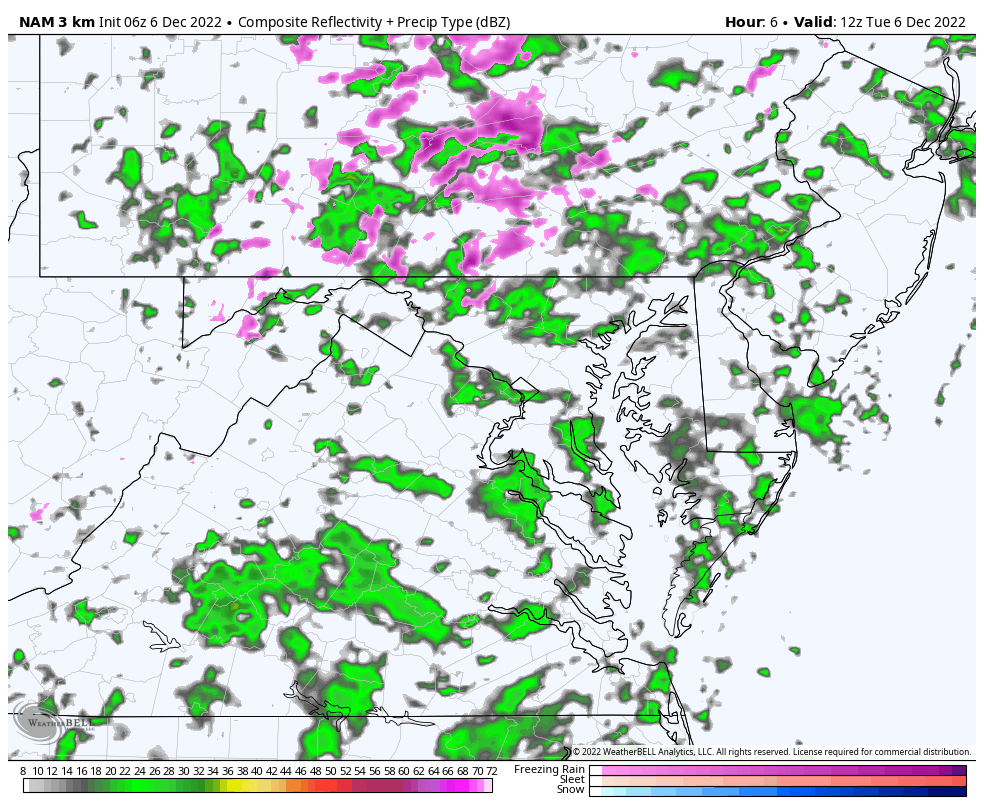 Afternoon Temperatures
Remaining cool with the rain.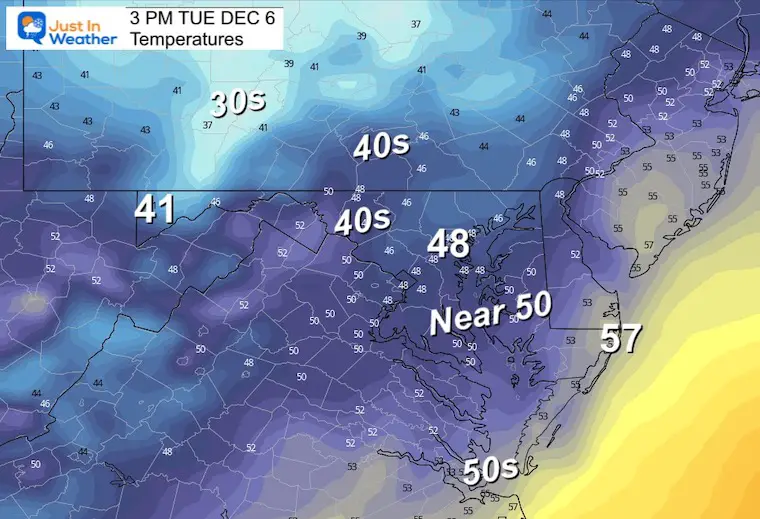 Subscribe To Email Updates
Weather posts straight to your inbox
Sign up and be the first to know!
CLIMATE DATA
TODAY December 6
Normal Low in Baltimore:  32ºF
Record 13ºF in 2002
SNOW: 5.9 inches in 1910
Normal High in Baltimore: 50ºF
Record 78ºF 1998
NEW REPORTS
Comparing The Snow In Decembers With Similar Patterns
Comparing December Cold Pattern Forecast To Snow In Similar Analog Years
Wednesday Weather:
Temperatures
Morning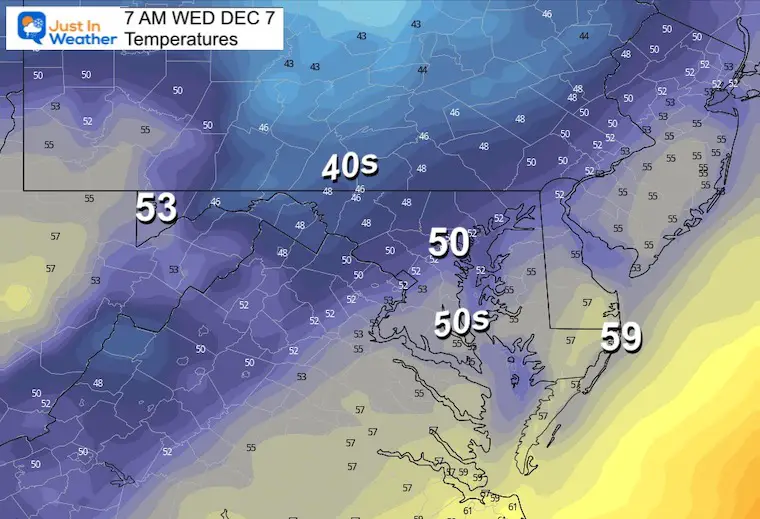 Afternoon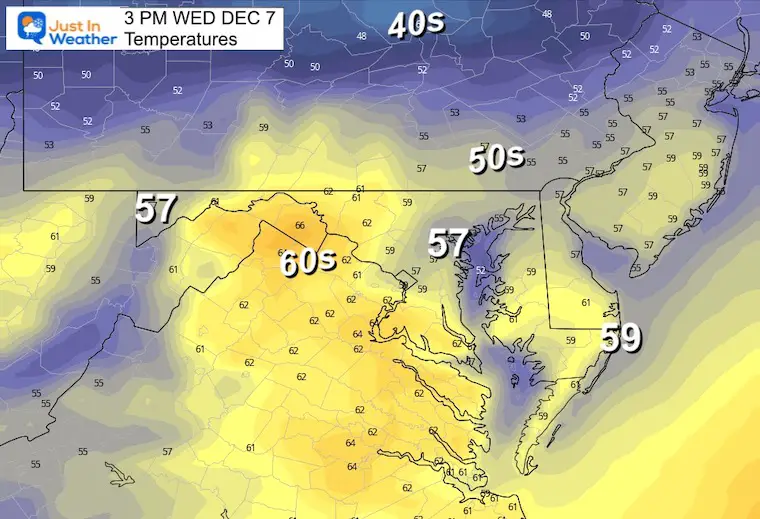 Looking Ahead
ECMWF Model: Friday To Saturday Evening
This model continues to show a band of snow mixing in overnight into Saturday. This does NOT promise stickage, and accounts for roughly a 30% chance of snow falling (compared to other models)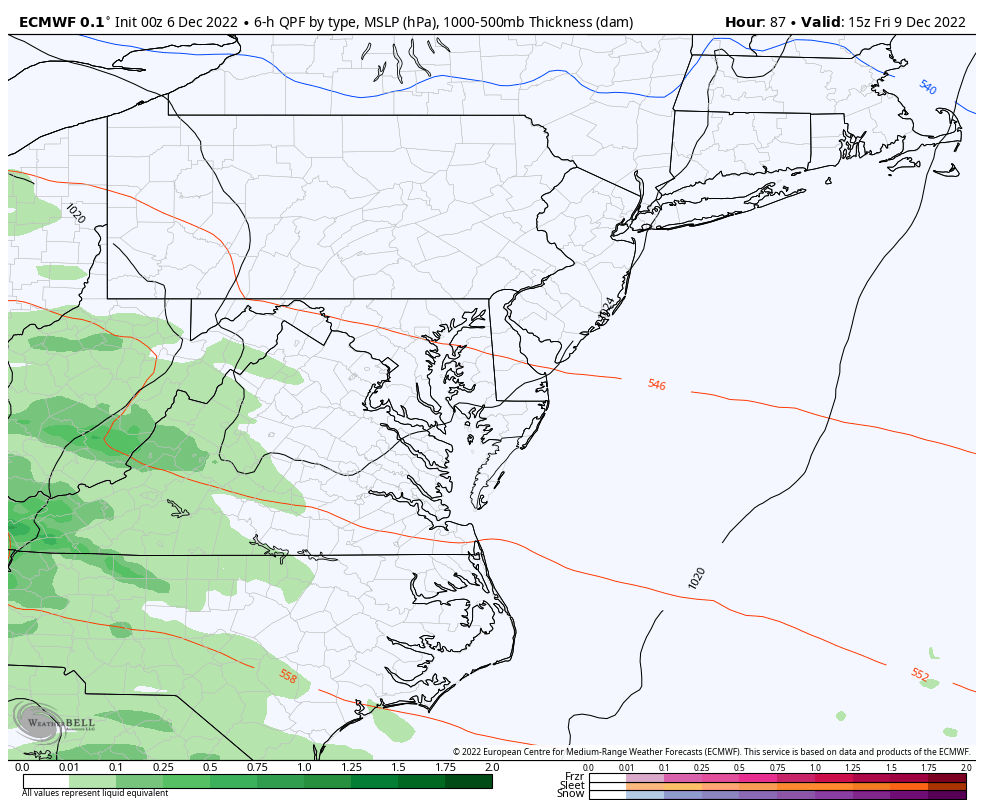 If your weather app is NOT showing this, it is because the American GFS Model keeps us with just rain.

Jet Stream: Saturday Dec 10 to Thu Dec 15
The Canadian GEM has taken the lead with the cold push breaking and flipping the script next week to lock in the colder air for the Eastern US.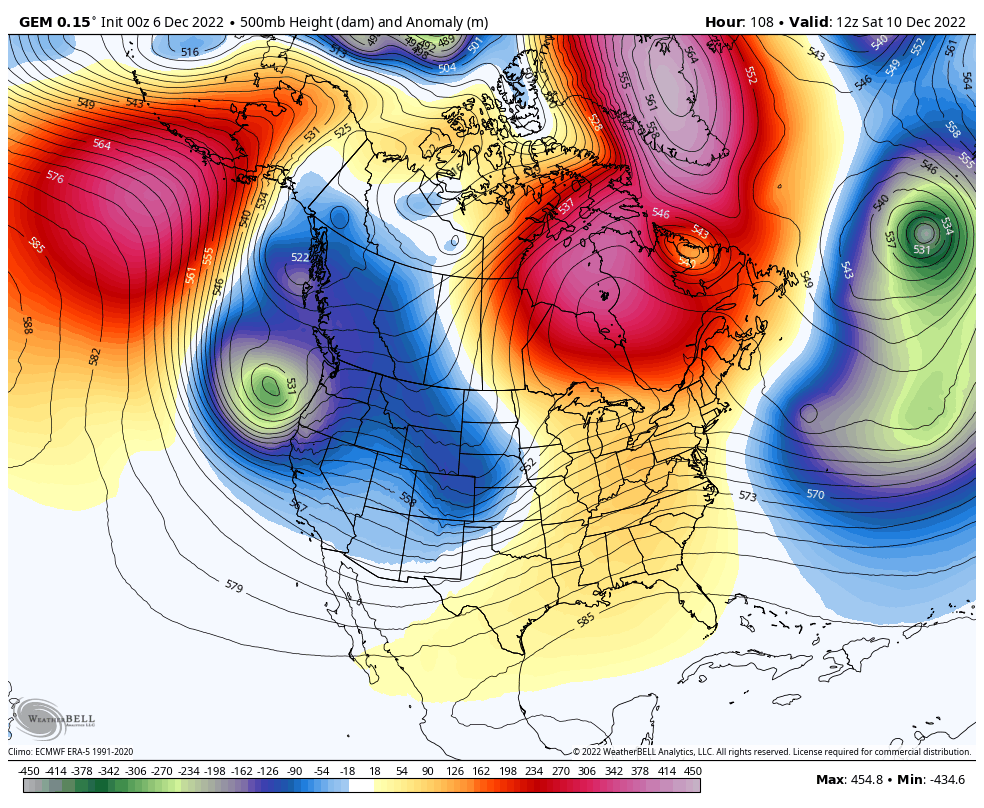 7 Day Forecast
Mild for a few days, then colder with that rain or mix Friday night into Saturday. Next week we will continue to watch the pattern switch.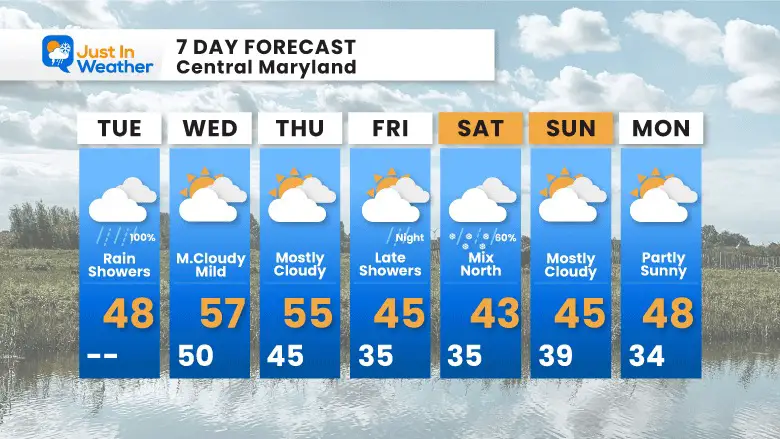 My Winter Outlook: Not A Typical La Niña!
I see many factors to support colder influence with multiple systems. Early and later in winter. Check it out.
Winter Outlook 2023 For Snow Not Typical La Niña Plus Polar Vortex Disruption
Also See The Winter Outlook Series:
Atmospheric Memory Suggests Active Winter Storm Pattern Outlook
Winter Outlook 2023 From NOAA Very Different Than Farmers Almanacs
Farmer's Almanac Comparison
Winter Outlook 2023 Early Look At Snow From Two Farmers Almanacs
Triple Dip La Niña Winter
CONNECTION TO WINTER?
If you want a snowy winter, this is what you might want to look for in the rest of the tropical season. (You might be seeing a lot of commercial snow removal people out this Winter).
Record August For No Named Tropical Storms: Closer Look At Snow Following
Wooly Bear Caterpillars
Persimmon Seeds
Click to see Top 20 and MORE
Winter Weather Folklore Top 20 And More Outlook Signals From Nature For Cold And Snow
Faith in the Flakes Gear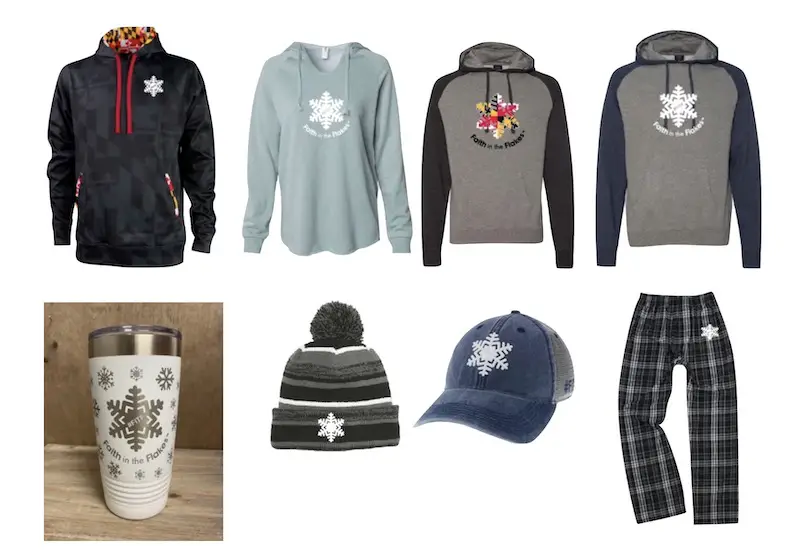 SNOWSTIX – Available Now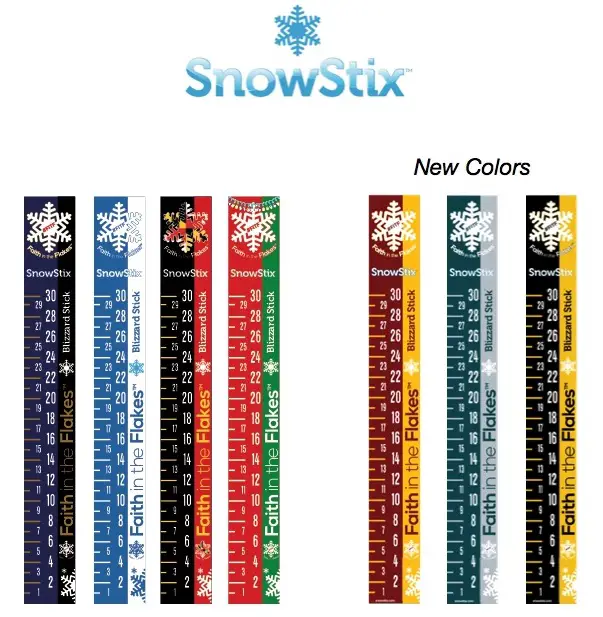 Normals And Records: Maryland and Baltimore Climate History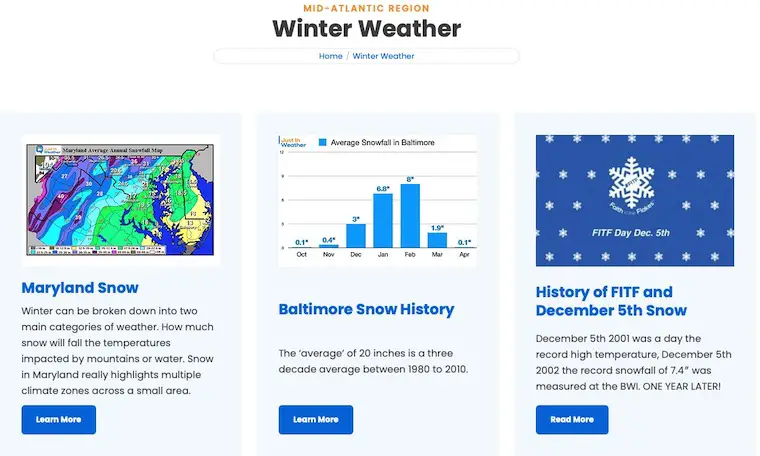 STEM Assemblies/In School Fields Trips Are Back
Click to see more and 'Book' a visit to your school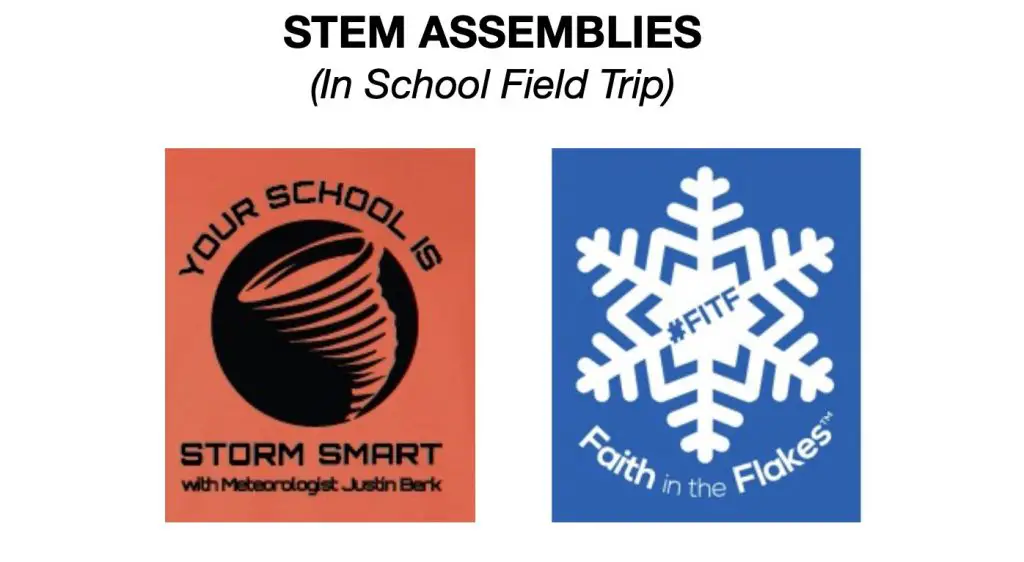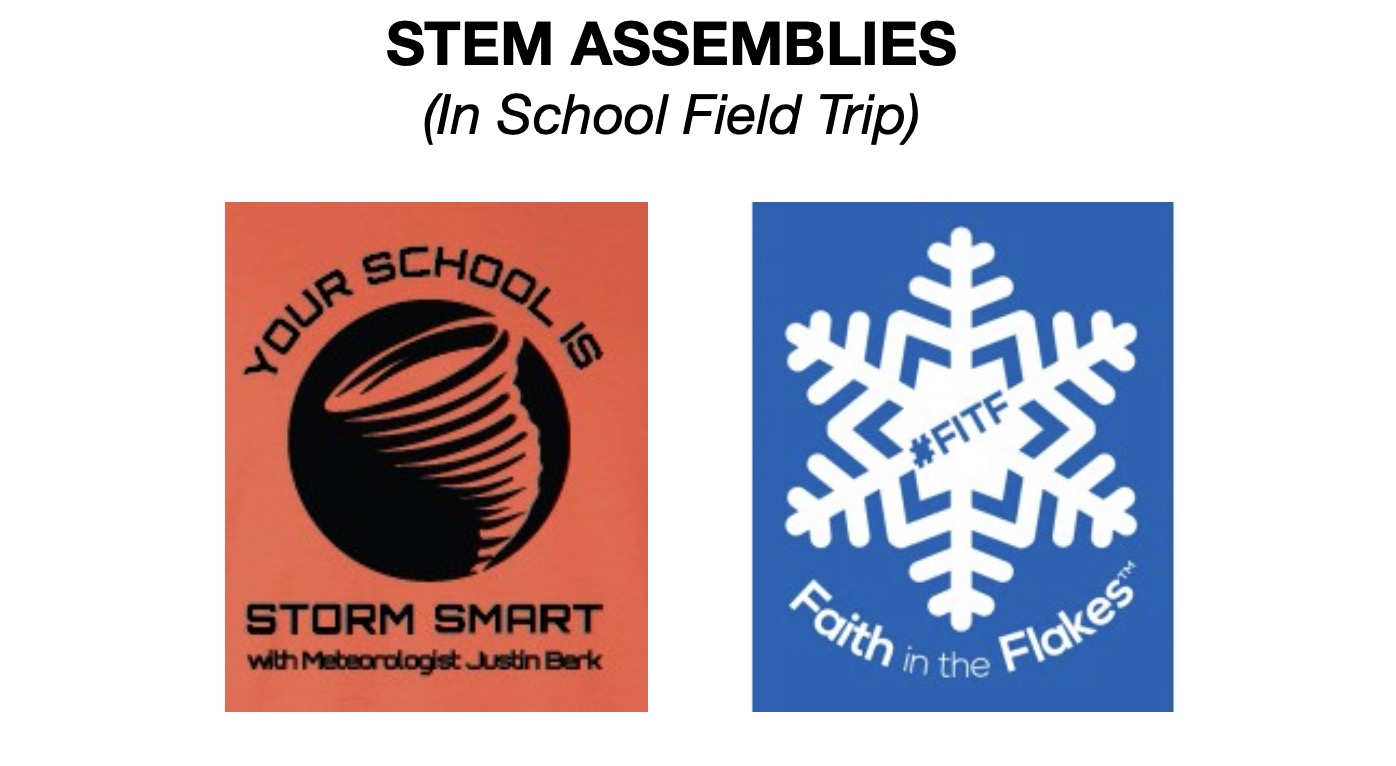 Please share your thoughts, best weather pics/videos, or just keep in touch via social media