Northern Lights: 6 Sweet Photos Of Auroras Seen Overnight August 18
aurora northern lights
Photos
Justin Berk
Aug 18, 2022
6:26 am
0
Thursday August 18 2022
The latest geomagnetic storm that promoted NOAA to issue a Watch for a G3 storm passed overnight. The forecast planetary index was for Kp to reach 7, but it looks like we peaked at 6. This means the viewing was limited mostly to northern latitudes in Canada. 
Planetary K-Index Estimated Measurement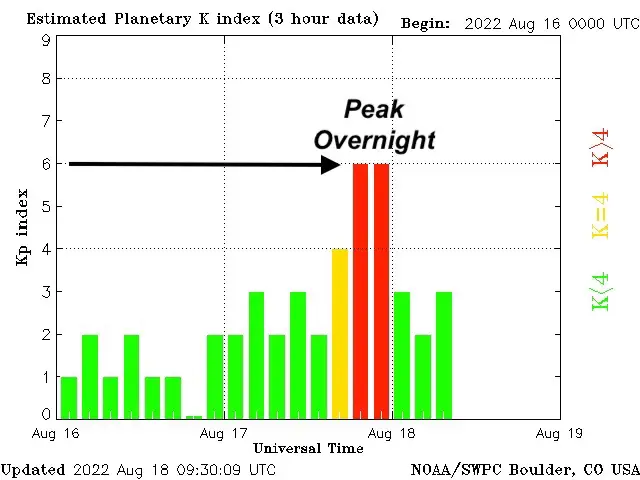 So in honor of that number, I have gathered 6 photos that have been shared in an aurora chasing group I belong to.   These are in no particular order.
Photos: Mostly in and around Albert, Canada
Buffalo Lake
Wayne Sornberger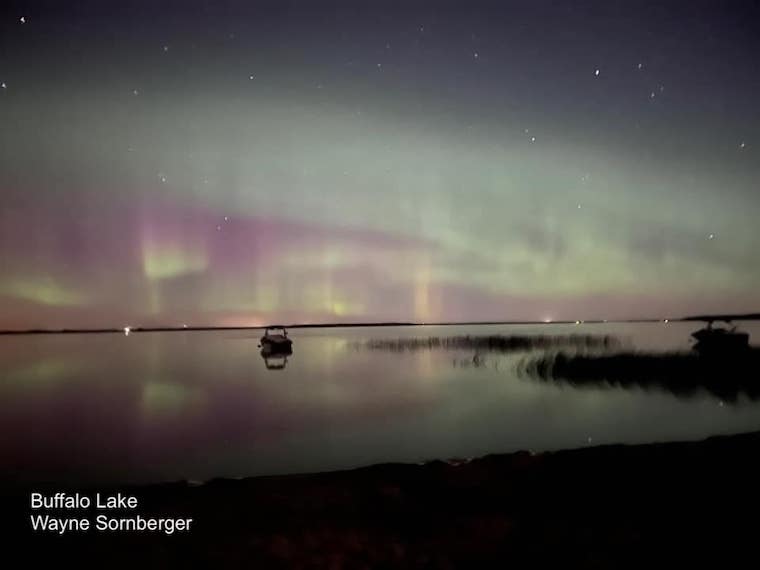 Cochrane
Kim Tuff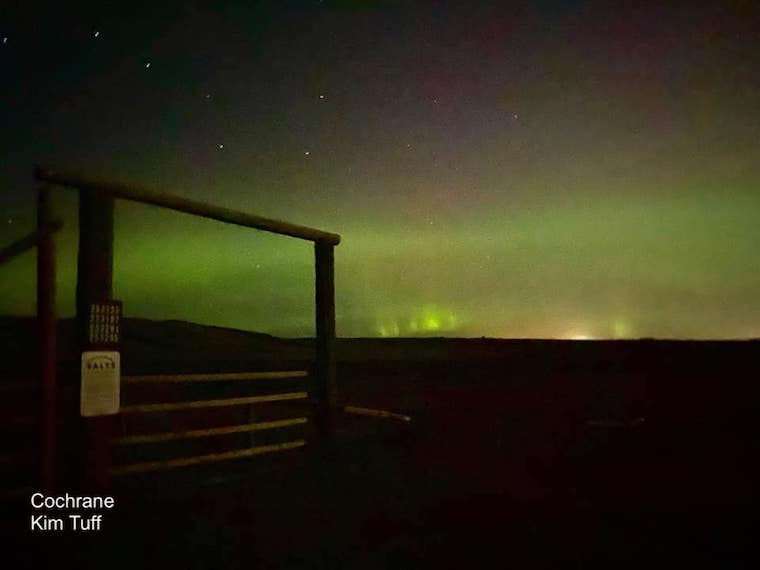 Wabamun Lake
Mike Scott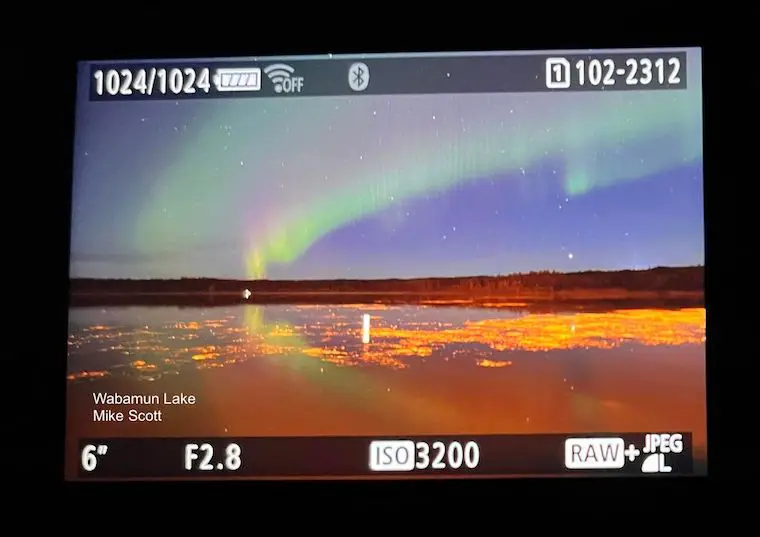 North of Edmunton
Cora- Corpuz Delaza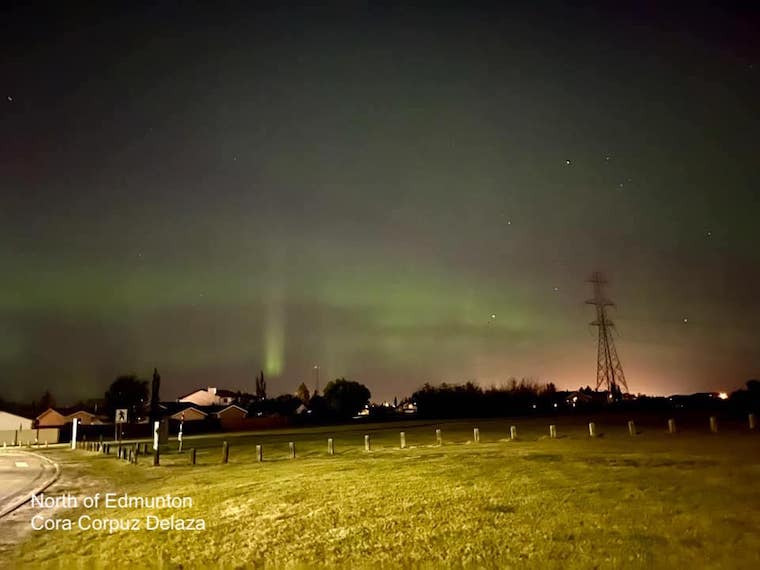 Alberta Beach
Rebecca Nina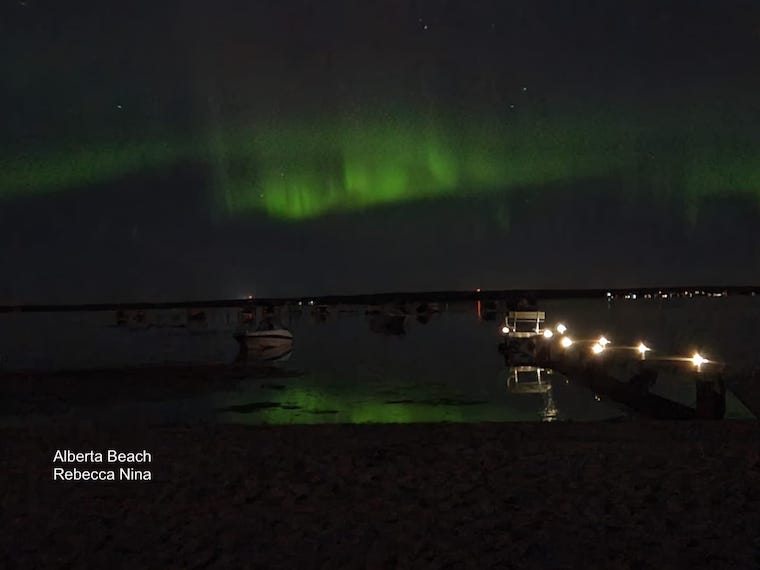 High Prairie
Jenn James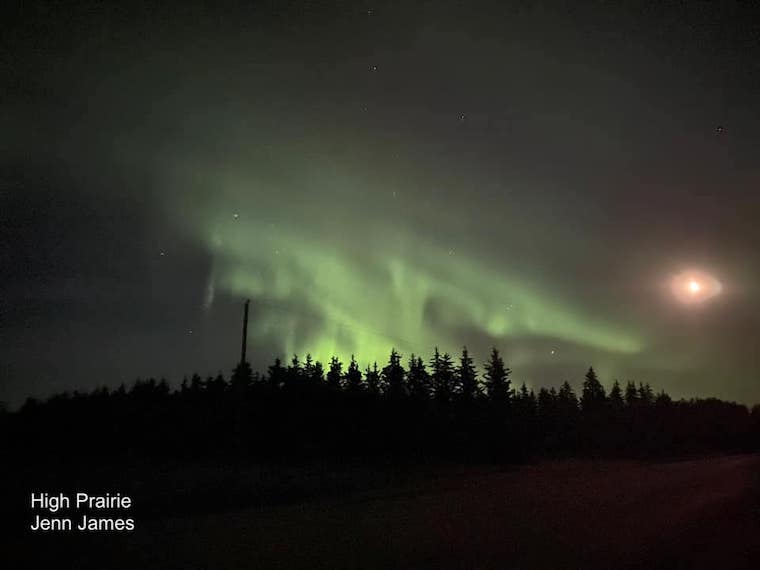 Looking Ahead
The Geophysical Institute in the University of Alaska has 27 day forecast product. I do not know the accuracy of this product, but wanted to share it anyway for posterity. 
They predict a minor event on August 27, then the next strong storm between September 3 and 5.  We shall see (or maybe not and just get photos from far away again).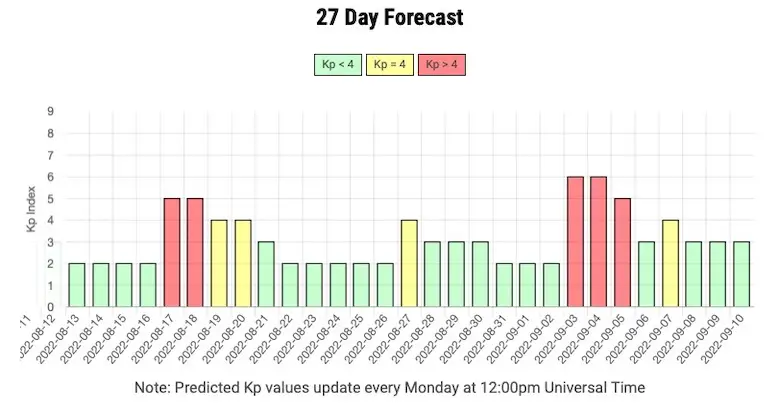 From NOAA
Geomagnetic storm watches are in effect for 17-19 August, 2022 due to likely CH HSS and CME influences. A recurrent coronal hole (CH) high speed stream (HSS) is anticipated to connect with Earth first, on 17 Aug. The resultant elevated and disturbed solar wind field is thought to be enough for potential G1 (Minor) geomagnetic storm conditions on 17 Aug.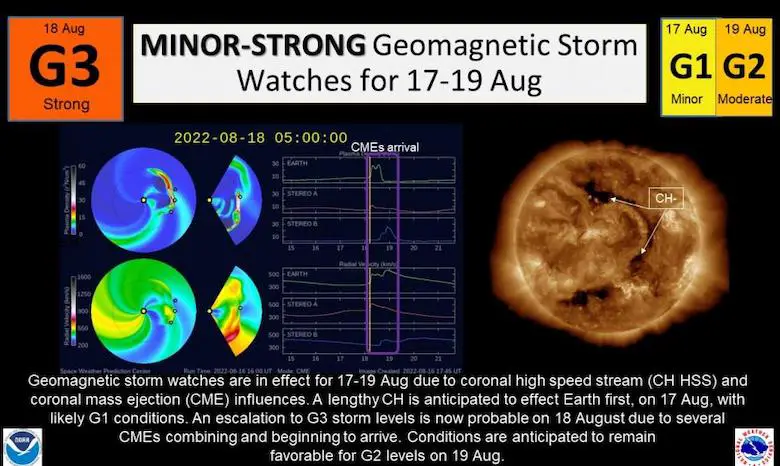 Geomagnetic responses are likely to escalate to G3 (Strong) conditions on 18 Aug due to the arrival at or near Earth of multiple coronal mass ejections (CMEs) that have departed the Sun since 14 Aug. Despite the numerous CMEs, most are expected to have little to no impact at Earth, however, at least four have potential Earth-directed components.
The most recent flare-associated CME took place from small, but complex, Region 3078 at 3:58 am EDT (0758 UTC) on 16 Aug; while the first CME in this chain of activity took place on 14 Aug.
Forecast confidence is low to moderate regarding Earth impact of these CMEs, as most of the ejecta is expected to pass either ahead or south of Earth's orbit. However, model runs indicate combined arrival of some of these CMEs at or in the vicinity of Earth beginning 18 Aug – therefore, the G3 (Strong) storm watch is in effect for that day. Any CME influences are likely to continue on 19 Aug and a G2 (Moderate) storm watch is posted accordingly.
Weather posts straight to your inbox
Sign up and be the first to know!
Related Posts


Cancer Can Succit- THE SHIRT
By Popular Demand and Supporting Just In Power Kids
This is the shirt that Power Kid James and his family has embraced… They even surprised us with this sign during our Kids Trek Too event.
It is now available!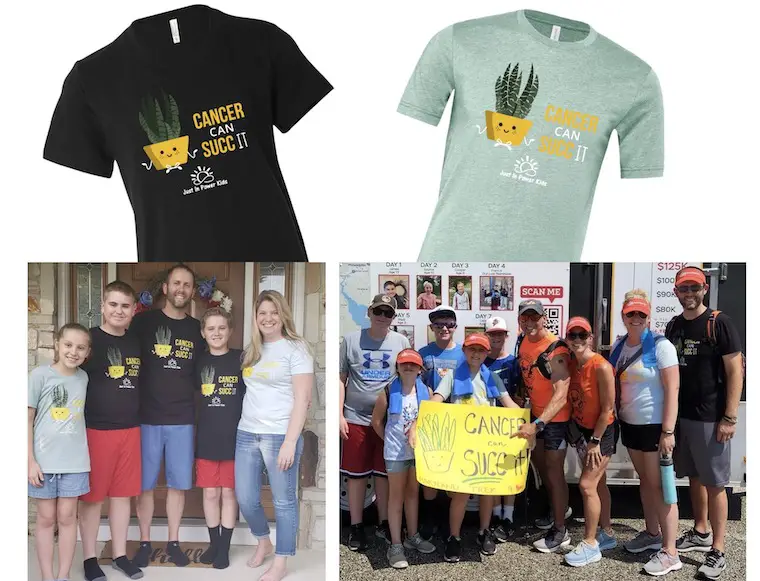 Hurricane Season Forecast: June 1 Through November 30
NOAA 2022 Hurricane Forecast- Above Normal Again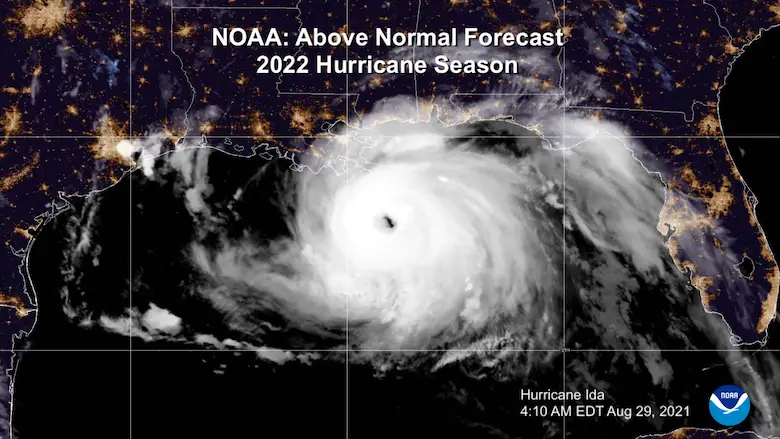 Forecast From Colorado State University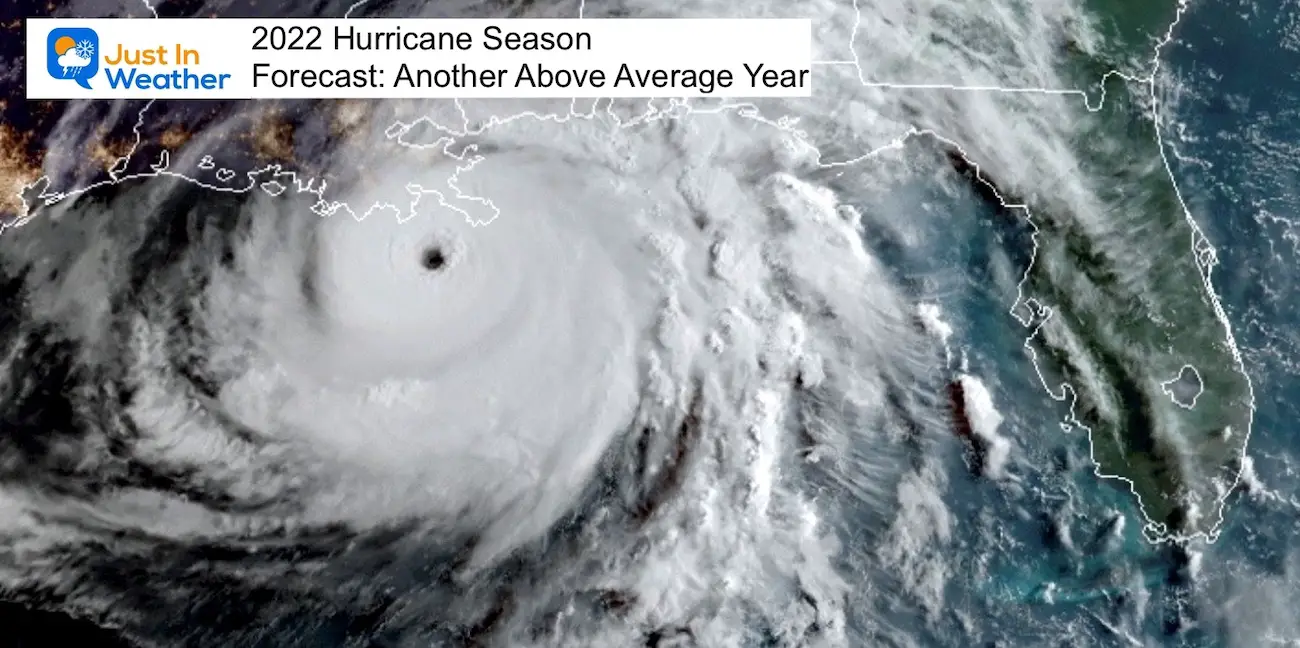 Related Posts
NOAA Study: Reducing Air Pollution INCREASED Tropical Storms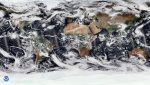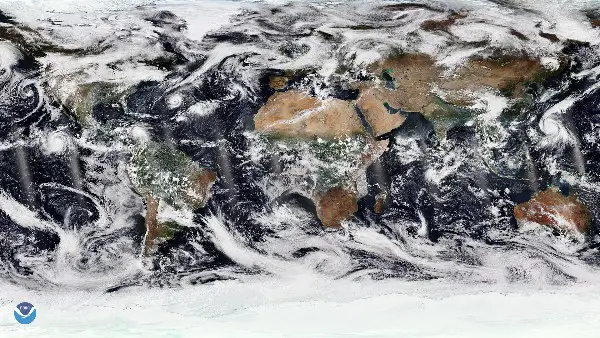 Atlantic Tropical History: Maps of Origin Regions Every 10 Days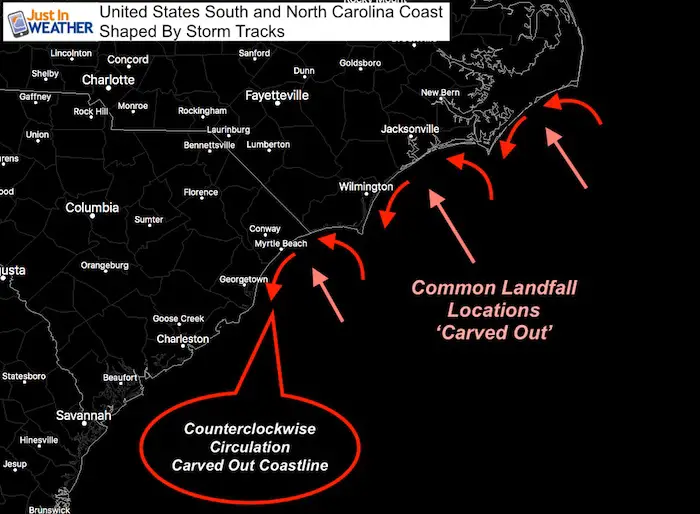 Recent Storm Reports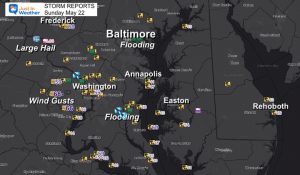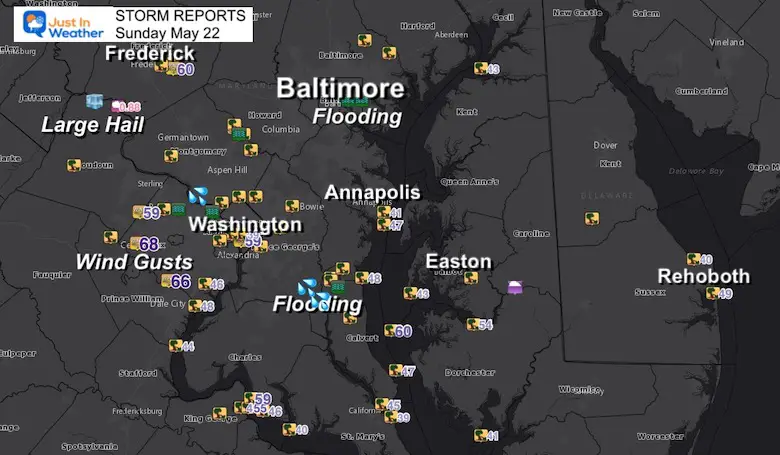 May 16 Large Hail Videos And Storm Tracking Map
Please share your thoughts, best weather pics/videos, or just keep in touch via social media
Connect With A Health Coach
From My Maryland Trek Team
Click the image or here for more info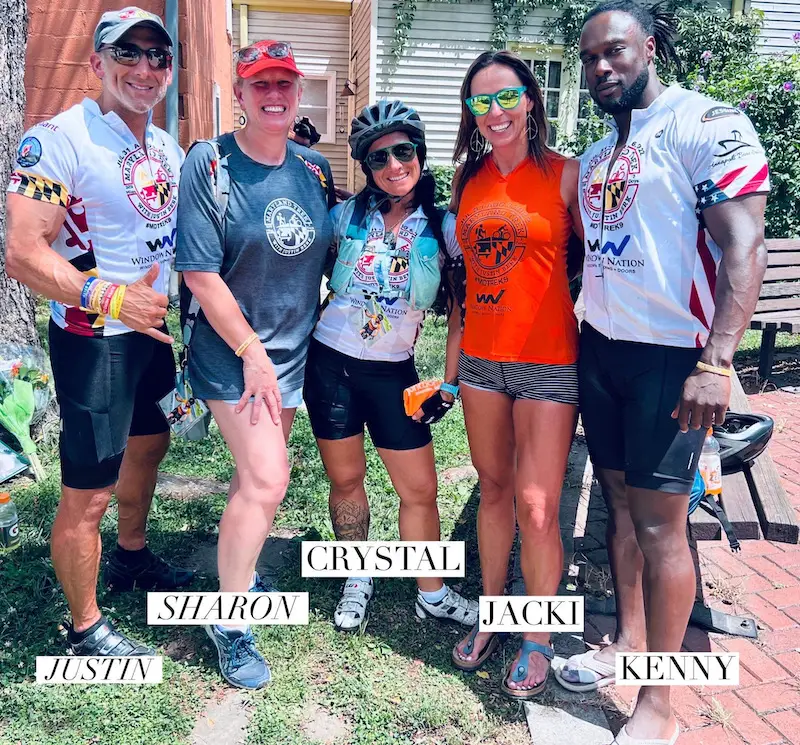 *Disclaimer due to frequent questions:
I am aware there are some spelling and grammar typos. I have made a few public statements over the years, but if you are new here you may have missed it:
I have dyslexia, and found out at my second year at Cornell.  It didn't stop me from getting my meteorology degree, and being first to get the AMS CBM in the Baltimore/Washington region. 
I do miss mistakes in my own proofreading. The autocorrect spell check on my computer sometimes does an injustice to make it worse. 
All of the maps and information are accurate. The 'wordy' stuff can get sticky. 
There is no editor that can check my work when I need it and have it ready to send out in a newsworthy timeline. 
I accept this and perhaps proves what you read is really from me…
It's part of my charm.