Northern Lights On Display In New England With Aurora Event
aurora northern lights
space
Photos
Justin Berk
Nov 4, 2021
12:03 pm
0
Thursday November 4 2021
The sun is waking up from its slumber. Last week a solar storm was being tracked for a Halloween aurora event. That underachieved, but was followed by TWO solar storms early this week. The result was a great display of the Northern Lights across the Northern US including New England. 
My first view of this came from my friend Jacob Wycoff, WBZ Meteorologist in Boston. See more below.
The #NorthernLights were visible in northern Mass last night! This amazing photo is from Cape Ann.

📸: JayGravePhoto pic.twitter.com/P1bzew6EV4

— Jacob Wycoff (@4cast4you) November 4, 2021
Even Better: Timelapse Video
Best of this session shown below
Credit to Rob Wright and Tamitha Skov for the best capture of the Northern Lights.
Timelapse video of this morning's #aurora display from Rollinsford, NH. This is mesmerizing.
3:38 AM to 4:31 AM EDT. @TweetAurora @TamithaSkov @MattNBCBoston @ericfisher pic.twitter.com/5813sx0XIL

— Rob Wright Images (@RobWrightImages) November 4, 2021
Solar Storm Measuring
This was a moderate G Event!

Cannibal CME
On November 1st and 2nd, two successive solar storms erupted two Coronal Mass Ejections (CME). The second event was larger and faster, which overtook the first one. The result actually sped up the timing when it reached Earth. That happened to be overnight last night. 
Solar Wind Storm
Under normal conditions, the solar wind is about 1 million mph. With the sun averaging 93 million miles away from Earth, that usually translates to a typical arrival time up 4 days after an eruption. 
The recent storm increased the solar wind to 1,825,340 mph.
That's some pretty fast wind!

Planetary K index
This reached the needed K index of 7 threshold to have a chance to be visible south of the Canadian Boarder. Sometimes we can view it in  The Mid Atlantic, but would need an even stronger event for better odds here.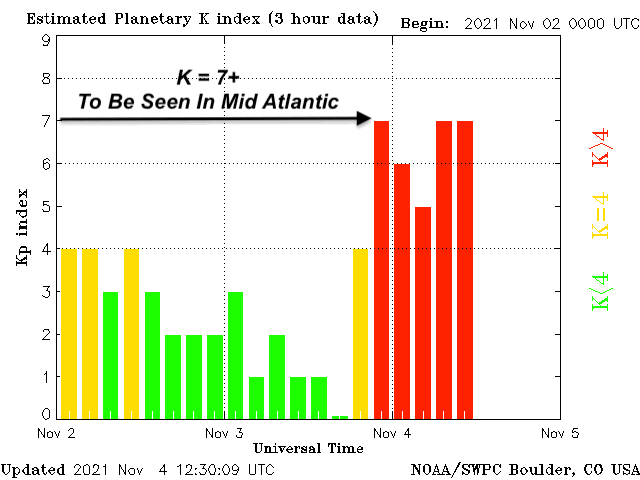 More Photos
As seen from the NWS Office in Caribou Maine
There is a faint aurora tonight along the northern horizon. Just captured this at 9:30 PM Wed behind our weather office. pic.twitter.com/ML5lZcwQ51

— NWS Caribou (@NWSCaribou) November 4, 2021
Rob Wright's Collection
Also thanks to  TamithaSkov
Went back out when it looked like more #aurora action was happening and it went nuts! Including a very tall blue pillar in the last photo. Incredible! @TamithaSkov
Timestamps (EDT):
3:50 AM | 3:51 AM | 3:57 AM | 4:33 AM
📍 Rollinsford, NH pic.twitter.com/4lD91EFcWe

— Rob Wright Images (@RobWrightImages) November 4, 2021
Aurora Forecast
The storm has peaked, and the viewing has shifted to the dark side of the planet. It is likely to diminish for the Eastern US by nightfall.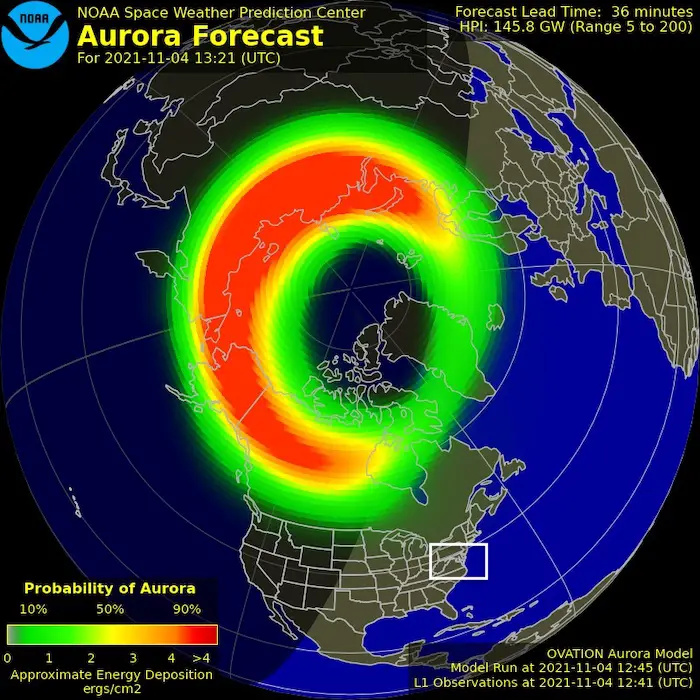 Weather posts straight to your inbox
Sign up and be the first to know!
Explore More
Winter Weather Page – Lots of resources
Also See The Winter Outlook Series:
Faith in the Flakes Gear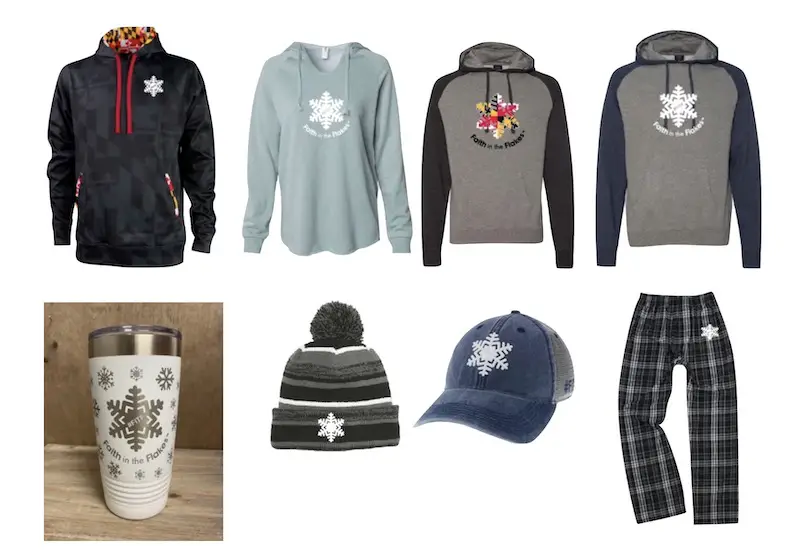 SNOWSTIX – Available Now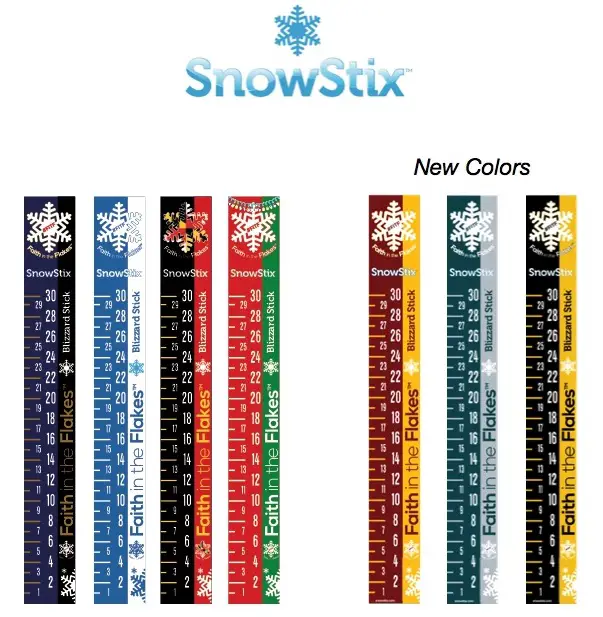 Please share your thoughts, best weather pics/video, or just keep in touch via social media