November 4 More Frosty Mornings And Cool Days Then Warmer Next Week
Frost and Freeze
climate data
Forecast
Justin Berk
Nov 4, 2021
6:40 am
0
Thursday November 4
Colder air has settled in across more of the region, but a band of clouds with a southern storm track has limited how cold. It may also limit temperatures today timing the sun in southern areas. 
We will continue to watch that southern track for a weekend storm. That looks like it will miss us this weekend, but worth watching closely for any bump in track.
While the next few mornings will continue to be frosty, and the afternoon remain up to 10 degrees cooler than normal, temps will warm back up next week. 
Morning Surface Weather
The most notable feature this morning is the band of clouds slicing our region in half. This helped keep temps in southern areas from dropping even lower. It will continue to split the region this afternoon with who gets into the sunshine.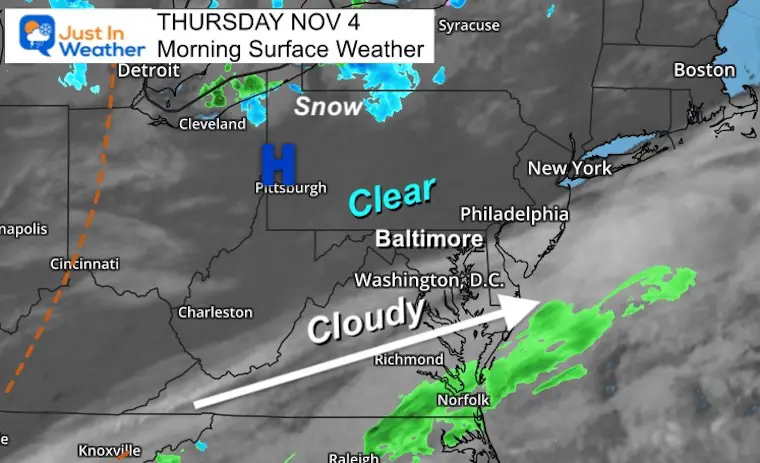 Morning Temperatures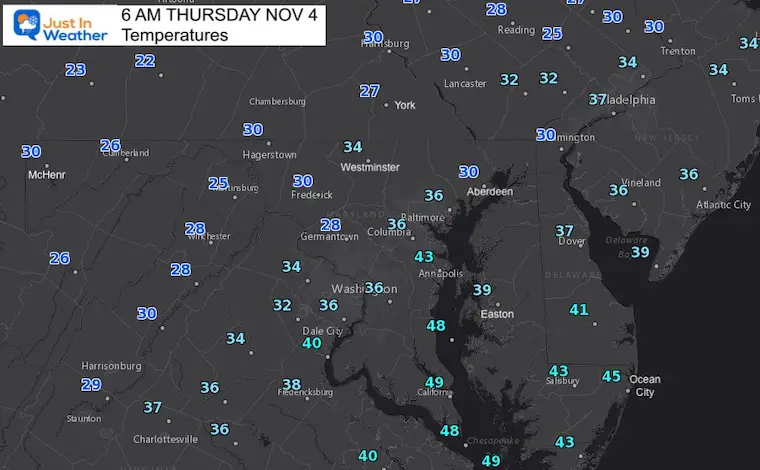 What to wear?
A few layers and a jacket! With more clouds south and west, it may actually feel colder today, but temps should be similar to yesterday.
Satellite Loop
2 Hours Ending at 6:20 AM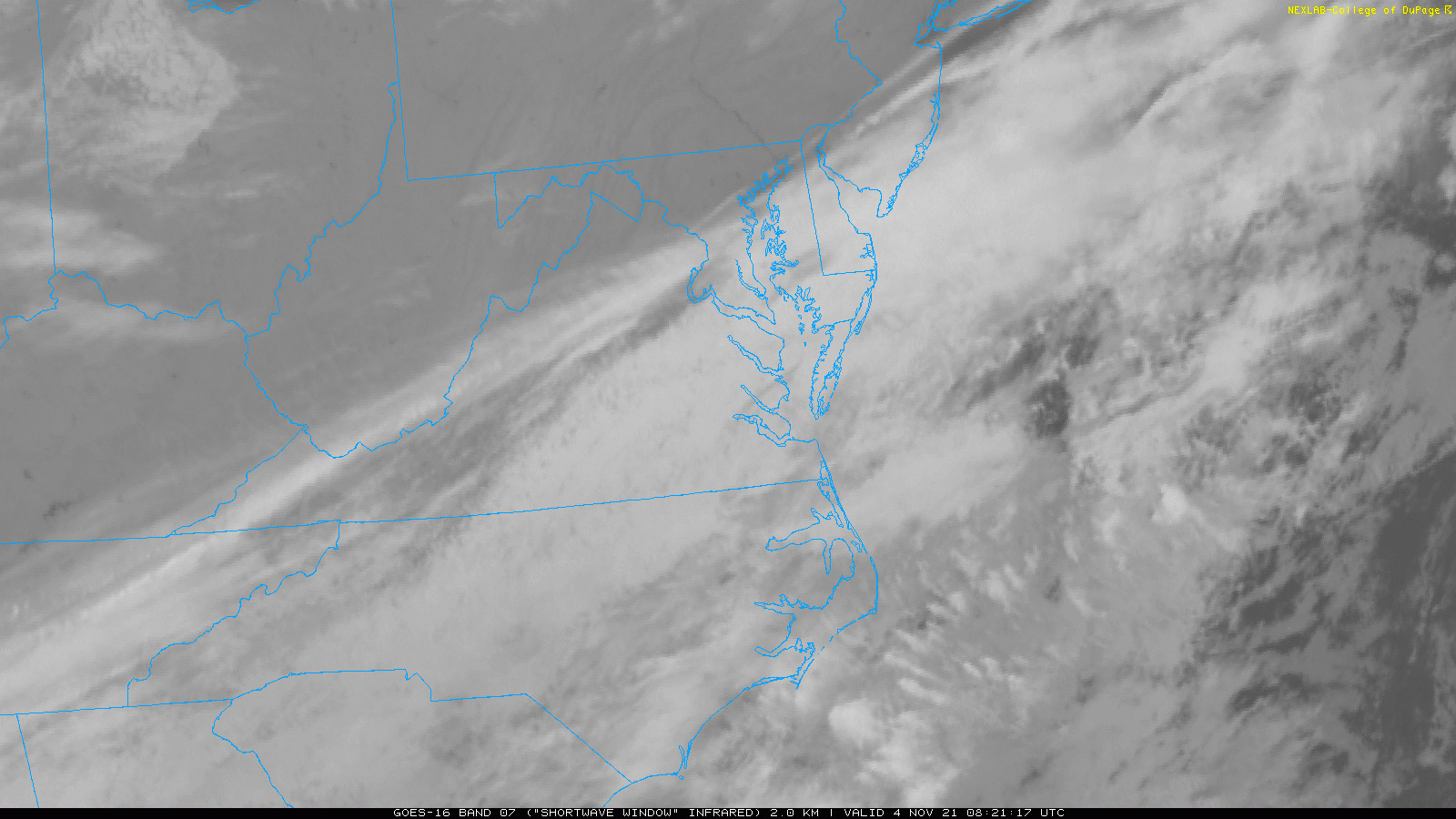 Afternoon Cloud Forecast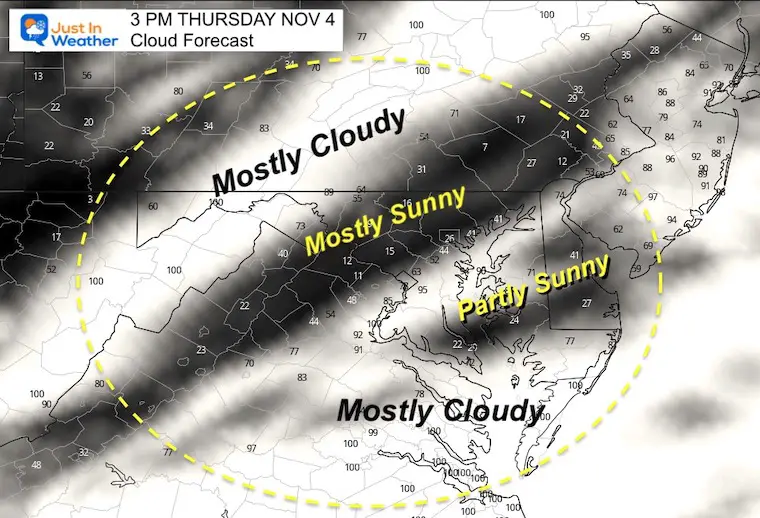 Afternoon Temperatures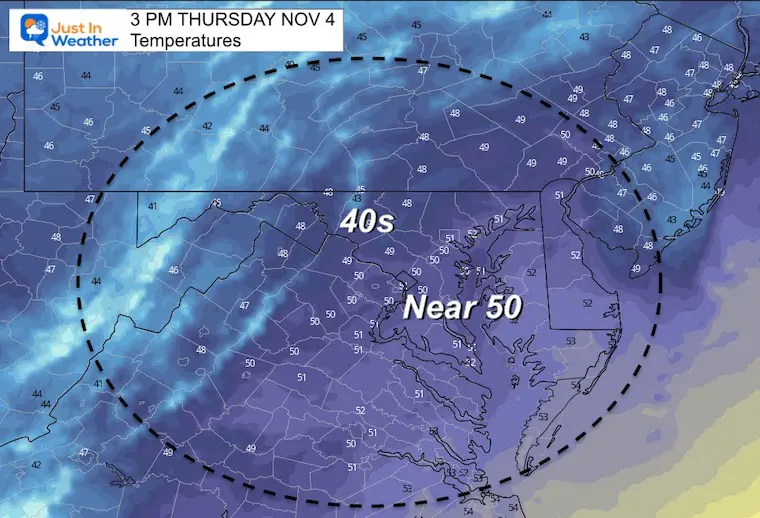 Weather Almanac: Climate Data
TODAY November 4
Normal Low in Baltimore:  40ºF
Record 22ºF in 1951
Normal High in Baltimore: 61ºF
Record 83º F 1974

Friday Temps
Morning
We may do the alert thing again in areas that did not have a season ending freeze.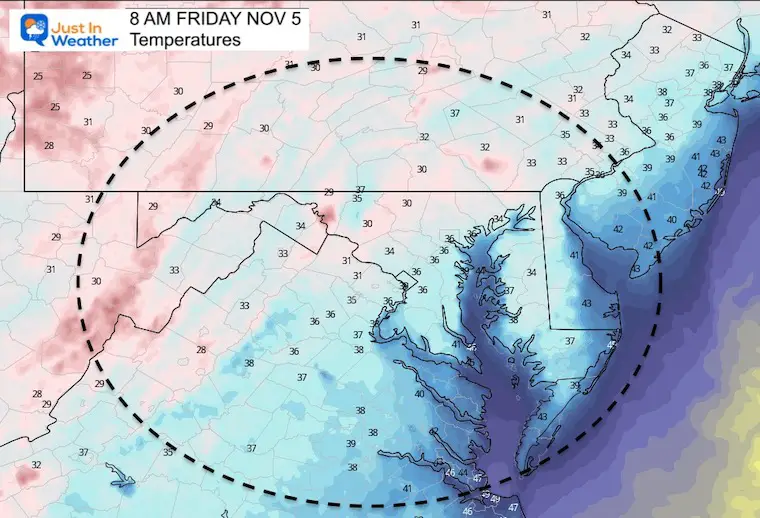 Afternoon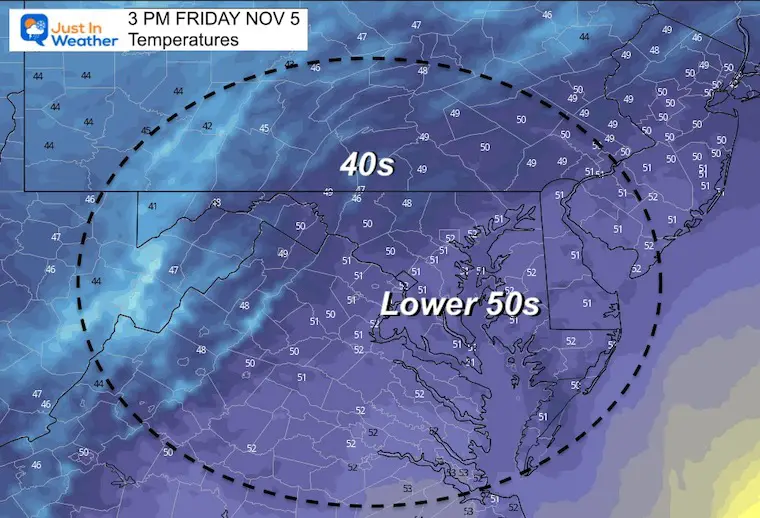 Looking Ahead:
Wide View Surface Weather
There is an active storm track that will continue to be suppressed to the south.  This is based off of the cold air mass holding in place and keeping that storm track just to our south.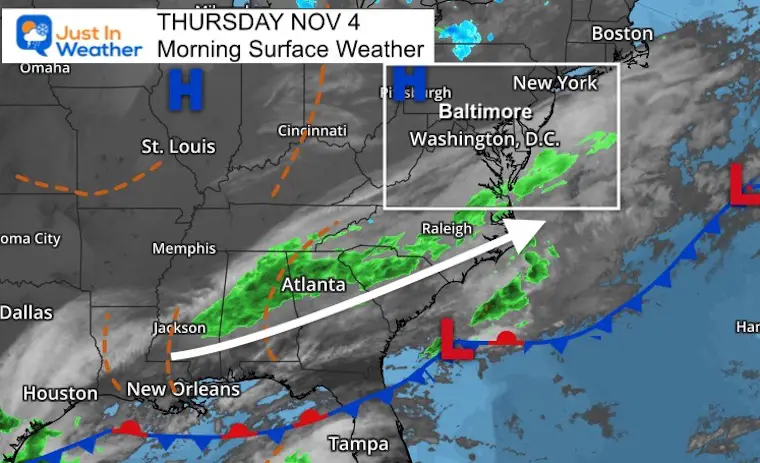 Weekend Coastal Storm
The next storm is worth watching for two reasons. 
It may show if there is a bias or error in the modeling for mid range forecasting.

 

That storm could develop into a tropical system in the open Atlantic, and bee named with the loop back to the top of the alphabet.
7 Day Forecast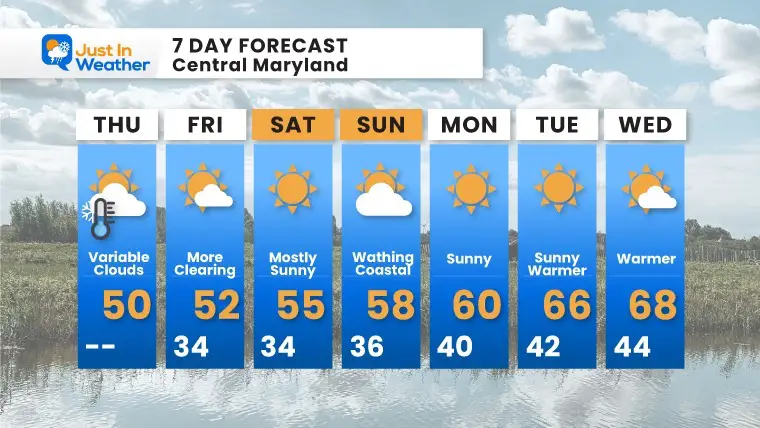 Weather posts straight to your inbox
Sign up and be the first to know!
Also See The Winter Outlook Series: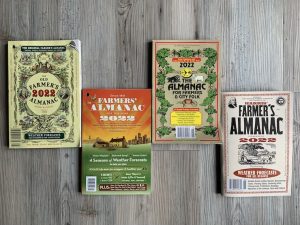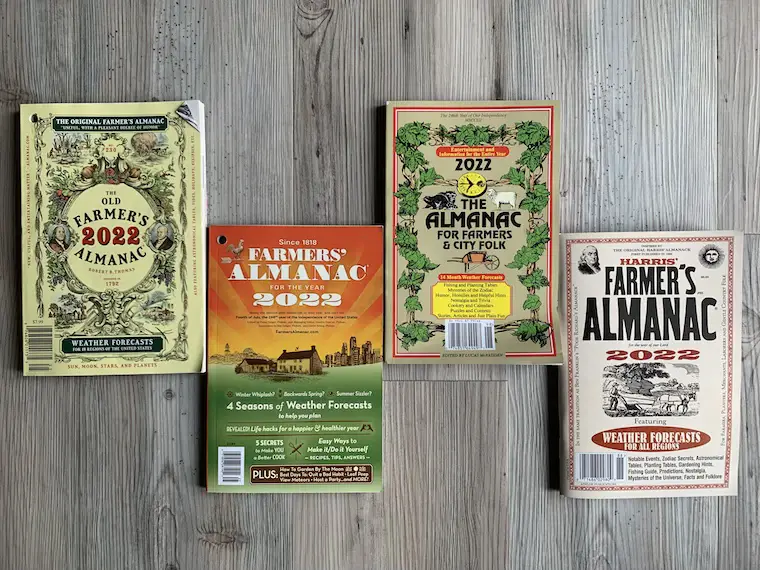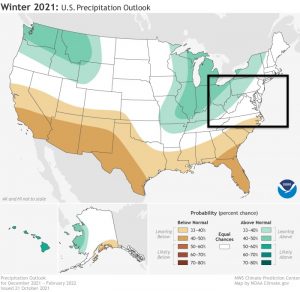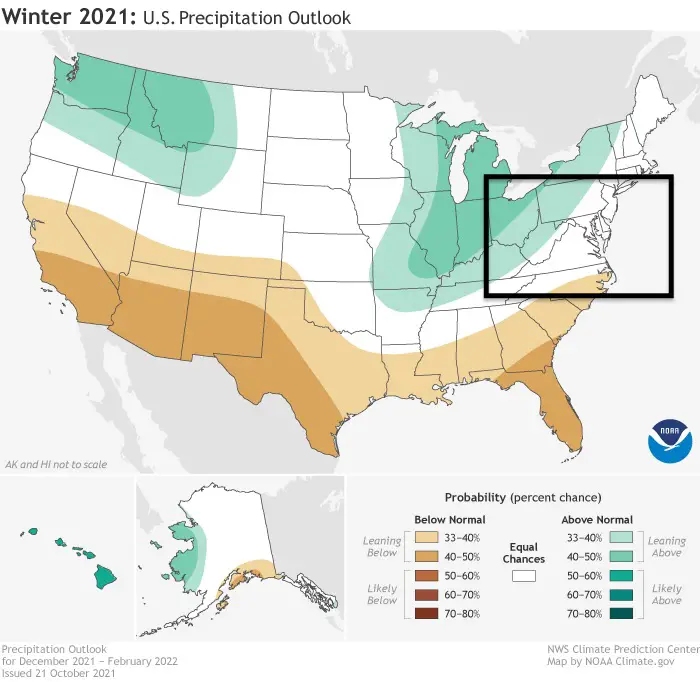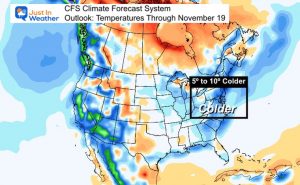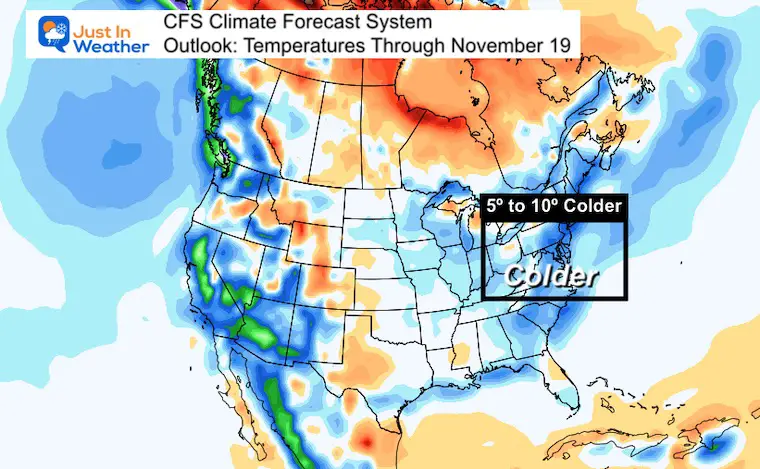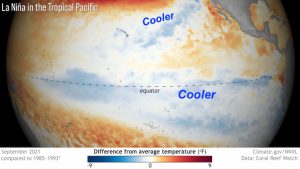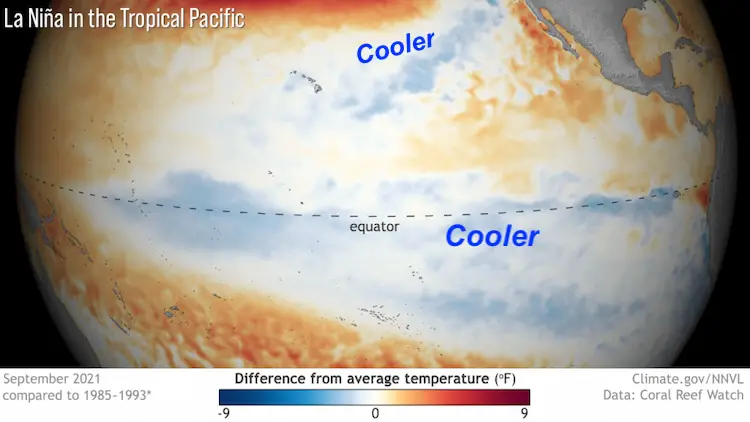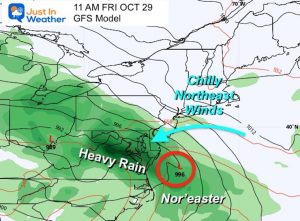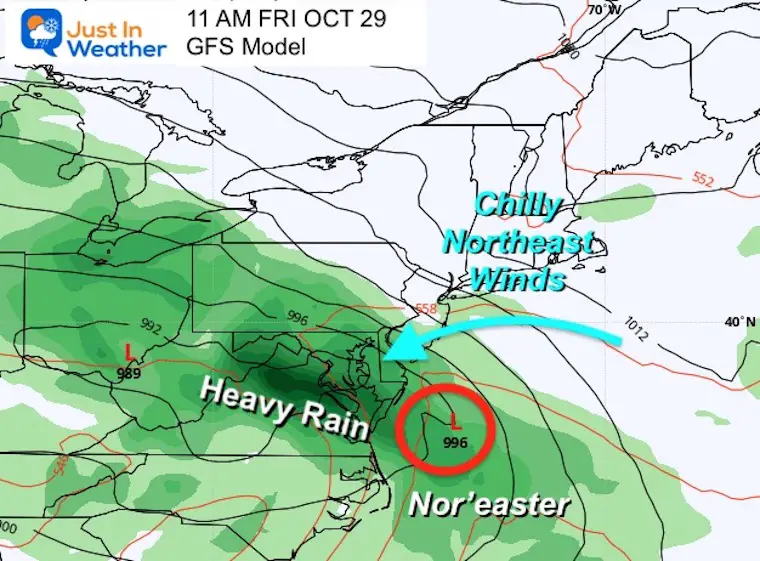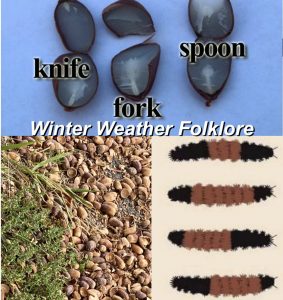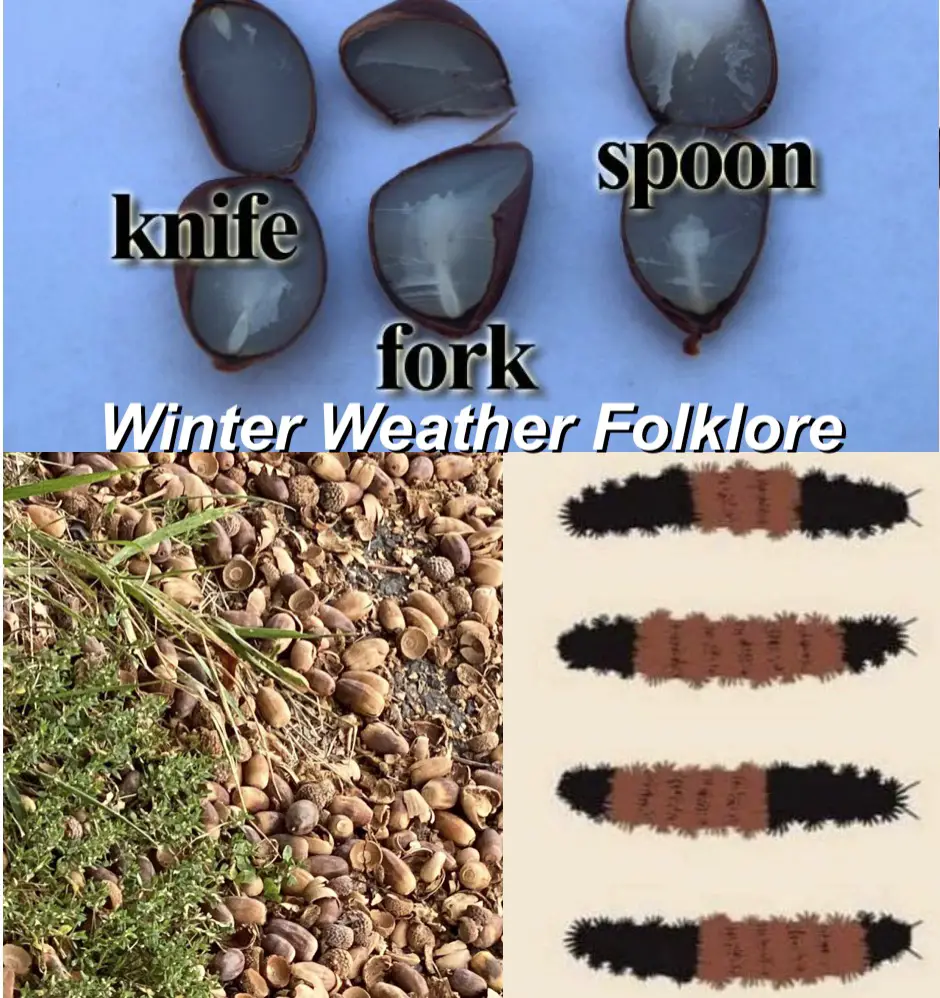 Faith in the Flakes Gear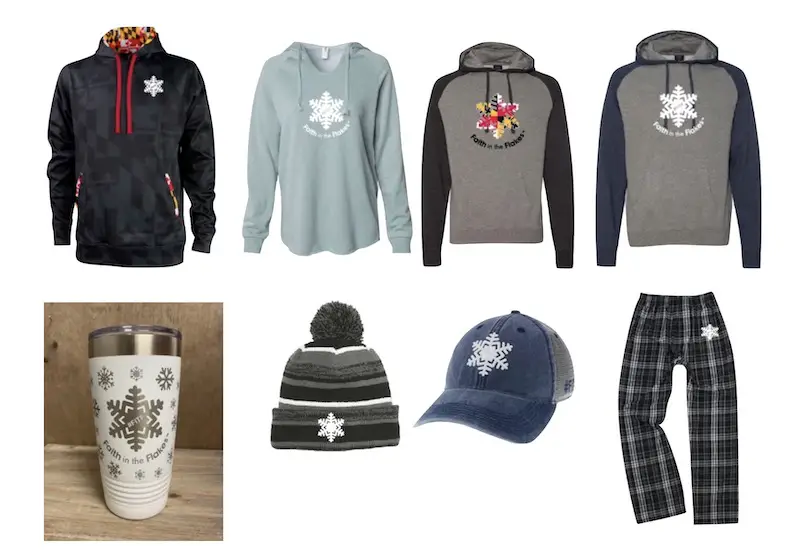 SNOWSTIX – Available Now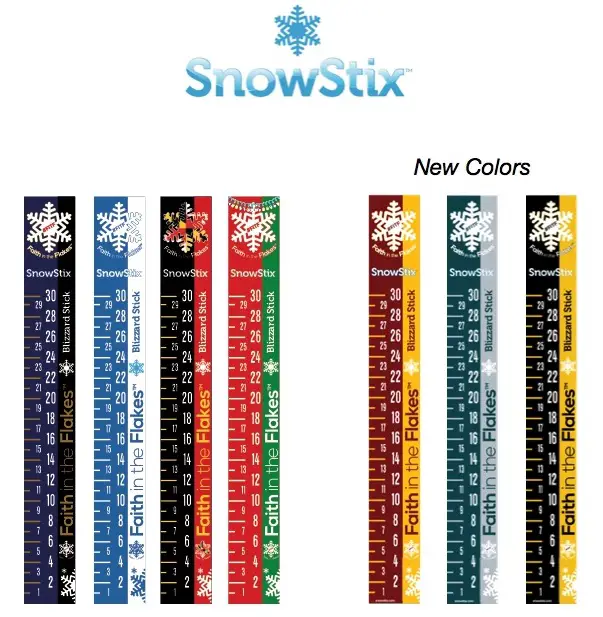 Please share your thoughts, best weather pics/video, or just keep in touch via social media