Wind Advisory Expanded: Rain This Evening Then Thunderstorms Friday Morning
Severe Weather
wind
Forecast
Warnings
Justin Berk
Feb 17, 2022
12:13 pm
0
Thursday  February 17 2022
Mid Day Report
Have you noticed the wind picking up already. That is bringing in our warm temperatures. At Noon, BWI reported a reading of 64ºF. But thanks to the colder Bay, Annapolis observed 43ºF. There will be a wide range of temps today, with inland readings in the upper 60s (I wouldn't be surpassed if a 70ºF shows up) But by the water temps will be held back in the 40s and 50s.
Temperatures At Noon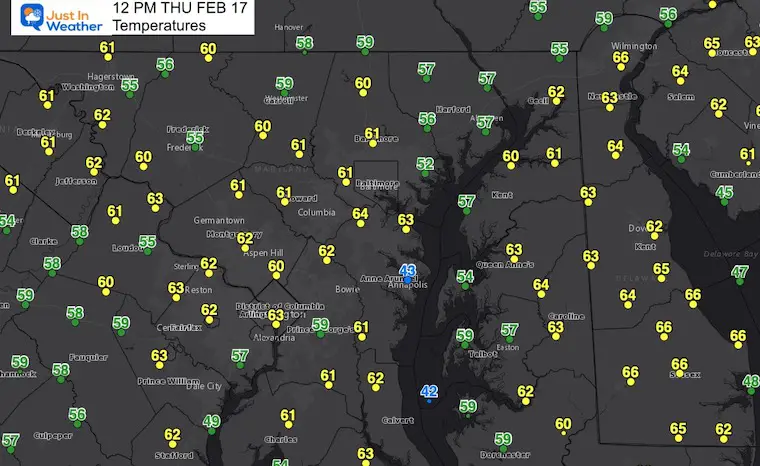 The main focus in this post is about the wind, but rain is another factor. The rain will reach metro Baltimore and southern PA by 5 PM, so your late day travels may get wet.  The radar simulation below shows multiple bands of heavy rain that may contain thunder after midnight through sunrise.
Here's the thing:  The Wind Advisory doesn't begin until 10 PM, so this will be a long duration wind event, which is likely to reach its peak right around sunrise tomorrow. This may move trash bins and lawn furniture to or form your neighbors.  Trampolines can take flight.  Also tree branches and power lines could get knocked down.
Below are new simulations for wind and radar showing the peak of the storm. 
Storm Set Up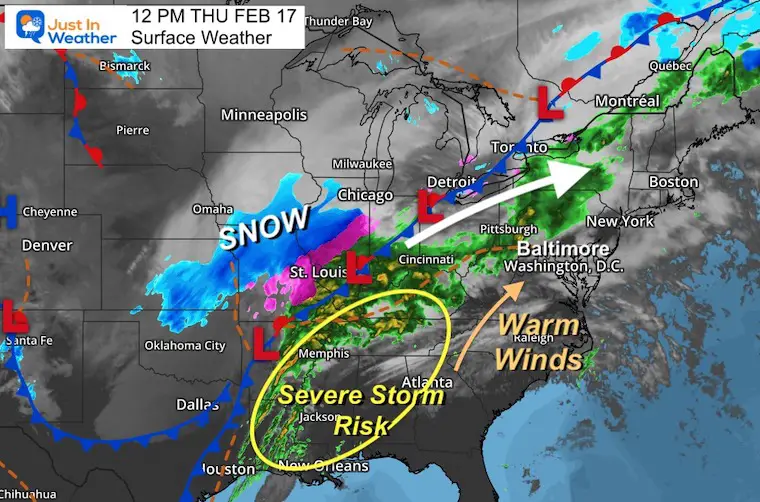 Severe Storm Outlook
Enhanced Risk: Most of Mississippi, Northern Alabama, and Western Tennessee. This has the highest chance for tornadoes, large hail, and damming winds.
Slight Risk: Shaded in Yellow, this area may still get in on the severe storms, but the risk is lower.
Marginal Risk: This area shaded is green has the lowest risk in the severe zone due to timing of the event too late in the day, or closer to the cooler temps on the north side that don't fully support the storms.
Thunderstorms: Baltimore and all of Maryland into Southern PA and Delaware are included with the chance for rumbles of thunder. This would be the remnants of the storms that fade overnight. A cold front will arrive before sunrise.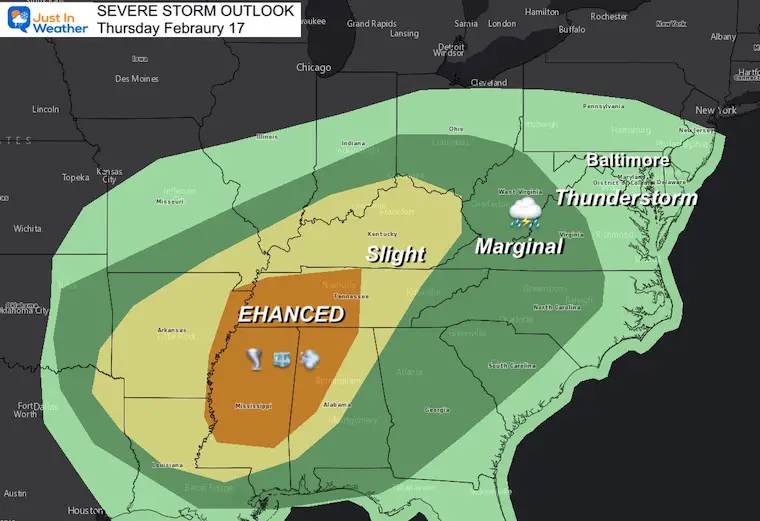 Wind Advisory
This has been expanded to include southern Maryland (La Plata and Lexington Park).  While the formal advisory states winds up to 50 mph, model guidance suggests gusts may reach as high as 60 mph.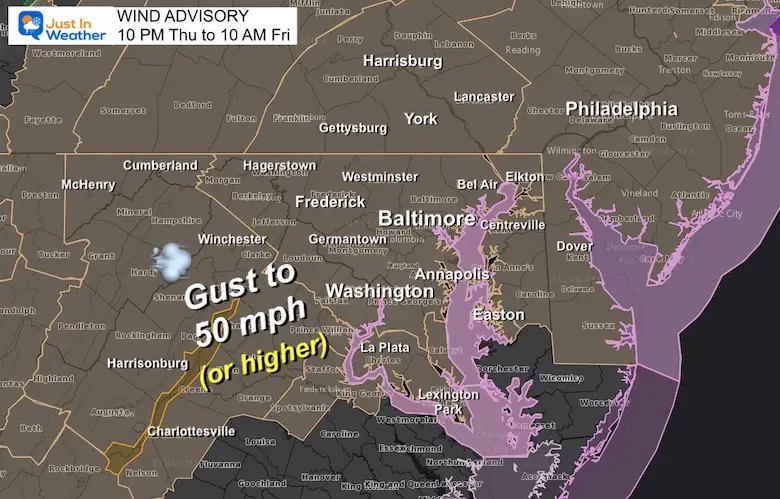 Peak Wind Gusts
Both the NAM and GFS have suggesting a broad area of winds over 50 mph.  The top winds forecast on some mountain ridges could reach 65 to 70 mph.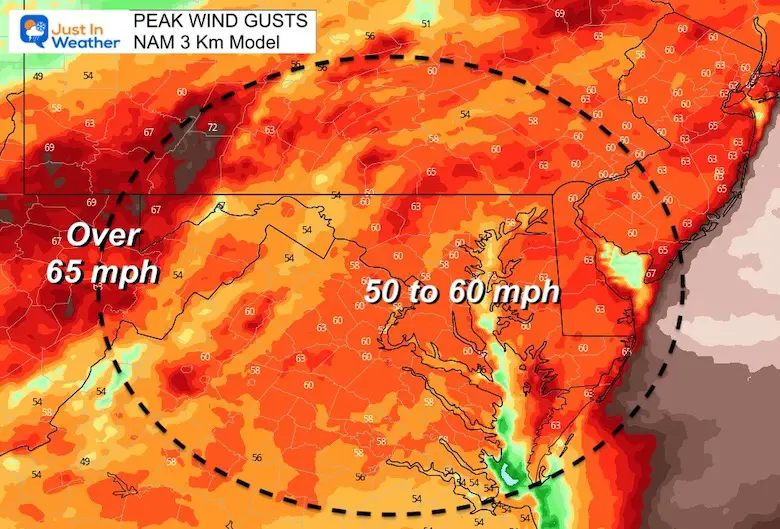 Wind Animation
Winds will remain strong and gusty from the NW with colder air during the morning through mid day.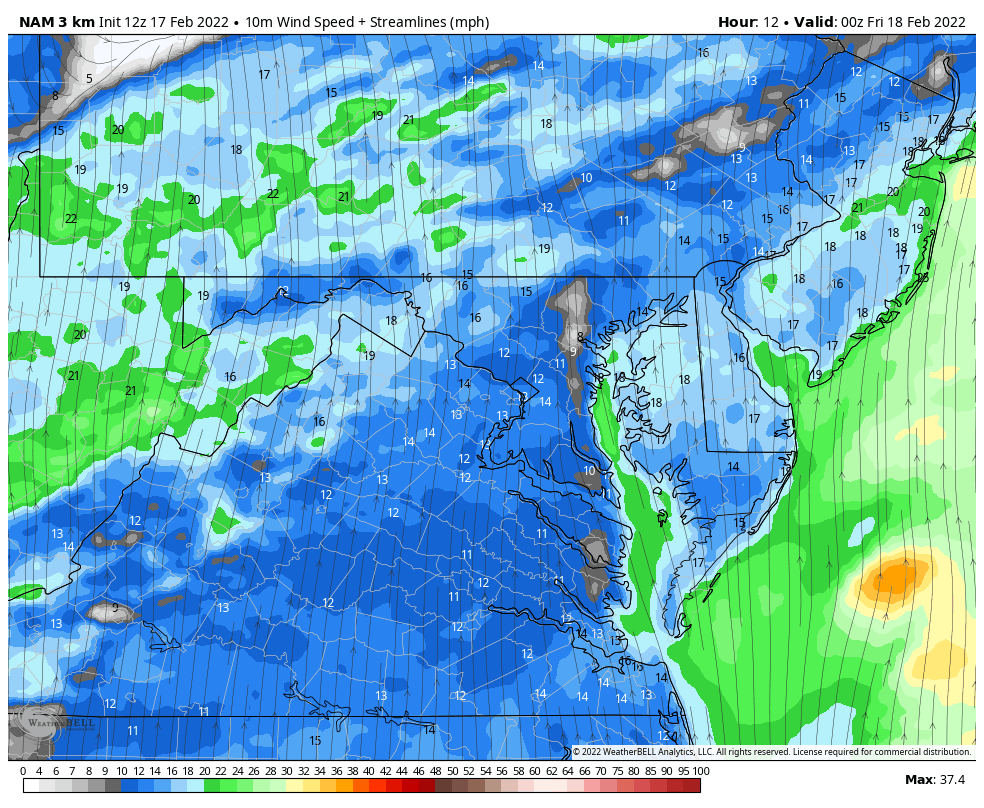 FROPA (Frontal Passage)
The expectation is for the front to cross metro Baltimore around 6 AM.  The is when winds should reach their peak, and switch directions.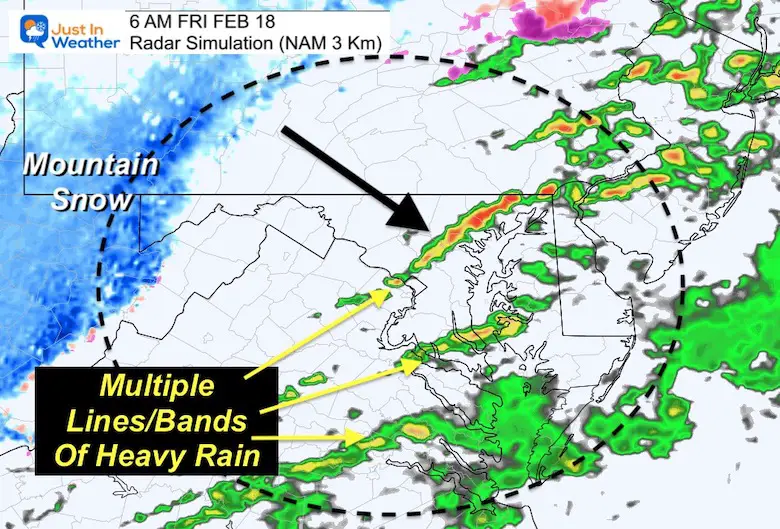 Radar Simualtion
There should be multiple lines of heavy rain that may contain thunder. The final push will be with the cold front likely to cross metro Baltimore just before sunrise.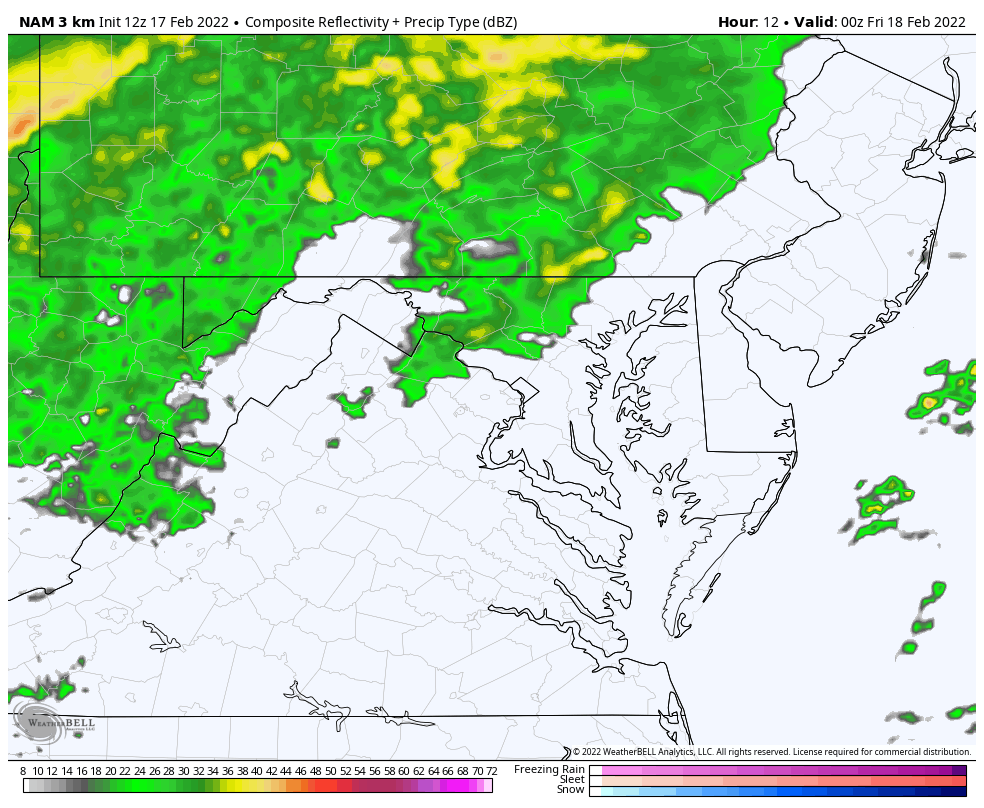 Temperature Forecast
3 PM Thu to 12 PM Fri
Temps will reach the upper 60s this afternoon, them may drop into the 50s this evening with the initial rain.  After midnight the strongest winds should push a second surge of 60s into the region.  When the front passes, those colder Northwesterly winds will drop temps into the 40s for metro areas, and 30s inland.  The rest of Friday will remain windy and chilly.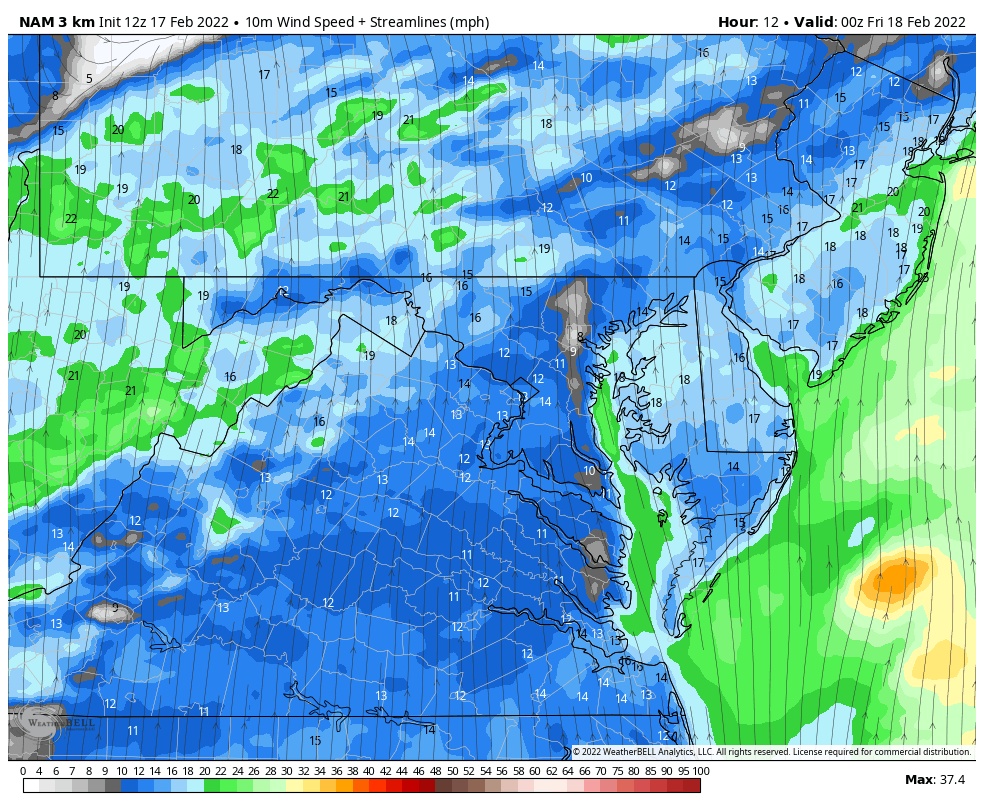 In my next post, I will have a closer look at the rain timeline.
7 Day Forecast
The high temps Friday will be before sunrise, then falling to the 40s by noon.
The weekend will be chilly, then warming next week.
We are NOT DONE WITH WINTER YET!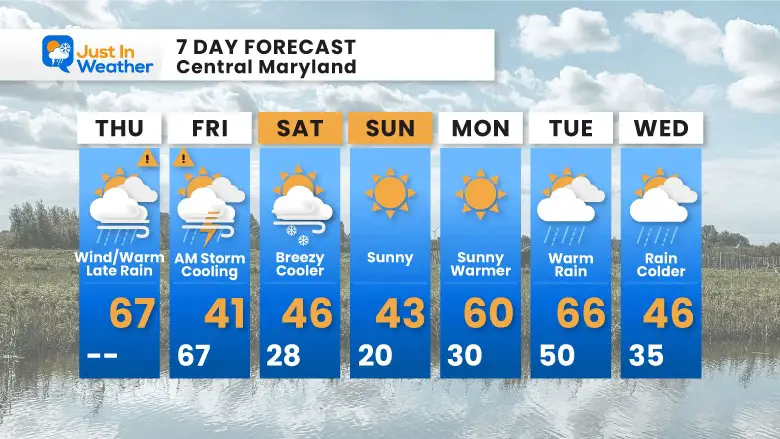 Weather posts straight to your inbox
Sign up and be the first to know!
ALSO SEE
ALL FITF GEAR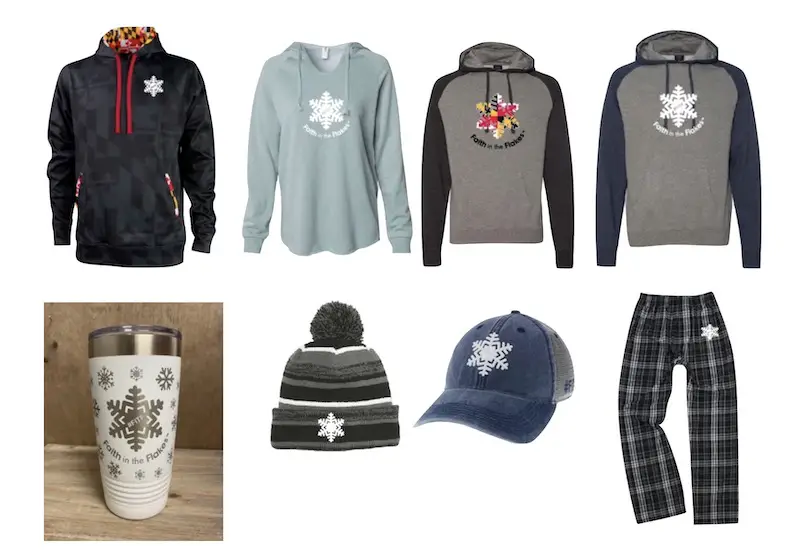 FITF THUNDERSNOW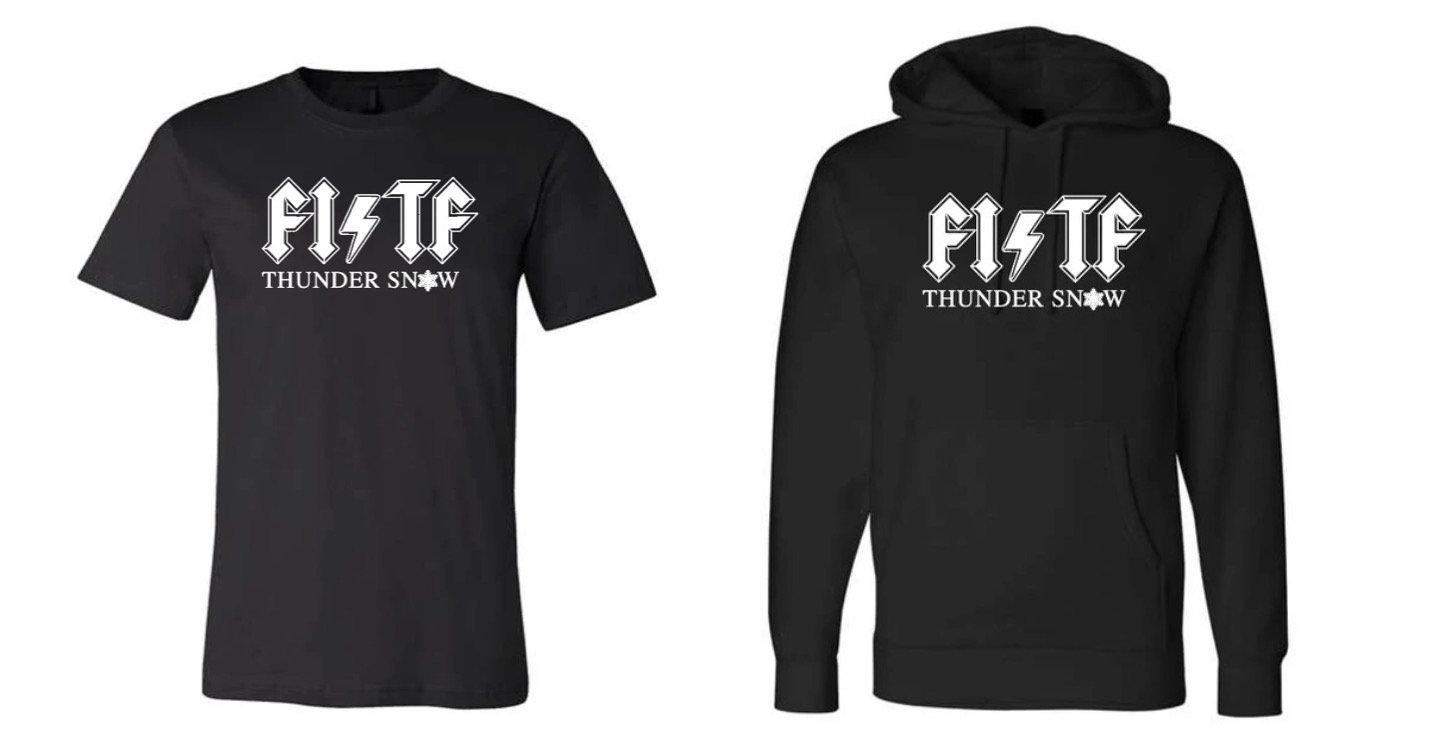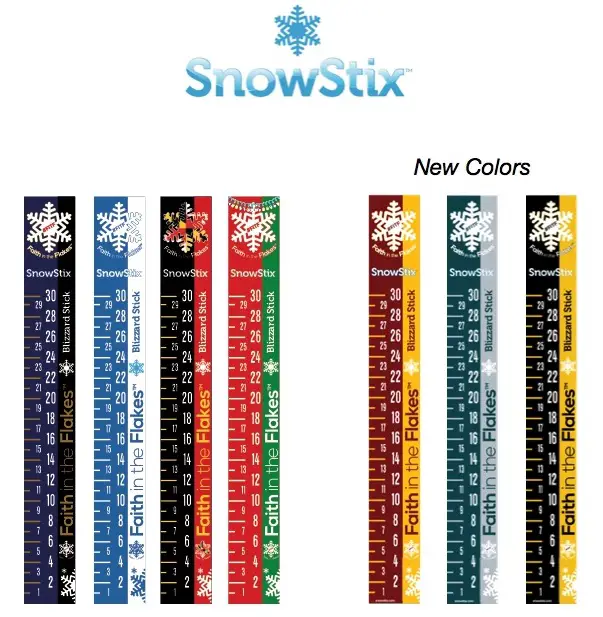 Winter Outlook Series: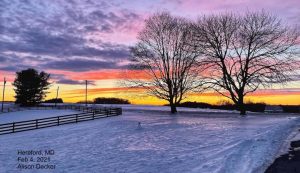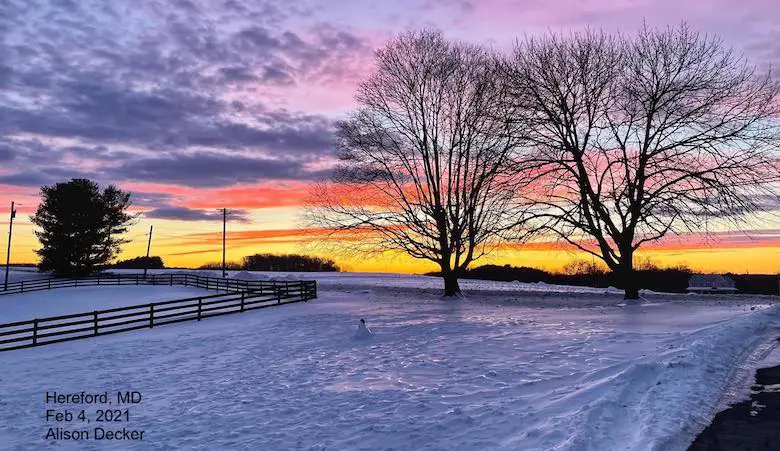 Last Winter Recap: My Old Outlook And Your Grades Of My Storm Forecasts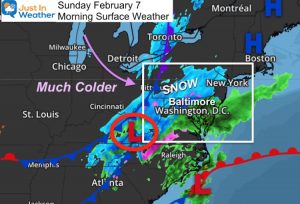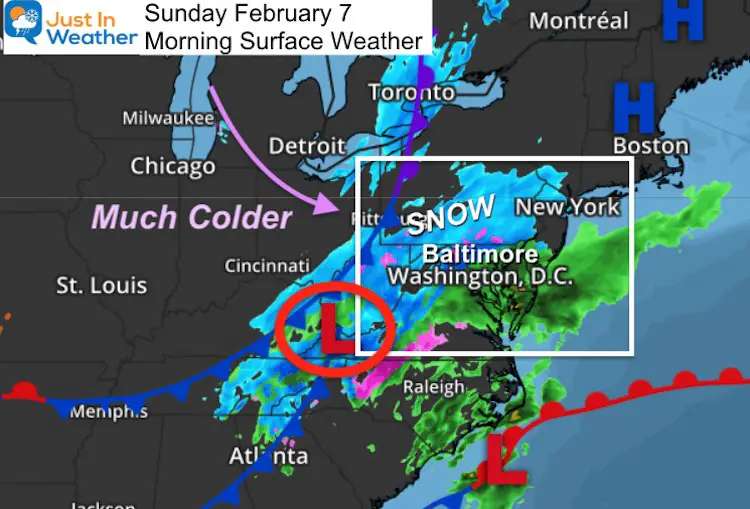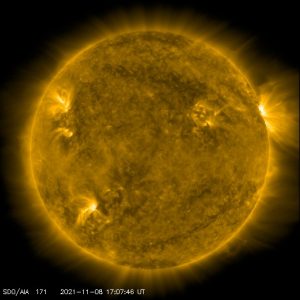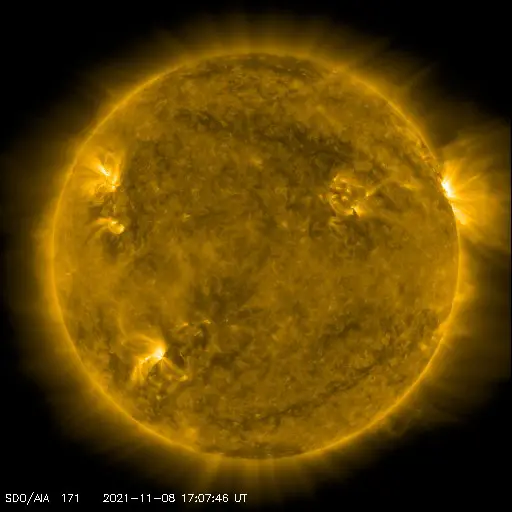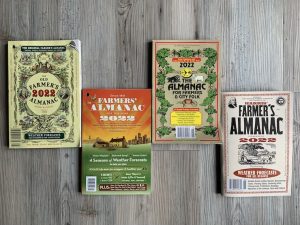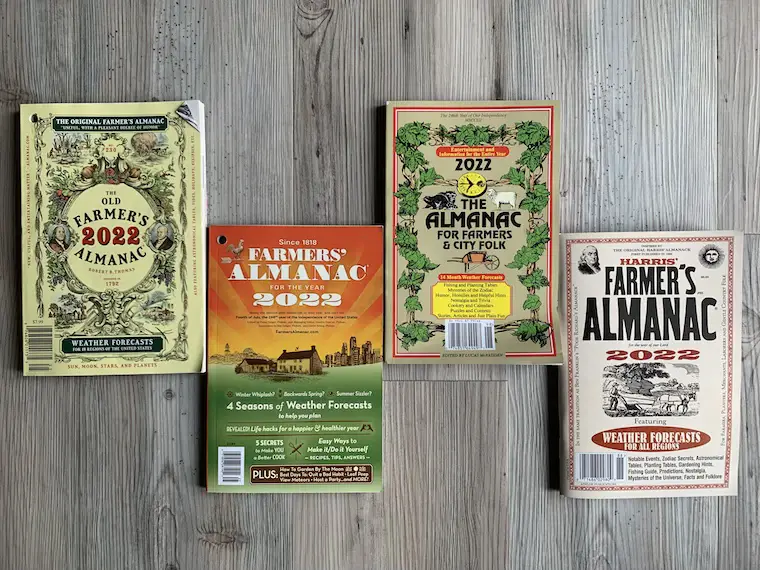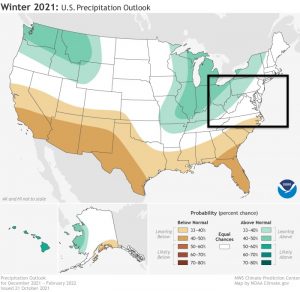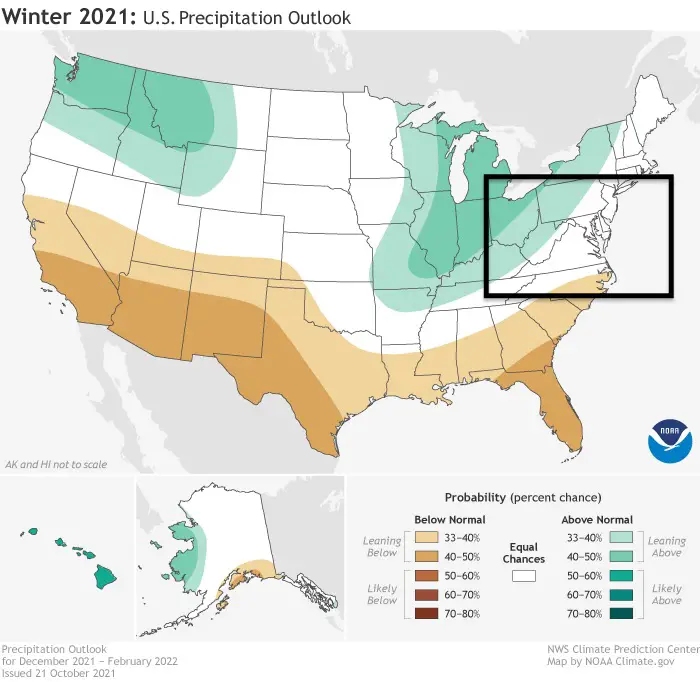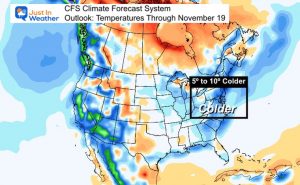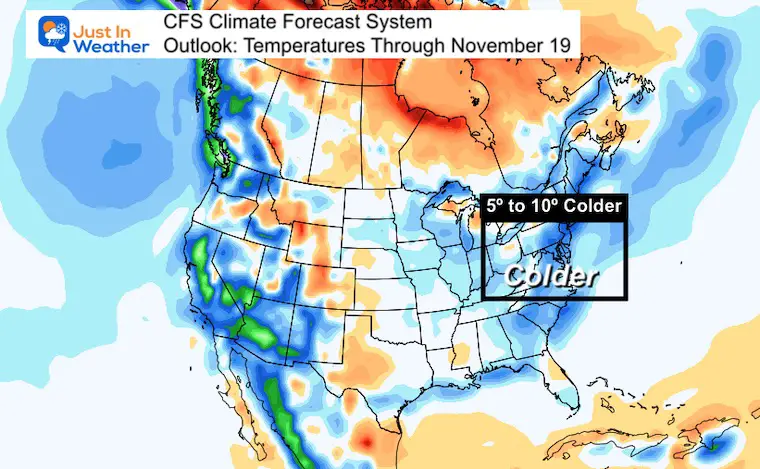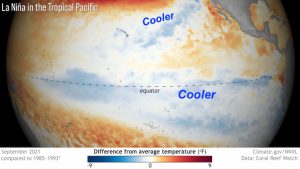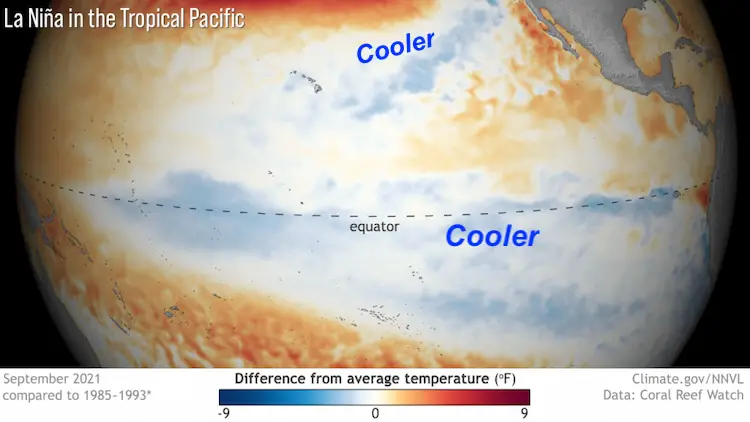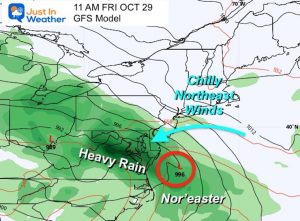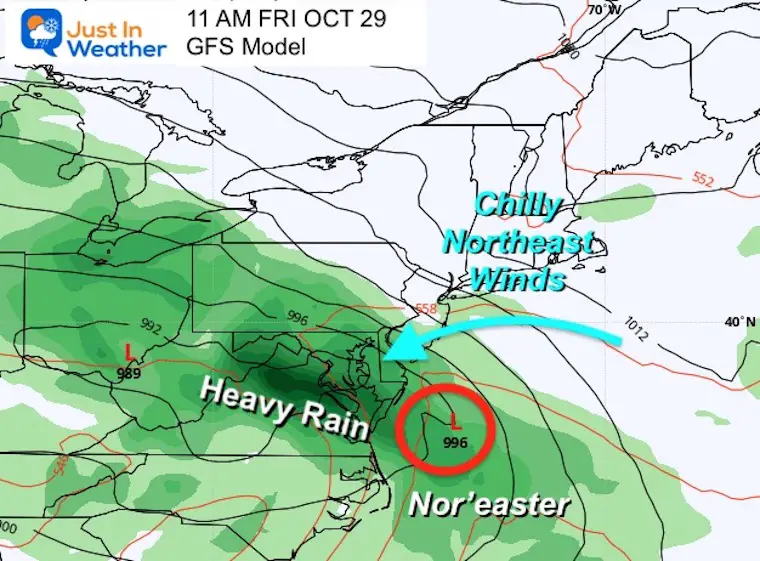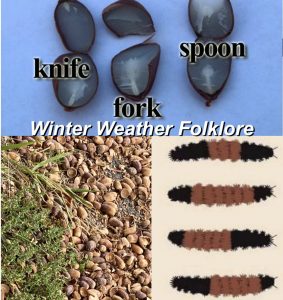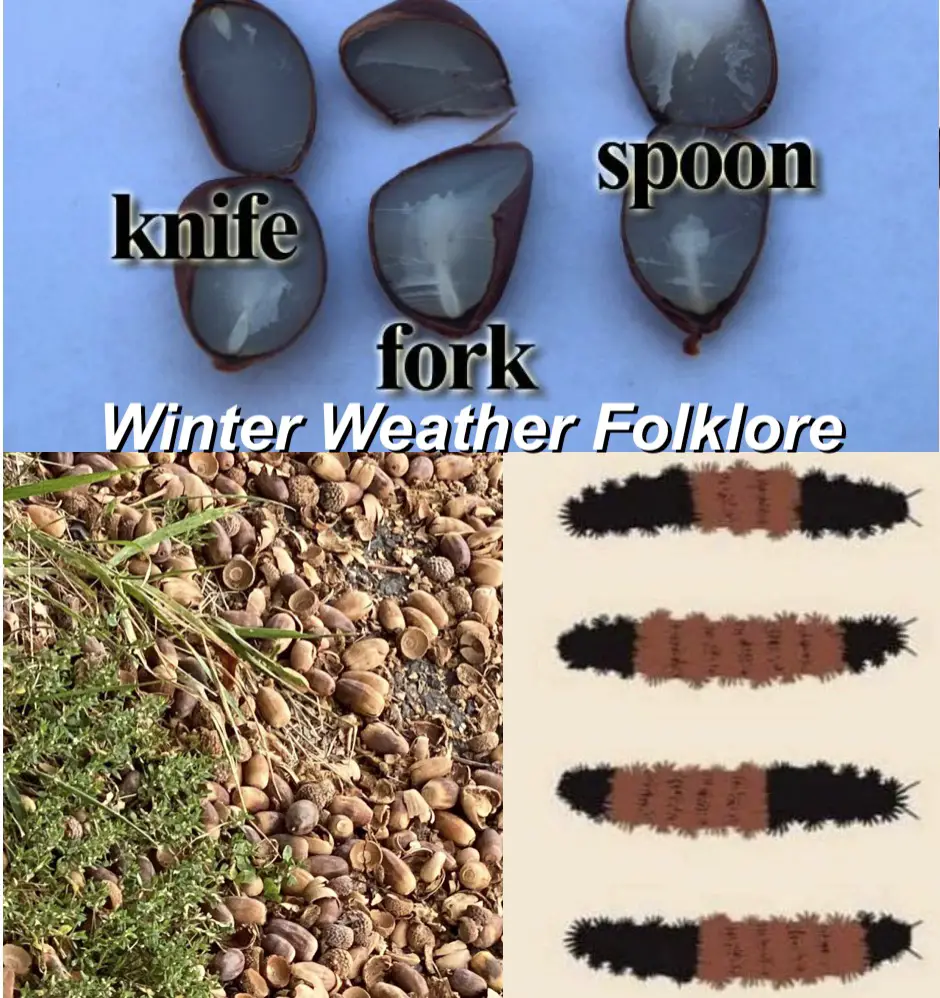 Please share your thoughts, best weather pics/video, or just keep in touch via social media
*Disclaimer due to frequent questions:
I am aware there are some spelling and grammar typos. I have made a few public statements over the years, but if you are new here you may have missed it:
I have dyslexia, and found out at my second year at Cornell.  I didn't stop me from getting my meteorology degree, and being first to get the AMS CBM in the Baltimore/Washington region. 
I do miss my mistakes in my own proofreading. The autocorrect spell check on my computer sometimes does an injustice to make it worse. 
All of the maps and information are accurate. The 'wordy' stuff can get sticky. 
There is no editor that can check my work when I need it and have it ready to send out in a newsworthy timeline. 
I accept this and perhaps proves what you read is really from me…
It's part of my charm.
#FITF