November 23 Chilly Today Mild Thanksgiving And Light Snow Possible Sunday
Forecast
Justin Berk
Nov 23, 2021
6:40 am
0
Tuesday November 23
Cold air has settled in and upper level energy will swing through mid day. We start off clear, but watch clouds build up during the morning. This 'may' kick up clouds and a small chance for a sprinkle or flurry. Just want to mention it so you won't be surprise. Something a little more robust is on the way. 
Thanksgiving weather appears to be our best of the week. It will be mild and great fro Turkey Trots, football, and travel. 
Rain will arrive overnight into early Friday morning. Then we bring in even colder air for the weekend. That is when we watch for a clipper to race in Sunday with a chance for light snow.
What to wear?
Once again, layers and a coat to block the wind. 
Morning Surface Weather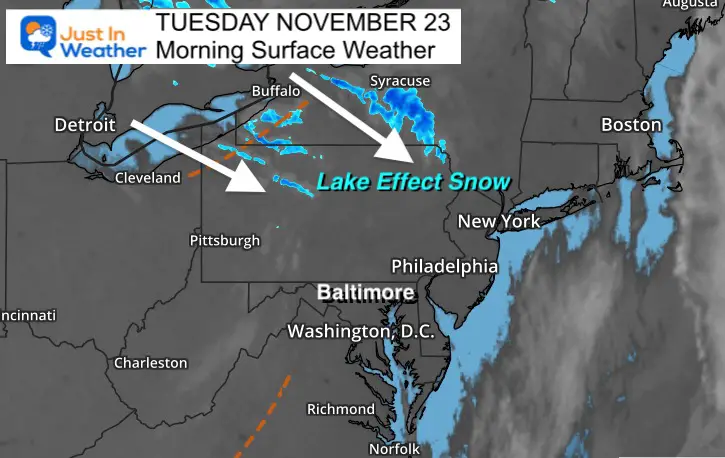 Morning Temperatures
One of the coldest mornings wee have had this season (so far).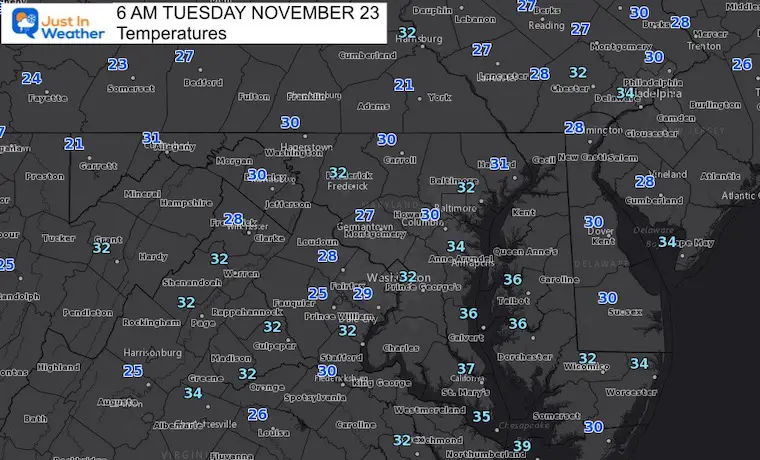 Jet Stream: Vorticity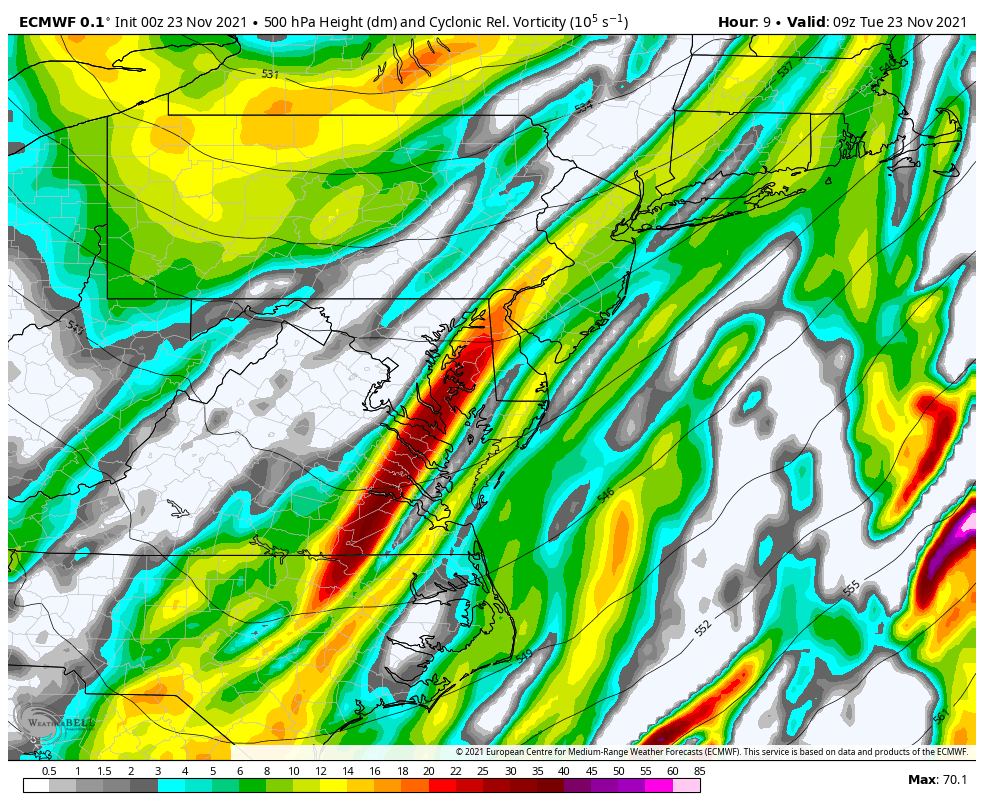 Snapshot:
This energy will help increase clouds late morning into early afternoon. The air is dry, which will limit the chance for anything falling. But there is a small chance for flurry or sprinkle to develop briefly.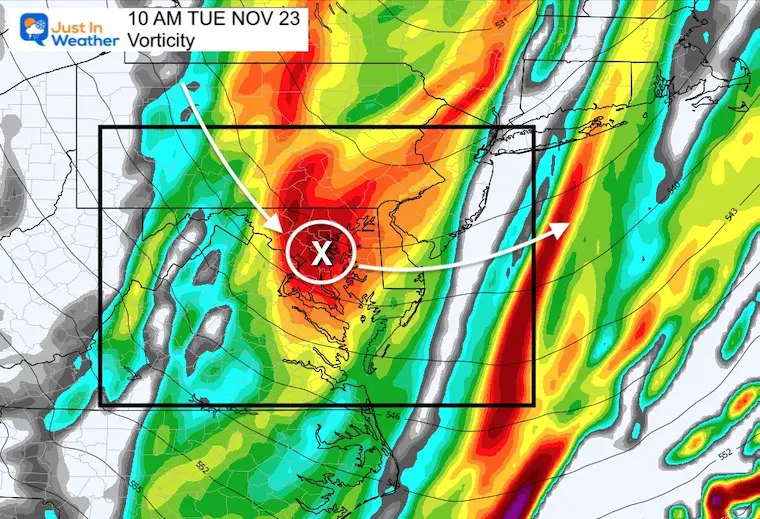 Afternoon Wind Forecast
Strong winds form the North and Northwest will gust 25 to 30 mph.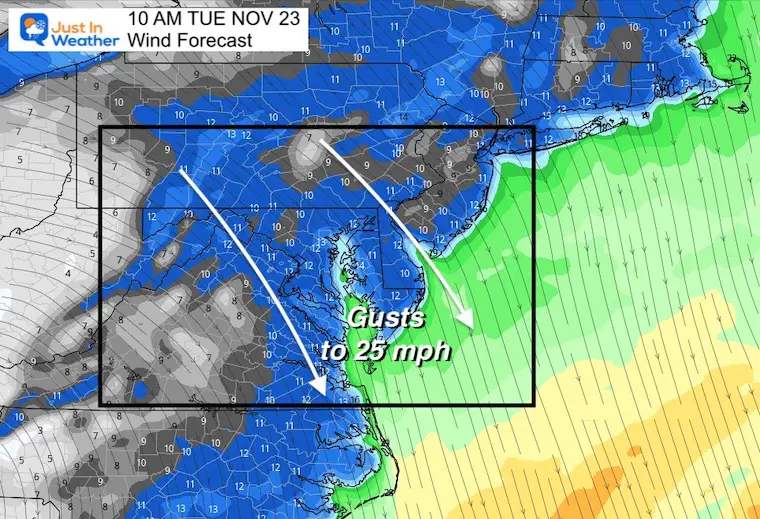 Afternoon Temperatures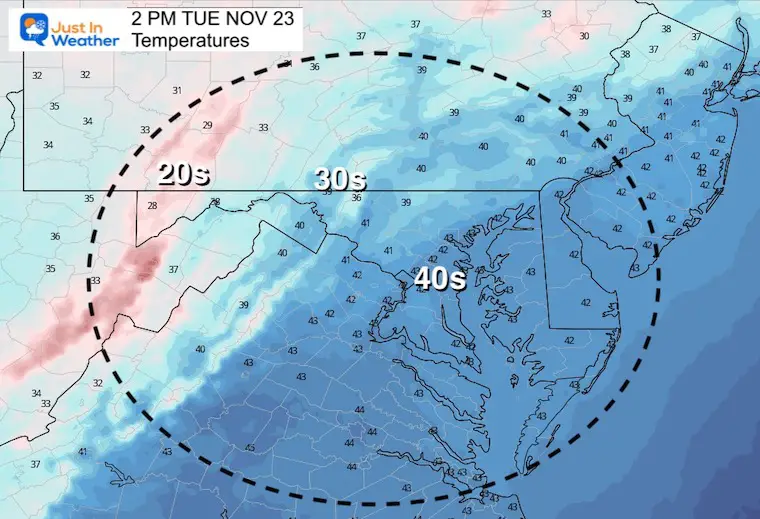 Afternoon Wind Chill
Weather Almanac: Climate Data
TODAY November 23
Normal Low in Baltimore:  35ºF
Record 16ºF in 1880
Normal High in Baltimore: 53ºF
Record 74ºF 1979
Wednesday Temperatures
Morning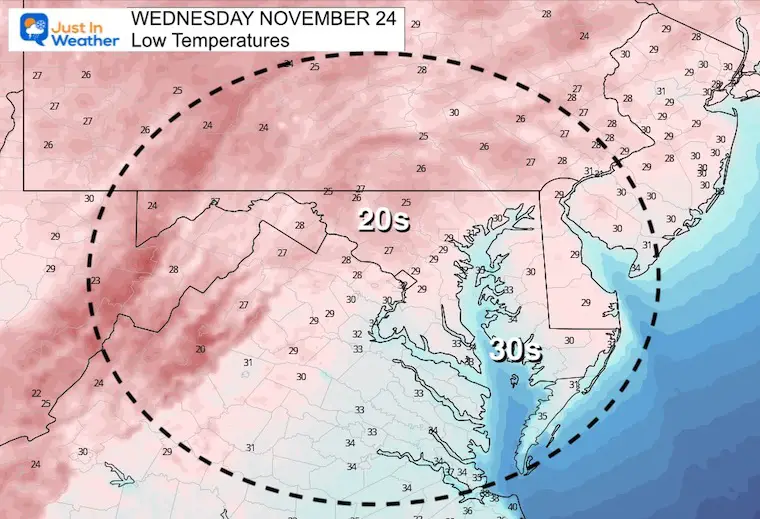 Afternoon
Thanksgiving
This should be the nicest day of the week:  Sun may fade with late day clouds, but temps should reach back to seasonable levels in the mid to upper 50s.
Rain Animation:
7 PM Thursday to 7 PM Sunday
This will be another cold front with the bulk of activity overnight. There has been mention that the last few systems has broken up across central Maryland. This looks a little more robust, with a similar timeline. 
Looking ahead to Sunday, a clipper will race in on the cold air and may produce light snow. This is a hint on the maps here, which is why I believe it has a chance. As opposed the the phantom long range events with prior systems vanishing, the error has been fast energy shifting east. 
I see the same error this time enhancing our chances for light snow as that clipper should reach us and verify earlier and a little father north.   Stay tuned…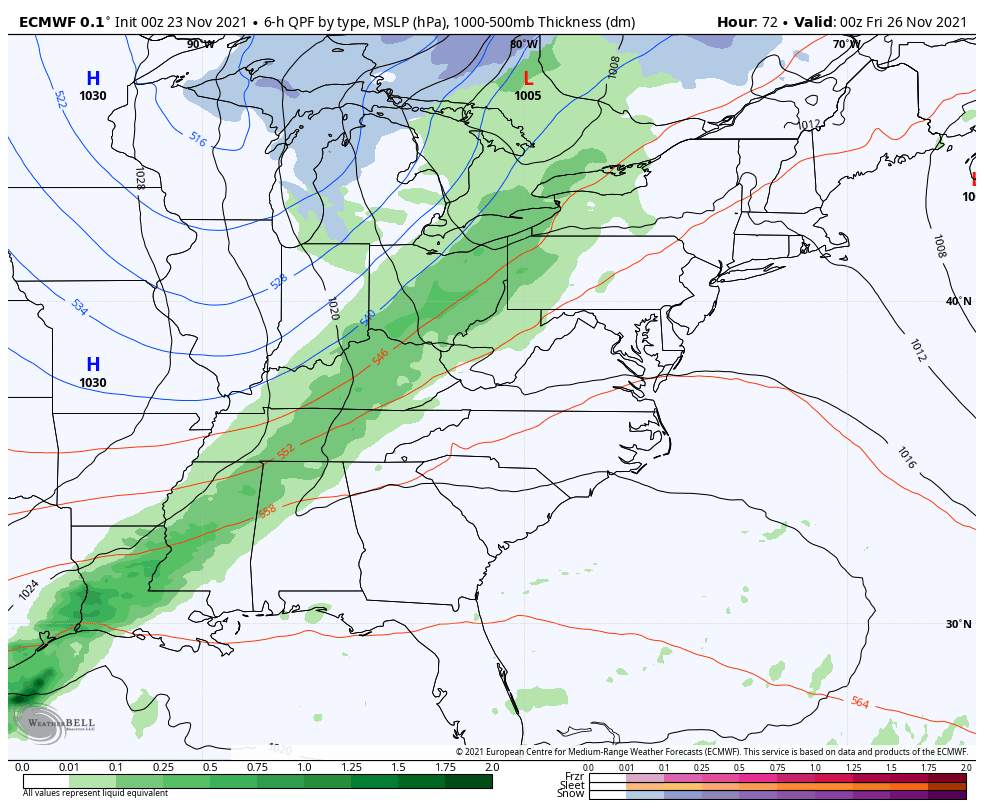 7 Day Forecast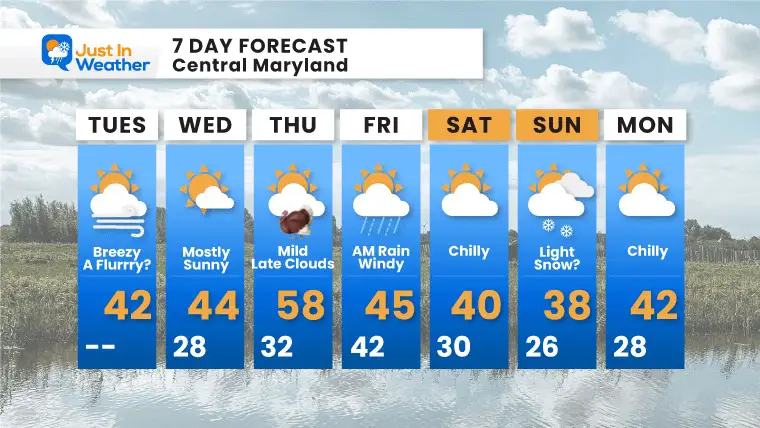 Weather posts straight to your inbox
Sign up and be the first to know!
Faith in the Flakes Gear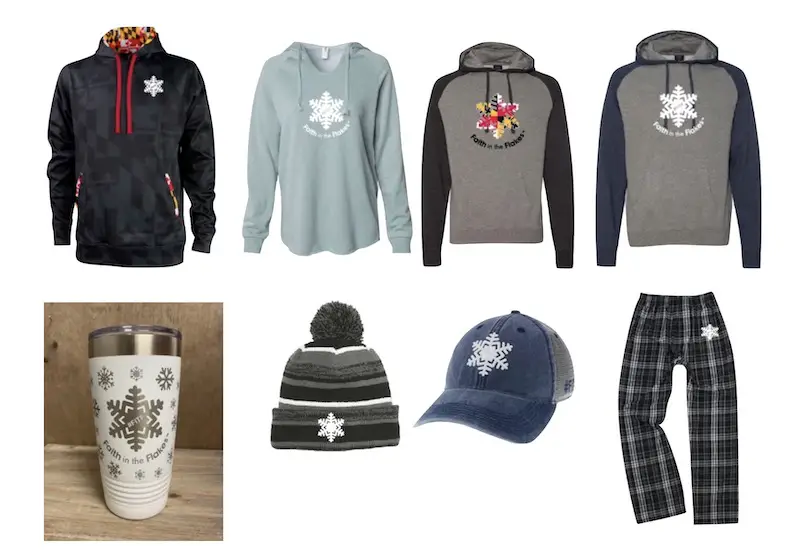 Also see:
Winter Outlook Series: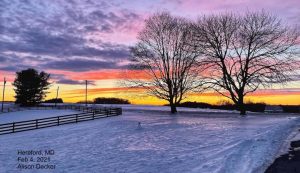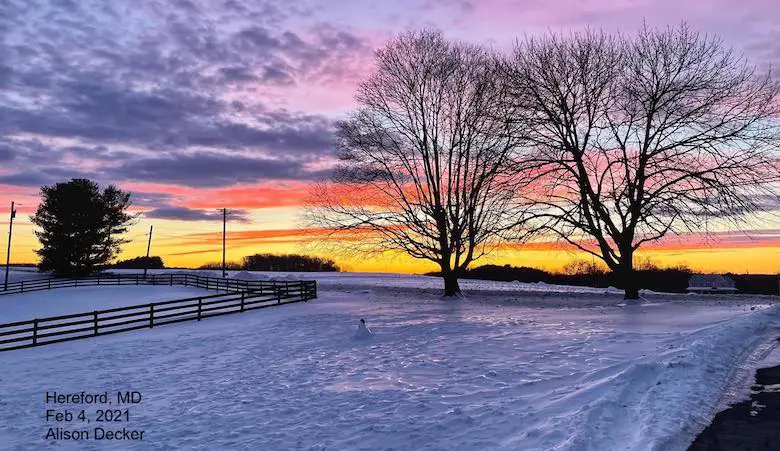 Last Winter Recap: My Old Outlook And Your Grades Of My Storm Forecasts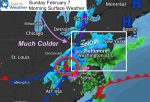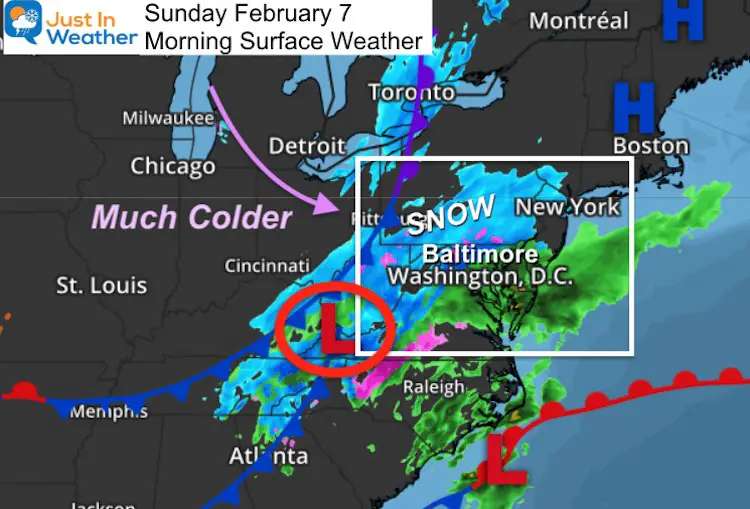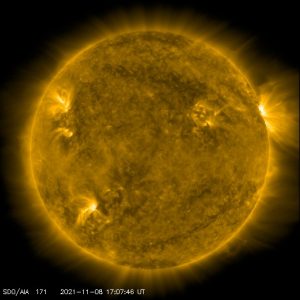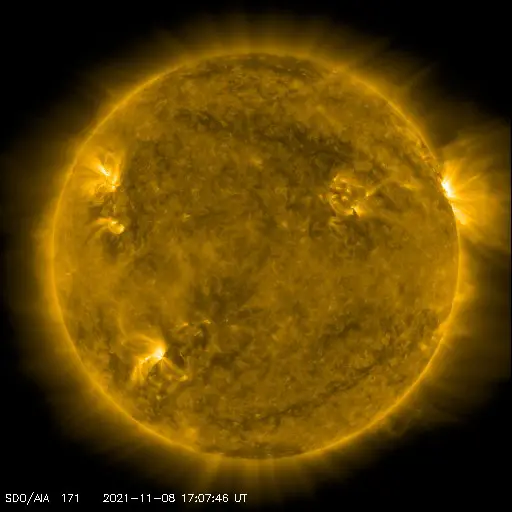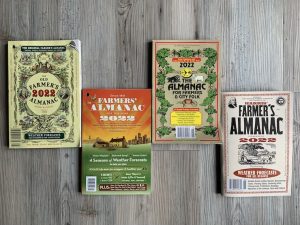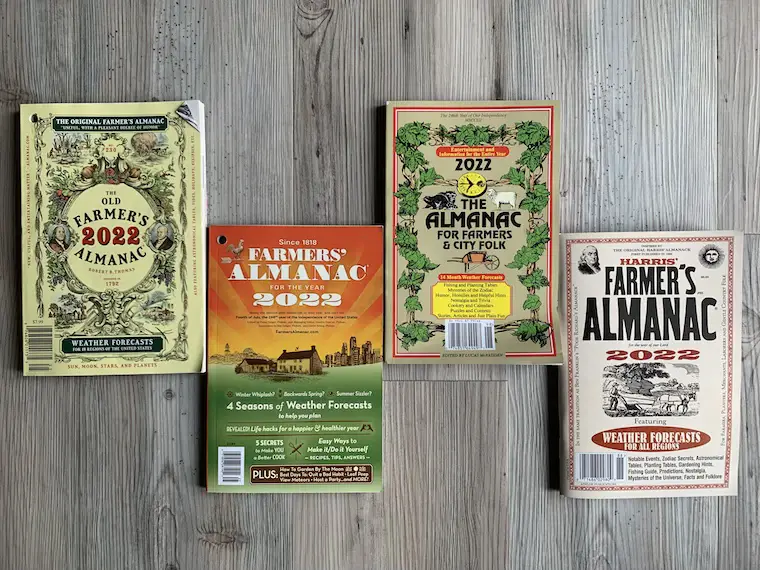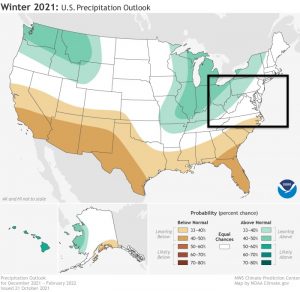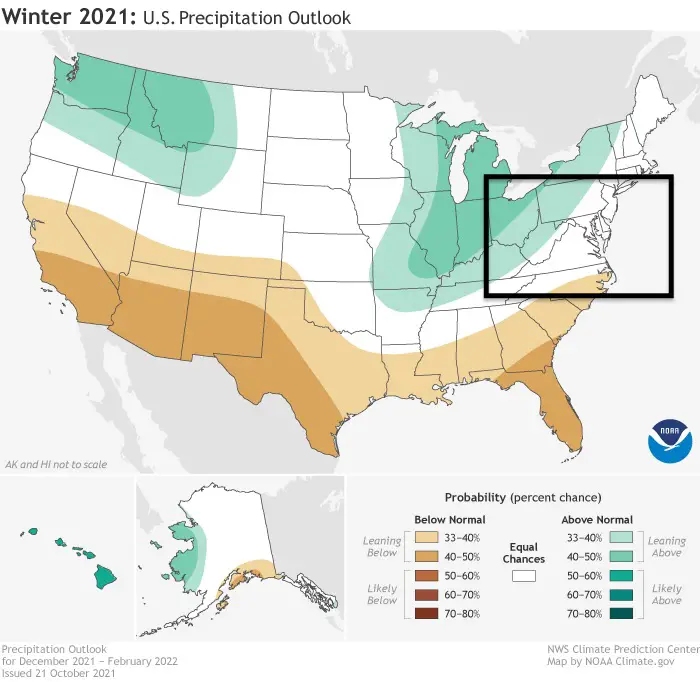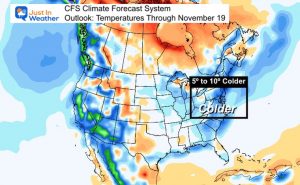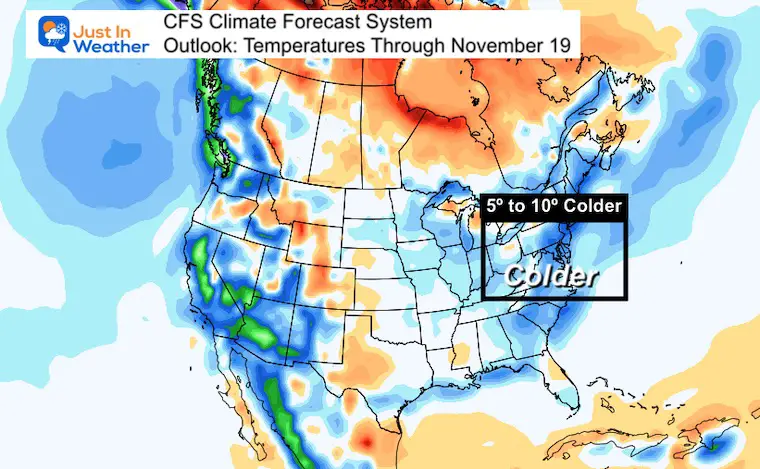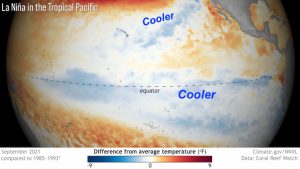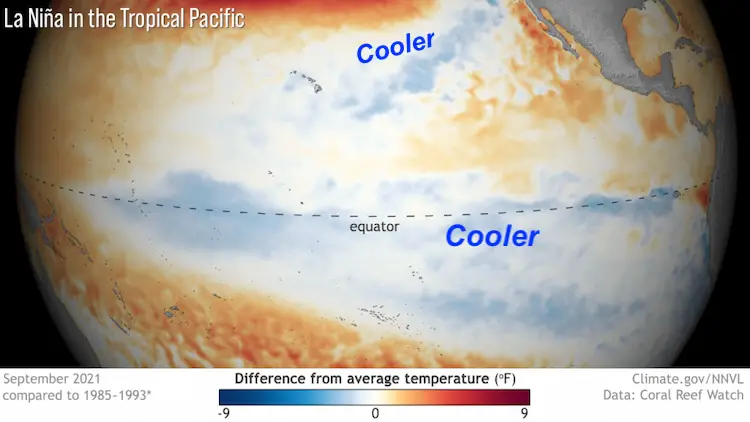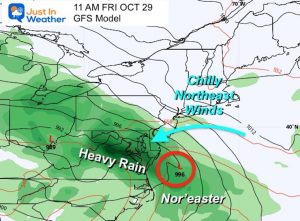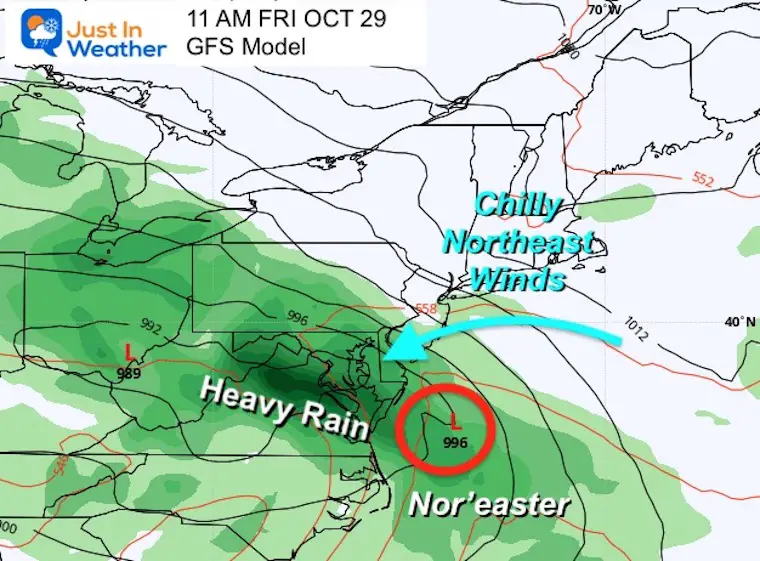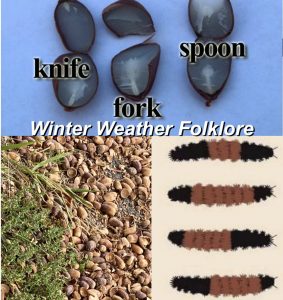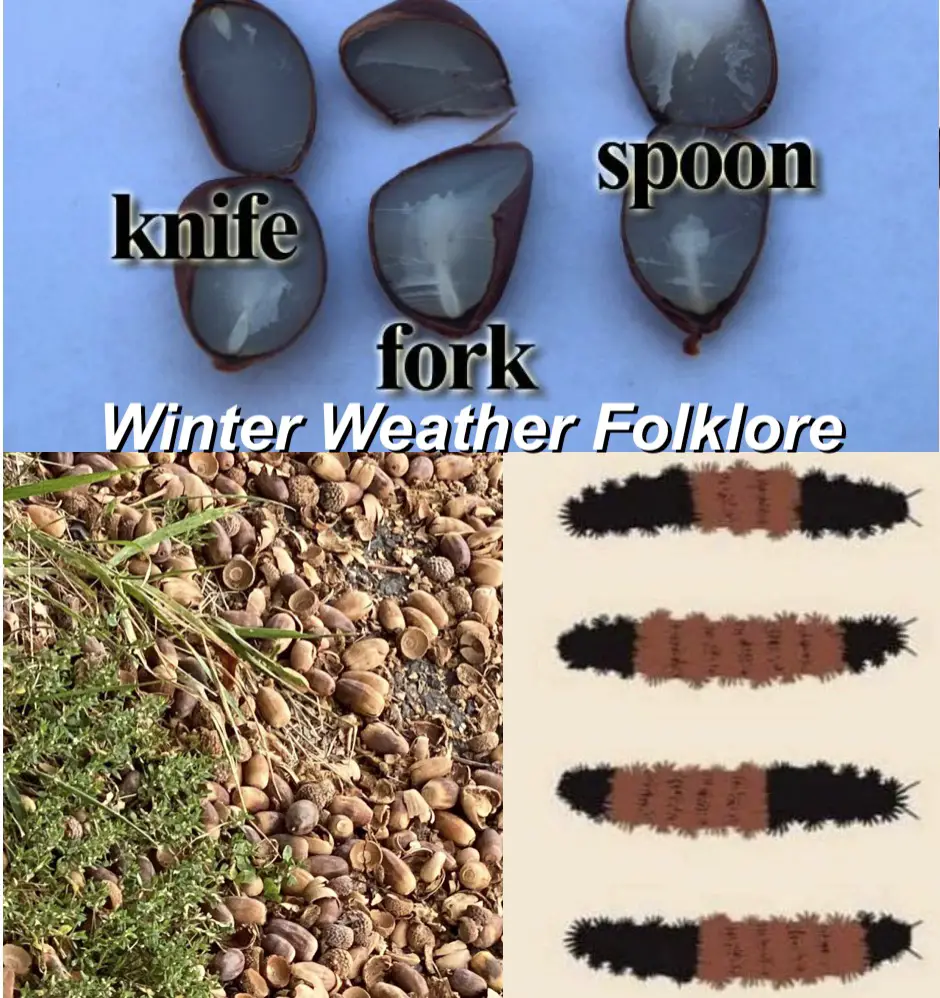 Please share your thoughts, best weather pics/video, or just keep in touch via social media