November 17 Quick Warming Trend Then Colder Weekend and Thanksgiving Week
Forecast
Justin Berk
Nov 17, 2021
6:34 am
0
Wednesday November 17
The next two days will bring warmer afternoons, but this of year we often get it followed by a quick flip to much colder air. That is the case this time, and we will feel it Friday and this weekend.
The pattern is looking much colder next week, and we can easily suggest it looks like winter. But that does not promise snow. We could see flurries, but the general feel will be much colder.
If you are a fan of snow, the pattern looks promising as we close out the month and begin December. 
Morning Surface Weather
A cold morning, and there will be a mix of high clouds today. The winds will shift and allow a warm up this afternoon, with a surge of warm air on Thursday. That will get us to near 70ºF, before a line of rain and storms Thursday night. 
By Friday, the cold winds will be undeniable and set us up for below average temps into the weekend.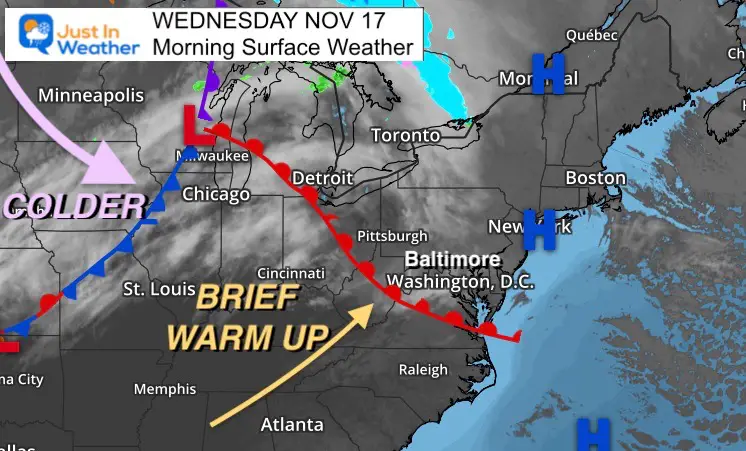 What to wear?
Gloves and hat this morning. By this afternoon you may carry that home with temps in the 60s.
Morning Temperatures
Afternoon Temperatures
Weather posts straight to your inbox
Sign up and be the first to know!
Weather Almanac: Climate Data
TODAY November 17
Normal Low in Baltimore:  36ºF
Record 20ºF in 1996
Normal High in Baltimore: 56ºF
Record 75ºF 1928
Thursday Temps
Morning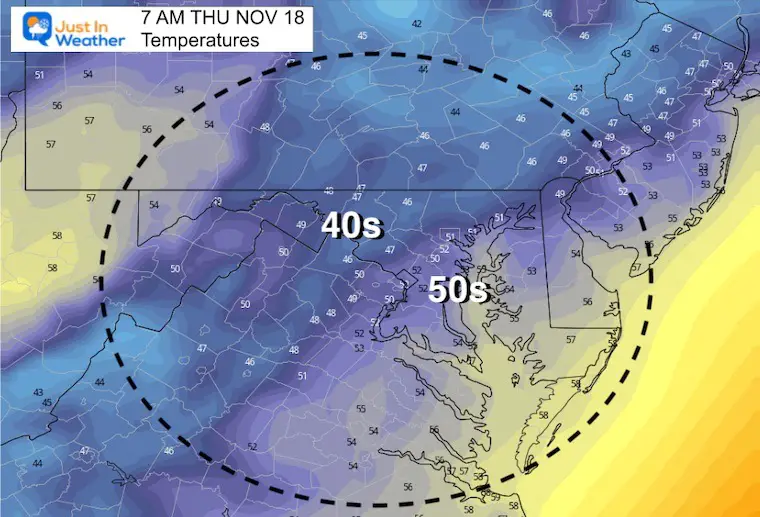 Afternoon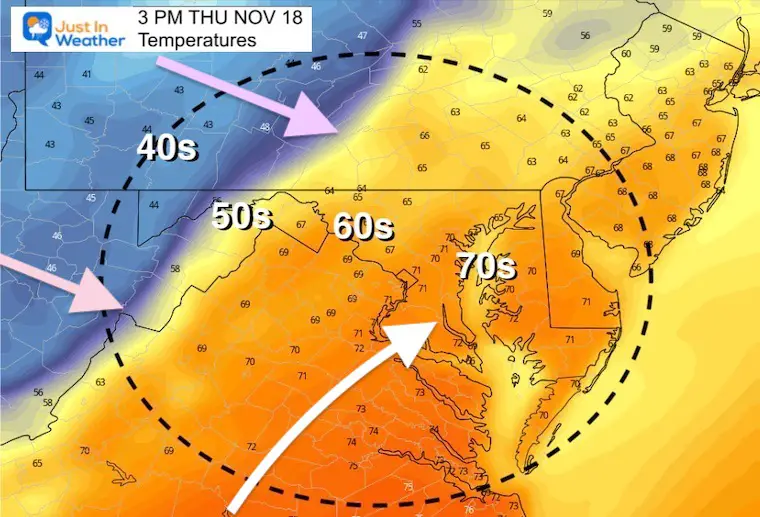 Rain Animation: 4 PM to Midnight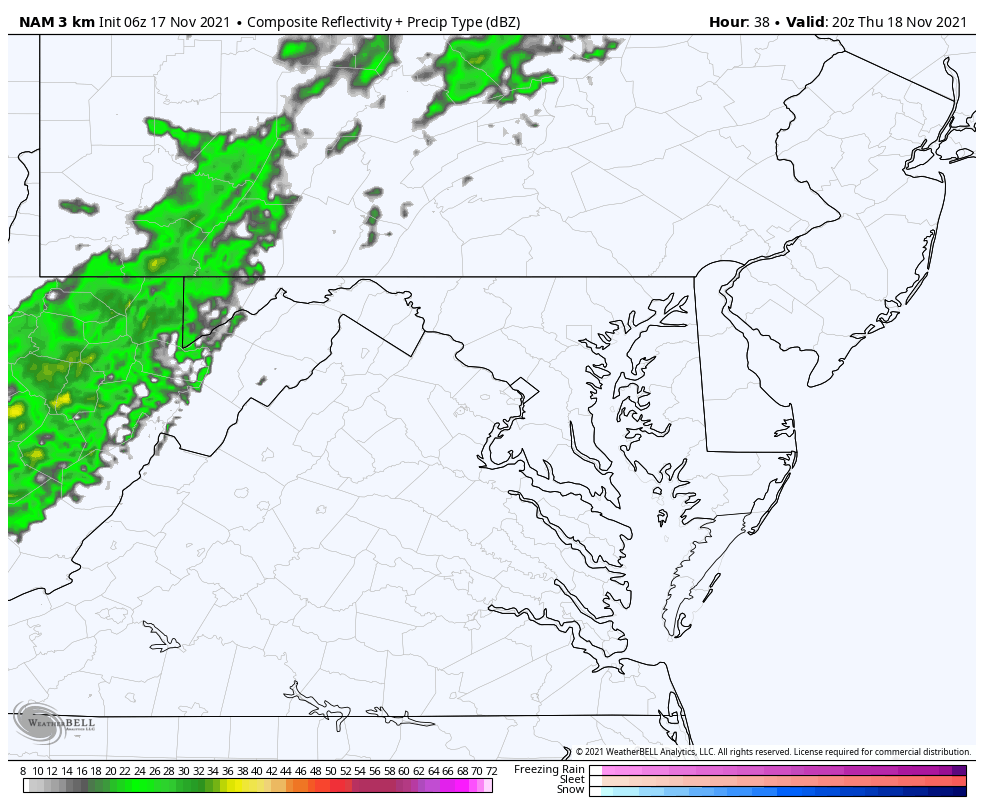 Looking Ahead: Jet Stream
Blue = Cold
Orange = Warm
Between Friday Morning and Tuesday, we can see the reinforcements of cold air with a DEEP TROUGH settling in.
This will come with a strong cold front. At this time I see mostly rain, but some snow showers and flurries may follow on Tuesday locally.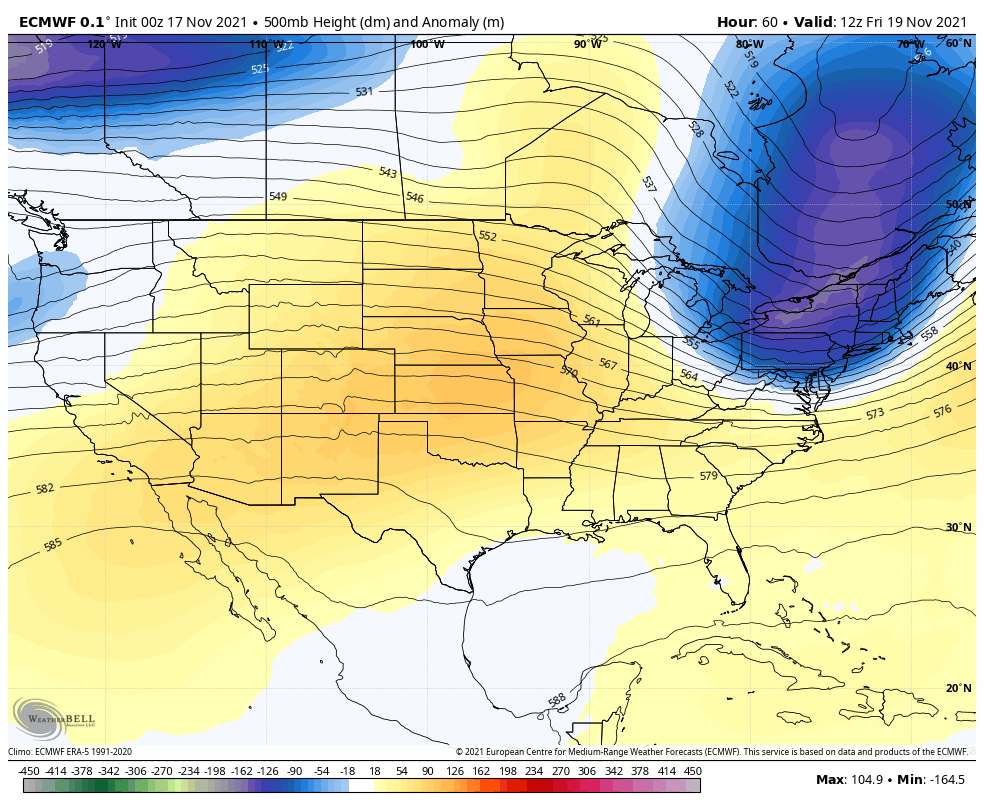 Storm Animation: Monday-Tuesday
Monday will begin with heavy rain and the warmest temps in the morning. As the cold air settles in, flurries and snow showers are possible on Tuesday.
7 Day Forecast
Winter Outlook Series: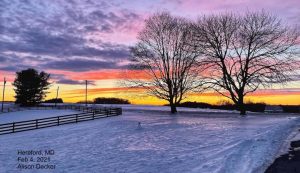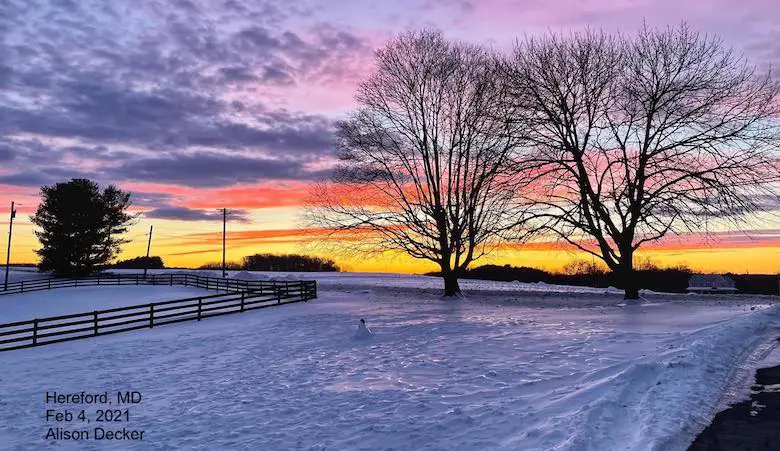 Last Winter Recap: My Old Outlook And Your Grades Of My Storm Forecasts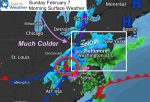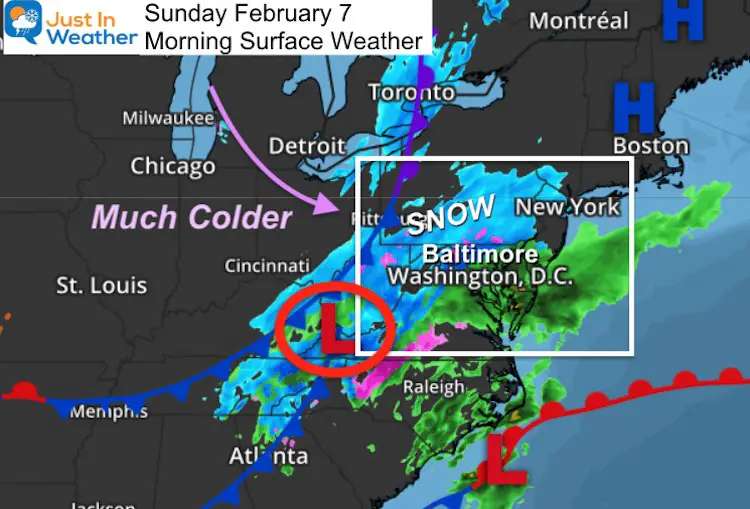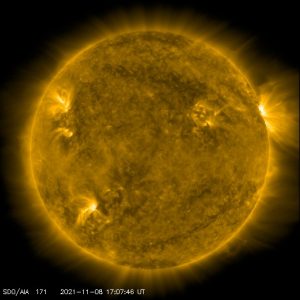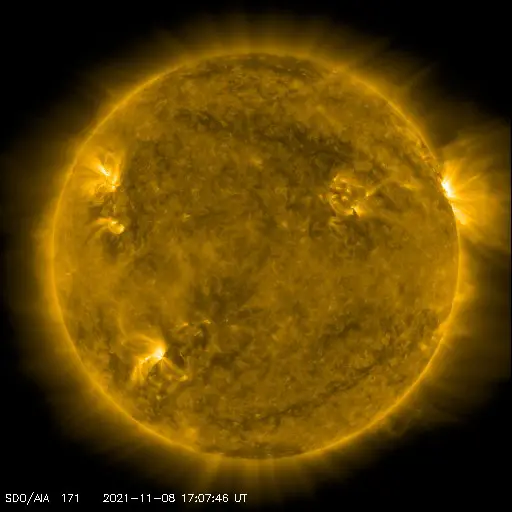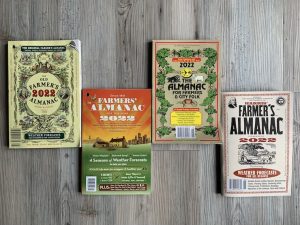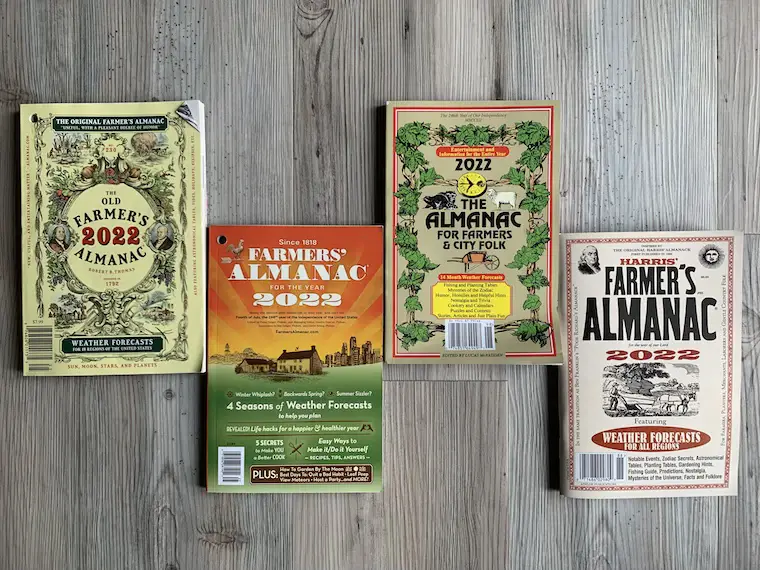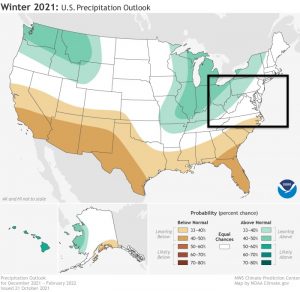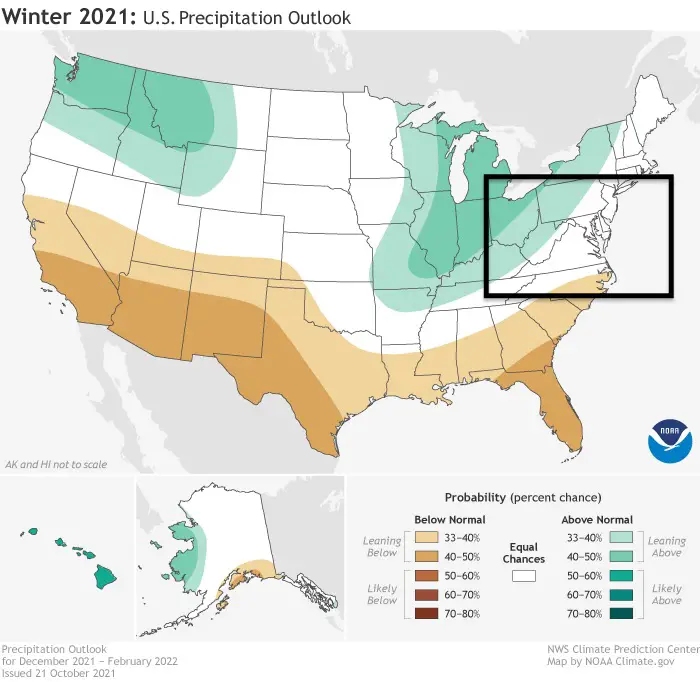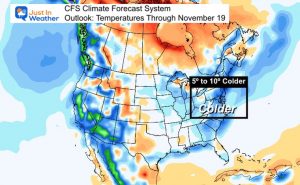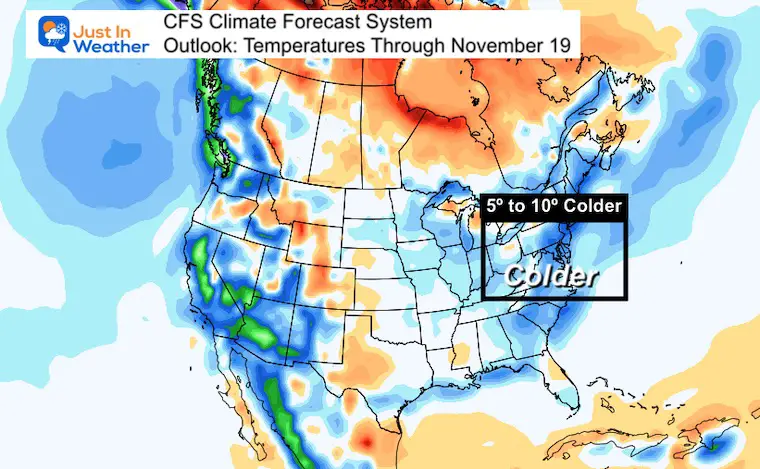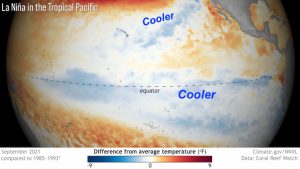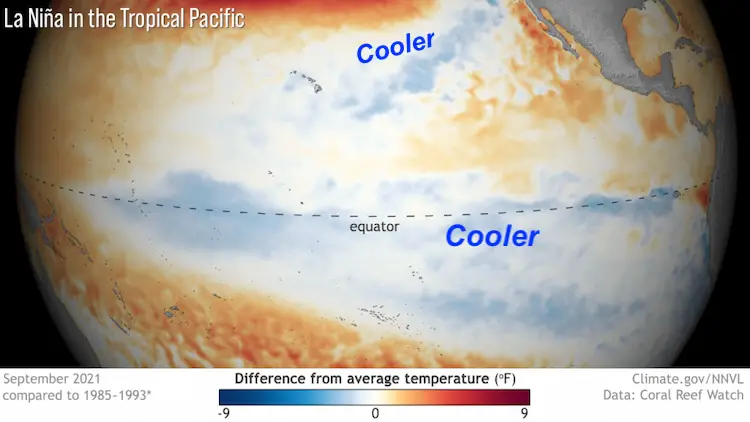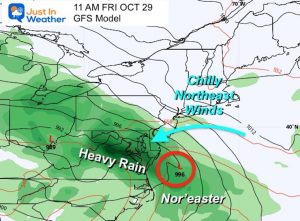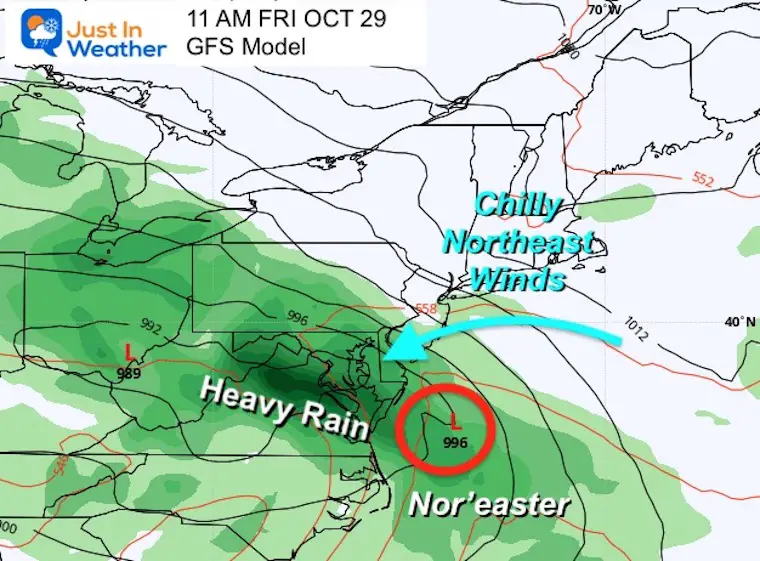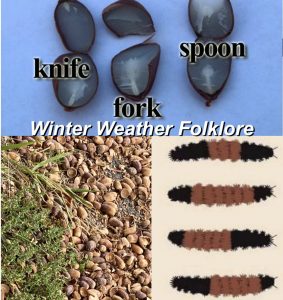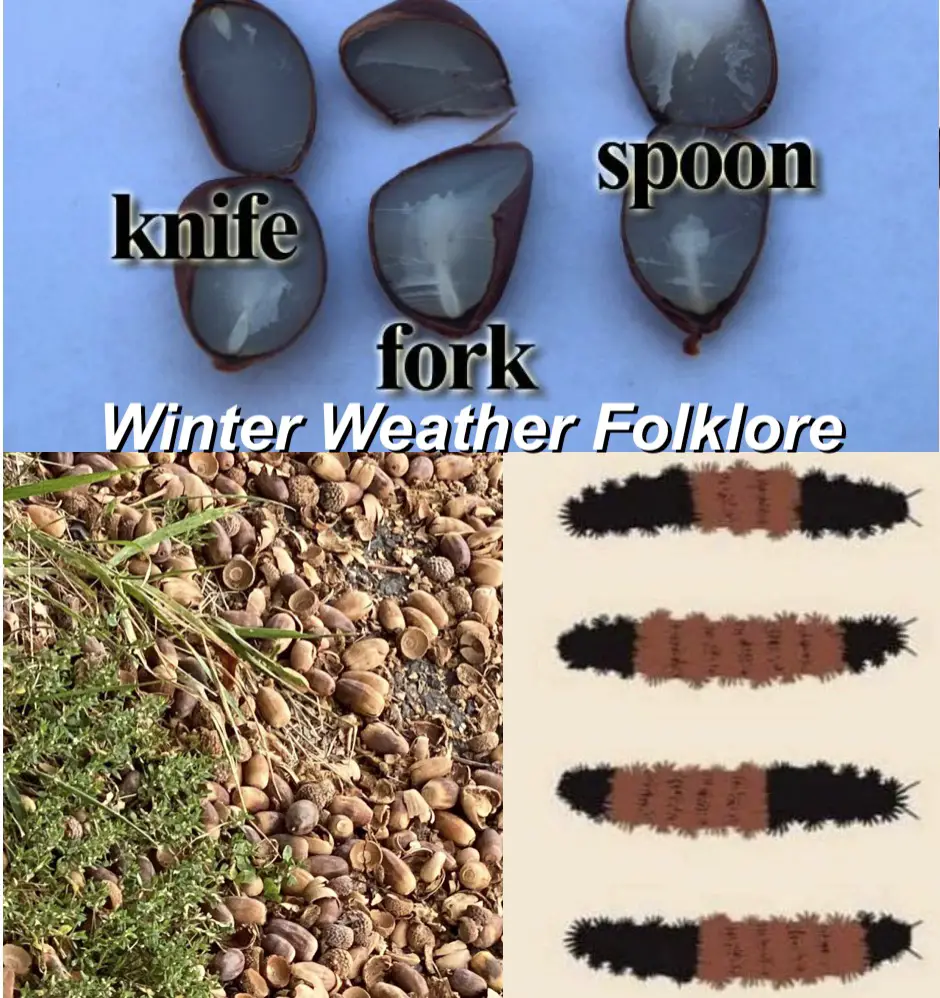 Faith in the Flakes Gear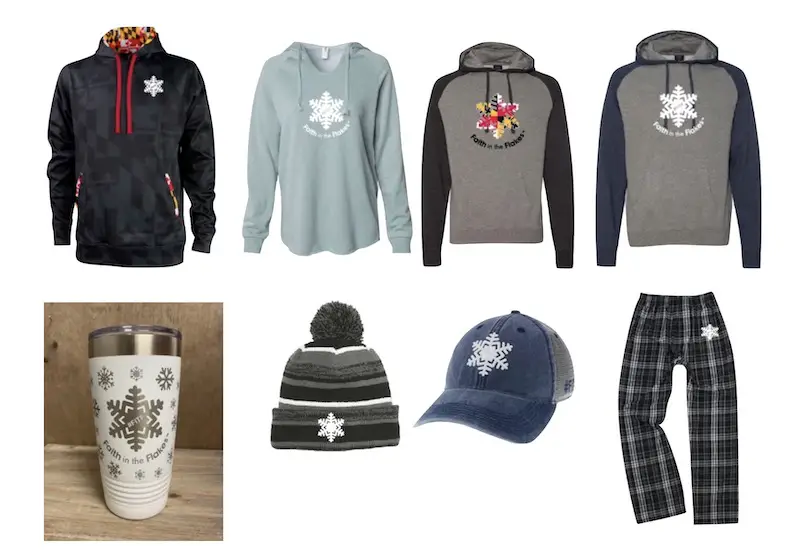 Please share your thoughts, best weather pics/video, or just keep in touch via social media