November 15 Chilly Winds And Maybe A Morning Flurry
Forecast
Justin Berk
Nov 15, 2021
6:31 am
0
Monday November 15
We are in for another wild swing this week. This morning a strong cold front will be kicking up winds that may gust between 30 and 40 mph. That will reinforce the colder air and possibly kick up a snow flurry in the northern suburbs. 
Mid week we will warm up and may still have one more day close to 70ºF, then abruptly turning colder again next weekend. 
Morning Surface Weather
A strong cold front is allowing the core of this cold air mass to reach us today. Winds will be brisk, and gusty.  
Some showers will develop, but light and scattered. This may include a snow flurry in the northern suburbs, with snow more pronounced in the high mountains of Garrett County.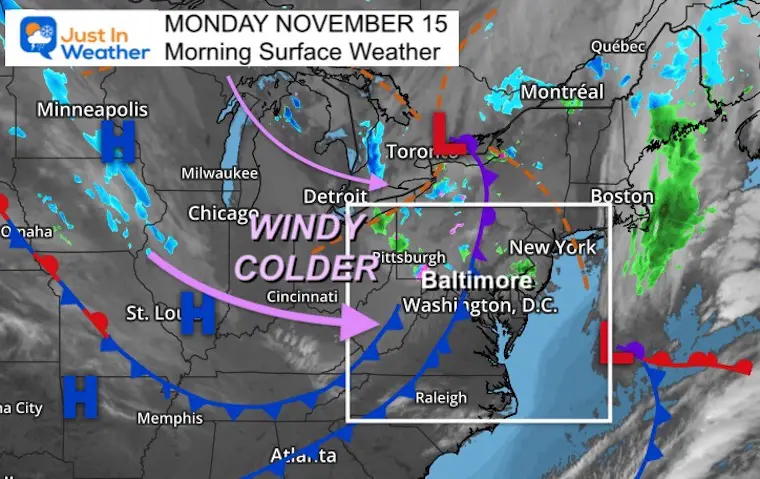 Radar Composite
The activity is scattered this morning but the emphasis in the mountains will remain during the day.
In central areas, there may be a brief shower that survives over the mountains with some flurries or sprinkles.
Any flakes will be brief and more likely in Washington, Frederick, Carroll, northern Baltimore Counties in Maryland, and southern PA.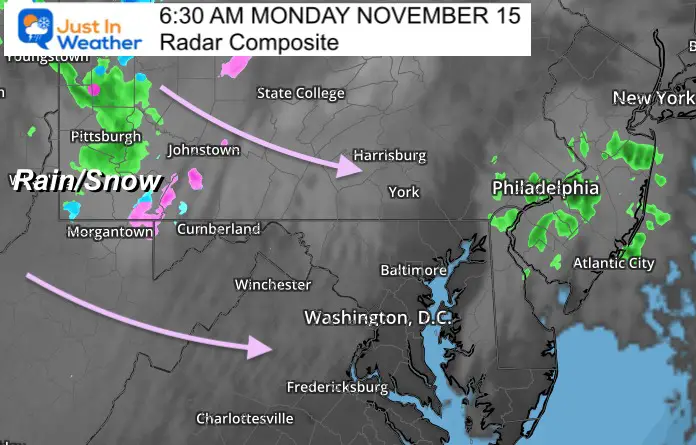 What to wear?
This may be a day for gloves and hats, especially if you are sensitive to the chill. It may 'feel' like the lower 30s during the afternoon.
Weather posts straight to your inbox
Sign up and be the first to know!
Morning Temperatures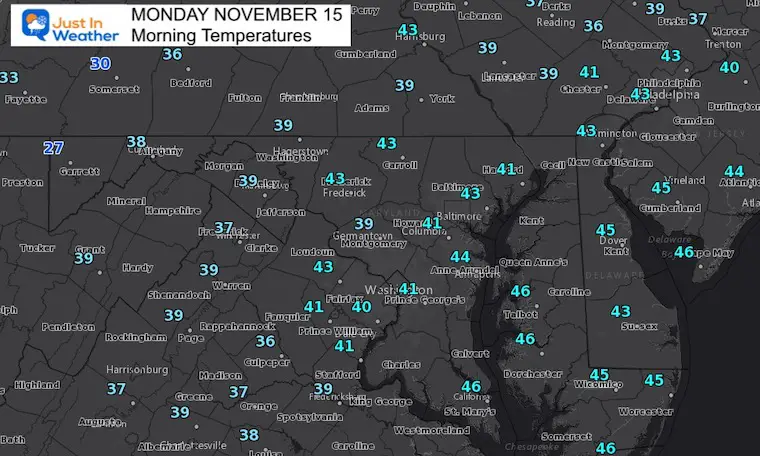 Wind Forecast
Behind the front and when the rain ends, this shift to NW winds will bring in the start of the cooling. 
Afternoon Temperatures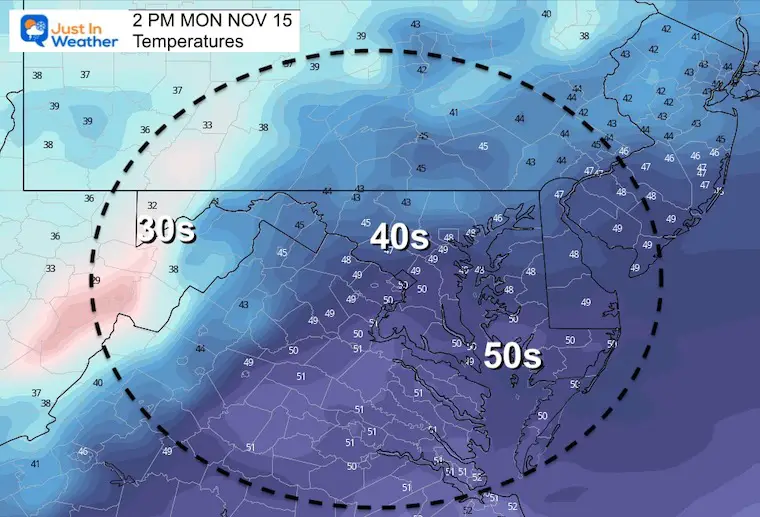 Weather Almanac: Climate Data
TODAY November 15
Normal Low in Baltimore:  37ºF
Record 19ºF in 1986
Normal High in Baltimore: 57ºF
Record 79ºF 1993
Tuesday Temps
Morning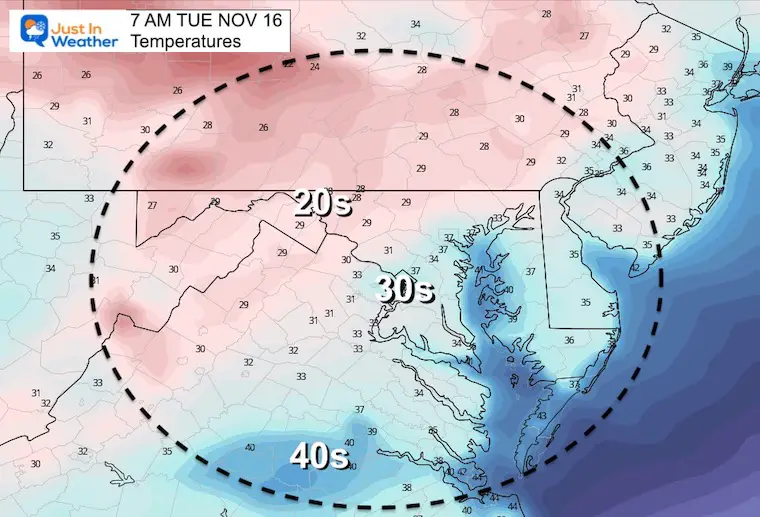 Afternoon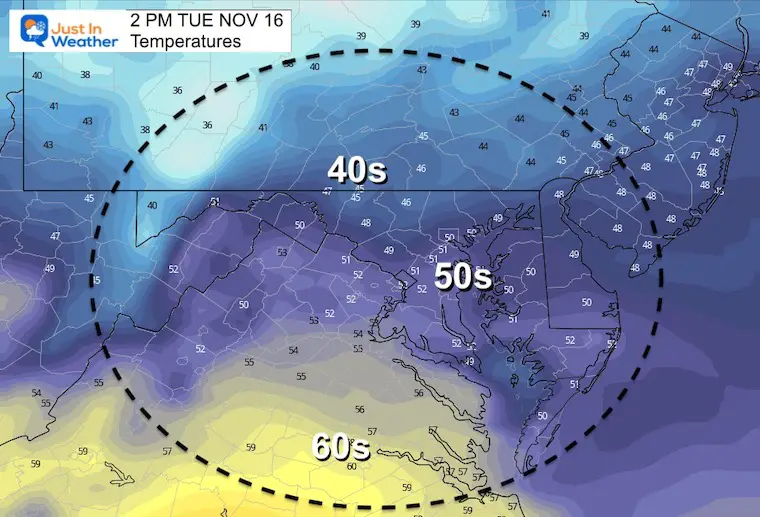 Looking Ahead: Jet Stream
Blue = Cold
Orange = Warm
Big changes over the next week to 10 days. This cold hit will be brief, but so will be the warm up mid week.
The next real surge of cold air will arrive before Thanksgiving. Here we see the bottom fall out, which may come with a storm early next week. Stay tuned.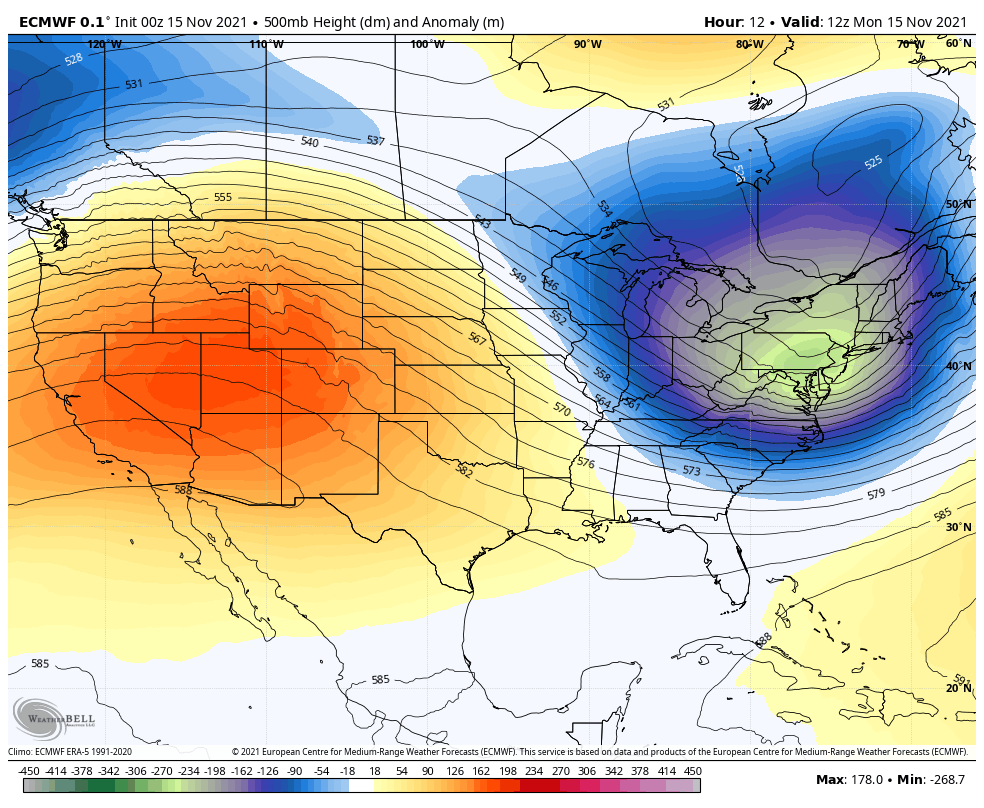 7 Day Forecast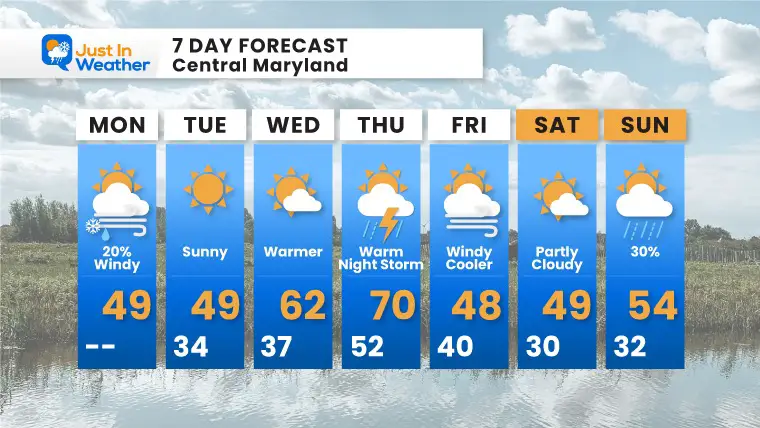 Winter Outlook Series: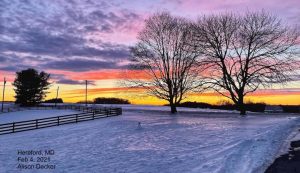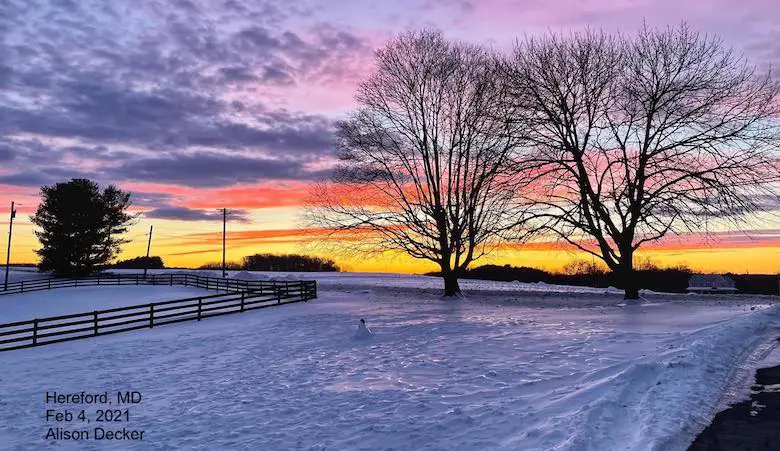 Last Winter Recap: My Old Outlook And Your Grades Of My Storm Forecasts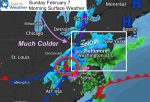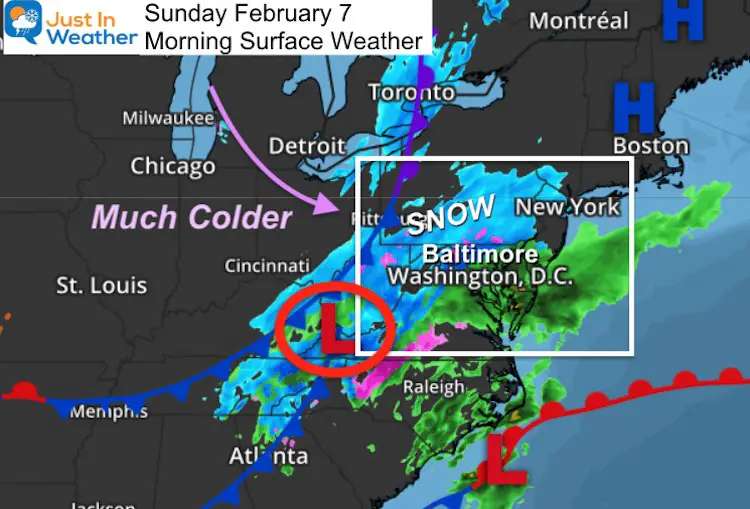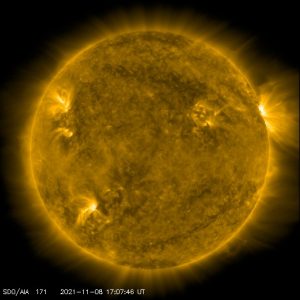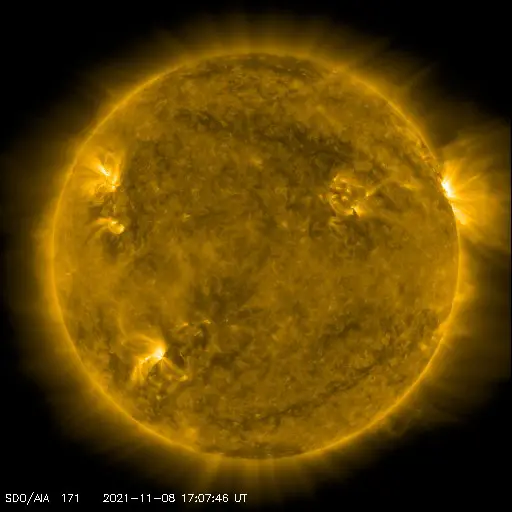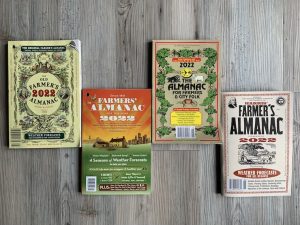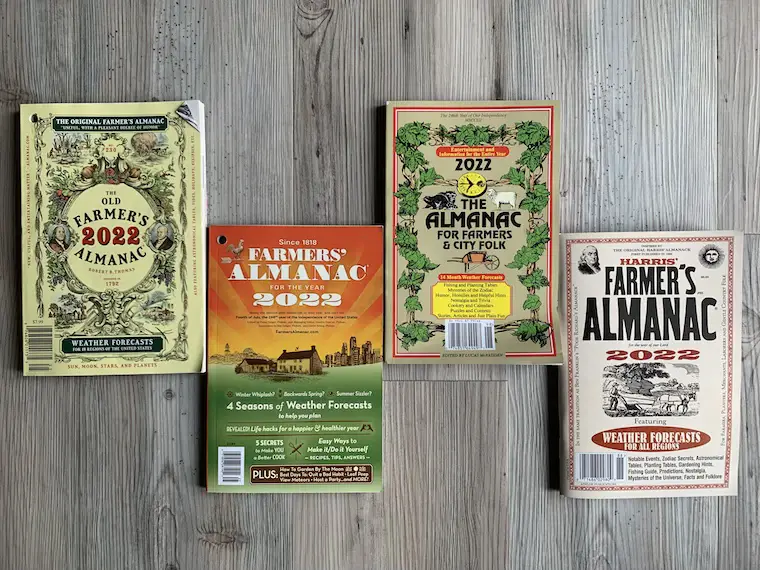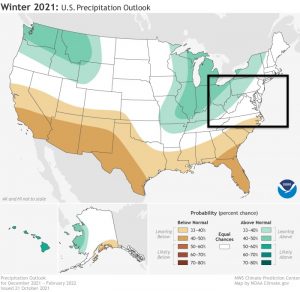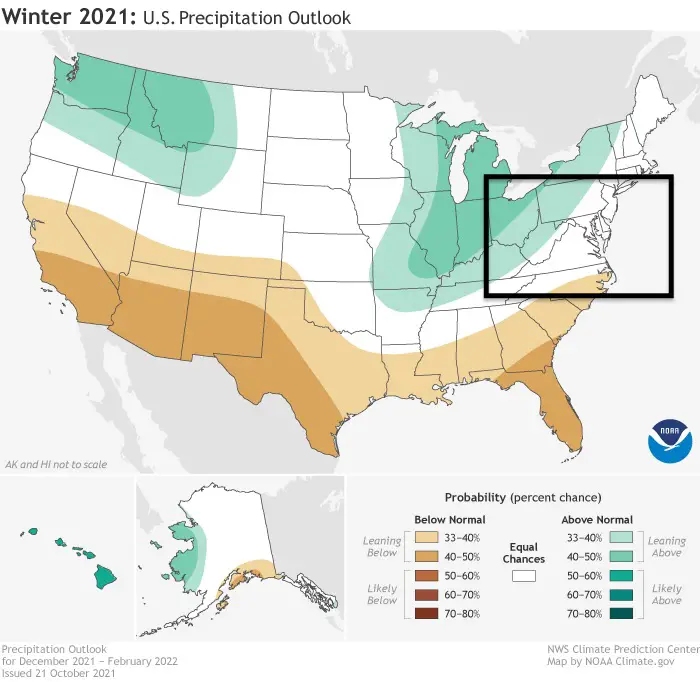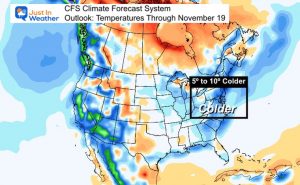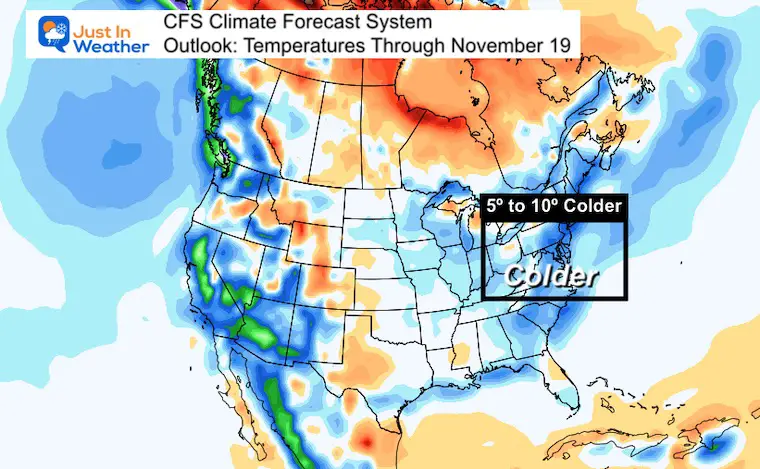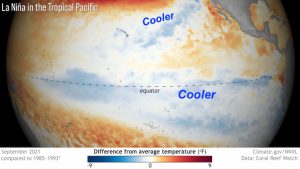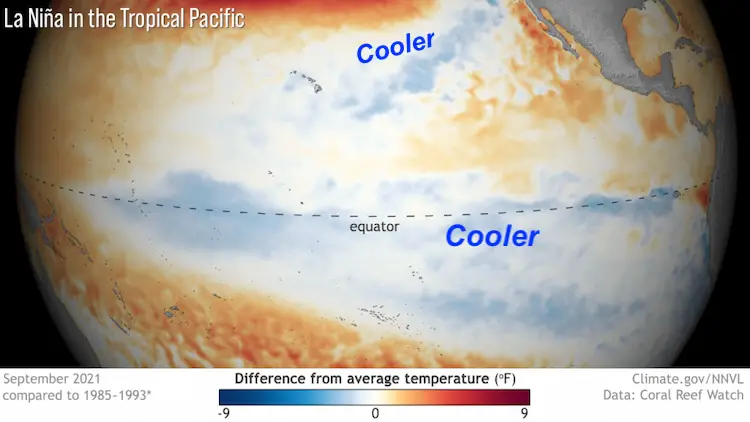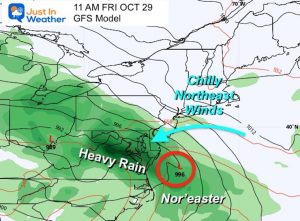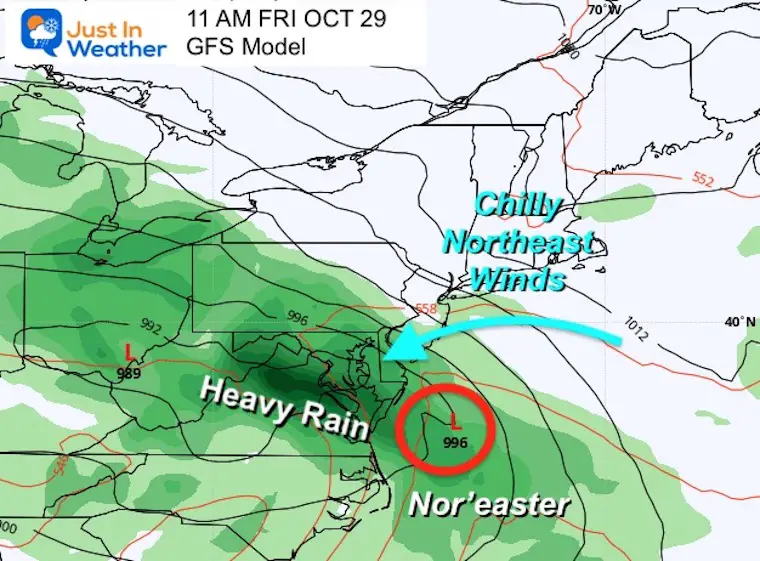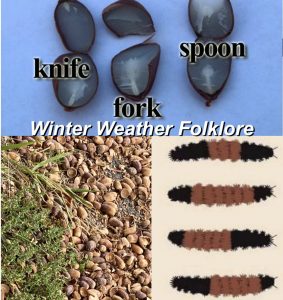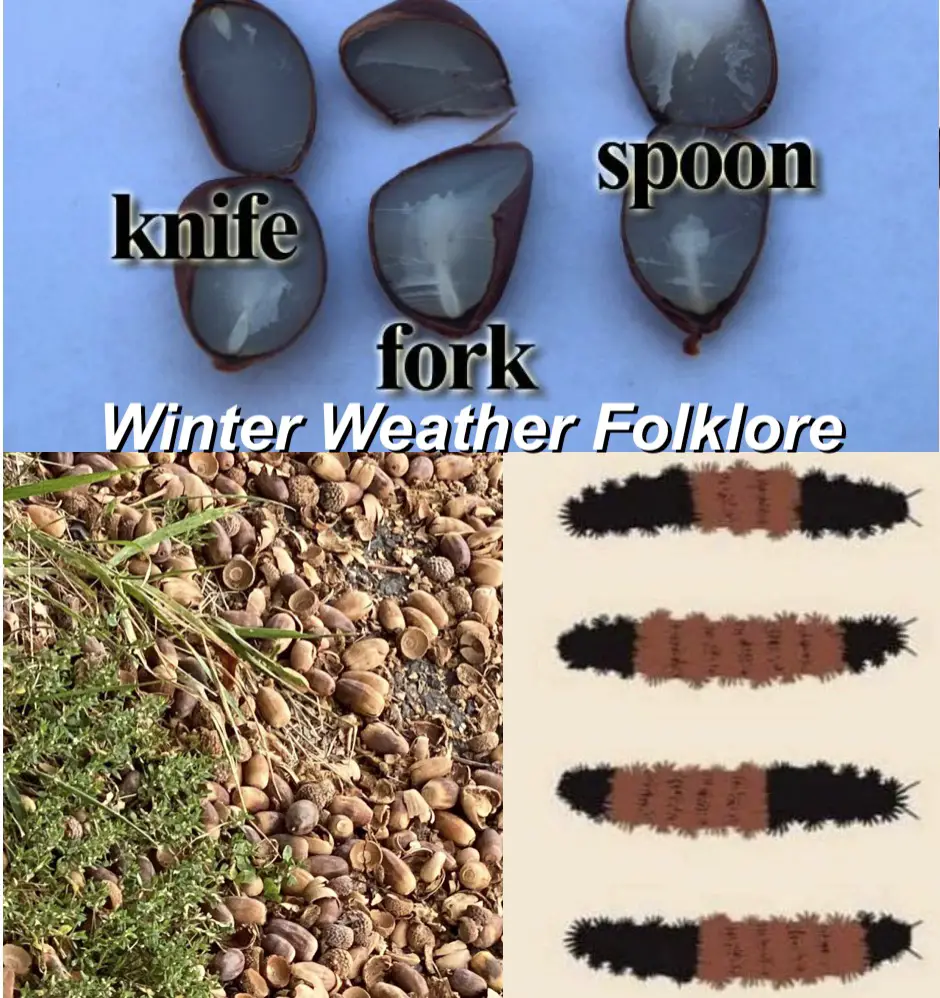 Faith in the Flakes Gear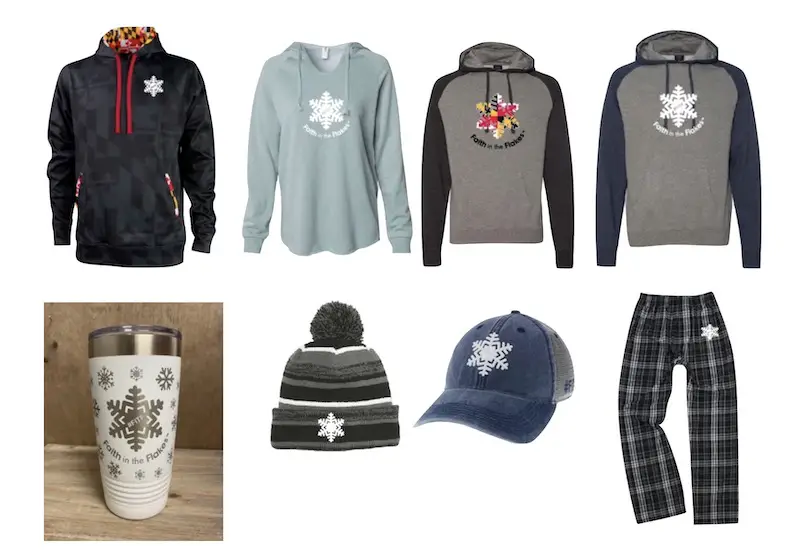 Please share your thoughts, best weather pics/video, or just keep in touch via social media