November 12 Morning Storms Then Cooler Pattern Settles In
climate data
Forecast
Justin Berk
Nov 12, 2021
6:14 am
0
Friday November 12
I can't be the only one who was woken up by wind driven rain against the window. That is ahead of a strong cold front that is passing through the region now. 
I've added the live radar widget below (that is what asked for your location).
A few days ago this looked like a rainy day. It will not be. This is just a morning event, which is a signal that weather systems continue to be moving faster than first thought.
But over the next few days we will be stuck in a cooler than normal pattern.  This will bring in snow to the mountains and some additional showers in metro areas 
Note: I am aiming to publish My Winter Outlook by mid day today. I will send it out first via email. Here's how to get on that list.
Weather posts straight to your inbox
Sign up and be the first to know!
Morning Surface Weather
This strong cold front is part of a larger storm that is bringing the first Blizzard of the season to the Great Lakes.  The core of the cold air is often delayed a day or two behind the front. 
We get into the colder air this weekend. Upslope snow showers will mainly prevail in the high mountains. 
Radar Snapshot at 6 AM
The line is moving to the east. But the individual cells are riding the south winds and pushing up to the north-northeast.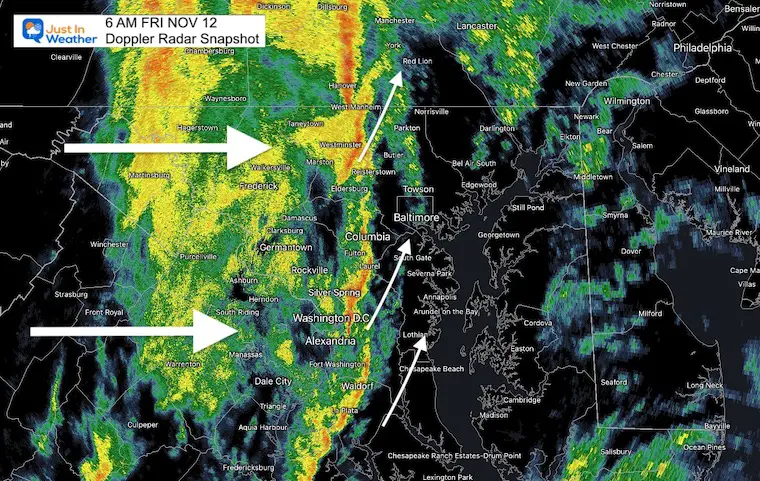 Live Radar Widget
Radar Forecast: 7 AM to Noon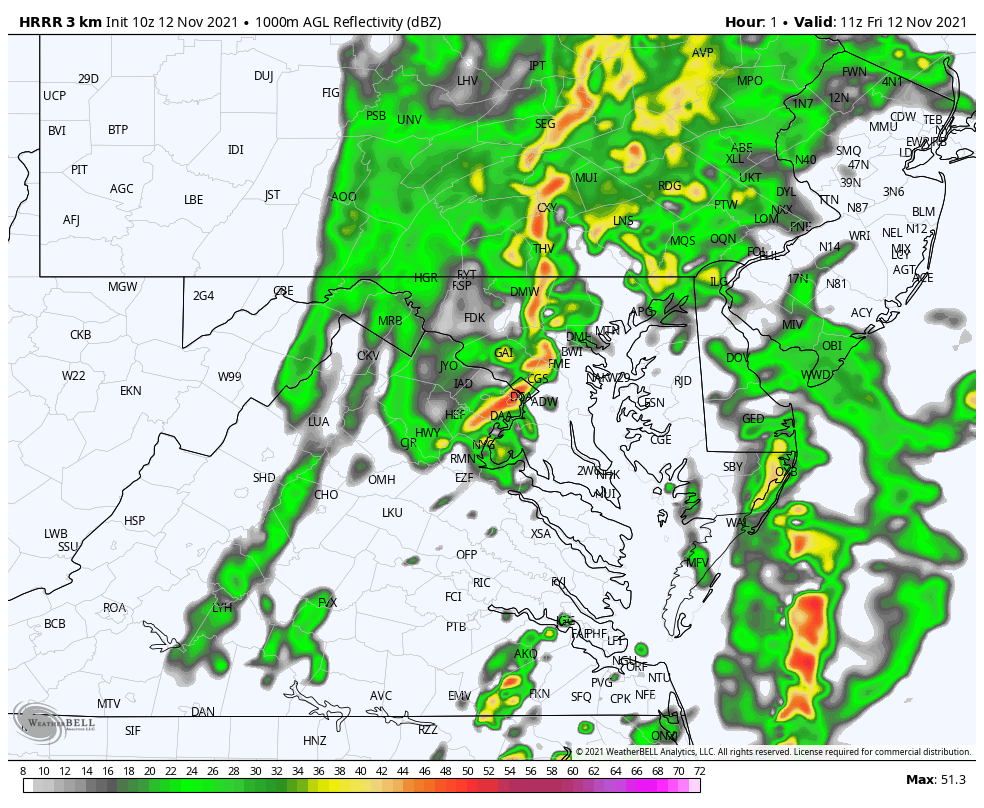 Morning Temperatures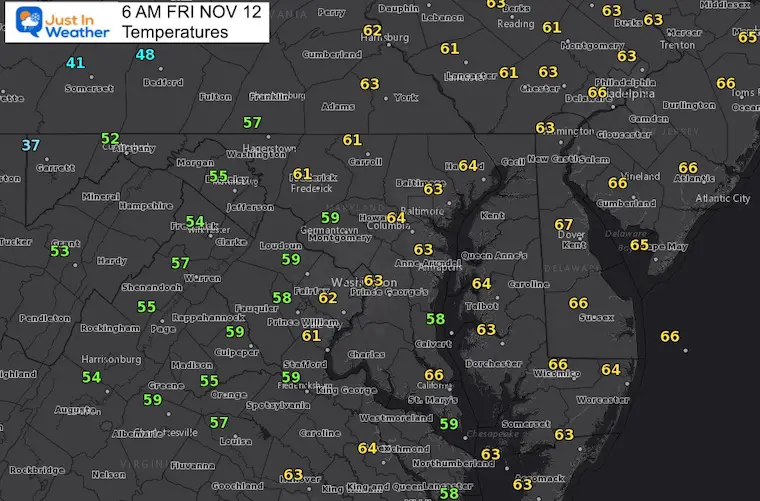 Wind Shifting
Behind the front and when the rain ends, this shift to NW winds will bring in the start of the cooling.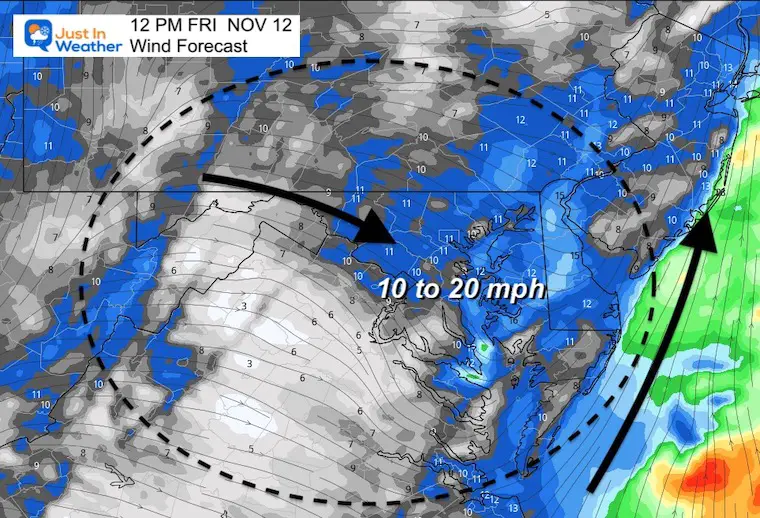 Afternoon Temperatures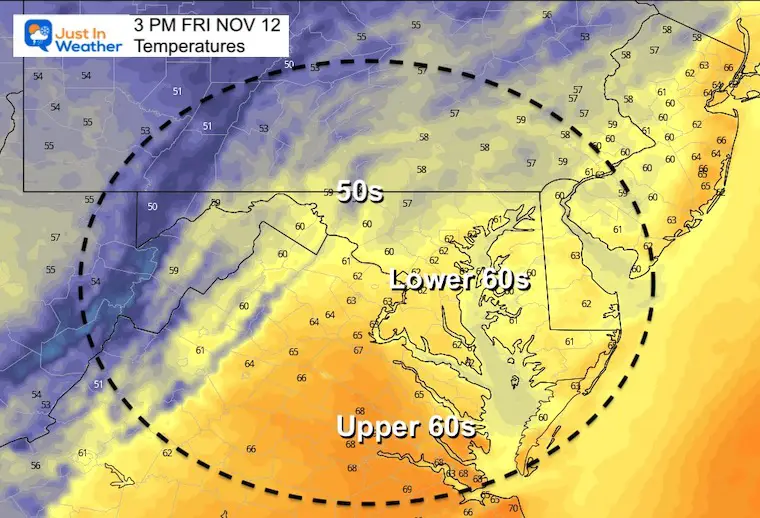 Weather Almanac: Climate Data
TODAY November 12
Normal Low in Baltimore:  38ºF
Record 18ºF in 1957
Normal High in Baltimore: 58ºF
Record 78ºF 1879
Saturday Disturbance
An upper level system will enhance a band of showers.
It will be a brief hit of rain in some metro areas, most likely late morning to mid day. But snow showers span the day in the high mountains.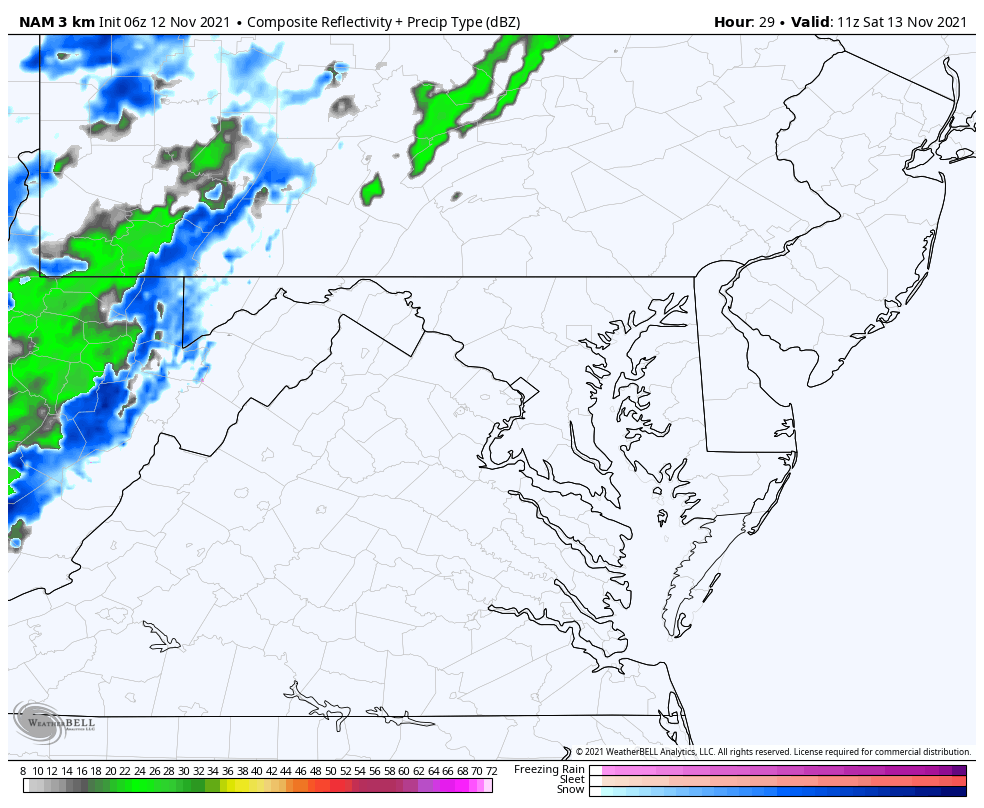 Saturday Temps
Morning
Afternoon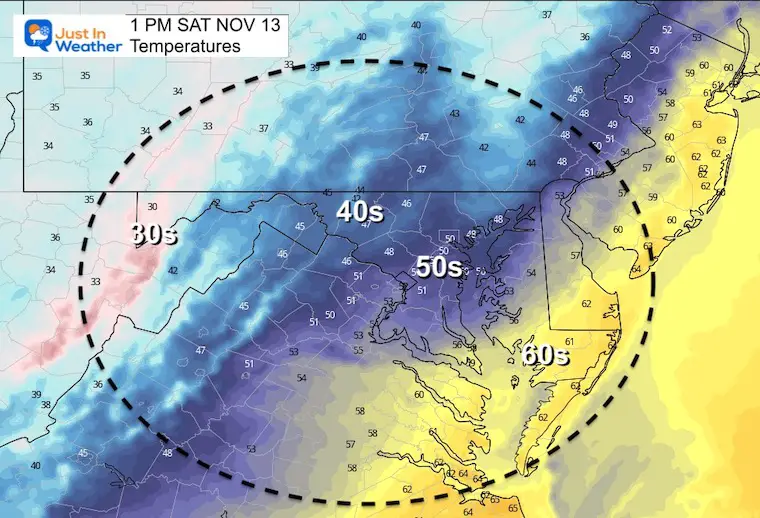 7 Day Forecast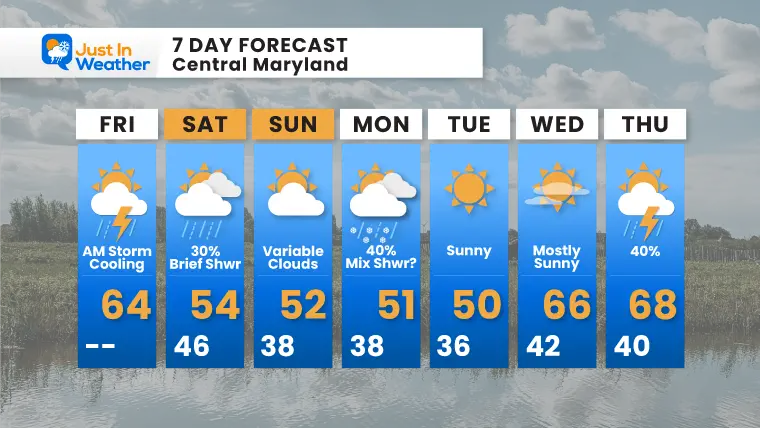 Last Winter Recap: My Old Outlook And Your Grades Of My Storm Forecasts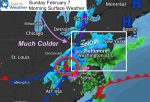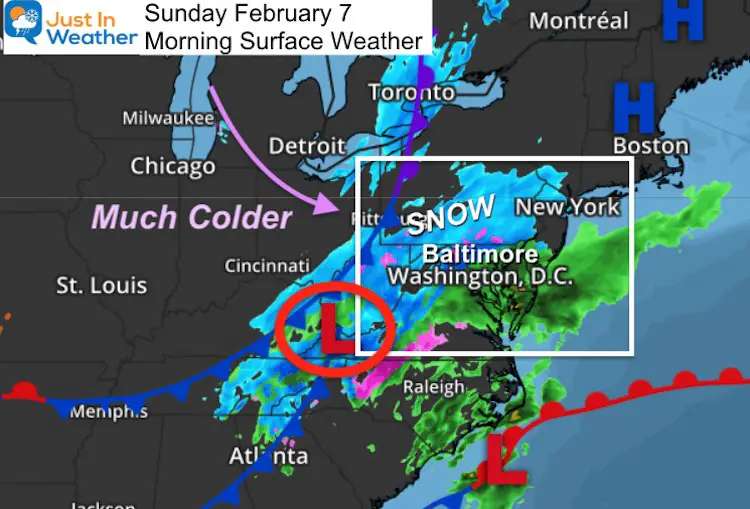 Also See The Winter Outlook Series: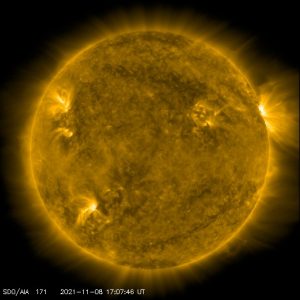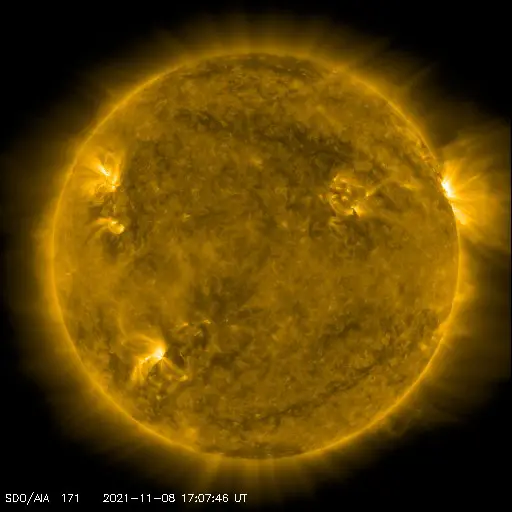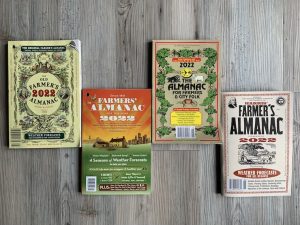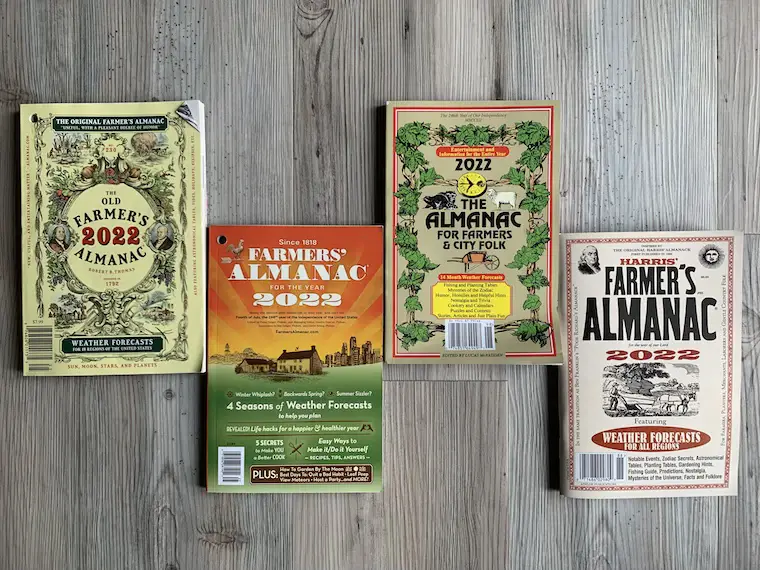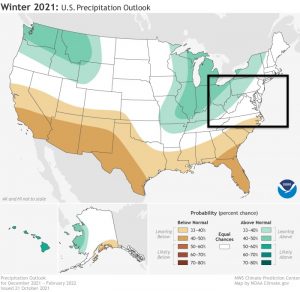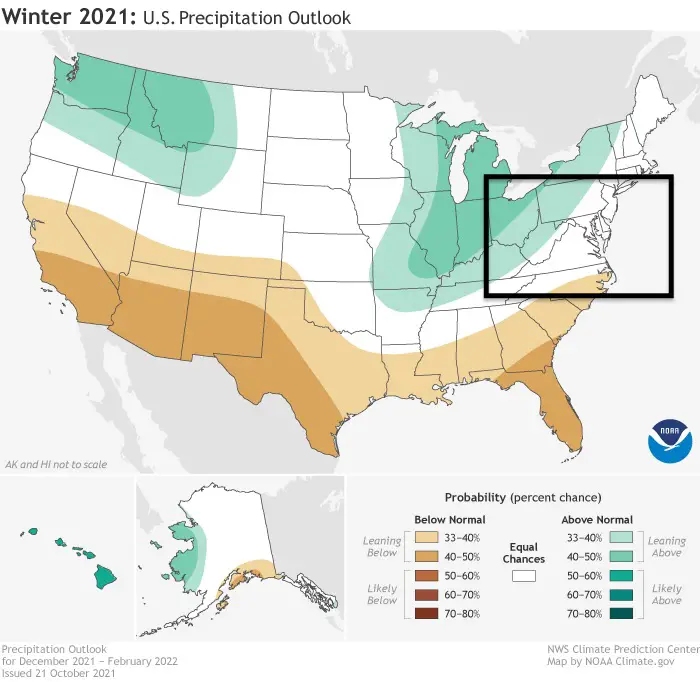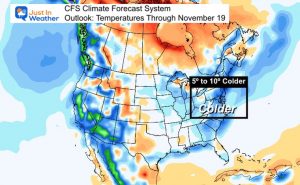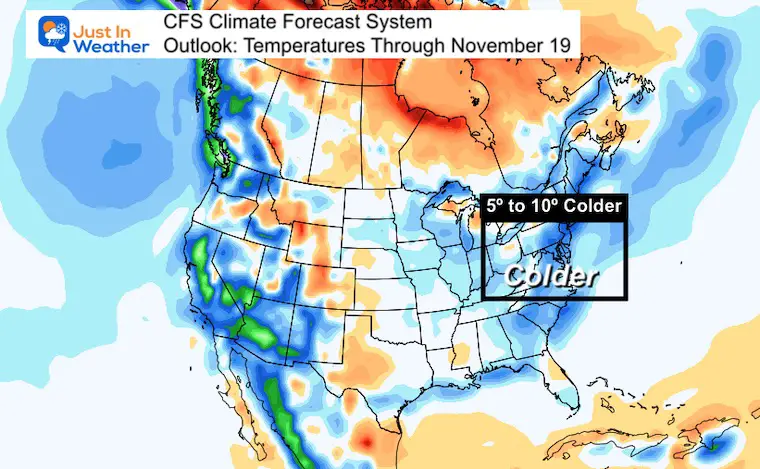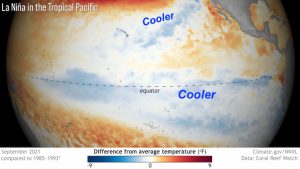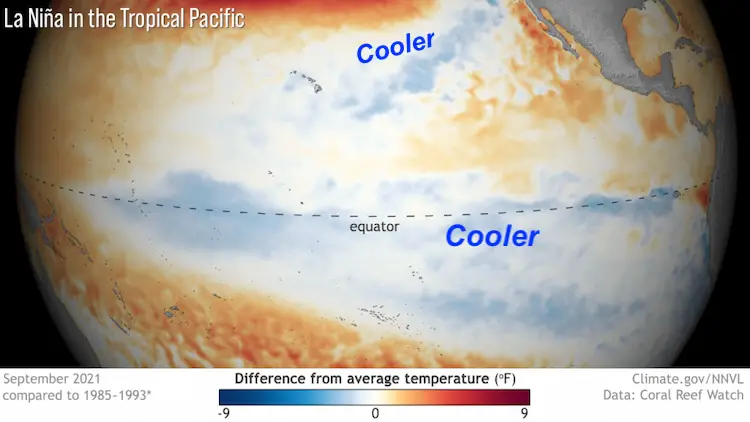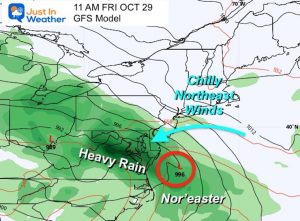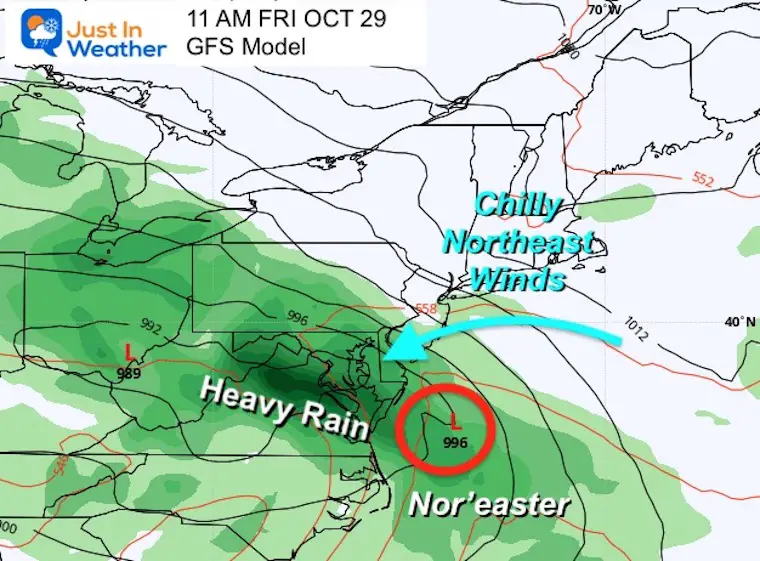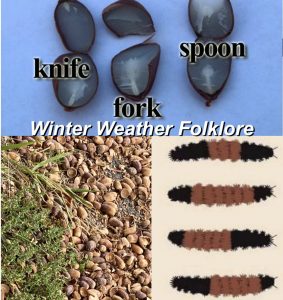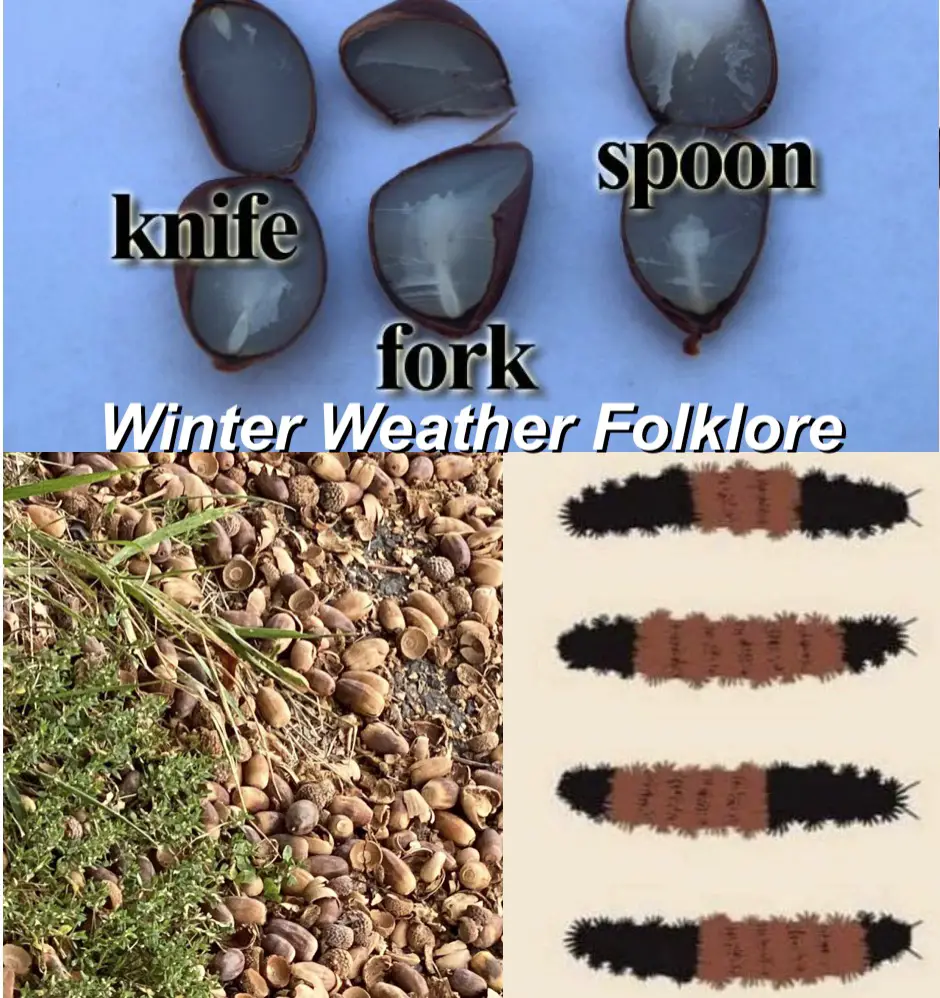 Faith in the Flakes Gear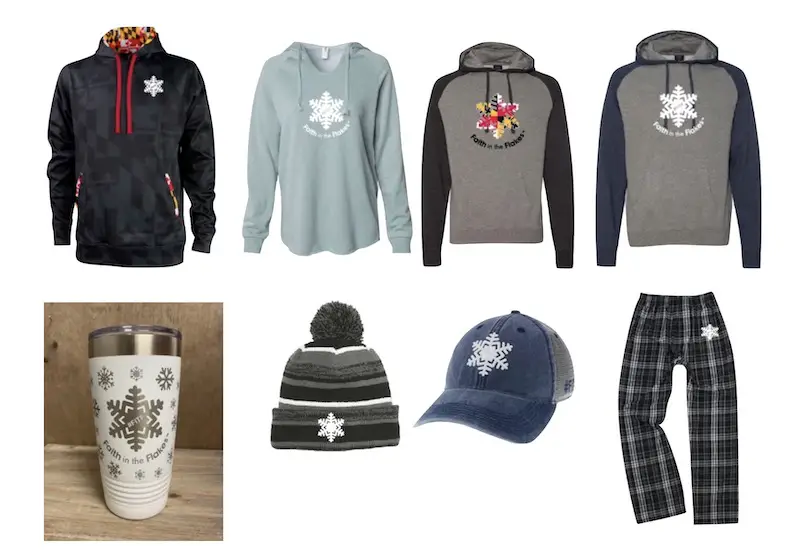 Please share your thoughts, best weather pics/video, or just keep in touch via social media