Severe Storm Timeline Potential Tuesday Afternoon July 5
NOAA
rain timeline
Severe Weather
Forecast
Justin Berk
Jul 5, 2022
10:57 am
0
July 5 2022 Late Morning Update
Watching a storm complex moving out of the Great Lakes into the Ohio Valley this morning two things have become apparent: First, the arrival time in central Maryland will be at the peak heating of the day.  Second, there is more activity than the short range modeling is showing… again!
Below I have included the latest timeline slider and animation along with a live radar widget to compare.
Infrared Satellite Loop
2 hours ending at 10:46 AM
The higher cloud tops are in yellow and red. Seeing this early in the morning strongly suggests a lot of energy in the atmosphere to work with.  Look closely and you might see the circulation, which may be a mesoscale Low Pressure forming ahead of the front. This will be augmented by the heating this afternoon.
Surface Weather Analysis
The mesoscale circulation is the core of the severe storm complex. This seems to have a target for central Maryland and a thing between 3 PM and 6 PM.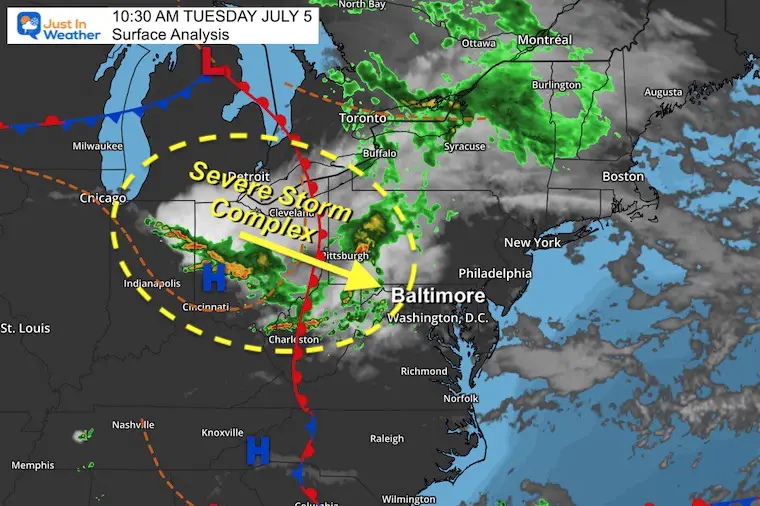 This complex brings its own circulation and heightens the risk for all severe weather parameters including:
Damaging Winds Over 58 mph
Large Hail Over 1" diameter
Isolated Tornados or Straight Line Wind Damage

 

A larger risk for dangerous lightning and pockets of flash flooding.

 
Severe Storm Risk
There is a large swatch of severe storm 'risk' issued by NOAA. Now the short range models have locked in on what looks like a mesoscale cyclone crossing between Baltimore and Washington DC.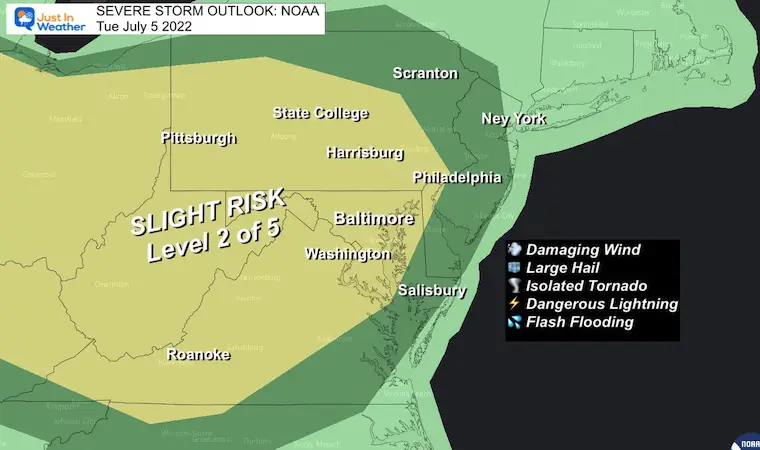 Weather Alert Reminder:
A Watch will be issued for 'potential'. This will cover a large area for a 6 hour (or longer) time frame. 
A Warning will be issued when there is a severe storm happening and being tracked. This will usually be for 30 to 45 minutes with specific towns in the path listed.
Timeline —-> slider
2 PM to 8 PM
(potential for this to arrive up to 1 hour faster than shown here)
Focus on crossing the metro areas the full animation is below.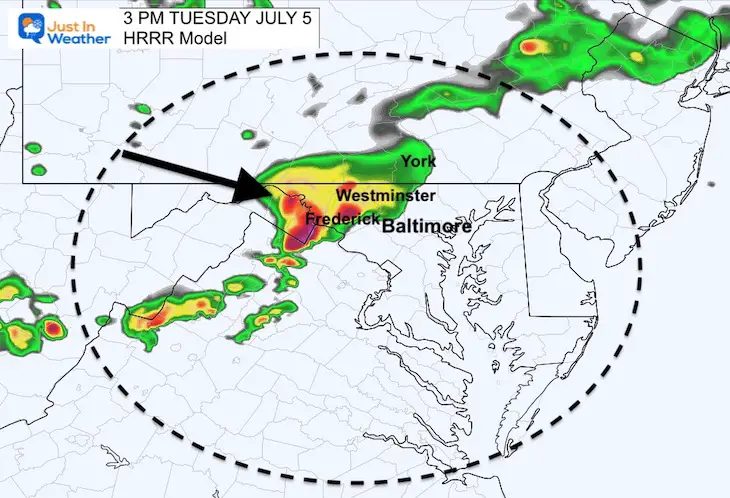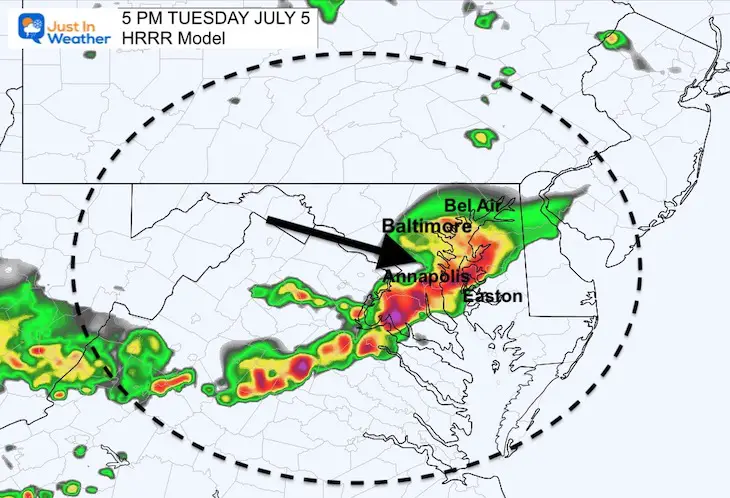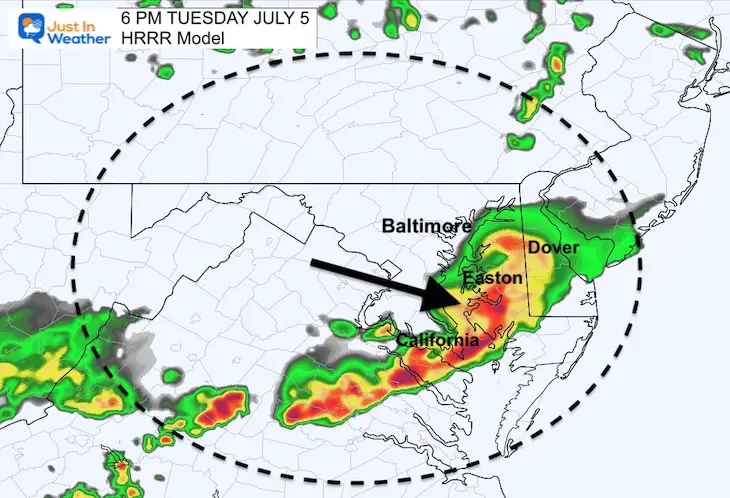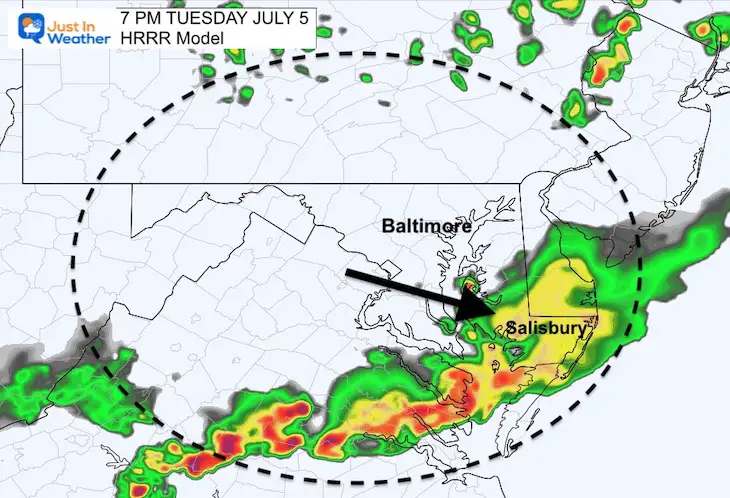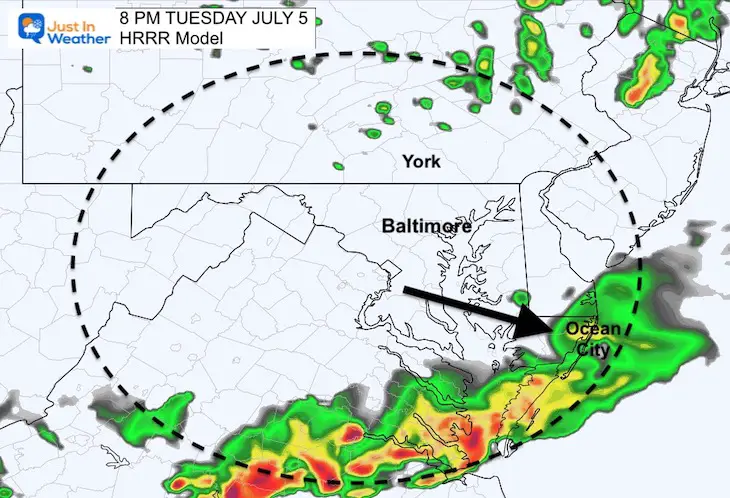 july-5-weather-severe-storm-radar-simulation-hrrr-pm-2
july-5-weather-severe-storm-radar-simulation-hrrr-pm-3
july-5-weather-severe-storm-radar-simulation-hrrr-pm-4
july-5-weather-severe-storm-radar-simulation-hrrr-pm-5
july-5-weather-severe-storm-radar-simulation-hrrr-pm-6
july-5-weather-severe-storm-radar-simulation-hrrr-pm-7
july-5-weather-severe-storm-radar-simulation-hrrr-pm-8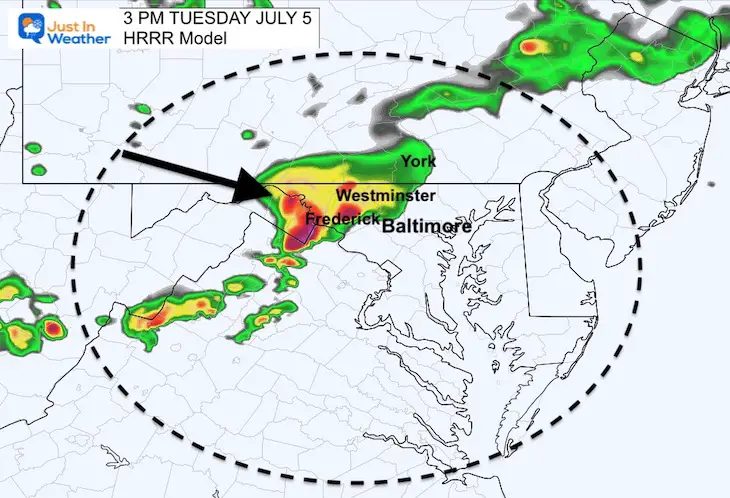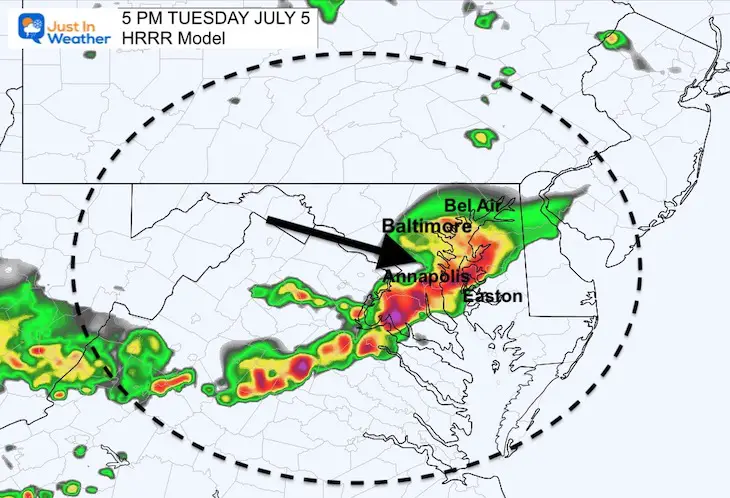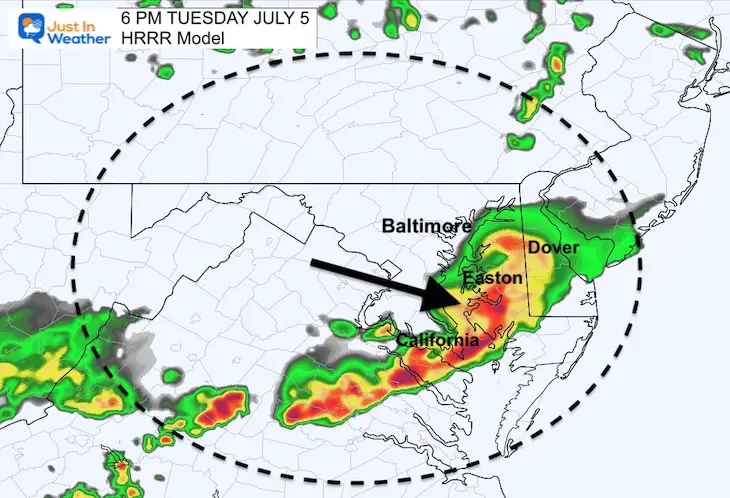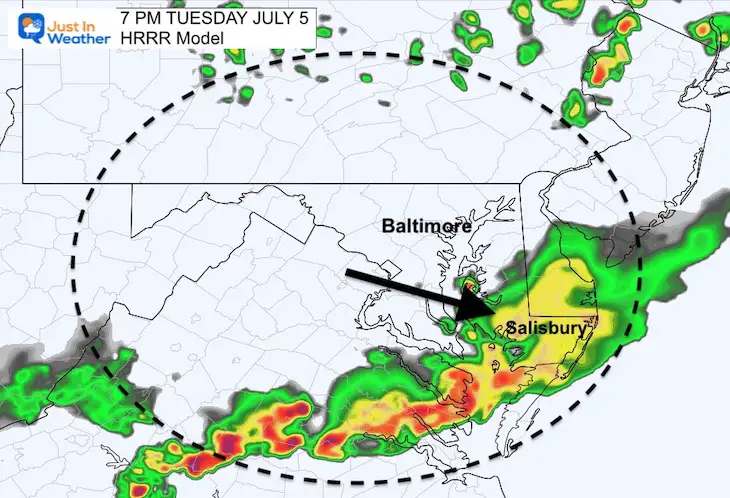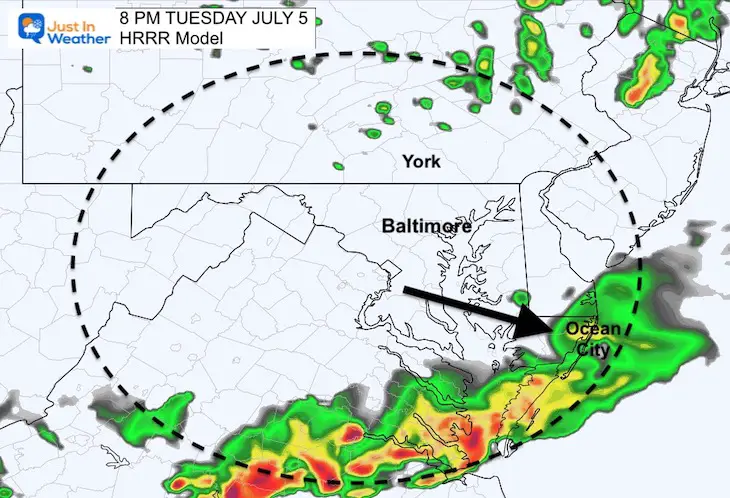 HRRR Model Animation: 12 PM to Midnight
Note that after this complex crosses southern Maryland, there may be more scattered storms across southern Pennsylvania, which may also drop south overnight.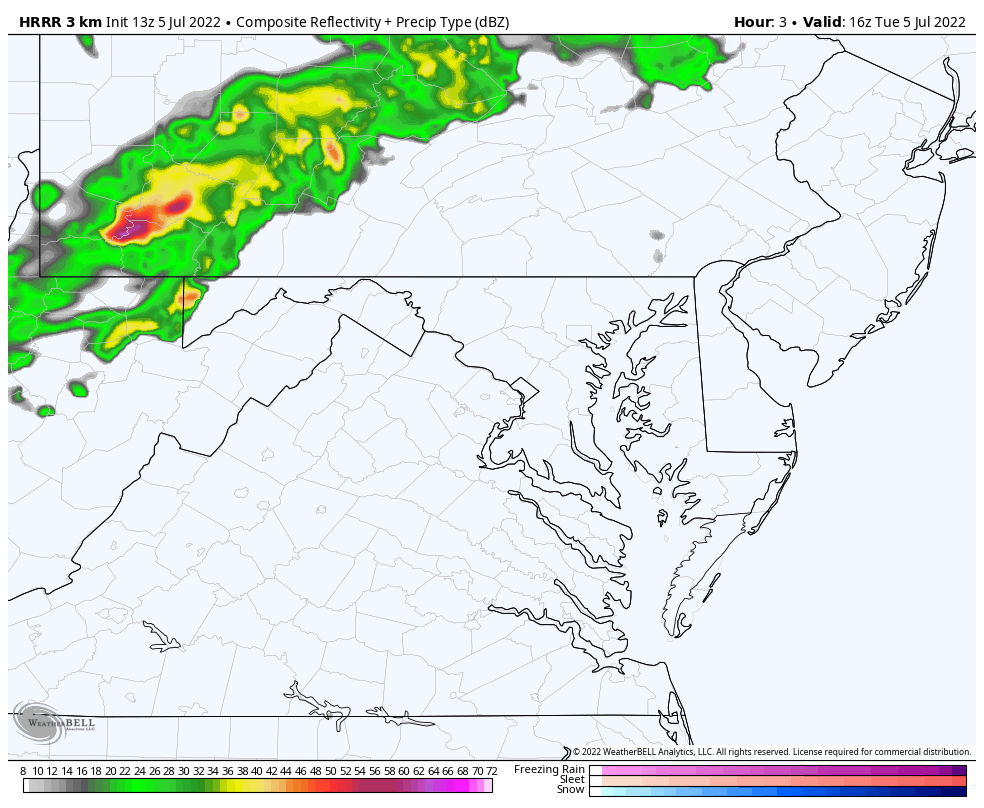 Live Radar and Lightning Widget
Lookin Ahead
Wednesday Temperatures
Morning
Afternoon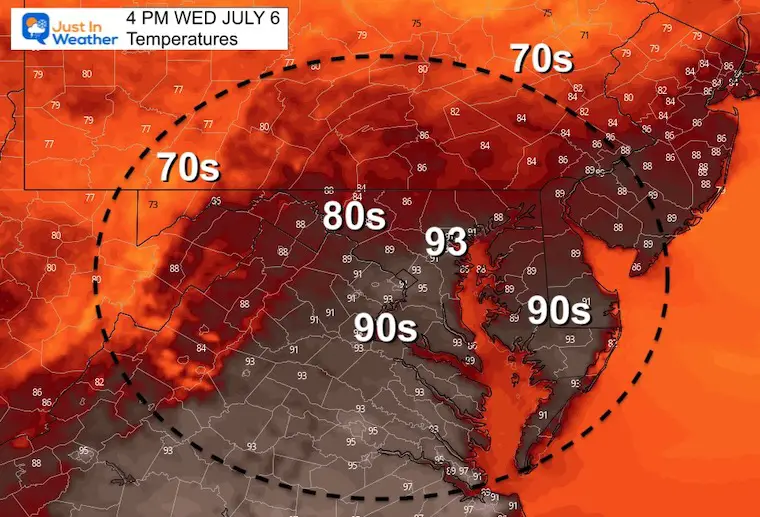 Storm Simulation: Tuesday To Saturday
We will get into the pattern of scattered showers and storms just about each day.  This does NOT promise you will get hit as many of these will be scattered showers, and like we saw over the weekend, those can dump on some areas while leave others out.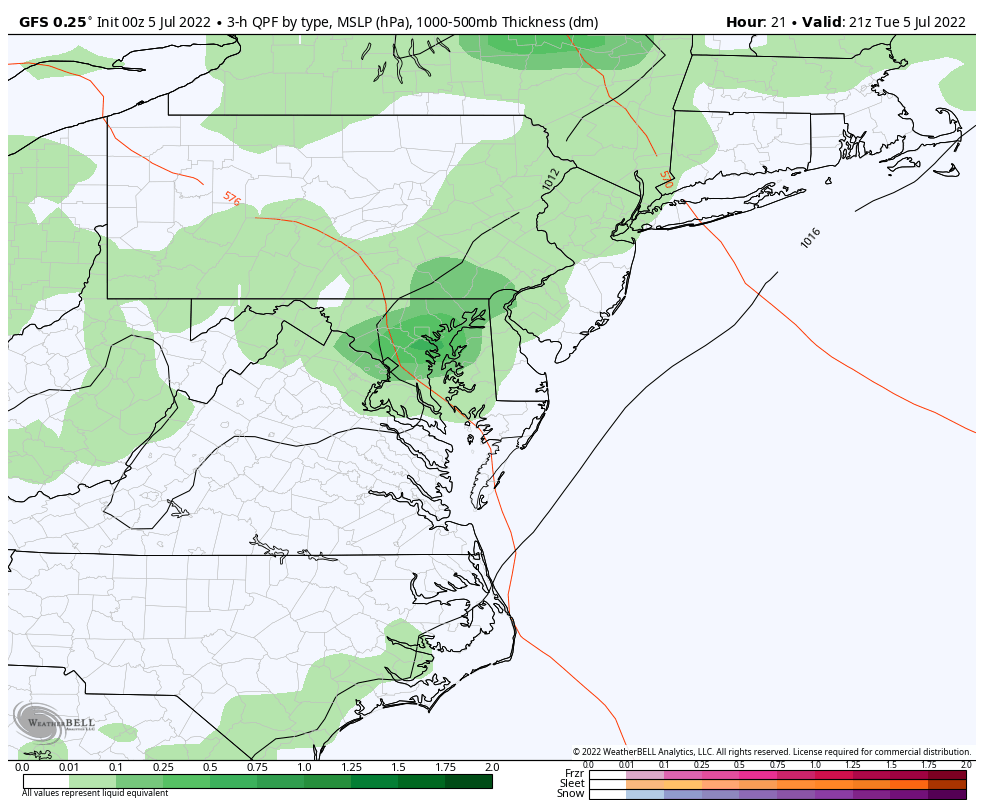 7 Day Forecast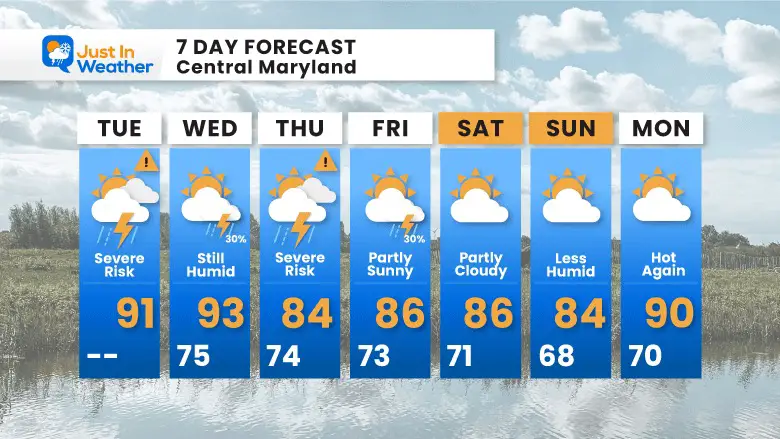 Plan Your Kayaking Day Now

Hurricane Season Forecast: June 1 Through November 30
NOAA 2022 Hurricane Forecast- Above Normal Again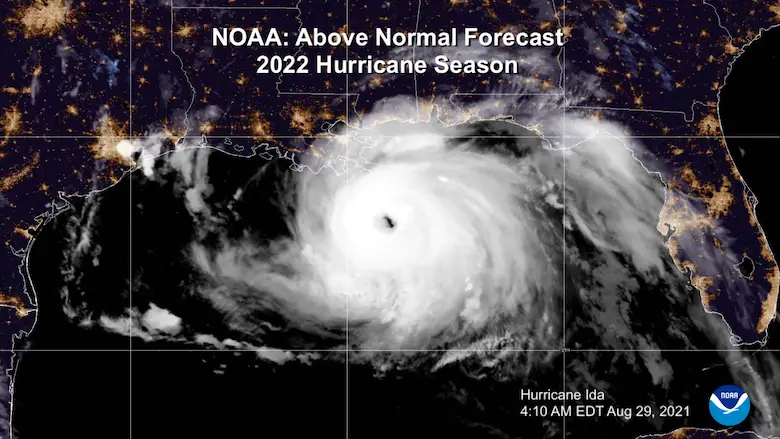 Forecast From Colorado State University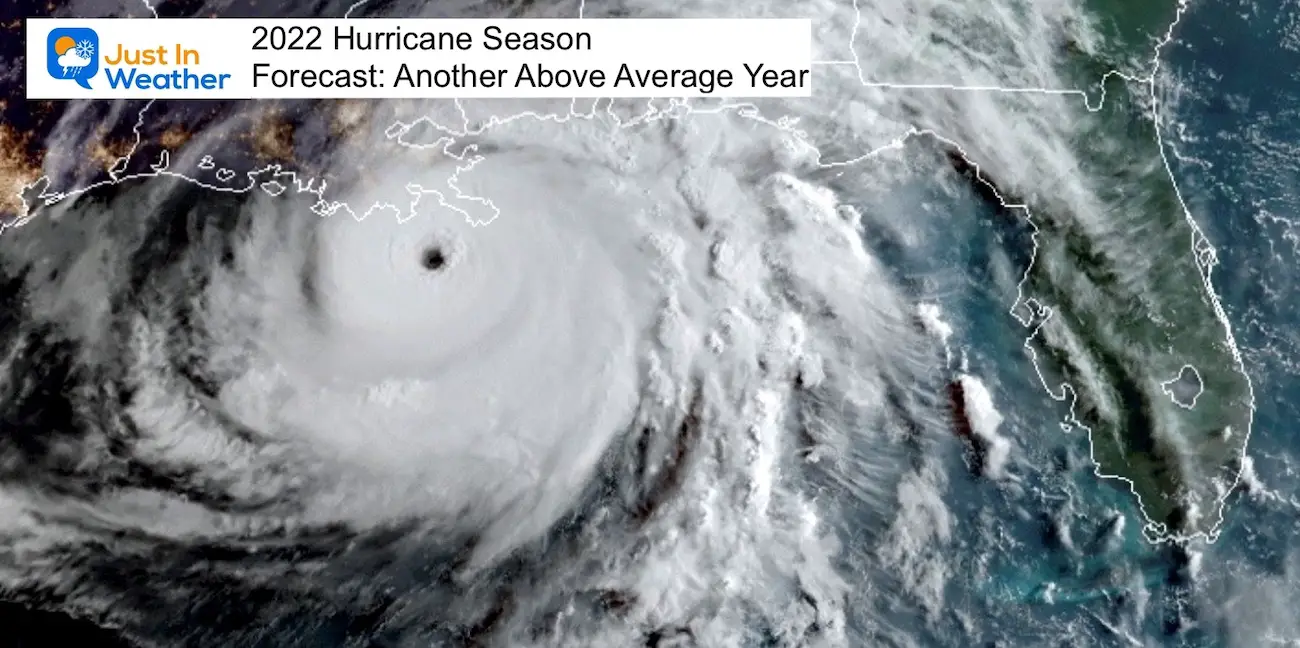 Related Posts
NOAA Study: Reducing Air Pollution INCREASED Tropical Storms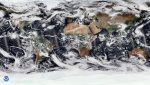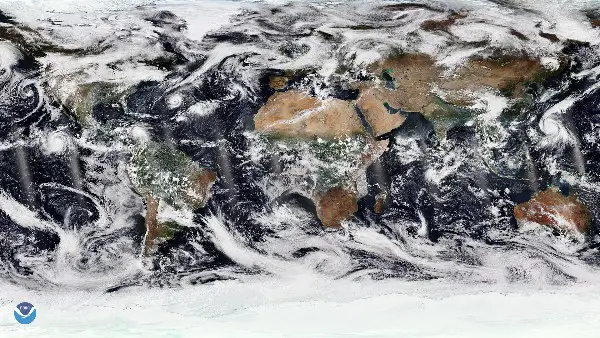 Atlantic Tropical History: Maps of Origin Regions Every 10 Days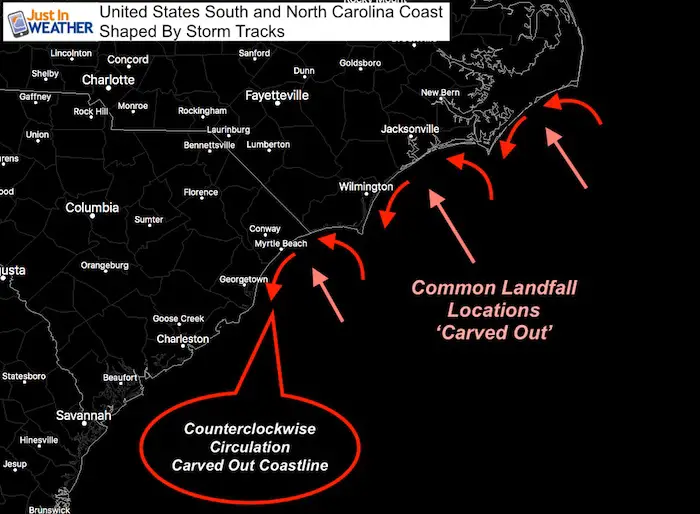 Recent Storm Reports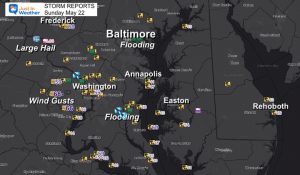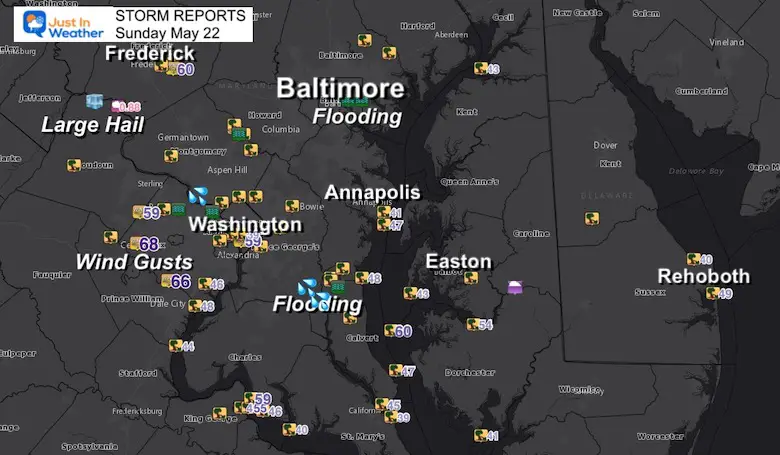 May 16 Large Hail Videos And Storm Tracking Map
Please share your thoughts, best weather pics/video, or just keep in touch via social media
*Disclaimer due to frequent questions:
I am aware there are some spelling and grammar typos. I have made a few public statements over the years, but if you are new here you may have missed it:
I have dyslexia, and found out at my second year at Cornell.  I didn't stop me from getting my meteorology degree, and being first to get the AMS CBM in the Baltimore/Washington region. 
I do miss my mistakes in my own proofreading. The autocorrect spell check on my computer sometimes does an injustice to make it worse. 
All of the maps and information are accurate. The 'wordy' stuff can get sticky. 
There is no editor that can check my work when I need it and have it ready to send out in a newsworthy timeline. 
I accept this and perhaps proves what you read is really from me…
It's part of my charm.