Storms Wednesday May Turn Severe And Protect Us From Excessive Heat
Severe Weather
Season
Forecast
Justin Berk
Jun 20, 2022
9:50 pm
0
June 20 2022
Monday Night Update
Summer begins at 5:13 AM on Tuesday June 21, 2022.  This is the solstice, our longest day and highest sun angle of the year. As it marks the new season, we tend to look for heat to continue to build over the next 3 weeks.  Currently, it is being blocked!
I need to state how lucky we are here in the Mid Atlantic region. Yes, we had a record high temperature (96ºF) tied on Friday, and a record low temperature (52ºF) tied this morning.  Meanwhile, parts of northern New England just had snow, while the southern US is baking in heat over 100ºF.
The weather pattern is blocked, causing a rare persistent flow from the north. We have had some cool clouds today, and even two distinct bands dimming the sun to our west in the mountains and east along the coast. This same flow will direct the next round of storms by Wednesday.
Monday Night Surface Weather
A Large Blocking Ridge has directed storms across the Northern Plains to the north into Canada.  Down the other side are the clouds we have seen today.  This will be the source region for the next complex Mid Week.
Monday Evening Satellite Loop
6:20 PM to 9:20 PM
This enhanced Infrared Satellite loop shows the upper air flow that will continue for the next few days…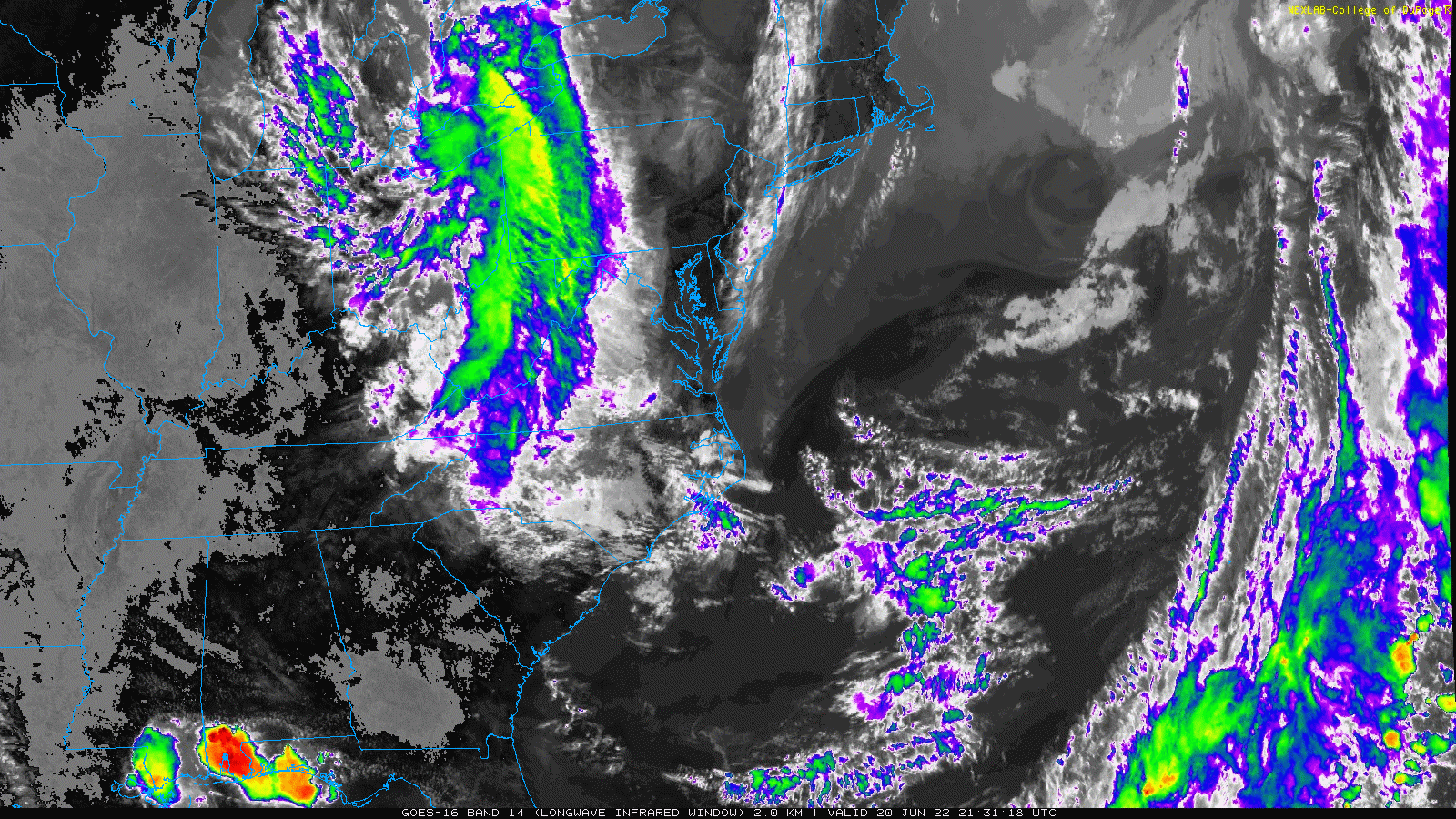 Forecast Animation: 5 PM Wednesday to 5 PM Thursday
European Model
The flare up of late day storms may produce heavy rain and severe cells.  This wide flow is a generally agreed upon solution.
The concern is the meso-low pressure that may form as this complex drops south acorns our region. This will develop a better circulation as seen here with the L moving east of the North Carolina coast on Thursday.
There is a lot of wind, and cold air aloft, which may support a large hail event.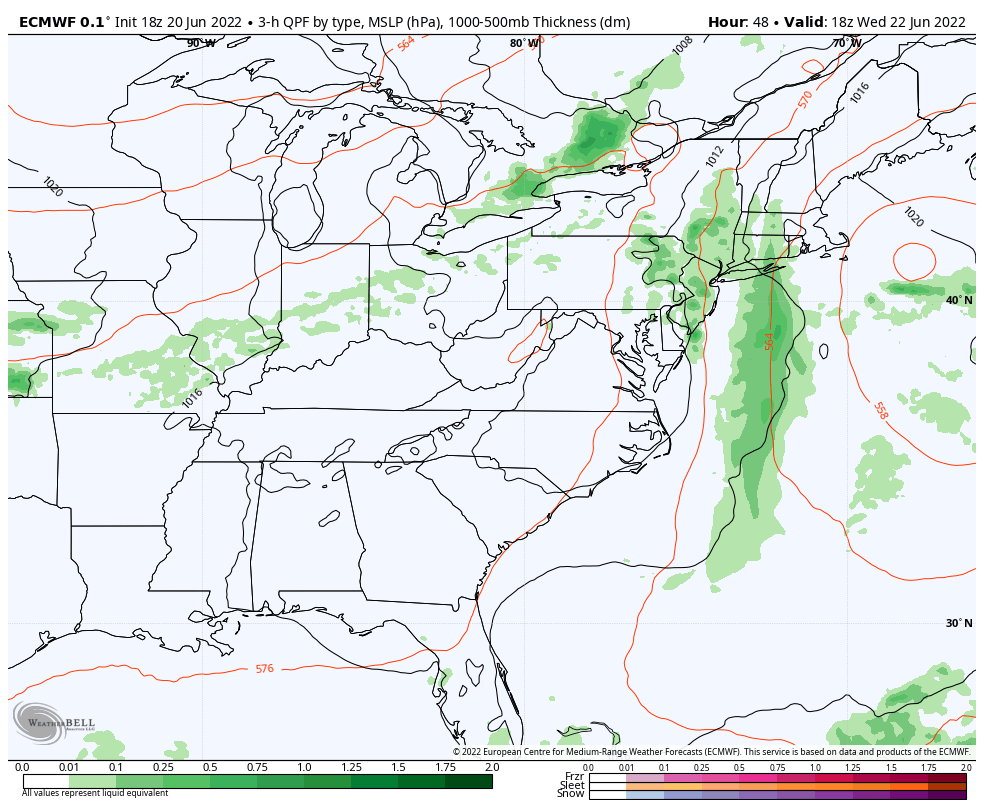 Closer Look:
This closer view is still subject to change. I do NOT expect individual cells to behave this close to forecast 48 hours away… but it helps give an idea of how they will move…. We can also compare the timing to updates for trends on timing. 
2 PM Wednesday to 2 AM Thursday: NAM 3 Km: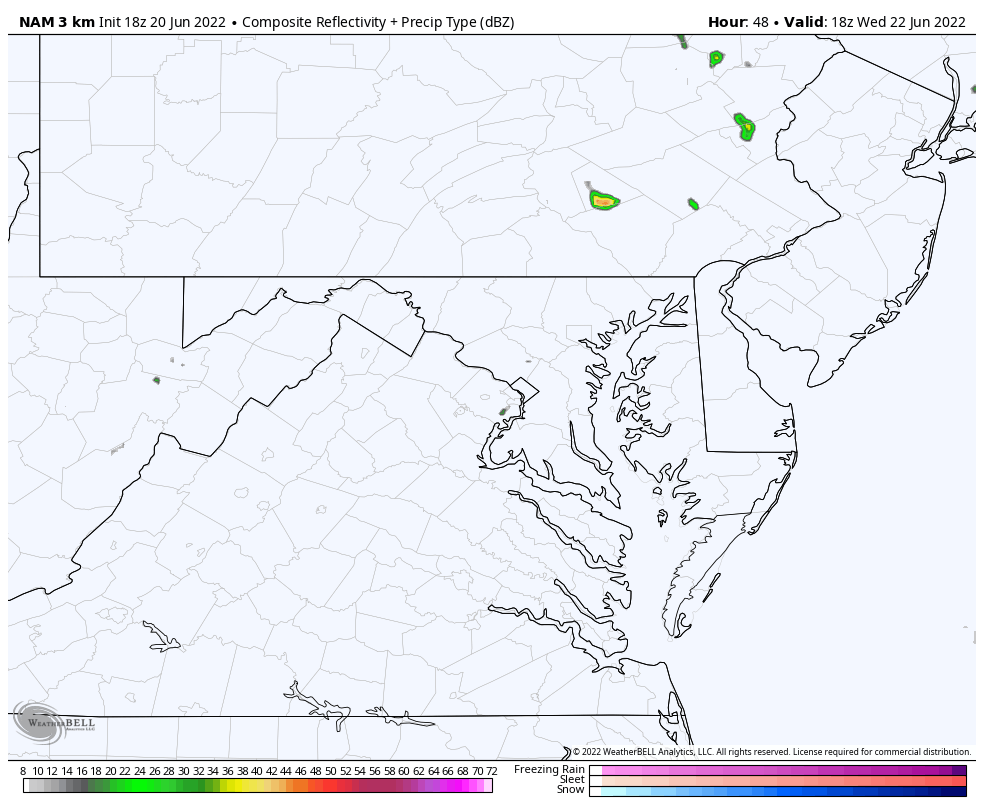 Slider —-> 4 PM Wed to 11 PM Wed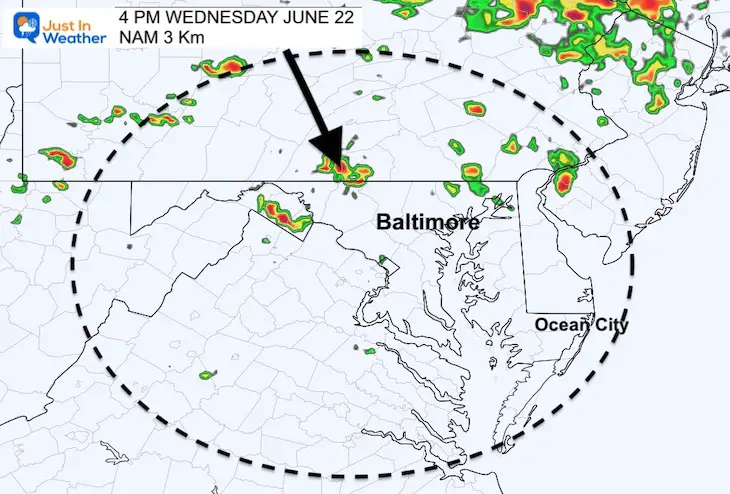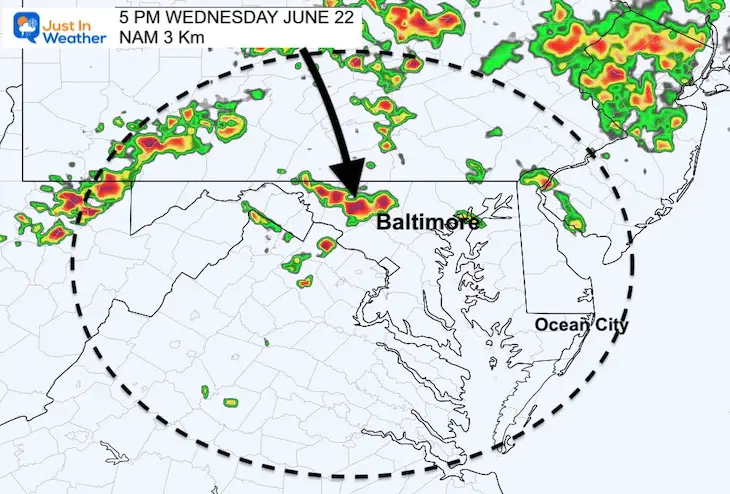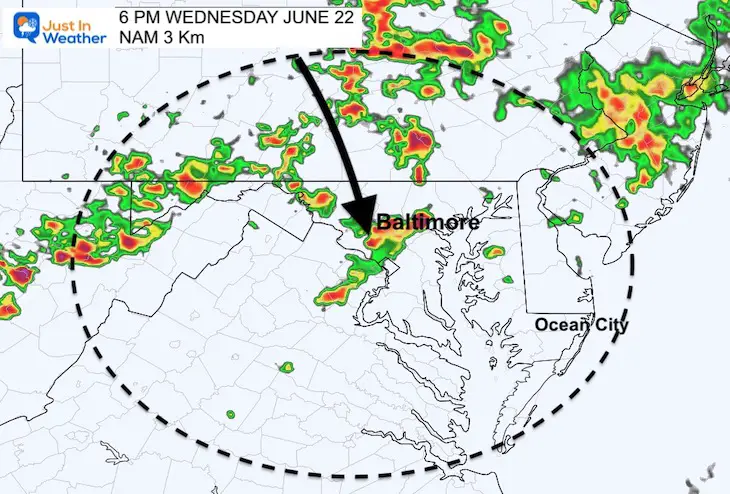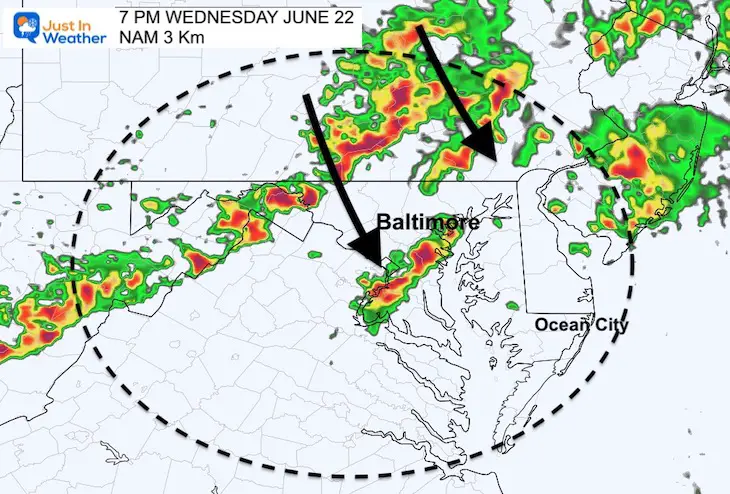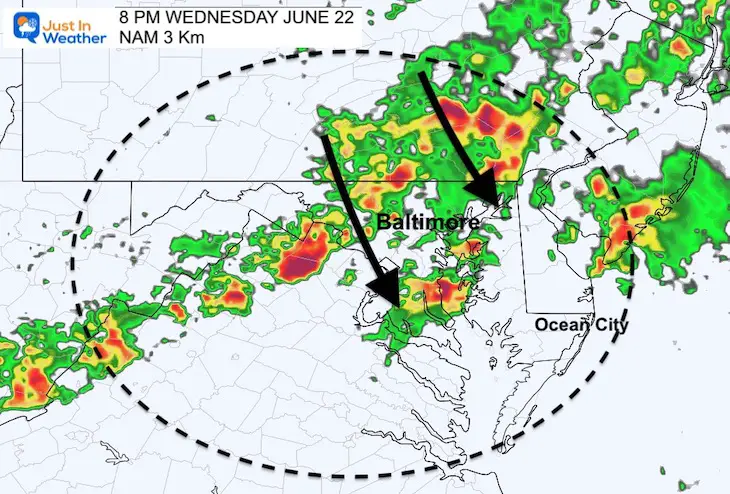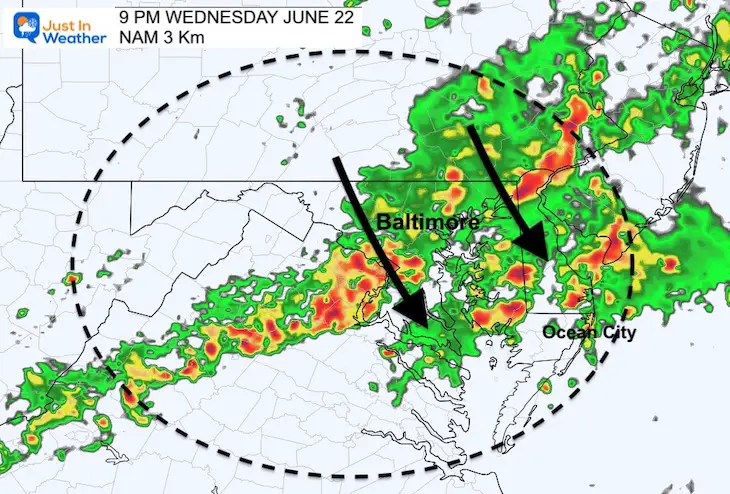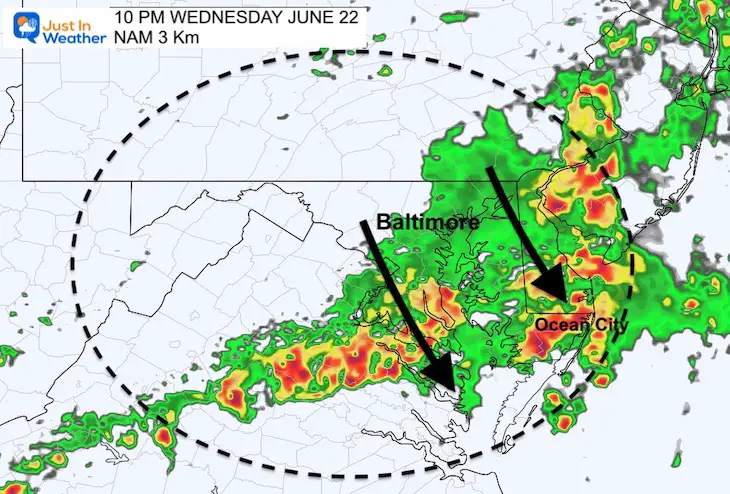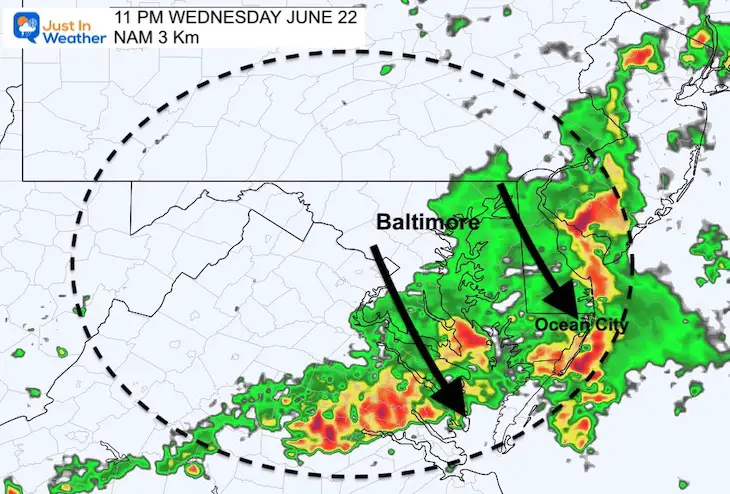 june-20-weather-storm-radar-wedensday-pm-4
june-20-weather-storm-radar-wedensday-pm-5
june-20-weather-storm-radar-wedensday-pm-6
june-20-weather-storm-radar-wedensday-pm-7
june-20-weather-storm-radar-wedensday-pm-8
june-20-weather-storm-radar-wedensday-pm-9
june-20-weather-storm-radar-wedensday-pm-10
june-20-weather-storm-radar-wedensday-pm-11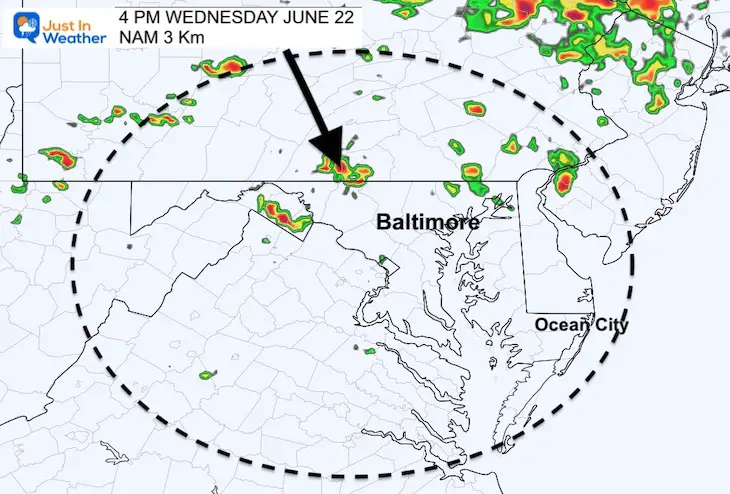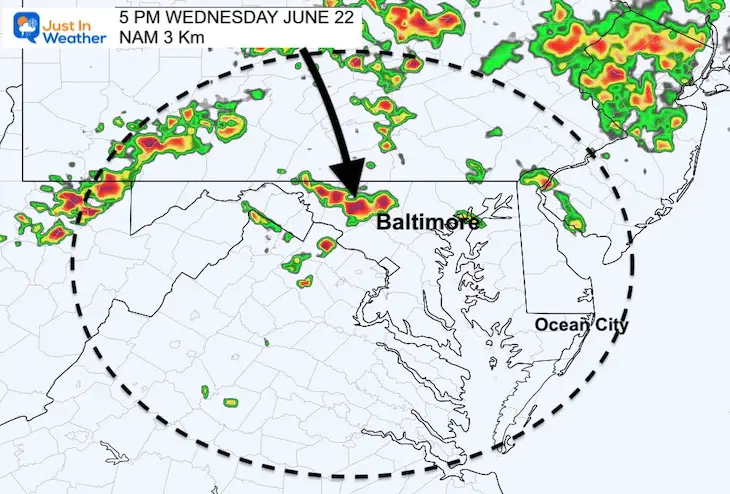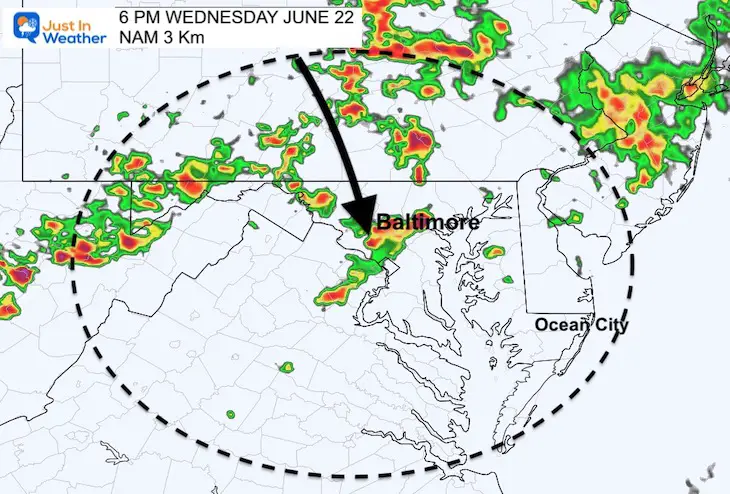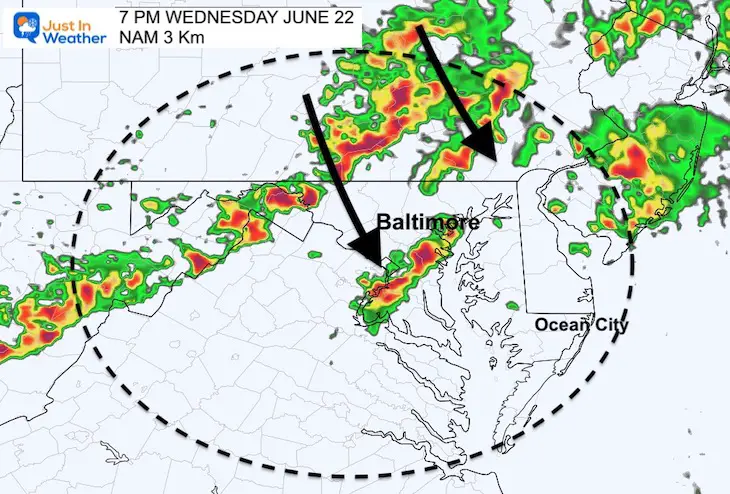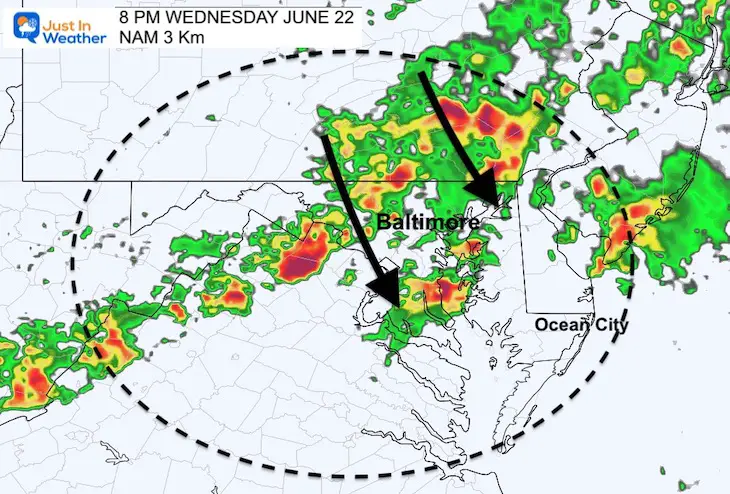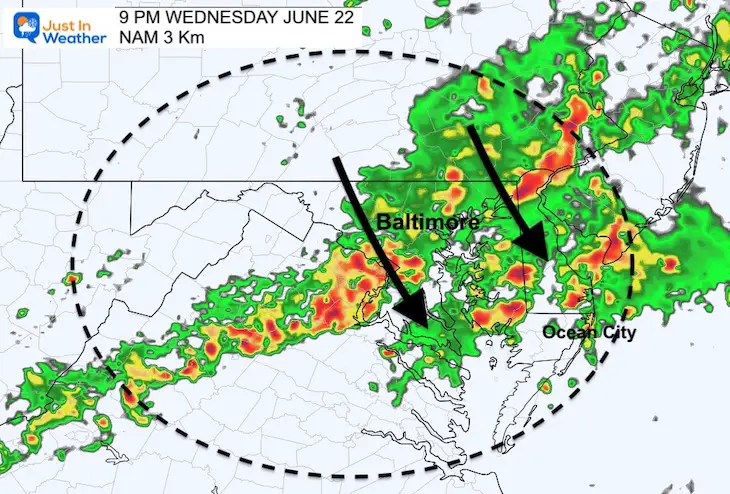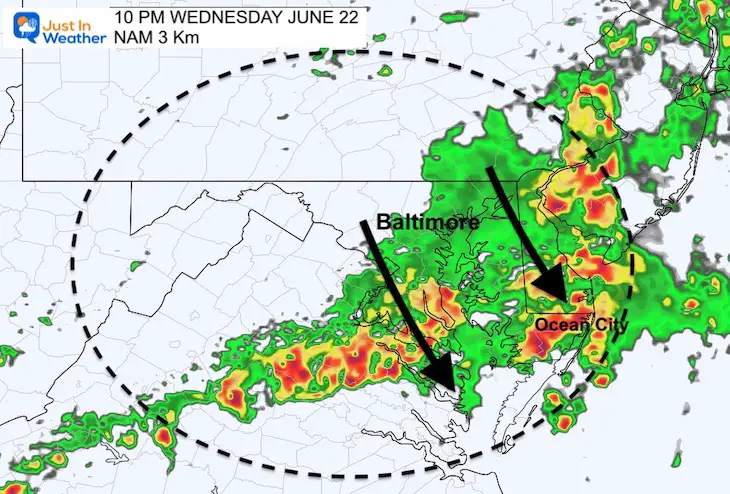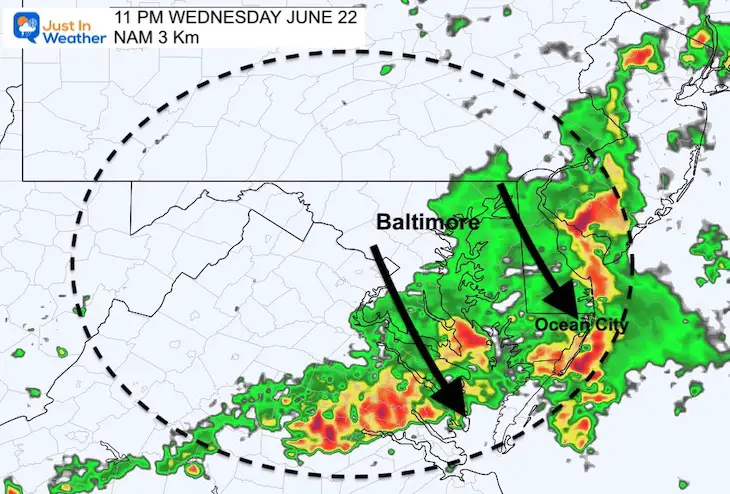 Temperature Forecast Maps:
About that Heat Dome… Here we can see how that wind flow and storms will protect us from the excessive heat.   But also look at how chilly the afternoons will be on the other side in New England. 
Wednesday Afternoon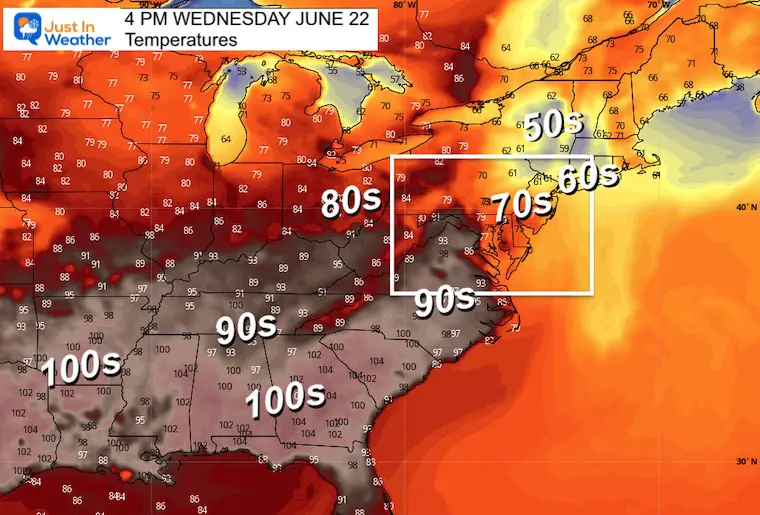 Thursday Afternoon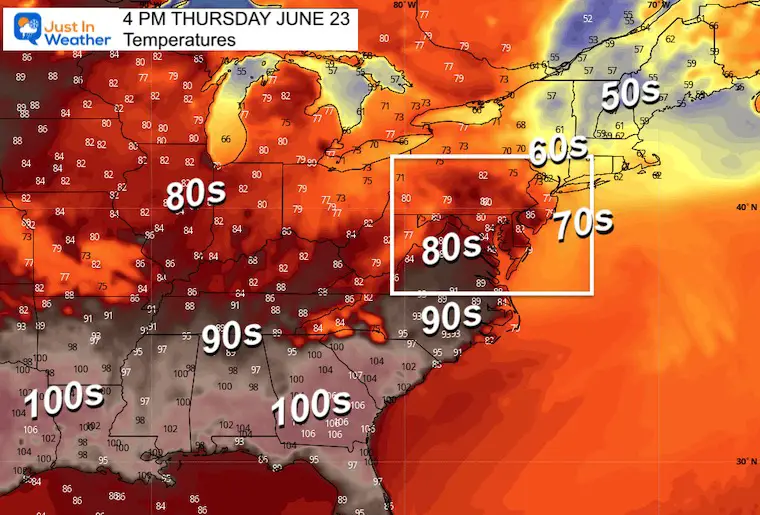 Next Update: Tuesday Morning to welcome in Summer.
Weather posts straight to your inbox
Sign up and be the first to know!
Hurricane Season Forecast: June 1 Through November 30
NOAA 2022 Hurricane Forecast- Above Normal Again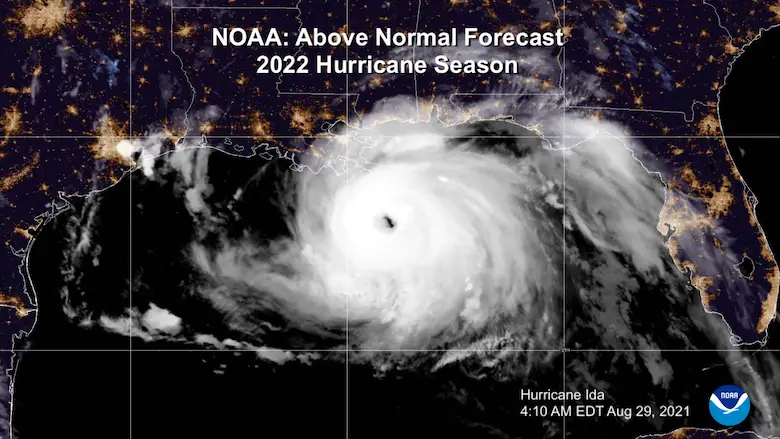 Forecast From Colorado State University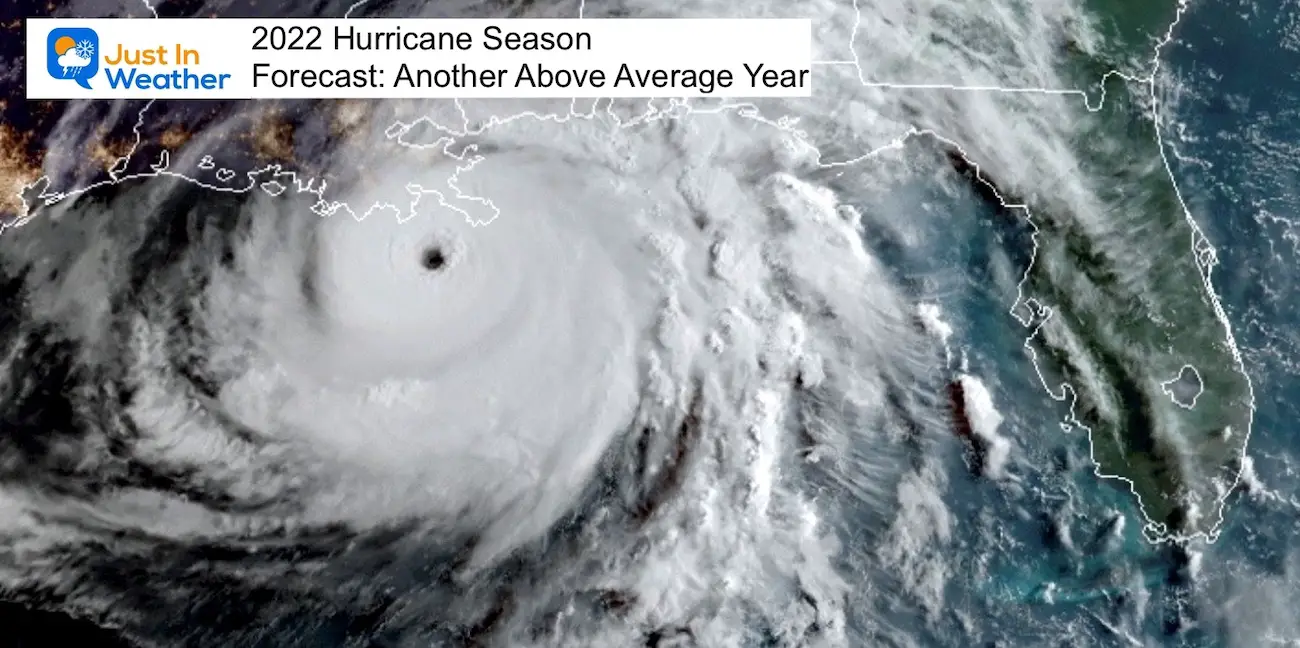 Related Posts
NOAA Study: Reducing Air Pollution INCREASED Tropical Storms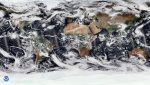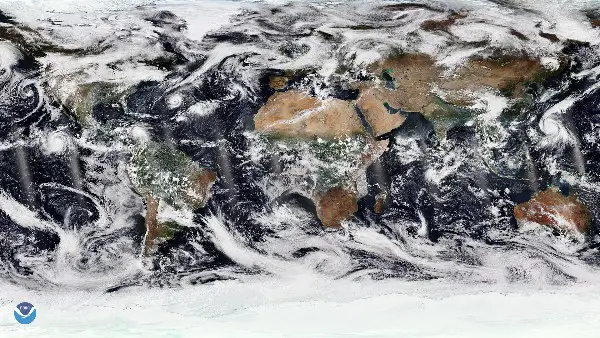 Atlantic Tropical History: Maps of Origin Regions Every 10 Days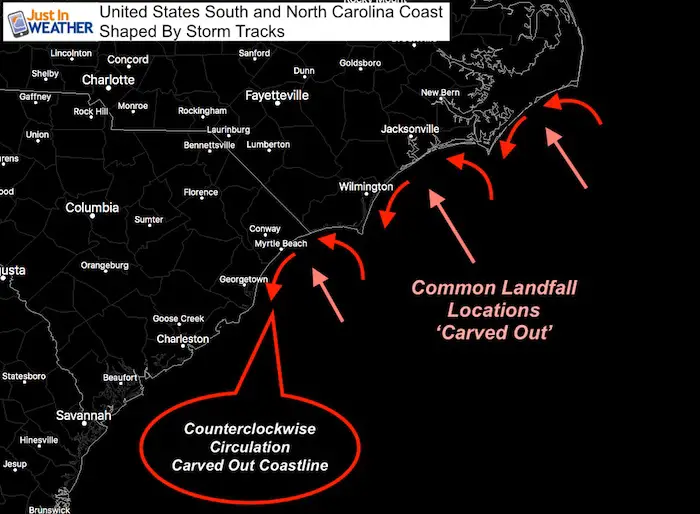 Recent Storm Reports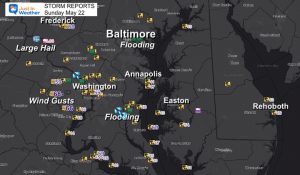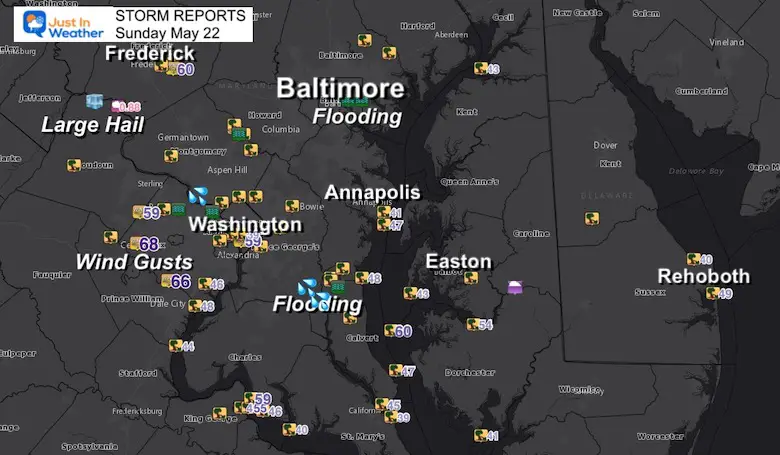 May 16 Large Hail Videos And Storm Tracking Map
Please share your thoughts, best weather pics/video, or just keep in touch via social media
*Disclaimer due to frequent questions:
I am aware there are some spelling and grammar typos. I have made a few public statements over the years, but if you are new here you may have missed it:
I have dyslexia, and found out at my second year at Cornell.  I didn't stop me from getting my meteorology degree, and being first to get the AMS CBM in the Baltimore/Washington region. 
I do miss my mistakes in my own proofreading. The autocorrect spell check on my computer sometimes does an injustice to make it worse. 
All of the maps and information are accurate. The 'wordy' stuff can get sticky. 
There is no editor that can check my work when I need it and have it ready to send out in a newsworthy timeline. 
I accept this and perhaps proves what you read is really from me…
It's part of my charm.