November 3 Morning Frost and Freeze Then Chilly Afternoon
Frost and Freeze
Maryland Weather
Forecast
Warnings
Justin Berk
Nov 3, 2021
6:47 am
0
WednesdayNovember 3
This morning the sky has cleared and temps have tanked. There has been widespread frost developing with a freeze farther inland. You may want to allow some extra time to scrape your windshield of ice.
Morning Surface Weather
High Pressure in control and the map looking a little more wintry. While there may be some ice that formed on surfaces locally, snow showers are falling near the Great Lakes.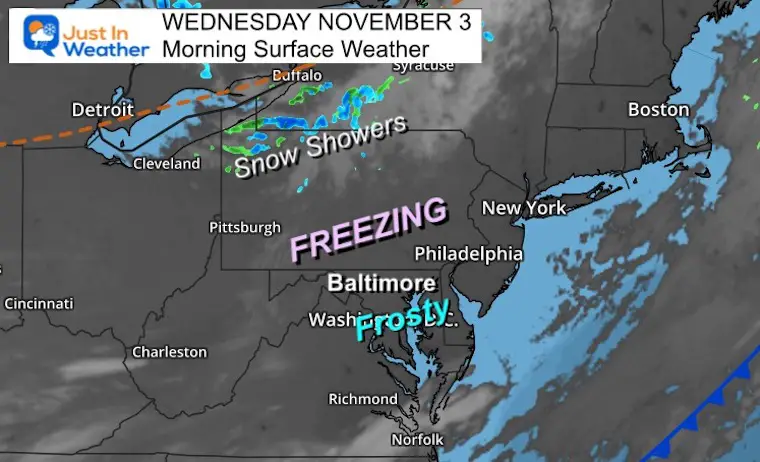 Morning Temperatures
See more temps: 
Click here for regional breakdown of local temperatures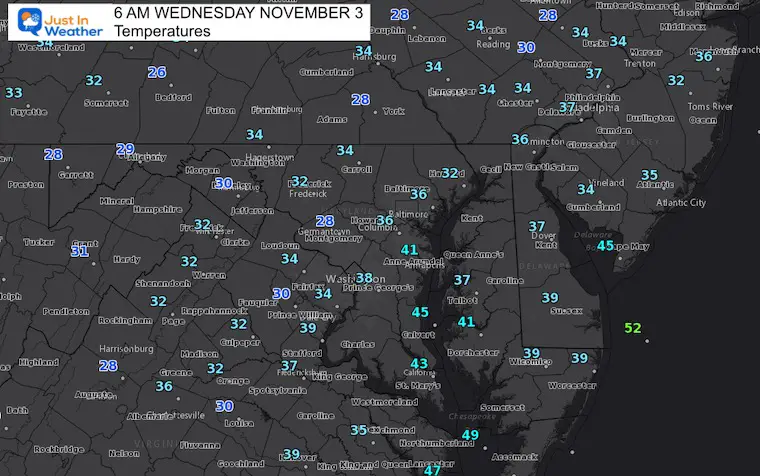 What to wear? A few layers and a jacket!
Reminder:Freeze Warning and Frost Advisory
We may do this again tomorrow morning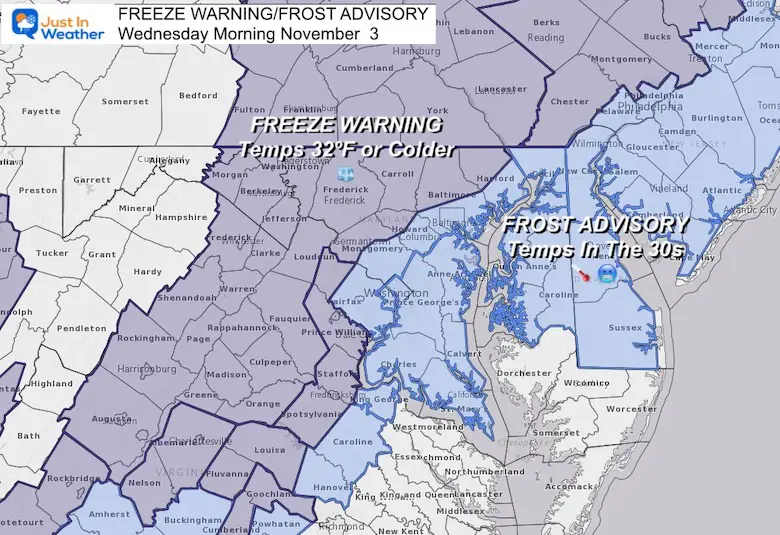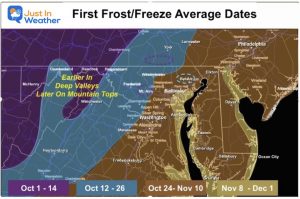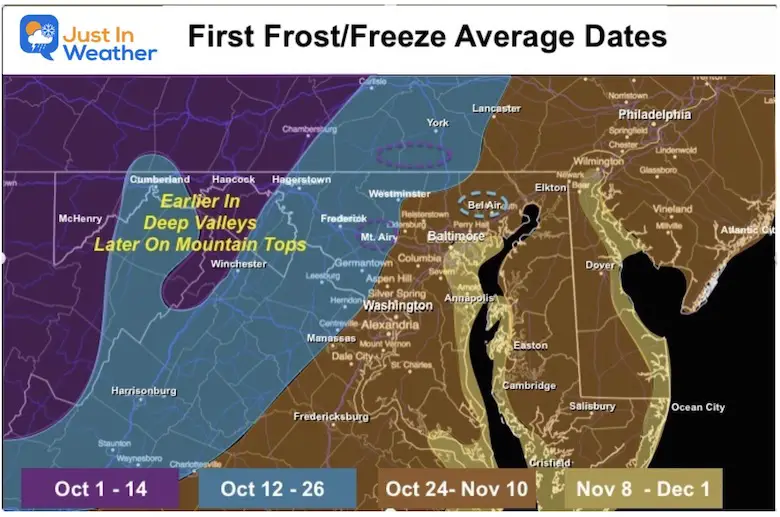 Afternoon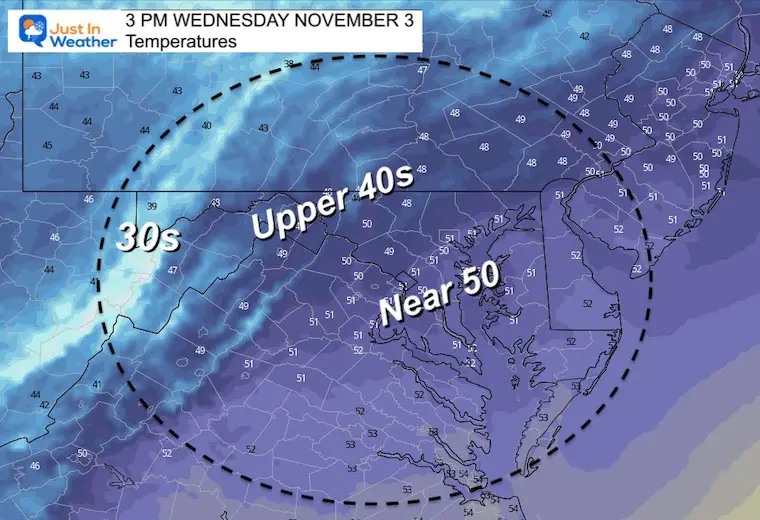 Weather Almanac: Climate Data
TODAY November 3
Normal Low in Baltimore:  40ºF
Record 25ºF in 1951
Normal High in Baltimore: 61ºF
Record 80º F 2003

Thursday Temps
Morning-
We may do the alert thing again
Afternoon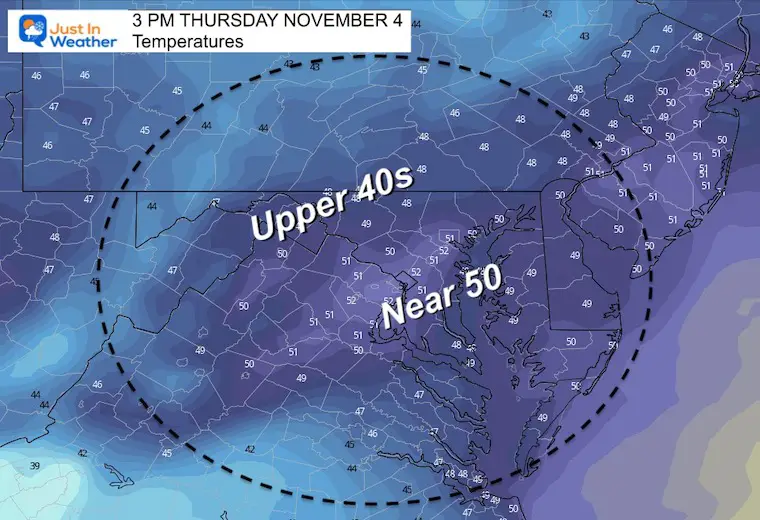 Looking Ahead:
Wide View Surface Weather
There is an active storm track that will be suppressed to the south.  However, there is some indication that it will try to develop off the coast at the end of the weekend.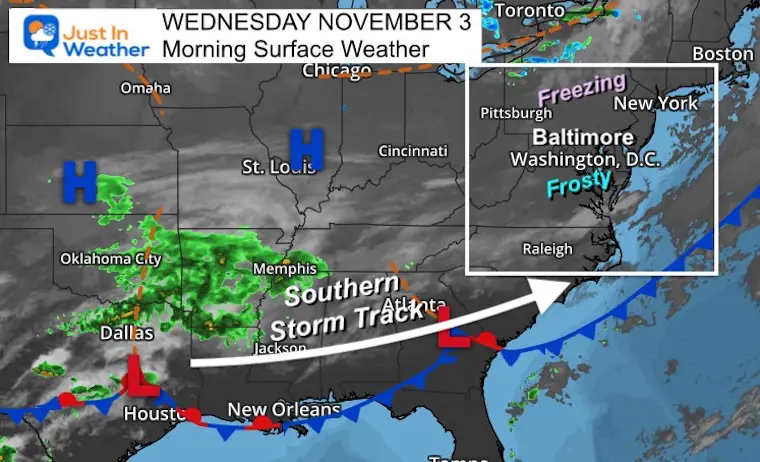 Weekend Storm Potential
ECMWF Model shown here indicates a close pass on Sunday, that may clip Delmarva with rain and bring in clouds for metro areas. 
Note: Your weather app may show nothing based off of the GFS Model that does not have this storm.
7 Day Forecast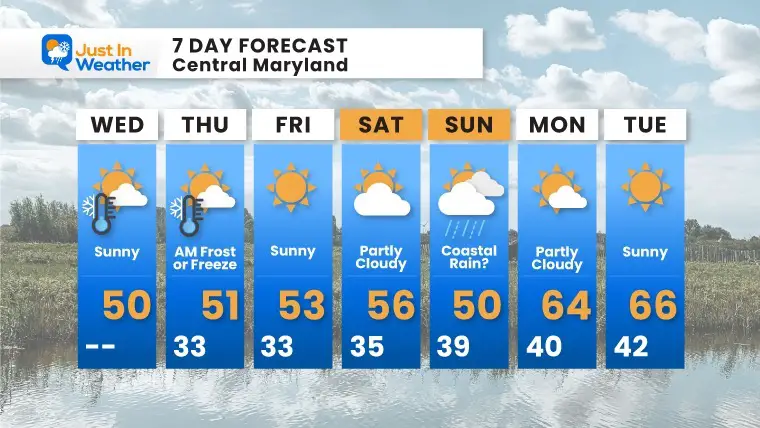 Weather posts straight to your inbox
Sign up and be the first to know!
Also See The Winter Outlook Series:
NOAA Winter Outlook- But Read The Fine Print
Signals For Early Start To Winter In November
Winter Outlook Series: La Nina Double Dip
Nor'easters May Give Hint For Winter La Nina Pattern
Faith in the Flakes Gear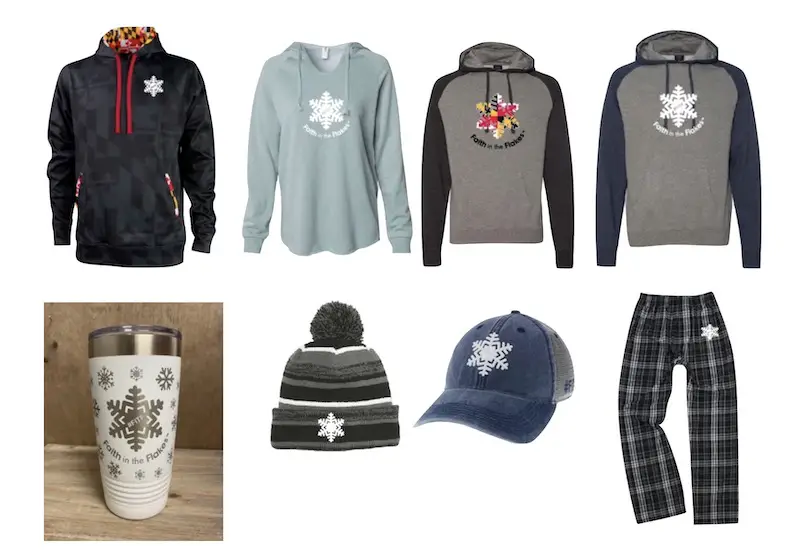 SNOWSTIX – Available Now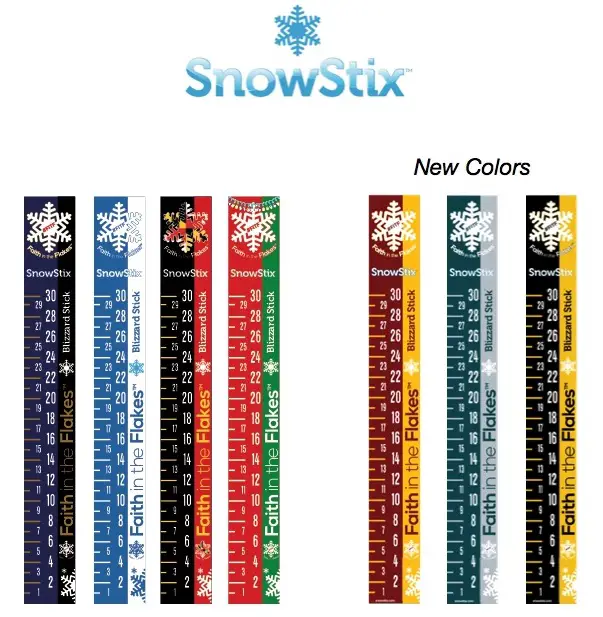 Please share your thoughts, best weather pics/video, or just keep in touch via social media