Frost Advisory Baltimore To Southern Maryland And Across Delmarva Thursday Morning
Frost and Freeze
Warnings
Justin Berk
Nov 3, 2021
4:02 pm
0
Wednesday Afternoon November 3
The cold air in place will impact more areas tonight as the air mass is reaching the coast. 
A Frost Advisory has been issued for Central and Southern Maryland between The Baltimore Beltway and St. Mary's.
The Frost Advisory has also been expanded across all of Delmarva for Thursday morning. This includes all Maryland Counties east of the Chesapeake Bay and all of Delaware.
A Freeze Warning is in place for most of Southern New Jersey, with the exception of Cape May County. Local inland areas already had a crop killing freeze this morning, so there is no need for another alert of this kind there. 
What to do?
It's time to bring in your sensitive plants and disconnect garden hoses. 
Freeze Warning and Frost Advisory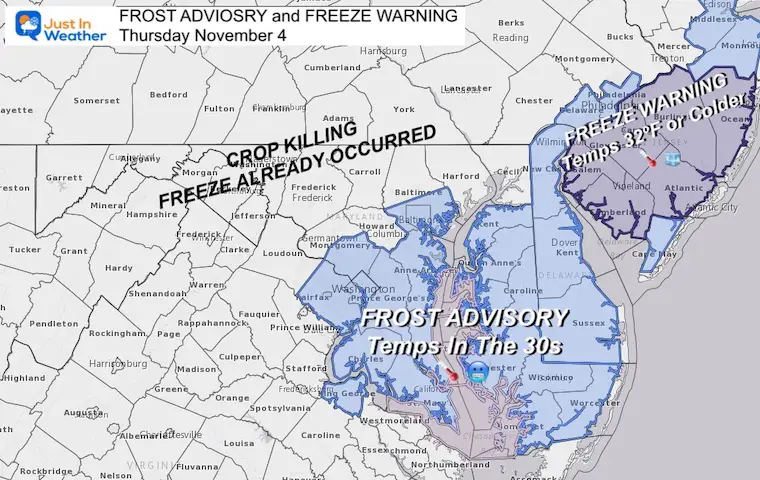 Afternoon Satellite Loop
1:30 PM to 3:30 PM
The spotty white are fair weather cumulus that form in the afternoon sun. They will fade to a mostly clear sky by this evening. 
In the lower left you can see a fuzzy blurry white. Those are high thin cirrus clouds, and these may limit how cold it can get tonight.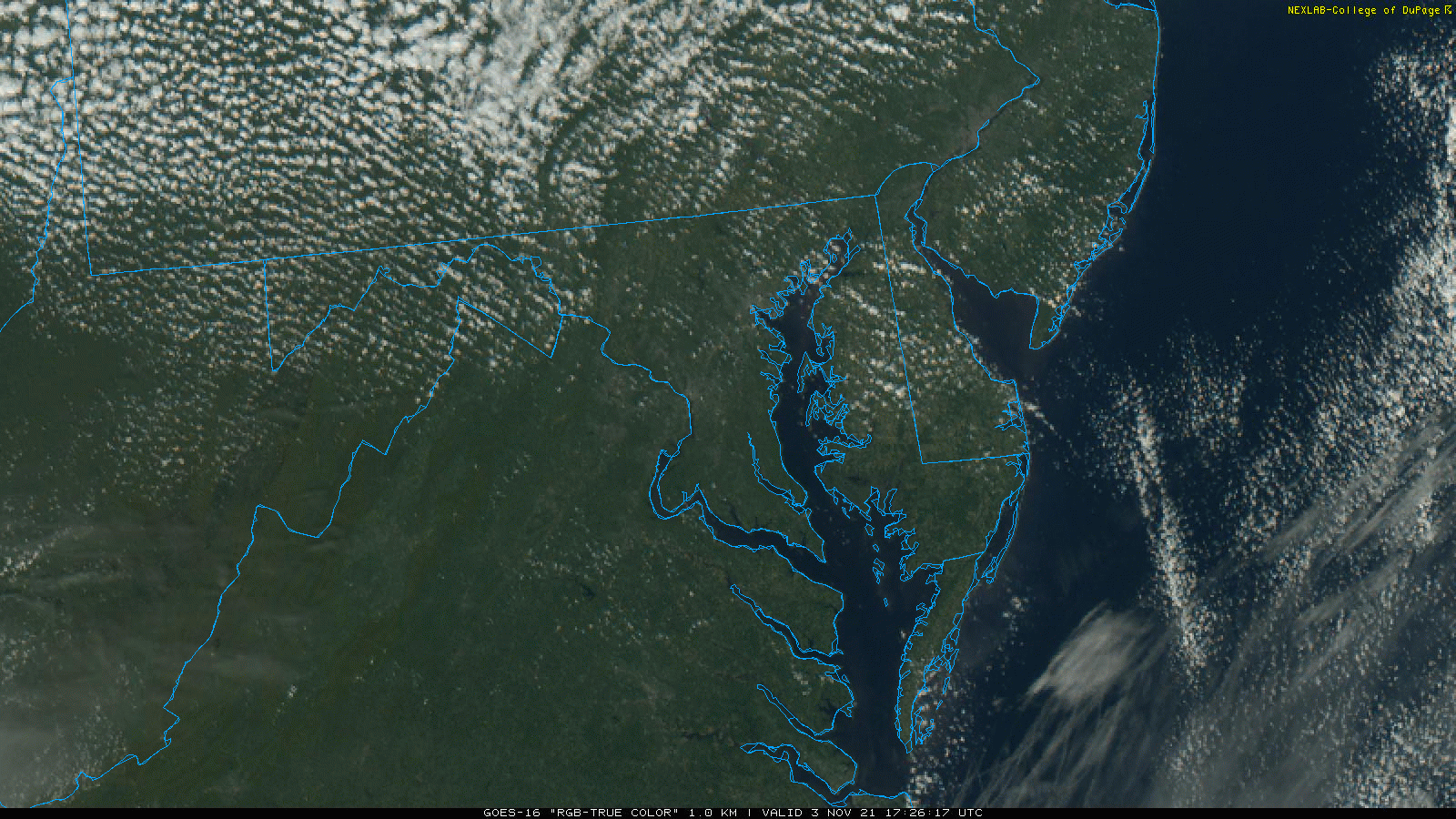 Falling Temperatures:
4 PM to 8 AM Thursday
With nightfall and the clearing sky, we can see the temps dropping into the 30s.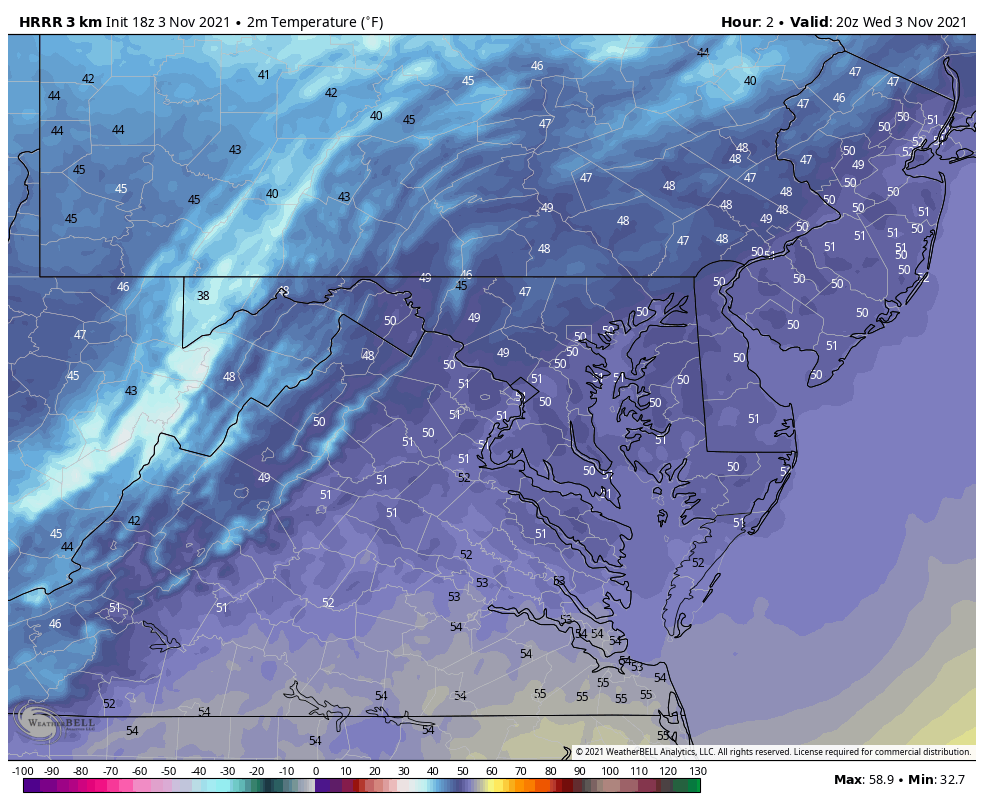 Thursday Morning Lows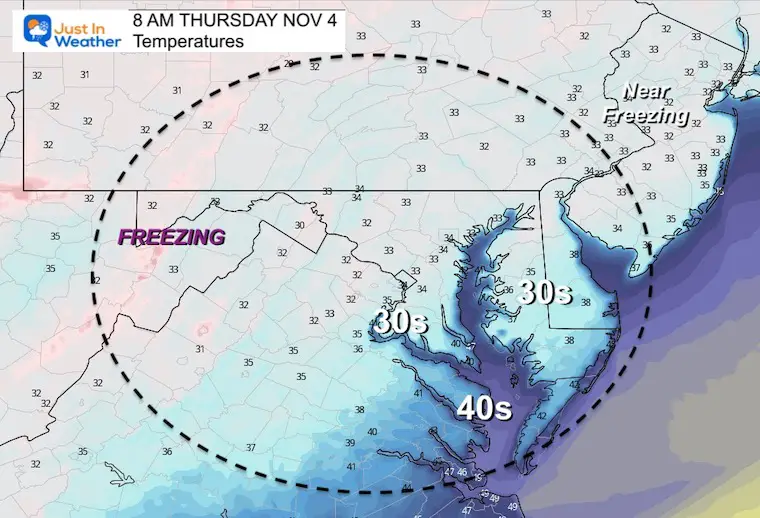 Thursday
 

Afternoon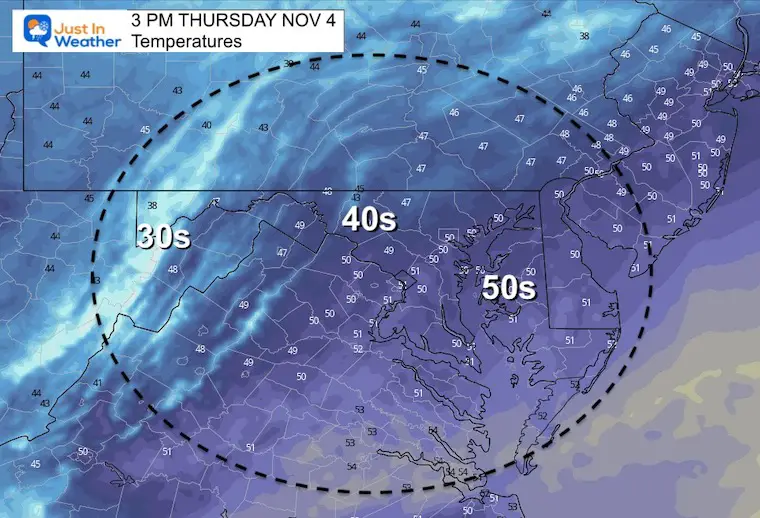 Explore More
Winter Weather Page – Lots of resources
Weather posts straight to your inbox
Sign up and be the first to know!
Also See The Winter Outlook Series:
NOAA Winter Outlook- But Read The Fine Print
Signals For Early Start To Winter In November
Winter Outlook Series: La Nina Double Dip
Nor'easters May Give Hint For Winter La Nina Pattern
Faith in the Flakes Gear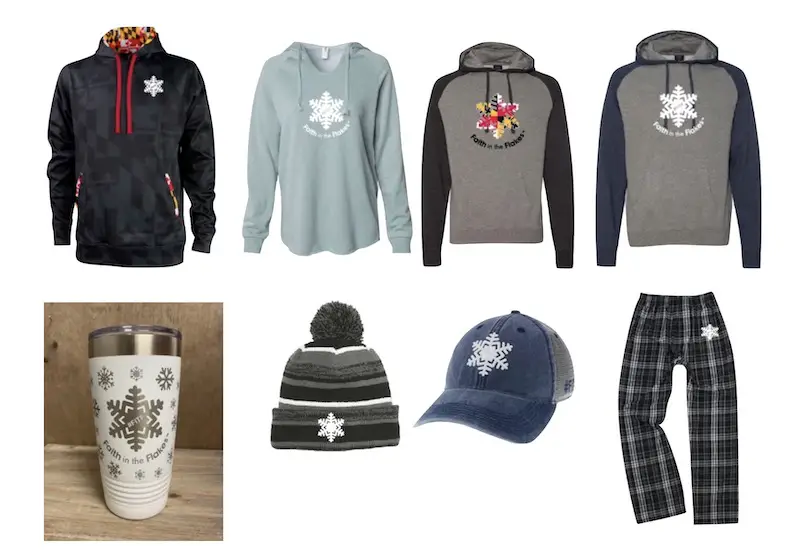 SNOWSTIX – Available Now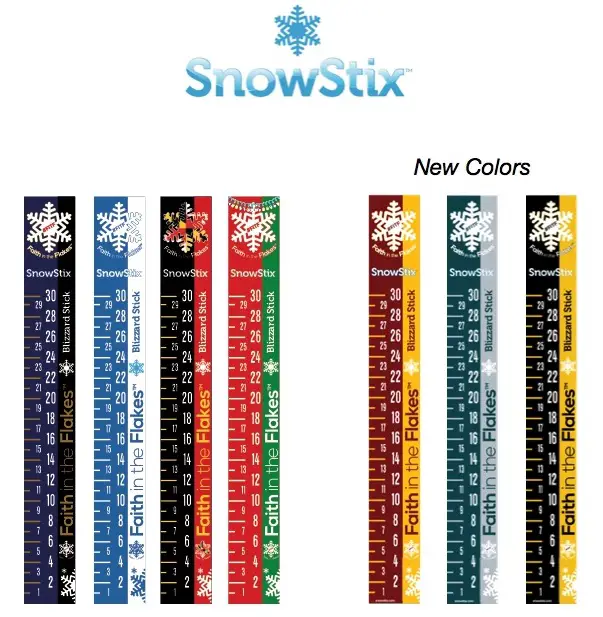 Please share your thoughts, best weather pics/video, or just keep in touch via social media