November 2 Weather Chilly Rain Today Then Freeze Warning or Frost
Frost and Freeze
Forecast
Warnings
Justin Berk
Nov 2, 2021
6:50 am
0
Tuesday November 2
That's snow in them that hills. As expected a chilly rain is moving in today, but above 2,000 Ft there is snow falling on the mountains. Temps are above freezing, but some stockage is possible there- and I will certainly show any photos I can find!
Overnight into Wednesday Morning: Freeze Warnings and Frost Advisories have been issued. I expect this may be expanded even further. See the maps below.
It's Time: Bring in plants and disconnect garden hoses before the end of day.
Morning Surface Weather
This is not a strong system, but it will be very noticeable. It if is not wet when you get started, it will move in during the morning, and last into the afternoon. Snow is just showing up in the higher mountains, but should expand through Garrett County after sunrise… so we may be able to see it.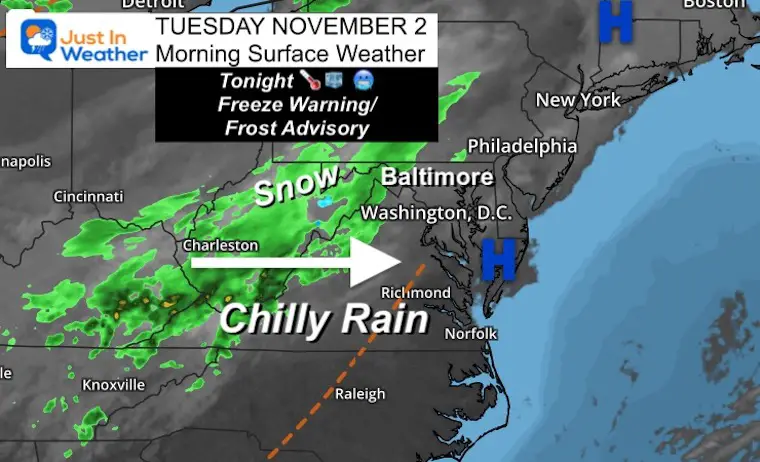 Morning Temperatures
What to wear?
A few layers and a waterproof/rain jacket.
Radar Simulation
Waiting for daylight… I will share the snow cams later this morning.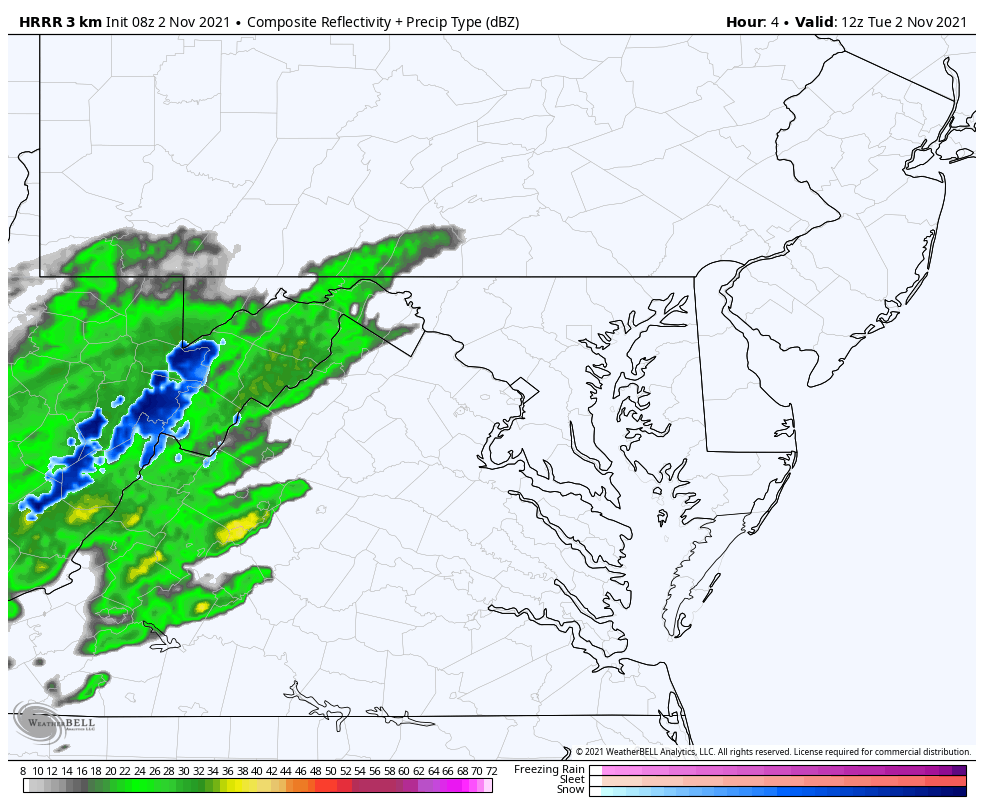 Afternoon Temperatures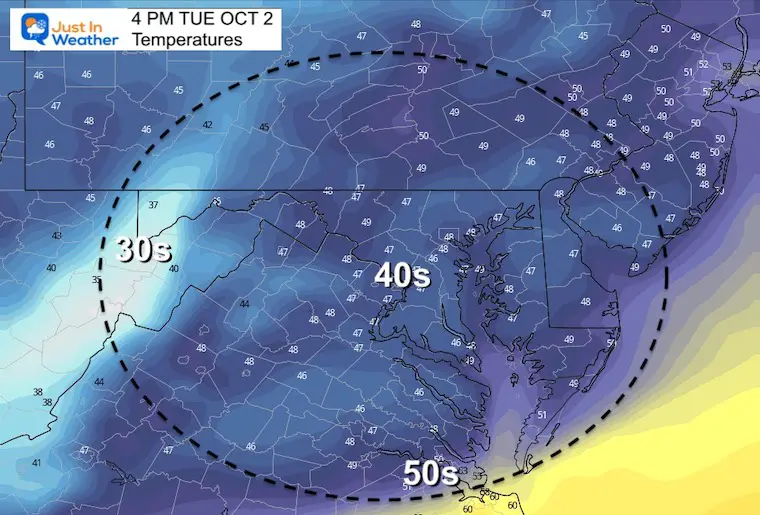 Weather Almanac: Climate Data
TODAY November 2
Normal Low in Baltimore:  40ºF
Record 29ºF in 1976
Normal High in Baltimore: 61ºF
Record 84º F 1950

Freeze Warning and Frost Advisory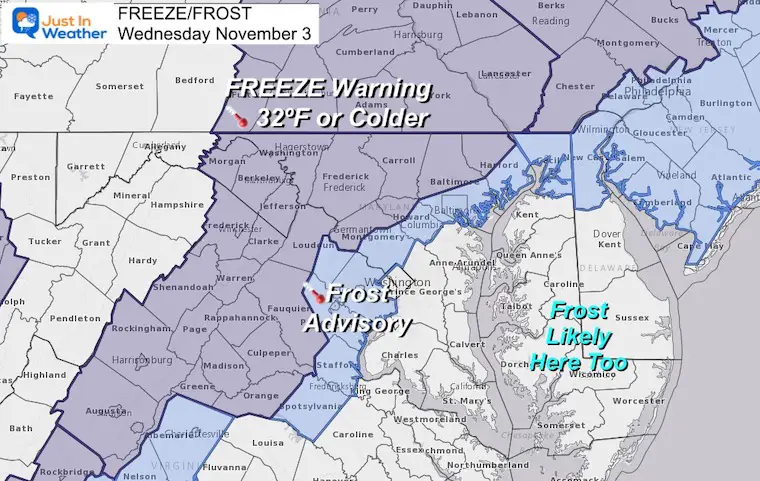 Wednesday Morning Temperatures
In addition to the wide ares below freezing, temps will be in the 30s across southern Maryland snd Delmarva. This is where additional Frost may develop and be alerted.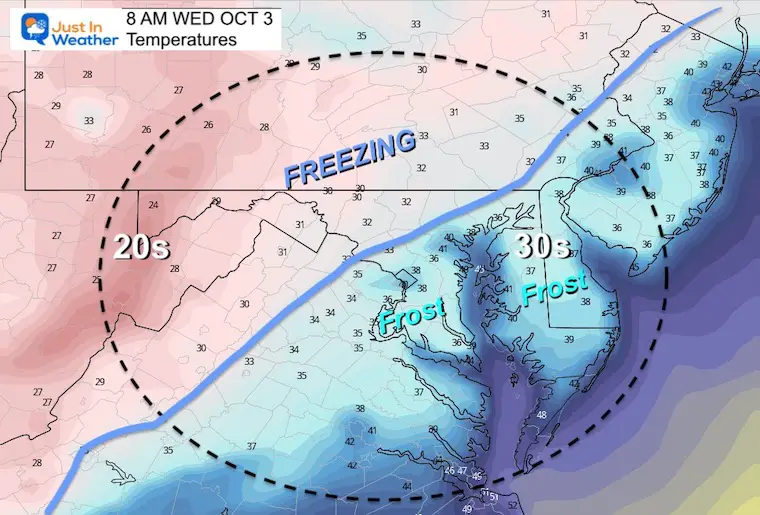 Compare To Climate Data
Click to see the First Frost/Freeze data for early, normal, and late dates.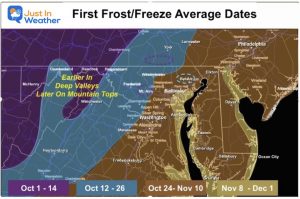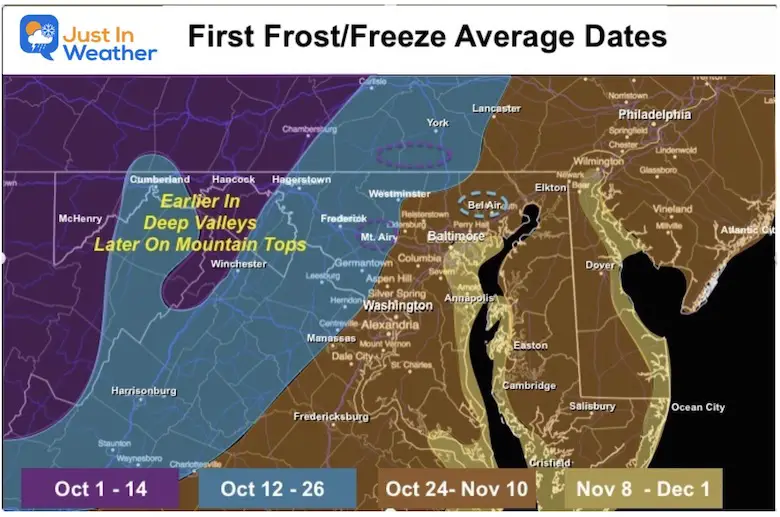 Wednesday Afternoon
Remaining chilly with most areas staying in the 40s to near 50ºF.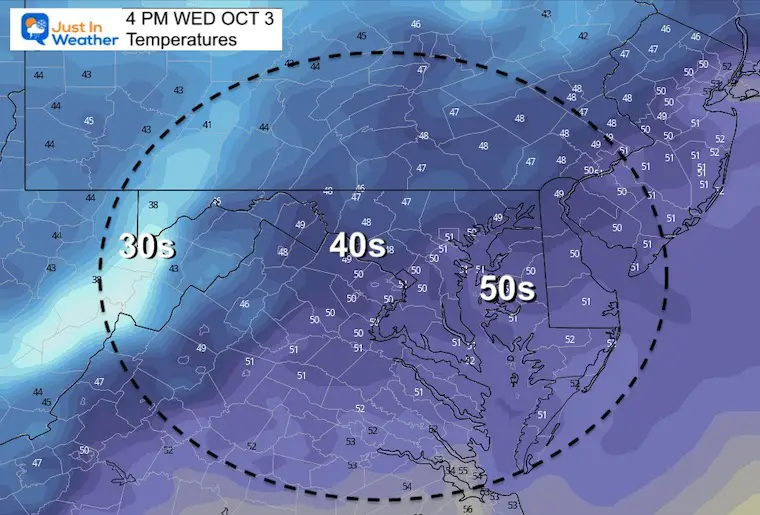 Looking Ahead:
The storm we expected for the end of the week may get suppressed to the south. However, here we see the GFS Model keeping it close enough to turn up the coast and bring some rant Southern Maryland Saturday.  
This is like watching a winter event that models lose and then bring back confusing everyone. I will watch this closely as it might give hints to model errors that could repeat next season. 
Simulation Thursday to Saturday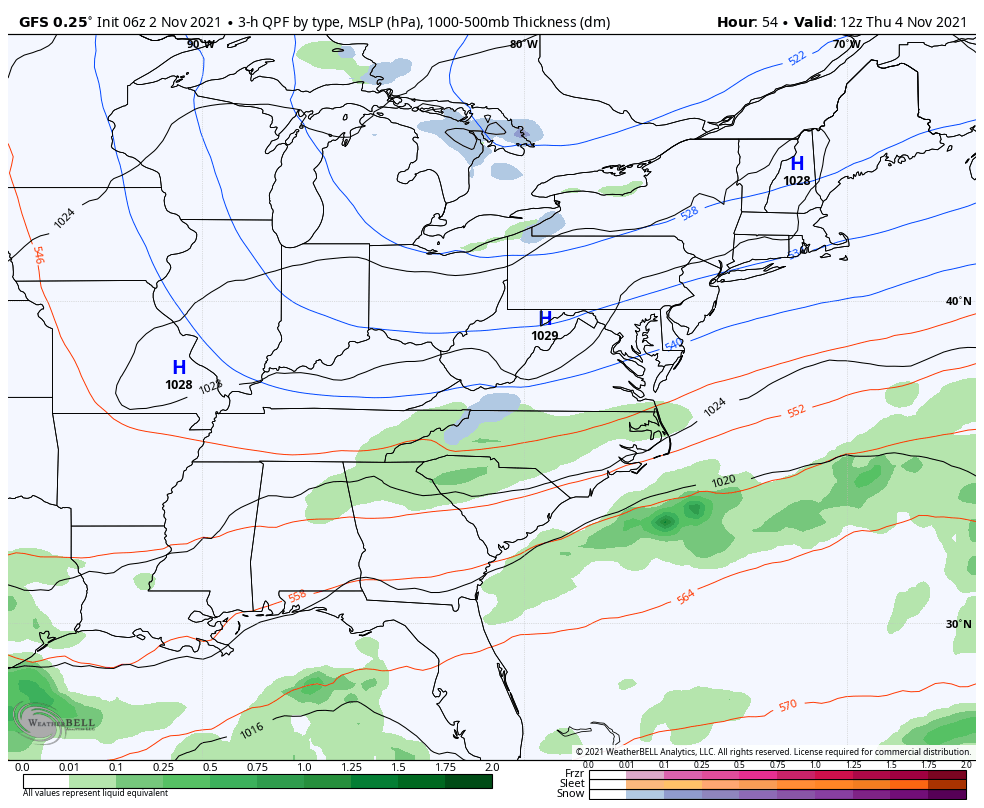 7 Day Forecast
The Freeze/Frost is likely to repeat Thursday morning, and then stay chilly into the weekend. After the close event Saturday, temps will modify early next week.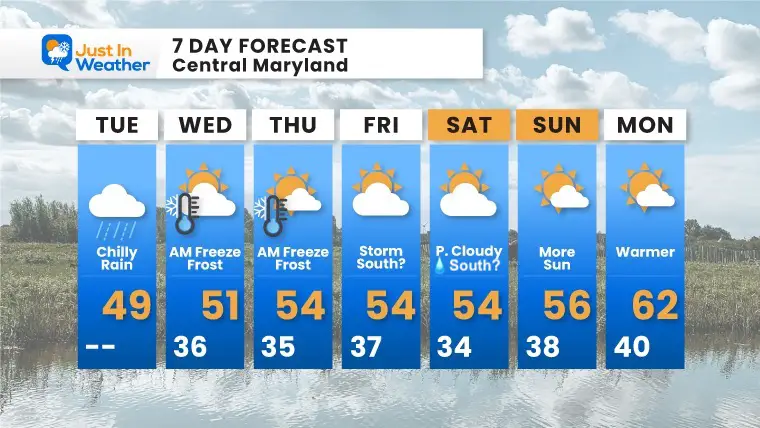 Weather posts straight to your inbox
Sign up and be the first to know!
Also See The Winter Outlook Series:
NOAA Winter Outlook- But Read The Fine Print
Signals For Early Start To Winter In November
Winter Outlook Series: La Nina Double Dip
Nor'easters May Give Hint For Winter La Nina Pattern
Faith in the Flakes Gear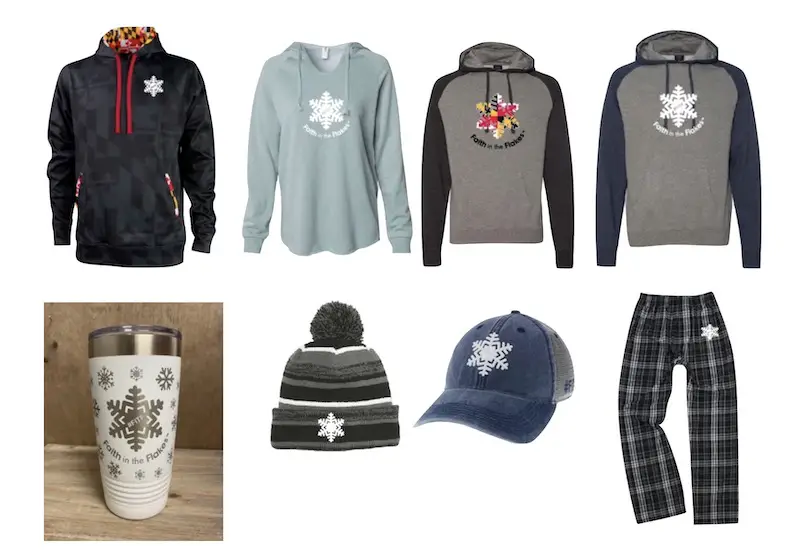 SNOWSTIX – Available Now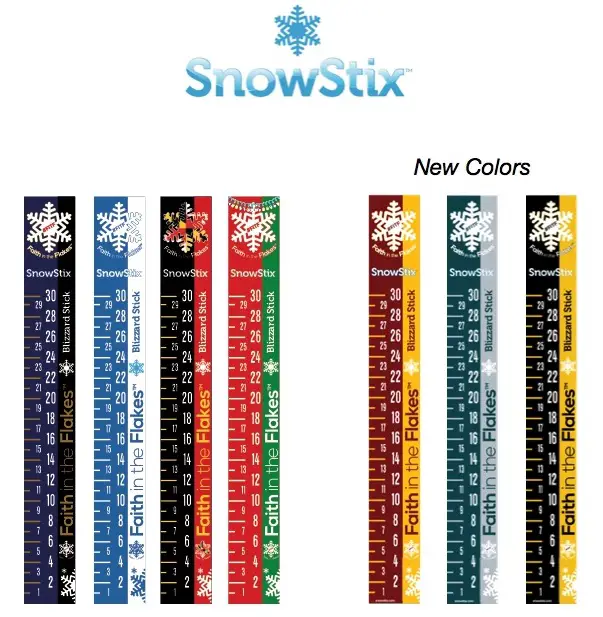 Please share your thoughts, best weather pics/video, or just keep in touch via social media