Snow May Stick In Mountains Tuesday Freeze Watch Expanded To Central MD Wednesday
Frost and Freeze
Winter Weather
Warnings
Justin Berk
Nov 1, 2021
8:37 pm
0
Monday Evening Update November 1 2021
This new month is quickly brining in the new season. Tuesday morning will begin with snow falling in the mountains of western Maryland and West Virginia. If all goes well, there will be stickage up to a few inches in spots.
That same system will bring a chilly rain across the rest of our region, but the cold air will follow and settle in Wednesday.
It's time to bring in sensitive plants
That is when the Freeze Watch has been posted and expanded to central Maryland. This is where temps may reach 32ºF, but the frost may possibly reach into southern Maryland and Delmarva. 
Tuesday Weather Animation
6 AM to 8 PM
The snow in the mountains will be mainly in the morning, but flurries and snow showers will linger in to the afternoon.
Farther east, we end up with a chilly rain developing during the morning, and lasting in to the afternoon.  This includes Virginia for their big election day.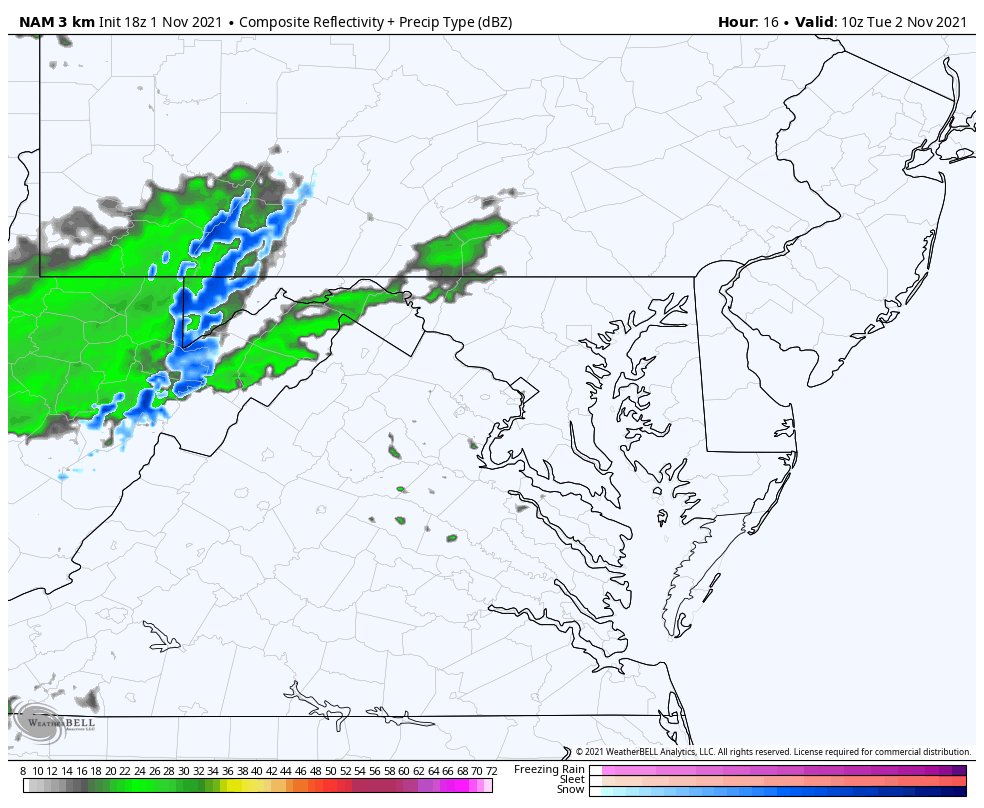 Snow Forecast
The high elevations above 2,000 Ft is where stickage is more likely. Totals will range between a dusting to 2 inches.
Faith in the Flakes!  For what it is worth, we are within the normal time for this region to get their first snow.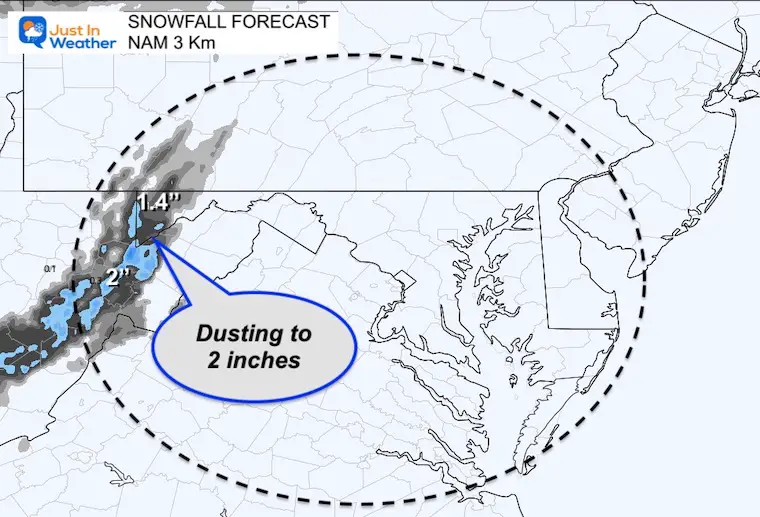 Tuesday Temperatures
Morning
Central areas will start in the chilly 40s…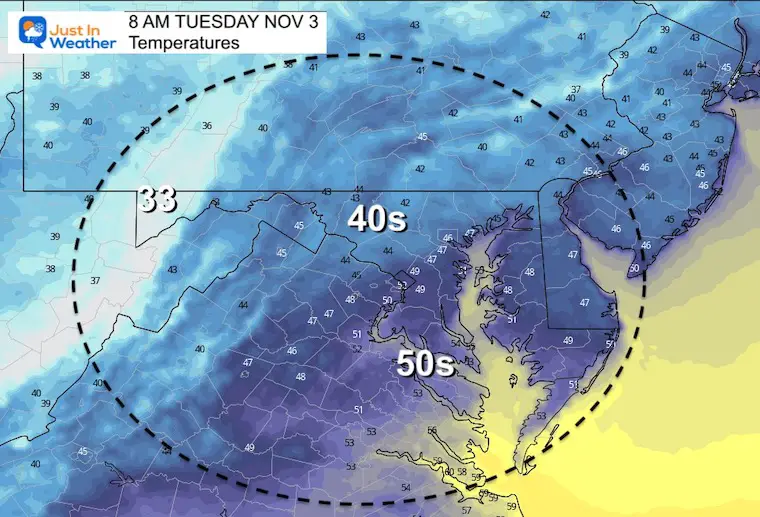 Afternoon
Central areas will remain in the chilly 40s…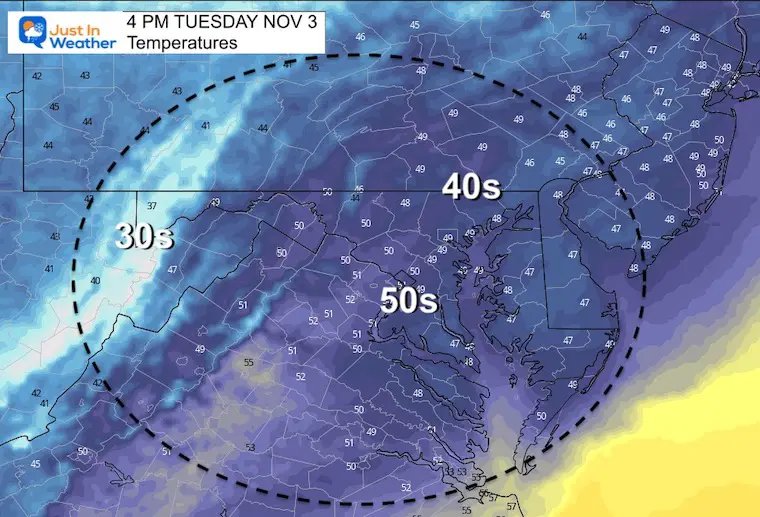 Then Bring On The Cold…
FREEZE WATCH EXPANDED
The areas added to this alert include: Fredrick, Carroll, western Montgomery and Howard, Northern Baltimore and Harford Counties in Maryland. Also Virginia counties west of Washington.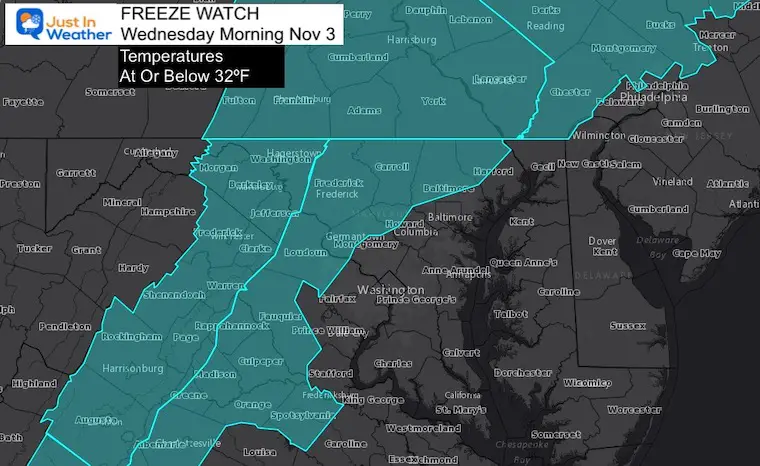 Temperatures Wednesday Morning
I've annotated where temps may very well drop to 32ºF or colder.  
This is where water in plants can freeze and kill for the season. 
However the 30s will reach into Southern Maryland and interior Delmarva. This is where Frost is possible and I would pay attention for the official Advisory to include these areas.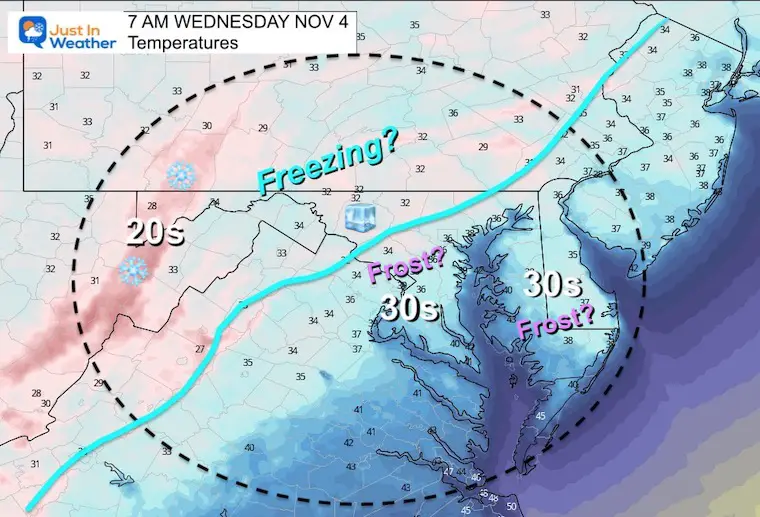 Wednesday Afternoon Temperatures
It will remain chilly/below normal all day.  
Note. We will likely repeat the Freeze and Frost conditions Thursday morning.
Is this Freeze and Frost normal or late?
See the numbers for each region fo Maryland for climatological times to reach this benchmark.
Click the map for more information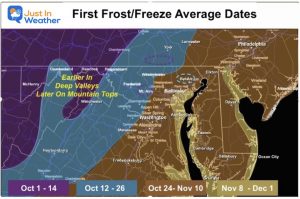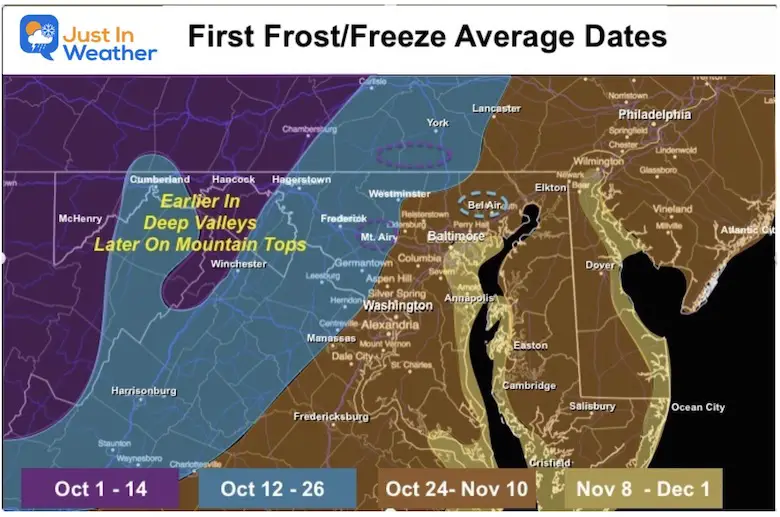 Notes:
I will have a full report Tuesday morning. It will include a live cam view for snow watching at Deep Creek Lake.
Weather posts straight to your inbox
Sign up and be the first to know!
Also See The Winter Outlook Series:
NOAA Winter Outlook- But Read The Fine Print
Signals For Early Start To Winter In November
Winter Outlook Series: La Nina Double Dip
Nor'easters May Give Hint For Winter La Nina Pattern
Faith in the Flakes Gear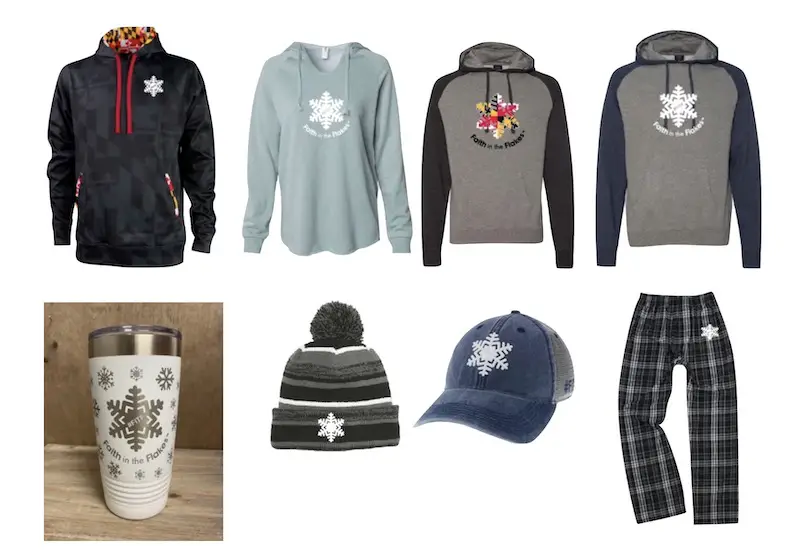 SNOWSTIX – Available Now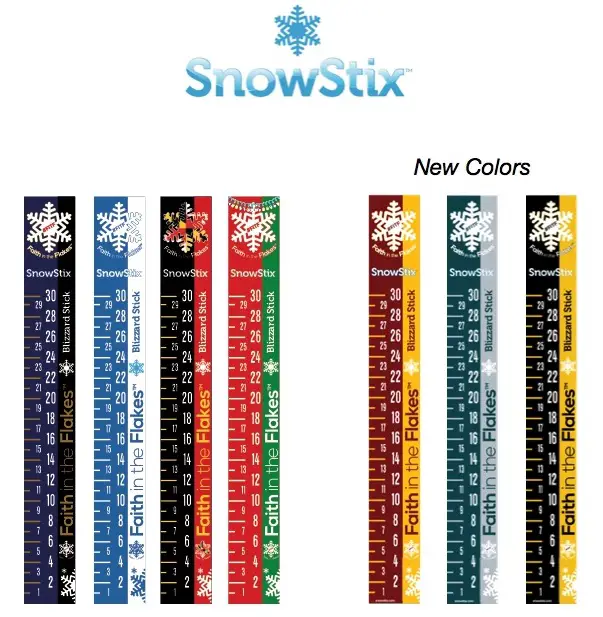 Please share your thoughts, best weather pics/video, or just keep in touch via social media