October 28 Weather Nice Today Stormy Tomorrow
Flooding
Forecast
Warnings
Justin Berk
Oct 28, 2021
6:43 am
0
Thursday October 28
Today is our break between storms. It will start off nice and sunny. Clouds will be on the increase ahead of the next storm. The high clouds may present a solar halo and sun dogs this afternoon.
The rain rolls in Friday!  Heavy rain and strongest winds will be mid day and afternoon… Here is my morning report. I will follow up later today with a closer look with tools to help you monitor the water conditions all around the Bay.
Weather Almanac: Climate Data
TODAY October 28
Normal Low in Baltimore:  42ºF
Record 27ºF in 1976
Normal High in Baltimore: 63ºF
Record 87º F 1919

What to wear Today?
Jacket: Chilly this morning, mild but clouding up afternoon.
Morning Temperatures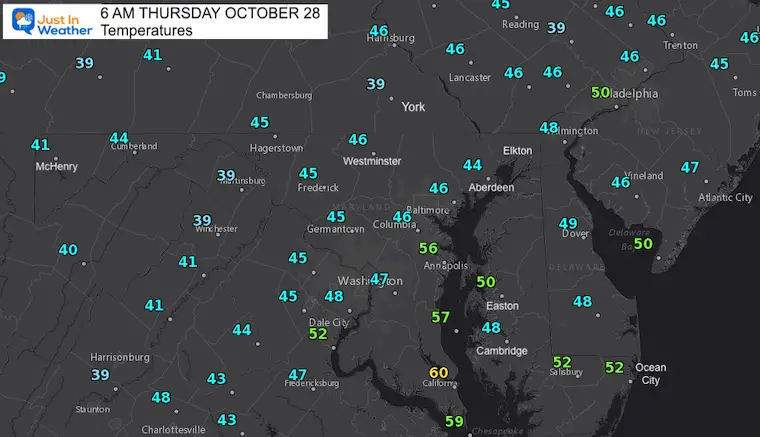 Morning Surface Weather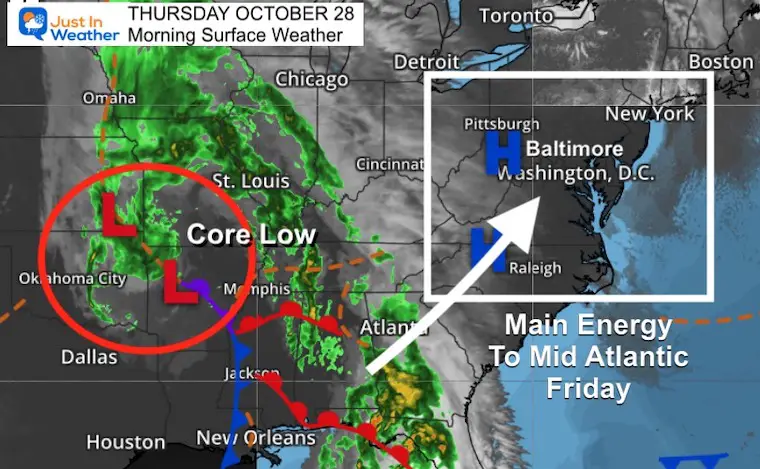 Storm Forecast:
Thursday Morning To Saturday Afternoon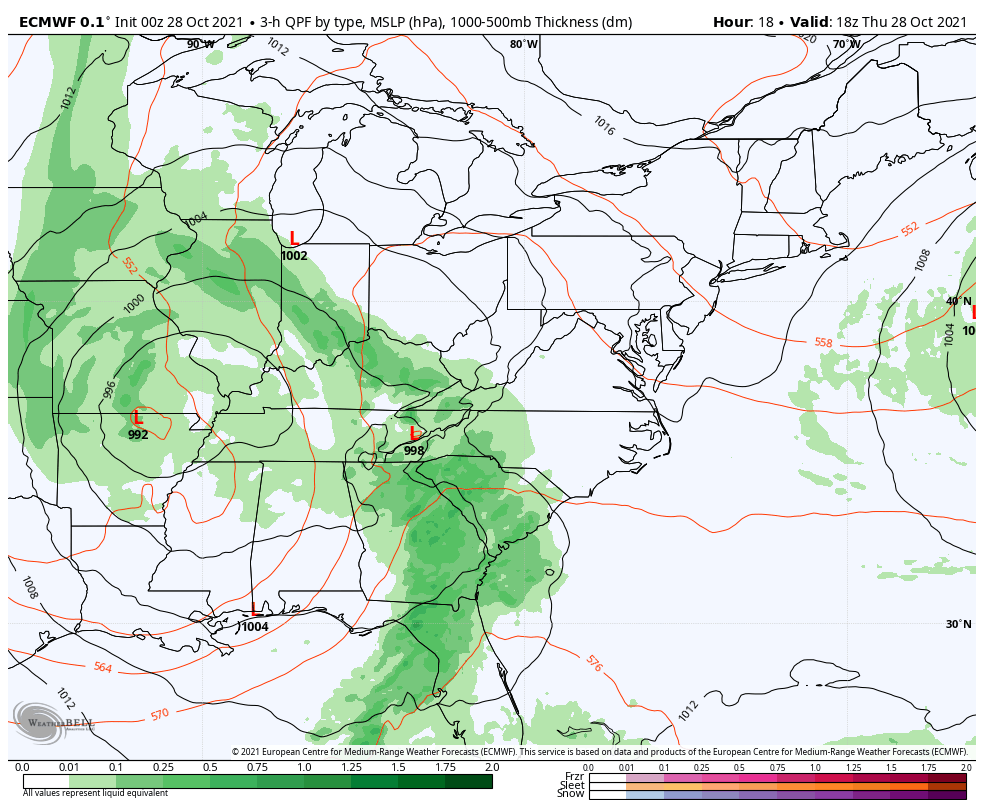 Afternoon Temperatures Forecast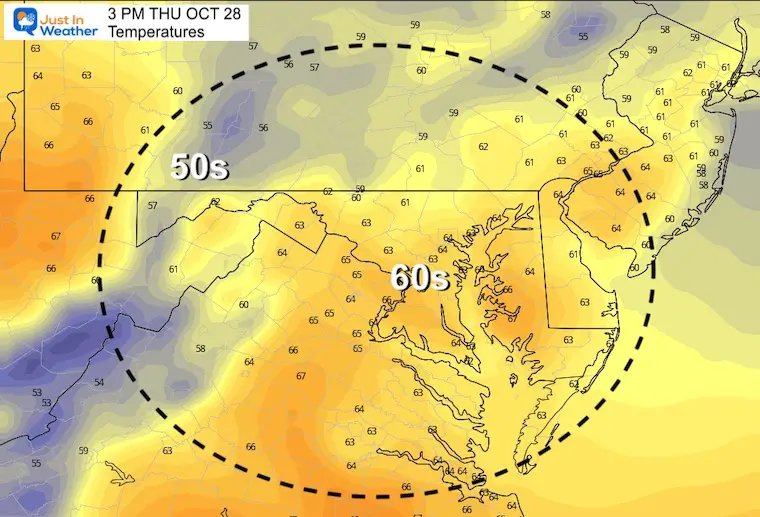 Friday Weather: Storm Day
Wind Forecast Animation
This product is showing the steady winds, but gusts will reach 40 to 50 mph.  Considering the even spread, nearby NWS offices may expand the Wind Advisory to their regions in southern PA , Delmarva, and NJ.
Wind Gusts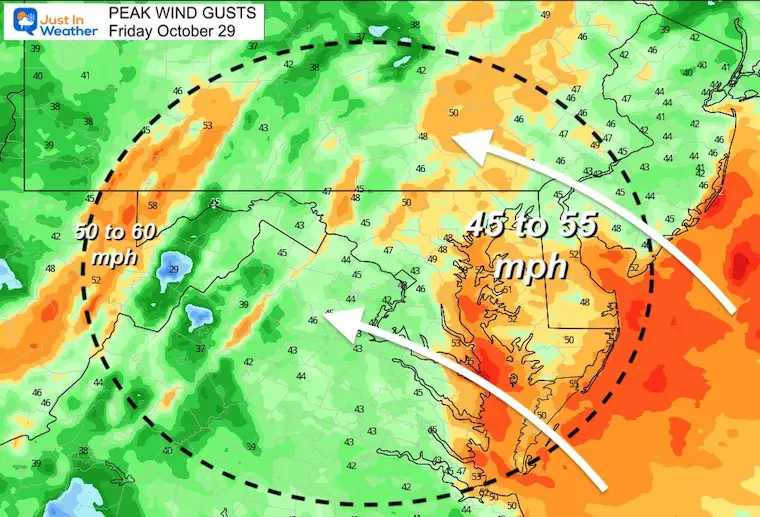 Coastal Flood Advisory
Reminder: My next report will have tools to track local Bay water forecasts. 
The wind flow and rainfall will combine for high water on the Bay. This is due to water flowing in from drainage AND not being aloof to drain out with wind pushing UP the Bay on ESE winds.
'Sloshing' pushes higher water on the West side of the Bay.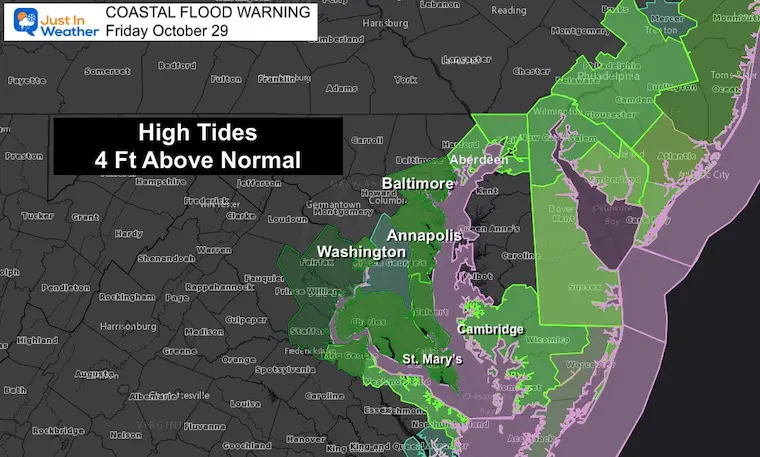 Rain Forecast
Totals between 1 and over 2 inches for much of the region. We may get additional areal flood advisories.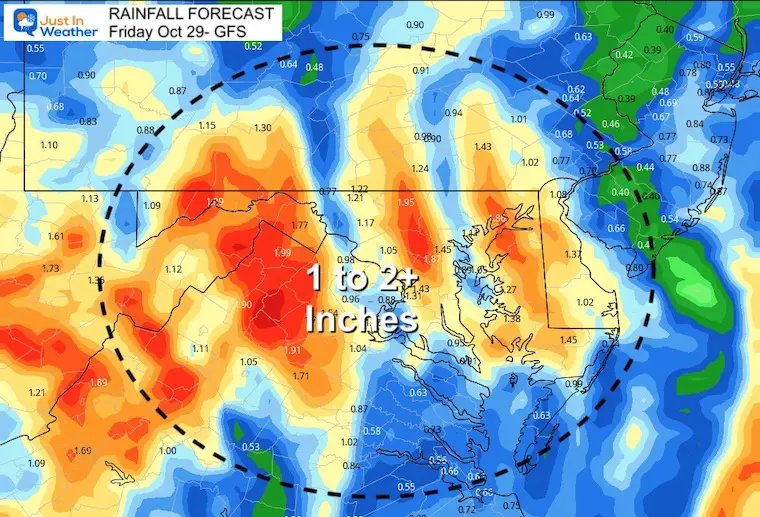 7 Day Forecast
Friday will be a stormy day.
Saturday may have spotty showers.
Sunday= Halloween! This may turn out to be a treat with another break for quiet weather. 
Next week starts quiet, but may turn much colder for the second half of the week. Stay tuned…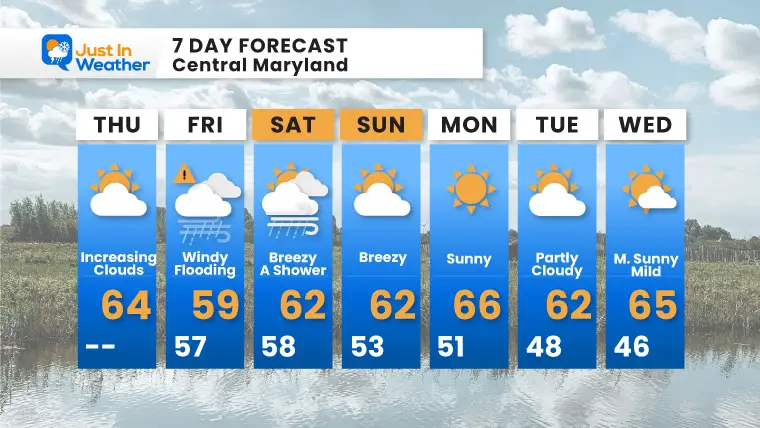 Weather posts straight to your inbox
Sign up and be the first to know!
Also See The Winter Outlook Series:
NOAA Winter Outlook- But Read The Fine Print
Signals For Early Start To Winter In November
Winter Outlook Series: La Nina Double Dip
Nor'easters May Give Hint For Winter La Nina Pattern
Faith in the Flakes Gear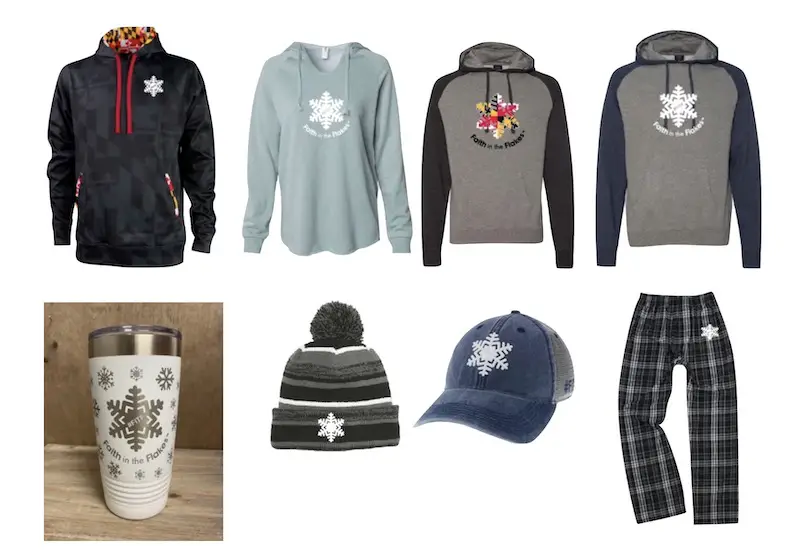 SNOWSTIX – Available Now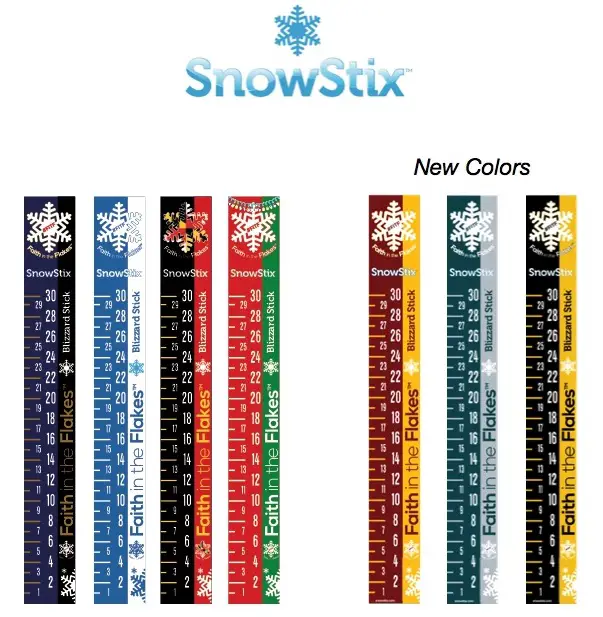 Please share your thoughts, best weather pics/video, or just keep in touch via social media