November 27 Stormy Sunday Timeline Then Next Weather Event Mid Week
Maryland Weather
climate data
rain timeline
Forecast
Justin Berk
Nov 27, 2022
7:00 am
0
Sunday November 27
Morning Update 
Today is our rain day as advertised and it may impact your travel plans, as this spreads in during the morning. Low Pressure redeveloping along a cold front will enhance the downpours and may include some rumbles of thunder early this afternoon. Along with that, temps may boost up into the evening. After the rain abruptly ends, strong winds will pick up Monday and temps drop back down.
Active Storm Pattern
GFS: Sunday Morning to Wednesday Night
The main theme in the short term is that we are in a pattern with a storm every 3 days, but remain on the warmer rainy side (for now), while the mountains get rain, ending with a few inches of fresh snow each time.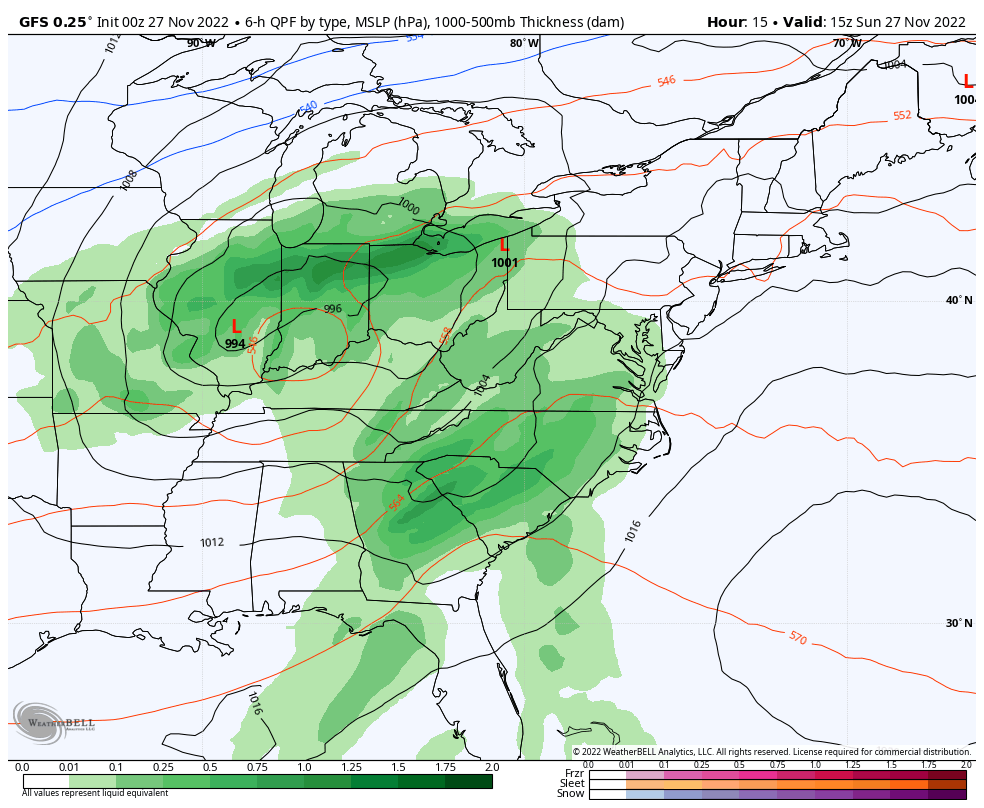 Today's Weather
Morning Temperatures
Morning Surface Weather
What we have this morning is an Occluded Low. A typical Low Pressure has a warm and cold side.  This occlusion is when the cold air wraps completely around the core circulation. This cuts off the warm air, and in this case… shifts the energy to the southeast, in a location known as the Triple Point.  This is where the old cold front, now occluded (purple), meets up with the cold front remains (blue) and new warm front (red). This is where a new Low Pressure is likely to form.
That Triple Point and new circulation will ride over Maryland in the middle of today. This is why we expect heavier rain and some thunder as it passes by.
Live Radar Widget
Rain showers earlier will be spotty. Steady rain will expand from west to east through the morning.
Radar Simulation
HRRR Model: Sunday 7 AM to 7 PM
I have noticed that this product is once again about 1 to 2 hours slower than verified.

Key Timeframes
Morning 
The 10 AM forecast time may verify as early as 8 AM.
Rain should overspread most of our region by 9 or 10 AM. Heavy rain will expand over the mountains and head east for the afternoon.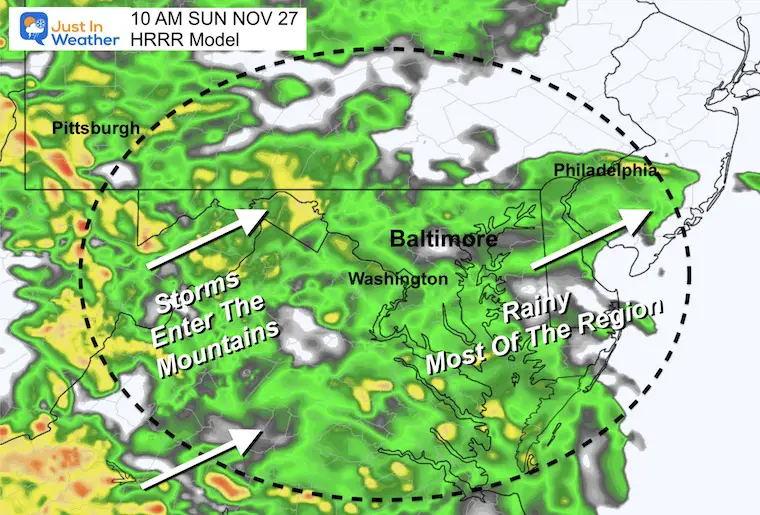 Afternoon
This 1 PM time frame may actually be 11 AM or noon. This may be an issue for church travel, heading out to watch the game, or shopping.
Please consider that heavier bands of rain may include thunder, and will cross metro areas in the middle of the day, before and after 12 PM.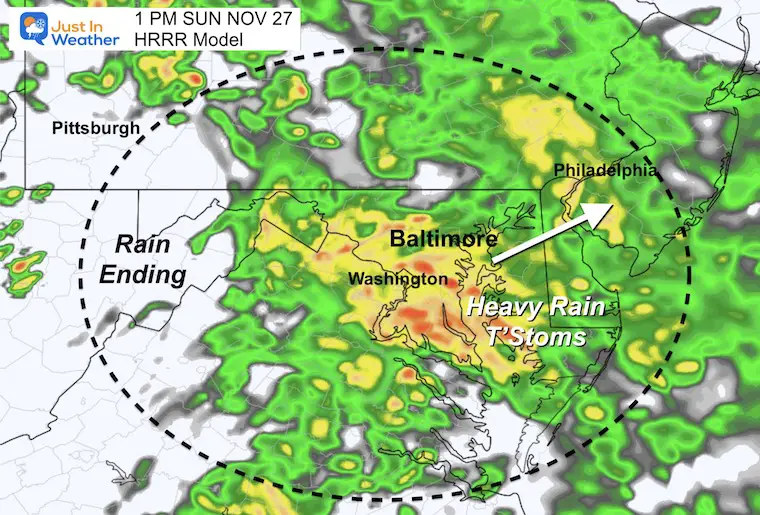 Temperatures Afternoon
The warmest temps of the day in metro areas and Delmarva will reach the 60s early this evening.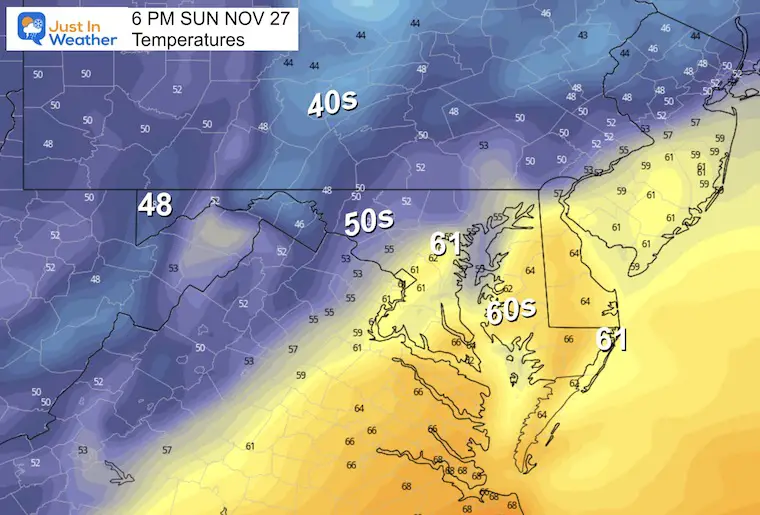 NEW Faith In The Flakes Gear
Through
 

Cyber Monday
20% Off All Items

NEW REPORT:
My Winter Outlook: Not A Typical La Niña!
I see many factors to support colder influence with multiple systems. Early and later in winter. Check it out.
Winter Outlook 2023 For Snow Not Typical La Niña Plus Polar Vortex Disruption
CLIMATE DATA
TODAY November 27
Normal Low in Baltimore:  33ºF
Record 18ºF in 1991
SNOW: 3.5 inches in 1978
Normal High in Baltimore: 52ºF
Record 74ºF 1896
Subscribe to the Newsletter
Weather posts straight to your inbox
Sign up and be the first to know!
Monday
Stronger winds will be battling the clearing, so temps will remain steady early then fall during the afternoon. 
Morning Temperatures
Mid Day Wind Forecast
Winds will average 15 to 25 mph, holding temps in check all day.
Afternoon Temperatures
Temps are likely to drop during the afternoon.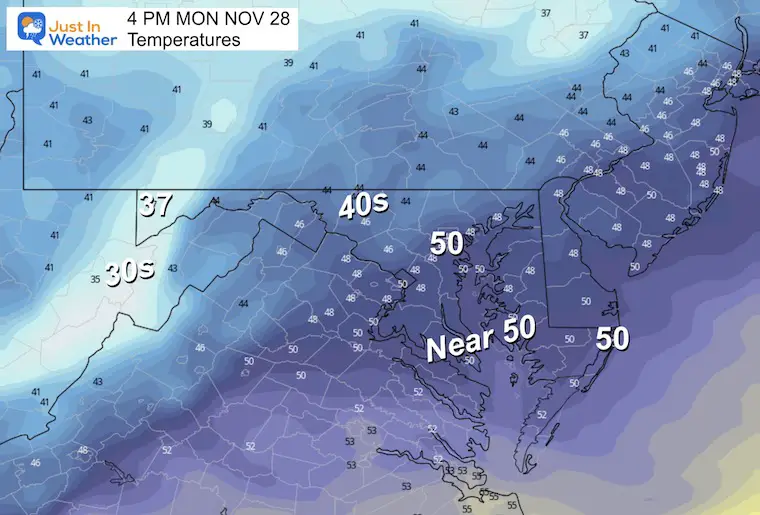 Next Event: Wednesday
This will be another warmer rain, followed by colder air.  There is a small chance for this to end with some mixed snowflakes, but we are not in winter mode.. yet.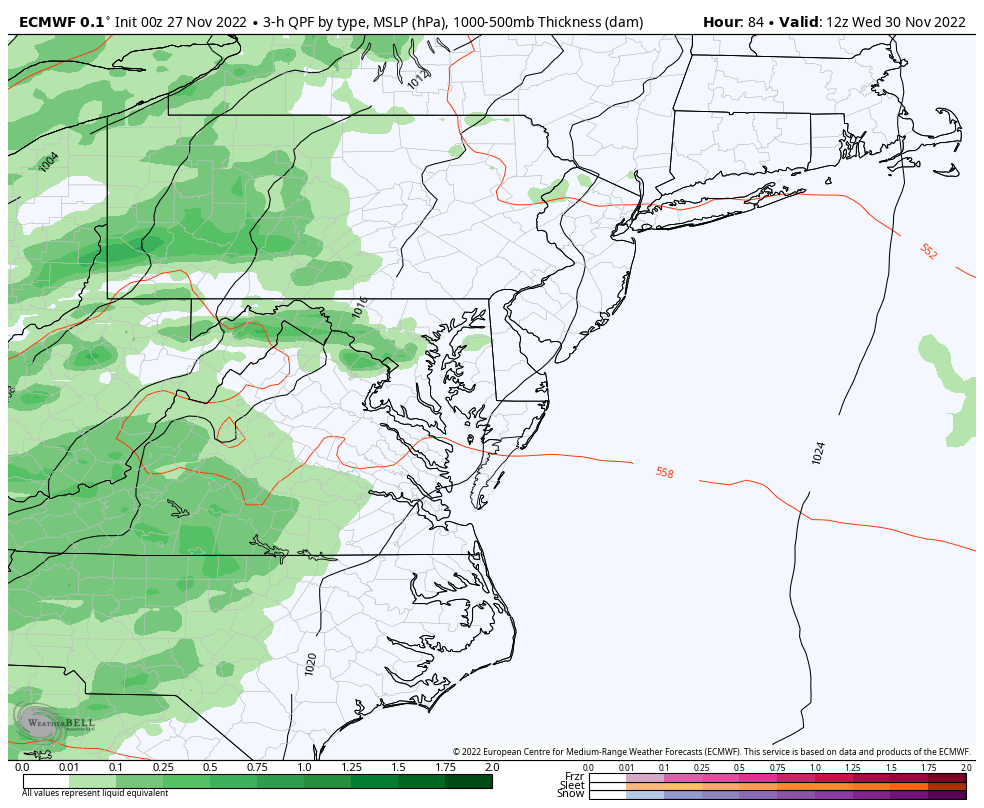 Please check back tonight, I will have a report on the outlook into the first half of December. 
7 Day Forecast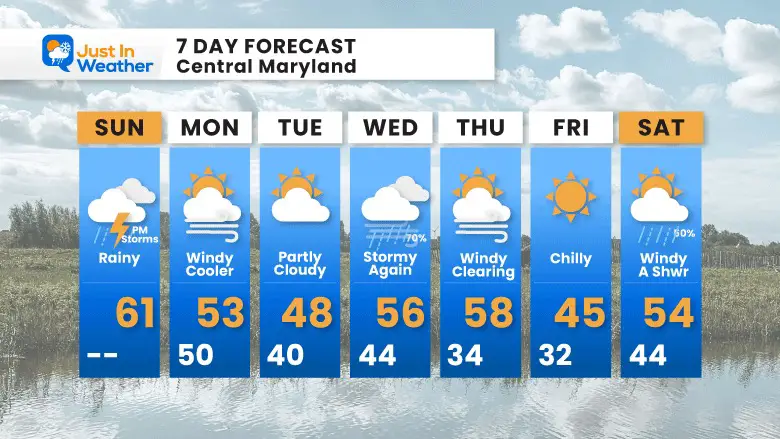 Also See The Winter Outlook Series:
Atmospheric Memory Suggests Active Winter Storm Pattern Outlook
Winter Outlook 2023 From NOAA Very Different Than Farmers Almanacs
Farmer's Almanac Comparison
Winter Outlook 2023 Early Look At Snow From Two Farmers Almanacs
Triple Dip La Niña Winter
CONNECTION TO WINTER?
If you want a snowy winter, this is what you might want to look for in the rest of the tropical season. (You might be seeing a lot of commercial snow removal people out this Winter).
Record August For No Named Tropical Storms: Closer Look At Snow Following
Wooly Bear Caterpillars
Persimmon Seeds
Click to see Top 20 and MORE
Winter Weather Folklore Top 20 And More Outlook Signals From Nature For Cold And Snow
Faith in the Flakes Gear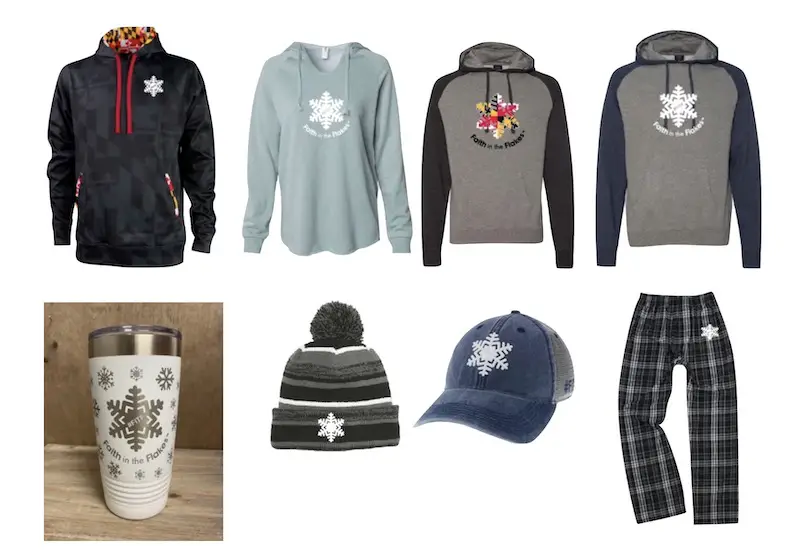 SNOWSTIX – Available Now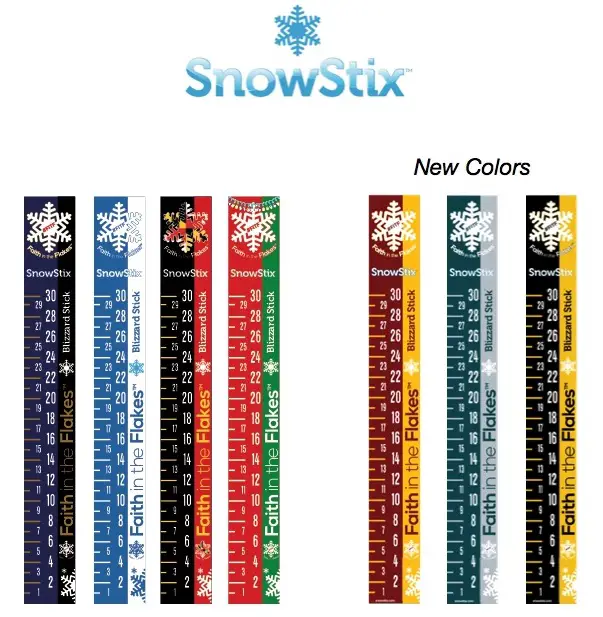 Normals And Records: Maryland and Baltimore Climate History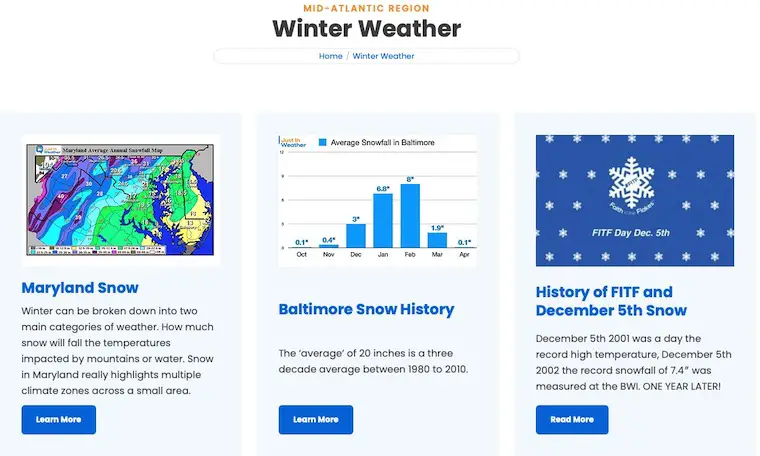 STEM Assemblies/In School Fields Trips Are Back
Click to see more and 'Book' a visit to your school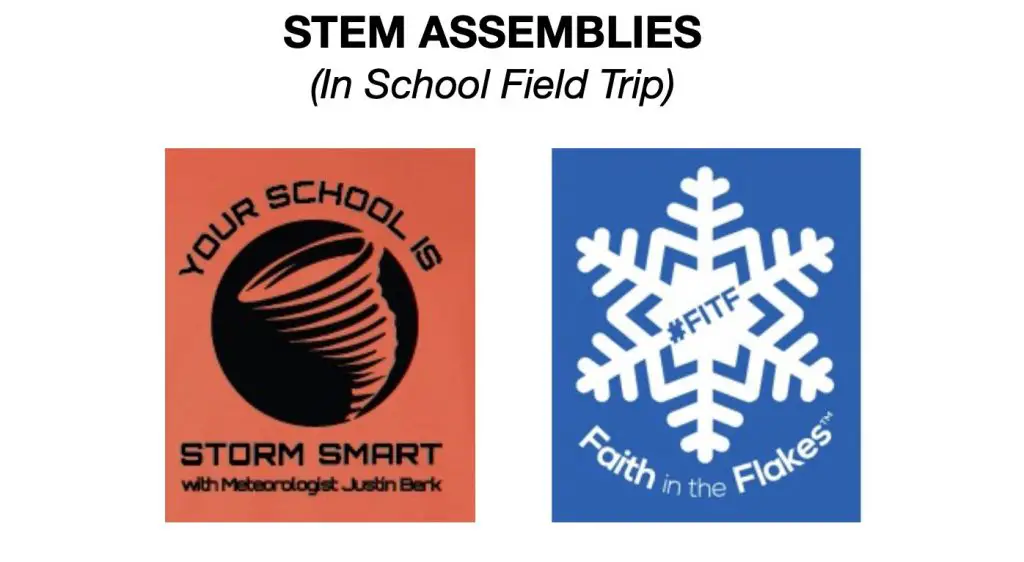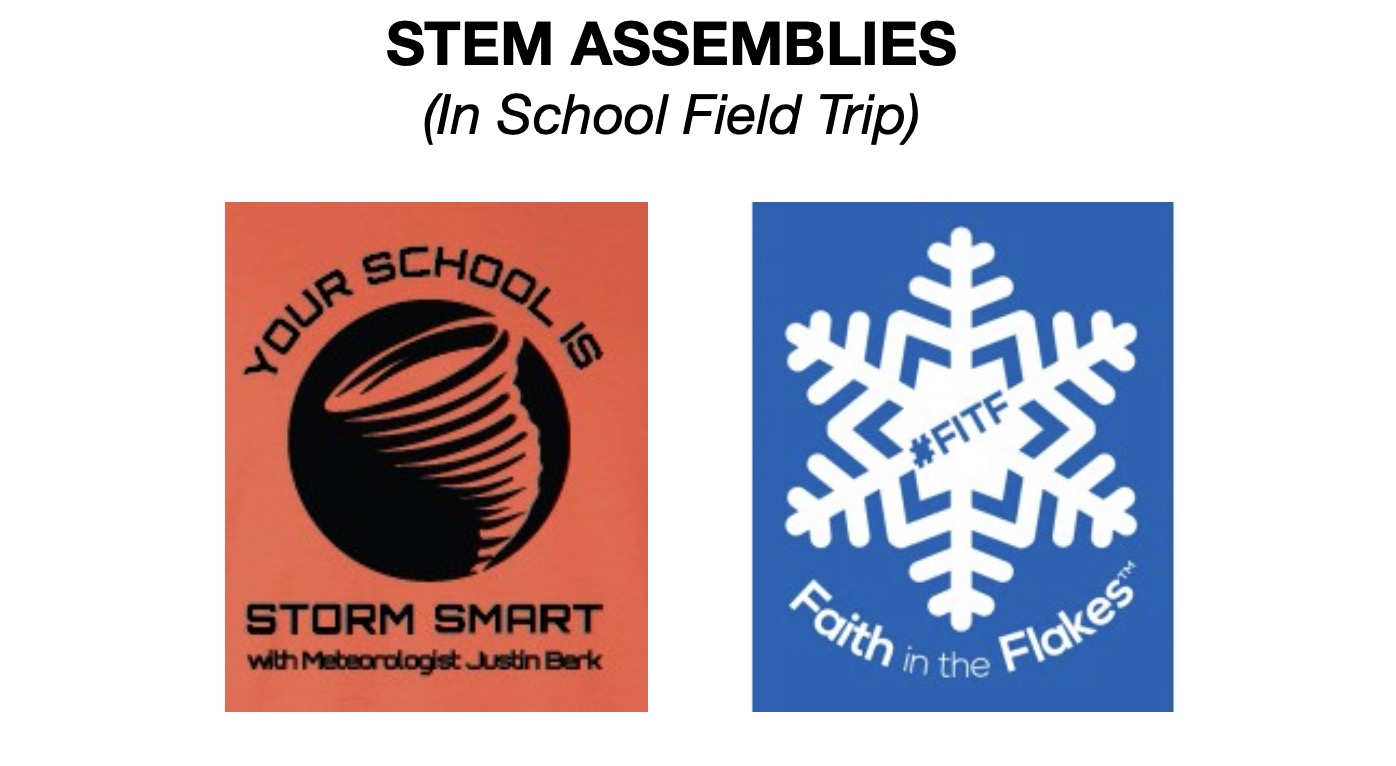 Please share your thoughts, best weather pics/videos, or just keep in touch via social media