Rain Timeline Thursday September 22 Ushering In Fall Weather
Maryland Weather
rain timeline
Forecast
Justin Berk
Sep 22, 2022
10:12 am
0
Thursday Late Morning Update 
A cold front is arriving today with a band of showers and possibly even a rumble of thunder. This report will track the model guidance, error, and live radar to help you plan accordingly. It will be followed by gusty winds and a push of colder air just in time for the Fall Equinox tonight. It will truly feel like autumn tomorrow. 
The computer models continue to be a little slow and are underrepresenting the rain. We have discussed this for months, and I suggested it again this morning. Check this out.
10 AM Snapshots
Temperatures
The chill is already in western Maryland. Notice the warm spot of 81ºF in central Maryland. That is at BWI which continues to be one of the warmest locations in the metro area. We all get a cool down after the rain passes.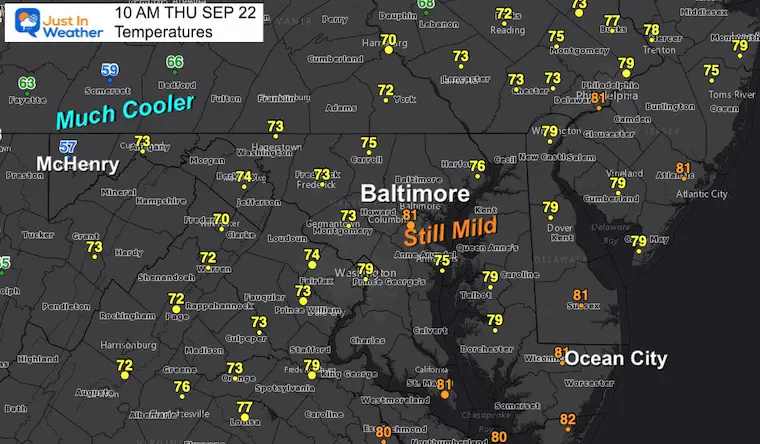 Doppler Radar
This shows a solid line of rain entering central Maryland just west of Washington and Baltimore, and extending up to York PA. This is arriving faster than the forecast maps you can compare below.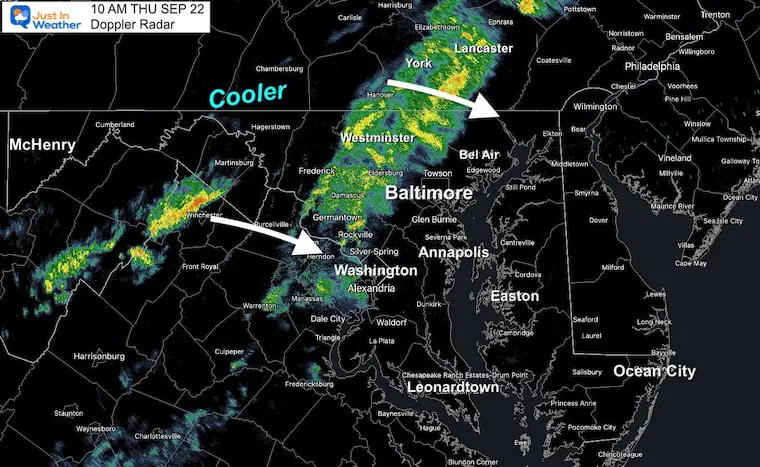 10 AM (short term) Forecast NAM 3 Km
This is actually the better performing high-resolution model plot, but still slow.
See the simulation slider below the live radar.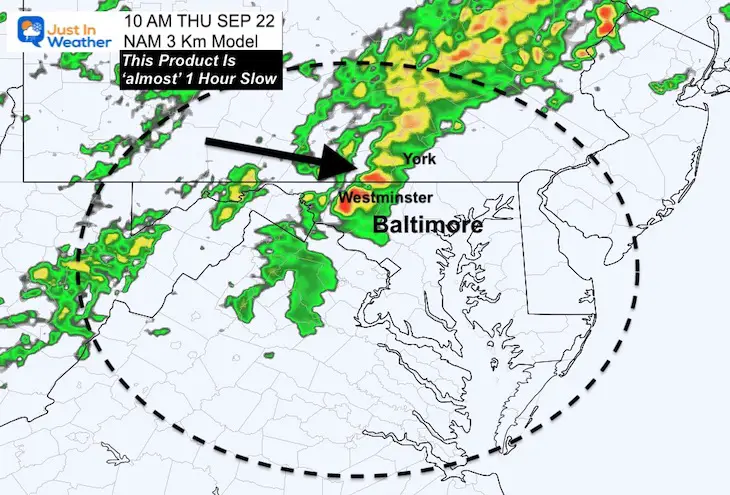 Live Radar WIDGET
Radar Simulation —-> slider
I wanted to jump ahead to start at the 12 PM plot, which may better represent what we see on radar at 11 AM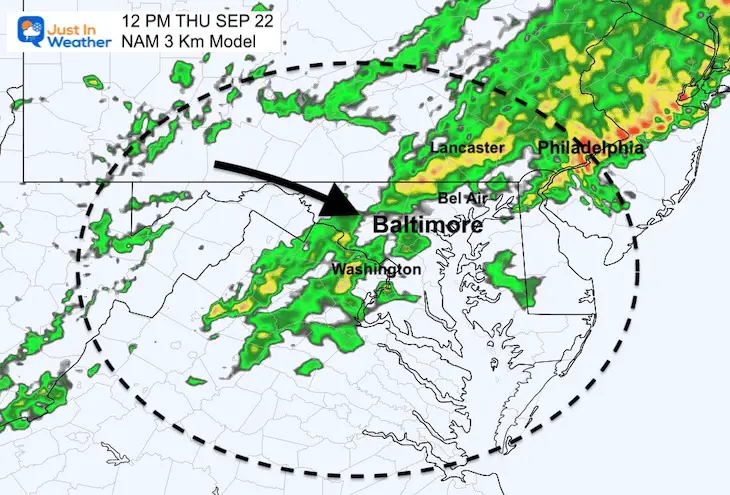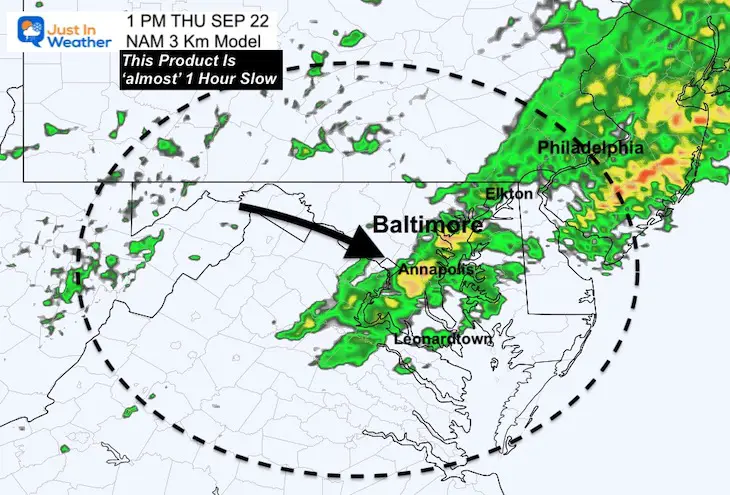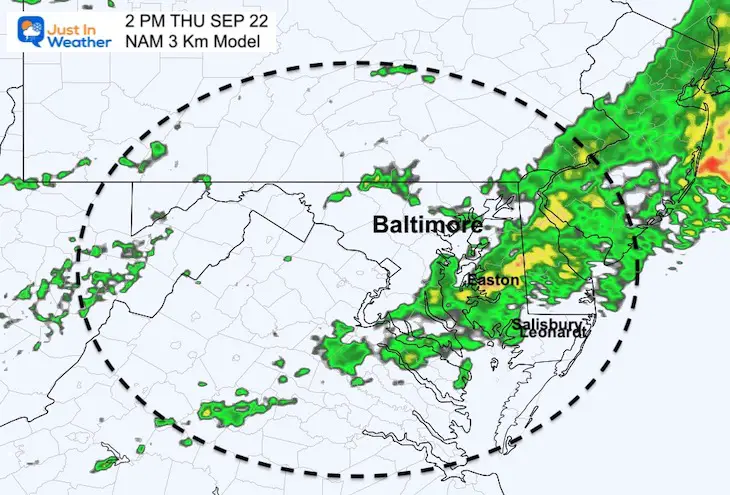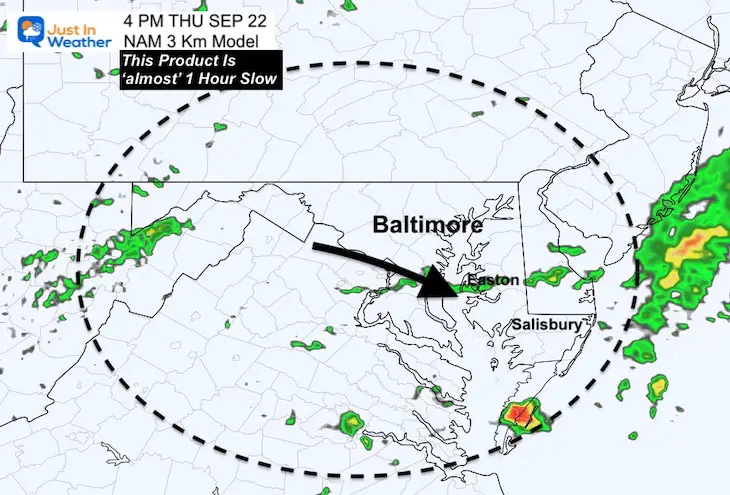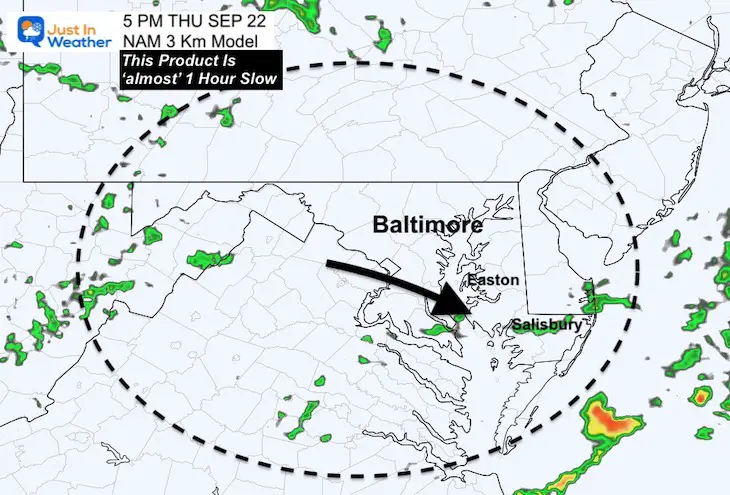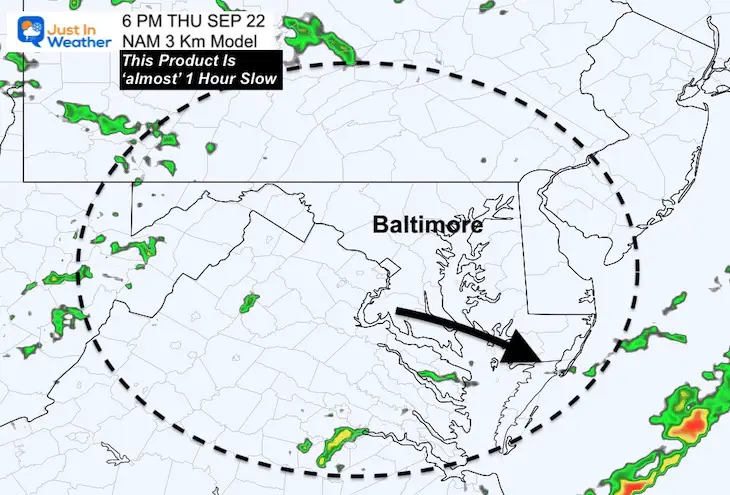 september-22-weather-storm-radar-thursday-pm-12
september-22-weather-storm-radar-thursday-pm-1
september-22-weather-storm-radar-thursday-pm-2
september-22-weather-storm-radar-thursday-pm-3
september-22-weather-storm-radar-thursday-pm-4
september-22-weather-storm-radar-thursday-pm-5
september-22-weather-storm-radar-thursday-pm-6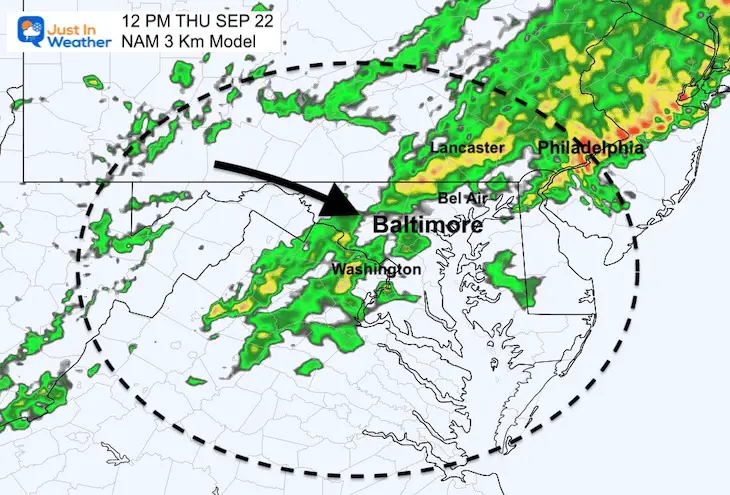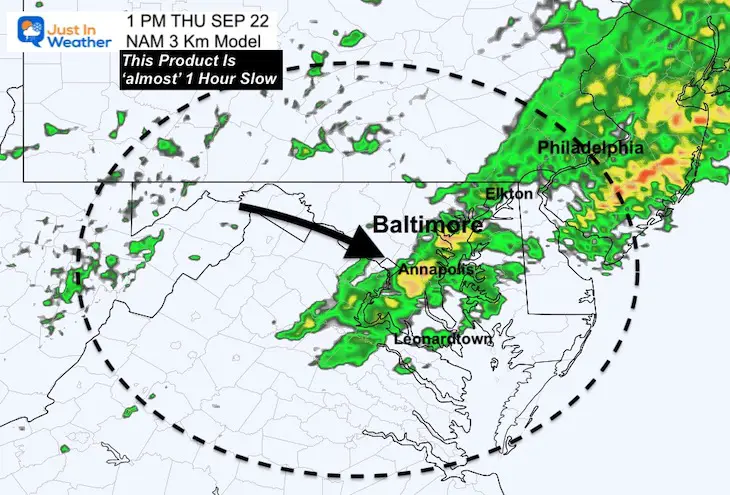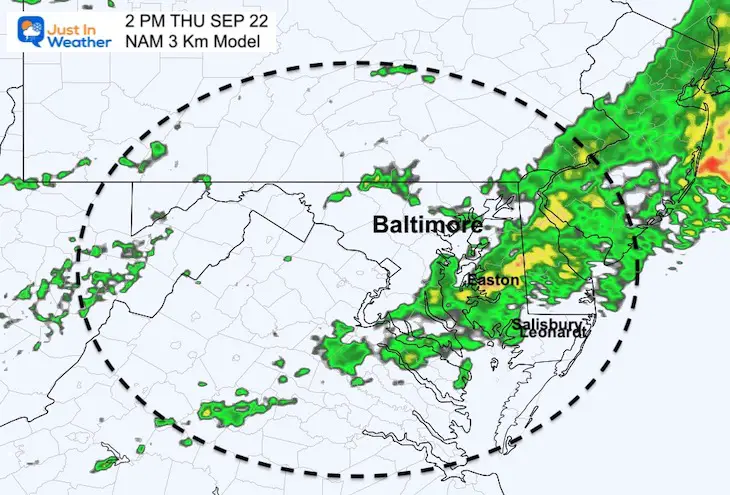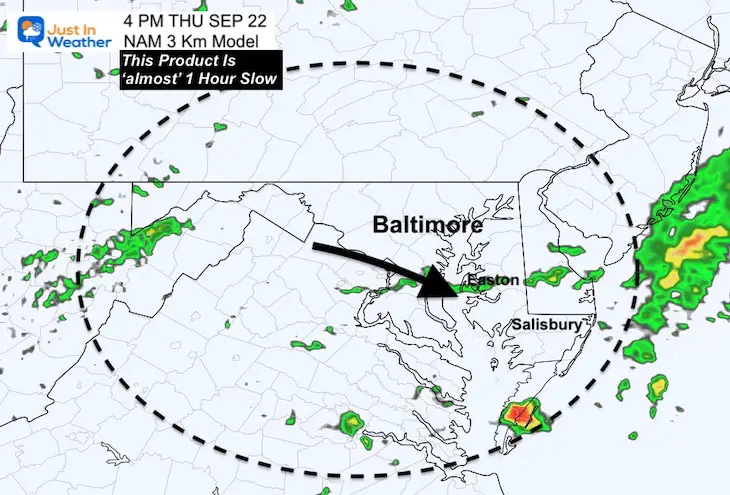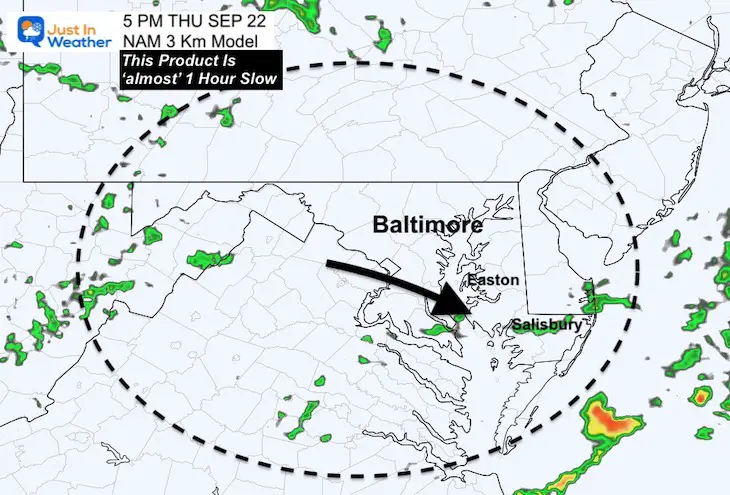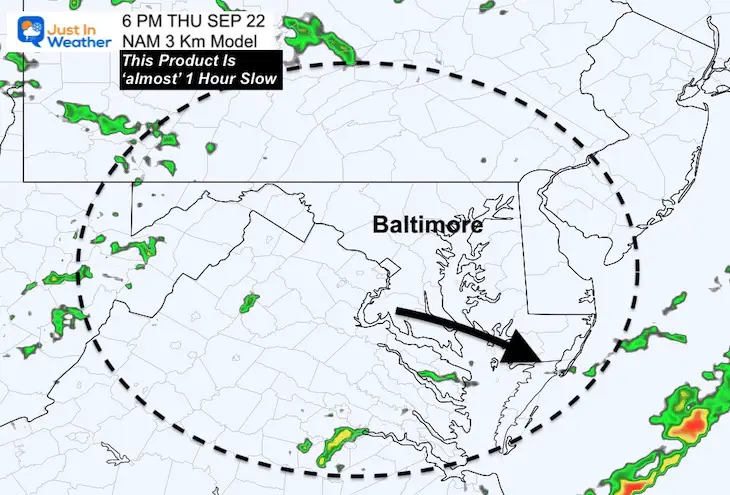 Change On The Way
Wind Forecast Noon Thursday to 4 PM Friday
The wind shift from the Northwest will be gusty through Friday. This is what will usher in the New Air Mass and make it feel chilly.
Temperature Forecast Noon Thursday to 7 AM Friday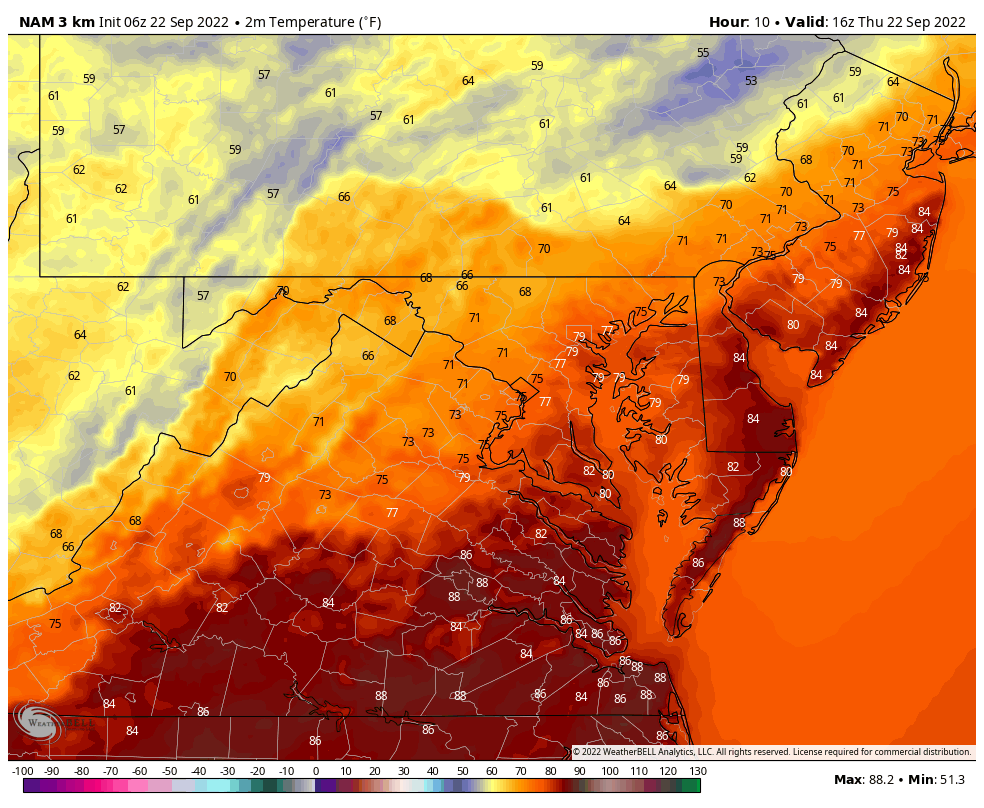 Friday Temperatures 
Morning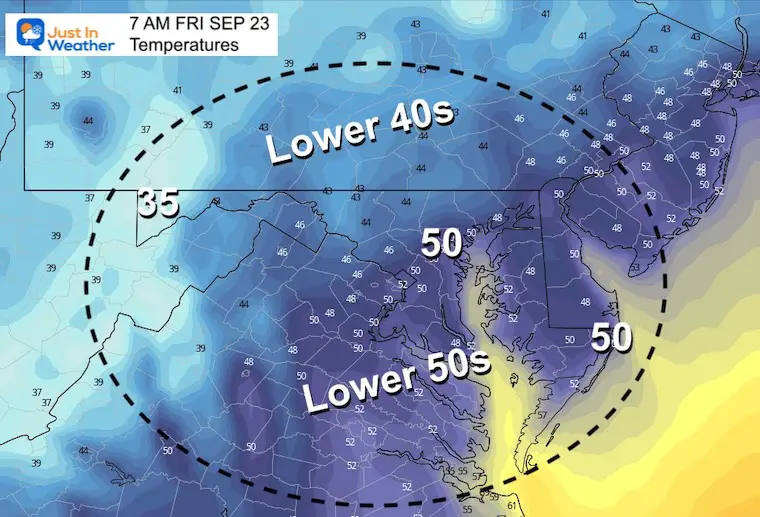 Afternoon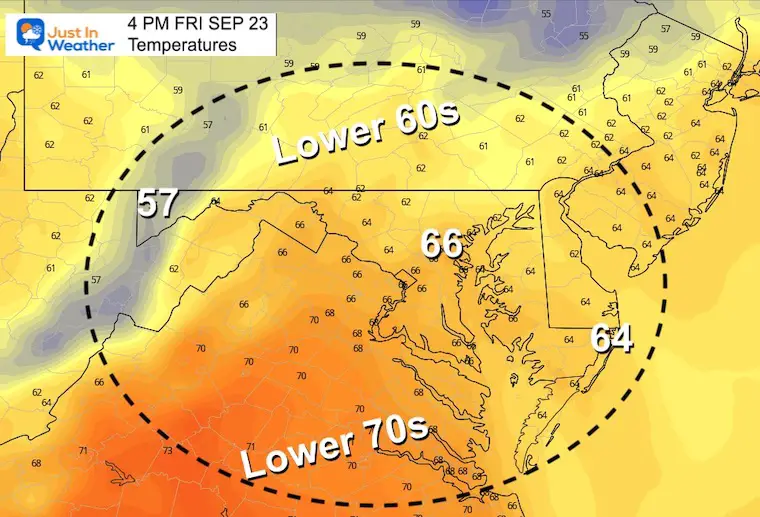 Autumnal Equinox at 9:03 PM- EXPLORE MORE
Fall Equinox September 22 In 2022 Not Exactly Equal Daylight
LOOKING FOR MORE GOLFERS
Come and join us! My 12-year-old son and I are playing. He is REALLY GOOD and you can see for yourself!
Click the image below to Register! It's a great way to spend the day and we can meet in person!
Thank you to JP's Custom Home Painting AND The County Cork Wine Pub for dedicating this golf tournament to our nonprofit Just In Power Kids.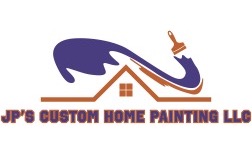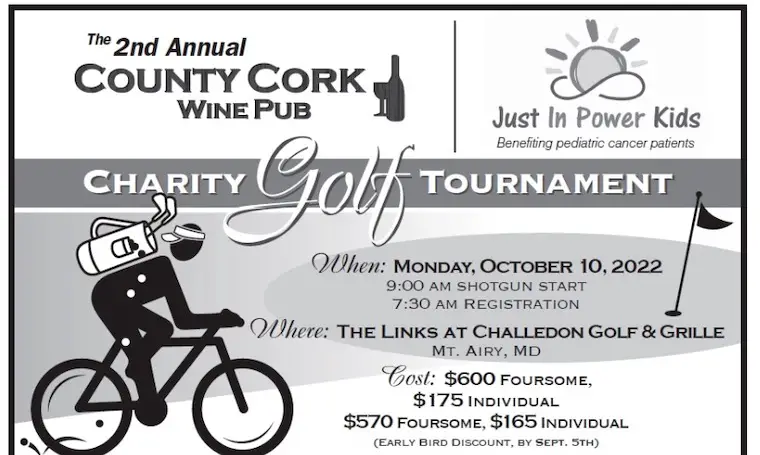 September Begins Meteorological Autumn
Climate Data/Weather Stats For The Month
September Starts Meteorological Autumn: Weather Climate Stats For Maryland at Baltimore
STEM Assemblies/In-School Fields Trips Are Back
Click to see more and 'Book' a visit to your school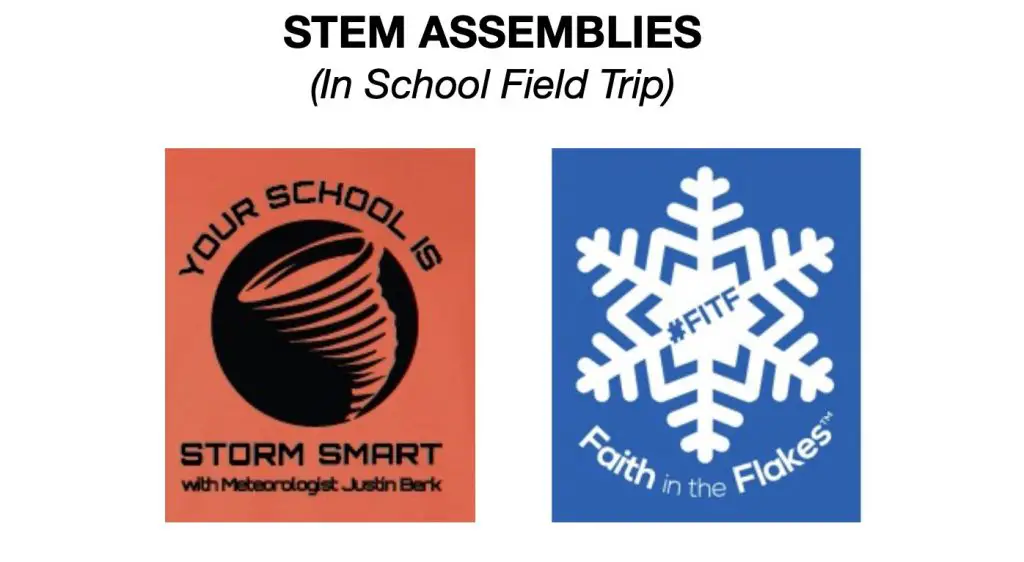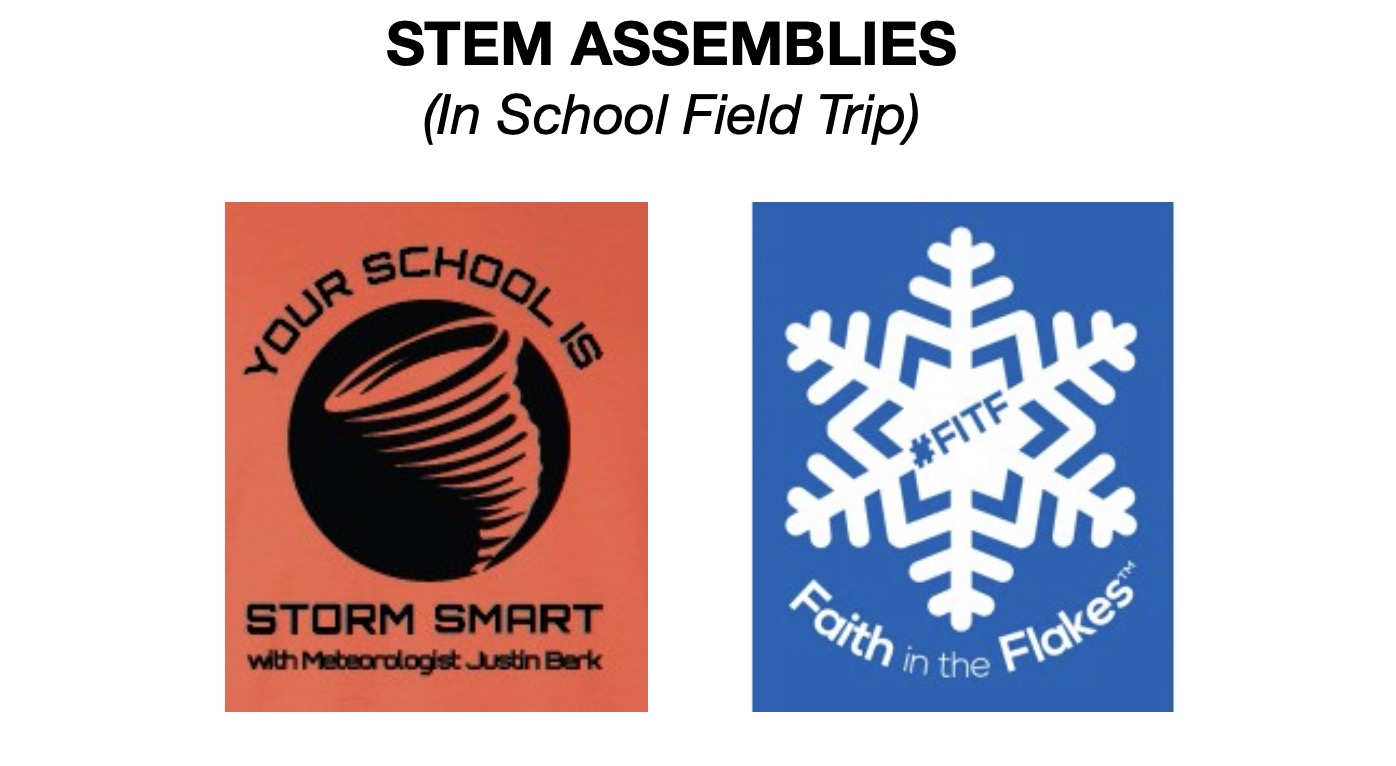 7 Day Outlook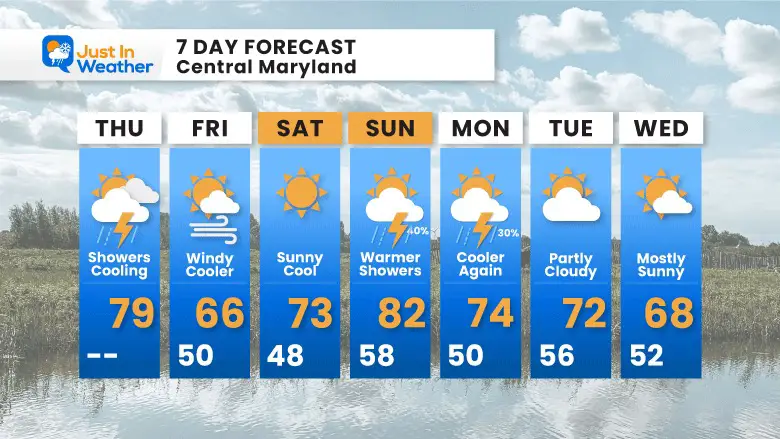 In Case You Missed It: Seem Early Winter Outlooks
Winter Outlook 2023 Early Look At Snow From Two Farmers Almanacs
COMPARE TO THE
 

PAST

If you want a snowy winter, this is what you might want to look for in the rest of the tropical season.
Record August For No Named Tropical Storms: Closer Look At Snow Following
Hurricane Season Forecast: June 1 Through November 30
NOAA 2022 Hurricane Forecast- Above Normal Again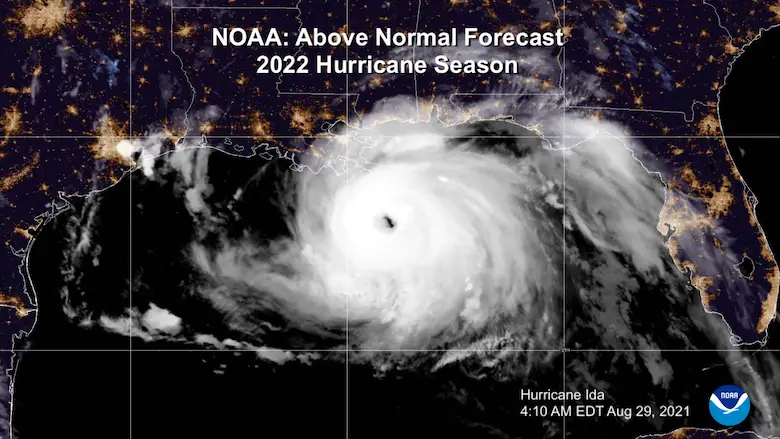 Forecast From Colorado State University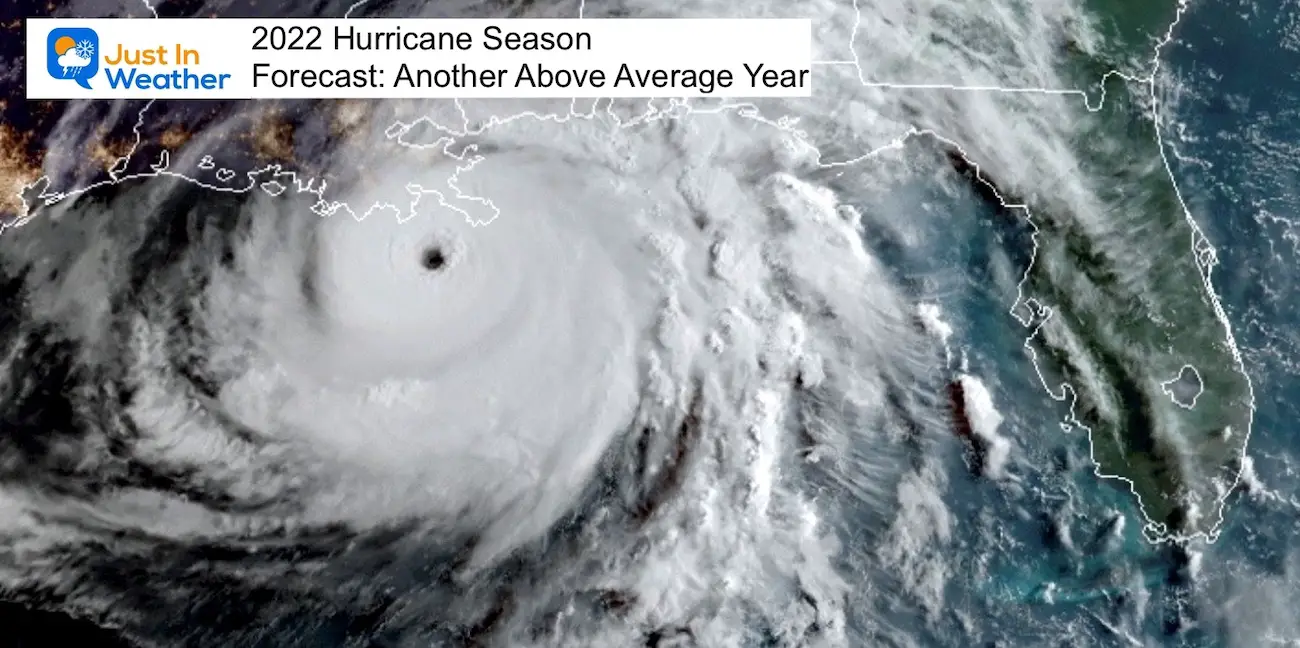 Related Posts
NOAA Study: Reducing Air Pollution INCREASED Tropical Storms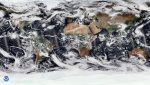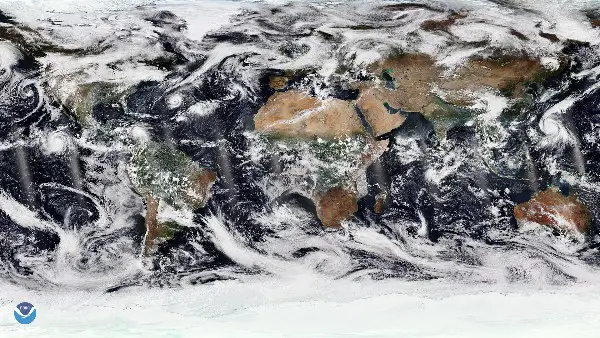 Atlantic Tropical History: Maps of Origin Regions Every 10 Days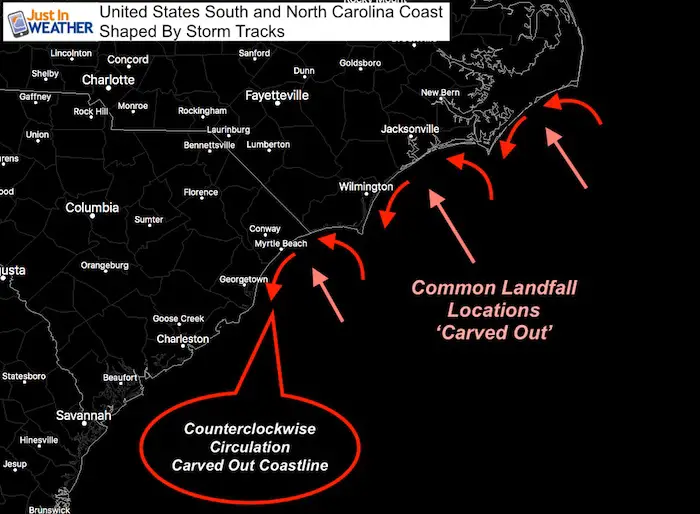 Rainbow Ice Cave In Mt Rainier
Rainbow Ice Cave In Mt. Rainier A Very Rare Find: Photos And Video
Please share your thoughts, best weather pics/videos, or just keep in touch via social media