Average Frost And Freeze Dates in Maryland and Pennsylvania
Frost and Freeze
Maryland Weather
climate data
Justin Berk
Sep 22, 2022
7:14 pm
0
When is the first frost likely?  That depends where you are located. With the start of the Fall season, this is the most common question I get. Early autumn is when the nights get longer than the days, with a loss of about two and a half minutes of sunlight each day.
You may be looking for  the end of the growing season, allergy season, or even the end of many bugs. Whatever your reason, I've gathered as much information I could for our region.  The focus here is on Maryland and Pennsylvania.
The map and regional charts below are based on 26 locations around Maryland with the average date when temperatures will reach 32F. It is important to note that it is possible to get frost with temperatures in the upper 30s. 
Also consider that some areas with varied terrain can have a wide range of first frost dates since warmer air holds on hill tops and cold air sinks in valleys on long autumn nights.
Are we on schedule? Well, western Maryland might get their first frost over the next week. Colder air will come in a few impulses. The nights would need to be calm or light winds to allow frost to form.  The inland suburbs or Piedmont areas between the mountains and the cities tend to get their first frost in the middle of October. This includes places like Westminster, Mount Airy, Frederick and Hagerstown.
Charts below have more details on early, average, and late dates. This is categorized in four regions of Maryland (western, central, southern, and eastern).
Average First Frost and Freeze Dates in Maryland
See the charts below for a breakdown of times per region.
Elevation and proximity to the water play a big role in temperatures. You may also want to compare this map of average snow in Maryland.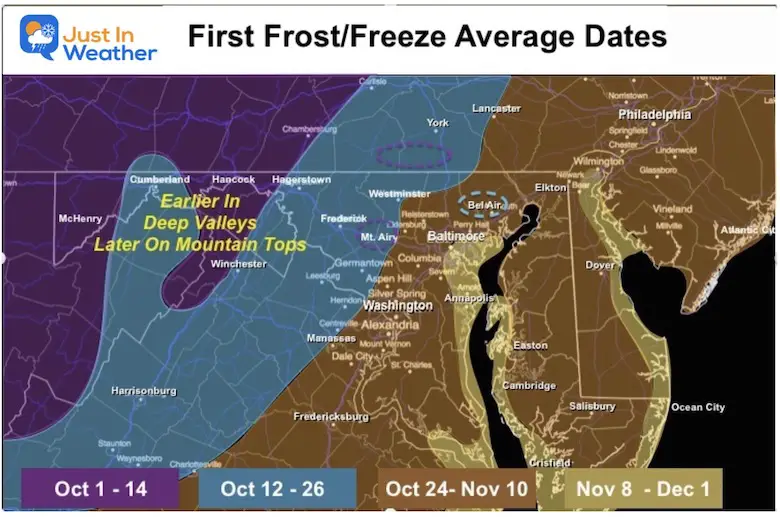 Save Your Plants
The University of Maryland points out that cold temperatures will improve the flavor and texture of kale, collards, cabbage, and turnip greens.  But bringing tender annual flowers like geranium and begonia indoors before the first frost will help you keep them growing indoors through the winter. Larger pots and in ground vegetation can be protected with a tarp or garbage bags to hold in the heat and give you a little extra growing time.
Microclimates
You may have noticed your own microclimate which might not be represented on the map. This is a general display, the best I could make with the information and research I've found.
If you live near the water, either by the Chesapeake, a reservoir, or river, that can be a source of heat delaying early frosts nearby.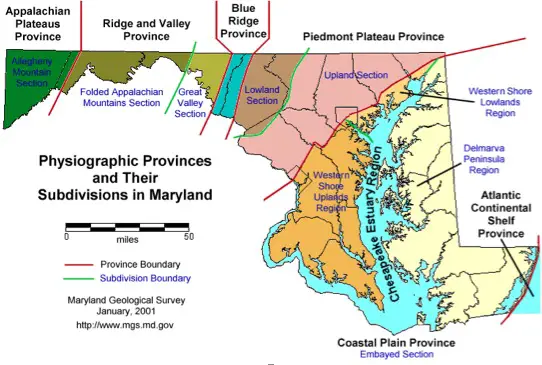 Regional Breakdown
In my 20 years on TV, I spent 14 of them in Baltimore TV working with hundreds of local Weatherbug stations.  I have a noticed wide range of temperatures on autumn mornings across single towns. Even in metro Baltimore. 
Ellicott City for example can have a range of 5 to 8 degrees on some mornings from the old historic valley area to the hill top near Rt 40.  I saw that between Dunloggin MS and Waverly ES often.
There are pockets of colder air near Bel Air/Fallston, Baltimore's Hereford Zone, and even between Frederick and Mount Airy.
Western Maryland
Garrett , Allegheny, and Washington Counties
Central Maryland
Frederick, Montgomery, Carroll, Howard, Baltimore, and Harford Counties.
Also BWI for northern Anne Arundel County.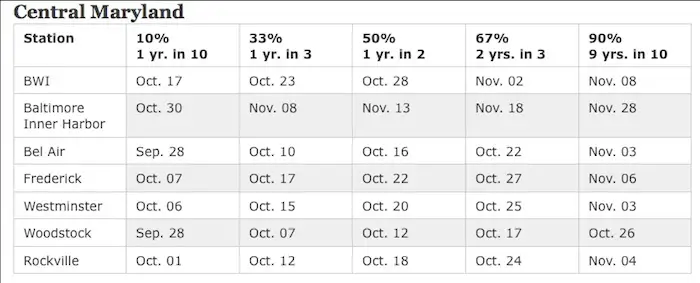 Southern Maryland
Anne Arundel (Annapolis), Prince Georges, Calvert, Charles, and St. Mary's Counties.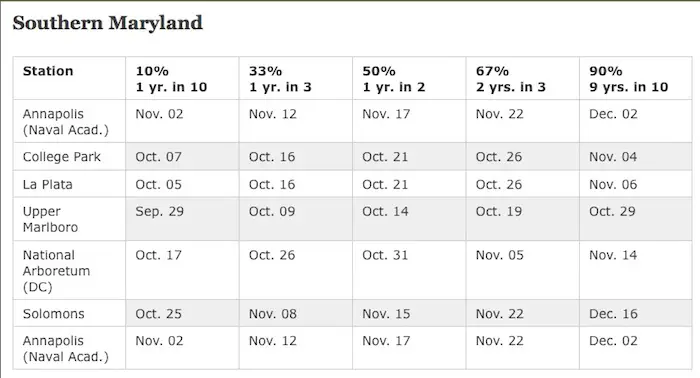 Eastern Shore
Cecil and all Counties east of the Chesapeake Bay on The Delmarva Peninsula.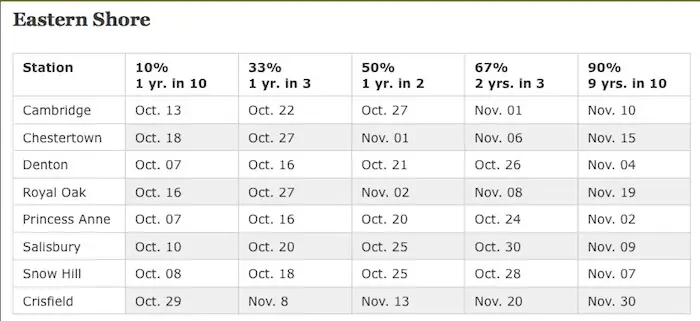 Pennsylvania
There is less detailed information for this larger state. But the map below may help give an overview for the Commonwealth.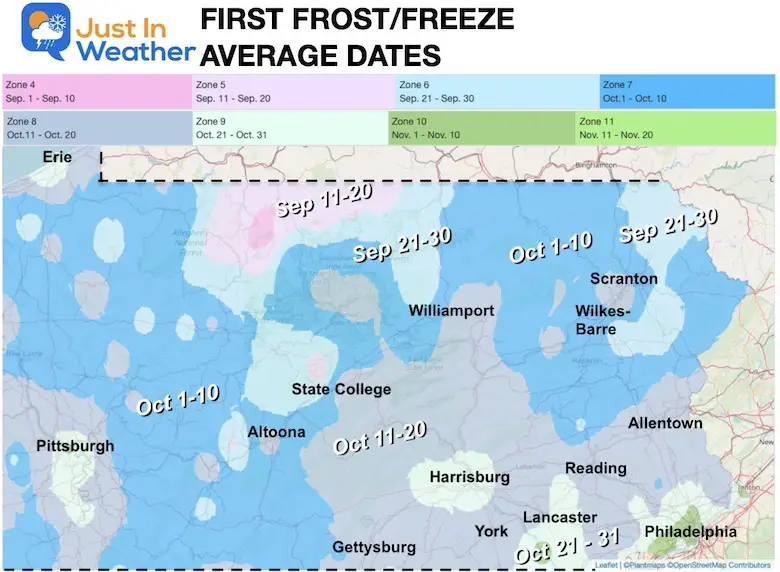 September Begins Meteorological Autumn
Climate Data/Weather Stats For The Month
September Starts Meteorological Autumn: Weather Climate Stats For Maryland at Baltimore
Equinox Not Equal Daylight And More Fall Earth Science Trivia
Fall Equinox September 22 In 2022 Not Exactly Equal Daylight
What about winter?
I am working on my formal winter outlook. The timing of first frost does not play a role, but there are many other factors. I have already presented a few, and I have a few more to share.  I aim to have my call for seasonal snowfall to show you in October.
You may notice the influence of the mountains and water (Chesapeake Bay and Atlantic Ocean) playing a role in the frost. 
This is similar to impact on winter snowfall. 
Winter Weather Page:  Stats, Maps, And Tracks
Weather posts straight to your inbox
Sign up and be the first to know!
Faith in the Flakes Gear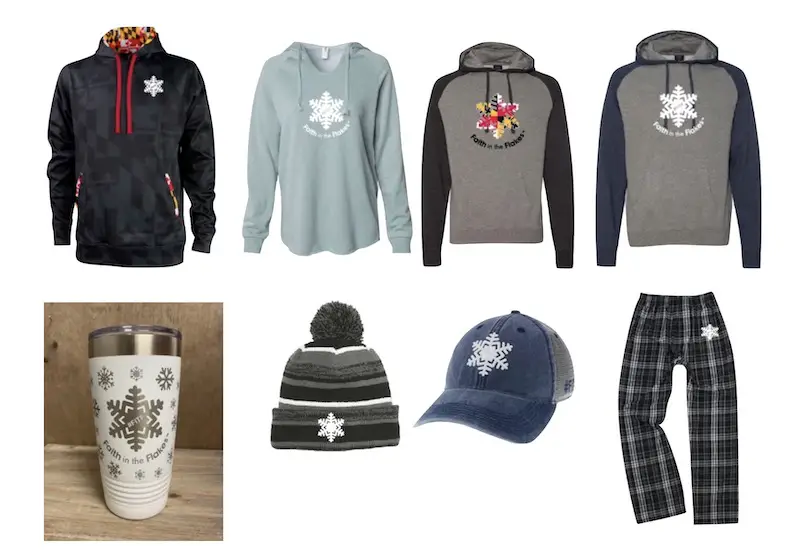 SNOWSTIX – Available Now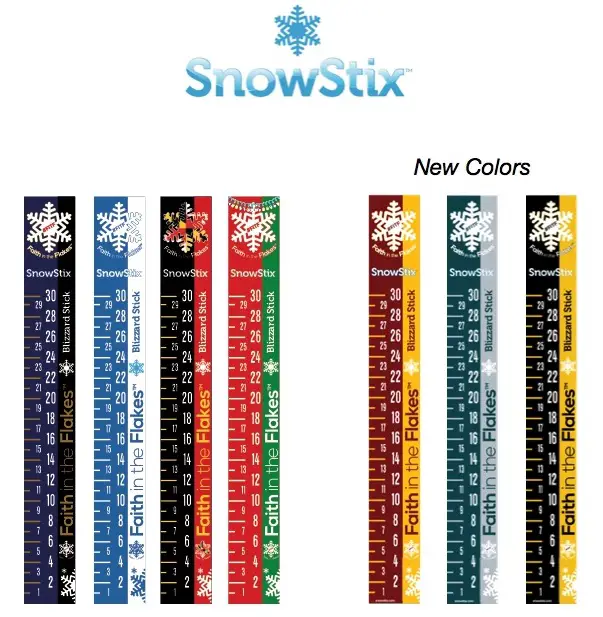 In Case You Missed It: Seem Early Winter Outlooks
Winter Outlook 2023 Early Look At Snow From Two Farmers Almanacs
COMPARE TO THE
 

PAST

If you want a snowy winter, this is what you might want to look for in the rest of the tropical season.
Record August For No Named Tropical Storms: Closer Look At Snow Following
STEM Assemblies/In School Fields Trips Are Back
Click to see more and 'Book' a visit to your school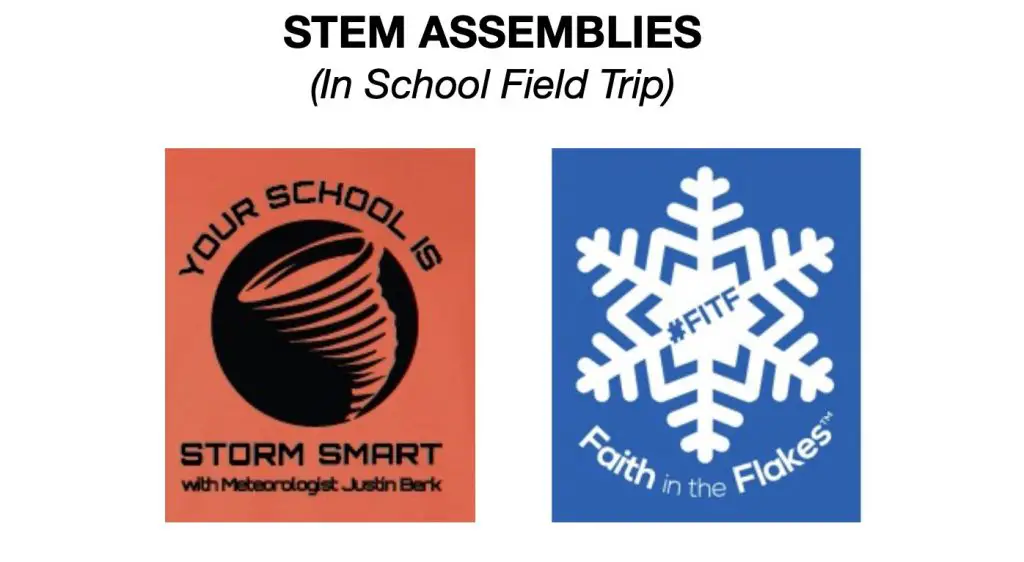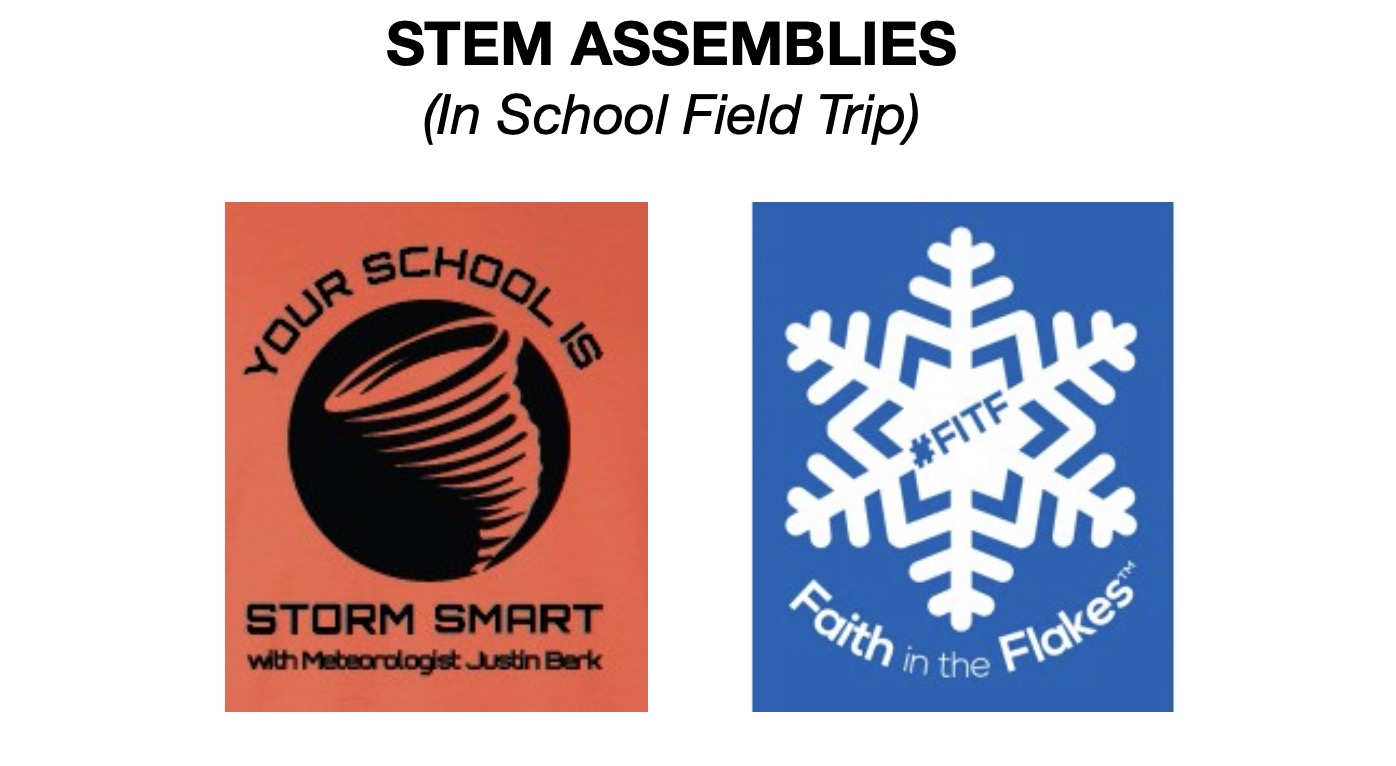 Please share your thoughts, best weather pics/videos, or just keep in touch via social media