September 19 Hurricane Fiona Update And Video Plus Local Weather
Maryland Weather
National Hurricane Center
Forecast
Tropics
video
Justin Berk
Sep 19, 2022
6:29 am
0
September 19, 2022
Monday Morning Update 
I want to start with the big weather story of Hurricane Fiona which is crossing the Dominican Republic this morning and getting stronger. Heavy rain continues to pound Puerto Rico and I've placed the live radar widget below. 
Locally we have very warm weather but a strong cold front will bring in a taste of Fall with the arrival of Autumn later this week. That is the system that will push Fiona away from the East Coast. 
Hurricane Fiona Update
As of 5 AM EST the eye was located 15 miles from Punta Cana on the Dominican Republic.  We can see the eye over land this morning. Winds are up to 90 mph, and it is expected to continue strengthening as it travels north back over the water this week.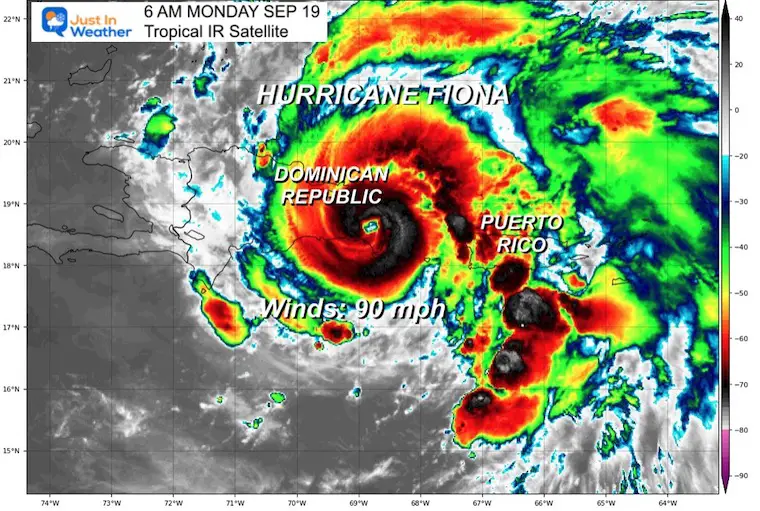 Flooding Video:
Bridge Washed in Puente de Salto Arriba, Utuado Puerto Rico
Another Look At The Bridge Washout
Statement From The National Hurricane Center:
These rains will continue to produce life-threatening and catastrophic flooding along with mudslides and landslides across Puerto Rico. Life-threatening flash and urban flooding is likely for eastern portions of the Dominican Republic.
LIVE RADAR WIDGET
Heavy rain continues to pound Puerto Rico on the west side of the circulation. Spots have already recorded 20 to over 25 inches of rain 
Entire Island Without Power
From PowerOutage.us
Click the map to see the live update map
*As of the latest report, 1,468,223 customers were without power.
Forecast Track/Cone

LOCAL WEATHER
Morning Surface Weather
Warmer winds will surge our temps up again today. We have about a 20% chance for an afternoon shower.
That cold front will reach us late Wednesday with much cooler air behind it. We will get a taste of Fall by the end of the week. This system will also push Fiona off the east coast.
Morning Temperatures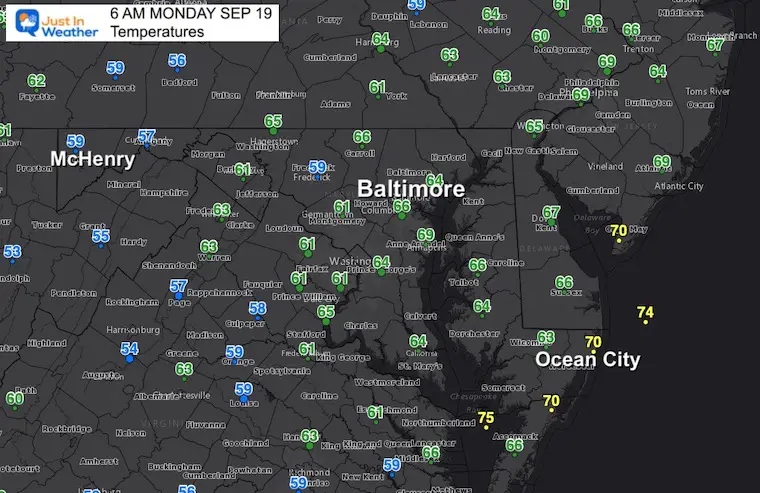 Afternoon Temperatures:
Another Warm Day!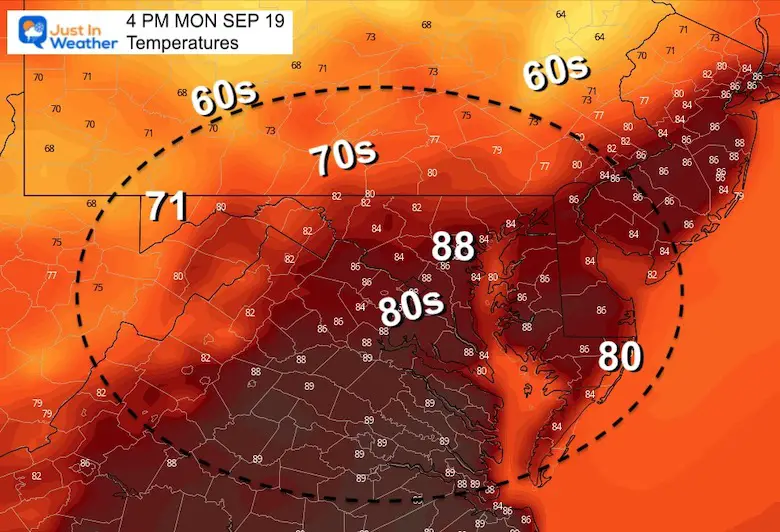 CLIMATE DATA
TODAY September 19
Normal Low in Baltimore:  58ºF
Record 42ºF in 1959
Normal High in Baltimore: 79ºF
Record 94ºF 1983
Weather posts straight to your inbox
Sign up and be the first to know!
September Begins Meteorological Autumn
Climate Data/Weather Stats For The Month
September Starts Meteorological Autumn: Weather Climate Stats For Maryland at Baltimore
STEM Assemblies/In School Fields Trips Are Back
Click to see more and 'Book' a visit to your school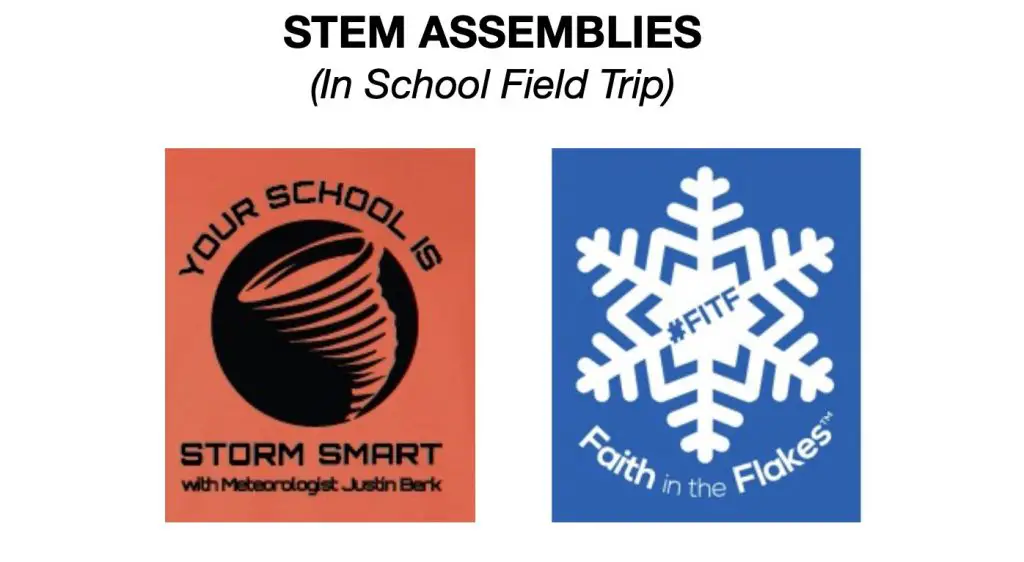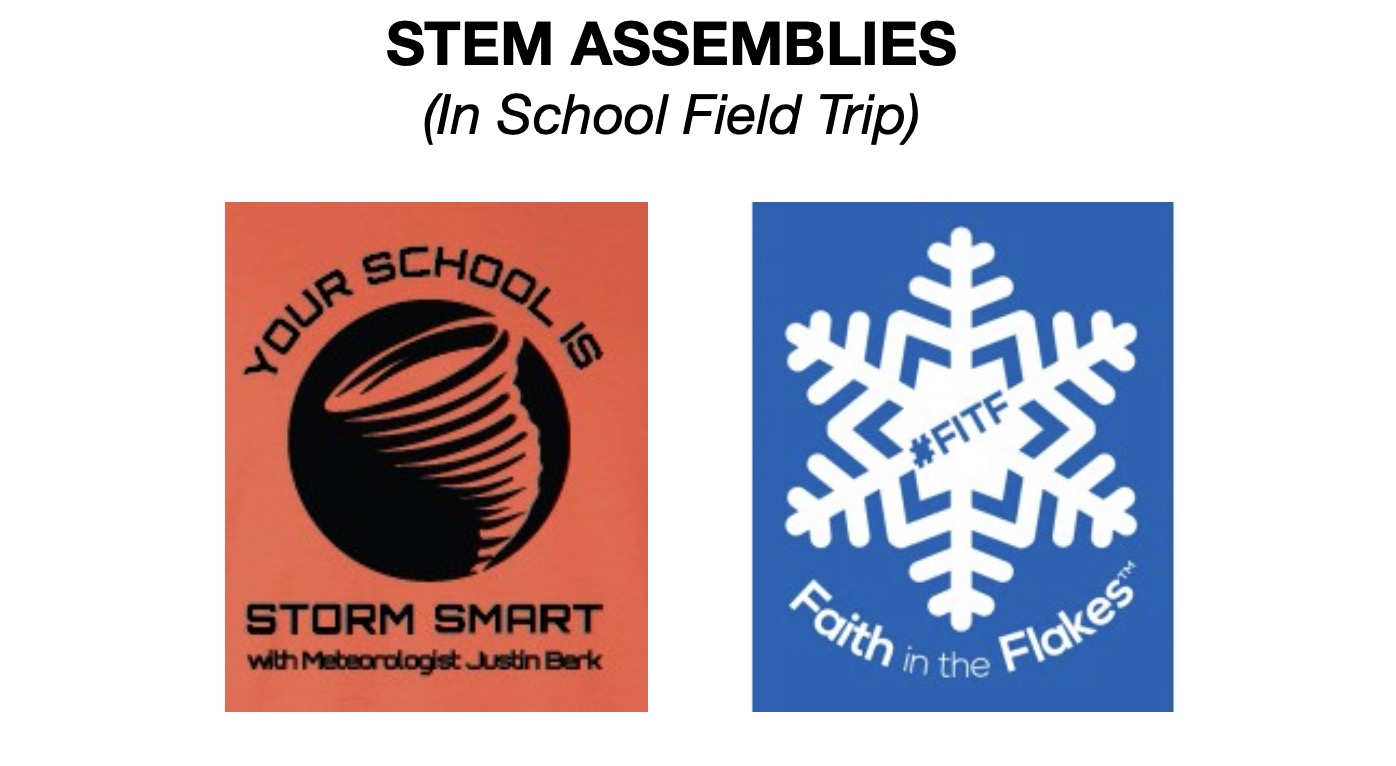 Tuesday Temperatures
Morning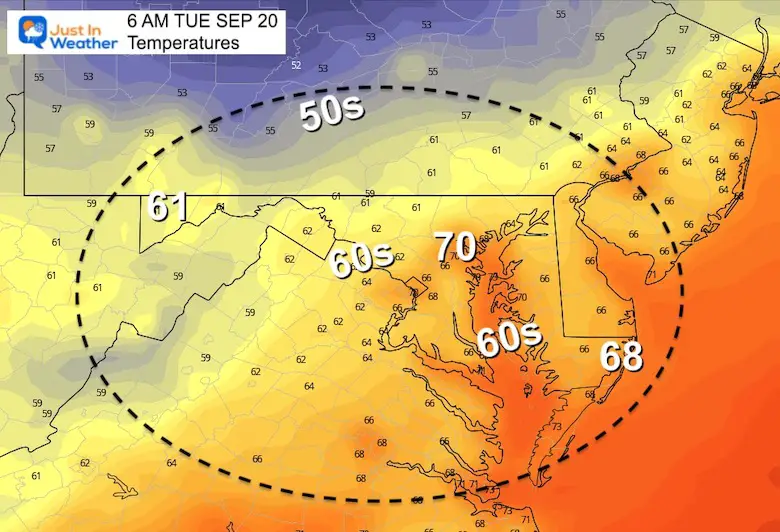 Afternoon
Looking Ahead
A Strong Cold Front will arrive between Wednesday evening and Thursday. This will bring us:
A chance for showers

 

Much cooler air into the weekend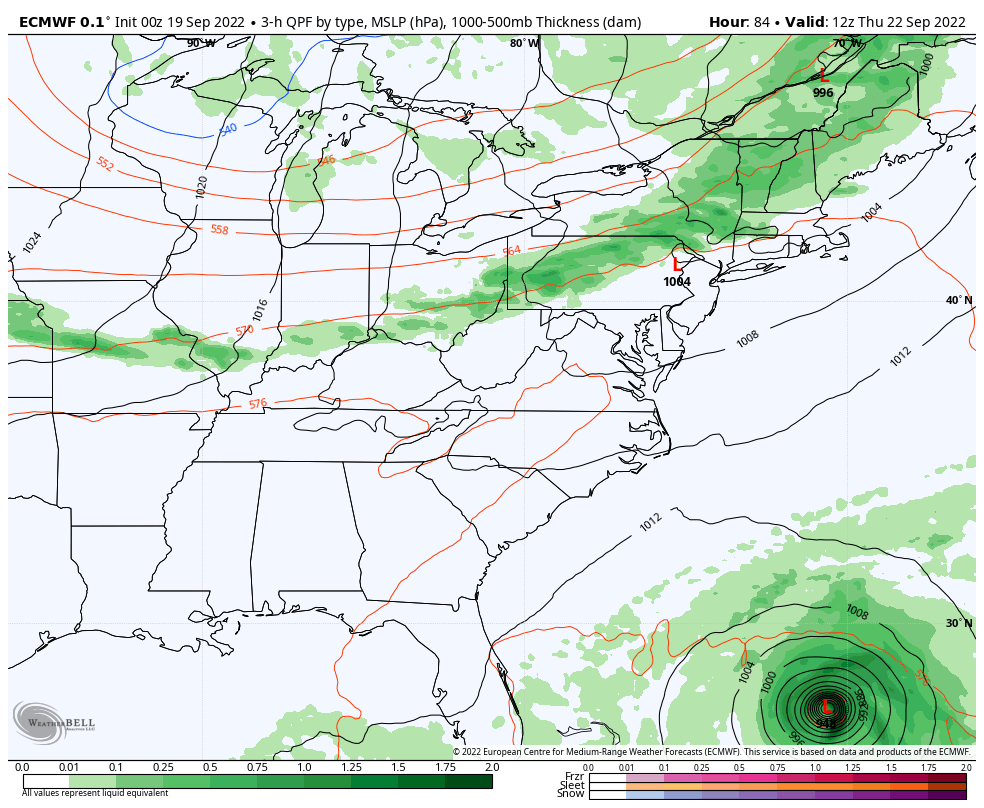 Push Hurricane Fiona off the coast
Hurricane Fiona Forecast
This should reach Category 3 intensity and may pass just west of Bermuda by Friday… but miss the US coast. 
Strong Rip Currents will bring rip currents and erosion to our local beaches. 
7 Day Forecast
The Fall Equinox is at 9:03 PM on Thursday….
Temps will be much cooler inland, with highs in the 60s and some lows in the 40s.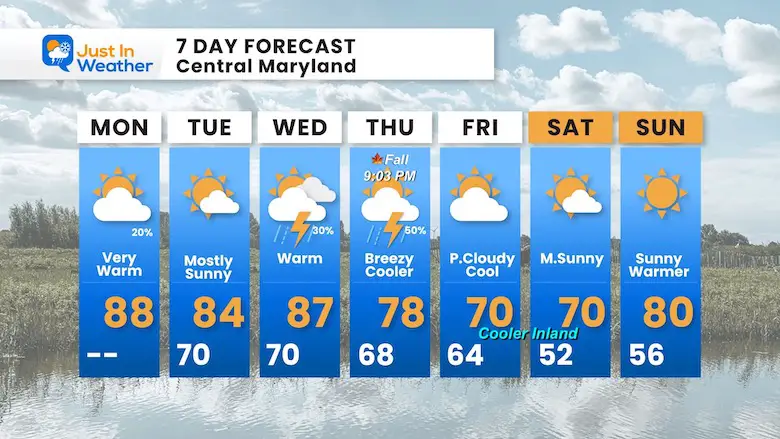 In Case You Missed It: Seem Early Winter Outlooks
Winter Outlook 2023 Early Look At Snow From Two Farmers Almanacs
COMPARE TO THE
 

PAST

If you want a snowy winter, this is what you might want to look for in the rest of the tropical season.
Record August For No Named Tropical Storms: Closer Look At Snow Following
Hurricane Season Forecast: June 1 Through November 30
NOAA 2022 Hurricane Forecast- Above Normal Again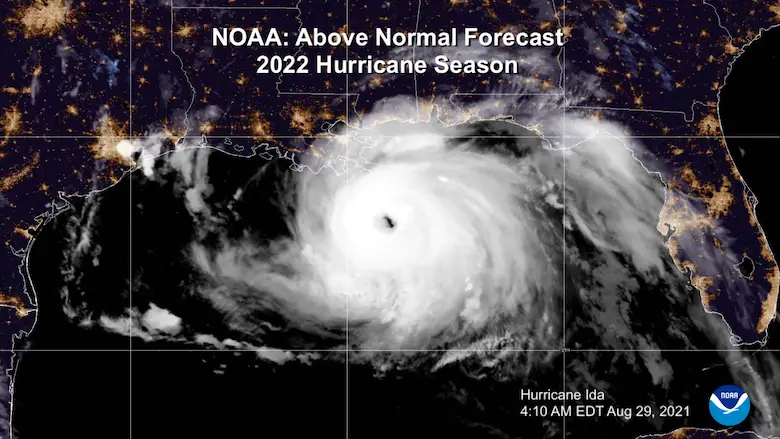 Forecast From Colorado State University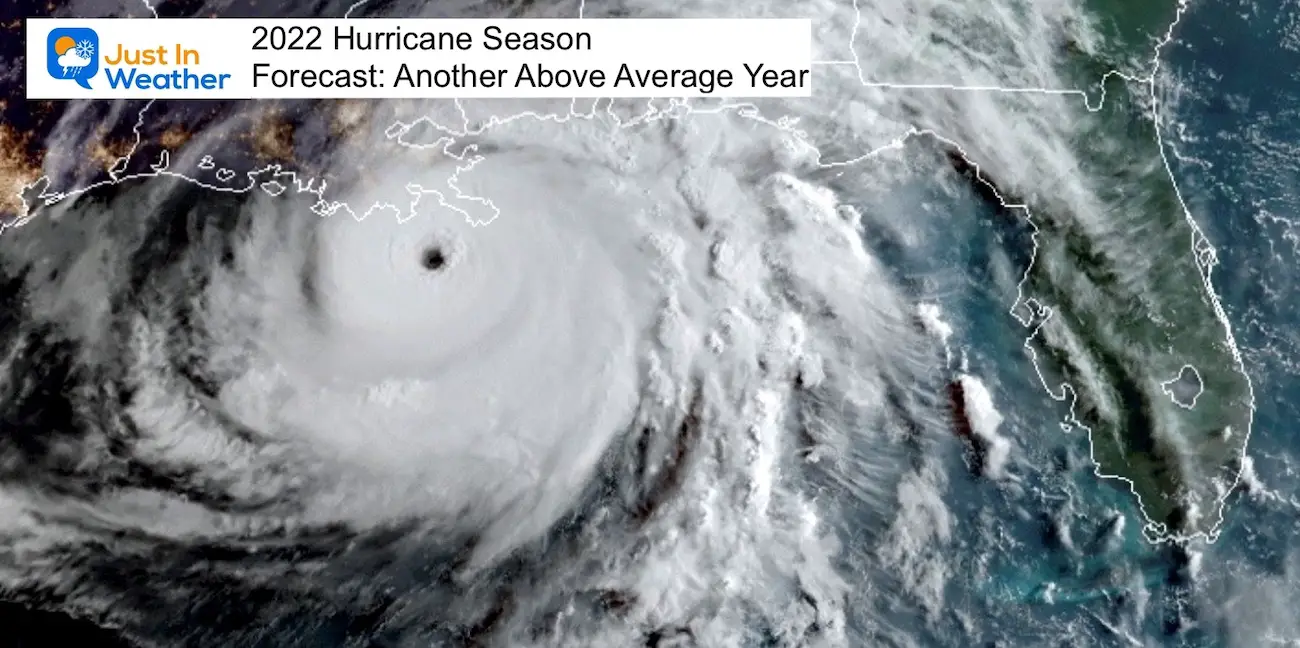 Related Posts
NOAA Study: Reducing Air Pollution INCREASED Tropical Storms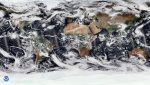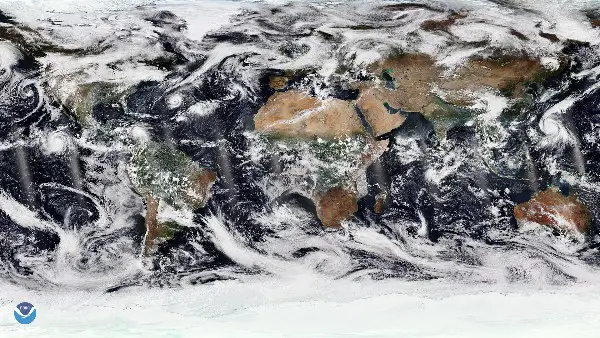 Atlantic Tropical History: Maps of Origin Regions Every 10 Days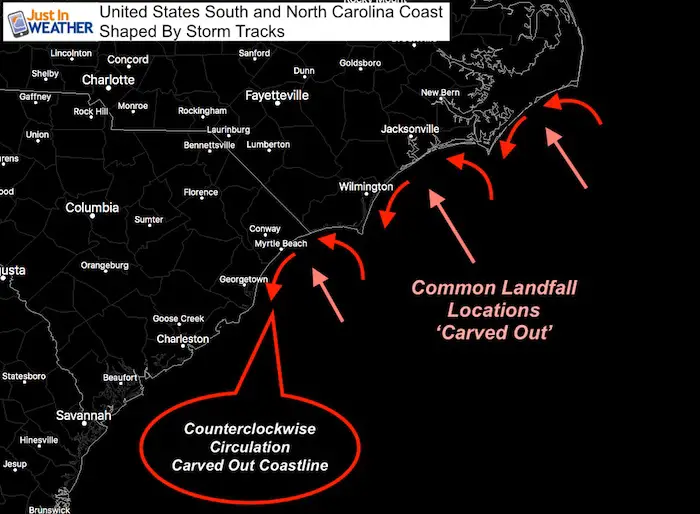 Rainbow Ice Cave In Mt Rainier
Rainbow Ice Cave In Mt. Rainier A Very Rare Find: Photos And Video
Please share your thoughts, best weather pics/videos, or just keep in touch via social media