August 10 Flood Watch For Strong Storms Later Today
Flooding
Maryland Weather
climate data
Forecast
Warnings
Justin Berk
Aug 10, 2022
6:32 am
0
August 10 2022
Wednesday Morning Update 
We are about to have a pattern change in our weather, but it will be a bumpy ride. Today will get in to the lower 90s in metro areas with high humidity, storms will develop and turn strong to severe. The biggest risk will be heavy rain and flooding.
FLOOD WATCH
As of now, a Flood Watch is in place for Baltimore through Southern Maryland where rainfall could reach 1 to 3 inches (or higher).
Two model radar simulations below suggest heavy storms will reach metro Baltimore this evening.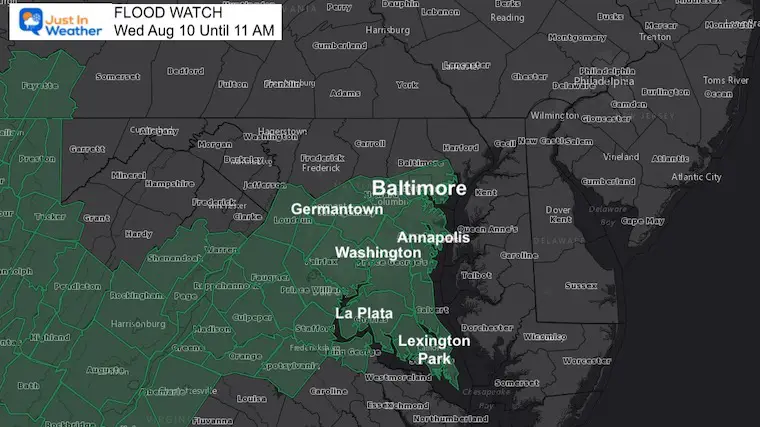 Morning Surface Weather
We have a very muggy morning, and a quasi-stationary front. The combination of more heat will help ignite a new storm complex that will reach us later today. My concern is the Mesolow Pressure will enhance the storm activity and crank up the risk for heavy rain and severe elements.
Morning Temperatures 
Look at these numbers from around sunrise…. Upper 70s and lower 80s across central and southern Maryland.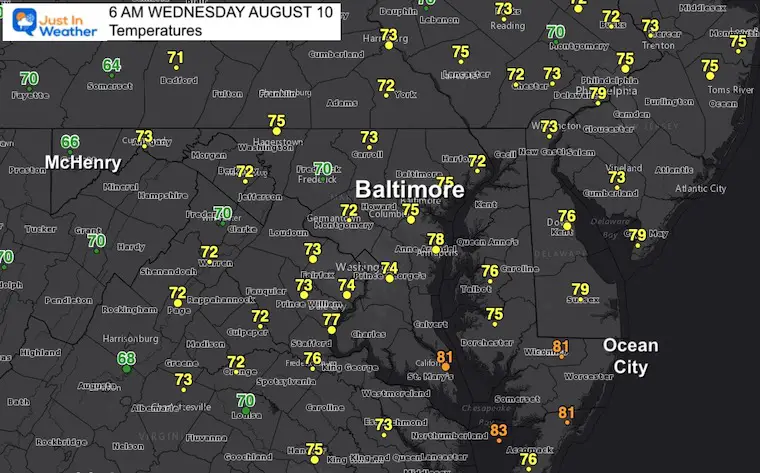 Afternoon Temperatures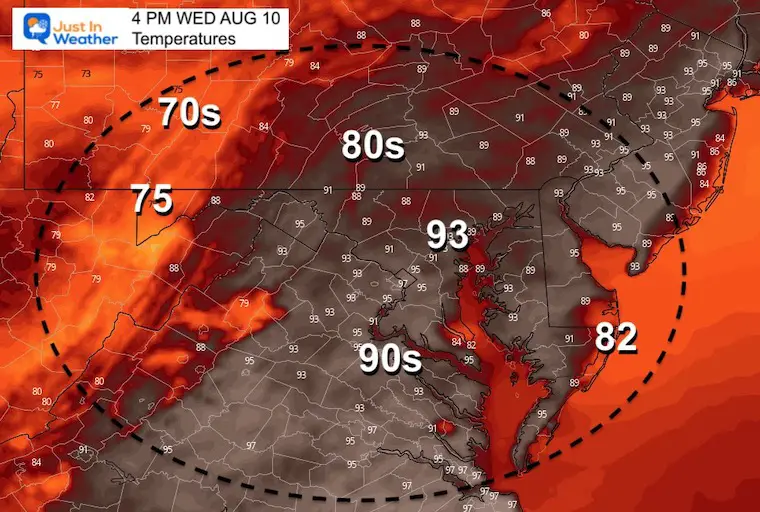 Afternoon Storms
Comparing the NAM 3 Km to HRRR Models
There are some slight differences here, and I must reiterate that these models have not performed well. The tendency is for storms to develop and arrive a little earlier and become more widespread than shown. 
Radar Simulation Animations
NAM 3Km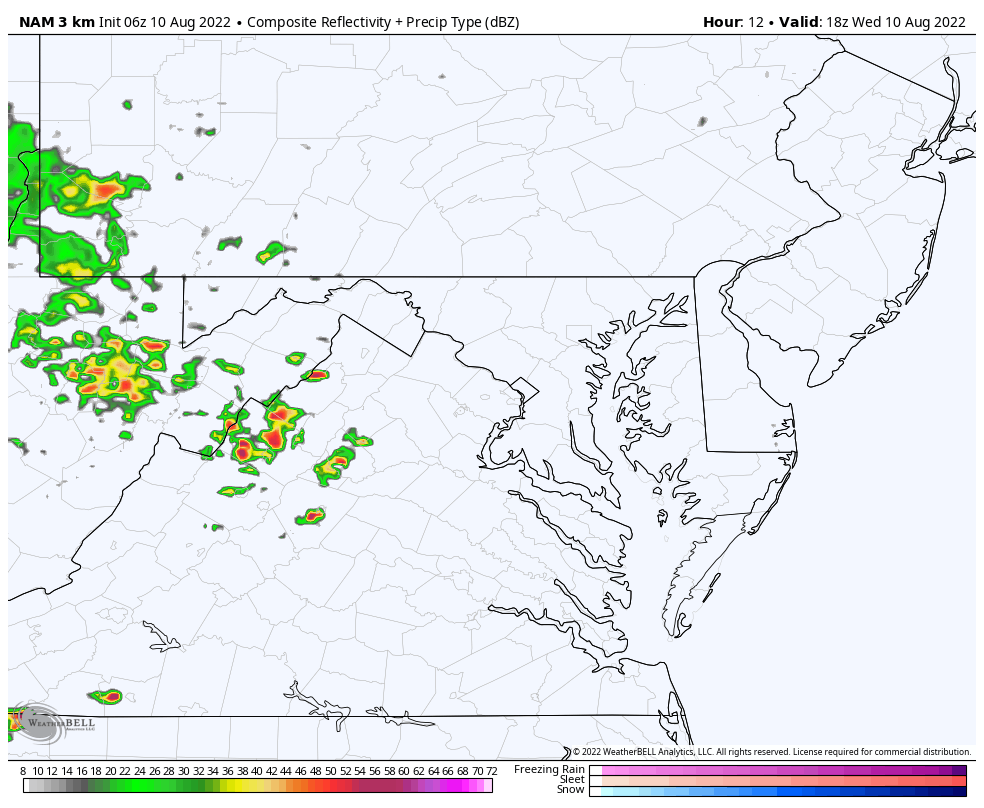 HRRR Model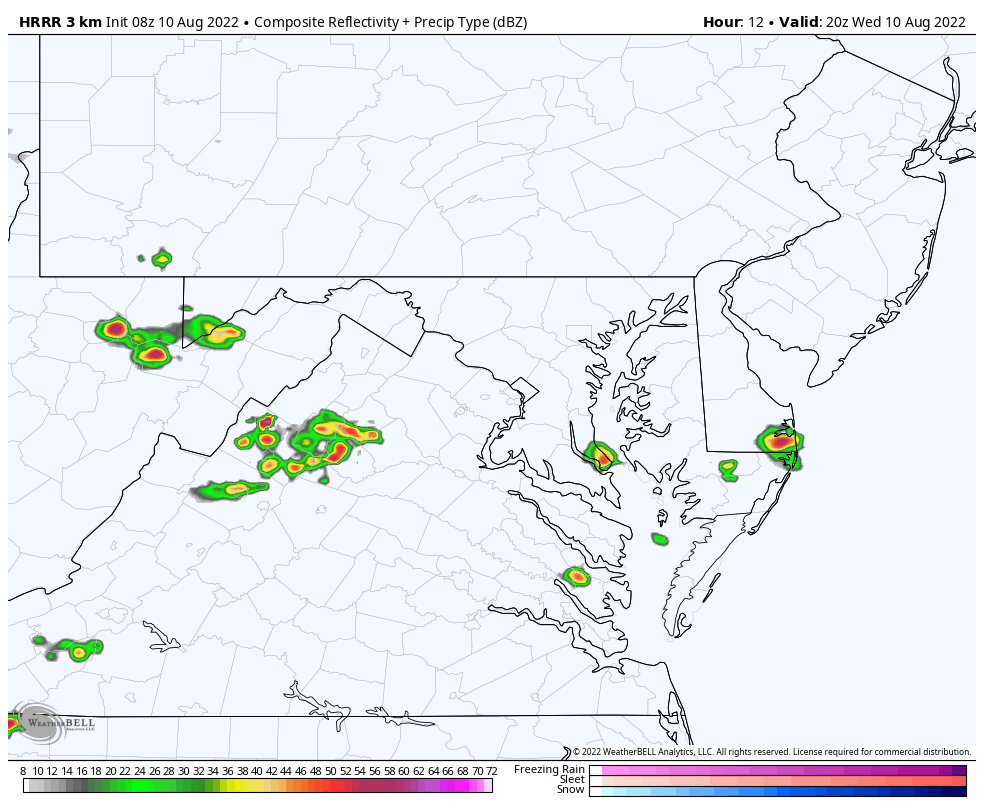 HRRR Model —-> Hourly Slider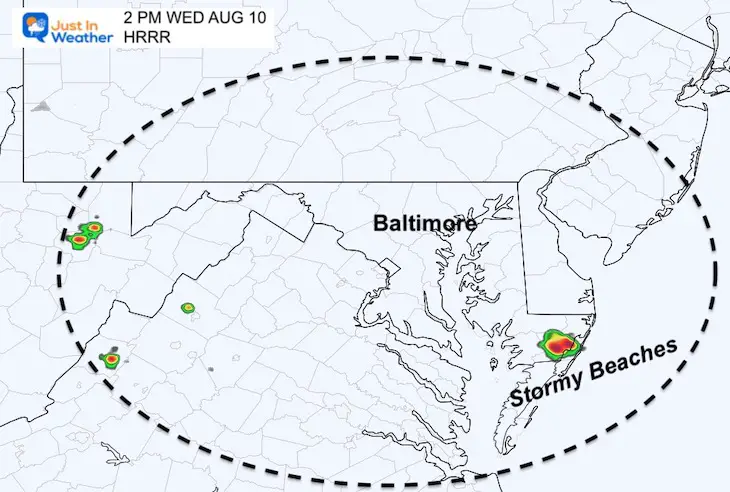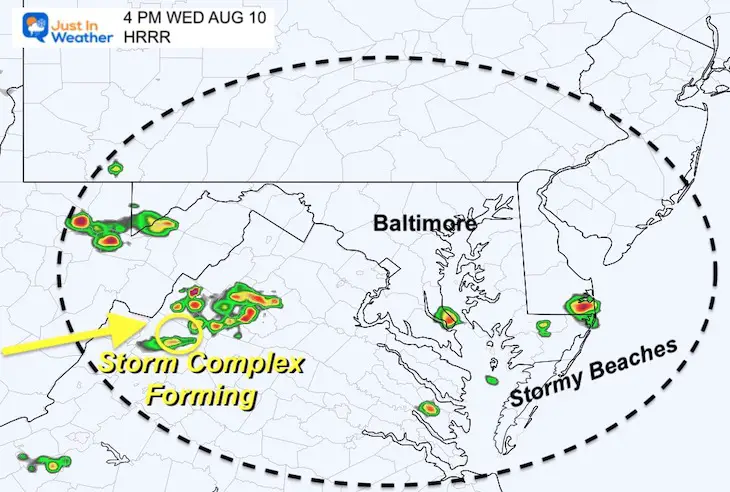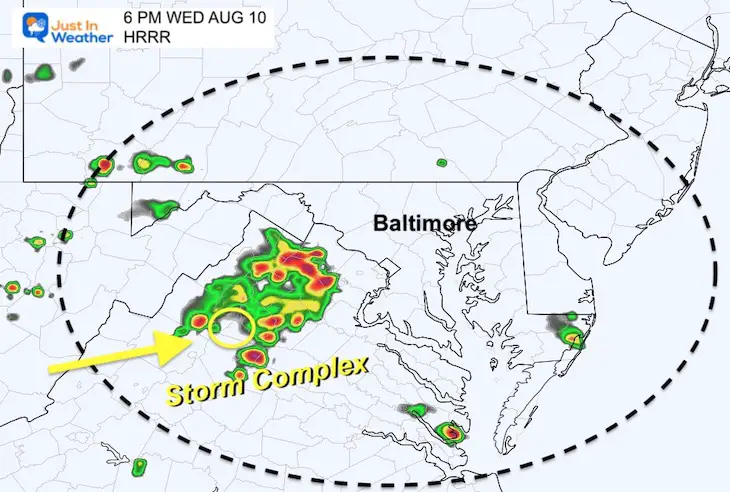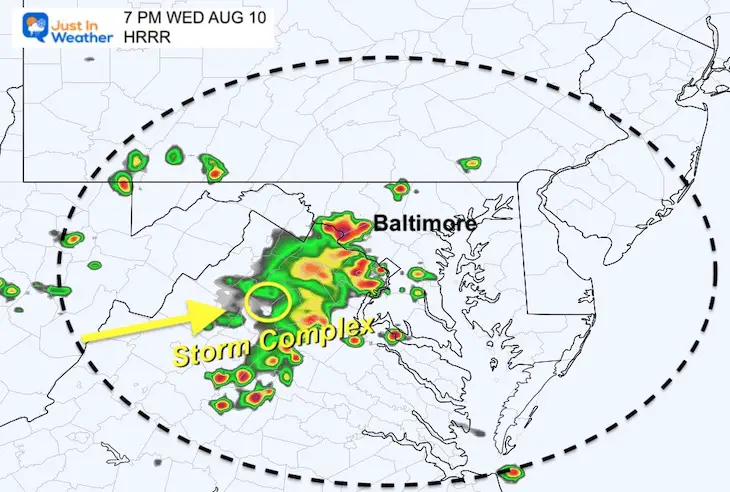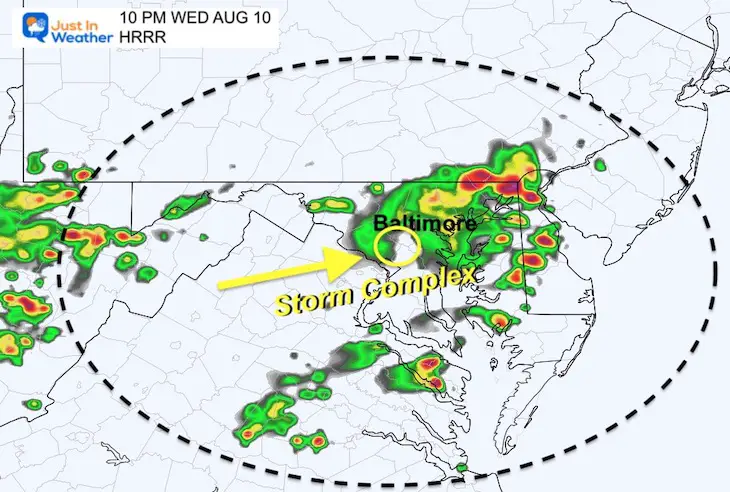 august-10-weather-storm-radar-simulation-wednesday-pm-2
august-10-weather-storm-radar-simulation-wednesday-pm-4
august-10-weather-storm-radar-simulation-wednesday-pm-6
august-10-weather-storm-radar-simulation-wednesday-pm-7
august-10-weather-storm-radar-simulation-wednesday-pm-8
august-10-weather-storm-radar-simulation-wednesday-pm-9
august-10-weather-storm-radar-simulation-wednesday-pm-10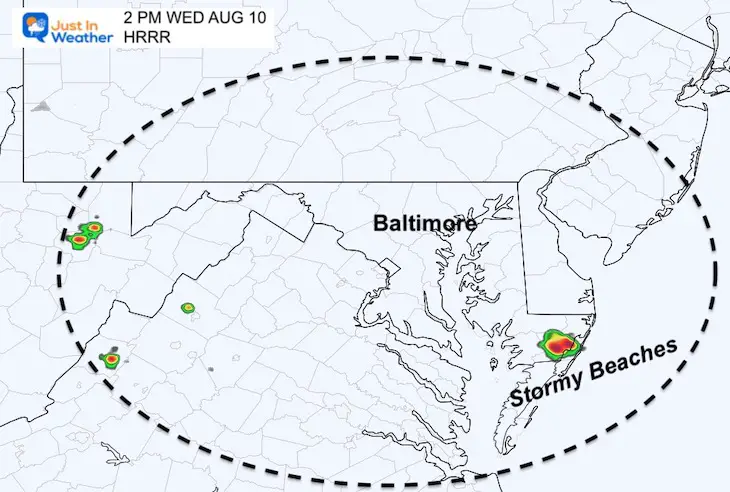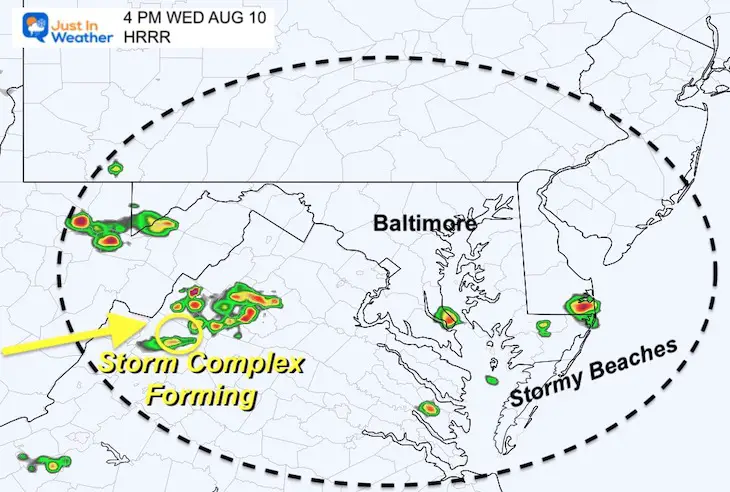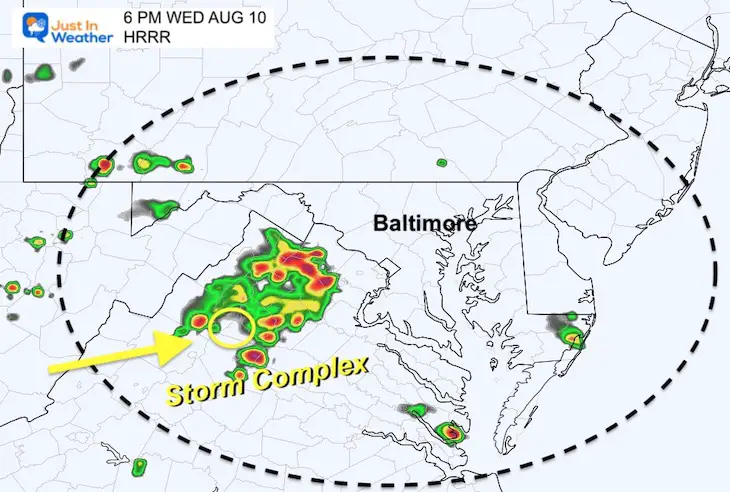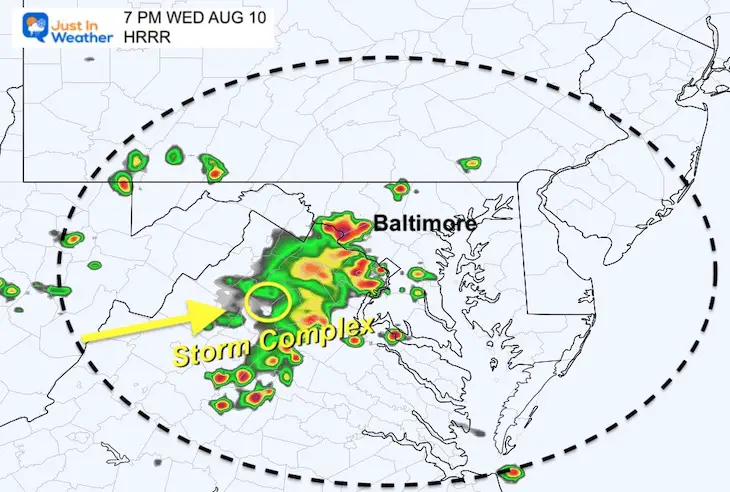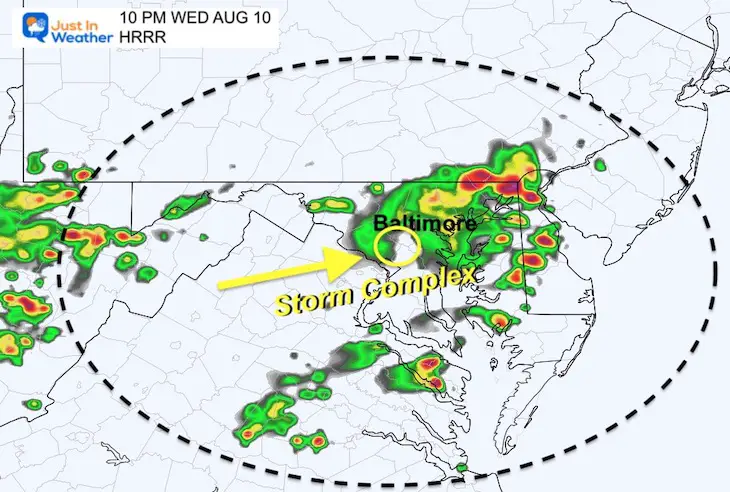 NOTICE: Maryland Trek 9 was a HUGE Success!
 

The team, support crew, and YOU!

Thank you! We have raised OVER $107,000 (so far). We still have more to add in, and will continue to accept donations into our final total until Sunday. 

You may notice a video player at the top of this page.  I put all of our individual daily recap reels in there, just in case you wanted to see them.  One final recap will be ready shortly. 
Connect With A Health Coach
From My Maryland Trek Team
Click the image or here for more info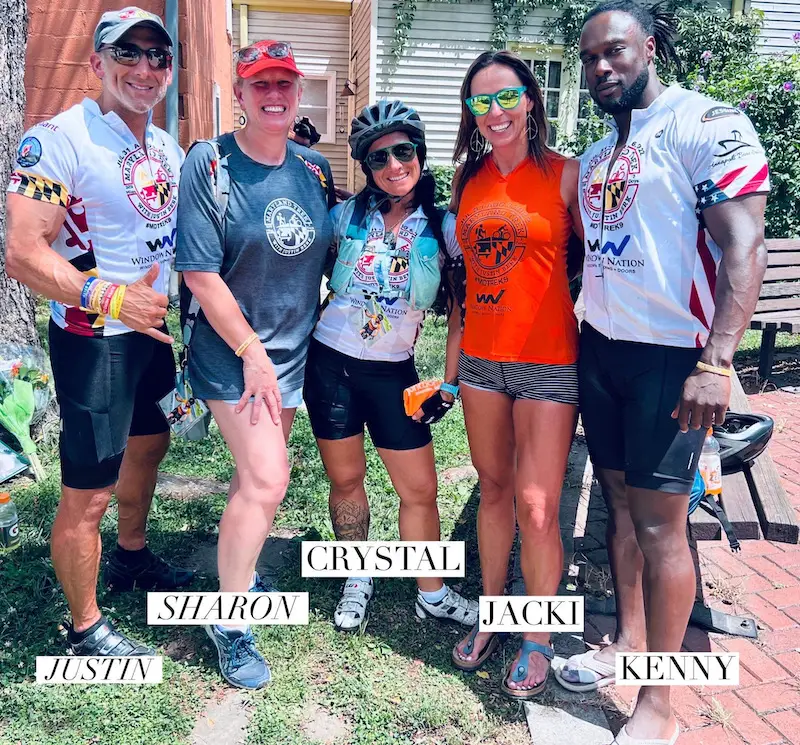 CLIMATE DATA
TODAY August 10
Normal Low in Baltimore:  67ºF
Record 54ºF in 1999
Normal High in Baltimore: 87ºF
Record 100ºF 1900
Thursday Temperatures
First we drop the humidity with a little pull back in temps. The big change will be notable on Friday.
Morning

Afternoon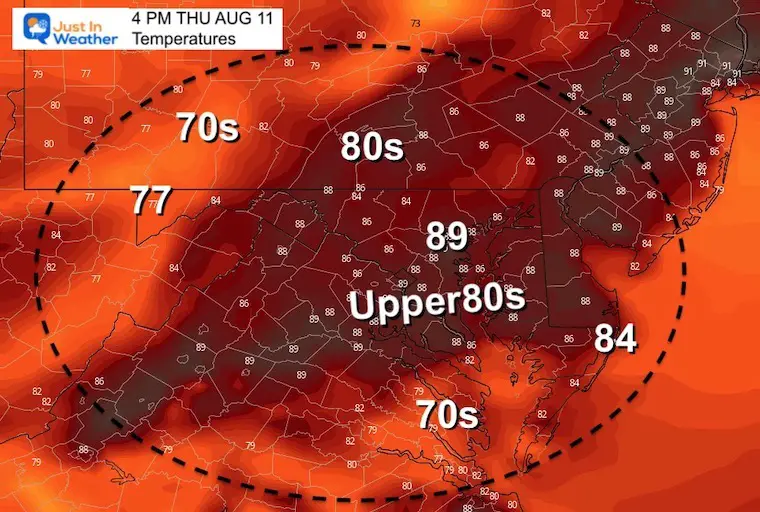 Looking Ahead
We should get a break in the heat and storms into the weekend. However, the next potential for storms will be Sunday and Monday.  This shows up on the GFS Model here…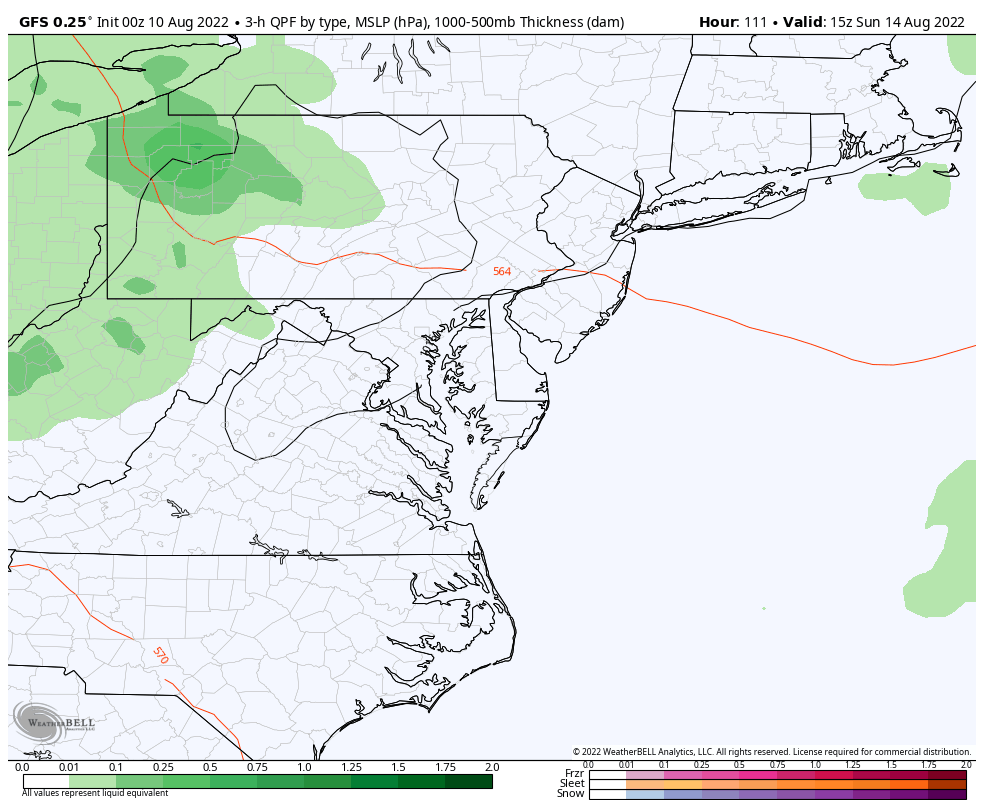 7 Day Forecast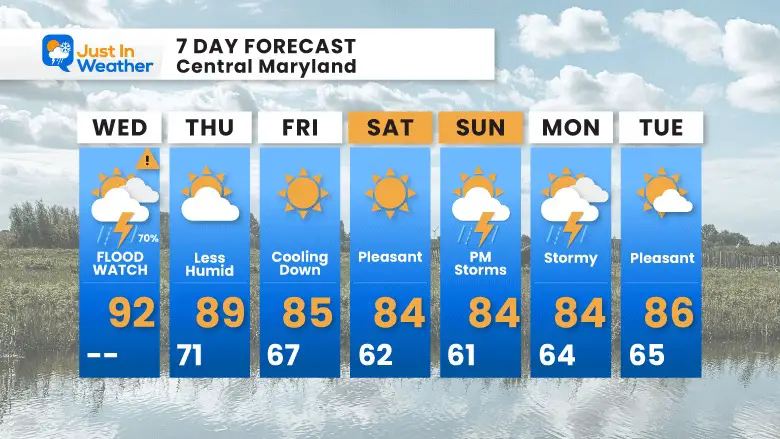 Hurricane Season Forecast: June 1 Through November 30
NOAA 2022 Hurricane Forecast- Above Normal Again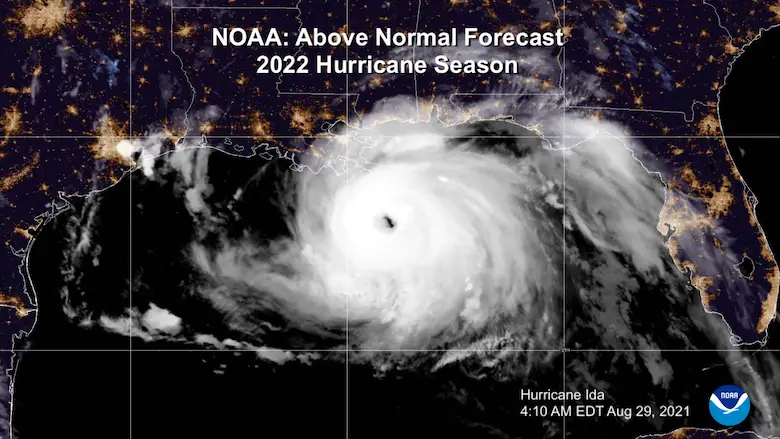 Forecast From Colorado State University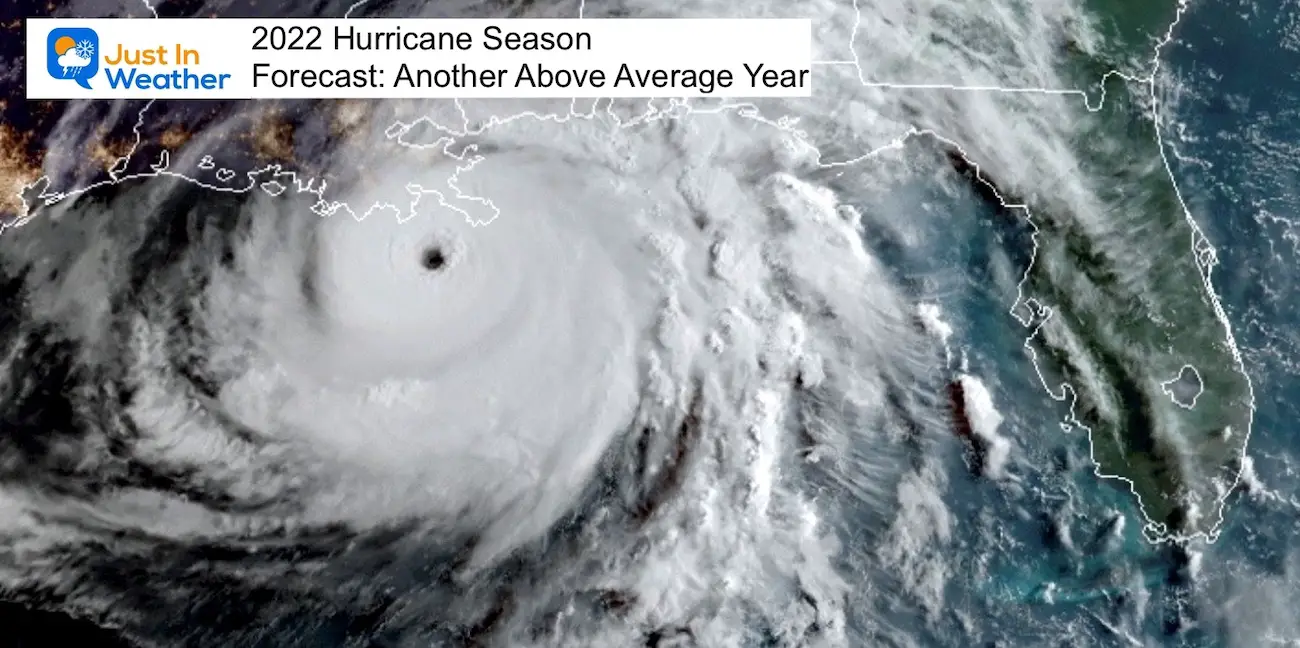 Related Posts
NOAA Study: Reducing Air Pollution INCREASED Tropical Storms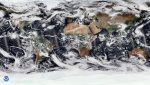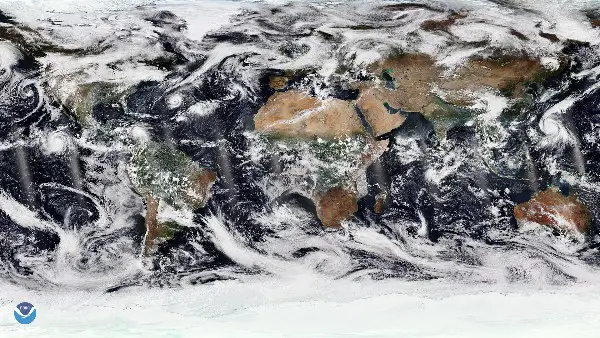 Atlantic Tropical History: Maps of Origin Regions Every 10 Days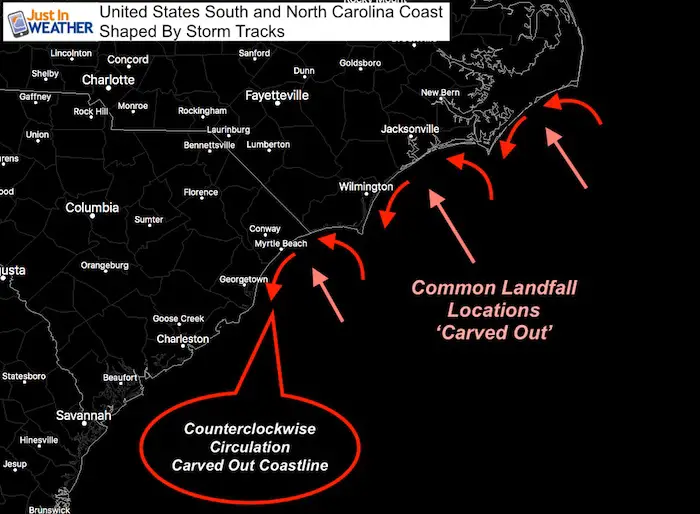 Recent Storm Reports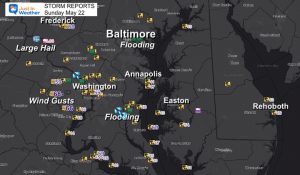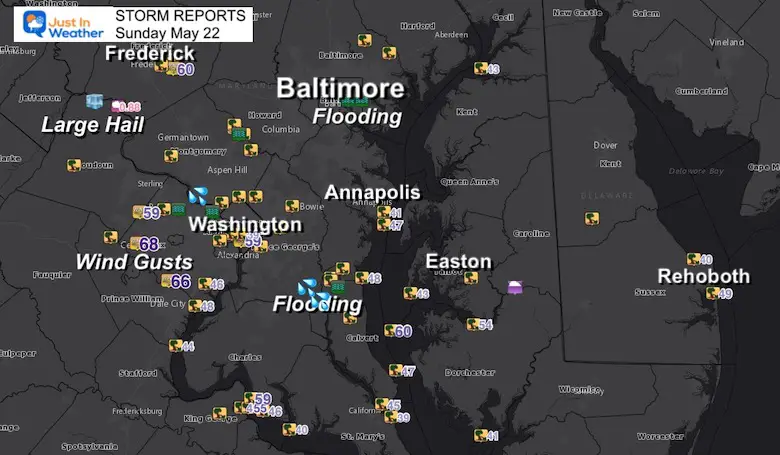 May 16 Large Hail Videos And Storm Tracking Map
Please share your thoughts, best weather pics/videos, or just keep in touch via social media
*Disclaimer due to frequent questions:
I am aware there are some spelling and grammar typos. I have made a few public statements over the years, but if you are new here you may have missed it:
I have dyslexia, and found out at my second year at Cornell.  It didn't stop me from getting my meteorology degree, and being first to get the AMS CBM in the Baltimore/Washington region. 
I do miss mistakes in my own proofreading. The autocorrect spell check on my computer sometimes does an injustice to make it worse. 
All of the maps and information are accurate. The 'wordy' stuff can get sticky. 
There is no editor that can check my work when I need it and have it ready to send out in a newsworthy timeline. 
I accept this and perhaps proves what you read is really from me…
It's part of my charm.