July 4 Happy Independence Day America And Aphelion Day Earth
fun stuff
holiday
climate data
Forecast
Justin Berk
Jul 4, 2022
6:32 am
0
July 4 2022
Monday Morning Update 
Today is a special day for a few reasons.  On the calendar it is the American Independence Day and peak of the summer holiday season.  This is a rare July 4th where we do not have storms to navigate. So fireworks deploys should be on schedule. The rest of the week however will get more active. 
Aphelion Day
This is also the day where Earth is at the farther distance from the sun in the annual orbit. It does seem counterintuitive, but while The Northern Hemisphere is tilted towards the sun, today Earth is about 3 million miles FARTHER from the sun than it is during the winter.
The distance does not affect the radiation we receive. We are hotter in summer due to a higher sun angle and longer days.
Morning Surface Weather
High Pressure in control means sunshine and calm weather. This will allow that sun to heat us us to seasonable levels.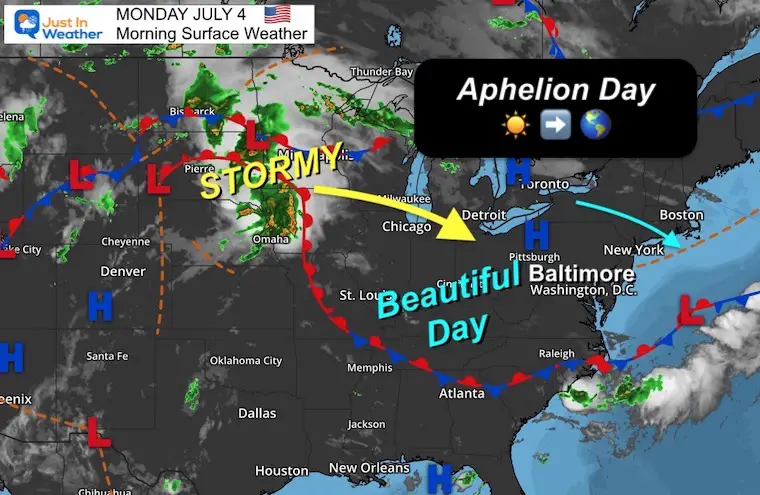 Afternoon Temperatures

Rainfall Report From Saturday
In case you missed it, here is the breakdown of who got between 2 and 6 inheres of rain, while many in between got less than 1 inch. 
Click here for the Full Report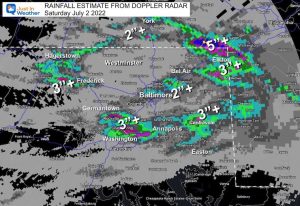 CLIMATE DATA
TODAY July 4th
Normal Low in Baltimore:  67ºF
Record 53ºF in 1986
Normal High in Baltimore: 89ºF
Record 100ºF 2002
Tuesday Temps
Morning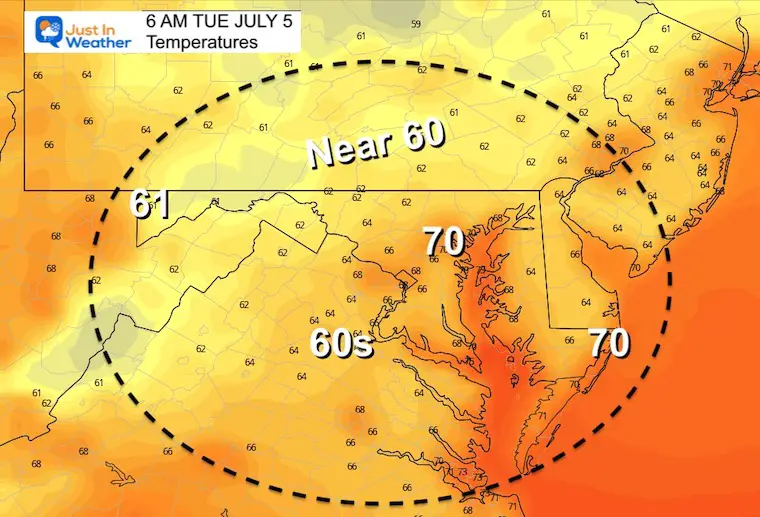 Afternoon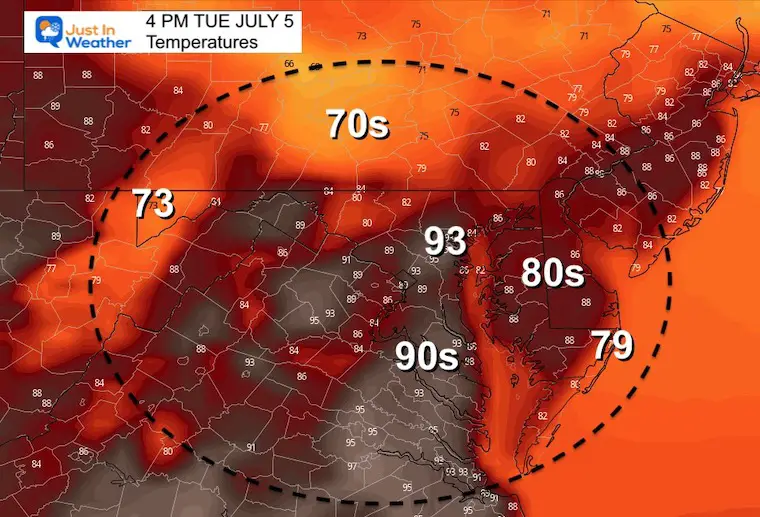 Storm Simulation: Tuesday To Friday
We will get into the pattern of scattered showers and storms just about each day.  This does NOT promise you will get hit as many of these will be scattered showers, and like we saw over the weekend, those can dump on some areas while leave others out.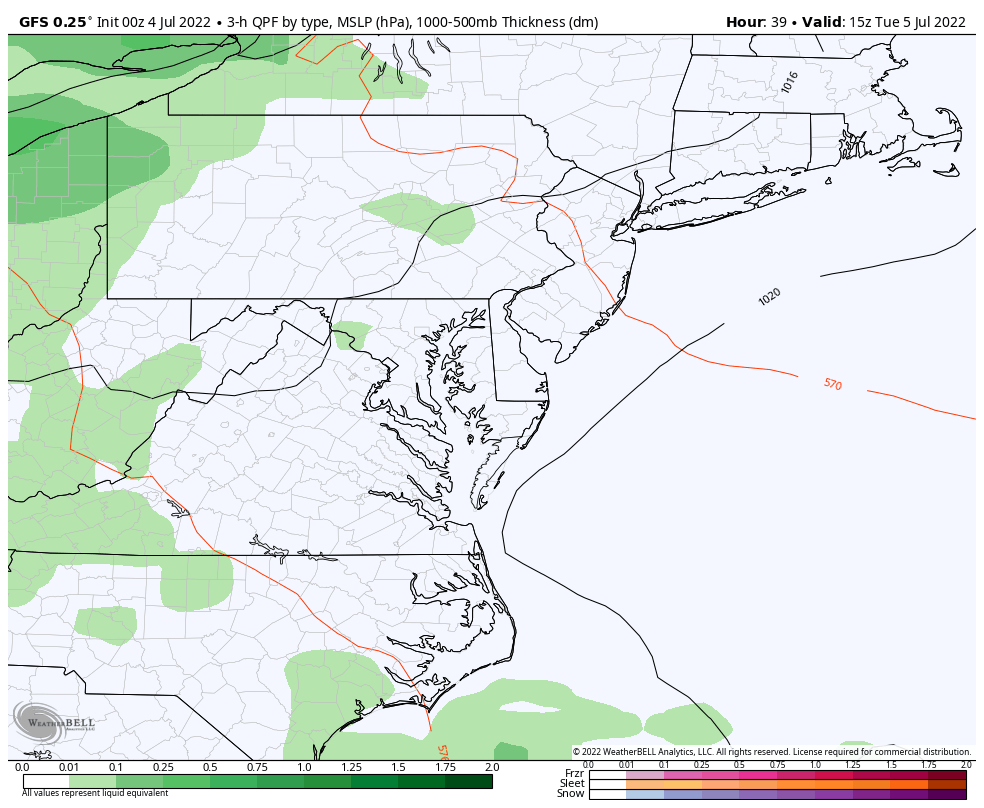 7 Day Forecast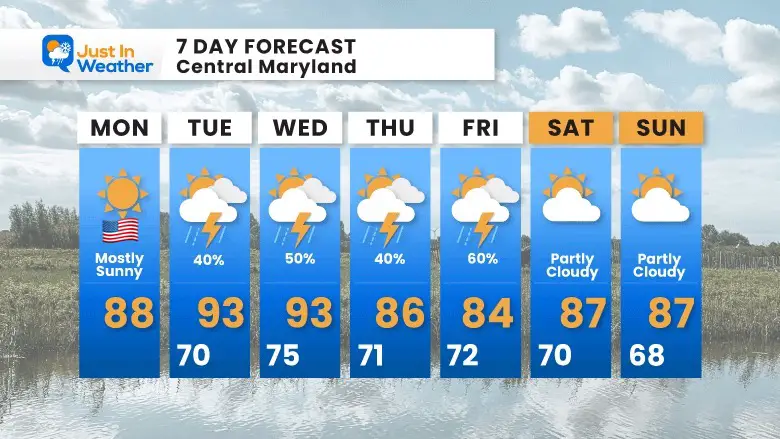 It Is Paddling Season

Book Your Kayak or Paddle Boat Adventure On The North Chesapeake Bay
Hurricane Season Forecast: June 1 Through November 30
NOAA 2022 Hurricane Forecast- Above Normal Again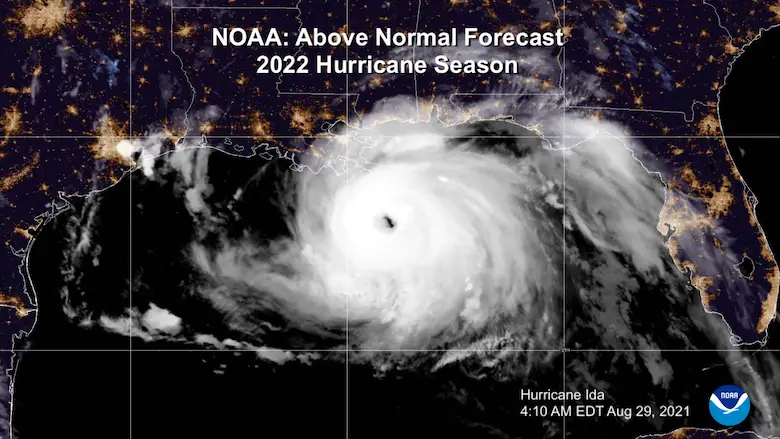 Forecast From Colorado State University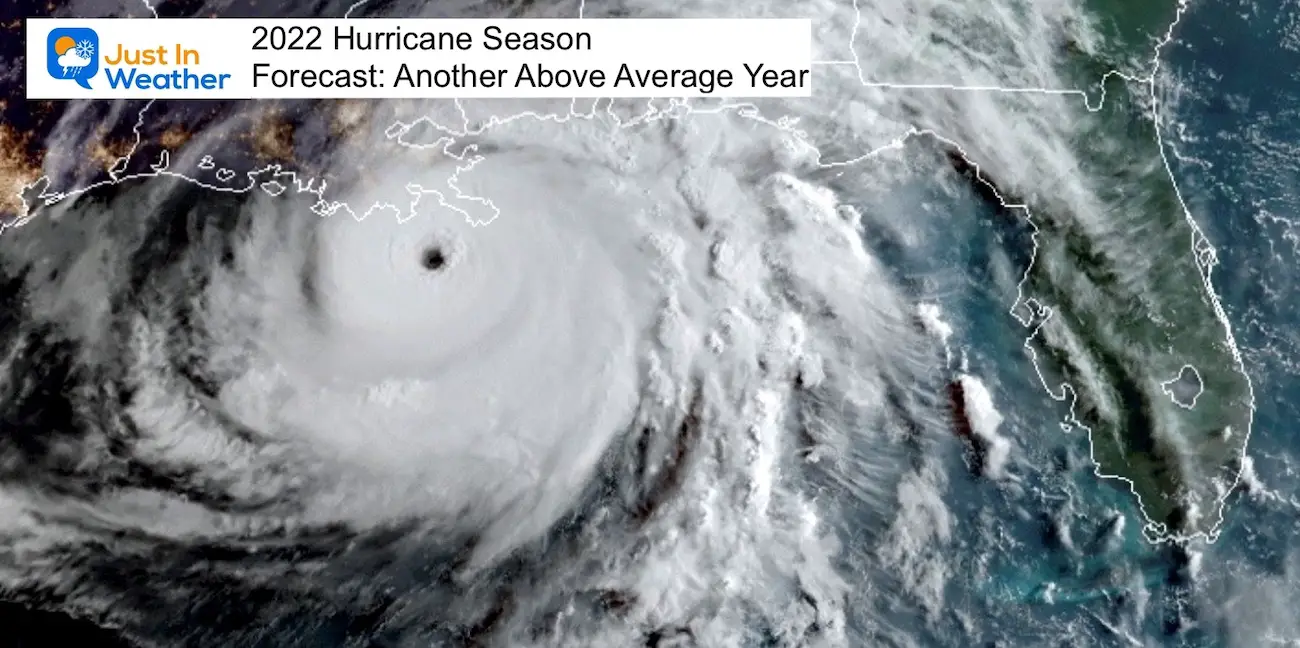 Related Posts
NOAA Study: Reducing Air Pollution INCREASED Tropical Storms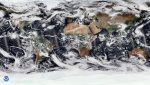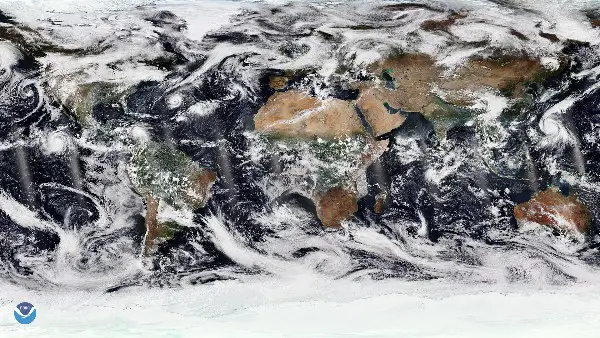 Atlantic Tropical History: Maps of Origin Regions Every 10 Days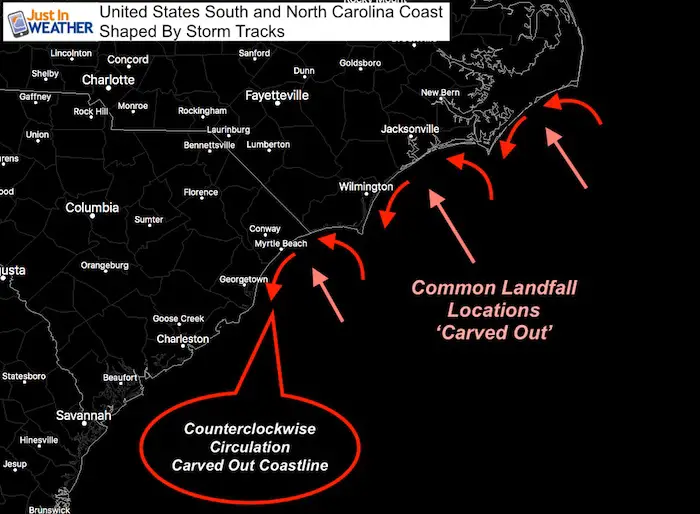 Recent Storm Reports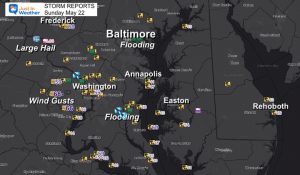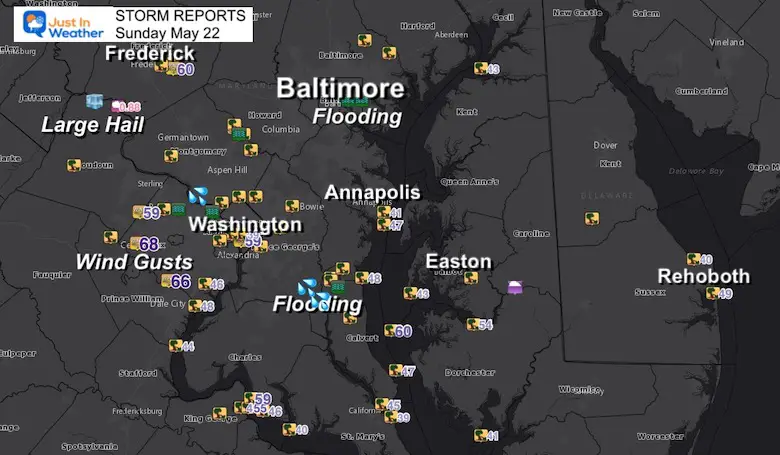 May 16 Large Hail Videos And Storm Tracking Map
Please share your thoughts, best weather pics/video, or just keep in touch via social media
*Disclaimer due to frequent questions:
I am aware there are some spelling and grammar typos. I have made a few public statements over the years, but if you are new here you may have missed it:
I have dyslexia, and found out at my second year at Cornell.  I didn't stop me from getting my meteorology degree, and being first to get the AMS CBM in the Baltimore/Washington region. 
I do miss my mistakes in my own proofreading. The autocorrect spell check on my computer sometimes does an injustice to make it worse. 
All of the maps and information are accurate. The 'wordy' stuff can get sticky. 
There is no editor that can check my work when I need it and have it ready to send out in a newsworthy timeline. 
I accept this and perhaps proves what you read is really from me…
It's part of my charm.