June 26 Tracking Storms Then Heat Dome Later This Week
climate data
Forecast
Justin Berk
Jun 26, 2022
7:32 am
0
June 26 2022
Sunday Morning Update 
This morning a few showers popped up across central Maryland. These are isolated and most would not have known. I believe it may signal more activity later today that the models might be missing (again).
Morning Radar Snapshot
Here we see the showers that developed early this morning. This is telling me there is energy in the atmosphere the short range models are missing.
Morning Surface Weather
While the band of rain is crossing I-83, it has been nice across the Chesapeake Bay to the Beaches.
The cold front to our west will be moving through tonight.  The short range models all show the storms reaching our western mountains, then falling apart this evening, only to resurge Monday as it crosses southern Maryland and Delmarva. 
It will be later this week when we get the jet stream to assist in spreading the heat our way.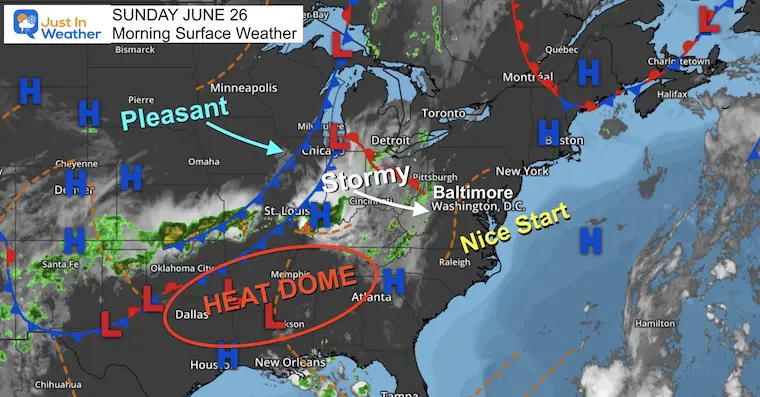 Morning Satellite Loop
4 AM to 6 AM
The flare up of storm erupting in The Ohio Valley is what we are watching for today.
Afternoon Temperatures
Baltimore reaches 90ºF on Saturday and many metro areas may get there again today.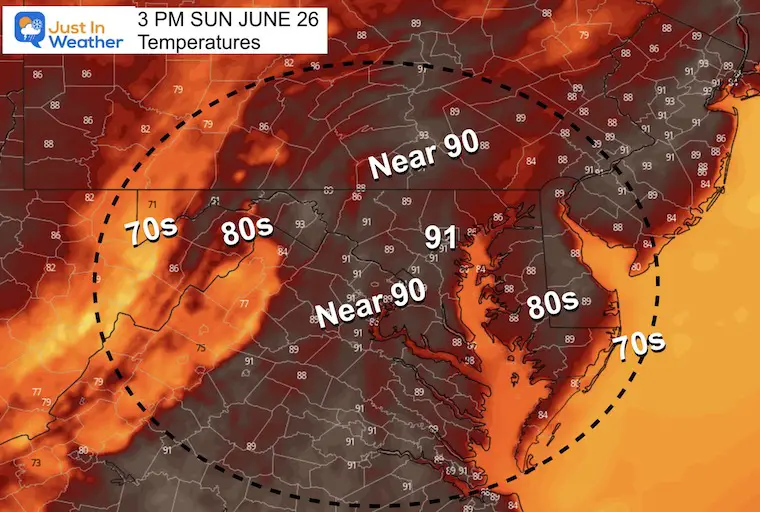 Wind Forecast
If you have a boat, once again it will be choppy on the Bay.  Winds will be from the South-Southeast to 20 mph.
This wind direction is key, as it can aid in showers and storms later east of the mountains.
Radar Simulation
12 PM to 10 PM
The HRRR Model shows the storm in the mountains, breaking up around the Catoctin Ridge.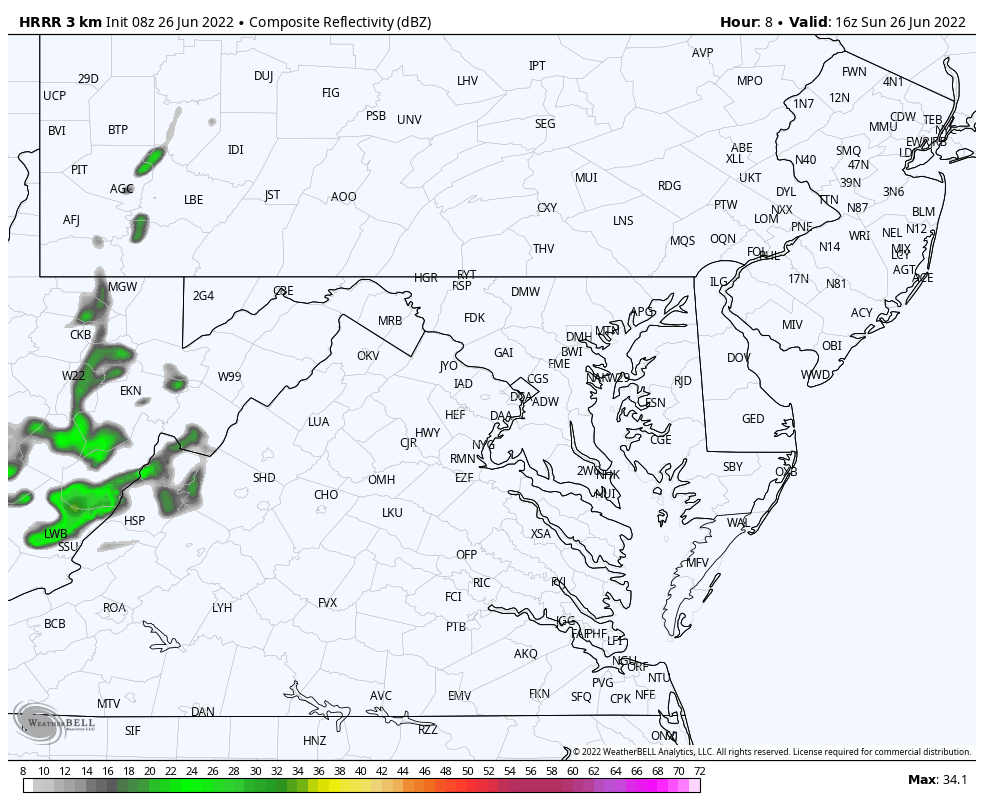 In short:  It should remain dry near and south of Baltimore today. But I can't promise that for the NW suburbs. 
I believe we may see this expand farther east sooner. 
That wind direction from the Southeast often supports showers east of the mountains… 
Showers or an isolated storm may reach Carroll, Baltimore, and Harford Counties in Maryland into southern Pennsylvania.  If this happens will would be after 6 PM.
Weather posts straight to your inbox
Sign up and be the first to know!
CLIMATE DATA
TODAY June 26th
Normal Low in Baltimore:  65ºF
Record 52ºF in 1986
Normal High in Baltimore: 86ºF
Record 99ºF 1954
Monday
That cold front will get active overnight and bring rain to metro areas in the morning. Then flare up with storms across southern Maryland to the Beaches into the afternoon. 
Radar Simulaiton
6 AM to 6 PM
Morning showers in central Maryland should move out by noon.
However, they will shift to Southern Maryland and the beaches.. lasting most of the afternoon.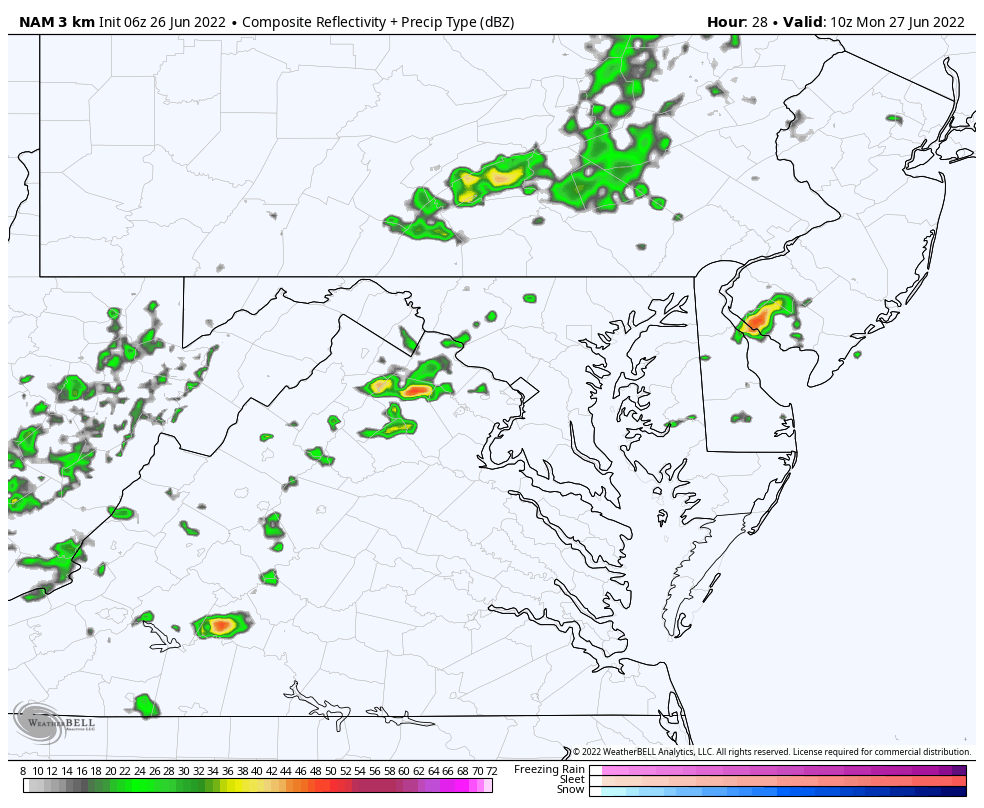 Temps 
Morning
Afternoon
We will be cooler for a couple of afternoons… then crank the up the heat (see below ).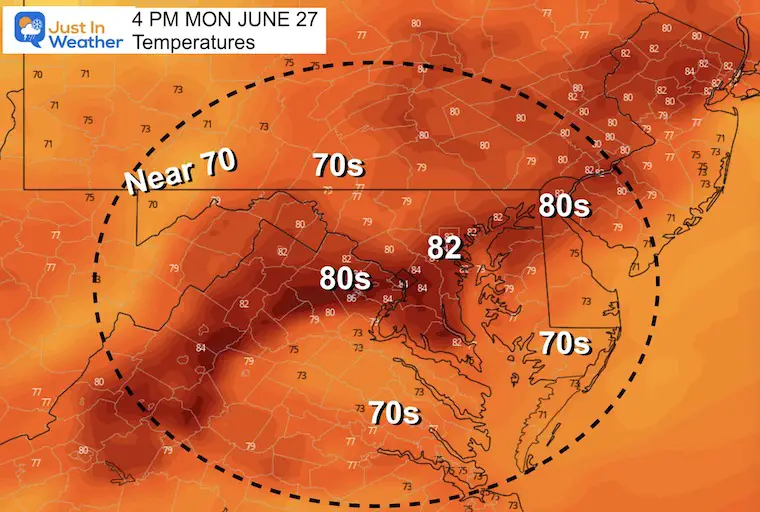 Looks Ahead: Jet Stream
A cool down on Monday and Tuesday will be followed by the Heat Dome expanding into the Mid Atlantic by the end of the work week. Temps will reach the upper 90s along with increased heat and humidity.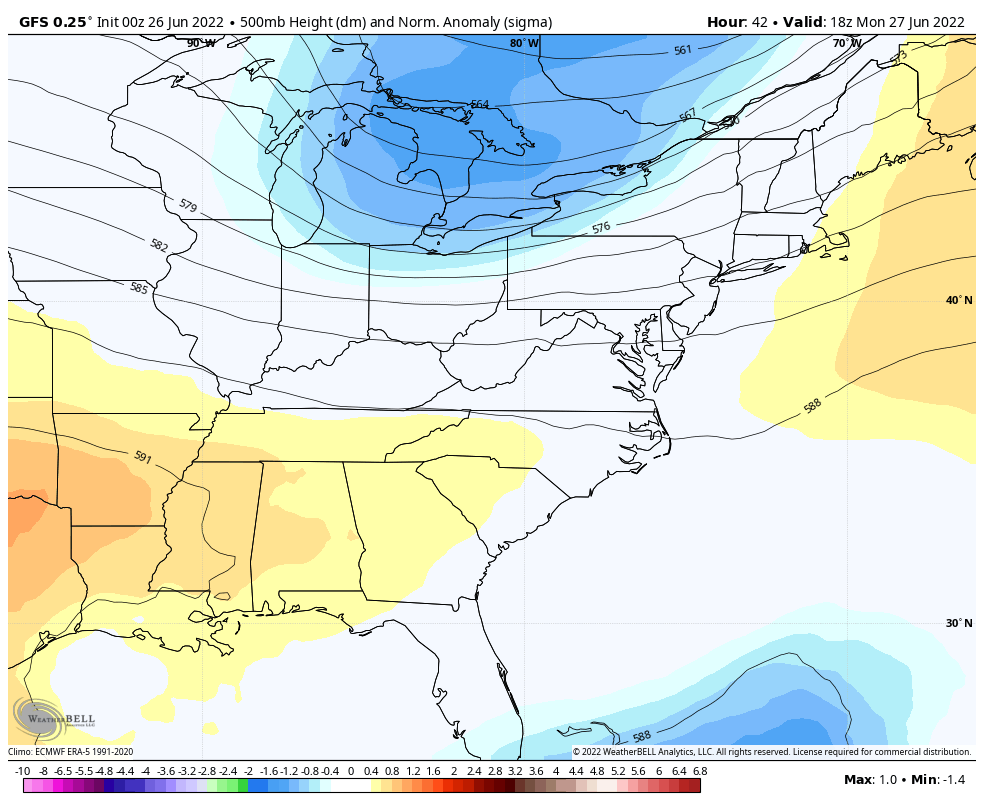 Perfect Relief From The Heat

Book Your Kayak or Paddle Boat Adventure On The North Chesapeake Bay
7 Day Forecast
Summer heat is coming back.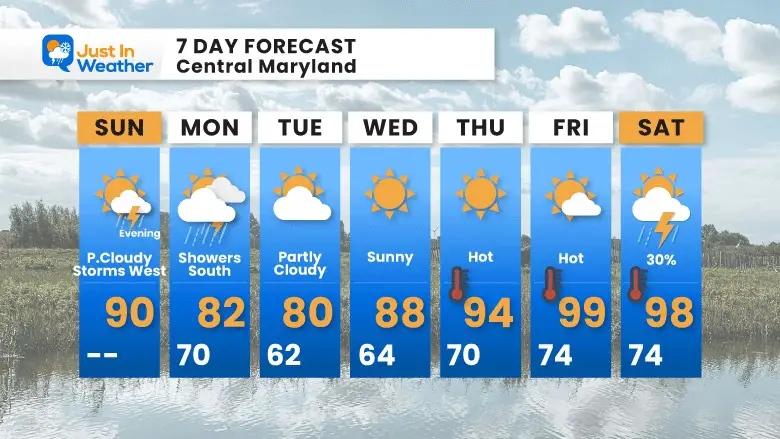 Hurricane Season Forecast: June 1 Through November 30
NOAA 2022 Hurricane Forecast- Above Normal Again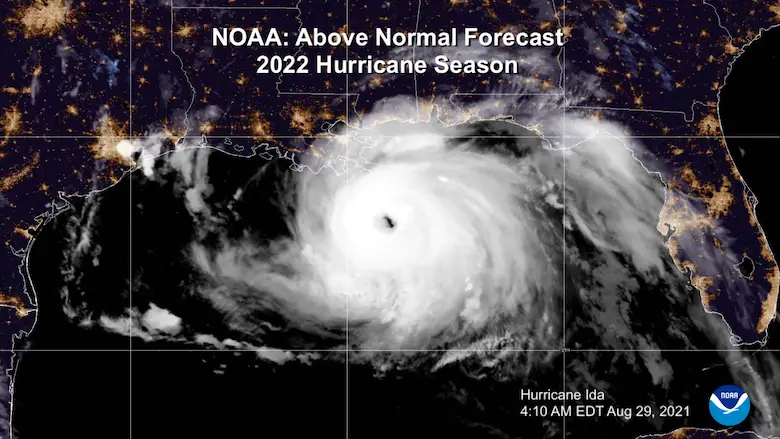 Forecast From Colorado State University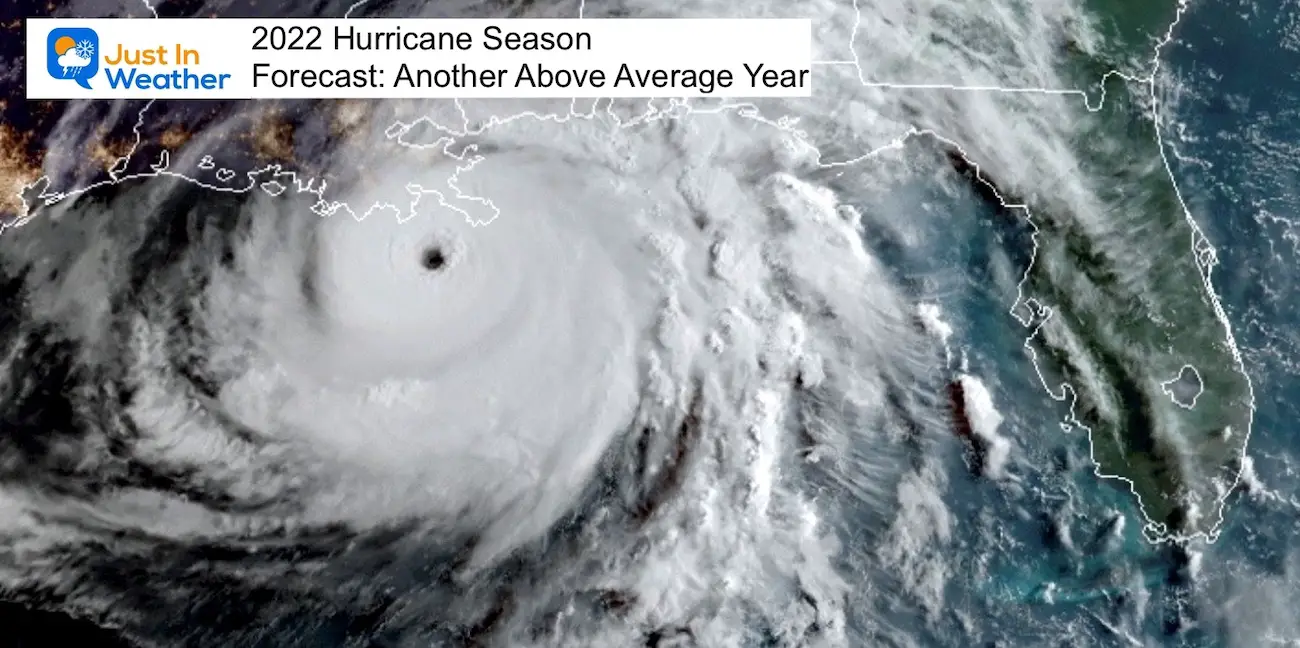 Related Posts
NOAA Study: Reducing Air Pollution INCREASED Tropical Storms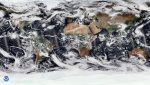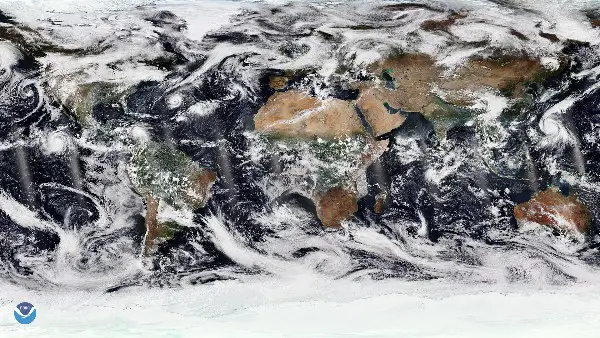 Atlantic Tropical History: Maps of Origin Regions Every 10 Days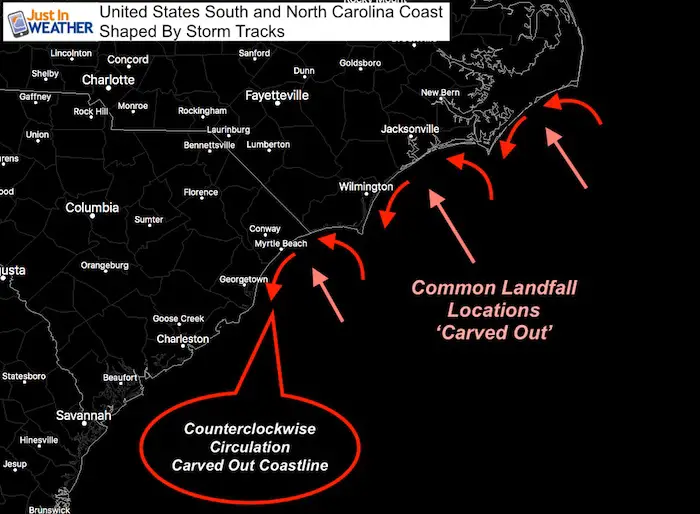 Recent Storm Reports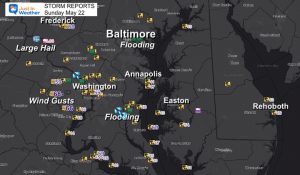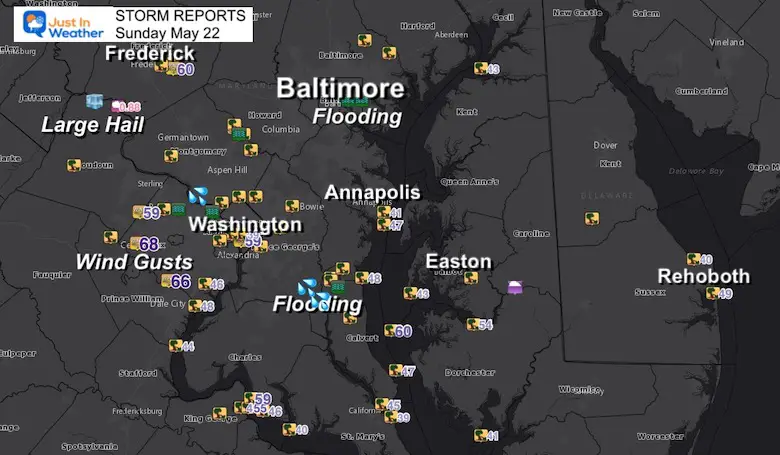 May 16 Large Hail Videos And Storm Tracking Map
Please share your thoughts, best weather pics/video, or just keep in touch via social media
*Disclaimer due to frequent questions:
I am aware there are some spelling and grammar typos. I have made a few public statements over the years, but if you are new here you may have missed it:
I have dyslexia, and found out at my second year at Cornell.  I didn't stop me from getting my meteorology degree, and being first to get the AMS CBM in the Baltimore/Washington region. 
I do miss my mistakes in my own proofreading. The autocorrect spell check on my computer sometimes does an injustice to make it worse. 
All of the maps and information are accurate. The 'wordy' stuff can get sticky. 
There is no editor that can check my work when I need it and have it ready to send out in a newsworthy timeline. 
I accept this and perhaps proves what you read is really from me…
It's part of my charm.