June 3 Weather A Break From Record Heat And Needed Storms But Not For All
Record Report
Maryland Weather
climate data
Forecast
Justin Berk
Jun 3, 2023
6:25 am
0
June 3, 2023
Saturday Morning Update
Yesterday brought a surge of summer heat well beyond the forecast. Baltimore's BWI ended up breaking the 100-year-old record for the date with a high of 97ºF. This breached the 96ºF mark set in 1923.
Today we start off warm while watching a back door cold front approach from the Northeast. This will arrive during the day, and with it, the winds will increase FROM the East. That is a cooler source and the net result this afternoon will be temperatures 15 to 20 cooler for most areas.
There will be some thunderstorms, however, this looks like an inland setup. Urban areas will likely miss out. That may be good for your plans, but bad for our growing drought.
Morning Surface Weather
The main story is this Backdoor Cold Front. That is a push of a new cooler air mass from the Northeast (as opposed to our typical source from the west or northwest).
Beaches: Thick Fog is in place and the cooler winds will dominate today into tomorrow. It is still not acting like summer there.
The winds will pick up this afternoon and hold our temperatures down.
A stalled storm has brought needed rain to Nova Scotia where historic wildfires have been raging. Some of that needed rain will drop in our direction, however, not all of us will see it today.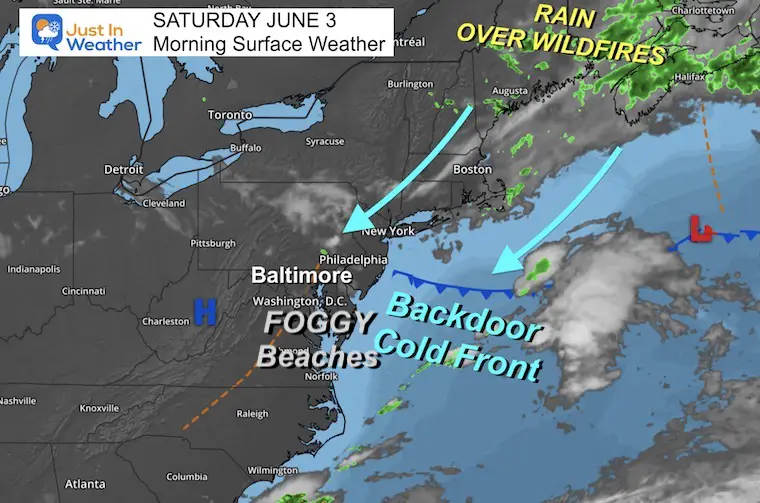 Wind Forecast
This will be the most noticeable factor today. Winds will increase during the afternoon along with more cloud cover.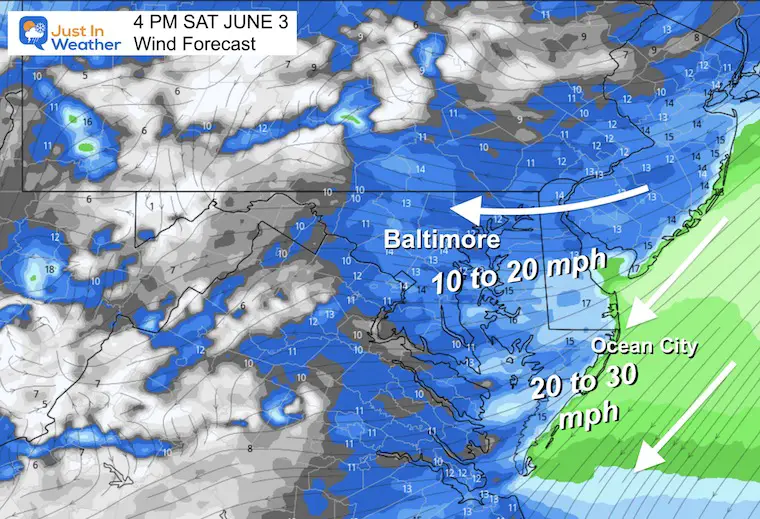 4 PM Snapshot
Winds FROM THE EAST will average 10 to 20 mph. However, by the beaches, they will range between 20 to 30 mph.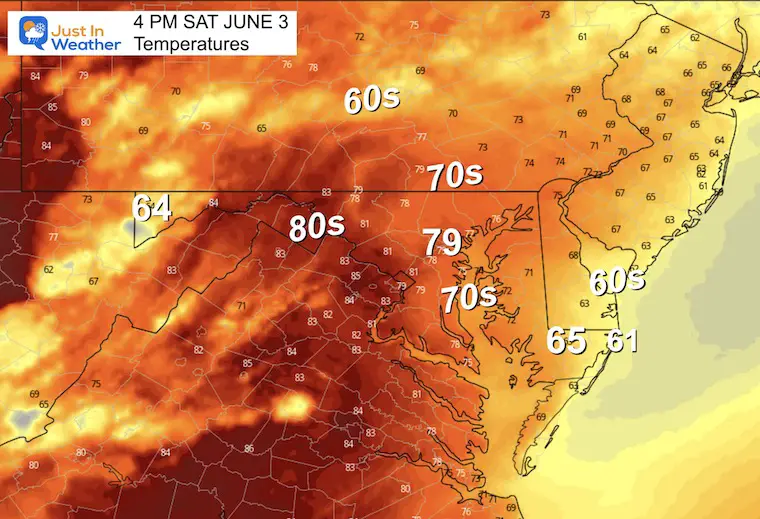 4 PM Afternoon Temperatures
For many, this will be 15 to 20 degrees cooler than yesterday!
The short-range models are trying to bring Baltimore back to near 80ºF. Meanwhile, parts of Delmarva and the beaches will be in the 60s. Inland can reach the 80s before storms arrive.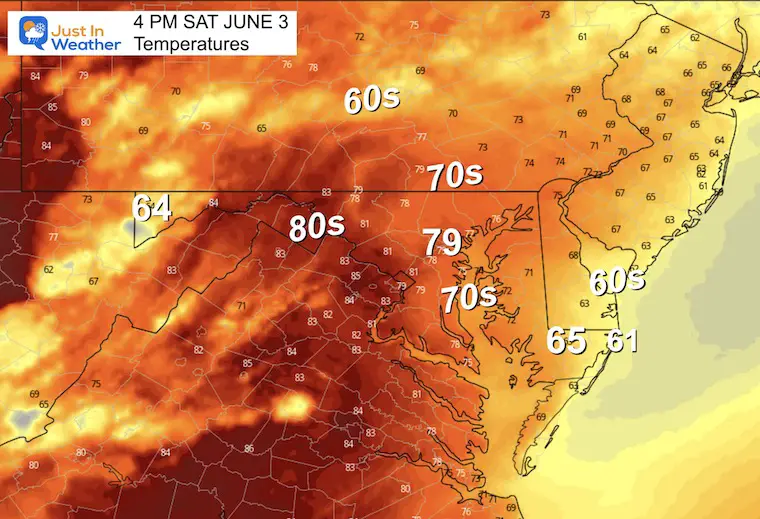 The GFS Model however shows a stronger influence of the easterly wind resulting in the lower 70s.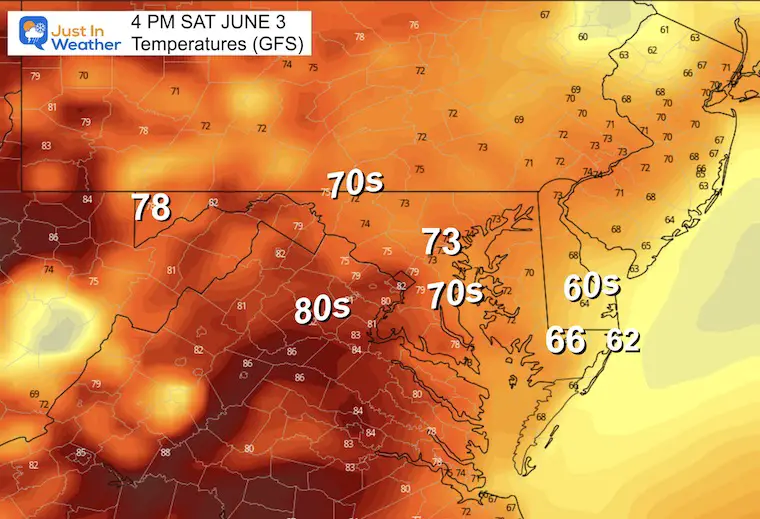 4 PM Radar
The best chance for thundershowers will be over the mountains. That is the track of the flow from the Northeast and the instability farther inland.
There could be some rogue showers in central Maryland, but the greater chance will be farther inland.
Clouds will be increasing throughout the day.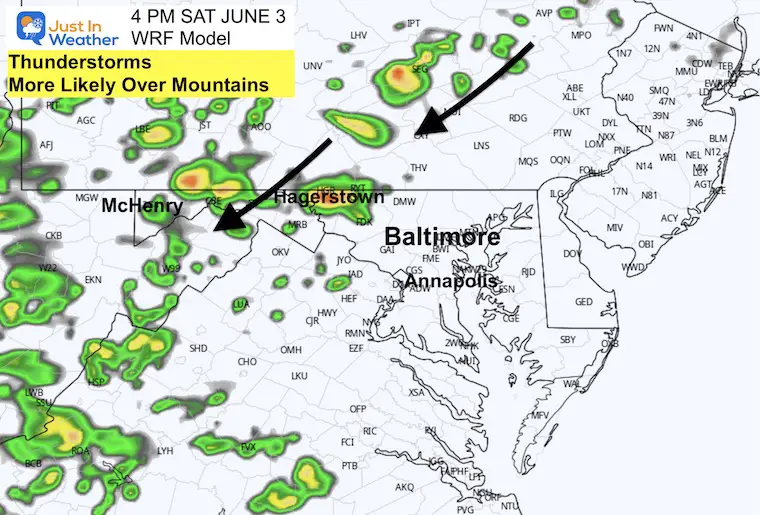 NOAA Severe Storm Risk
There is a 'Marginal' chance storms can turn severe in the mountains. This may include damaging wind or large hail.
Radar Simulation
Noon to Midnight
More showers and storms across the mountain region.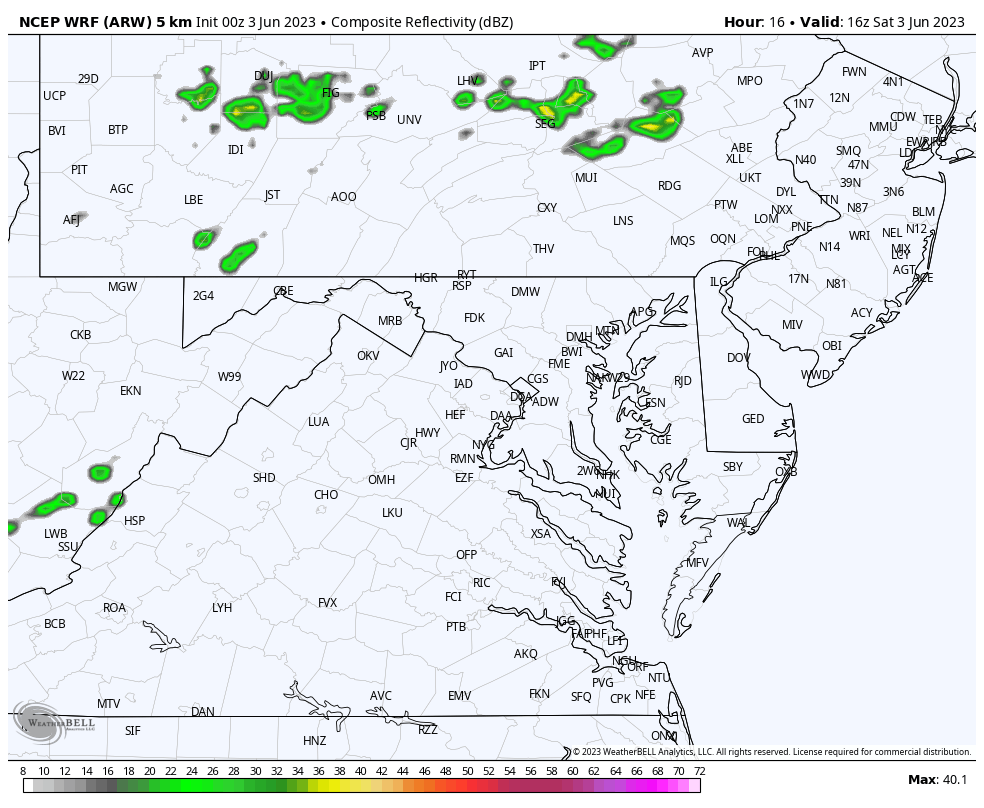 ---
Explore More:
---
Subscribe for eMail Alerts
Weather posts straight to your inbox
Sign up and be the first to know!
CLIMATE DATA
TODAY June 3
Normal Low in Baltimore:  59ºF
Record 47ºF in 1996
Normal High in Baltimore: 80ºF
Record 98ºF 1925
Sunday
Morning Temperatures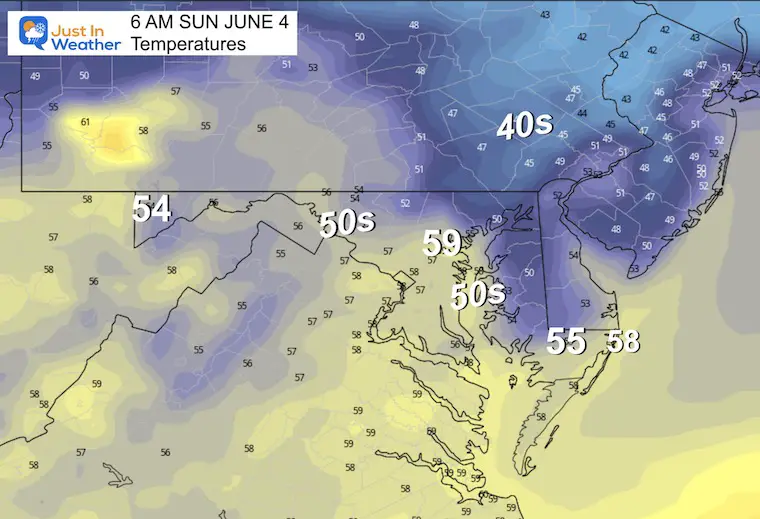 Afternoon Temperatures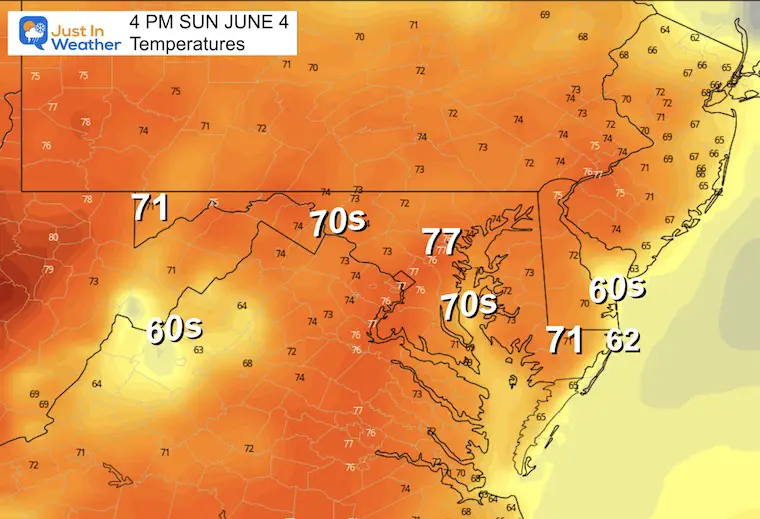 NEXT WEEK
Storm Animation: Monday to Thursday
The good news is that there will be a stalled Low off the coast of New England. This will bring needed rain to some of the wildfires over Canada and even eastern New England.
Our temperatures will remain just cooler than average, but the rain risk will be low until Wednesday or Thursday.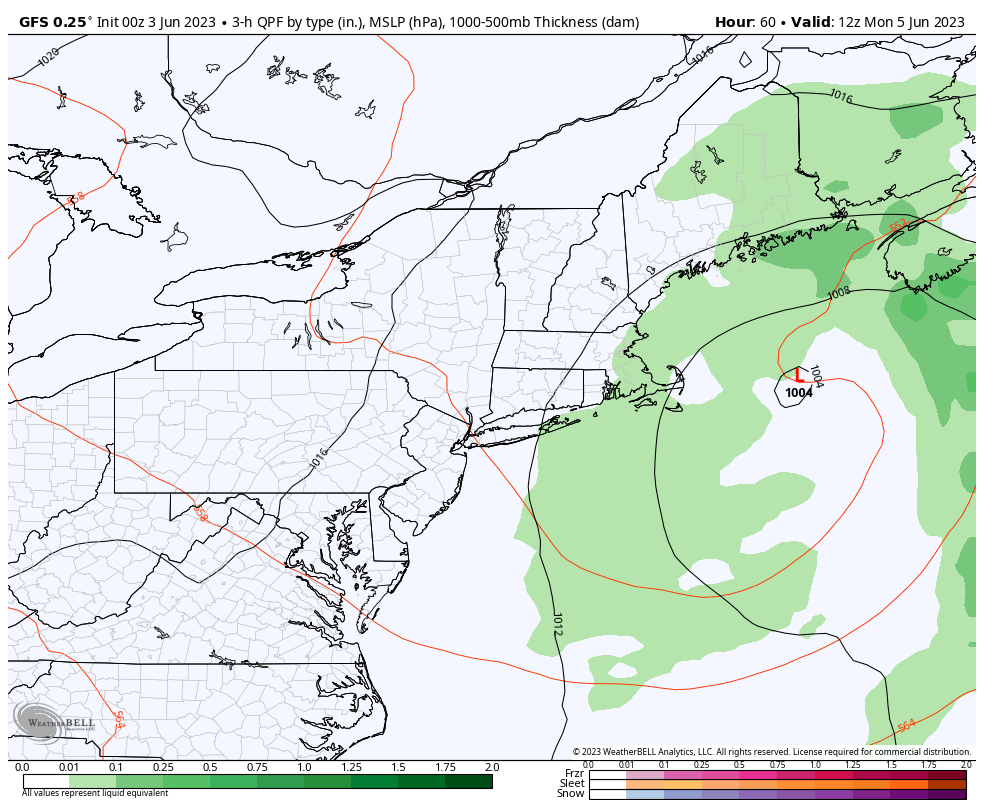 7 Day Forecast
There is not much hope in sight for the rain we need. Today will have the thunderstorms focused inland over the mountains. The next chance will be low and later in the work week.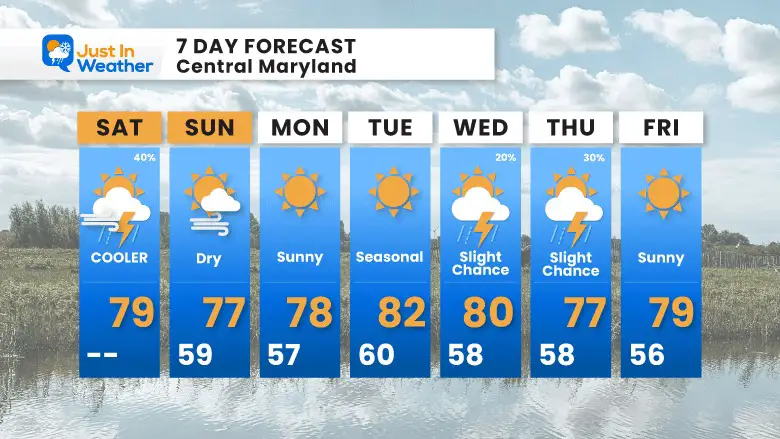 Subscribe for eMail Alerts
Weather posts straight to your inbox
Sign up and be the first to know!
Also See: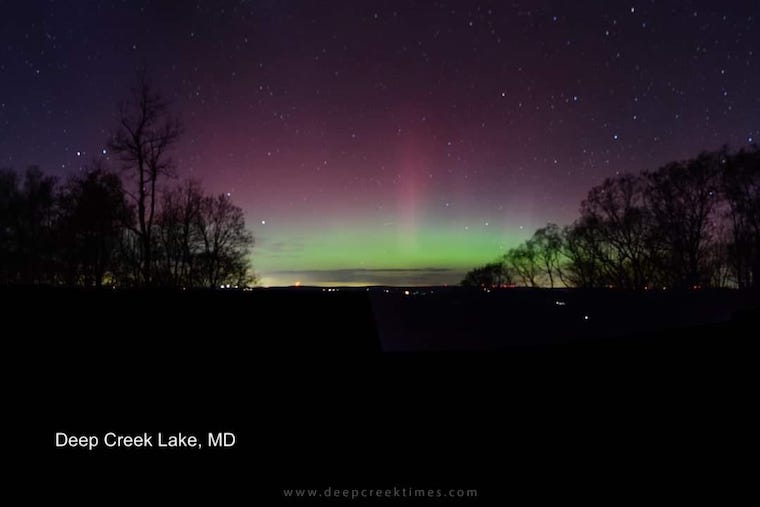 Please share your thoughts, best weather pics/videos, or just keep in touch via social media
RESTATING MY MESSAGE ABOUT DYSLEXIA
I am aware there are some spelling and grammar typos, and occasional other glitches. I take responsibility for my mistakes, and even the computer glitches I may miss. I have made a few public statements over the years, but if you are new here you may have missed it: I have dyslexia, and found out during my second year at Cornell University. It didn't stop me from getting my meteorology degree, and being first to get the AMS CBM in the Baltimore/Washington region. One of my professors told me that I had made it that far without knowing, and to not let it be a crutch going forward. That was Mark Wysocki and he was absolutely correct! I do miss my mistakes in my own proofreading. The autocorrect spell check on my computer sometimes does an injustice to make it worse. I also can make mistakes in forecasting. No one is perfect predicting the future. All of the maps and information are accurate. The 'wordy' stuff can get sticky.  There has been no editor that can check my work when I needed it and have it ready to send out in a newsworthy timeline. Barbara Werner is a member of the web team that helps me maintain this site. She has taken it upon herself to edit typos, when she is able. That could be AFTER you read this. I accept this and perhaps proves what you read is really from me… It's part of my charm.
#FITF