May 27 Memorial Weekend Weather More Wet At Beaches
Maryland Weather
climate data
beaches
rain timeline
Forecast
Justin Berk
May 27, 2023
7:41 am
0
May 27, 2023
Saturday Update
Most of our region will get another beautiful day, as expected. I know there has been a lot of talk about the chilly rain on the way and that has always been reserved for later in the weekend.
However, chilly winds have already brought in more clouds for Ocean City, and farther south it will be a washout weekend for the Carolinas.
We will get the remnants of that storm reaching the beaches on Sunday, and metro areas by Sunday night and Monday.
Temperatures at 7 AM
A very chilly start feeling more like Easter than Memorial Day Weekend.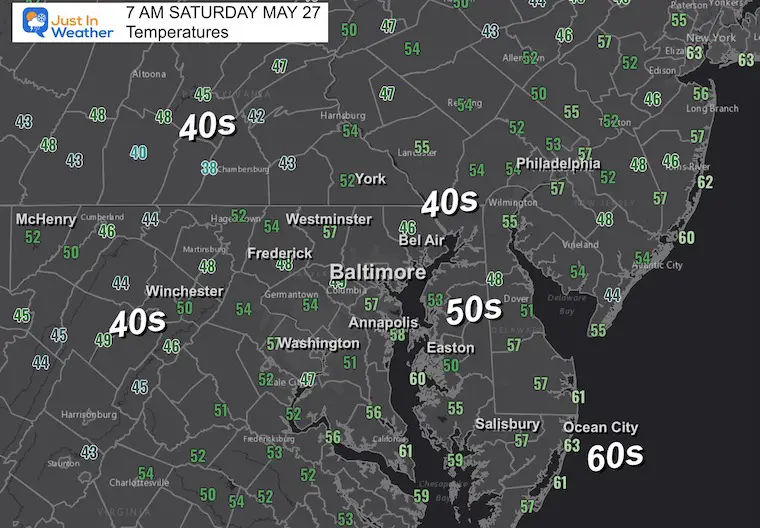 Morning Surface Weather
The coastal storm we have been talking about is located east of Georgia this morning. Steady and very soggy rain is already locked in for the South and North Carolina beaches. This system will slowly move north and has already spread clouds across the sky into Ocean City, MD.
High Pressure in New York is providing a BLOCK, limiting the storm's ability to reach us sooner.
It will eventually get here later in the weekend and in a weakened form.  But showers and cooler temps are still in our outlook.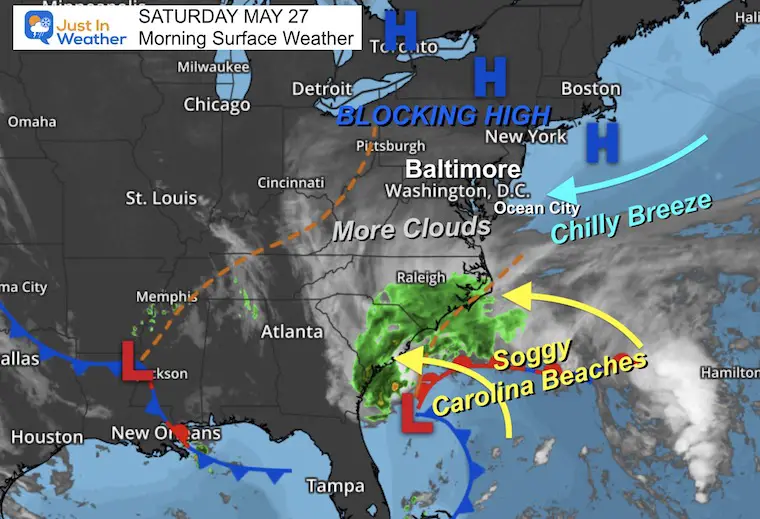 Afternoon Temperatures
The sun will dim from south to north during the day. Temps should still be warm for Baltimore and north, but a much cooler feel farther south.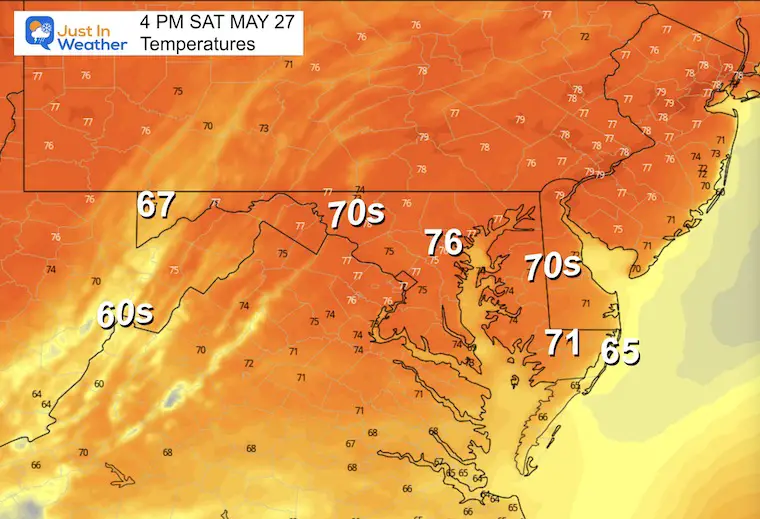 Storm Forecast
Morning Set Up:
The reason for the slow-moving storm is due to High Pressure.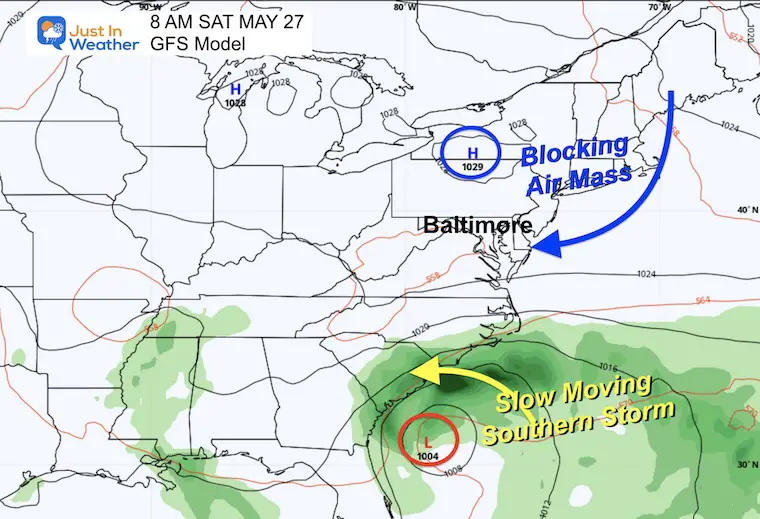 Forecast Animation Through Monday
That will help steer the storm inland, and weaken it as it tries to push north. We will get the rain gradually later Sunday and into Monday. Memorial Day weather will not be too memorable this year. But if you have outdoor honoring ceremonies to attend, it will be comfortable between the scattered showers.
Subscribe for eMail Alerts
Weather posts straight to your inbox
Sign up and be the first to know!
CLIMATE DATA
TODAY May 27
Normal Low in Baltimore:  57ºF
Record 43ºF in 1961
Normal High in Baltimore: 78ºF
Record 95ºF 1965
Sunday Rain Forecast
6 AM to Midnight
We can see the rain already into Ocean City and slowly spreading inland and north. It may hold off for central Maryland until the evening and overnight.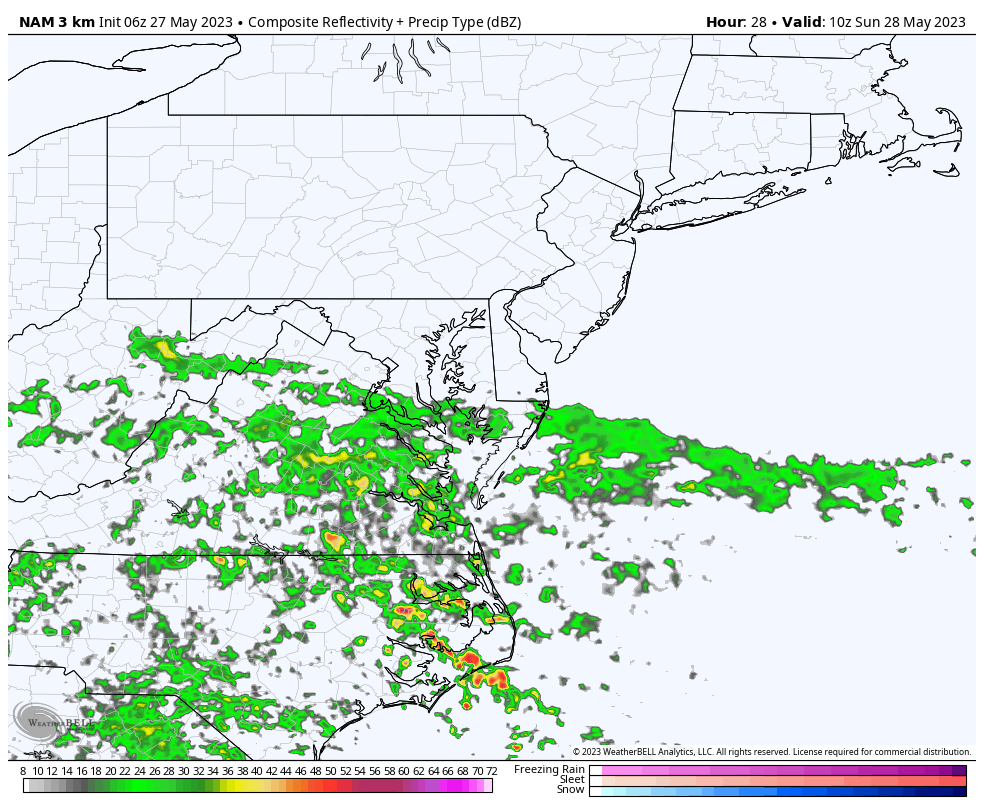 Snapshots
Noon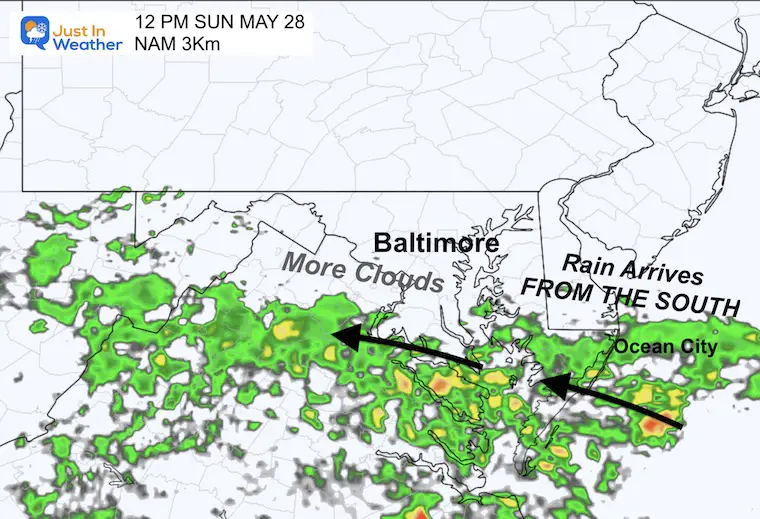 10 PM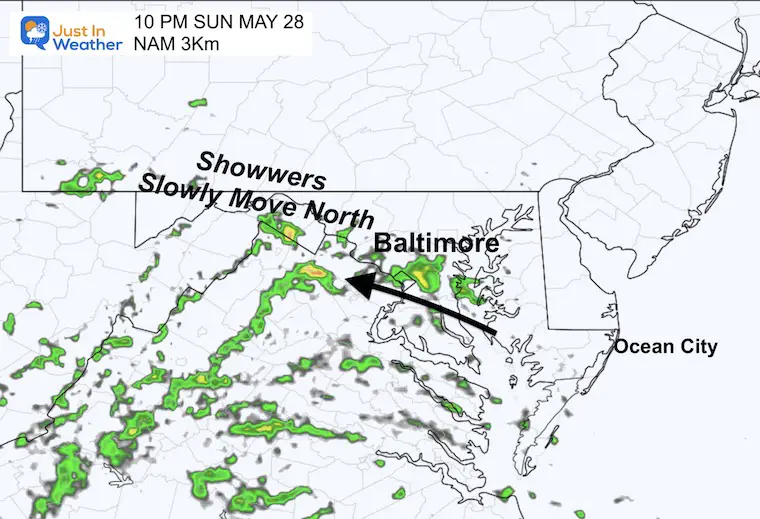 Temperatures
Morning
Winds at Noon
This easterly flow is the reason for more clouds and cooler temperatures. That may help to develop some showers ahead of the larger storm.
Winds will be over 20 mph at the beaches.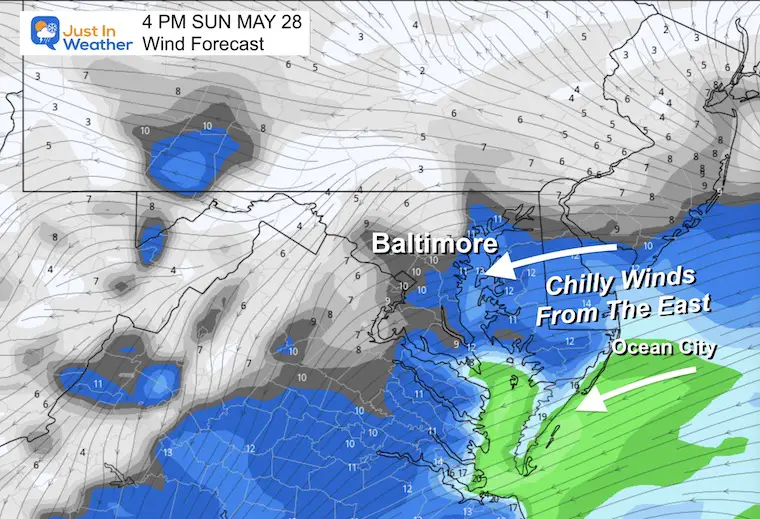 Afternoon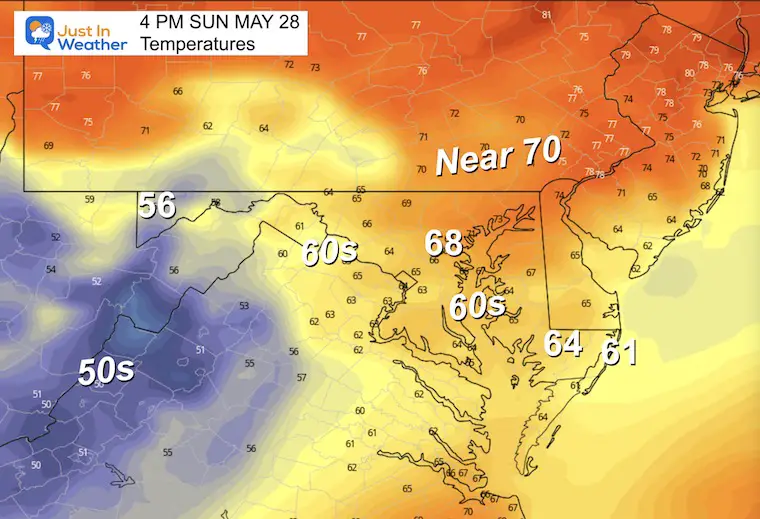 Memorial Day Monday
The chance of showers will remain.
Temperatures
Afternoon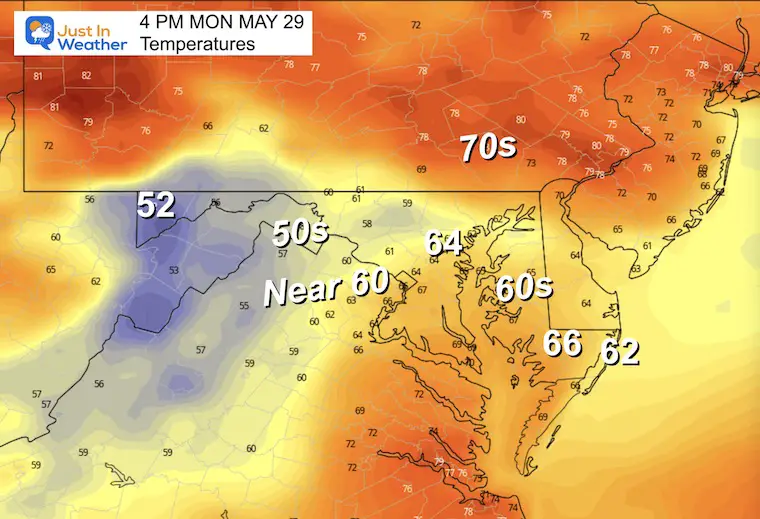 Beach Forecast
Still expecting chilly winds and rain on Sunday, with showers continuing Monday.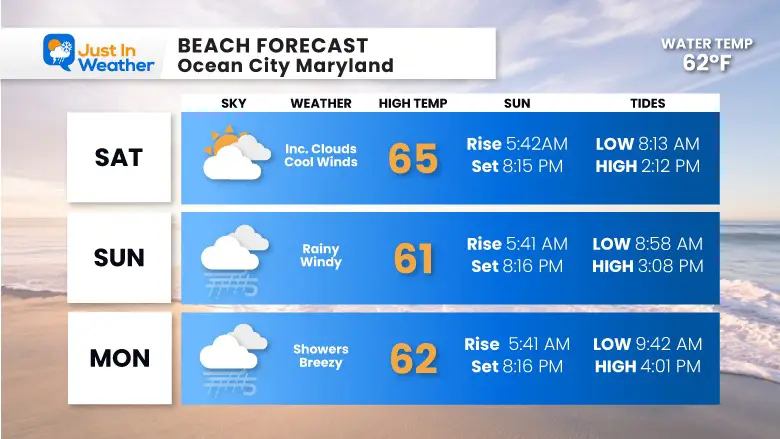 7 Day Forecast
Not much change to this weekend, but next week is starting to show summer heat by the end of the week. If you open the pool now, then it may get some use with 90s on the way.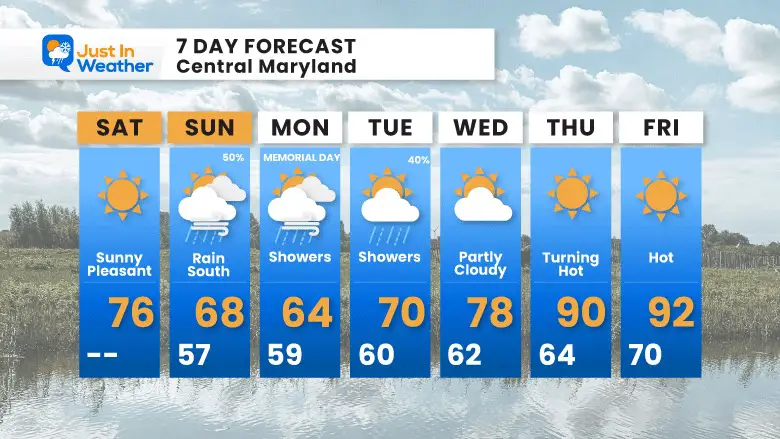 OTHER REPORTS:
NEW: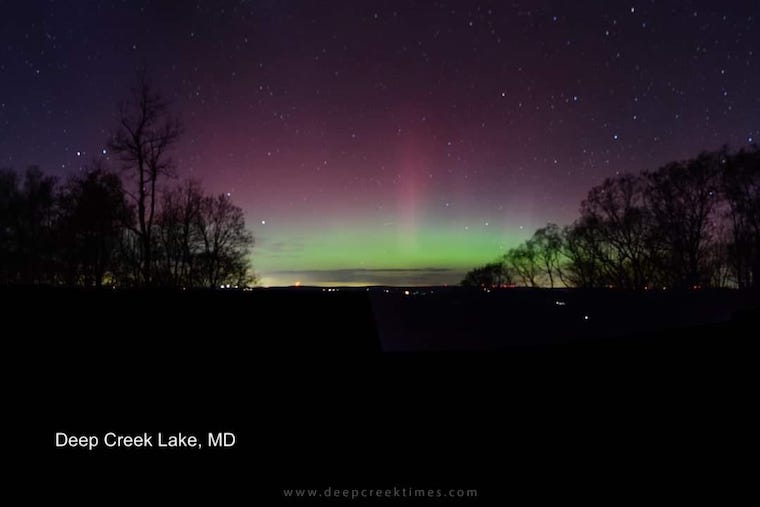 STEM Assemblies/In School Fields Trips Are Back
Click to see more and 'Book' a visit to your school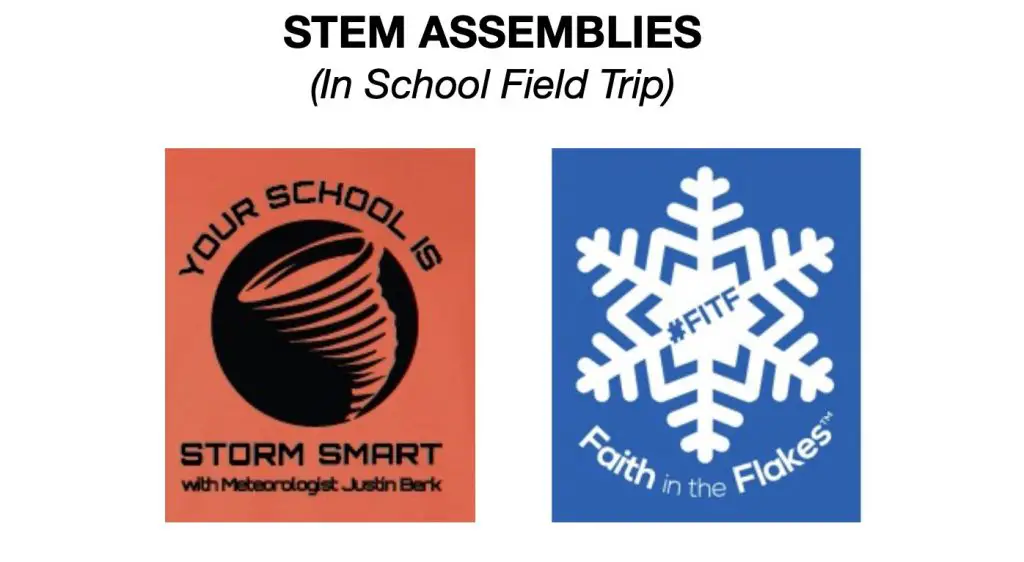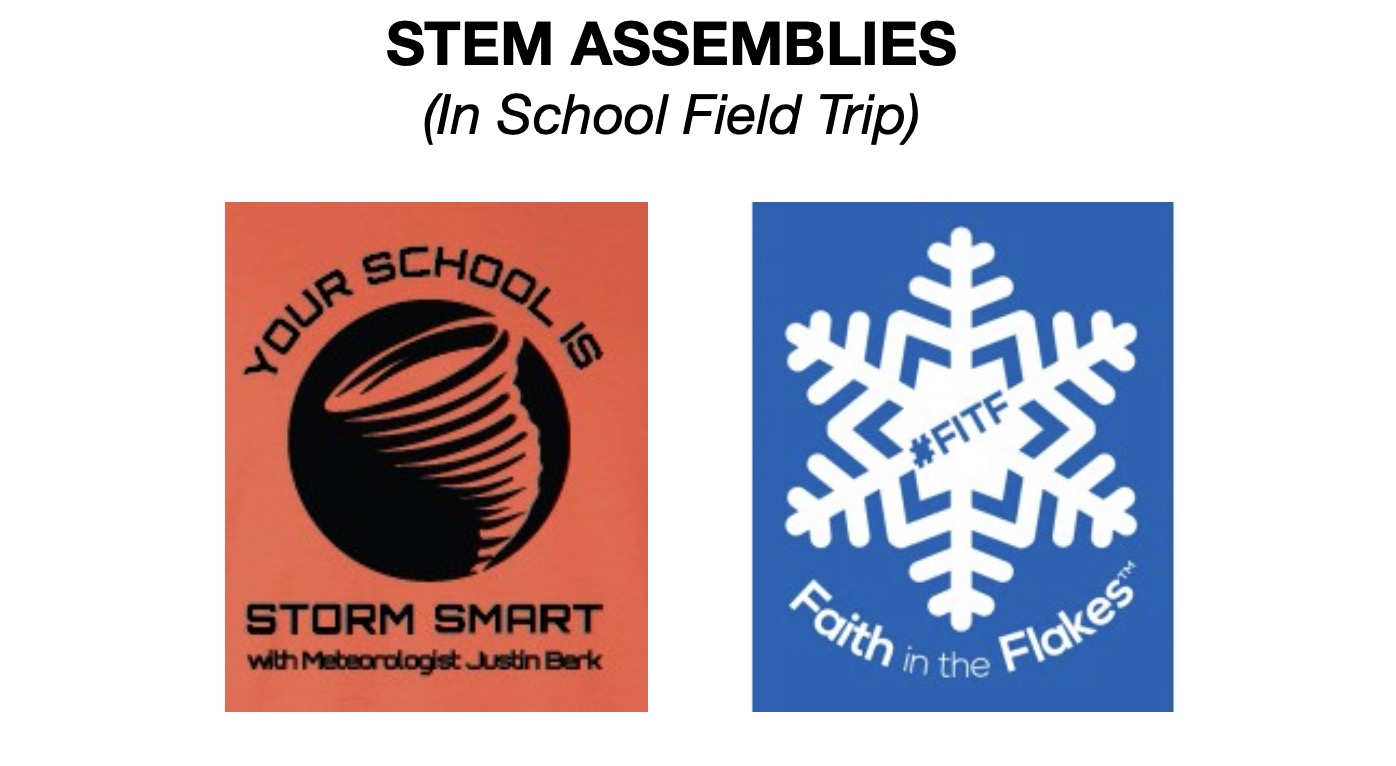 Please share your thoughts, best weather pics/videos, or just keep in touch via social media
RESTATING MY MESSAGE ABOUT DYSLEXIA
I am aware there are some spelling and grammar typos, and occasional other glitches. I take responsibility for my mistakes, and even the computer glitches I may miss. I have made a few public statements over the years, but if you are new here you may have missed it: I have dyslexia, and found out during my second year at Cornell University. It didn't stop me from getting my meteorology degree, and being first to get the AMS CBM in the Baltimore/Washington region. One of my professors told me that I had made it that far without knowing, and to not let it be a crutch going forward. That was Mark Wysocki and he was absolutely correct! I do miss my mistakes in my own proofreading. The autocorrect spell check on my computer sometimes does an injustice to make it worse. I also can make mistakes in forecasting. No one is perfect predicting the future. All of the maps and information are accurate. The 'wordy' stuff can get sticky.  There has been no editor that can check my work when I needed it and have it ready to send out in a newsworthy timeline. Barbara Werner is a member of the web team that helps me maintain this site. She has taken it upon herself to edit typos, when she is able. That could be AFTER you read this. I accept this and perhaps proves what you read is really from me… It's part of my charm.
#FITF
Subscribe for eMail Alerts
Weather posts straight to your inbox
Sign up and be the first to know!