December 4 Cold Today Rain Mid Week Wintry Mix Maybe Next Weekend
NFL Football Game
Maryland Weather
climate data
Winter Weather
Forecast
Justin Berk
Dec 4, 2022
7:34 am
0
December 4, 2022
Sunday Morning Update 
The colder air is back in place, but this is not the pattern change yet. It is seasonable to have cold shots and warm-ups ahead of a full pattern shift, which we are expecting over the next week or two. We will get a few days with rain and mild air during the week, then open the door to colder air.  If your app is NOT showing colder air or wintry mix next weekend, there is a simple answer for that.
I do NOT lock in on a promise for any winter event a week away, but the signal is there trying for something.  So please use your discretion with all the information you encounter. Here is a simplified look:
Headlines
Today: Sunny and Cold!
Mid Week: A Few Days With Rain, Warmer
Next Weekend: Pattern Change: 'Maybe' Wintry Mix?
Morning Temperatures
Seasonably cold morning, but the sun is shining.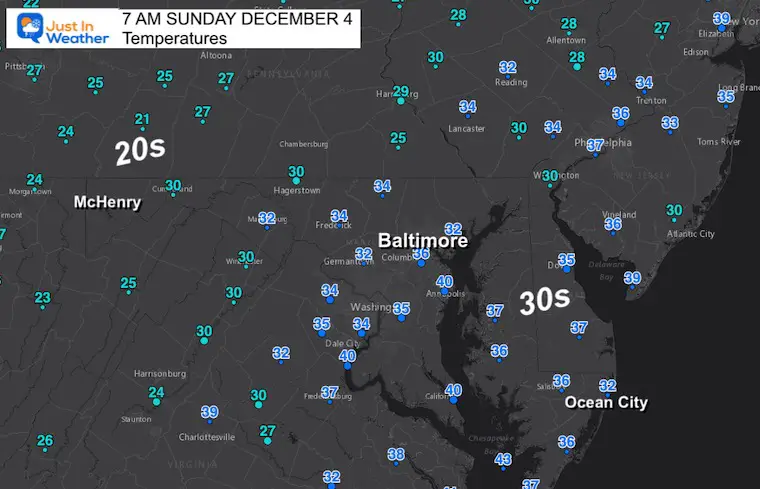 Morning Surface Weather
High Pressure has brought in this cold air mass.  The next storm is forming in the Southwest US, which will be part of the pattern change.  This is what we will watch bring us more clouds Monday and then a period of rain (on/off) Tuesday through Friday. 
Afternoon Temperatures
It will be cold, but the winds will settle down.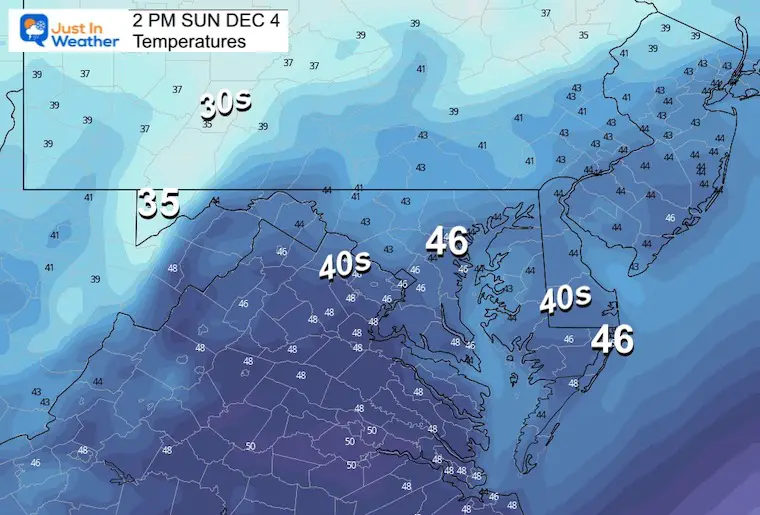 Afternoon Wind Chill
Any breeze will make it feel chillier.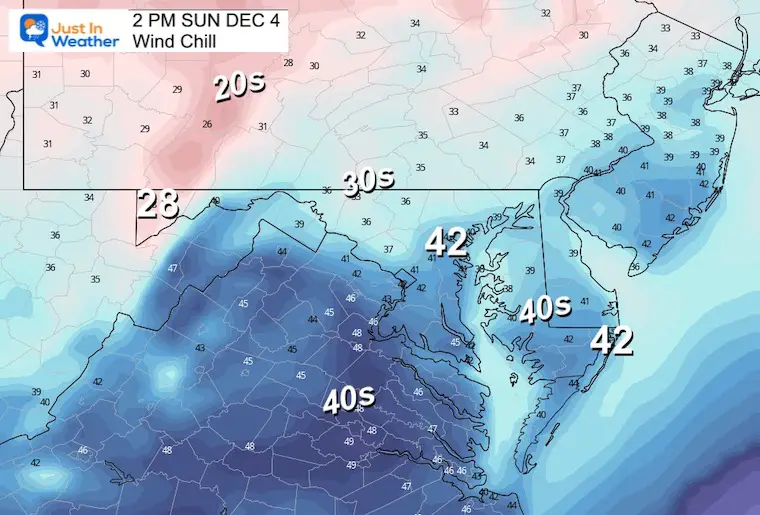 Subscribe to my Newsletter
Weather posts straight to your inbox
Sign up and be the first to know!
CLIMATE DATA
TODAY December 4
Normal Low in Baltimore:  32ºF
Record 13ºF in 1966
SNOW: 7.8 inches in 1957
Normal High in Baltimore: 51ºF
Record 58ºF 1982
NEW Faith In The Flakes Gear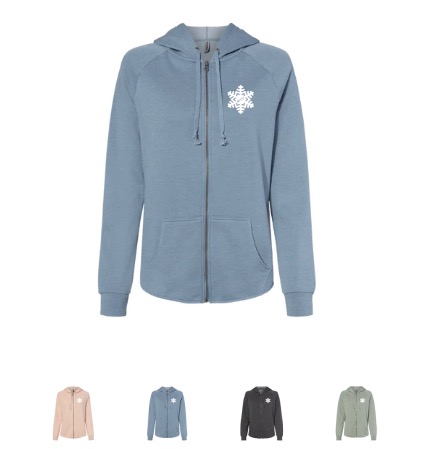 NEW REPORTS
Comparing The Snow In Decembers With Similar Patterns
Comparing December Cold Pattern Forecast To Snow In Similar Analog Years
December Outlook Trending Colder For Start Of Meteorological Winter
Monday Weather:
It will be breezy and colder!
Temperatures
Morning
It will be a colder morning to start the work week.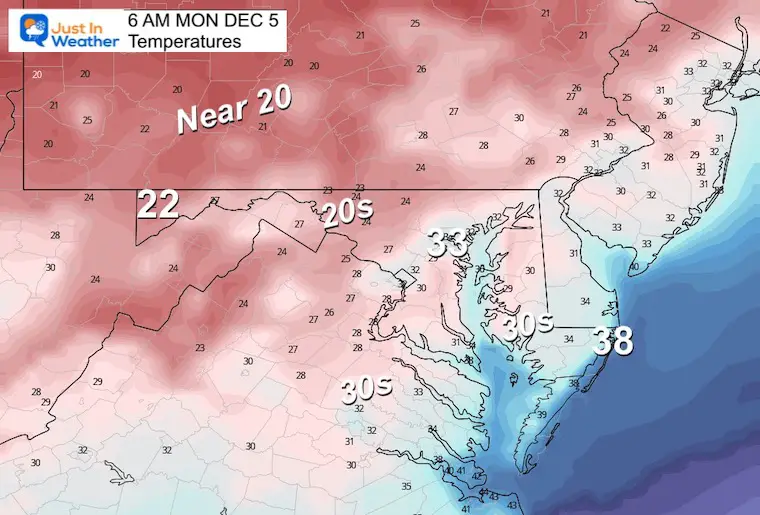 Afternoon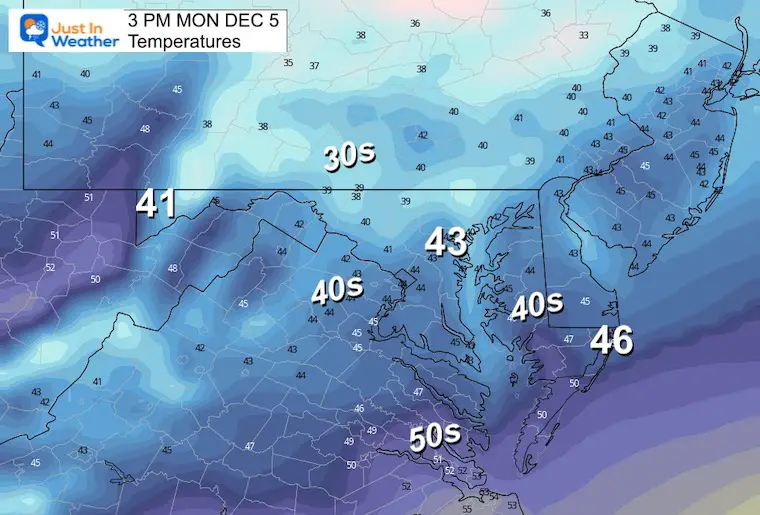 Rain Mid-Week
ECMWF Model: Tuesday to Saturday Morning.
Progressive waves of rain almost each day.
Friday Night/Saturday: Colder air may catch up and end with snow….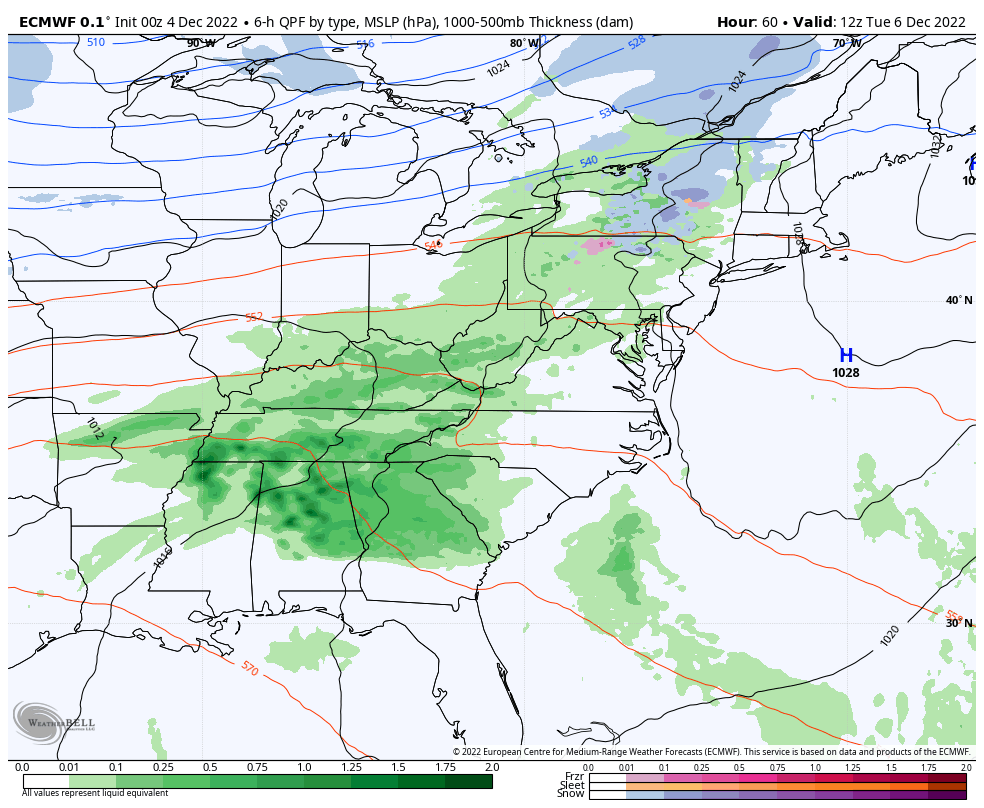 If your weather app is NOT showing this, here is why:
Model Comparison: Early Saturday Morning
The ECMWF Models is colder than the GFS
The difference of the storm track and snow. Most Apps use the America GFS Model.

 

It has a history of being less accurate than the European ECMWF.
While a lot can change in the next 6 days, this is worth paying attention to for trends and which model has a better handle.
GFS Model Simulation
Here we see the storm track to the north and NOT bringing in the colder air.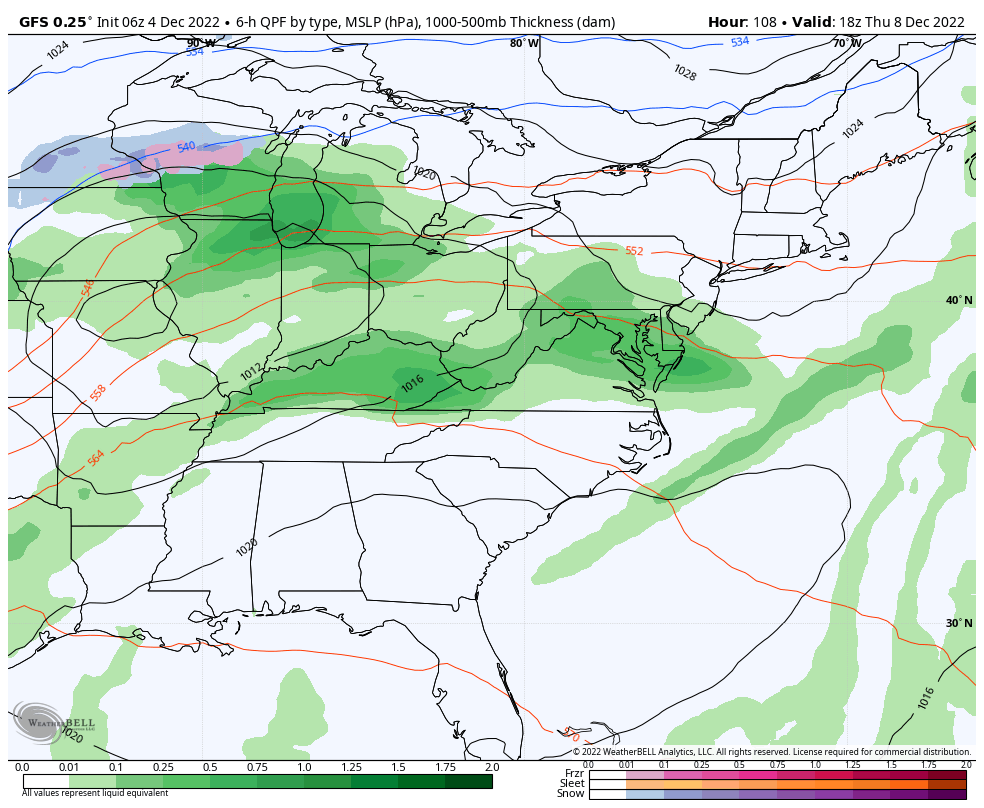 Jet Stream:
Mild temps will come with the initial rain mid week. However, this is the start of the change that shows a progressive opening of the arctic air to spill into the US next weekend and the week that follows.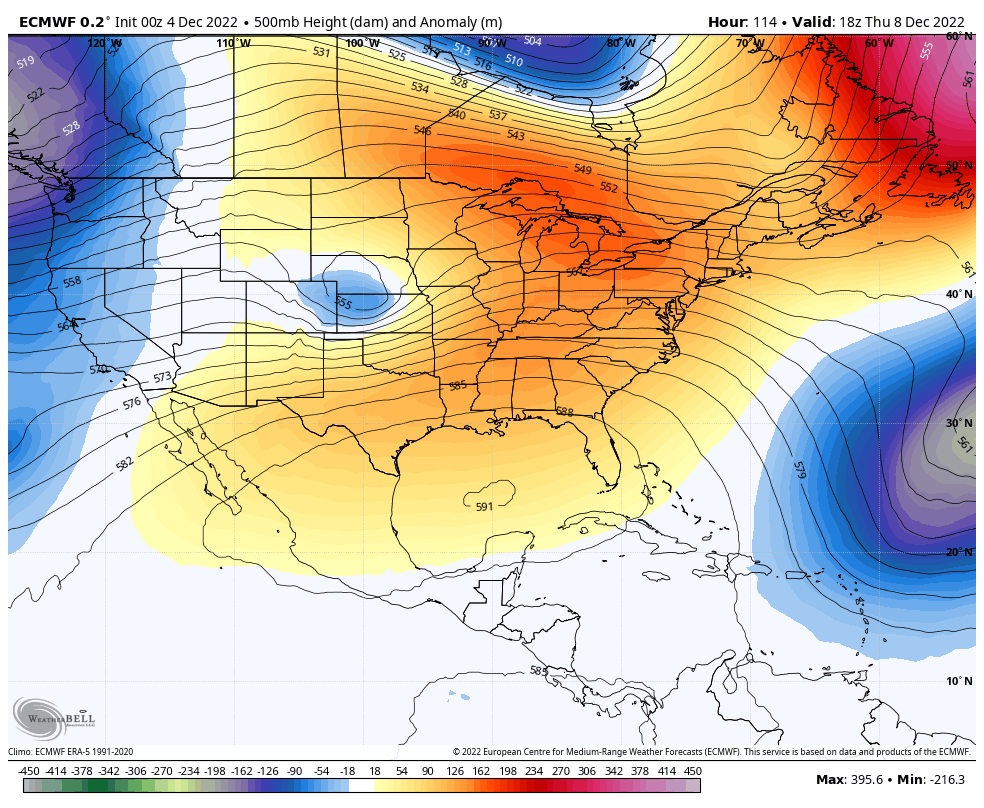 7 Day Forecast
After the rain, it will be chilly for the Ravens game. Then mild again next week with rain ahead of the pattern change.
There is rumbling about next weekend turning wintry. I will have a look at that in my next report.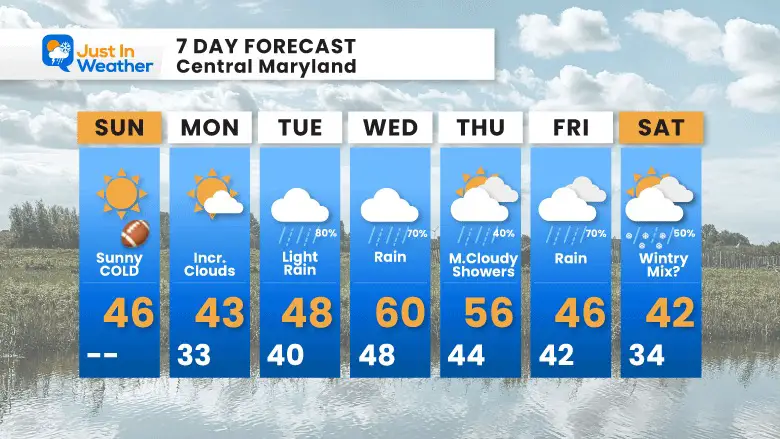 RELATED REPORTS
Record Snow Cover Across The Northern Hemisphere
My Winter Outlook: Not A Typical La Niña!
I see many factors to support colder influence with multiple systems. Early and later in winter. Check it out.
Winter Outlook 2023 For Snow Not Typical La Niña Plus Polar Vortex Disruption
Also See The Winter Outlook Series:
Atmospheric Memory Suggests Active Winter Storm Pattern Outlook
Winter Outlook 2023 From NOAA Very Different Than Farmers Almanacs
Farmer's Almanac Comparison
Winter Outlook 2023 Early Look At Snow From Two Farmers Almanacs
Triple Dip La Niña Winter
CONNECTION TO WINTER?
If you want a snowy winter, this is what you might want to look for in the rest of the tropical season. (You might be seeing a lot of commercial snow removal people out this Winter).
Record August For No Named Tropical Storms: Closer Look At Snow Following
Wooly Bear Caterpillars
Persimmon Seeds
Click to see Top 20 and MORE
Winter Weather Folklore Top 20 And More Outlook Signals From Nature For Cold And Snow
Faith in the Flakes Gear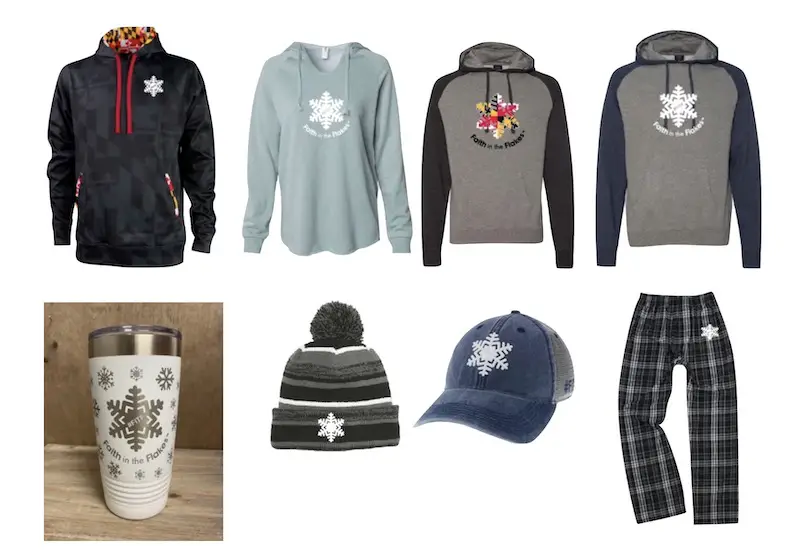 SNOWSTIX – Available Now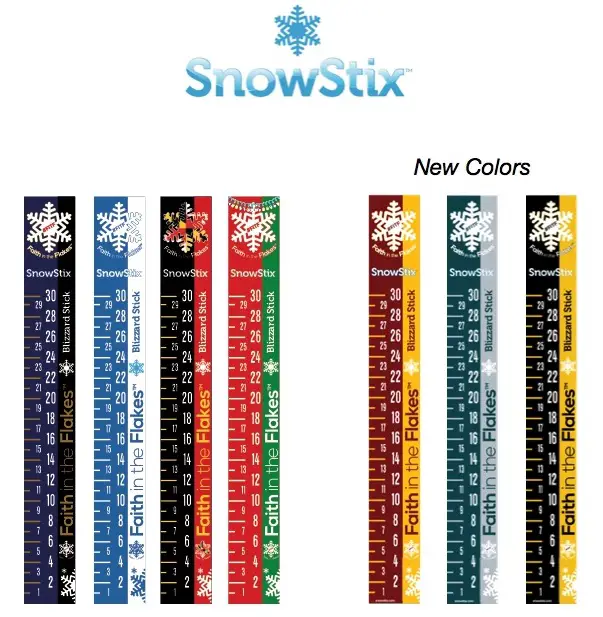 Normals And Records: Maryland and Baltimore Climate History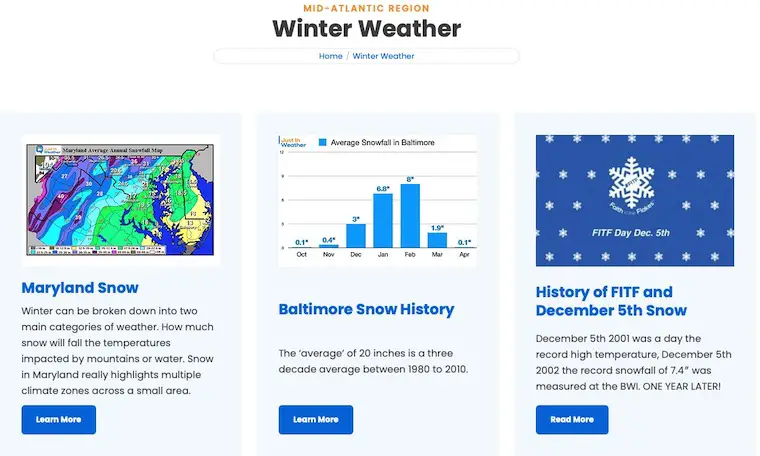 STEM Assemblies/In School Fields Trips Are Back
Click to see more and 'Book' a visit to your school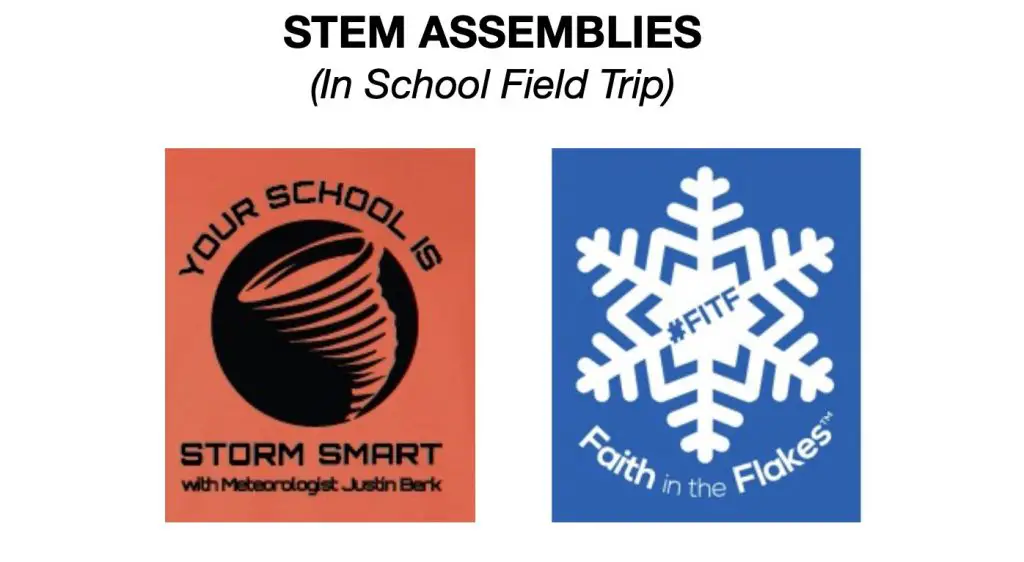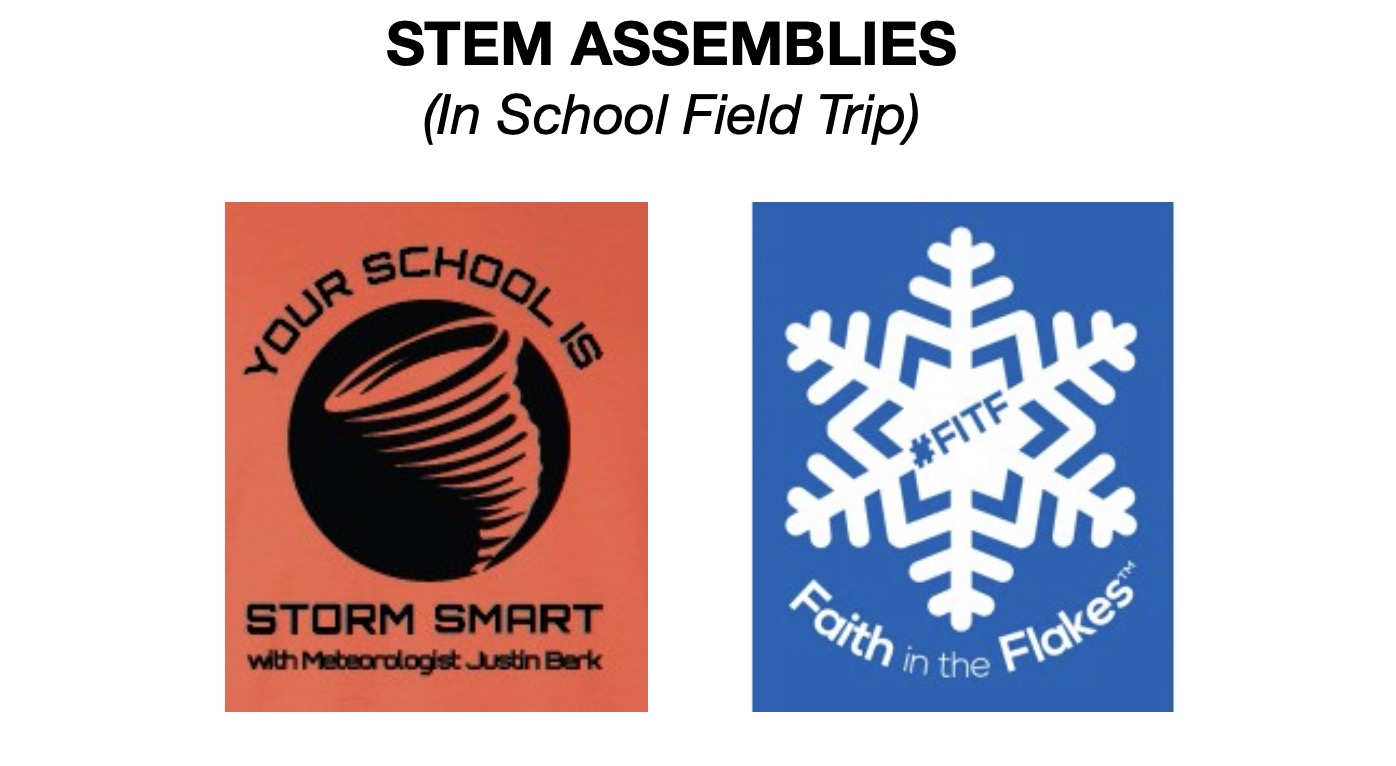 Please share your thoughts, best weather pics/videos, or just keep in touch via social media