November 22 Another Cold Morning Then Mild Travel Days: Thanksgiving Weekend Storm Shift
Maryland Weather
climate data
Forecast
Justin Berk
Nov 22, 2022
6:20 am
0
November 22 2022
Tuesday Morning Update 
We have another cold morning, but we are turning the corner. The good news here is the quiet weather for a few days. The same air mass that brought us the cold air is modifying as it moves to the coast. Plenty of sunshine and mild temperatures will take us into Thanksgiving Day. That's great news for most traveling across much of the US.
What about that storm? Or Storms? It looks like the energy needed to come together will arrive in a different order.  The net result will bring us the main event a little later in the weekend, which may end up with a bigger impact. However, the wintry part of it is less likely. More on that Sunday event below.
Note: My Winter Outlook is almost ready. I am finishing it up today and aiming to publish tonight or Wednesday morning.
Morning Surface Weather
High Pressure dominates most of the Eastern US.  The wind will be light, then shift from the west. That is the mild trend for the next few days, which actually brings us back to near normal.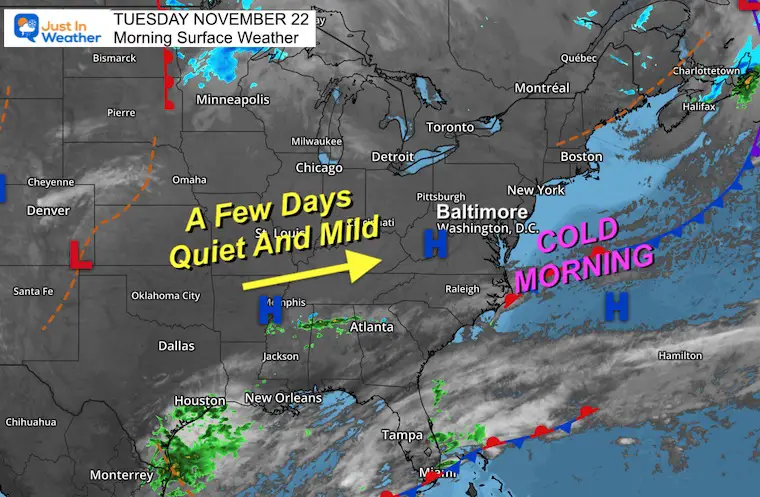 Morning Temps at 6 AM
Many areas are again below freezing, but it is not as cold as yesterday. We are turning the corner and you will notice it this afternoon.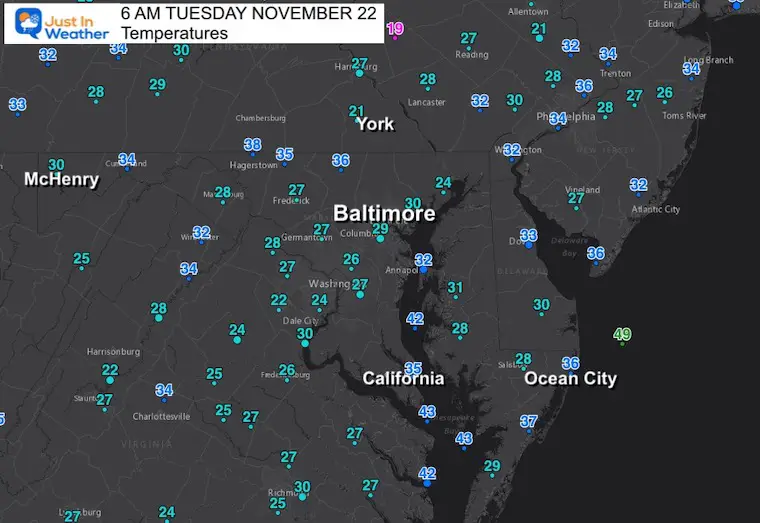 Temperatures Afternoon
Reaching the 50s with sunshine and light wind will actually feel comfortable. It's all relative!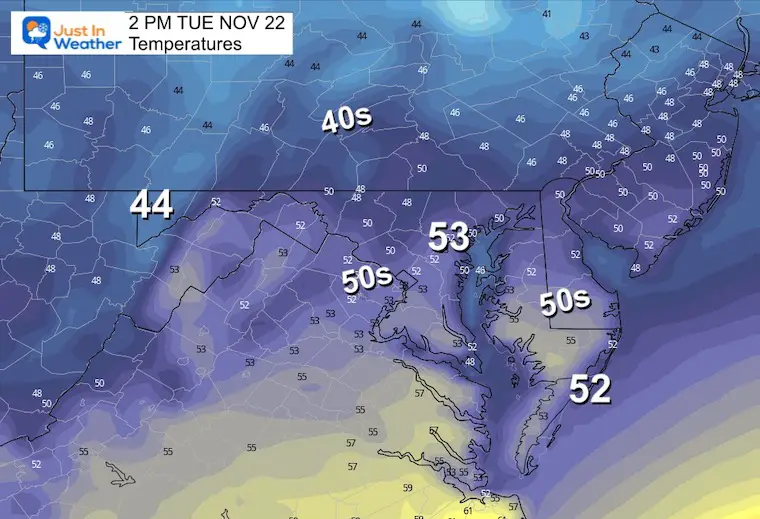 NEW REPORT:
Atmospheric Memory – Tracking storm patterns since the summer for hints of winter ahead.  It's been busy here in the Mid Atlantic. 
Atmospheric Memory Suggests Active Winter Storm Pattern Outlook
CLIMATE DATA
TODAY November 22
Normal Low in Baltimore:  35ºF
Record 165ºF in 1880 
SNOW: 2 inches in 1989
Normal High in Baltimore: 55ºF
Record 76ºF 1940
Have you been missing some of my reports?
Two ways to get notified more often:
Sign Up For My Newsletter
Weather posts straight to your inbox
Sign up and be the first to know!
ALSO on Facebook
They keep changing the settings… Go to my page wall and click this button to mark it as *Favorites
Click this image to get to my page wall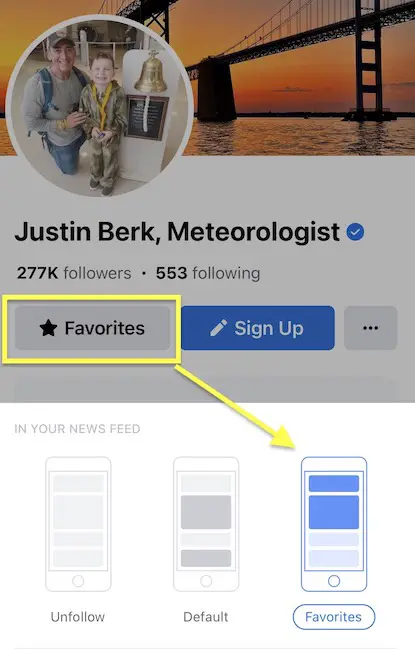 Wednesday Morning
Near or below freezing.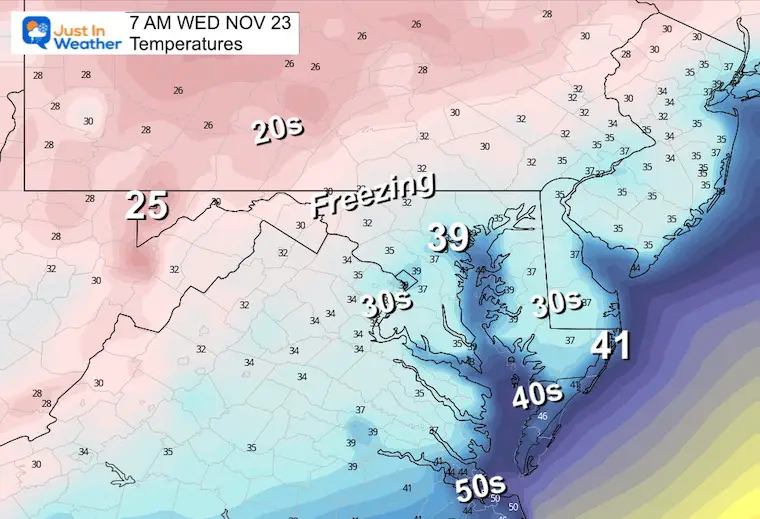 Wednesday Afternoon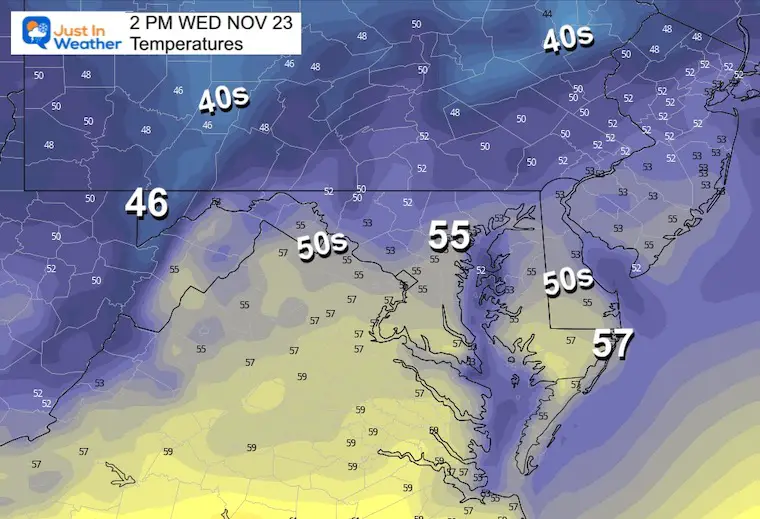 Thanksgiving Weekend Storm Outlook
Let's start with Thanksgiving Day: It will be dry with clouds increasing during the afternoon. The morning weather should be good for all the Turkey Trots.   
Friday: This now looks like a split system with rain showers, more likely in the afternoon and evening. 
Saturday: Mostly dry, then rain may arrive later in the day and at night. That depends on which model wins here. The European and Canadian Models actually delay the arrival of the rain until Sunday morning. That is when the GFS has the rain departing. 
Sunday: This may end up our stormy day. If you are traveling this day, it may be better later.
Note:
The three main models I often show you are not in agreement.  The GFS has led the charge, first showing the wintry mix on Friday, then breaking that up.  It is now the line horse showing earlier rain Saturday evening, ending Sunday. The other models are pushing that main event being an all Sunday affair. That is our focus for now.
GFS Model Animation
Thanksgiving Morning To Sunday Afternoon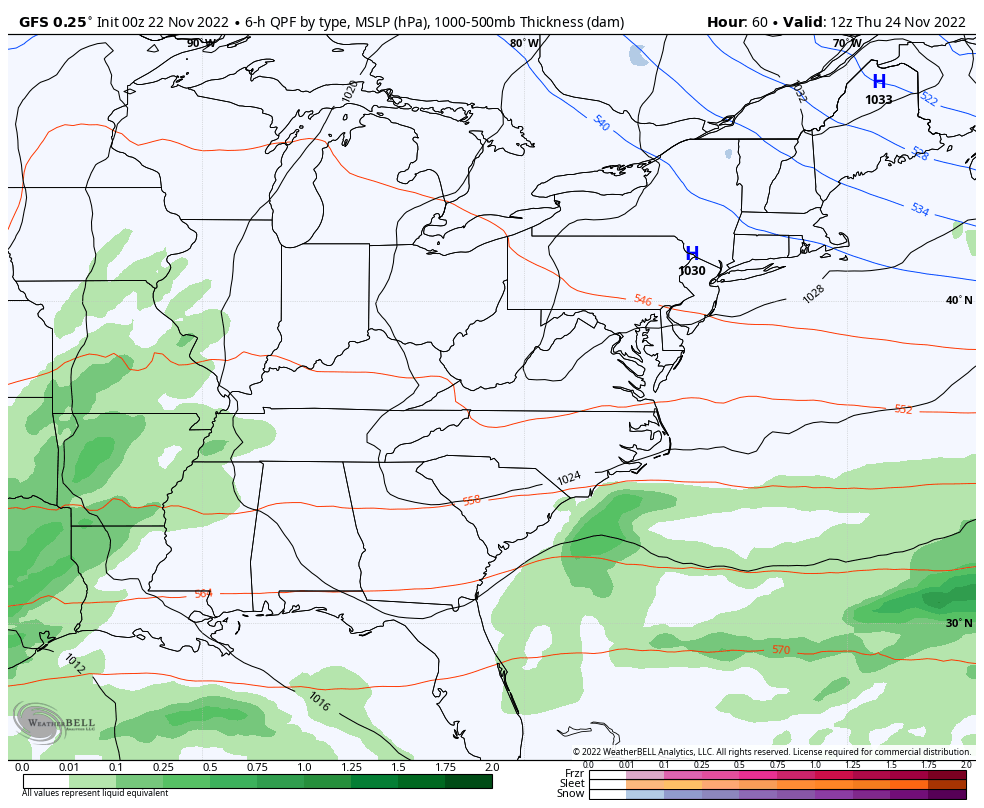 Sunday Morning Snapshots
GFS – This is the same model as above. Here we see rain in the morning, on the way out. Suggestion here is for rain to end by lunchtime.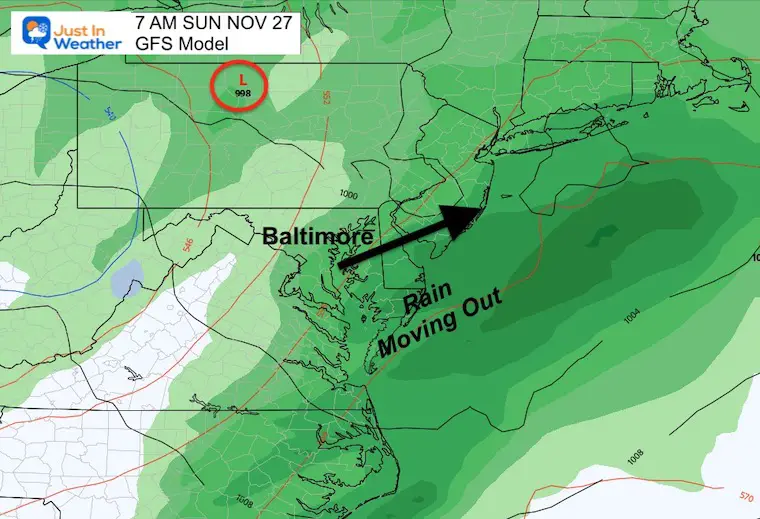 ECMWF – This model suggests the rain just arriving in the morning, making for more of a wet and stormy day.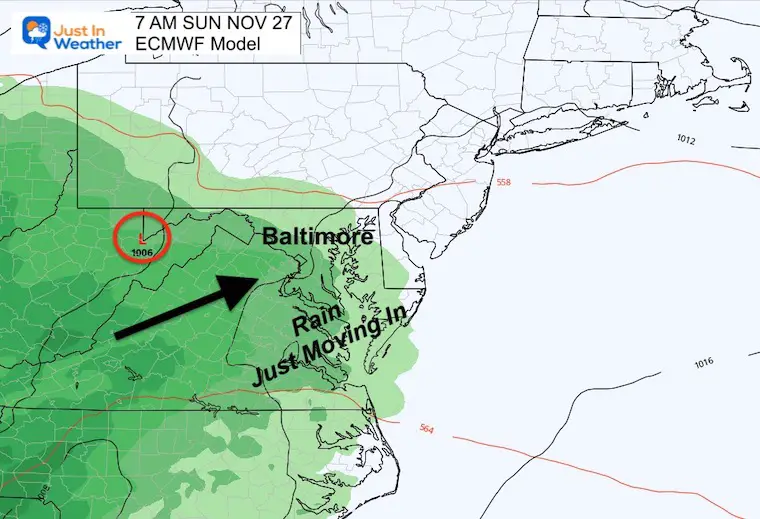 Canadian – This model actually allows the colder air to produce some sleet or freezing rain in central Pennsylvania as the storm arrives early in the day. It also suggests the impact will be all Sunday. If so, that could affect travel plans.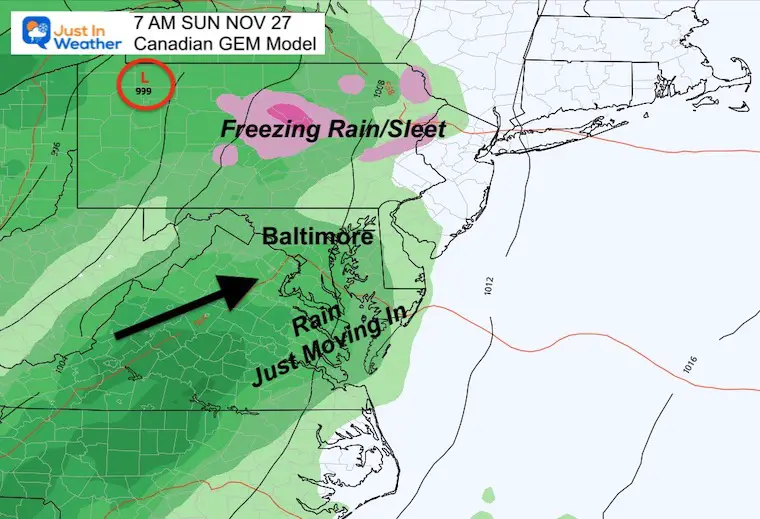 7 Day Forecast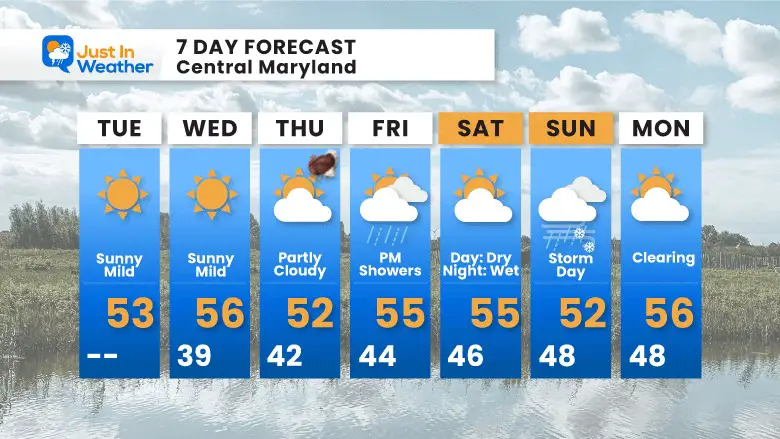 STEM Assemblies/In School Fields Trips Are Back
Click to see more and 'Book' a visit to your school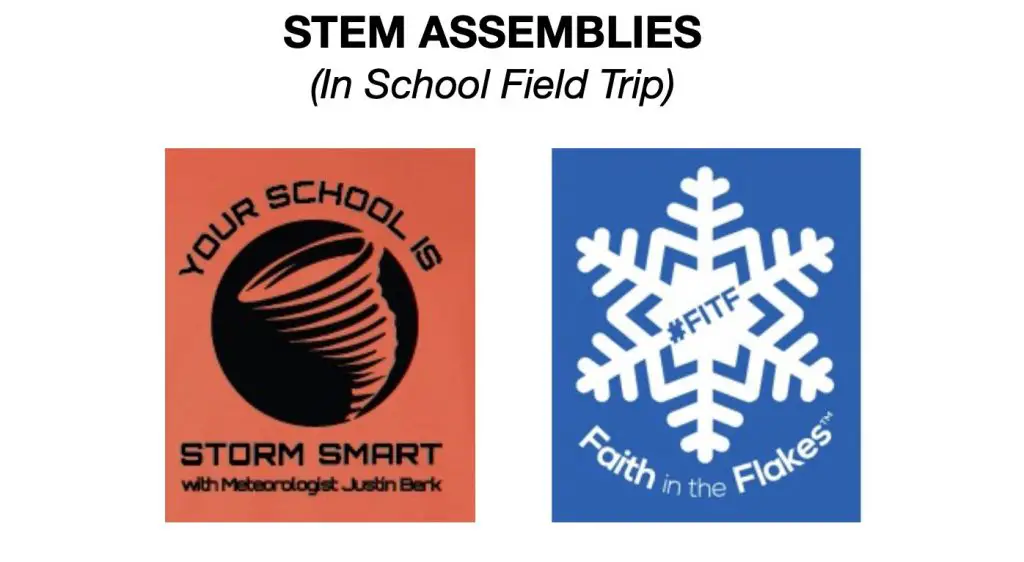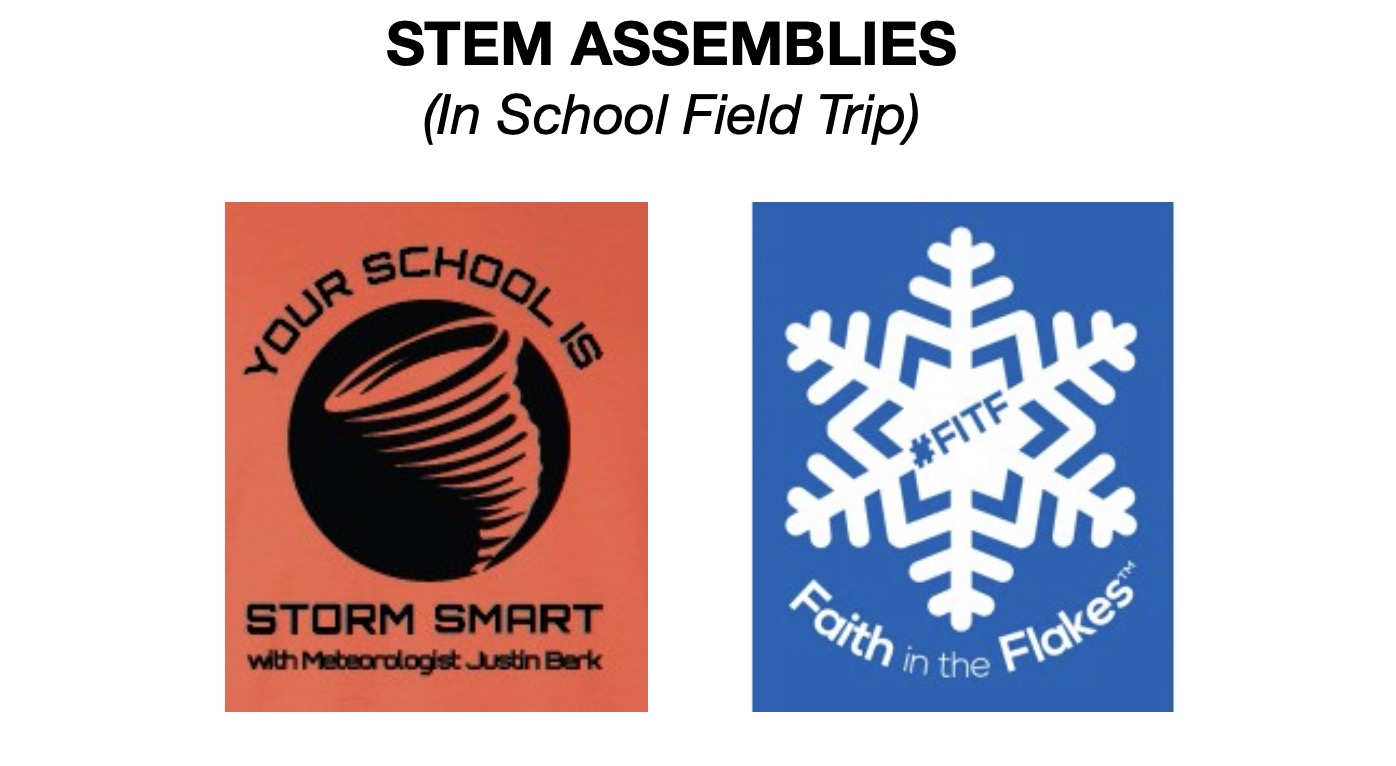 Faith in the Flakes Gear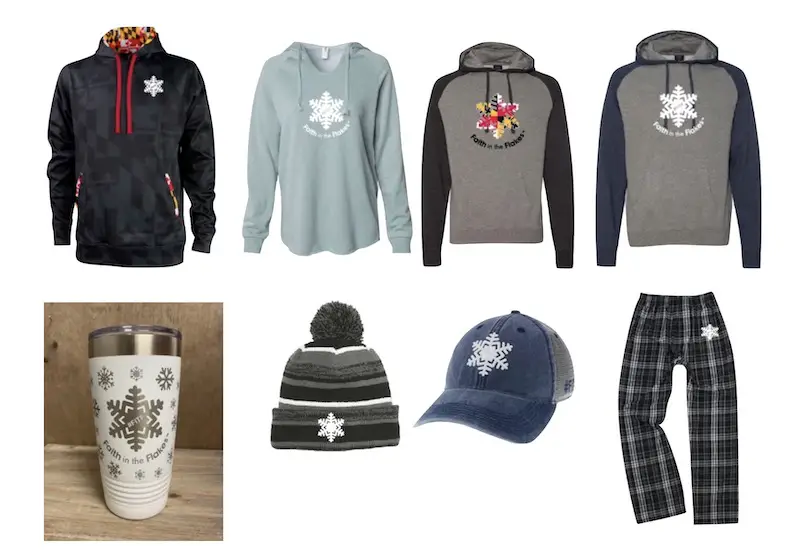 SNOWSTIX – Available Now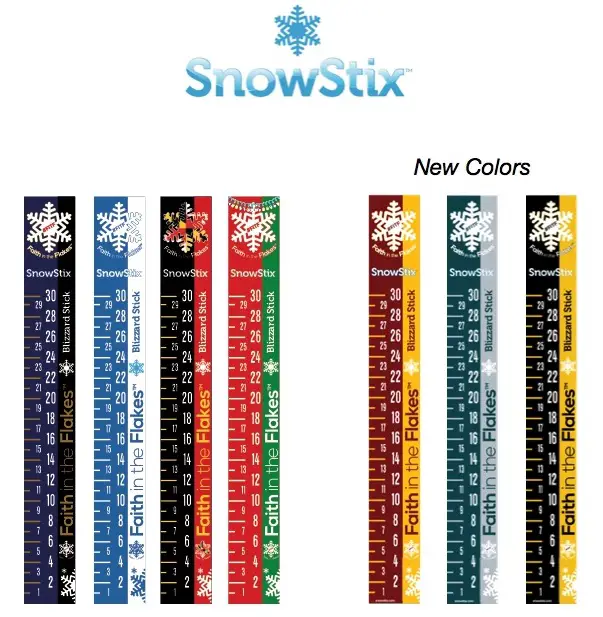 Also See: Winter Outlook Series:
Winter Outlook 2023 From NOAA Very Different Than Farmers Almanacs
ALSO, SEE THESE OTHER WINTER OUTLOOK REPORTS
Farmer's Almanac Comparison
Winter Outlook 2023 Early Look At Snow From Two Farmers Almanacs
Triple Dip La Niña Winter
CONNECTION TO WINTER?
If you want a snowy winter, this is what you might want to look for in the rest of the tropical season. (You might be seeing a lot of commercial snow removal people out this Winter).
Record August For No Named Tropical Storms: Closer Look At Snow Following
Wooly Bear Caterpillars
Persimmon Seeds
Click to see Top 20 and MORE
Winter Weather Folklore Top 20 And More Outlook Signals From Nature For Cold And Snow
Normals And Records: Maryland and Baltimore Climate History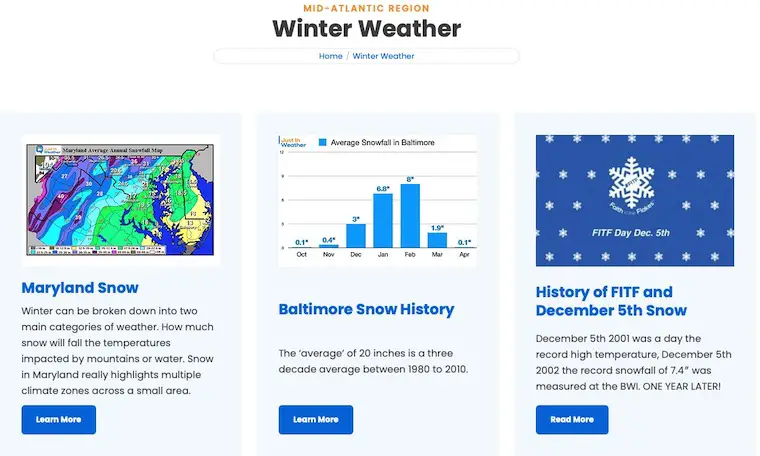 Please share your thoughts, best weather pics/videos, or just keep in touch via social media