Hurricane Ian May Help Cooler Pattern Change: Monitor For Atmospheric Memory This Winter
Outlook
Winter Weather
atmospheric memory
Tropics
Justin Berk
Sep 26, 2022
10:25 pm
0
Monday September 26, 2022
I want to step back from the intensifying Hurricane Ian and anticipation of landfall impacts.  Yes, it will likely hit Florida and lead to flooding from below and above (storm surge and heavy rain). It will produce wind damage in addition with isolated tornadoes. It also may very well lead to flooding well north into the Mid Atlantic, as I wrote in my previous report. 
What I want to look at now is the larger picture. The purpose for a hurricane is to establish balance of unequal heating on our planet.  Tropical cyclones that traverse north take their heat, rain, and energy with them from the tropics. They can impact the Mid Latitude long wave weather pattern, otherwise known as the jet stream.  If a large enough impulse interacts with the jet stream, it can result in a wave pattern around the globe that may repeat itself weeks or months later. This could also apply to the winter storm track.
This brings in my Atmospheric Memory Theory, when weather events like storms can seem to run on repeat. Let's touch on the jet stream over the next week or two.
Jet Stream Winds at 500 mb about 18,000 feet above the ground.
Wednesday September 28
We can see Hurricane Ian near Tampa at landfall, meanwhile a sharp trough will be located across the northeast and into the Mid Atlantic. If you notice the winds in between, that is rounding the base of the trough and may help steer the rain from Ian if the timing syncs up. *If Ian slows or stalls, this trough would move out and play less of a role.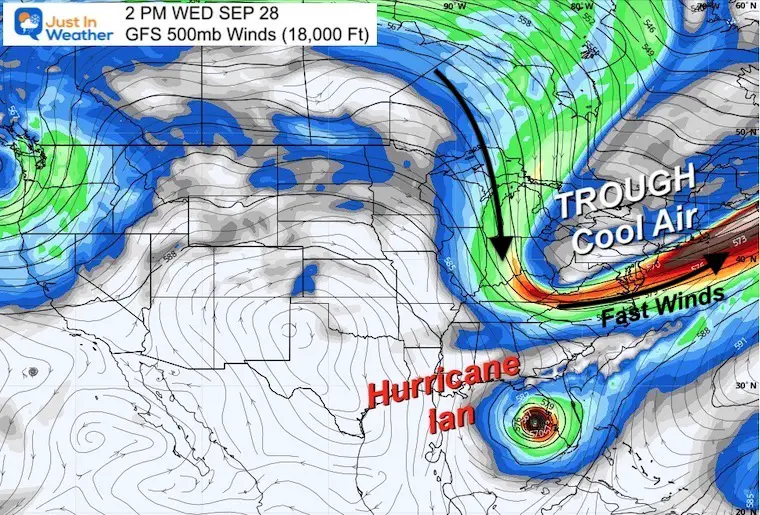 Also See: Florida Flooding From Storm Surge AND Rainfall 
Computer Model Forecast Plots (GFS)
The general consensus is for the remnant Low from Ian to track through the Mid Atlantic. The specifics are subject to change, but the overall region is the point here…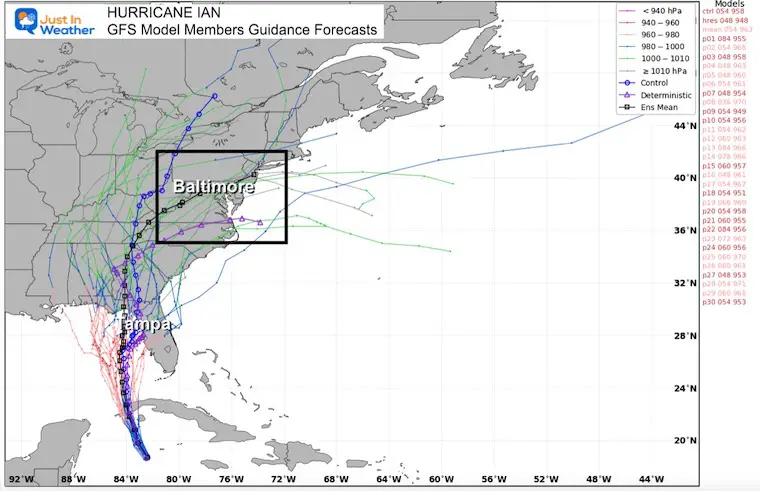 Sunday October 2- The Kicker
Here we see the remnant Upper Level reflection of the Ian Low in the Ohio Valley.  A secondary vortex or short wave is plotted over Wyoming.  This will race east, kick the 'Ian' spin out to the Atlantic, and then possibly dig in deeper over the same general location. This called a kicker.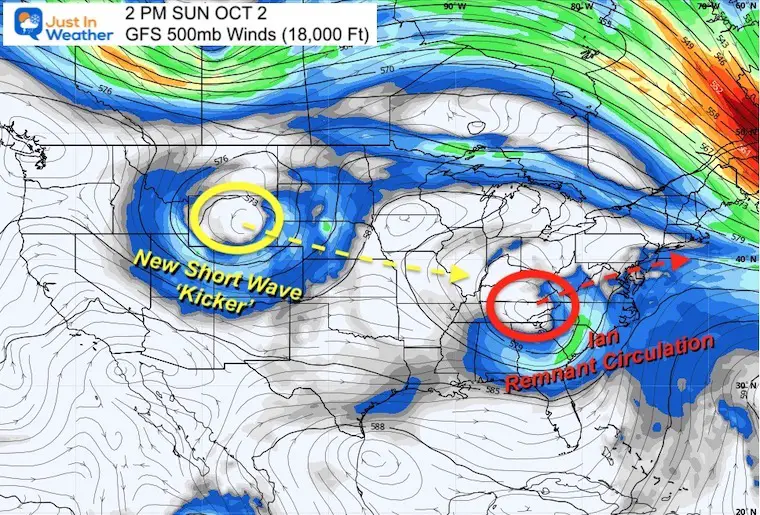 Also See: Ian Flooding May Extend To Mid Atlantic 
Animation: Wed Sep 28 to Wed Oct 5
This 8 day movie may help explain my point.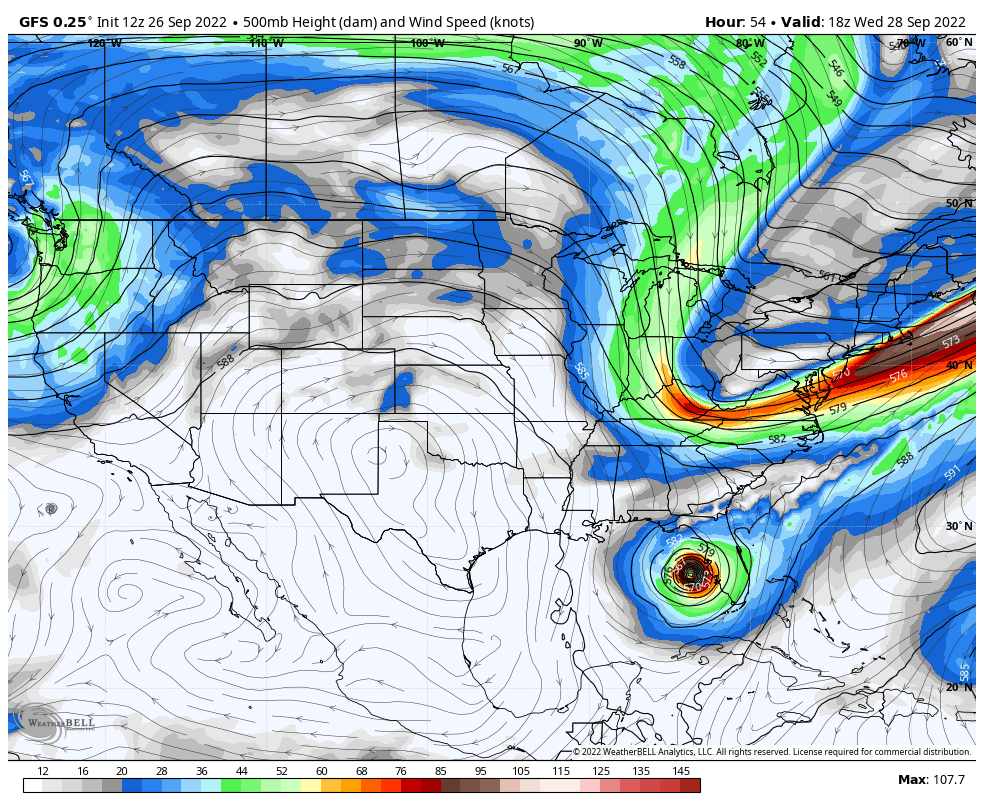 8 PM Wed Oct 5
This is the last image in the animation, showing the second short wave over Maryland/Mid Atlantic and establishing a new trough.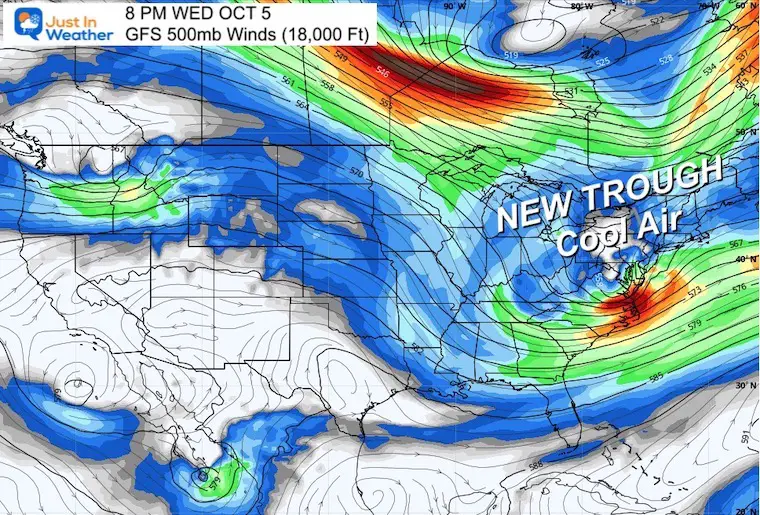 8 PM Wed Oct 5 – Height Anomaly
This helps show the deep trough over the eastern US.
If this verifies, it would be a pattern of below normal temperatures. That could mean highs in the 50s for metro areas and maybe 40s or colder in the mountains.  Also, unsettled with Lake Effect Showers. Most likely rain this early, but some mountain snow is possible.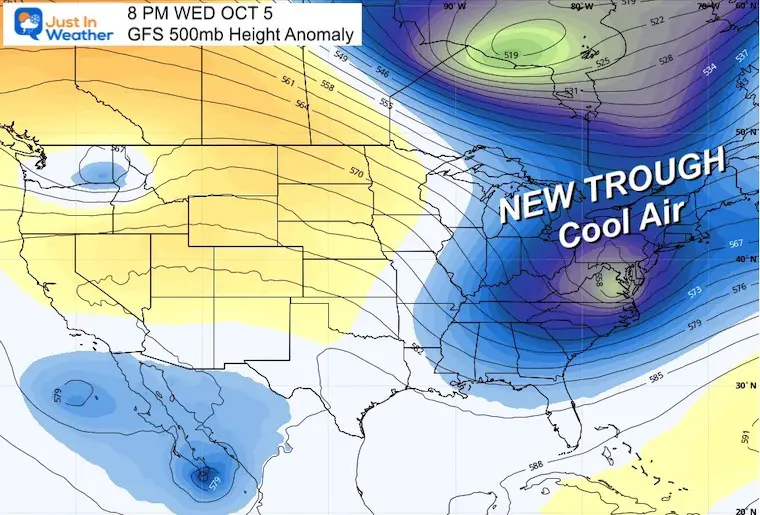 It snowed this past weekend on Mount Washington, so it's possible
.
Looking Farther Ahead:
A major event in the atmosphere can establish a new trend… which could not only play out for a cool and stormy Fall, but perhaps into our winter weather pattern as well. 
I will be returning to this event and what follows for my winter outlook. There are other factors that might continue to favor a snowy winter.  Stay tuned.
One more thing: Do you recall my report on the August without a named tropical storm? There were two other years that matched it and one had a very snowy winter. Read it again to see what happened that Fall, it might sound familiar to how busy this September has been. 
COMPARE TO THE
 

PAST

If you want a snowy winter, this is what you might want to look for in the rest of the tropical season.
Record August For No Named Tropical Storms: Closer Look At Snow Following
Also See:
Weather posts straight to your inbox
Sign up and be the first to know!
Hurricane Season Forecast: June 1 Through November 30
NOAA 2022 Hurricane Forecast- Above Normal Again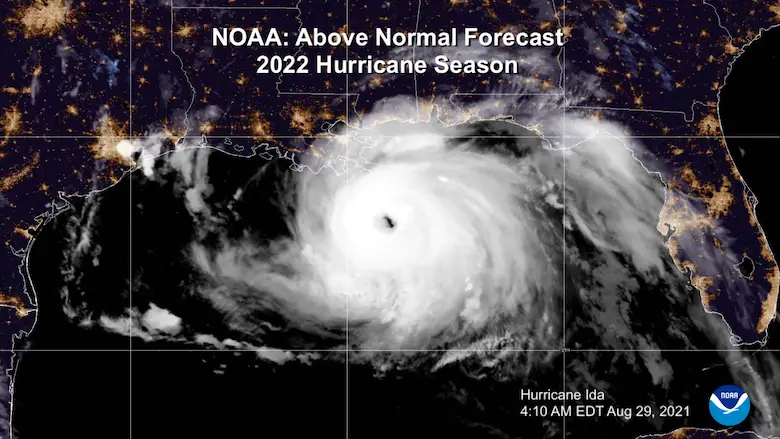 Related Posts
NOAA Study: Reducing Air Pollution INCREASED Tropical Storms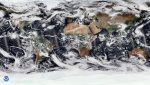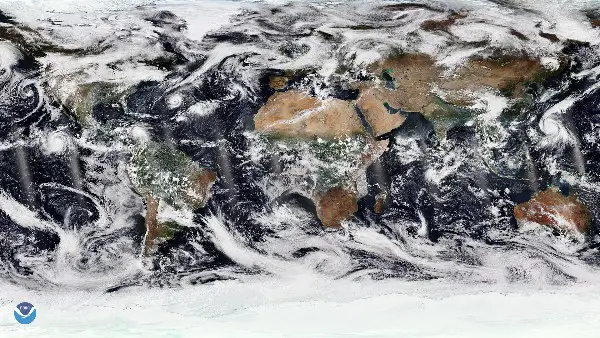 Atlantic Tropical History: Maps of Origin Regions Every 10 Days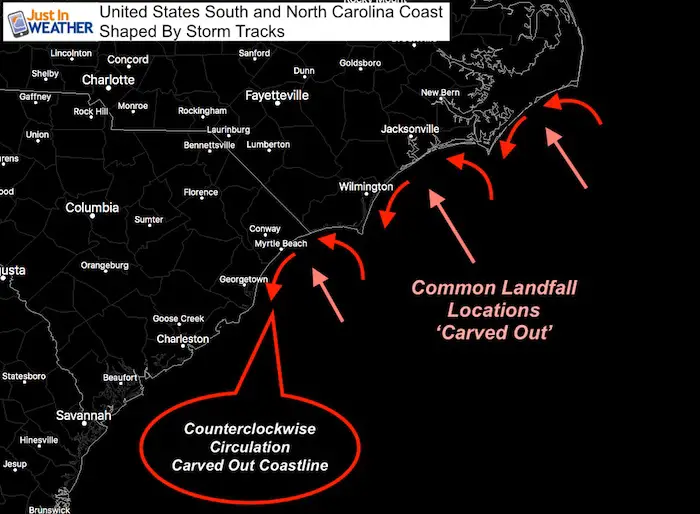 Please share your thoughts, best weather pics/videos, or just keep in touch via social media
STEM Assemblies/In School Fields Trips Are Back
Click to see more and 'Book' a visit to your school