September 10 Harvest Moon Pics Hurricane Earl Impact On Coast And Soggy Sunday
climate data
beaches
moon
Boating/Bay
Forecast
Warnings
Justin Berk
Sep 10, 2022
7:33 am
0
September 10, 2022
Saturday Morning Update 
While we start the weekend on a quiet note, there is still a lot of activity. Well to our East, Hurricane Earl is still churning in the North Atlantic north of Bermuda. Strong waves will be impacting the coast. Advisories are up for the beaches and the Chesapeake Bay, which may include some flooding in Annapolis.
To our south and west, a band of rain will be moving up the mountains which will reach western Maryland by the end of the day.  We get in on that rain for Sunday. 
But first, there was a full moon on Friday. I wanted to share two photos that were taken locally for the Pic of the Day:
Harvest Moon
Chesapeake Bay – David Sites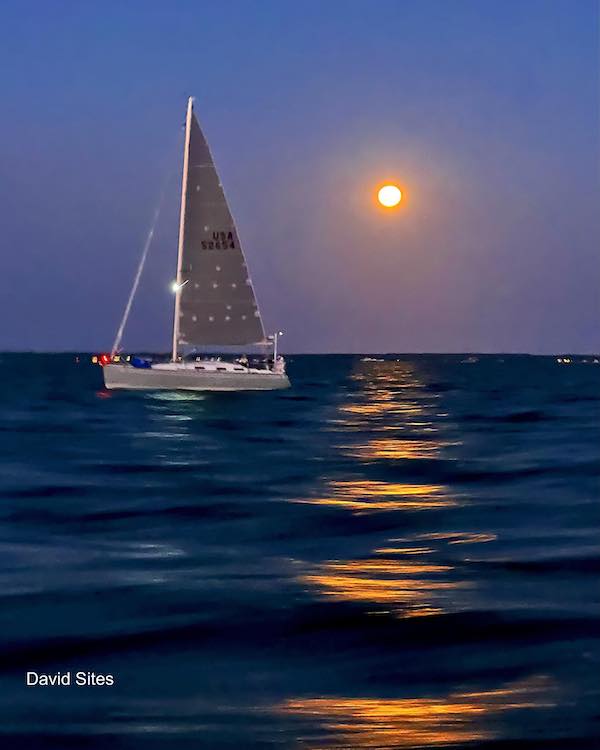 Maryland Moon – Monika Clark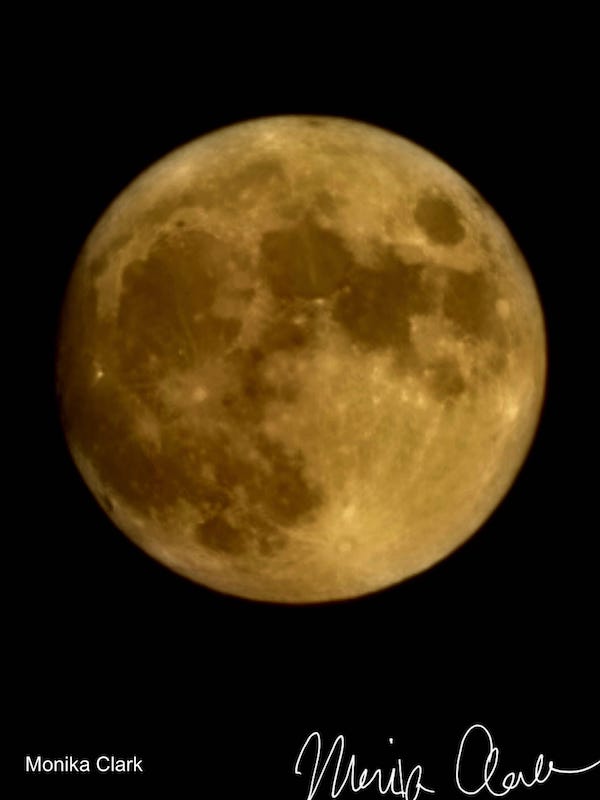 Morning Surface Weather
A light wind from the East around High Pressure will be combining with the waves from Hurricane Earl which has winds of 105 mph this morning. The impact on the coastal areas will be felt today with higher water levels and rip currents. See the Advisory map below. 
Rain in the mountains of Virginia to the Carolina's will move north today…. Western Maryland will end the day wet, while we will see increasing clouds in metro areas. 
That Cold Front in the Northern Plains will continue to affect us with rain into Tuesday.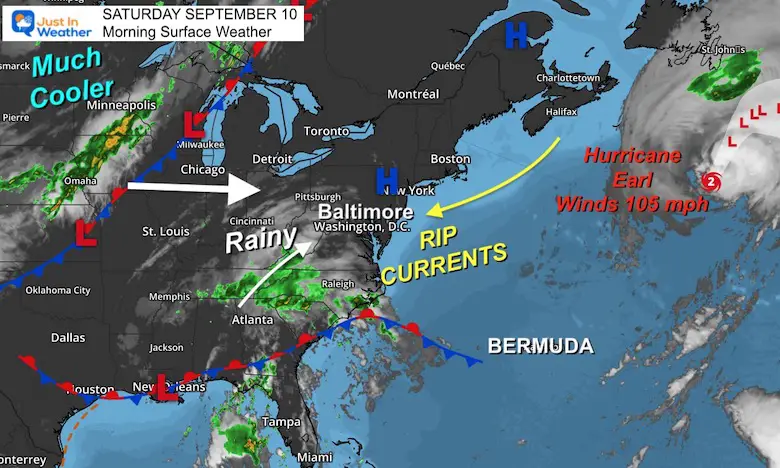 Local Weather Alerts
Coastal Flood Advisory includes the beaches, Chesapeake Bay, and the vulnerable Annapolis Docks.  
If you wanted a last weekend at the beaches, it will be rough across Maryland to Delaware.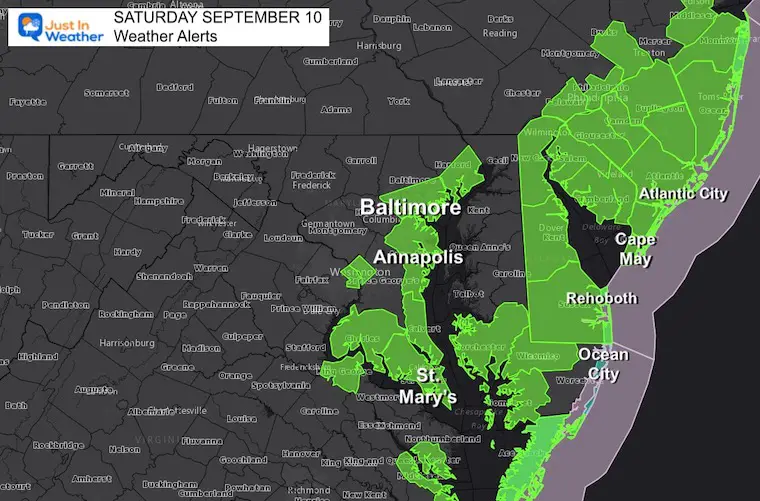 Morning Temperatures
A chill in the air with many 50s at sunrise. 
Afternoon Temperatures:
Increasing Clouds with rain in western Maryland.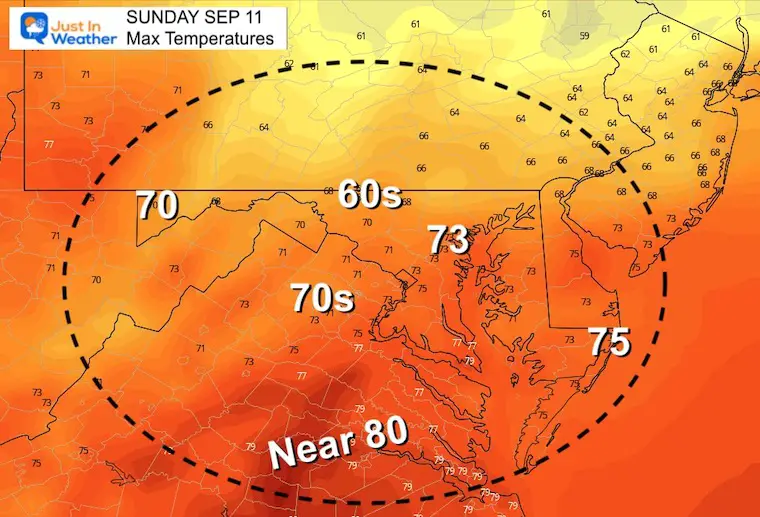 Late Day Rain Snapshot
This is a product that has been running slow.  I believe the rain may move in mid-afternoon across Skyline Drive to Garrett County. 
This will spread into the western suburbs tonight.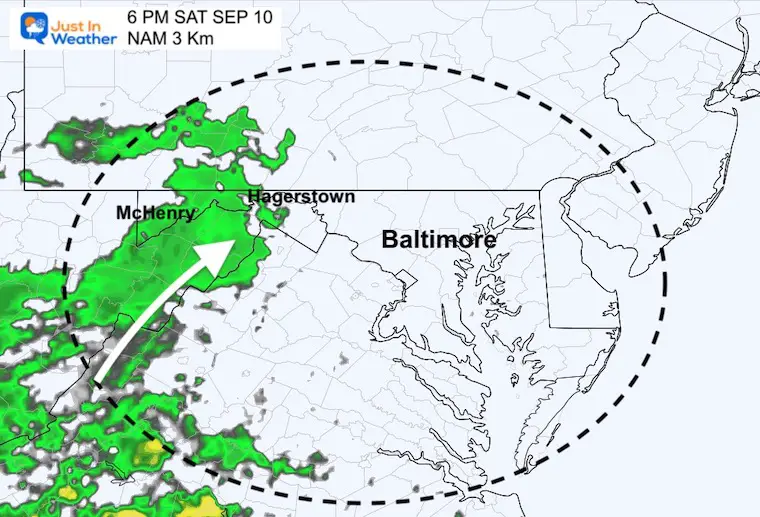 CLIMATE DATA
TODAY September 10
Normal Low in Baltimore:  61ºF
Record 41ºF in 1956
Normal High in Baltimore: 82ºF
Record 98ºF 1983
September Begins Meteorological Autumn
Climate Data/Weather Stats For The Month
September Starts Meteorological Autumn: Weather Climate Stats For Maryland at Baltimore
STEM Assemblies/In School Fields Trips Are Back
Click to see more and 'Book' a visit to your school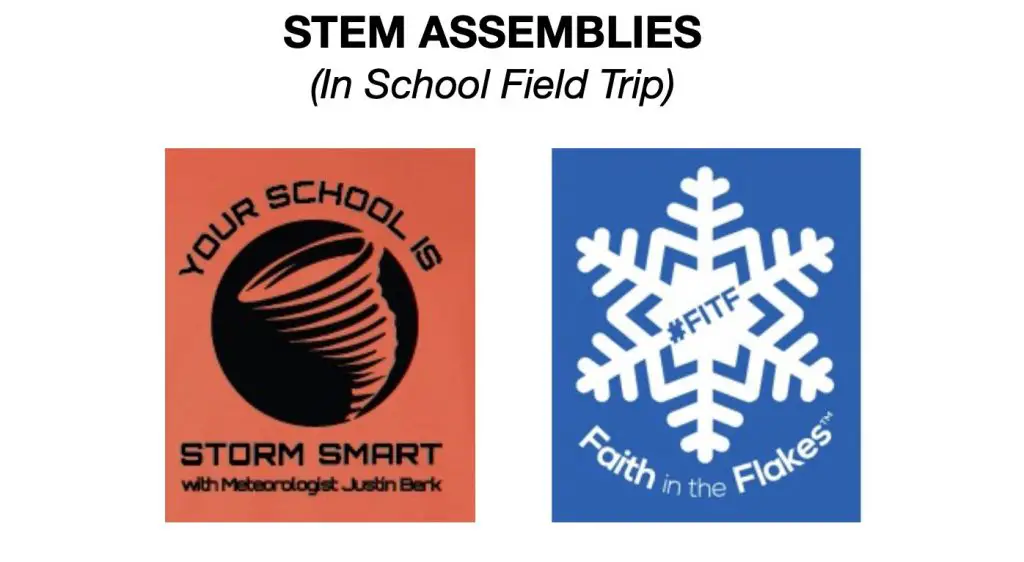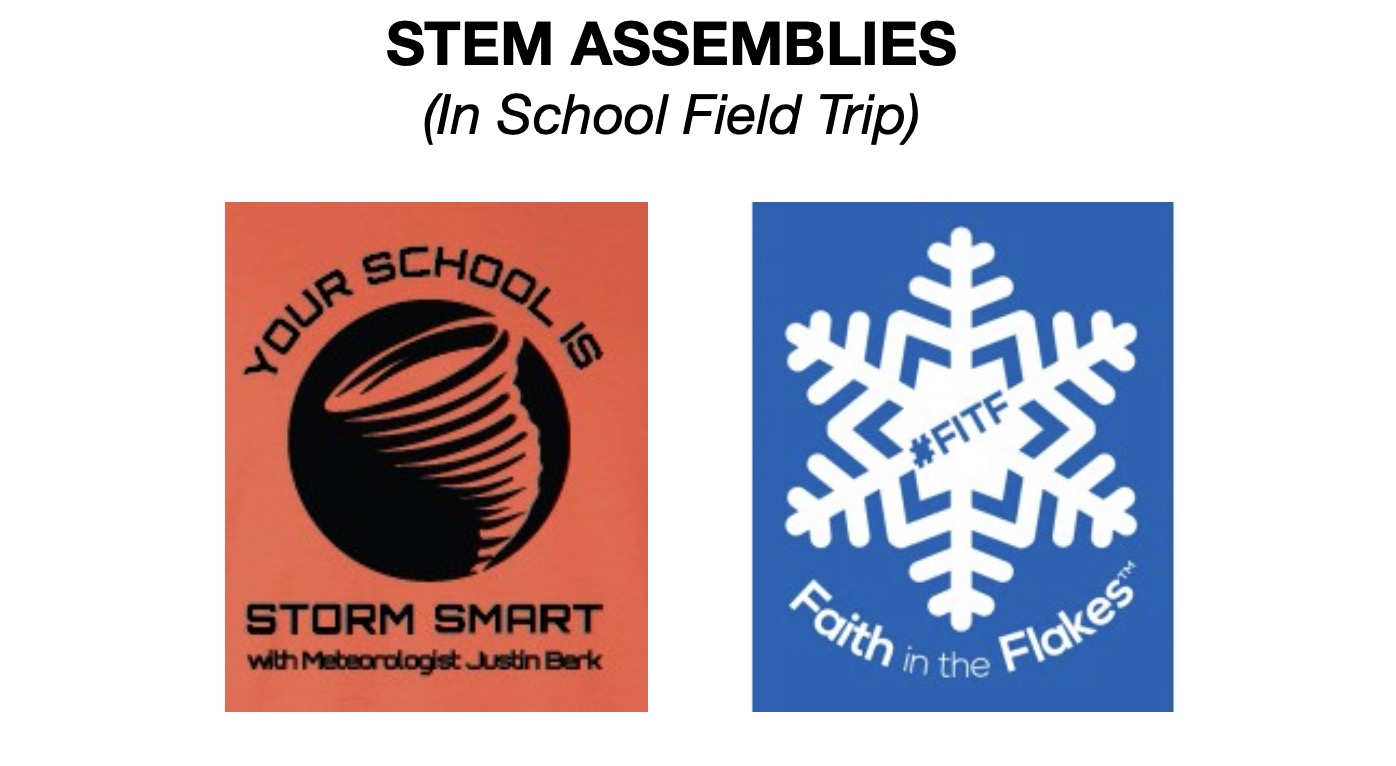 Weather posts straight to your inbox
Sign up and be the first to know!
Sunday Rain Forecast
Sunrise Snapshot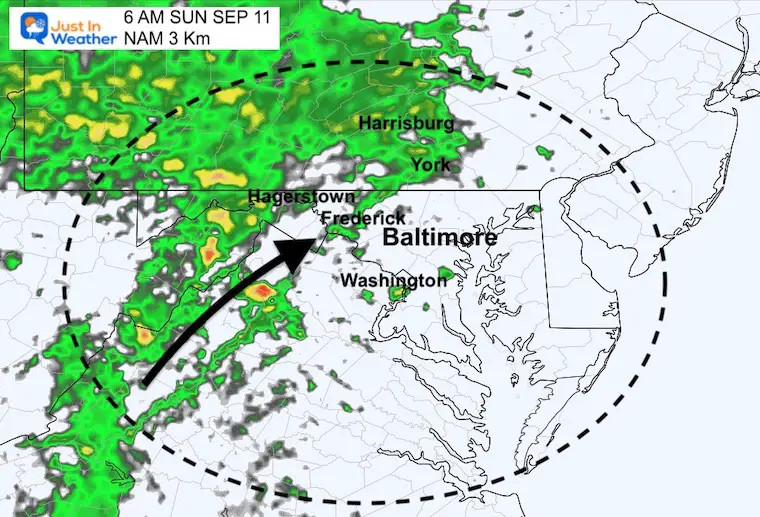 Radar Simulation: 8 AM to 10 PM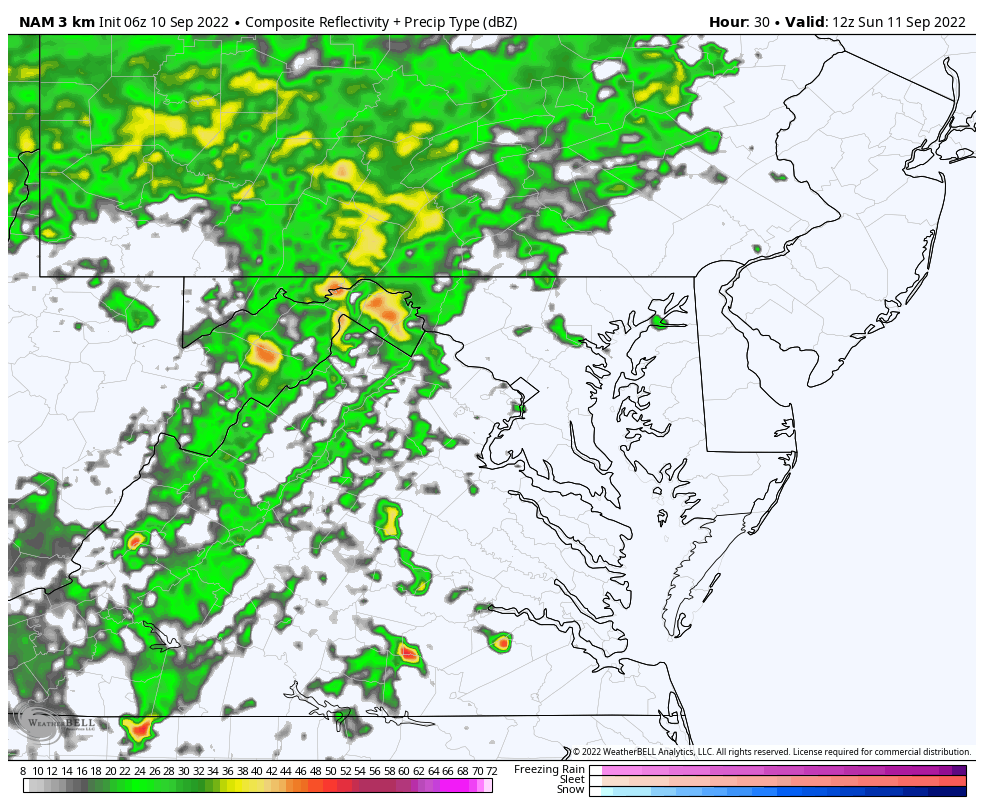 Sunday Temperatures
Morning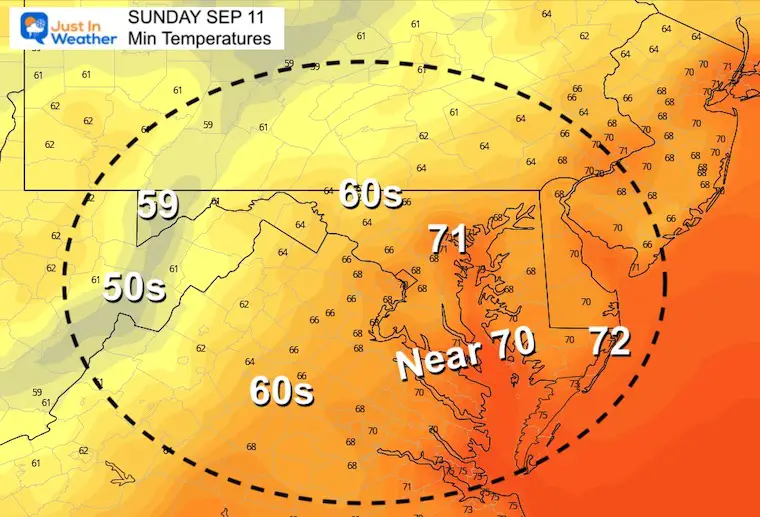 Afternoon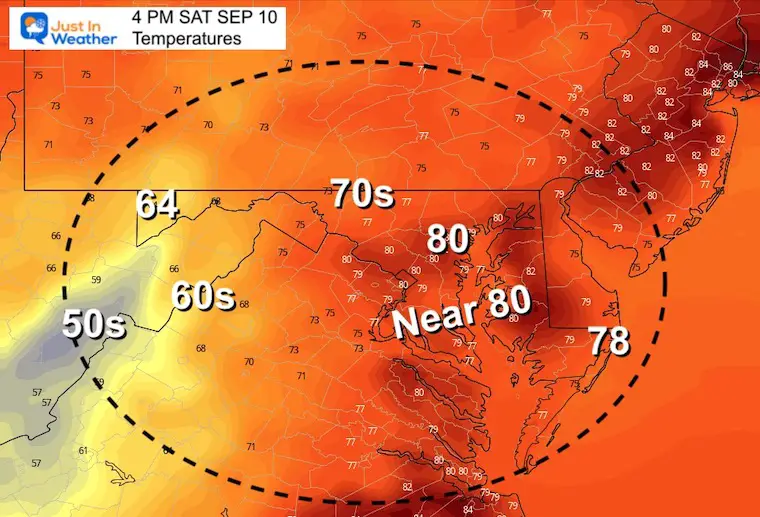 Looking Ahead
GFS Model Sunday Afternoon to Tuesday Afternoon
It's easy to call it Soggy Sunday, as there will be periods of rain, with some breaks in between. The off and on rain will continue on Monday. At this point it looks like the rain may depart early Tuesday.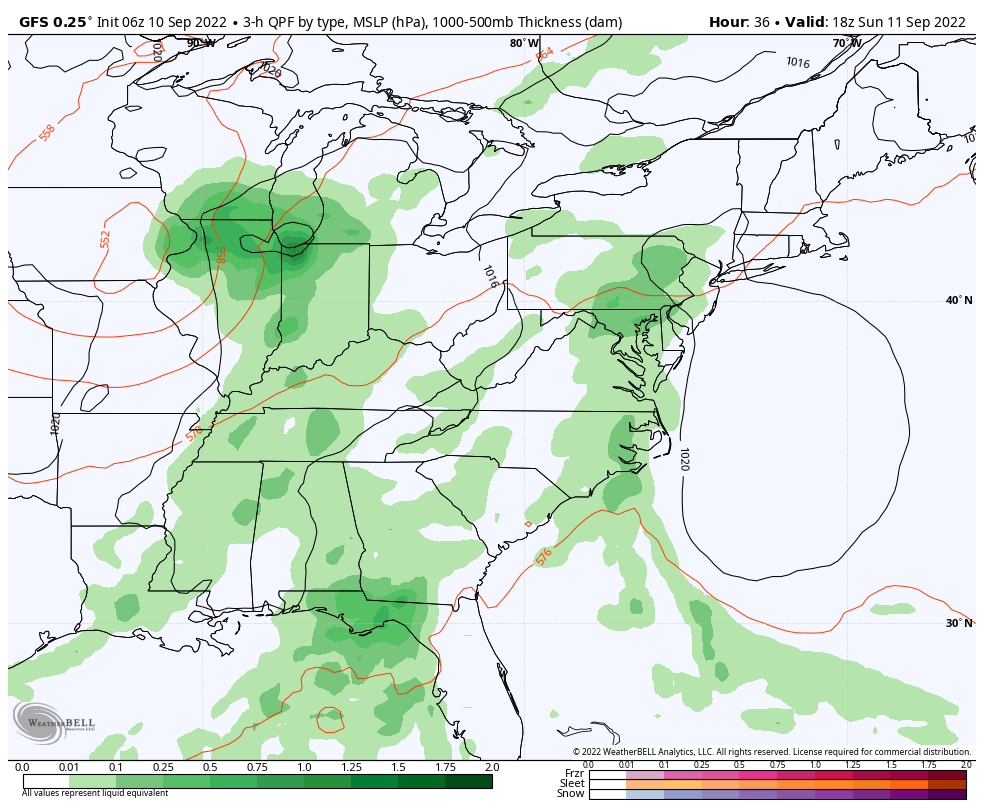 7 Day Forecast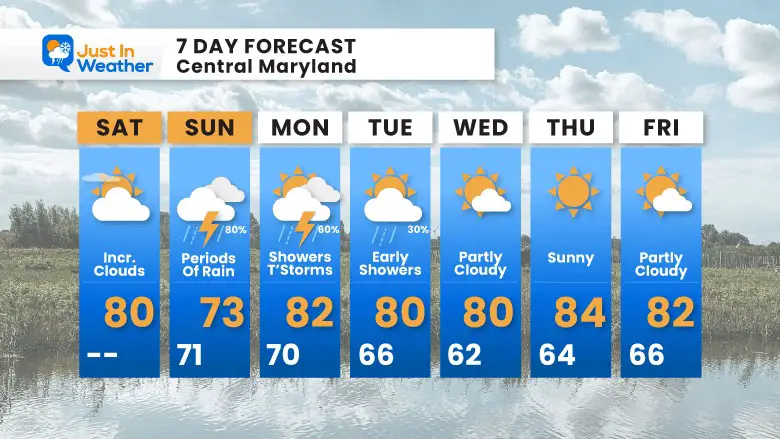 In Case You Missed It: Some Early Winter Outlooks
Triple Dip La Niña
2 Farmers Almanacs Compared
Winter Outlook 2023 Early Look At Snow From Two Farmers Almanacs
COMPARE TO THE
 

PAST

If you want a snowy winter, this is what you might want to look for in the rest of the tropical season.
Record August For No Named Tropical Storms: Closer Look At Snow Following
Hurricane Season Forecast: June 1 Through November 30
NOAA 2022 Hurricane Forecast- Above Normal Again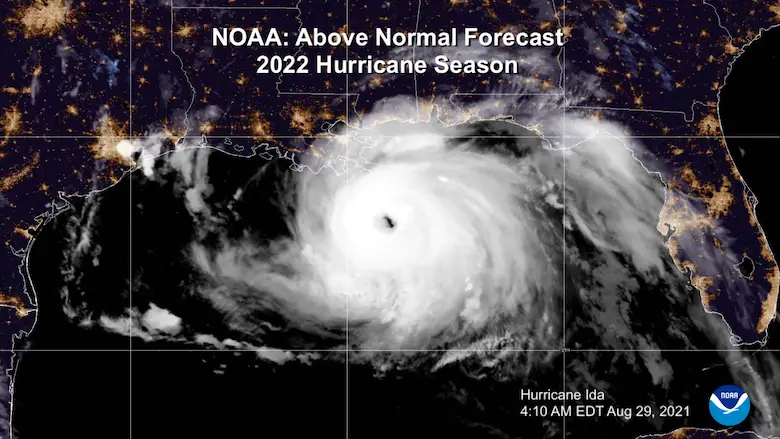 Forecast From Colorado State University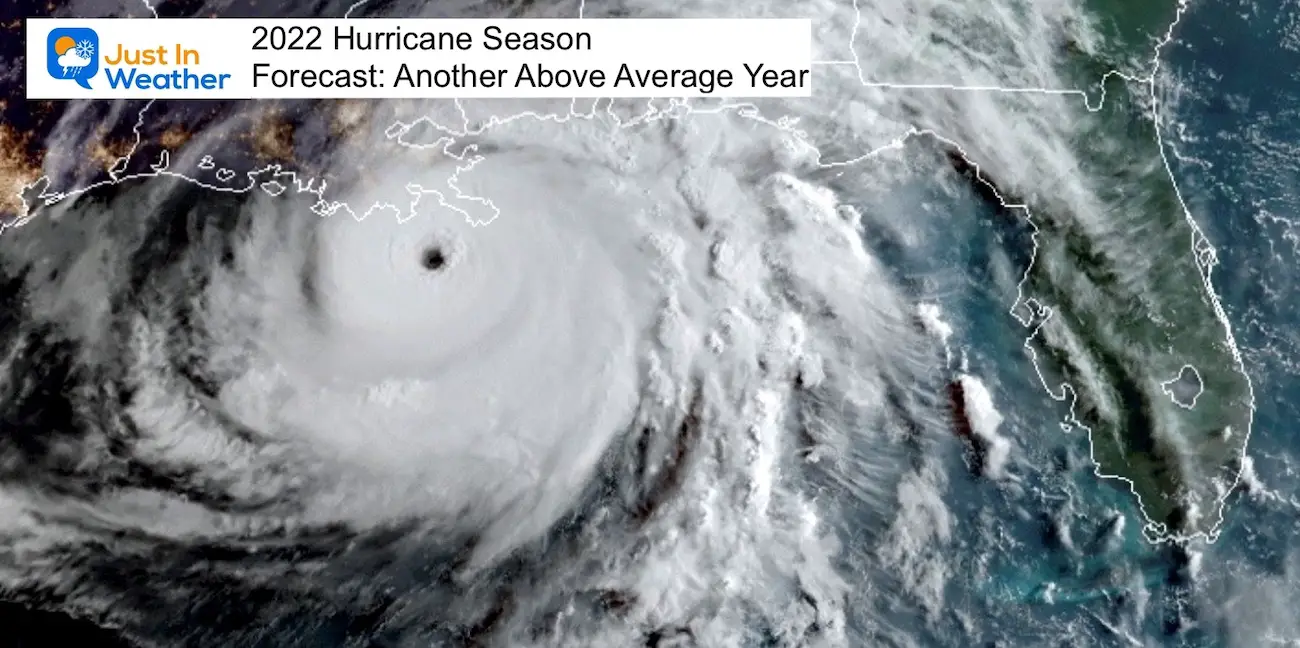 Related Posts
NOAA Study: Reducing Air Pollution INCREASED Tropical Storms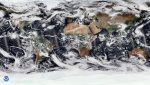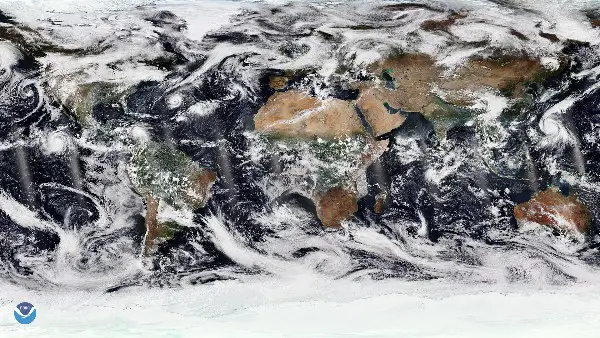 Atlantic Tropical History: Maps of Origin Regions Every 10 Days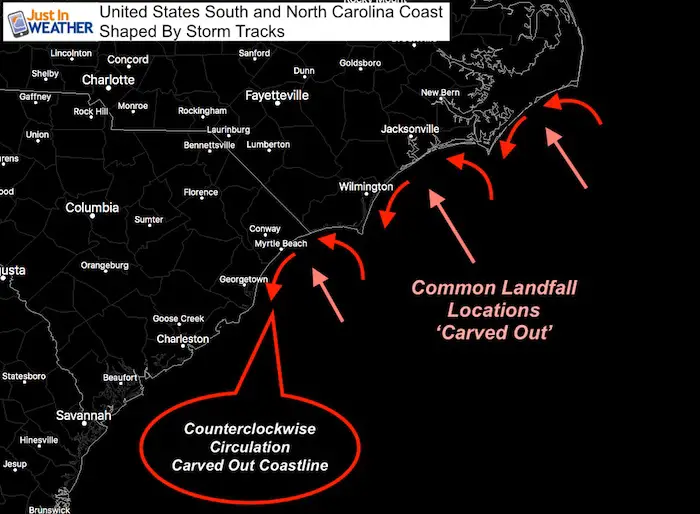 Rainbow Ice Cave In Mt Rainier
Rainbow Ice Cave In Mt. Rainier A Very Rare Find: Photos And Video
Please share your thoughts, best weather pics/videos, or just keep in touch via social media