October 19 Another Chilly Morning Then Warming Begins This Afternoon
Forecast
Justin Berk
Oct 19, 2021
6:38 am
0
Tuesday  October 19
For the next few days the main weather feature will be the temperatures. We start off chilly, and with plenty of sun, will warm nicely in the afternoon.  Today urban areas may reach 70ºF. Tomorrow, the 70s expand farther. 
Our next weather system will bring in arrive late Thursday, then bring in the next chilly air mass for the weekend. 
Climate Trivia: The Almanac shows the record high and low on this date were set one year apart.
Record 29ºF in 2015
Record 87º F 2016
Morning Surface Weather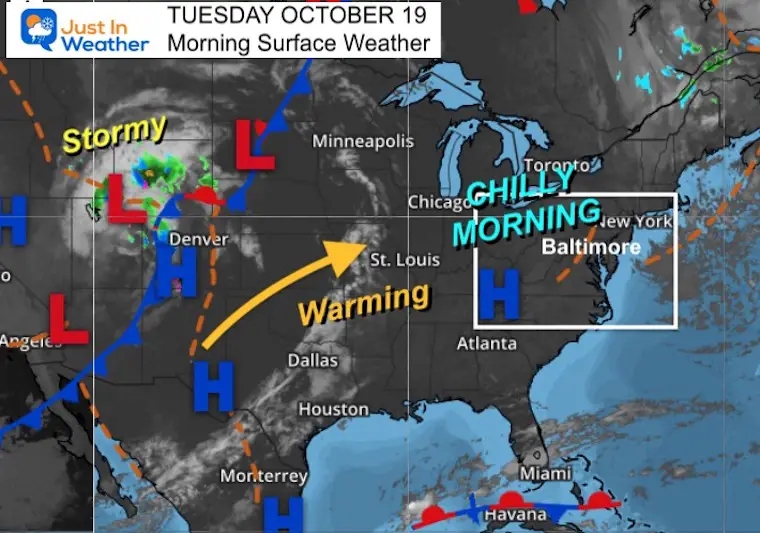 Morning Temperatures
Jacket this morning, and you may carry it home this afternoon.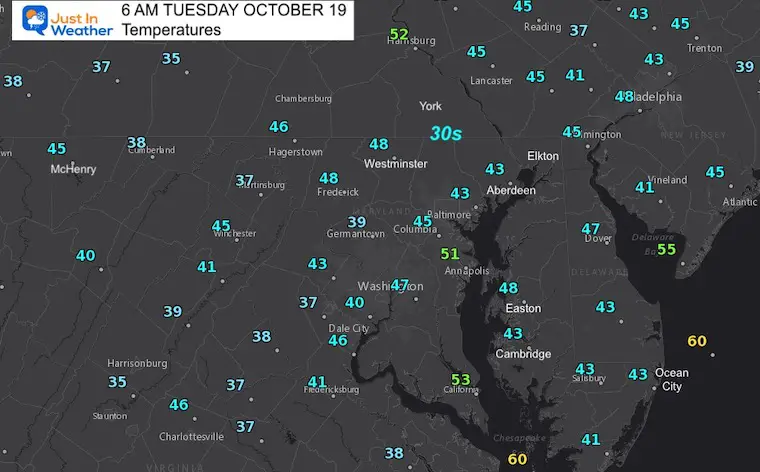 Afternoon Temperatures
Cities may reach 70ºF, but mid to upper 60s for most.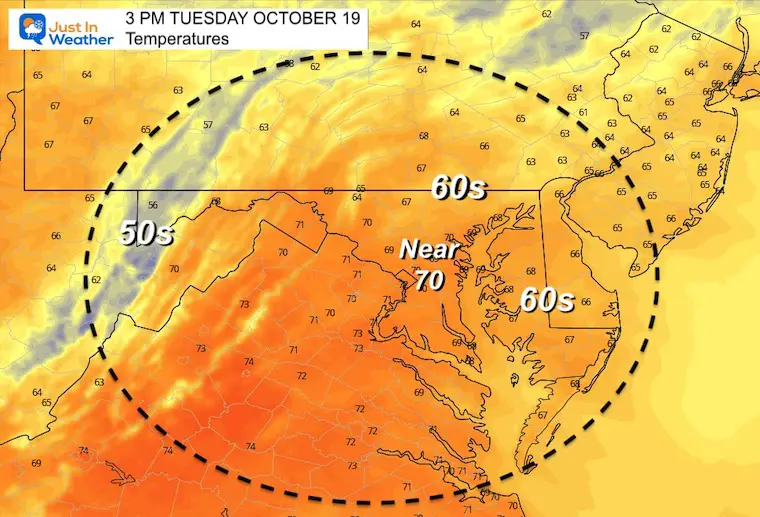 Afternoon Wind Forecast
Winds will push 10 to 20 mph.  Breezy, but a little less intense than yesterday.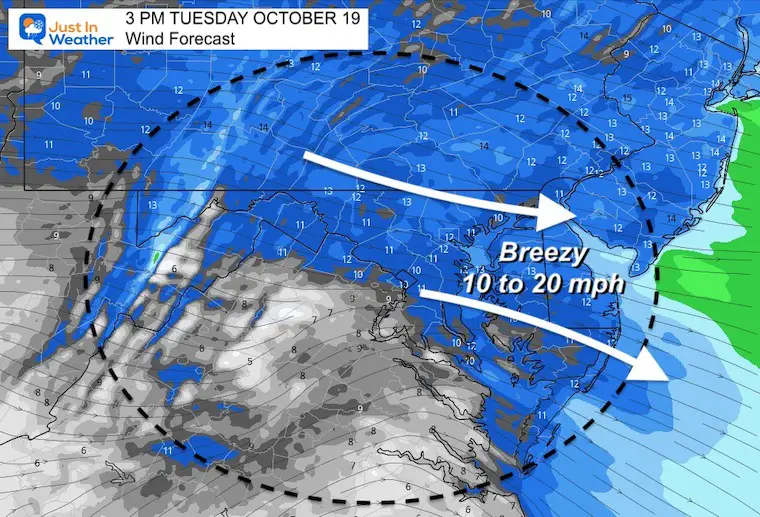 Weather Almanac: Climate Data
TODAY October 19
RECORDS SET ONE YEAR APART
Normal Low in Baltimore:  45ºF
Record 29ºF in 2015
Normal High in Baltimore: 66ºF
Record 87º F 2016

Also See:
Waterspout Among Top 10 Storm Photos Saturday
Winter Outlook Series: La Nina Double Dip
Temperatures Tuesday
Morning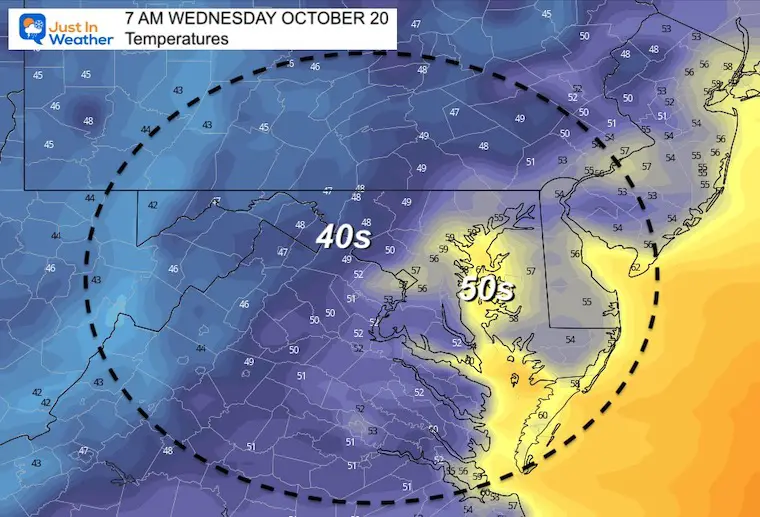 Afternoon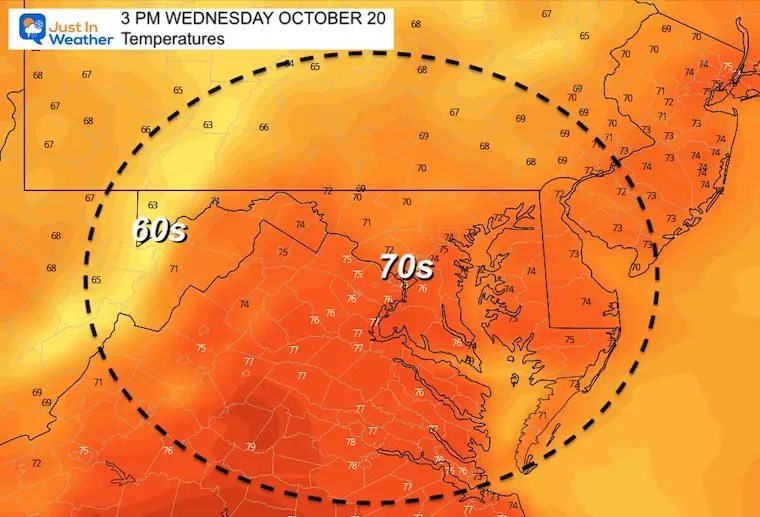 Looking Ahead
For now, this looks like a late Thurday or evening FROPA (frontal passage) for us. The risk of rain will be late in the day or after dark to the west of the cities.  Cooler air and showers will return Friday and Saturday.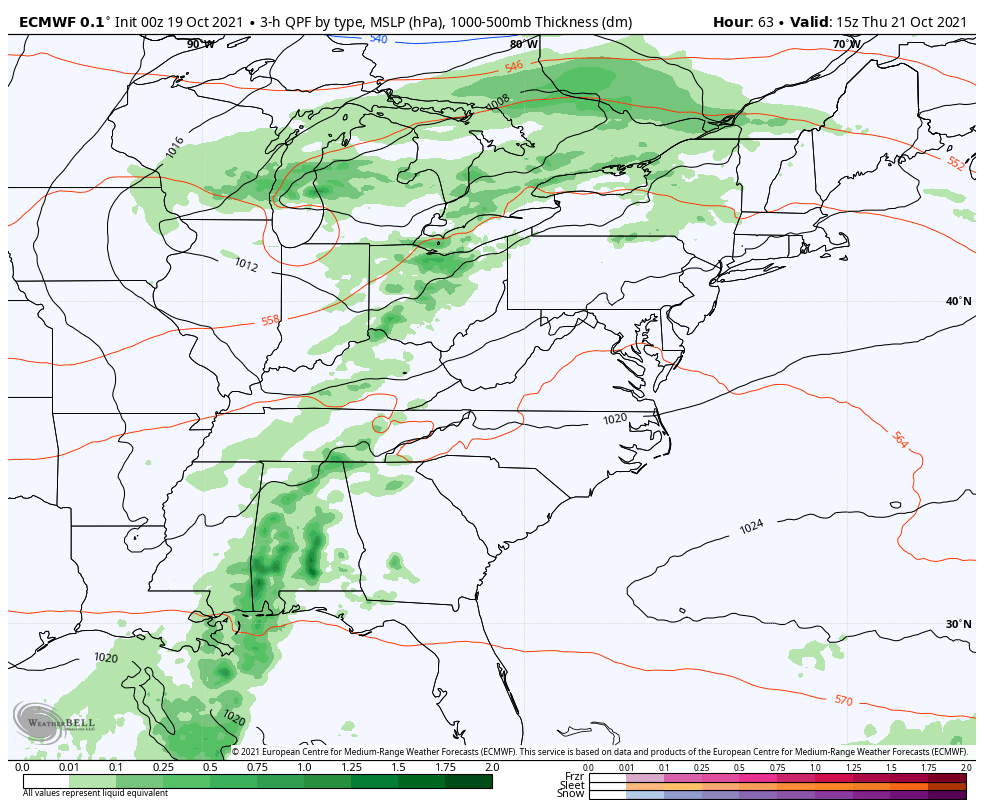 7 Day Forecast
Faith in the Flakes Gear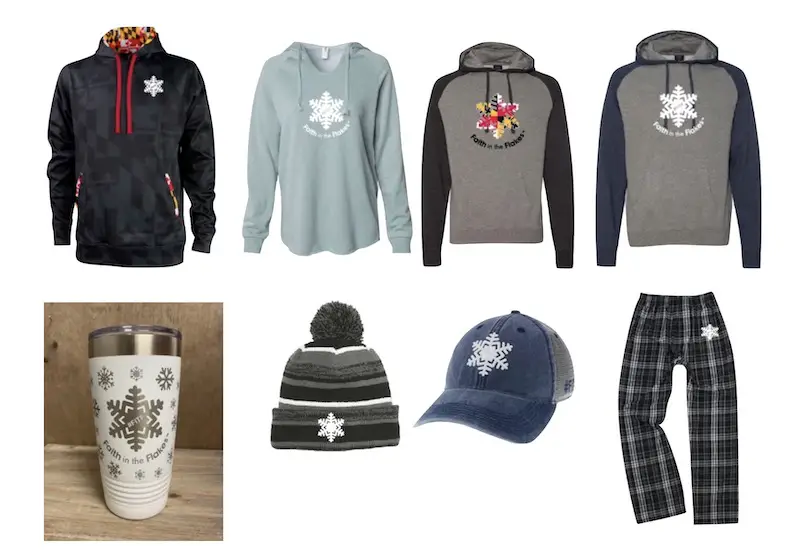 SNOWSTIX – Available Now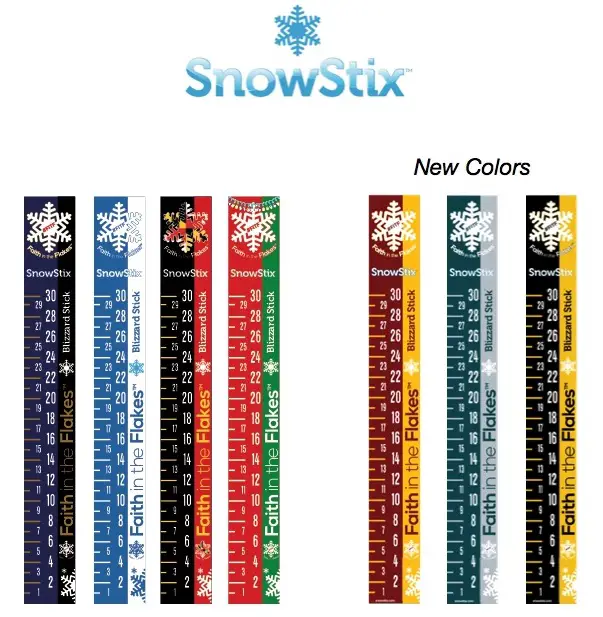 Please share your thoughts, best weather pics/video, or just keep in touch via social media
---
Email Updates
Please make sure you sign up for my newsletter.
See the SUBSCRIBE button at the bottom of the page.
This way you will get an email to make sure you are notified with each new post.