October 16 Waterspout Among Top 10 Chesapeake Bay Storm Photos
storm recap
Severe Weather
Photos
Justin Berk
Oct 16, 2021
9:33 pm
0
October 16 2021
A strong cold front was expected to bring us from the 80s to the 40s. With that transition, a line of strong to severe storms was forecast to cross central Maryland between 2 and 4 PM. That was my call on timing in my morning report.  It turns out, that was almost exactly on target with a spectacular cloud display in the Annapolis area around 3 PM. Here is a look at my Top 10 pick of photos including a few close ups of the waterspout from today's weather event in that part o our region. 
At the bottom of this post, a look at what passed by.
Top 10 Photos
We will work backwards from the Eastern Shore
10. Wye River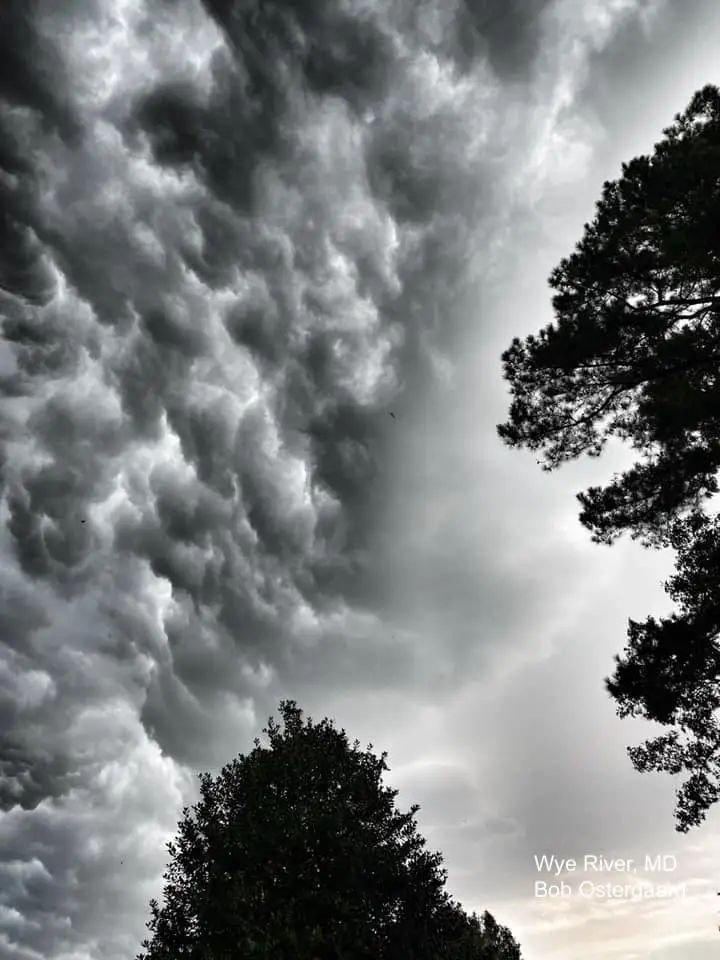 9. Kent Island and Annapolis Boat Sales
Shelf Cloud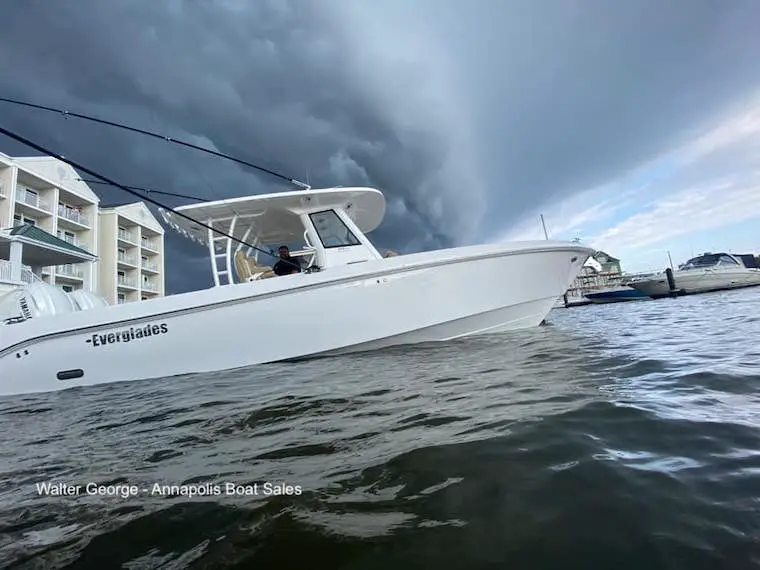 8. Magothy River
Shelf Cloud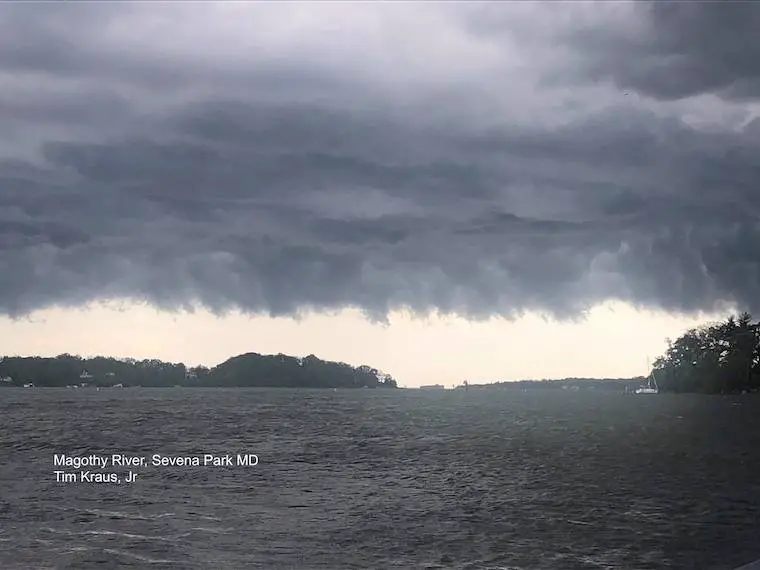 7. And 6. Annapolis – Navy-Marine Corps Memorial Stadium
At The US Bands Invitational- Shelf Cloud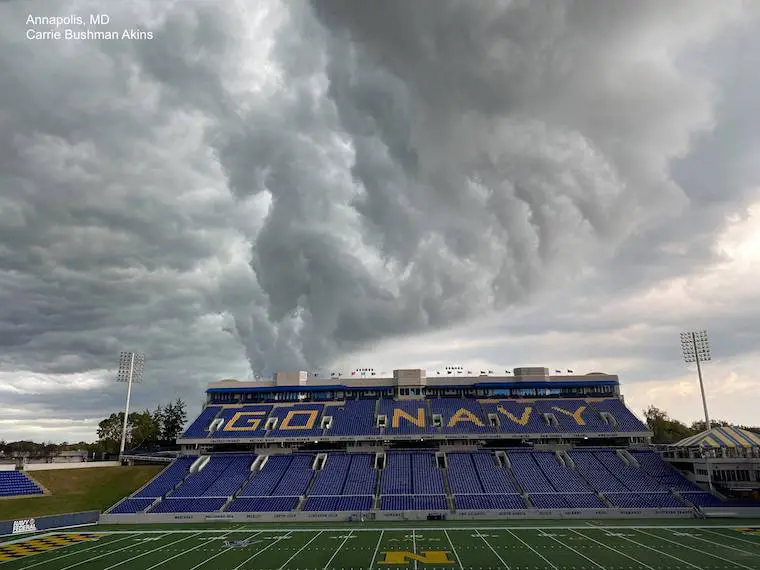 5. Bay View- Leah Wittmann
Looking underneath the shelf cloud.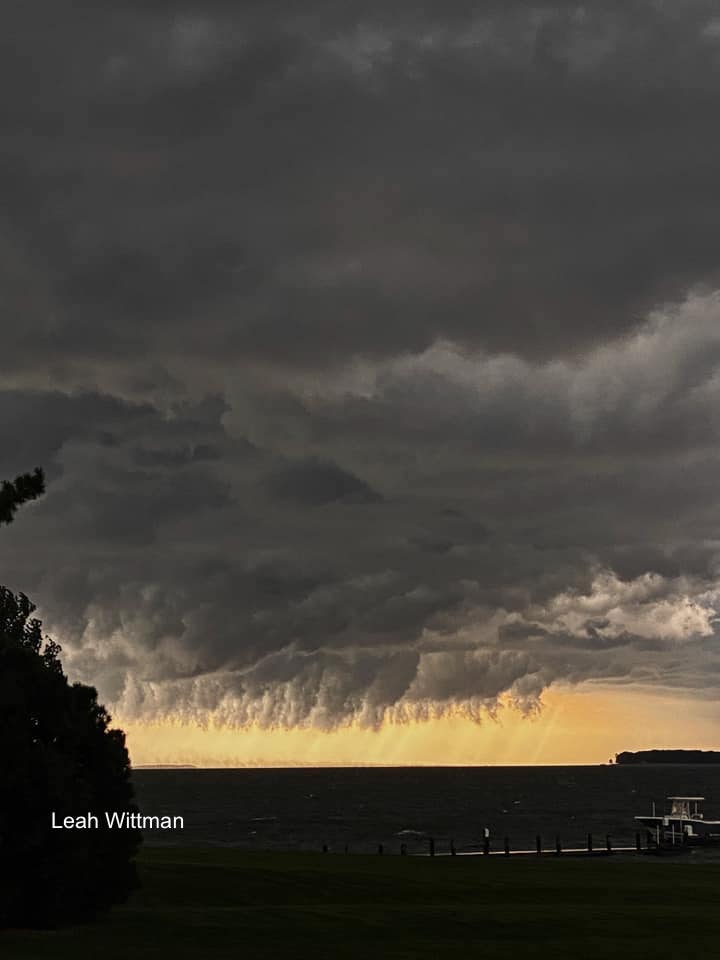 Waterspout
4, 3, 2, and 1
All dedicated to Karen and Tessa Gunnell who captured a close up view of two vortices kicking up spray as they crossed the Bay Bride. 
Close up view, a large circulation of spray getting kicked up.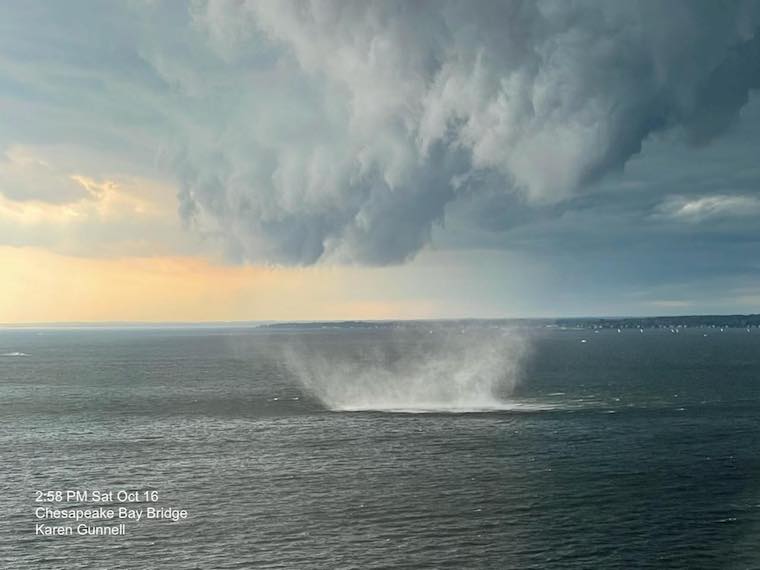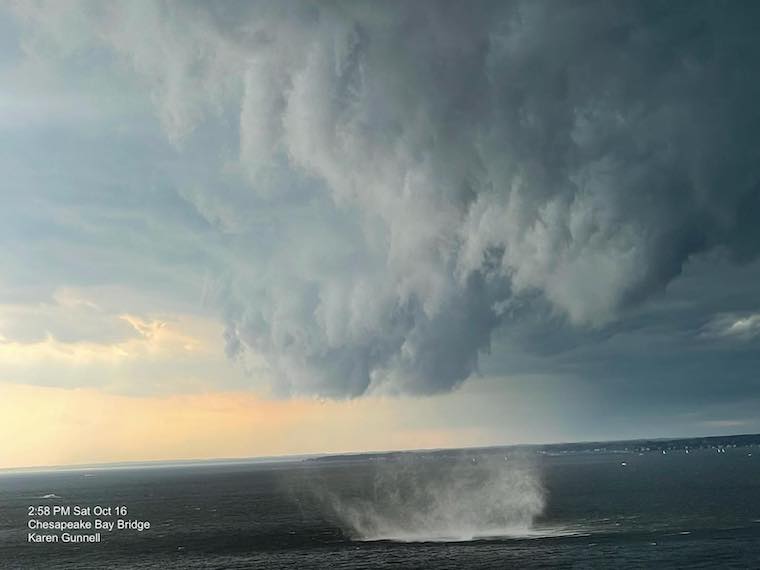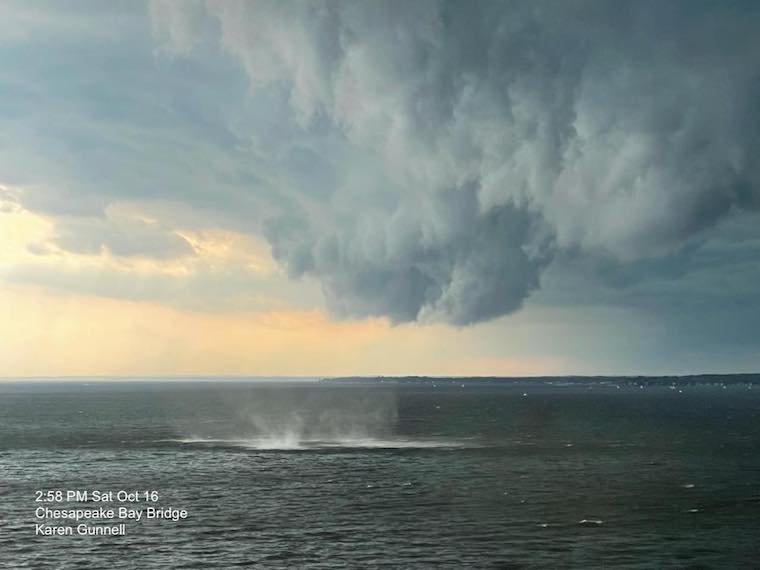 Two distinct separate vortex spray fields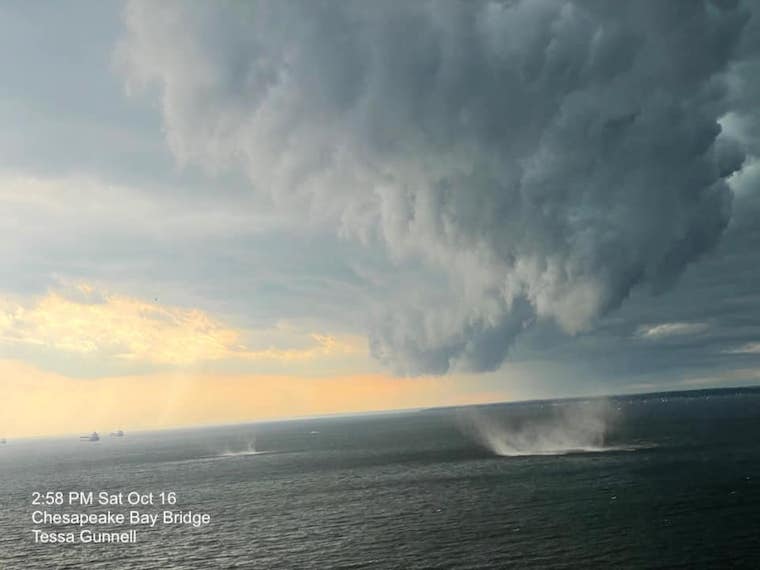 Waterspout Video
Captured by Tessa Gunnell while a passenger in a car crossing The Chesapeake Bay Bridge.
Time, just before 3 PM.
Conditions at 3 PM
Temperatures has just dropped at Baltimore's BWI in one hour from 80ºF to 66ºF.
Doppler Radar: The front line of rain was passing Annapolis, as there was a Special Marine Warning on the Chesapeake Bay.
Radar Loop
Top: Doppler Radar
Bottom: Velocity Scan
There did not appear to be much circulation at cloud level.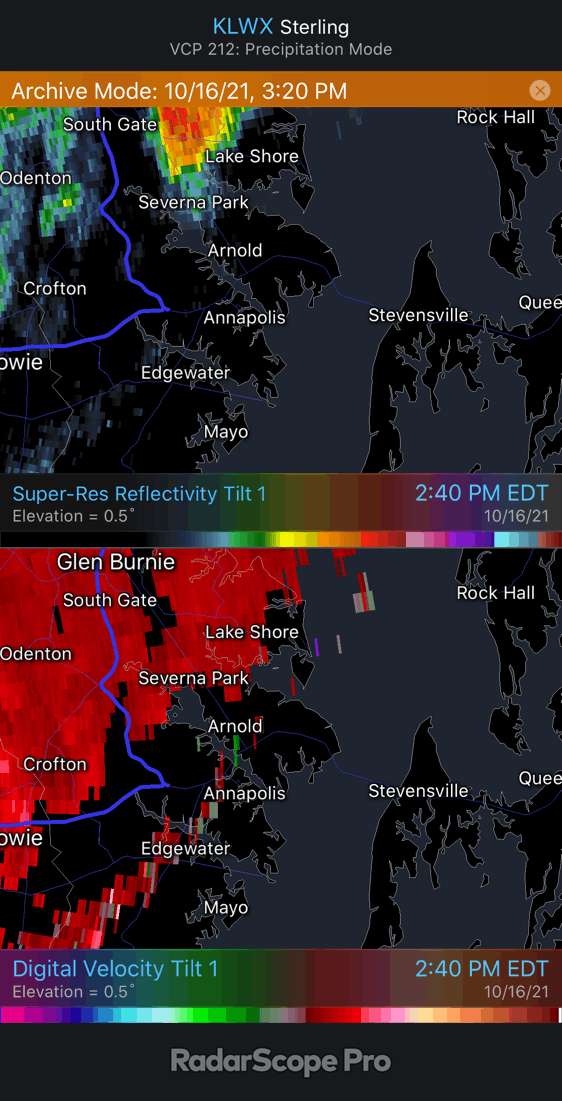 Storm Reports
The NOAA outlook has a better chance for severe storms Northeast of Baltimore, but most of the action was across the southern half of the Chesapeake Bay. This included the waterspout.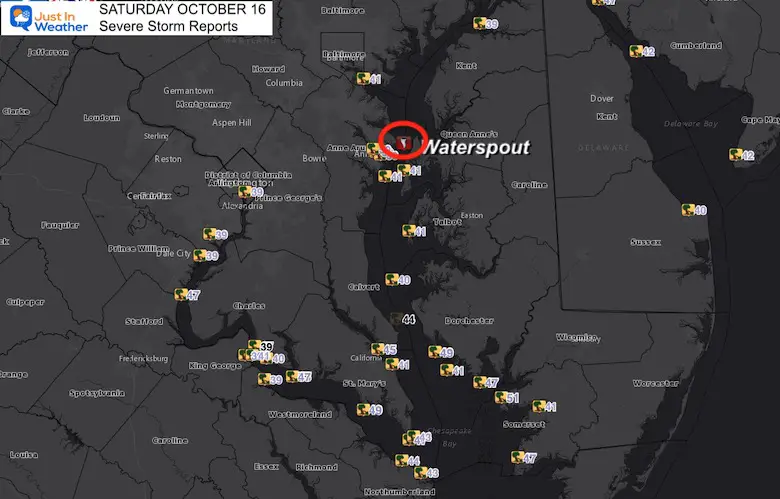 Faith in the Flakes Gear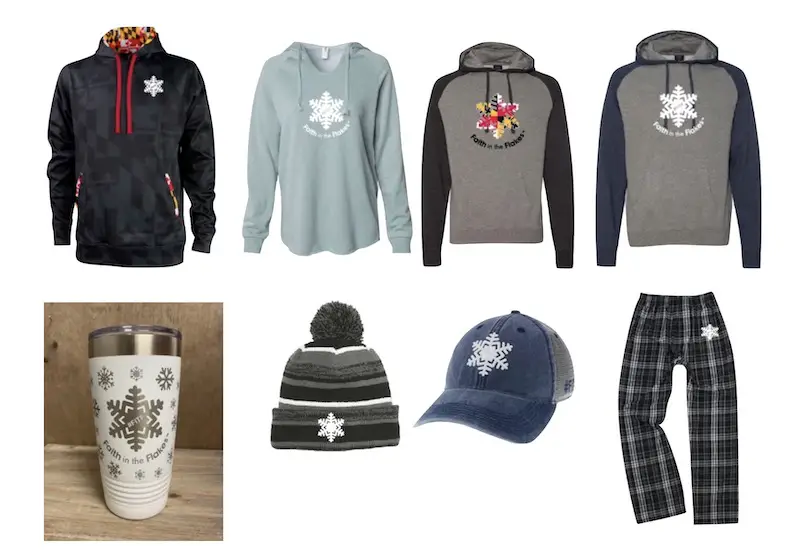 SNOWSTIX – Available Now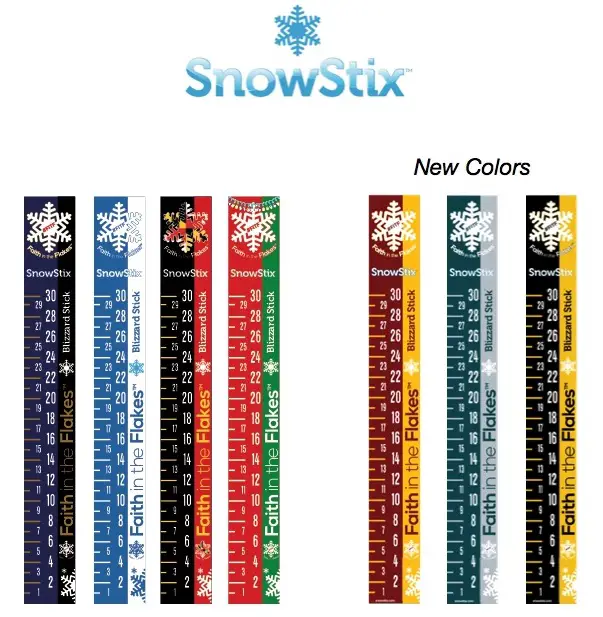 Please share your thoughts, best weather pics/video, or just keep in touch via social media
---
Email Updates
Please make sure you sign up for my newsletter.
See the SUBSCRIBE button at the bottom of the page.
This way you will get an email to make sure you are notified with each new post.