October 17 Cooler Than Average For A Change
Forecast
Justin Berk
Oct 17, 2021
8:01 am
0
Sunday October 17
Is this the Fall you have been waiting for? That strong cold front responsible for the waterspout on the Chesapeake Bay yesterday shook up a lot more. After one of the top 5 warmest starts to October, we get a few days of temperatures below average.  Then we will get back to the normal up and down cycle later this week.
One Day Temperature Swing
It was one thing that temps went from near 80ºF to the 60s with the front, here is the drop of temps from 7 AM Saturday to 7 AM Sunday.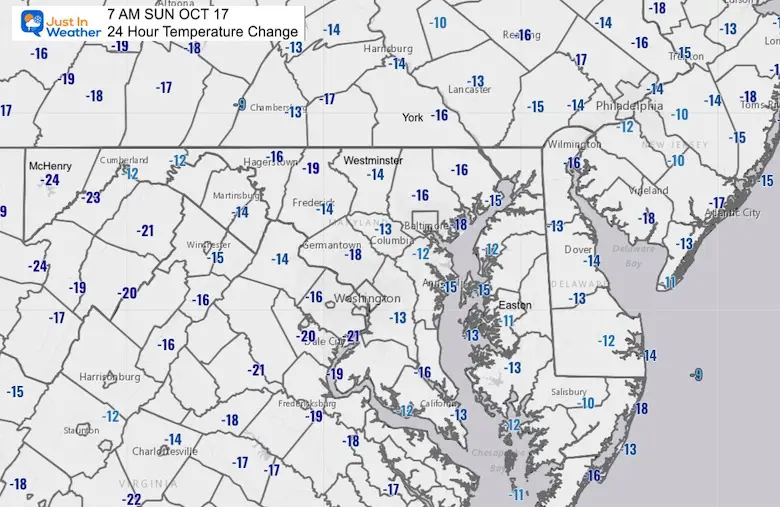 Morning Temperatures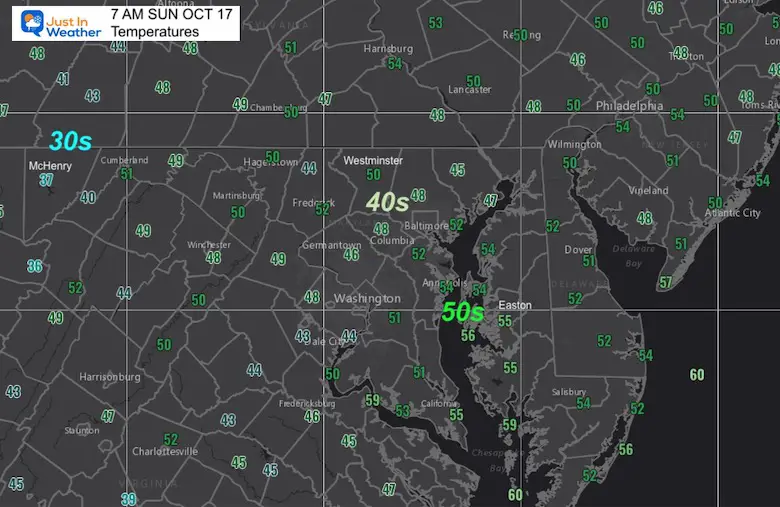 Morning Surface Weather
The cold front is well off the coast, continuing to be pushed by strong NW winds.  This has also put the Lake Effect weather pattern on display. That has develop rain showers and added clouds downwind.
We will get some of those clouds into the afternoon.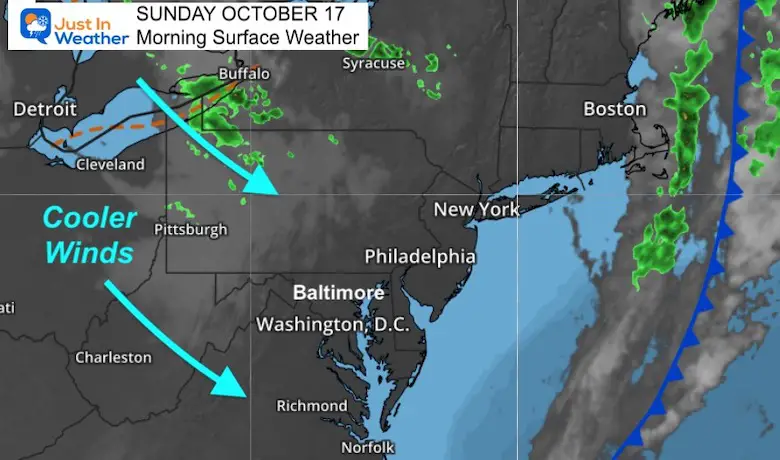 Afternoon Wind Forecast
Winds will push 15 to 20 mph with gusts up to 30 mph.  This could play a role in the Ravens kicking and long passing game today.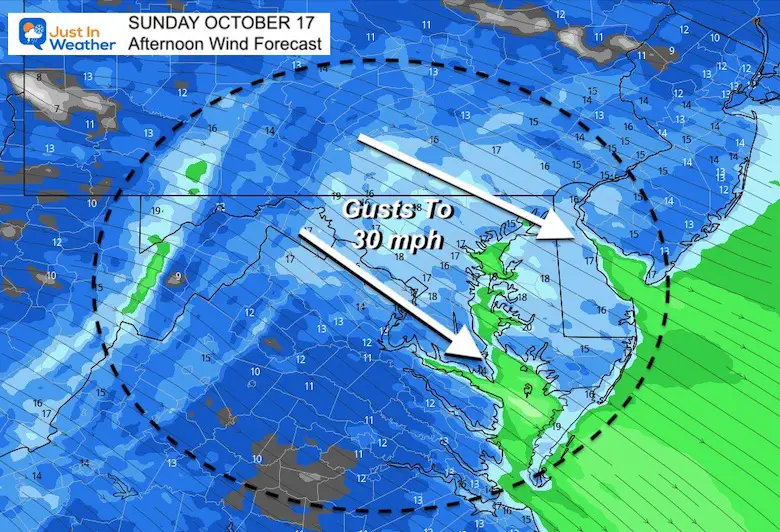 Afternoon Temperatures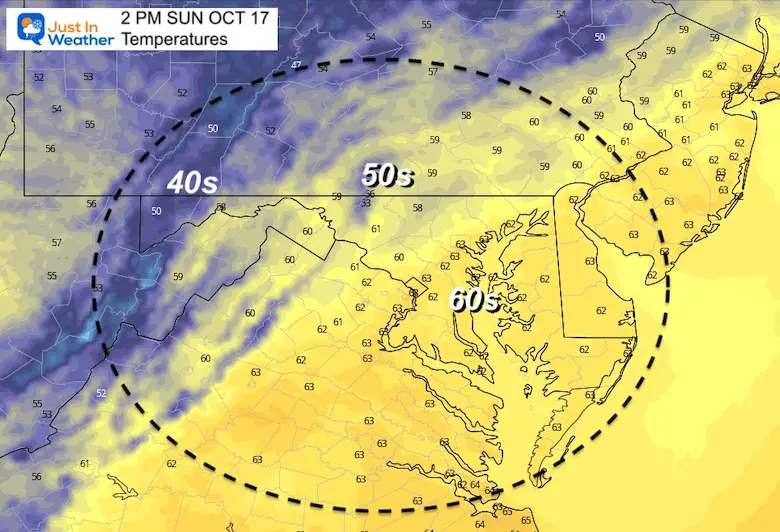 Cloud Forecast Animation
8 AM to 7 PM
There may be a few hours with extra cloud cover.
Weather Almanac: Climate Data
TODAY October 17
Normal Low in Baltimore:  45ºF
Record 32ºF in 1982
Normal High in Baltimore: 67ºF
Record 90º F 1938

Also See:
Waterspout Among Top 10 Storm Photos Saturday
Winter Outlook Series: La Nina Double Dip
Temperatures Monday
Morning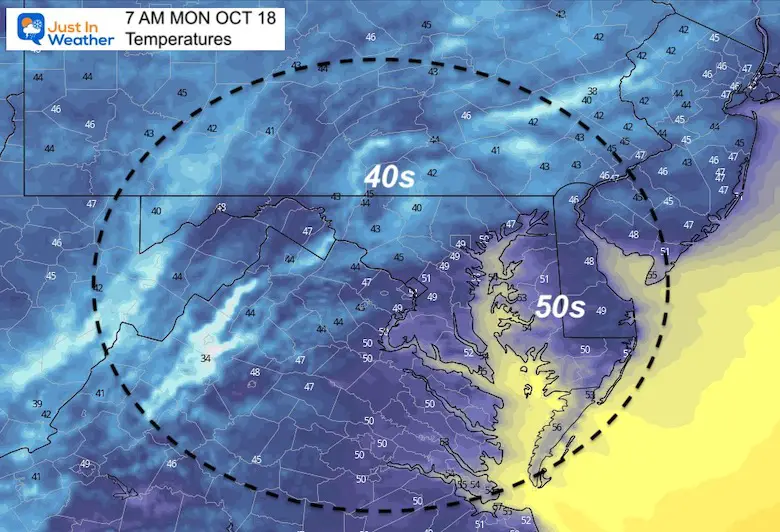 Afternoon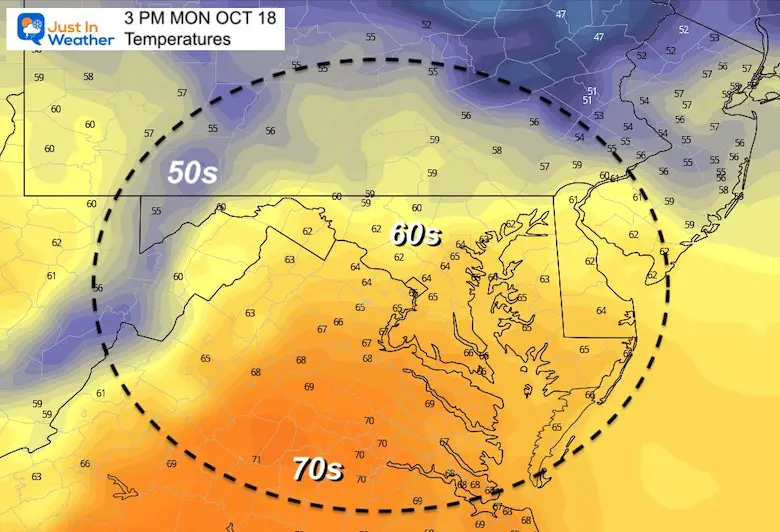 Looking Ahead
Most of the week will be quiet. Winds will shift to being warming us again mid week, only to be followed by the next cold front late Thursday.
For now, this looks like a late day or evening FROPA (frontal passage) for us. The risk of rain will be late in the day or after dark.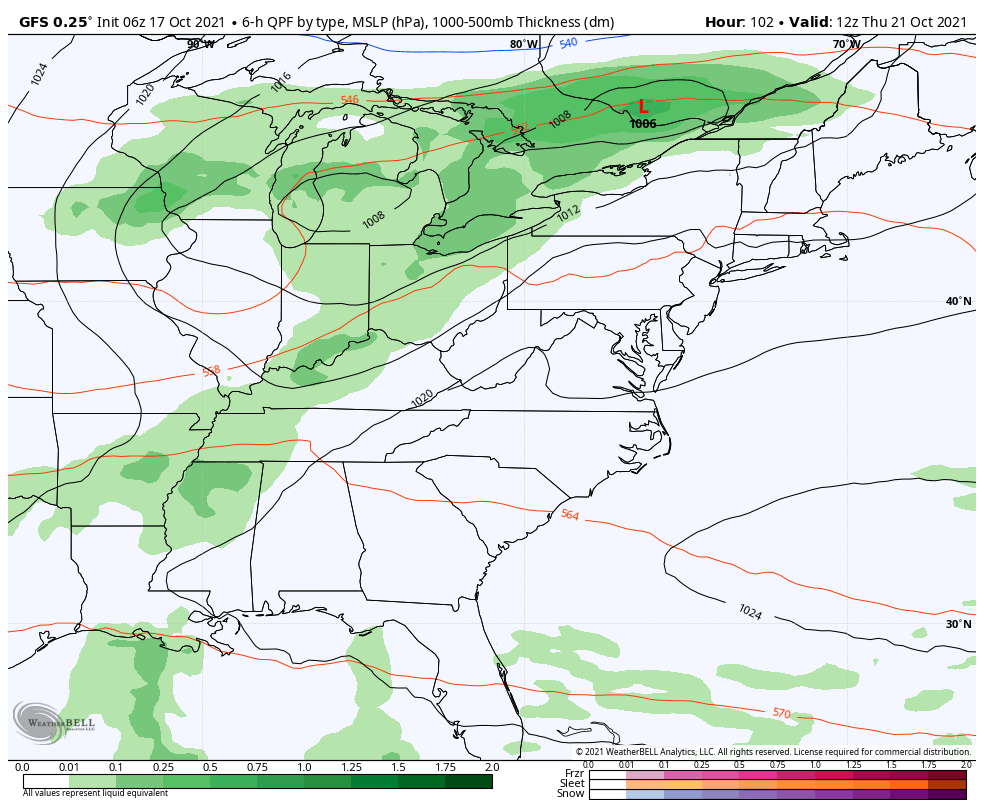 7 Day Forecast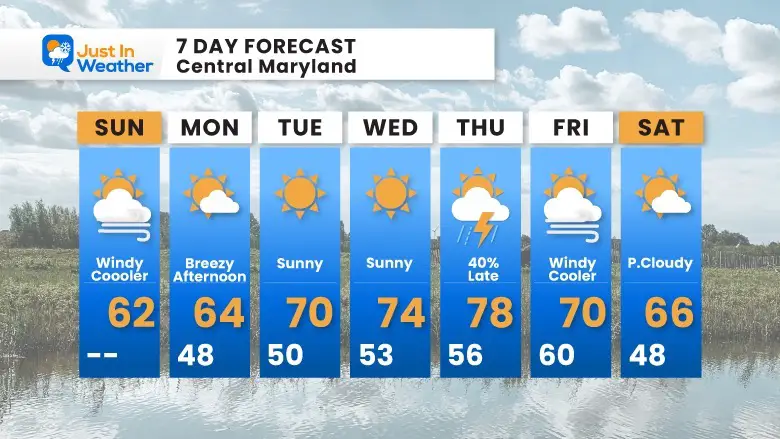 Faith in the Flakes Gear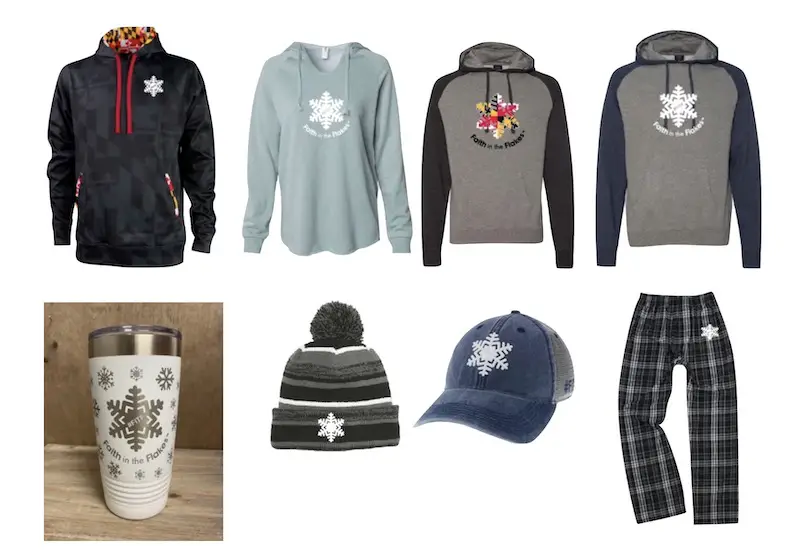 SNOWSTIX – Available Now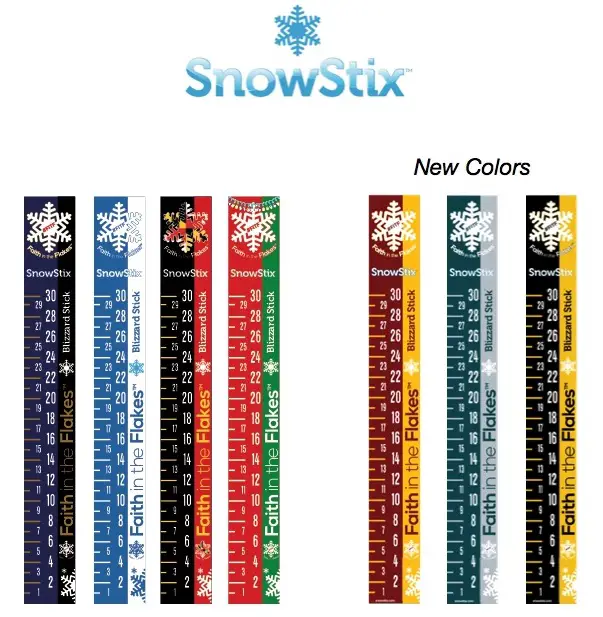 Please share your thoughts, best weather pics/video, or just keep in touch via social media
---
Email Updates
Please make sure you sign up for my newsletter.
See the SUBSCRIBE button at the bottom of the page.
This way you will get an email to make sure you are notified with each new post.