Weather Roundup Of Temps And Snow At 7:30 AM
Winter Weather
Justin Berk
Jan 3, 2022
7:47 am
0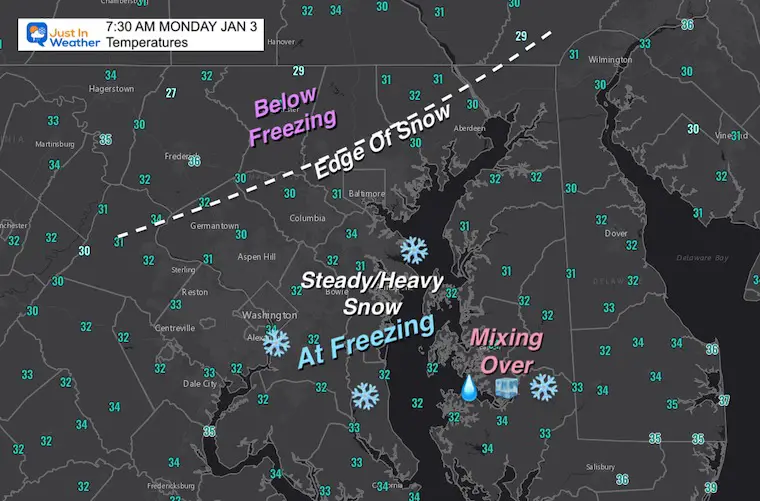 At 7:30 AM, temps are dropping to or below freeing across much of central and Southern Maryland and expected.
The heavy snow is pushing north and reaching Washington to Annapolis. The north edge of snow has slipped southward…
Frederick to Westminster NOT in it for now… There will be a tight cutoff and BUST for snow in norther Maryland.
Metro Baltimore at or below freezing and will get the snow to intensify over the next two hours.  This will start to stick on the roads as well with temps dropping.
Eastern Shore:
Mixing over now, and the snow will win out.
Temps are dropping and you are in the heavy snow zone between La Plata to Chesapeake Beach and across to Easton.