Storm Satellite Water Vapor Loop
Winter Weather
Justin Berk
Jan 3, 2022
10:10 am
0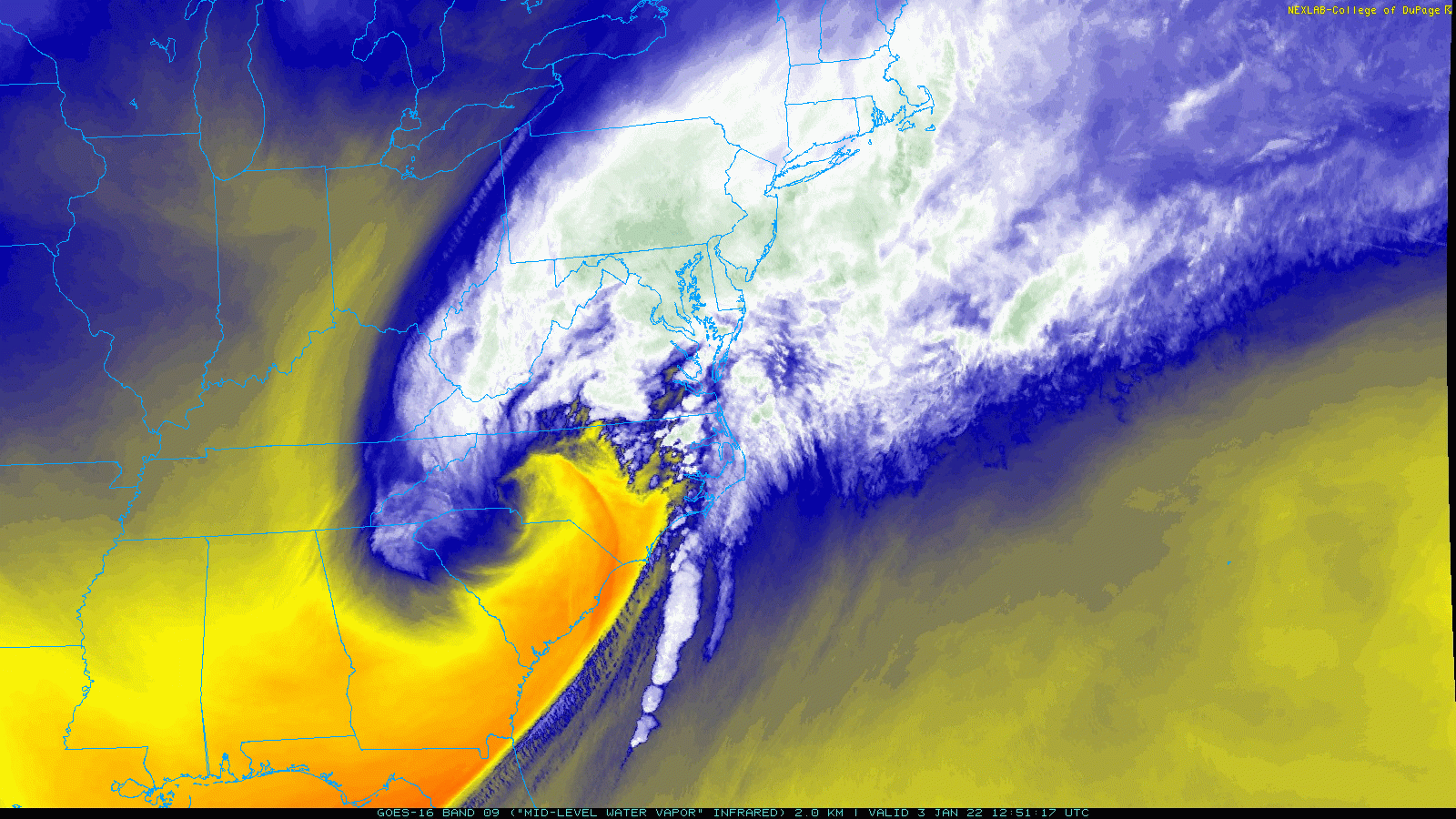 A very impressive circulation with our storm. Here is a 2 Hour loop ending at 10 AM Monday Jan 3.
This comma shape indicates a tight wrapped spin with a rapidly intensifying Low Pressure.
This is the easy why snowfall rates have increase in Southern Maryland and why I believe Blizzard Conditions will develop with white out near zero visibility south of the Bay Bridge mid day.