Special Marine Warning Saturday October 16
Severe Weather
Justin Berk
Oct 16, 2021
2:47 pm
0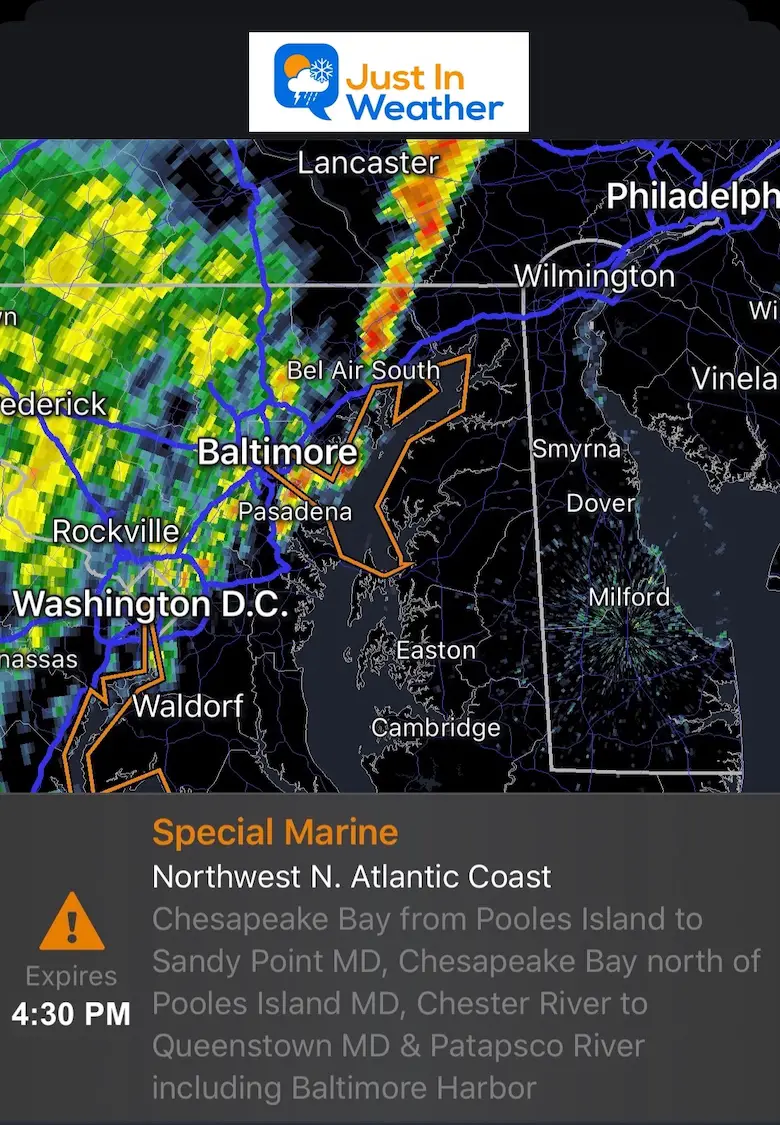 SPECIAL MARINE WARNING
Until 4:30 PM
HAZARD…Wind gusts 34 knots or greater. Strong wind gusts could
occur with or without rainfall.
SOURCE…Radar indicated.
IMPACT…Boaters in small craft could be thrown overboard by
suddenly higher winds and waves capsizing their vessel.
* Locations impacted include…
Fort Smallwood State Park, Turkey Point, North Point State Park,
Hart Miller Island, Chester River, Gibson Island, Bodkin Point,
Tolchester Beach, Worton Point, Pooles Island, Spesutie Island,
Love Point, Gunpowder River, Baltimore Light, Northeast River,
Sevenfoot Knoll, Kent Narrows Bridge, Pinehurst and Aberdeen
Proving Ground.
PRECAUTIONARY/PREPAREDNESS ACTIONS…
Move to safe harbor immediately as gusty winds and high waves are
expected.
UPDATE FOR LIVE UPDATES
Click to See
May include newer posts. I will work for more local reports
All regional NWS Watches and Warnings
Home Page – Maps, Stats, and More
You can also tap my logo on the top of this page.