Confirmed EF-3 Tornado in Delaware This Past Weekend Was Strongest In 62 Years
storm recap
National Weather Service
tornado
Justin Berk
Apr 3, 2023
8:10 pm
0
April 3, 2023
The recent severe weather event that crossed the Mid Atlantic region on Saturday April 1 was more real than many hoped for. While there was a large swath of hail and wind damage, the focus of this report is the tornado that hit Sussex County in Delaware just before 6 PM.
EF-3 Tornado Report
Top winds are estimated to have been 140 mph. This is based on the debris. This considers the type of damage and how far items were tossed.
This rating is considered 'Severe Damage', and is only the second time in Delaware history when a tornado this strong was recorded.
The last one was on April 28, 1961, or 62 years ago.
Doppler Radar Loop 5:40 PM to 6:25 PM
According to the National Weather Service Office storm survey, an EF-3 Tornado first hit the ground in Bridgeville, DE at 5:59 PM and remained on the ground through Ellendale, DE until 6:19 PM.
Over those 20 minutes, it was on the ground for 14.3 miles and had a maximum width of 700 yards.
This left a large path of destruction and one fatality.
EF Scale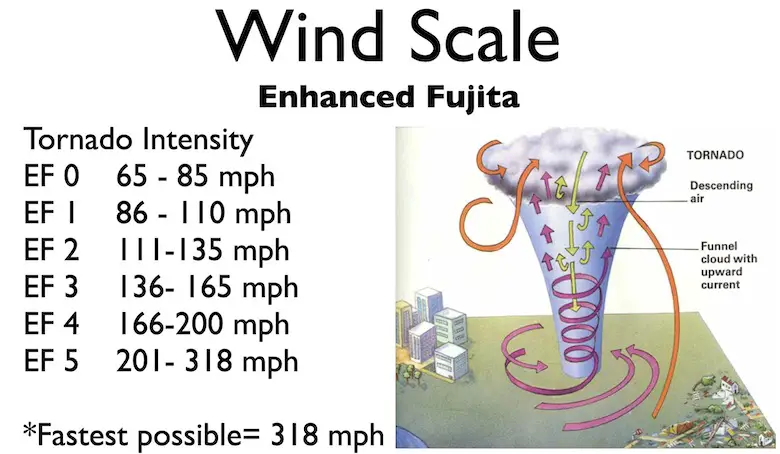 Roof Torn Off
This photo helps show one safety tip I inform all students in my school assemblies:
Get to the lowest level of your building!
Photo by Kyle Brochet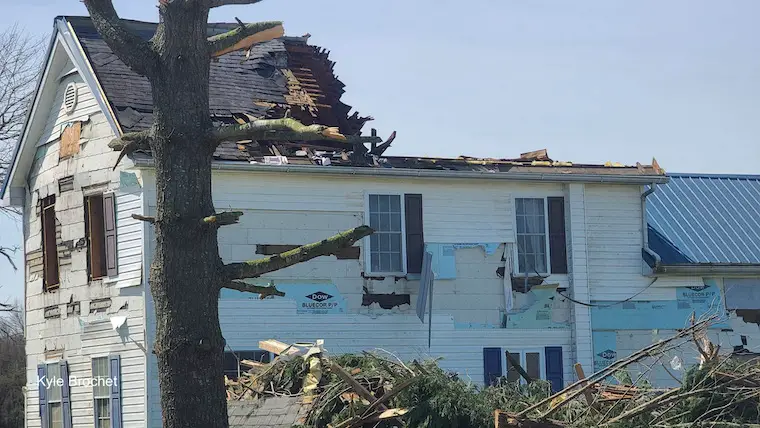 Photographer/Chaser Kyle Brochet captured the cloud rotation as this was forming. In this clip, I sped it up to help show the cyclonic flow.
See his damage photos below.
Some Complete Destruction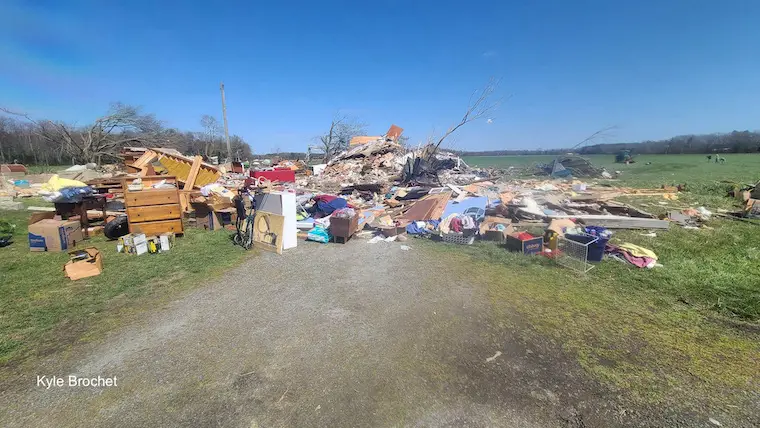 Storm Map
The path was potted by WBOC Meteorologist John Conway
🌪️TORNADO REPORT…

Saturday's #tornado in Bridgeville, Del., has been rated an EF-3 with maximum estimated winds of 140 mph.

It was the widest tornado, as well as the second strongest, and second deadly tornado in Delaware since at least 1950.#dewx pic.twitter.com/yxJgp1nxI4

— John Conway 🌞🌪🌩 (@JohnConwaywx) April 3, 2023
Getting Worse Or Just A Bad Season?
If we look at the data, this year is already well above normal pace. To date across the US, there have been 350 tornadoes, compared to the average of 239.
The last two seasons and majority of the last decade has trended below average. It may seem like we are due to make up for lost time.
The current national tornado count to date is 350. The normal to date is 239. And another active week is likely ahead. The previous two seasons ended with well below normal numbers and the short and longer term annual trends for strong tornadoes are down. pic.twitter.com/S2j8d4vx4s

— Kevin Williams (@wxbywilliams) April 3, 2023
More Photos
Another home with the top floor torn out.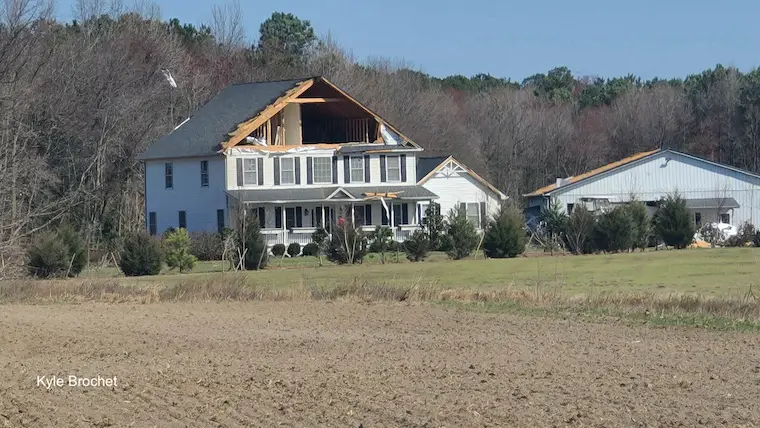 Notice the top of the trees sheered off.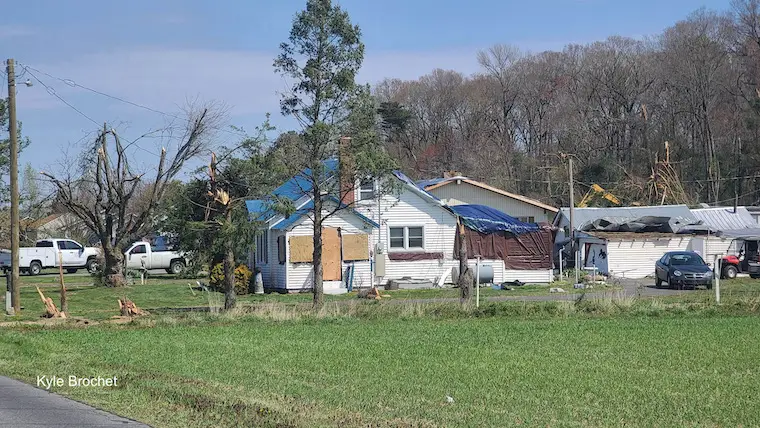 Garage Roof caved in.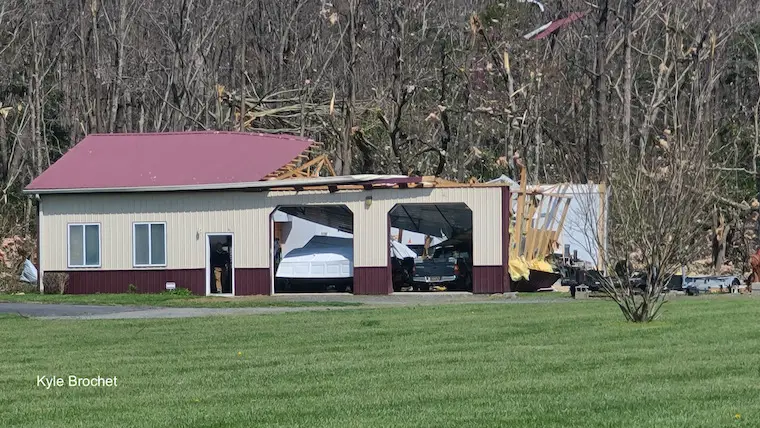 Of all the tornadoes in the NWS Mount Holly, NJ region, this was the strongest.
As of 5:30 PM Monday, here is a summary of the completed damage surveys. An additional survey is ongoing. The details of each tornado is available here: https://t.co/0hdlHT2CEx #dewx #njwx #pawx #mdwx pic.twitter.com/a2ryWprdmy

— NWS Mount Holly (@NWS_MountHolly) April 3, 2023
More Trees Sheered Off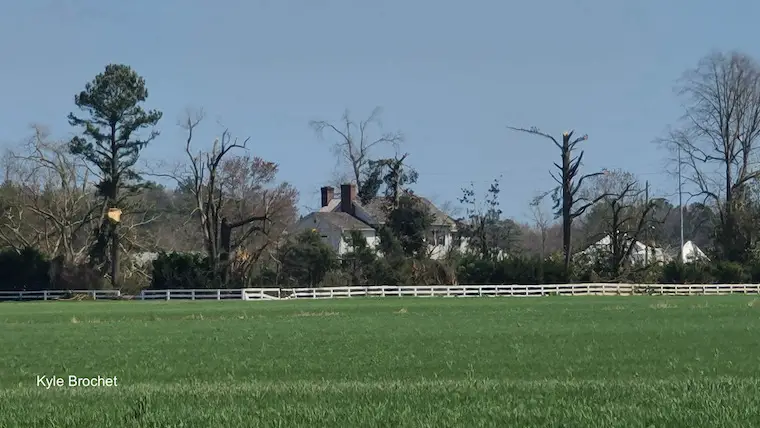 This home was lucky the roof held.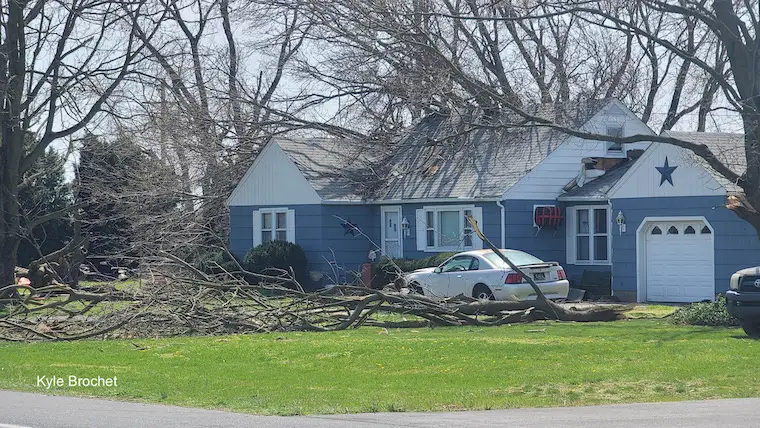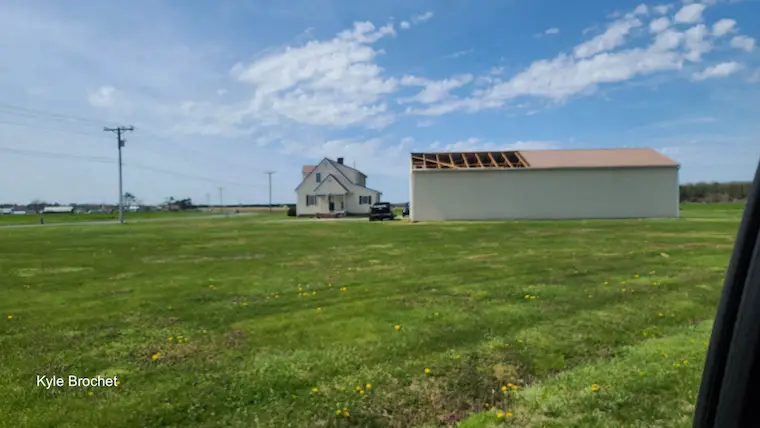 More Photos From Kyle Brochet
STEM Assemblies/In School Fields Trips Are Back
Click to see more and 'Book' a visit to your school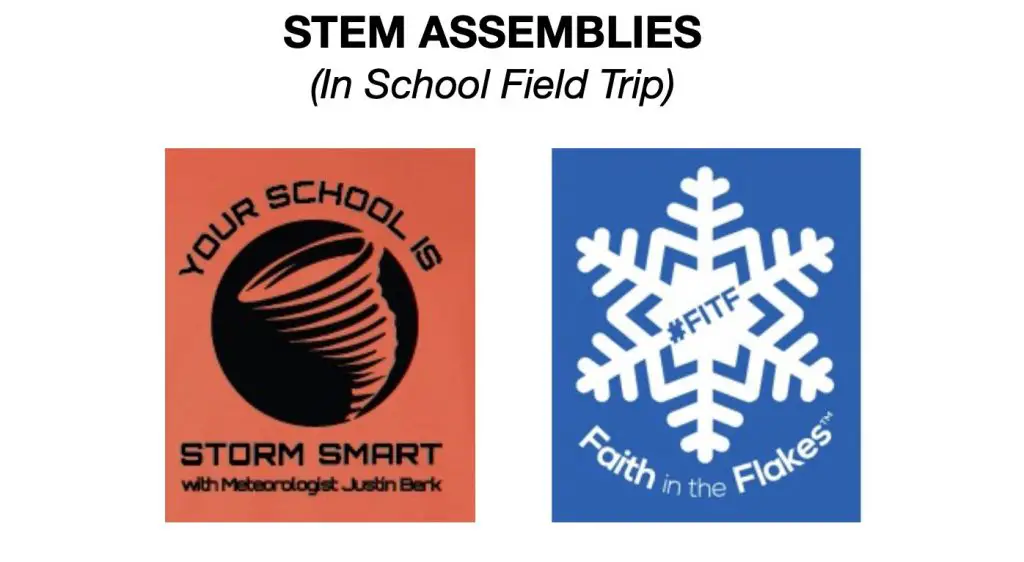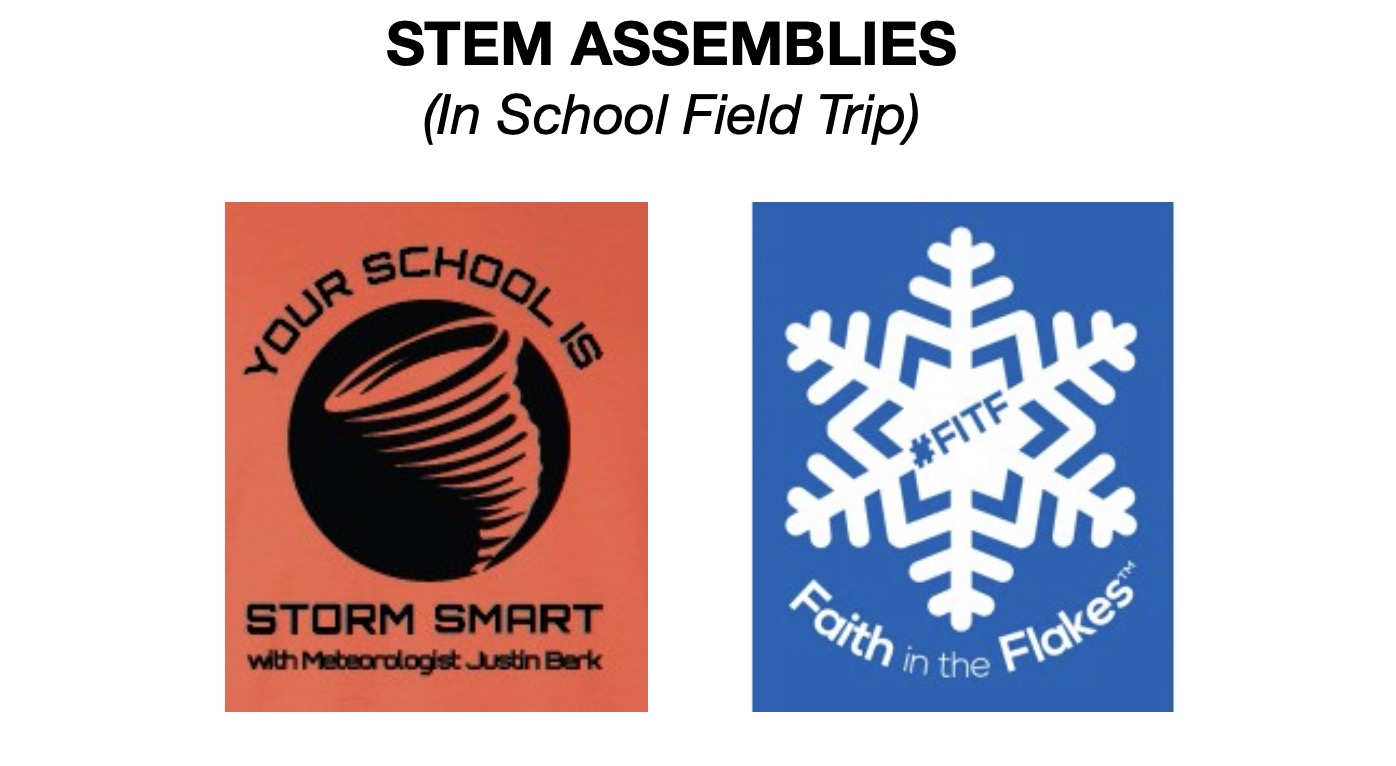 Please share your thoughts, best weather pics/videos, or just keep in touch via social media
Subscribe for eMail Alerts
Weather posts straight to your inbox
Sign up and be the first to know!
RESTATING MY MESSAGE ABOUT DYSLEXIA
I am aware there are some spelling and grammar typos, and occasional other glitches. I take responsibility for my mistakes, and even the computer glitches I may miss.
I have made a few public statements over the years, but if you are new here you may have missed it:
I have dyslexia, and found out during my second year at Cornell University. It didn't stop me from getting my meteorology degree, and being first to get the AMS CBM in the Baltimore/Washington region. One of my professors told me that I had made it that far without knowing, and to not let it be a crutch going forward. That was Mark Wysocki and he was absolutely correct!
I do miss my mistakes in my own proofreading. The autocorrect spell check on my computer sometimes does an injustice to make it worse. I also can make mistakes in forecasting. No one is perfect predicting the future.
All of the maps and information are accurate. The 'wordy' stuff can get sticky. 
There has been no editor that can check my work when I needed it and have it ready to send out in a newsworthy timeline. Barbara Werner is a member of the web team that helps me maintain this site. She has taken it upon herself to edit typos, when she is able. That could be AFTER you read this.
I accept this and perhaps proves what you read is really from me…
It's part of my charm.
#FITF