April 1 High Wind Warning And Tornado Video
climate data
tornado
Severe Weather
wind
video
Warnings
Justin Berk
Apr 1, 2023
8:08 am
0
April 1, 2023
Saturday Morning
Today is our storm day and considering the eruption of severe weather yesterday, I need to make this statement first: Locally we are are expecting high winds, however the risk for tornadoes is very low. I will get in to the timeline and expectations below.
Tornado Outbreak Friday
The Storm Prediction Center posted 65 preliminary Tornado Reports yesterday. This was concentrated in the Midwest and turned deadly in urban areas of Chicago and Little Rock.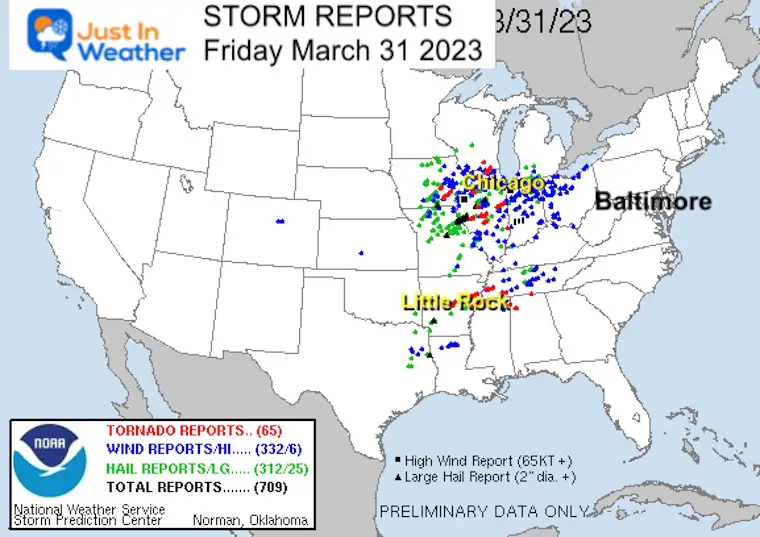 Tornado Video
There has been a lot of destruction reported. This one video clip helps shows how powerful the storms have been. This was in Iowa.
short preview clip of a tornado near Ottumwa, Iowa at 3:45pm this afternoon – DM for licensing – full video yet to come – pic.twitter.com/9pNF5BgBU8

— Michael Marz (@MichaelMarz1) March 31, 2023
Tornado Destruction
One of the examples of the destruction is seen in this drone video over Arkansas.
NEW VIDEO: Already devastating scenes coming out of Wynne, AR of some serious #tornado damage. Search and rescue efforts are already underway. #ARwx pic.twitter.com/1IrAjMw05Z

— WeatherNation (@WeatherNation) March 31, 2023
Our Severe Weather Expectations Today
High Wind Warning
This alert for wind gusts to 60 mph has been expanded to include all of Central Maryland and Southern Pennsylvania!
Wind Advisory for Delmarva
I can see this as confusing as this area is projected to have lower wind speeds, however, a slight risk for storms to turn severe.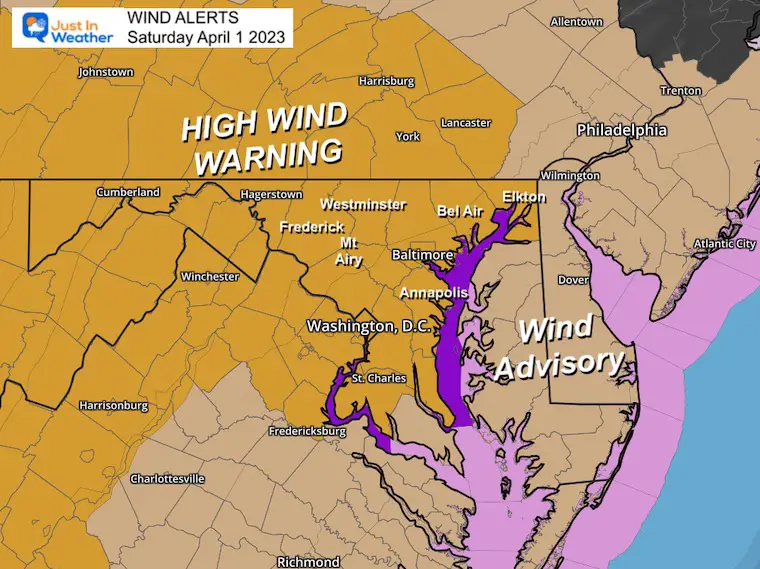 Wind Forecast Animation
8 AM to Midnight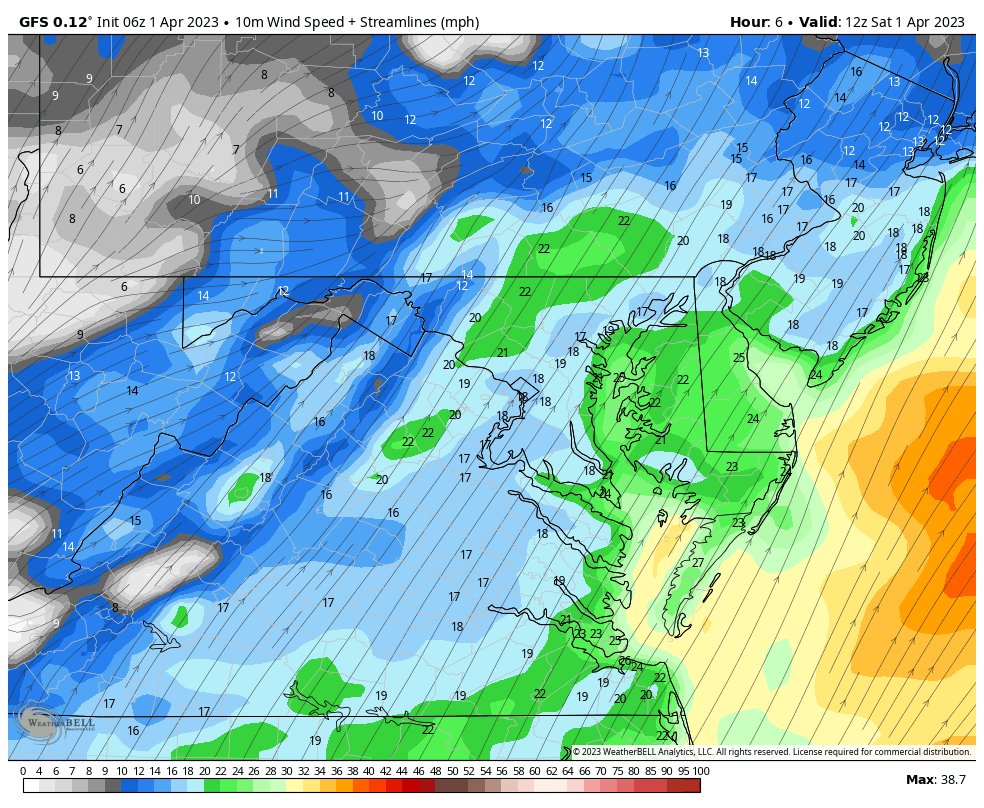 Evening Snapshot
The timing of the squall line has varied. I would consider between 5 PM and 8 PM for metro areas.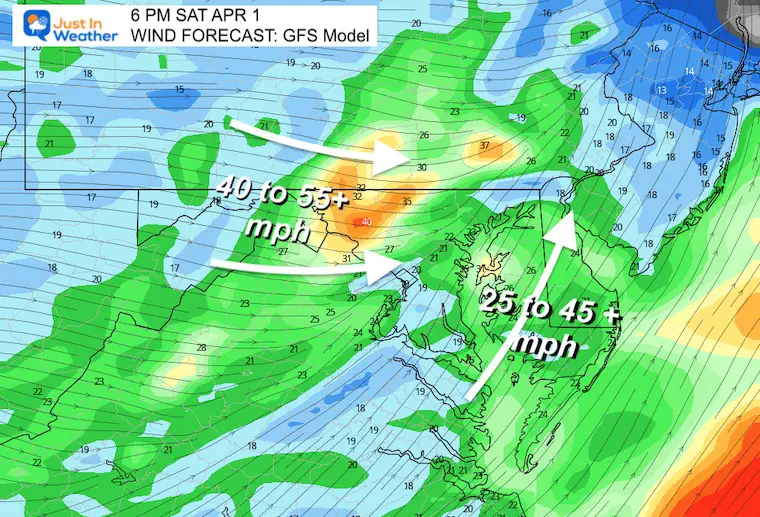 Peak Wind Gust Swath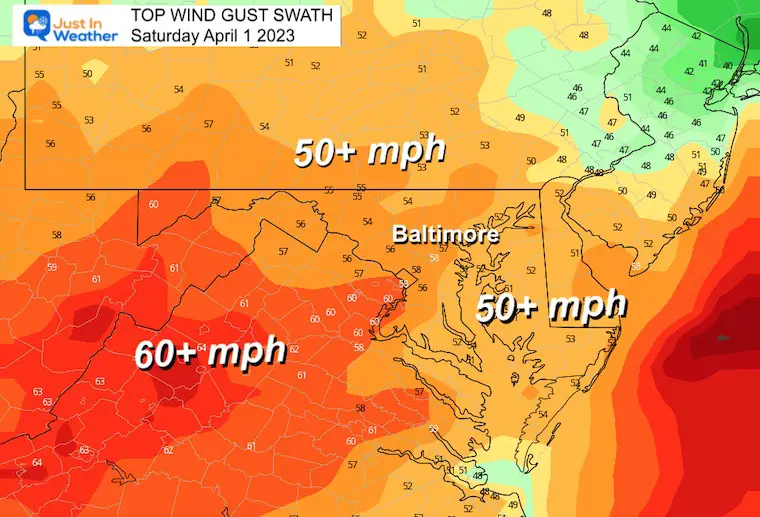 Severe Storm Risk
NOAA Storm Prediction Center has the Slight Risk for storms to turn severe on Delmarva. The prime line will arrive this evening and given the warm temperatures this may get some enhancement. See the simulation below.
We may still have lightning, pockets of hail, and possibly hear of isolated tornadoes to our North and East.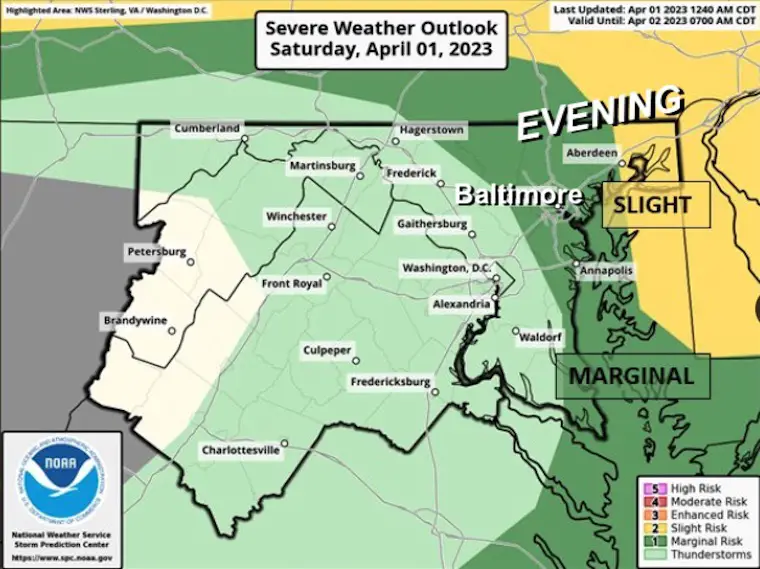 Morning Radar Snapshot
Showers and some rumbles of thunder have started early.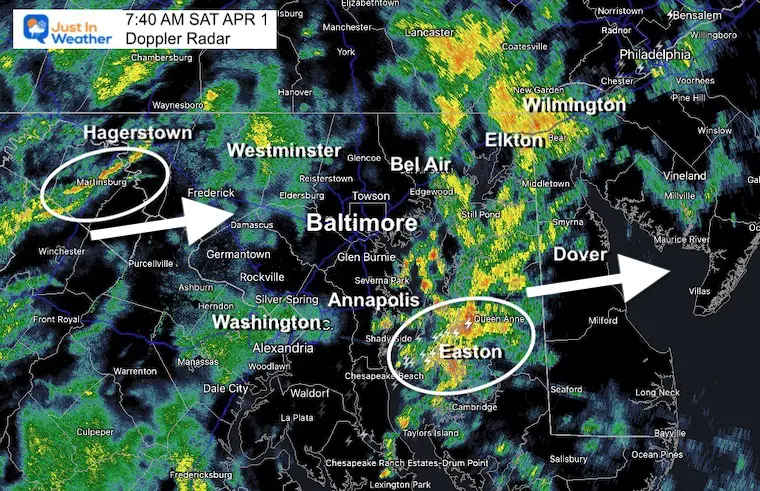 Radar Simulation Round 1
8 AM to 2 PM
Afternoon Temperatures
We will get a break in the rain that may allow the sun to come out and push temps into the 70s.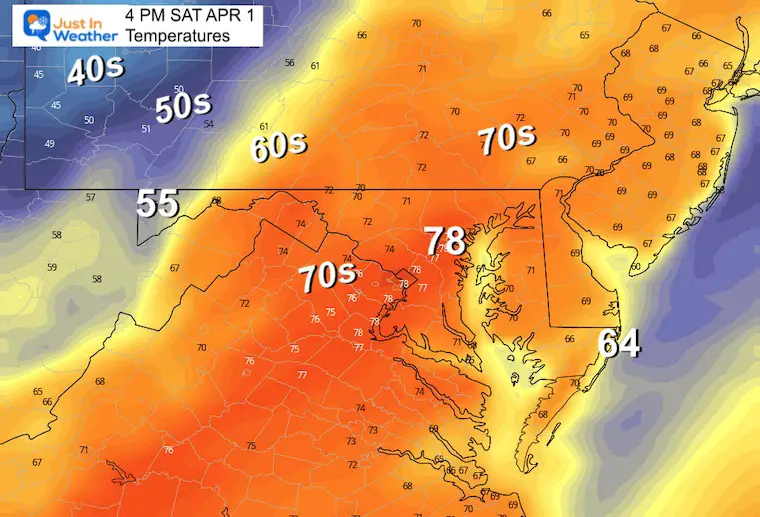 Radar Simulation Round 2
4 PM to Midnight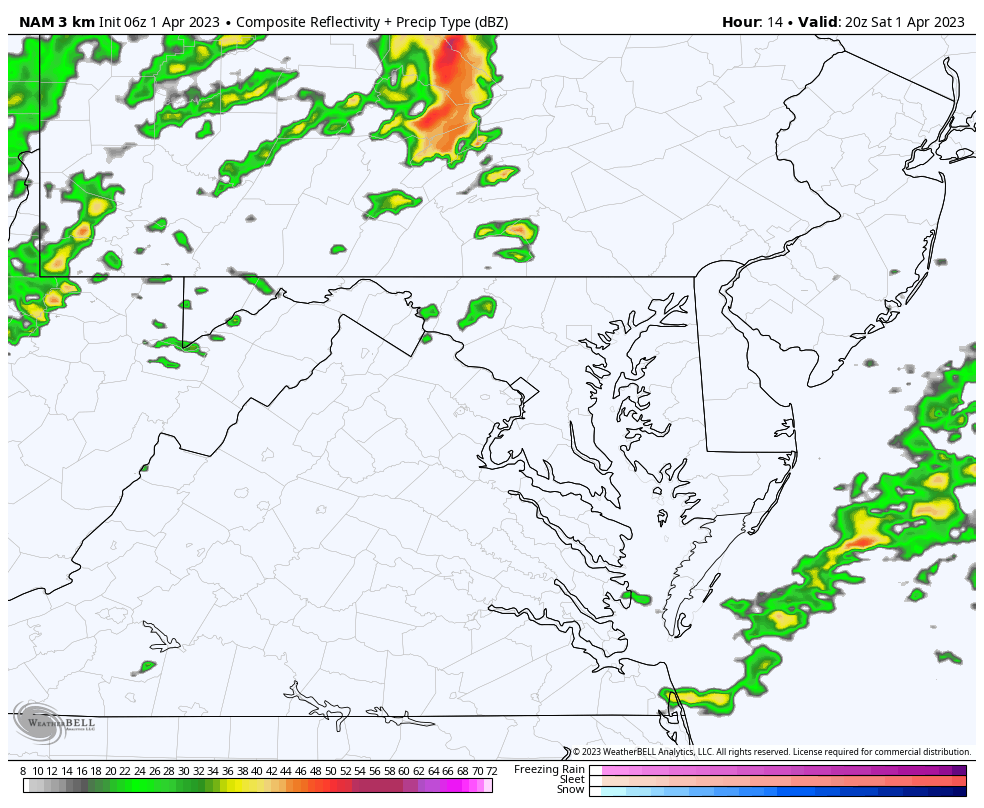 Subscribe for eMail Alerts
Weather posts straight to your inbox
Sign up and be the first to know!
CLIMATE DATA
TODAY April 1
Normal Low in Baltimore:  39ºF
Record 15ºF in 1923
SNOW: 9.4" in 1924
Normal High in Baltimore: 61ºF
Record 88ºF in 1978
REPORTS:
Sunday Weather
Sunday Morning Temperatures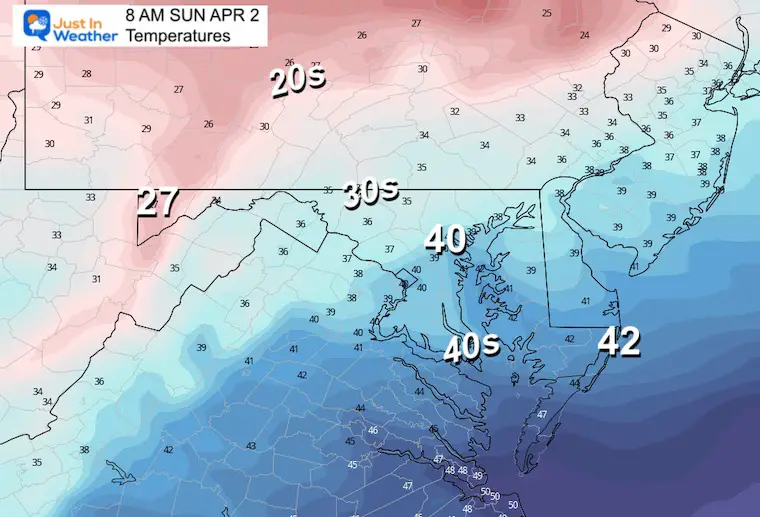 Wind Forecast Animation
8 AM to 8 PM
Strong morning gusts FROM the Northwest, then easing later in the day.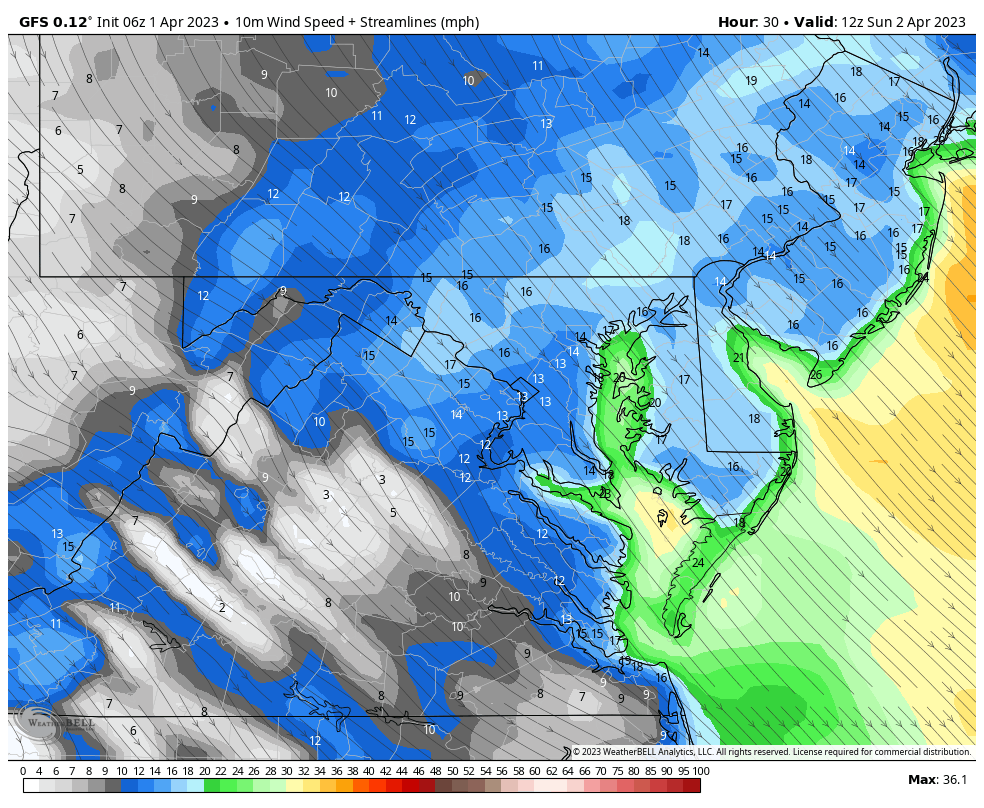 Sunday Afternoon Temperatures 
It will be cooler.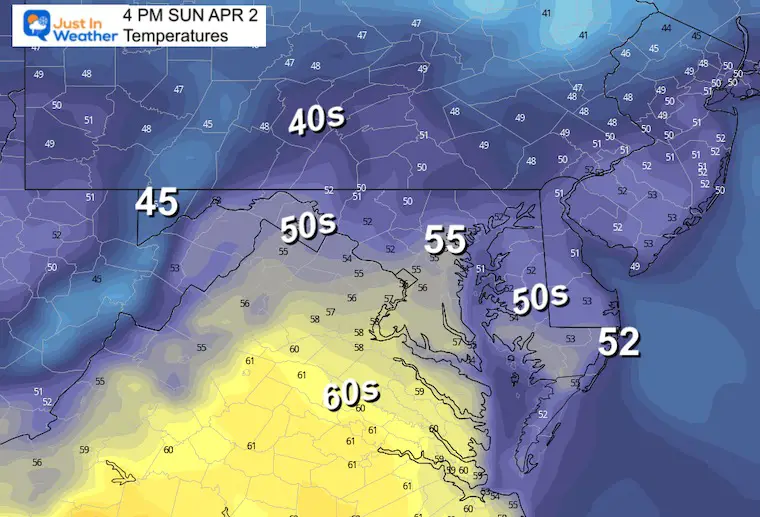 7 Day Forecast
Winds will be brisk with cooler temperatures Sunday. Then we get back to the warm temps next week. Orioles Home Opener on Thursday may have some leftover showers.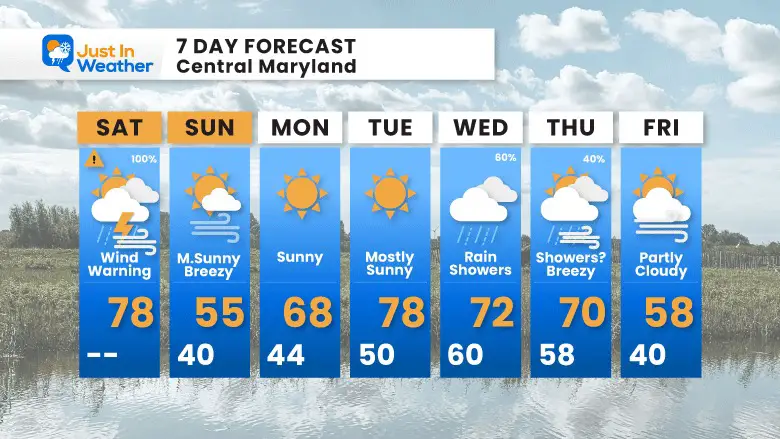 STEM Assemblies/In School Fields Trips Are Back
Click to see more and 'Book' a visit to your school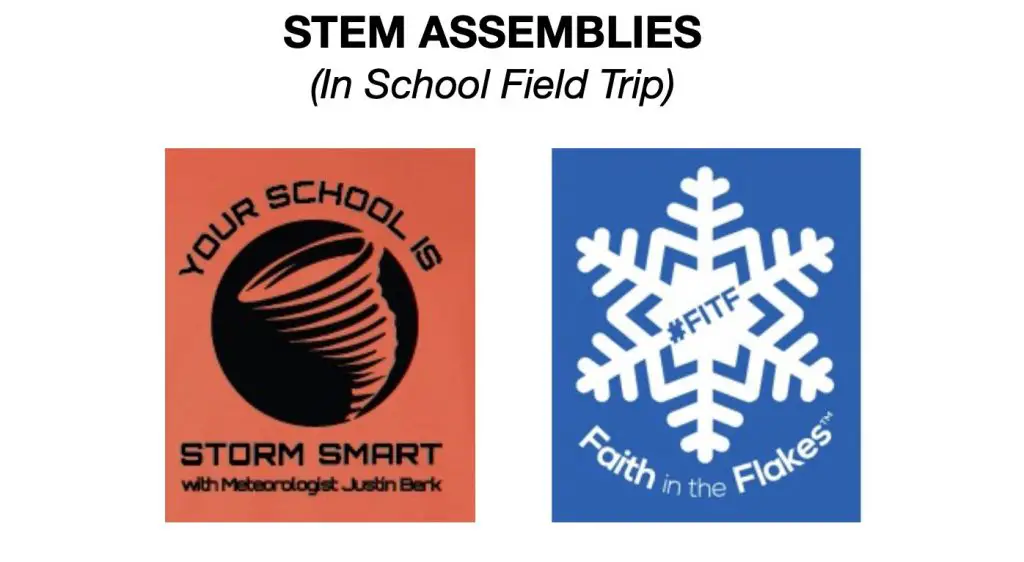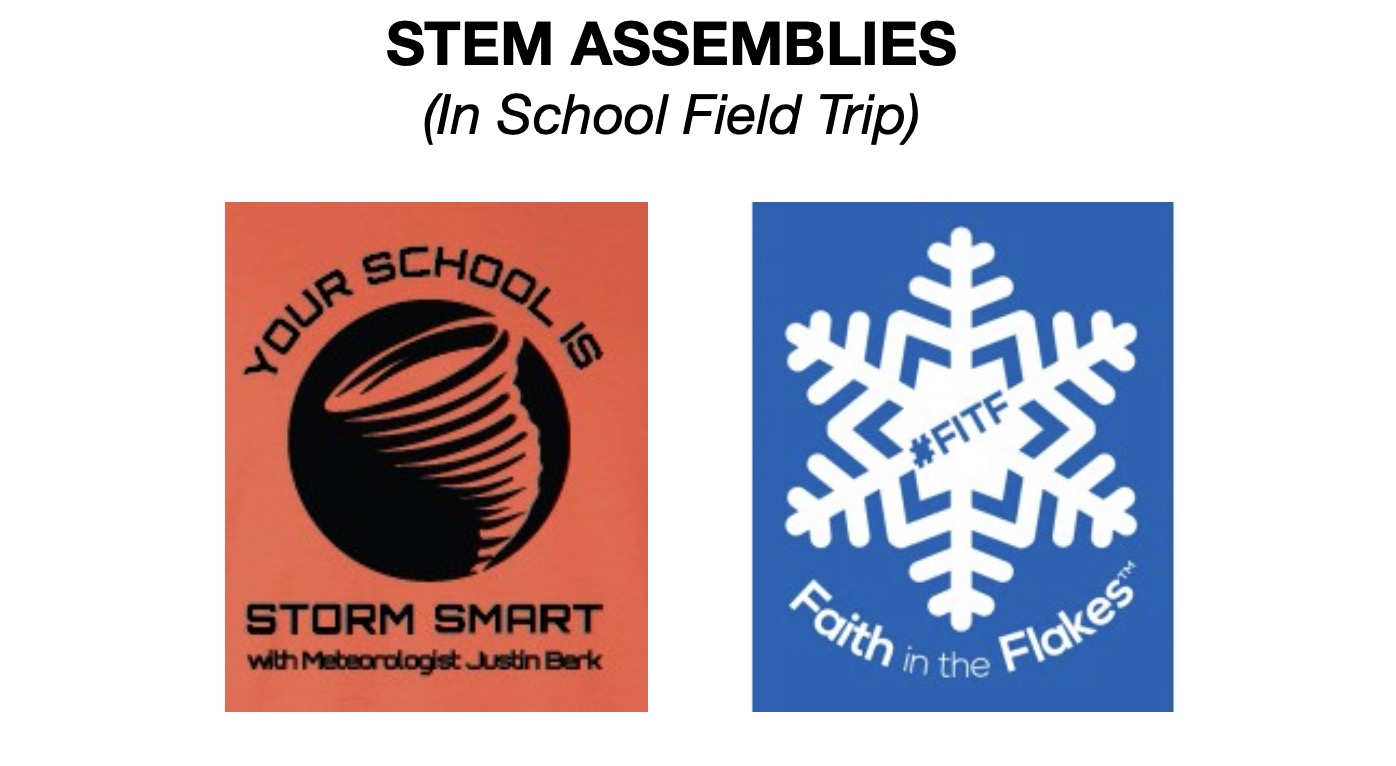 Please share your thoughts, best weather pics/videos, or just keep in touch via social media
RESTATING MY MESSAGE ABOUT DYSLEXIA
I am aware there are some spelling and grammar typos, and occasional other glitches. I take responsibility for my mistakes, and even the computer glitches I may miss.
I have made a few public statements over the years, but if you are new here you may have missed it:
I have dyslexia, and found out during my second year at Cornell University. It didn't stop me from getting my meteorology degree, and being first to get the AMS CBM in the Baltimore/Washington region. One of my professors told me that I had made it that far without knowing, and to not let it be a crutch going forward. That was Mark Wysocki and he was absolutely correct!
I do miss my mistakes in my own proofreading. The autocorrect spell check on my computer sometimes does an injustice to make it worse. I also can make mistakes in forecasting. No one is perfect predicting the future.
All of the maps and information are accurate. The 'wordy' stuff can get sticky. 
There has been no editor that can check my work when I needed it and have it ready to send out in a newsworthy timeline. Barbara Werner is a member of the web team that helps me maintain this site. She has taken it upon herself to edit typos, when she is able. That could be AFTER you read this.
I accept this and perhaps proves what you read is really from me…
It's part of my charm.
#FITF