March 23 Rainy Pattern Features Very Warm Afternoon Then Chilly Tomorrow
Maryland Weather
climate data
rain timeline
Forecast
Justin Berk
Mar 23, 2023
6:15 am
0
March 23, 2023
Thursday Morning
We have a classic early spring pattern where a narrow band separates spring from winter weather. WE will be on the edge of this, with a warm front moving through today. That is the reason for morning rain showers, then a surge of 70s this afternoon.
However, tomorrow morning the cooler part of this pattern will drop south bringing us a few days with rain and falling temps. Compared to today, tomorrow will feel very chilly!
The goal line is Sunday when we should clear out and get the sun to return.
Morning Temperatures
A mild start to the day with most in the 50s.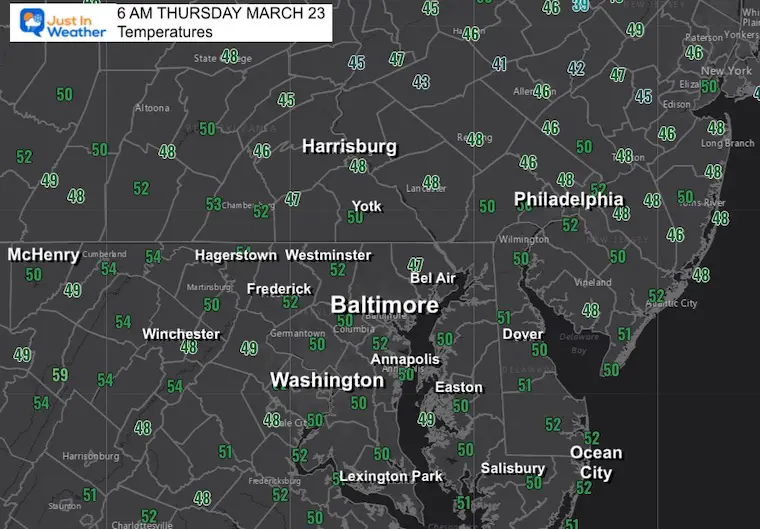 Morning Surface Weather
A warm front is moving into the region. This is responsible for the bands of light rain, and will bring in higher temperatures on the other side this afternoon.
Steadier rain will fall to our north today, and farther north clusters of snow continues along the track of Low Pressure. There will be more snow through the Great Lakes into Maine.
Some of that cooler air will slip our way tomorrow, but we will remain above freezing.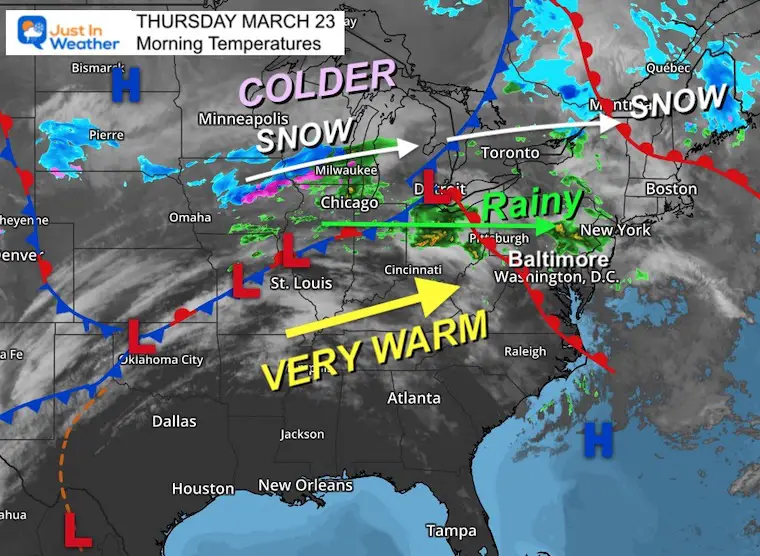 Live Radar Widget
Radar Simulation
8 AM to 8 PM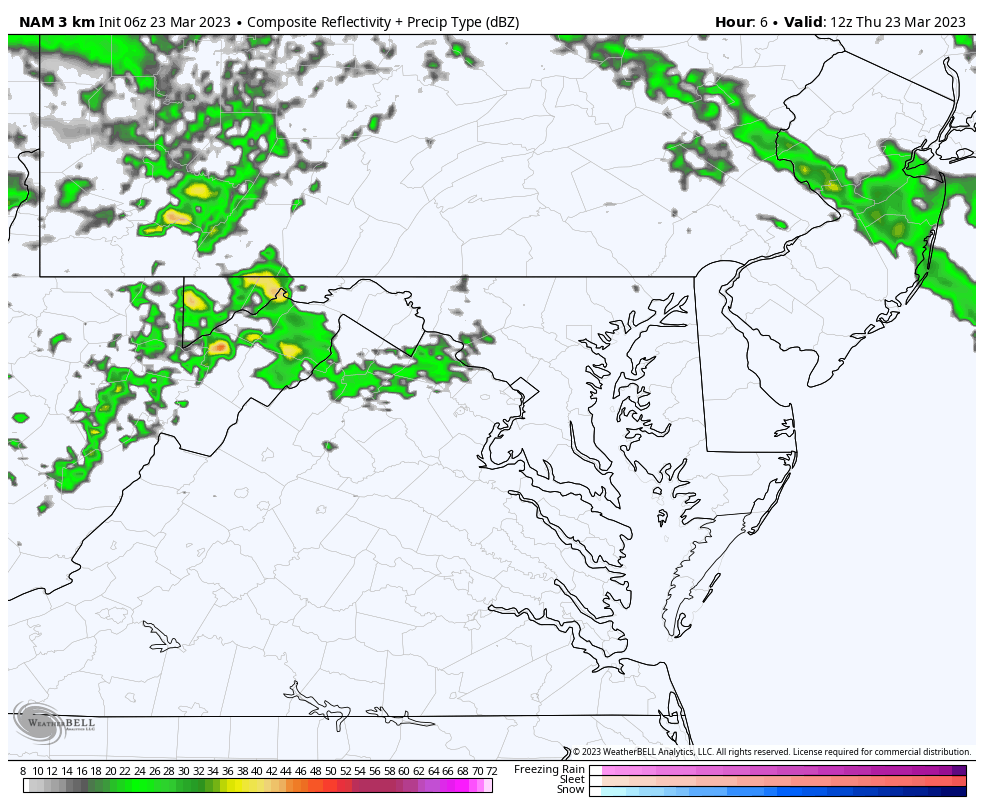 Morning Rain Cluster
This is forecast to move through late morning, then the warm air will follow this afternoon.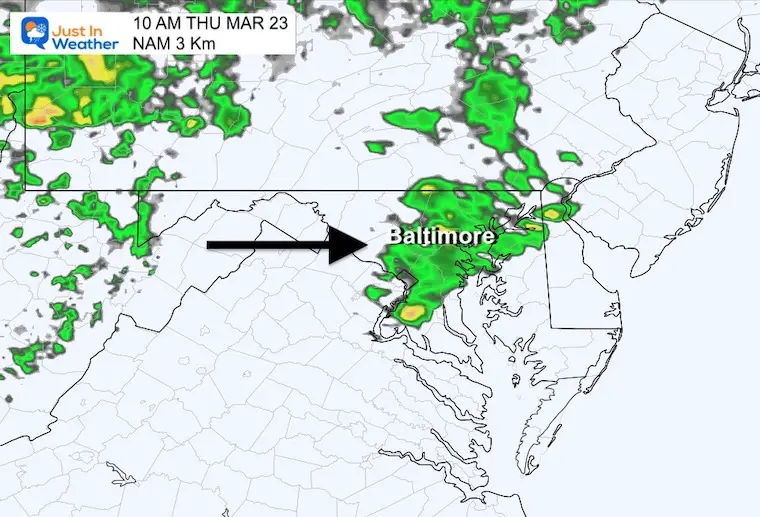 Afternoon Temperatures
There is a wide range of potential afternoon numbers and I decided to show you the warmest model solution. I anticipate that since the rain moves out, a little bit of sun and the warmer breeze will allow a surge into the mid and upper 70s. Note: BWI (Baltimore) has a tendency to run warmer than surrounding areas.
The Record High For This Date: 82ºF in 1907

Subscribe for eMail Alerts
Weather posts straight to your inbox
Sign up and be the first to know!
CLIMATE DATA
TODAY March 23
Normal Low in Baltimore:  36ºF
Record 16ºF in 1934
SNOW: 3.6" in 1934
Normal High in Baltimore: 57ºF
Record 82ºF in 1907
REPORTS: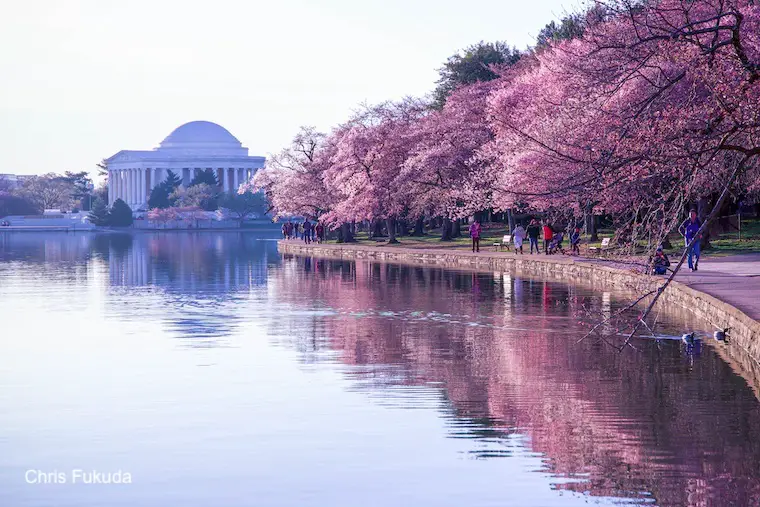 Friday Radar Simulation
8 AM to Midnight
A narrow band of rain is expected to remain overhead all day. Heavier rain may fall later in the day as temperatures will continue to fall.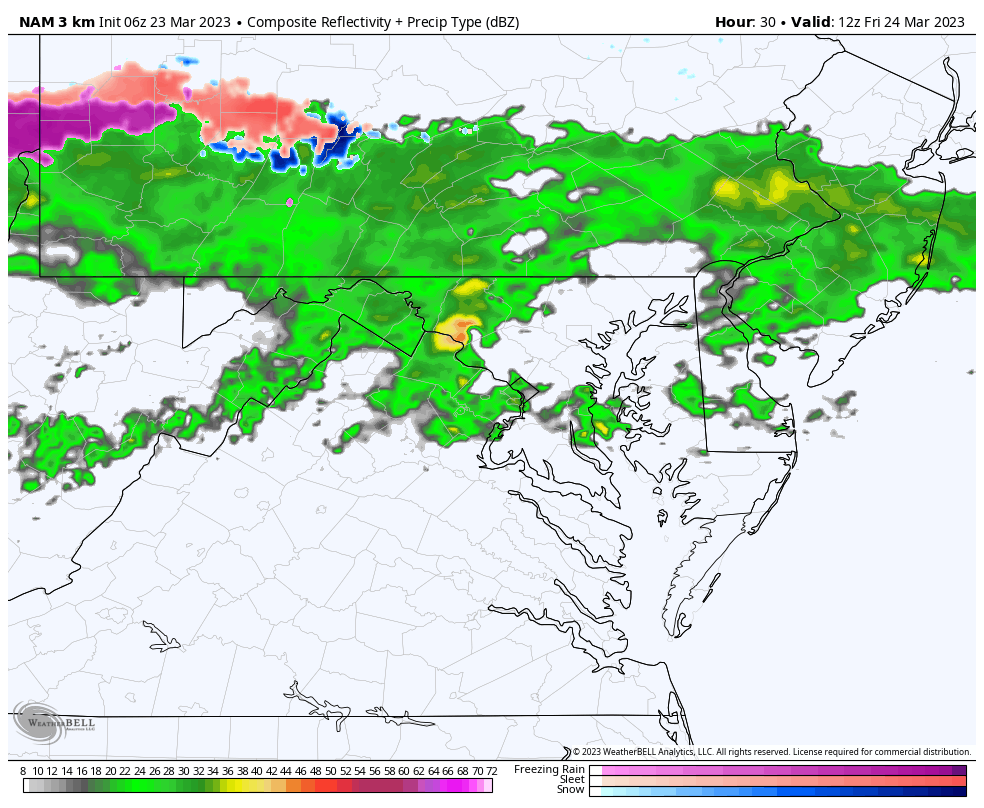 Temperature Animation
Midnight to 4 PM
I wanted to show you how mild it will be at midnight, then watch as the cooler air will move in during the morning and continue to drop and remain chilly into the afternoon.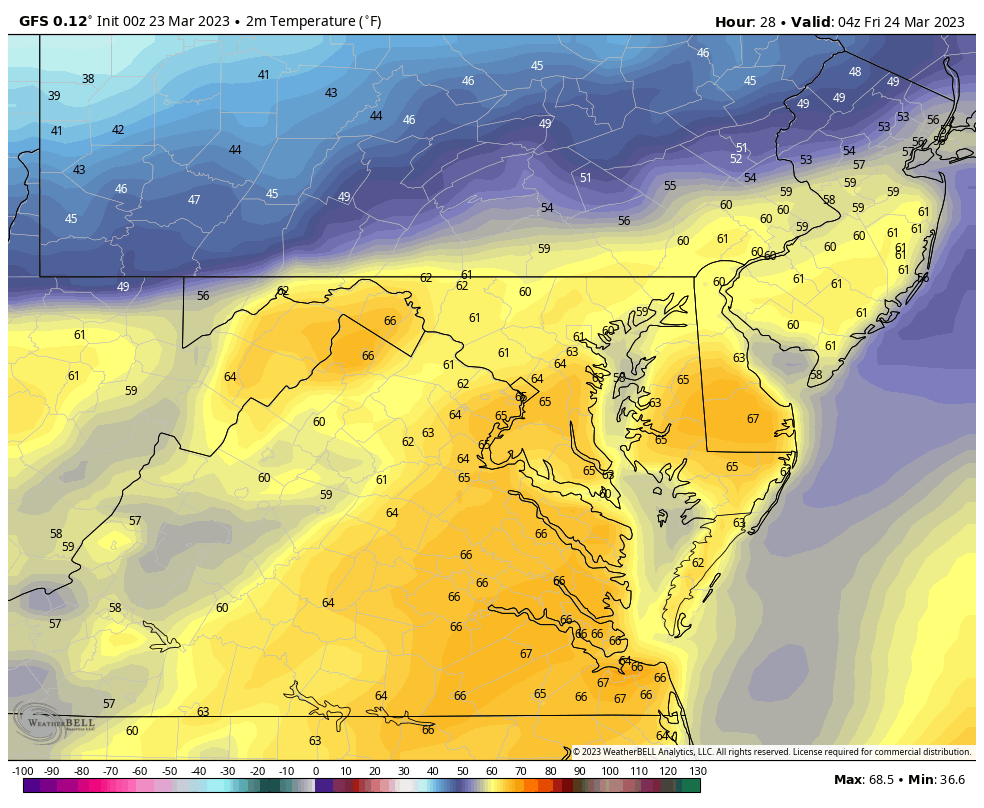 Friday Morning Temperatures
Already cooling around sunrise, but temps will continue to drop a little more.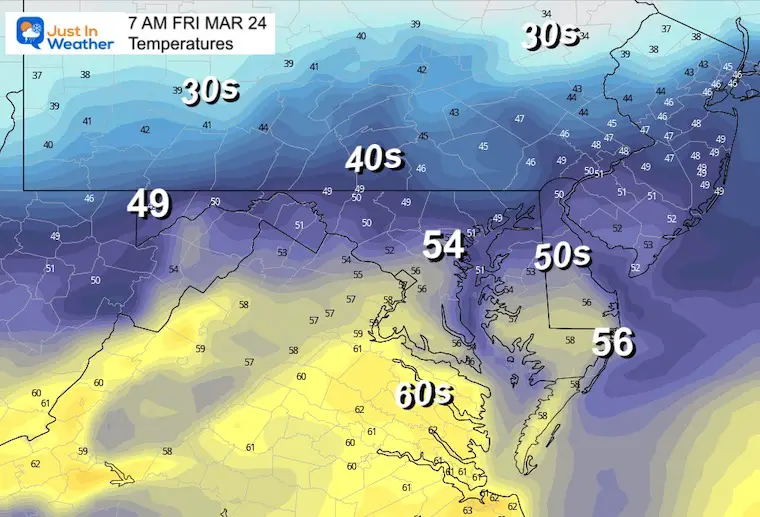 Afternoon Temperatures
Temps will bottom out by noon and remain chilly for the rest of the day. So with the rain, it will feel extra chilly.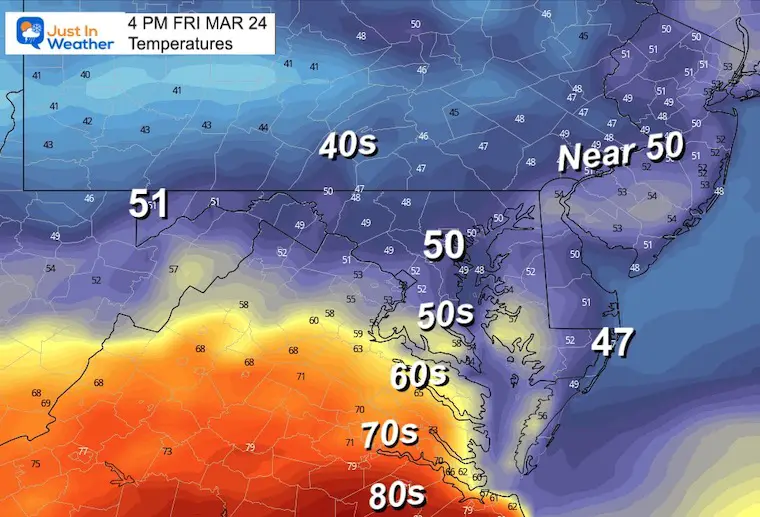 Storm Forecast
Friday Morning to Sunday Afternoon
This band of rain will be stubborn for two days. The main storm will ride to our north, then depart by Sunday morning. Sunday should feature clearing and mild weather for the pick of the weekend.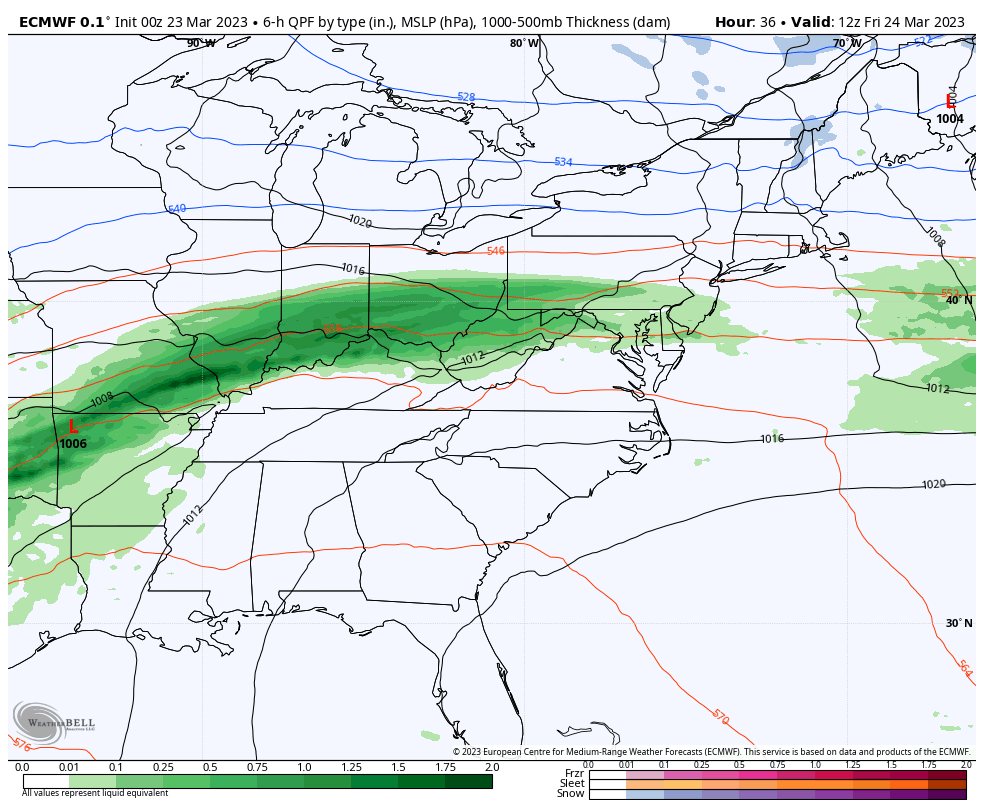 7 Day Forecast
A roller coaster from a very warm afternoon, to cooling during the day tomorrow. Periods of rain will become more pronounced on Friday and Saturday.
The pick of the weekend is Sunday! Then more showers on Tuesday.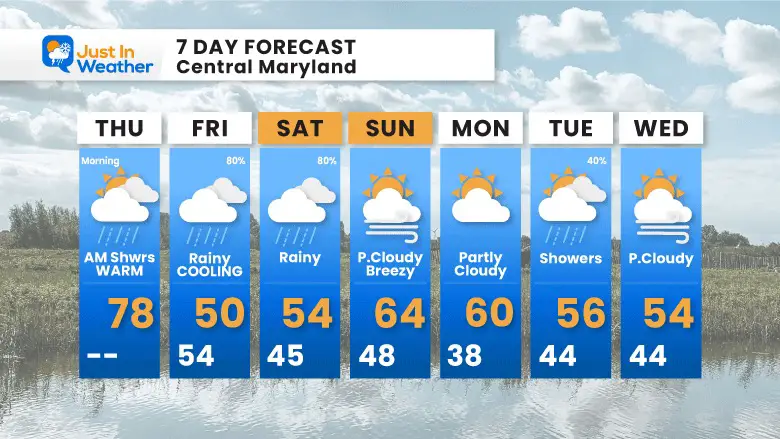 STEM Assemblies/In School Fields Trips Are Back
Click to see more and 'Book' a visit to your school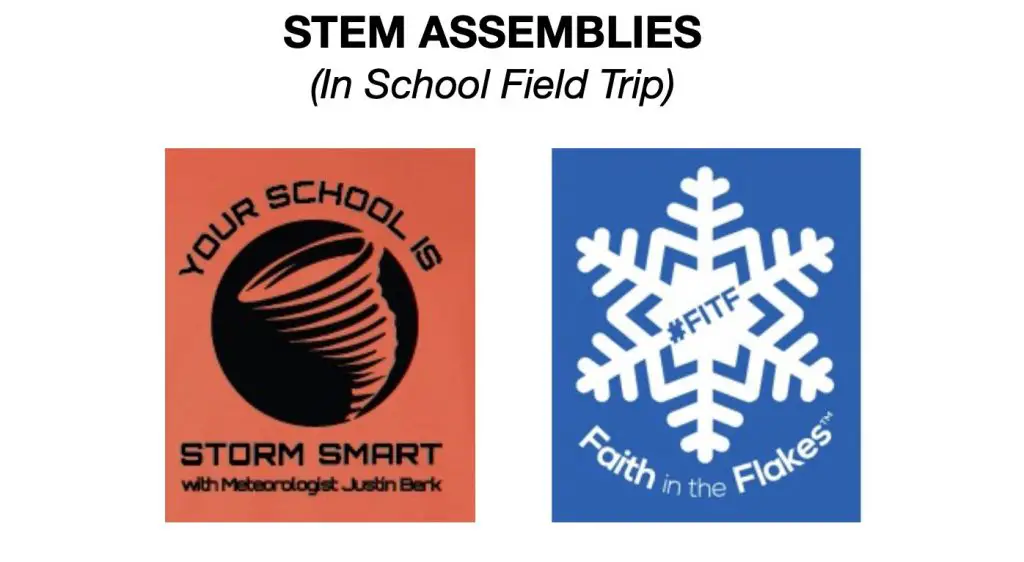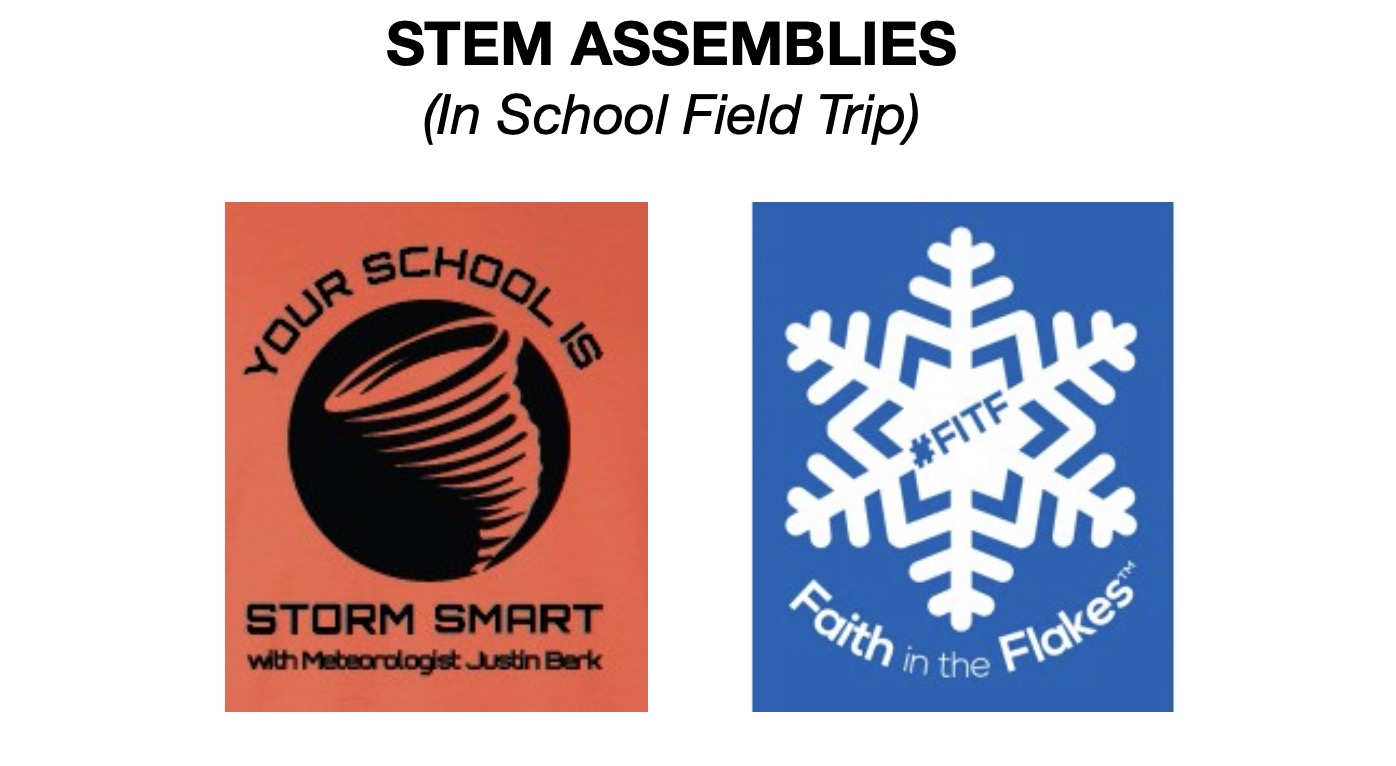 RESTATING MY MESSAGE ABOUT DYSLEXIA
I am aware there are some spelling and grammar typos, and occasional other glitches. I take responsibility for my mistakes, and even the computer glitches I may miss.
I have made a few public statements over the years, but if you are new here you may have missed it:
I have dyslexia, and found out during my second year at Cornell University. It didn't stop me from getting my meteorology degree, and being first to get the AMS CBM in the Baltimore/Washington region. One of my professors told me that I had made it that far without knowing, and to not let it be a crutch going forward. That was Mark Wysocki and he was absolutely correct!
I do miss my mistakes in my own proofreading. The autocorrect spell check on my computer sometimes does an injustice to make it worse. I also can make mistakes in forecasting. No one is perfect predicting the future.
All of the maps and information are accurate. The 'wordy' stuff can get sticky. 
There has been no editor that can check my work when I needed it and have it ready to send out in a newsworthy timeline. Barbara Werner is a member of the web team that helps me maintain this site. She has taken it upon herself to edit typos, when she is able. That could be AFTER you read this.
I accept this and perhaps proves what you read is really from me…
It's part of my charm.
#FITF
Please share your thoughts, best weather pics/videos, or just keep in touch via social media