Stunning Sunset Photos Thanks To Smoke In The Sky
smoke
Photos
Justin Berk
Jul 20, 2021
6:53 am
0
Take a look at the sun. It was actually a little safer than normal yesterday.  While I would never encourage you to stare at the sun unprotected, the dimming and enhanced color in the evening may be repeated for the morning sunrise and a few more sunsets as well. 
July 19 brought more smoke from Canadian wildfires into our region high in the atmosphere. The haze became more noticeable in the afternoon and evening. 
As the sun got lower towards the horizon, the light was filtered through the atmosphere, making for vivid orange and red orbs in the sky. This is similar to what we experienced back in the middle of last September. That time the smoke came from fires in the western US.
Check out these two views from Howard County.
Sunset photo from Kristin Carr D'Onofrio

Sunset photo from Cindy Knowlton
Baltimore County – By the water in Bowleys Quaters
In Gettysburg, PA Charlie Bury captured the scene over the historic battlefield.
If you want to plan to view this, you may be able to see really impressive colorful orbs within an hour after sunrise and before sunset. 
During the day, the sun make take on a yellow-orange color against a smokey sky. There should be lower glare, highlighting the appears of a very round and sharp edge to the sun.
Baltimore Sun Times Today:
Sunrise at 5:56 AM
Sunset at 8:29 PM
Smoke Forecast 
More haze likely today and some settling closer to the ground has promoted a Code Orange Alert in southern PA. It may expand to Maryland. Click here to see today's smoke forecast.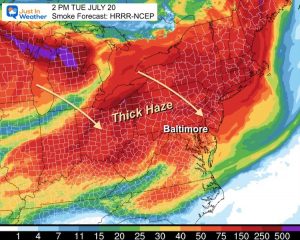 Maryland Trek 8 Begins on August 8
329 Miles From Wisp To Ocean City
To Honor Kids In Cancer Treatment and Support FREE Programs At Just In Power Kids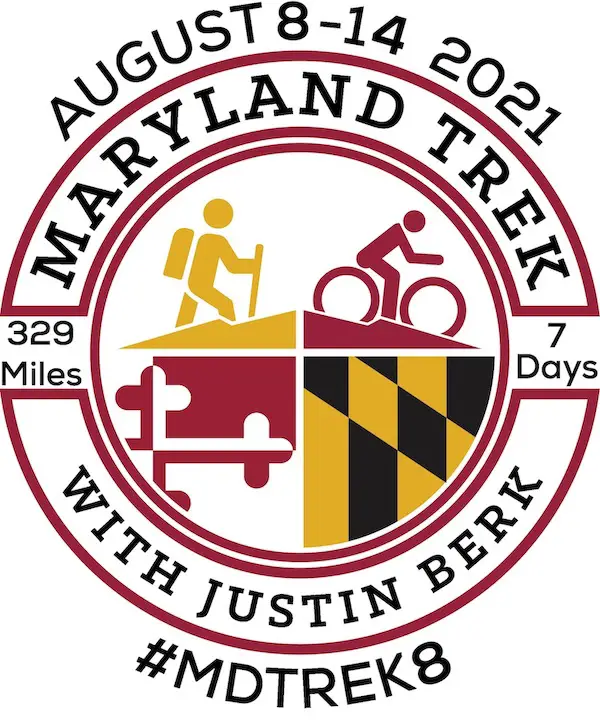 Still Time To Sponsor Our Team
Keep our expenses low.
Click Here to Help with Lodging, Meals, and Fuel
Sunshine State Of Mind
I am done with the cold and snow (for the season). I am embracing my wife's mantra of Sunshine State of Mind.
This was designed by Shannon Berk and we will be wearing it through spring and to the beach.
Double Benefit: Proceeds will be split between our nonprofit Just In Power Kids and the development of my new weather website. That has been scheduled to be ready to launch in May.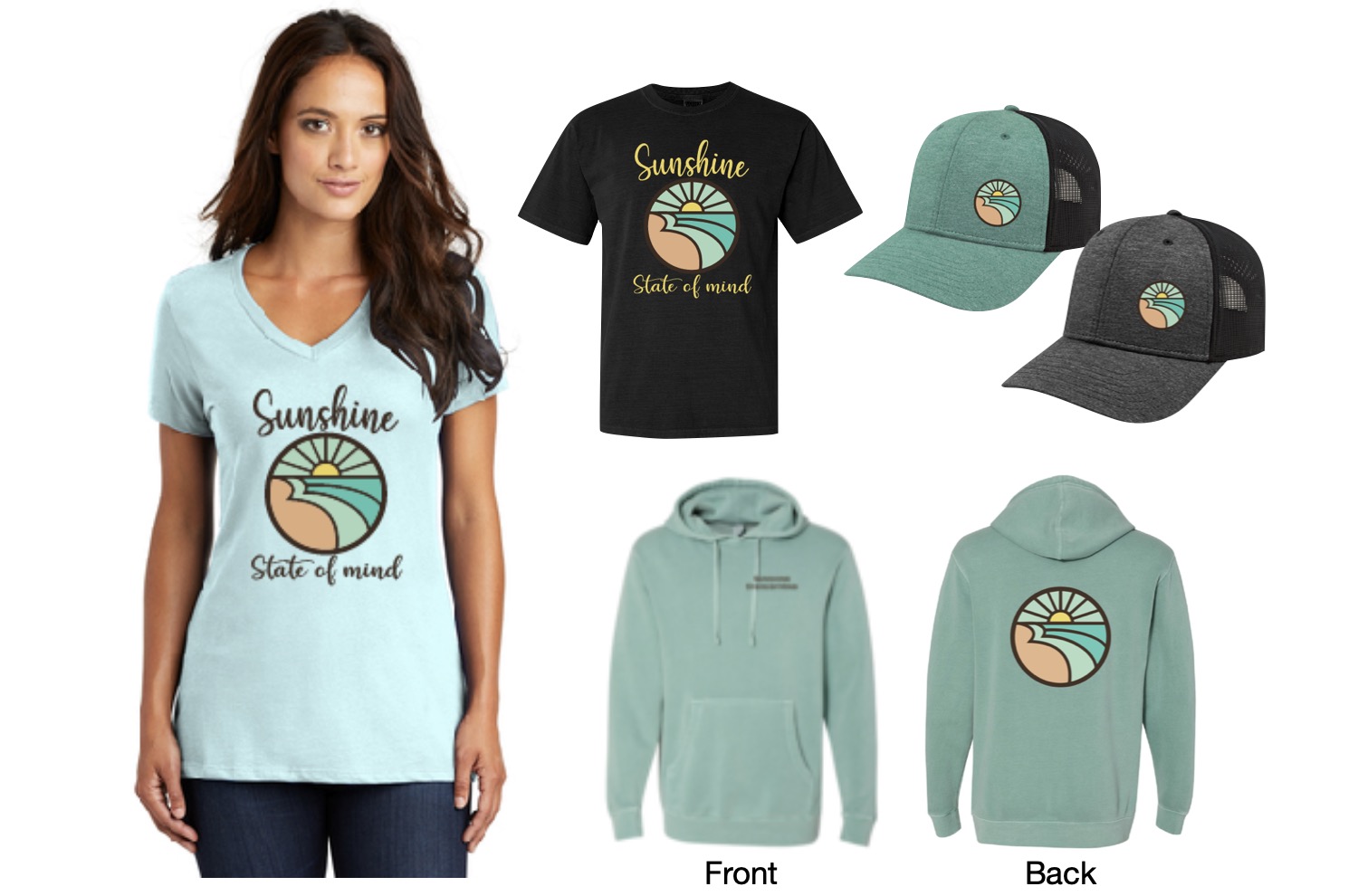 YOUR INTERACTIVE WEATHER PAGES
14 Local Maryland Pages (and York PA)
We have made a page for Maryland Weather which gives you the current conditions for 14 present area locations.
Local Hourly Forecasts and Local Radar
Central Maryland
Delmarva
Pennsylvania
Please share your thoughts, best weather pics/video, or just keep in touch via social media