Smoke Forecast Wednesday Increases With Air Quality Alert Then Clearing
smoke
Justin Berk
Jul 20, 2021
9:13 pm
0
Tuesday Evening July 20 2021
We are in the thick of it now.  The smoke from the wildfires in Canada has sent a robust plume that spread through the eastern US.  This was more pronounced than the day before, and may still have a little more building to go.
The forecast shows the thick smoke will actually increase a little more Wednesday, then get a push out of here with showers and a cold front.
Here are the observations today and forecast for Wednesday. Then we can look to an improvement. 
Evening Satellite 
This afternoon the air quality dropped to dangerous levels north of Baltimore where Code Orange and Red levels were recorded.  I was out training for my Maryland Trek, and had to cut it short because it was not fun to be breathing heavy in this.
Regardless of your fitness level, this is the time to lay low and workout 'indoors'.
Air Quality Recorded Tuesday Afternoon 

Wide View Satellite Loop
Look closely at the widespread haze. It is the transparent milky color that appears enhanced as the late day sun shines in the last few images.
Wildfire Smoke Observations Today
The source of the fires remains active.
Wind Forecast (Jet Stream) Wednesday 
The winds aloft at 18,000 Ft will continue to provide a direct path for the smoke plume to cross our sky.
Smoke Forecast Snapshot
Smoke levels are expected to max out in the early afternoon. This maybe a more narrow band, that will get squeezed out and pushed east by a cold front. 
Smoke Forecast Animation:
6 AM to 10 PM
Air Quality FORECAST Wednesday 
The Code Orange zone will be more widespread over more populated central Maryland, Delmarva, and the beaches. Some urban areas could push the Code Red levels.
Based on Tuesday's build up and my personal experience, please take my suggestion and limit your outdoor activities.
If you are at the beaches, the sea breeze should help with mixing the air at the surface, but the sky will be very hazy.
Radar Simulation:
2 PM to 10 PM
Relief from rain forming between 2 and 4 PM, then dropping to the coast by sunset.
A cold front that may form a solid line of rain and thunderstorms. This will help take the particulates out of the air, so it may actually smell like smoke for a bit.
Clearing and cooler weather is expected to follow. I will have a complete weather forecast in my morning update. 
Smoke forecast with the interactive map.
Also See: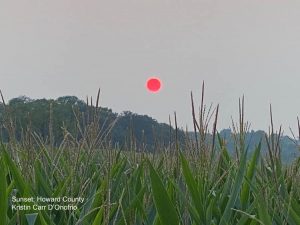 Sound Familiar?
You might recall the amazing sunrises in September. That was the last time we had smoke from Wildfires reach us. That time is was from the western US.
See more in this report from September 15.
Maryland Trek 8 Begins on August 8
329 Miles From Wisp To Ocean City
To Honor Kids In Cancer Treatment and Support FREE Programs At Just In Power Kids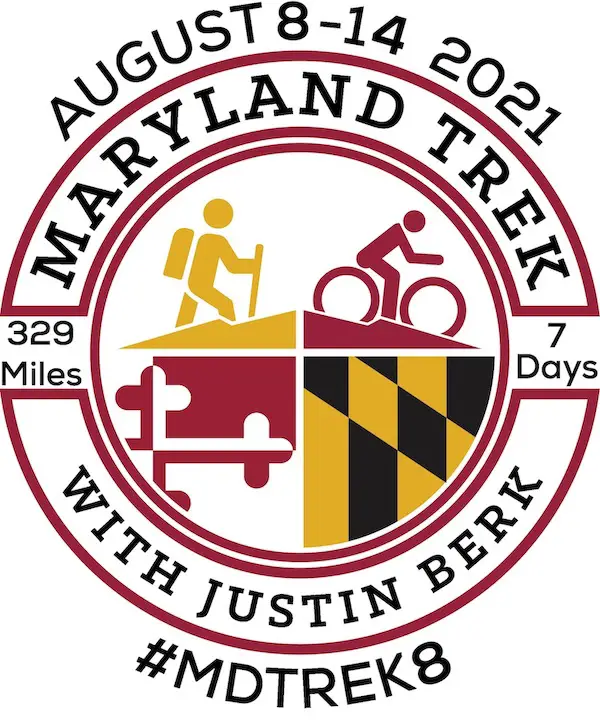 Still Time To Sponsor Our Team
Keep our expenses low.
Click Here to Help with Lodging, Meals, and Fuel
Sunshine State Of Mind
I am done with the cold and snow (for the season). I am embracing my wife's mantra of Sunshine State of Mind.
This was designed by Shannon Berk and we will be wearing it through spring and to the beach.
Double Benefit: Proceeds will be split between our nonprofit Just In Power Kids and the development of my new weather website. That has been scheduled to be ready to launch in May.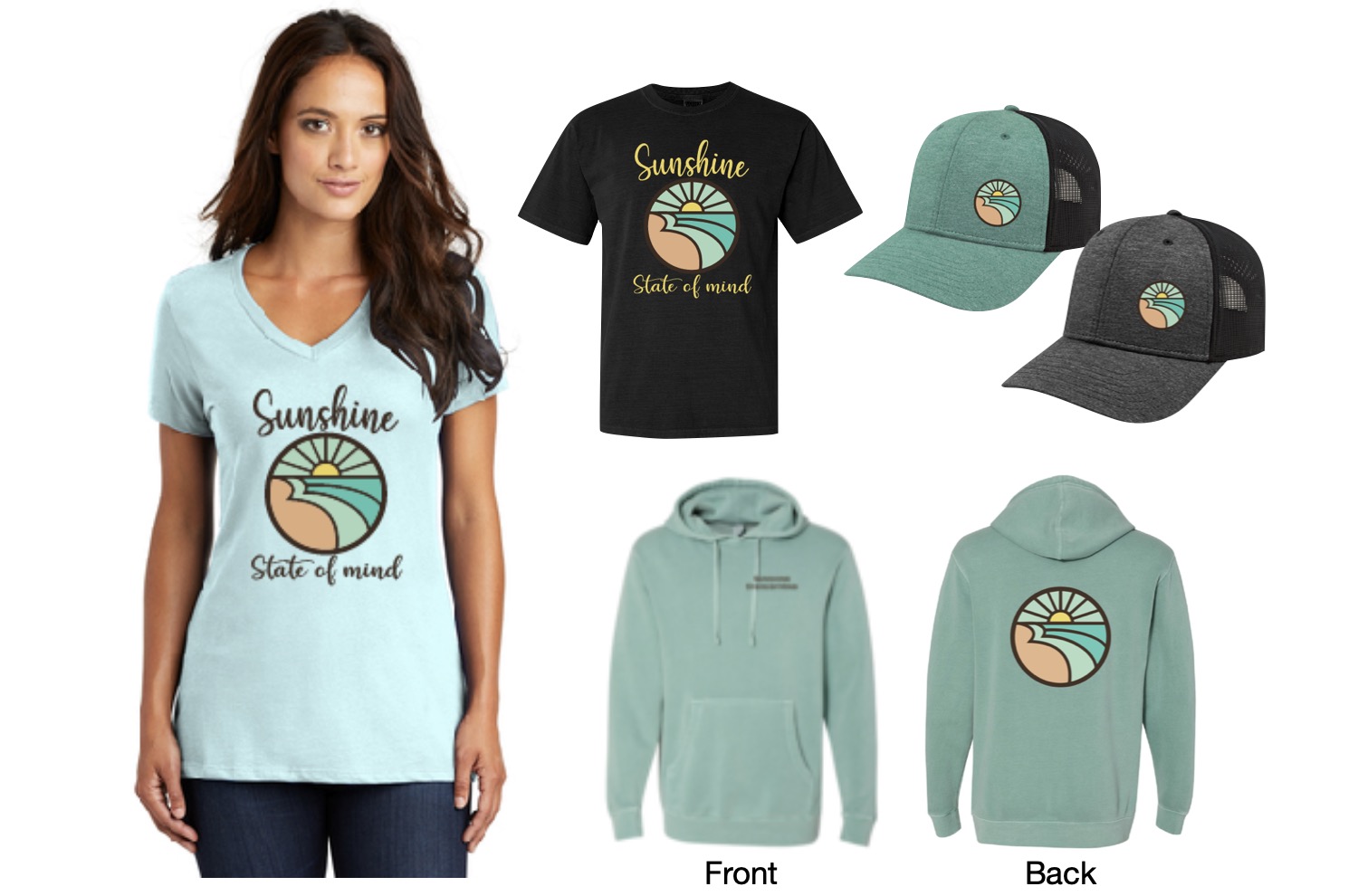 YOUR INTERACTIVE WEATHER PAGES
14 Local Maryland Pages (and York PA)
We have made a page for Maryland Weather which gives you the current conditions for 14 present area locations.
Local Hourly Forecasts and Local Radar
Central Maryland
Delmarva
Pennsylvania
Please share your thoughts, best weather pics/video, or just keep in touch via social media