Hazy Sky And Low Air Quality Forecast Tuesday From Wildfire Smoke
smoke
Justin Berk
Jul 19, 2021
9:36 pm
0
Monday Evening July 19 2021
That haze in today's sky became more noticeable as the day wore on.  By evening, the satellite imagery really started to show the impact of the smoke from the wildfires.  You may have seen a colorful sunset, or even sunrise in the morning. There is a good reason there may be more to come. 
If you missed my prior report, this is high altitude smoke from fires in central and western Canada over 1000 miles away.  I will detail it all again below. 
As the smoke continues to flow our way, the atmosphere is now letting it mix back down to the surface. As a result, poor air quality is forecast for Tuesday. While the source is different, this is similar to the smoke event we had last September. I have more on that below as well.
Evening Satellite Image
The haze really encompassed the region this afternoon and evening. You might notice the brown tinge to the coloring here. 
There were some storms in central PA that tried to drop south, and a couple broke through into Maryland. While the faded,  they also helped to bring smoke particles farther down the atmosphere. If you smelled smoke in the air, this could have been why.
Satellite Loop
4:30 PM to 7:30 PM
This larger view loop really shows how far and wide the smoke has traveled and spread out in the from the Great Lakes to the Northeast US.
Large Fire Map: Fire Smoke Canada
Monday Evening
Upper Level Winds:
This 500mb views is the jet stream air flow around 18,000 Ft above the ground.
This shows a direct path from the fire zone to our region. 
Air Quality Forecast
AirNow shows a Code Orange zone on Tuesday in Southern Pennsylvania. However, I do not think this will stop at the border of York and Lancaster Counties. 
Code Yellow is forecast for much of Maryland, but if you are sensitive to air pollution, I would treat this like a Code Orange Day. Given what we have seen already, this may turn out to be more coverage than suggested. 
Smoke Forecast:
This product from the HRRR Model shows the build up on Tuesday afternoon. Because of this large spread, I do not think it's easy to pin down a small ares with more particulates.
There are other factors that can affect the smoke particles staying aloft or settling to the surface. 
Basically, it is already here and getting reinforcements. So more of us will see more smoke in the sky Tuesday.
Smoke Forecast Animation:
8 PM Monday Night to 2 PM Wednesday 
The important take away here is that it might get worse before it gets better.. and we will be dealing with this for a few days.
Smoke forecast with the interactive map.
Sound Familiar?
You might recall the amazing sunrises in September. That was the last time we had smoke from Wildfires reach us. That time is was from the western US. 
See more in this report from September 15.
Maryland Trek 8 Begins on August 8
329 Miles From Wisp To Ocean City
To Honor Kids In Cancer Treatment and Support FREE Programs At Just In Power Kids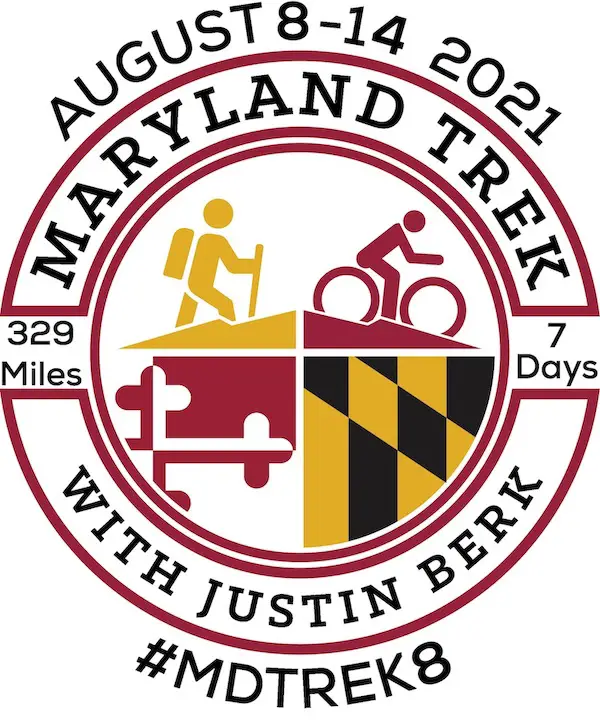 Still Time To Sponsor Our Team
Keep our expenses low.
Click Here to Help with Lodging, Meals, and Fuel
Sunshine State Of Mind
I am done with the cold and snow (for the season). I am embracing my wife's mantra of Sunshine State of Mind.
This was designed by Shannon Berk and we will be wearing it through spring and to the beach.
Double Benefit: Proceeds will be split between our nonprofit Just In Power Kids and the development of my new weather website. That has been scheduled to be ready to launch in May.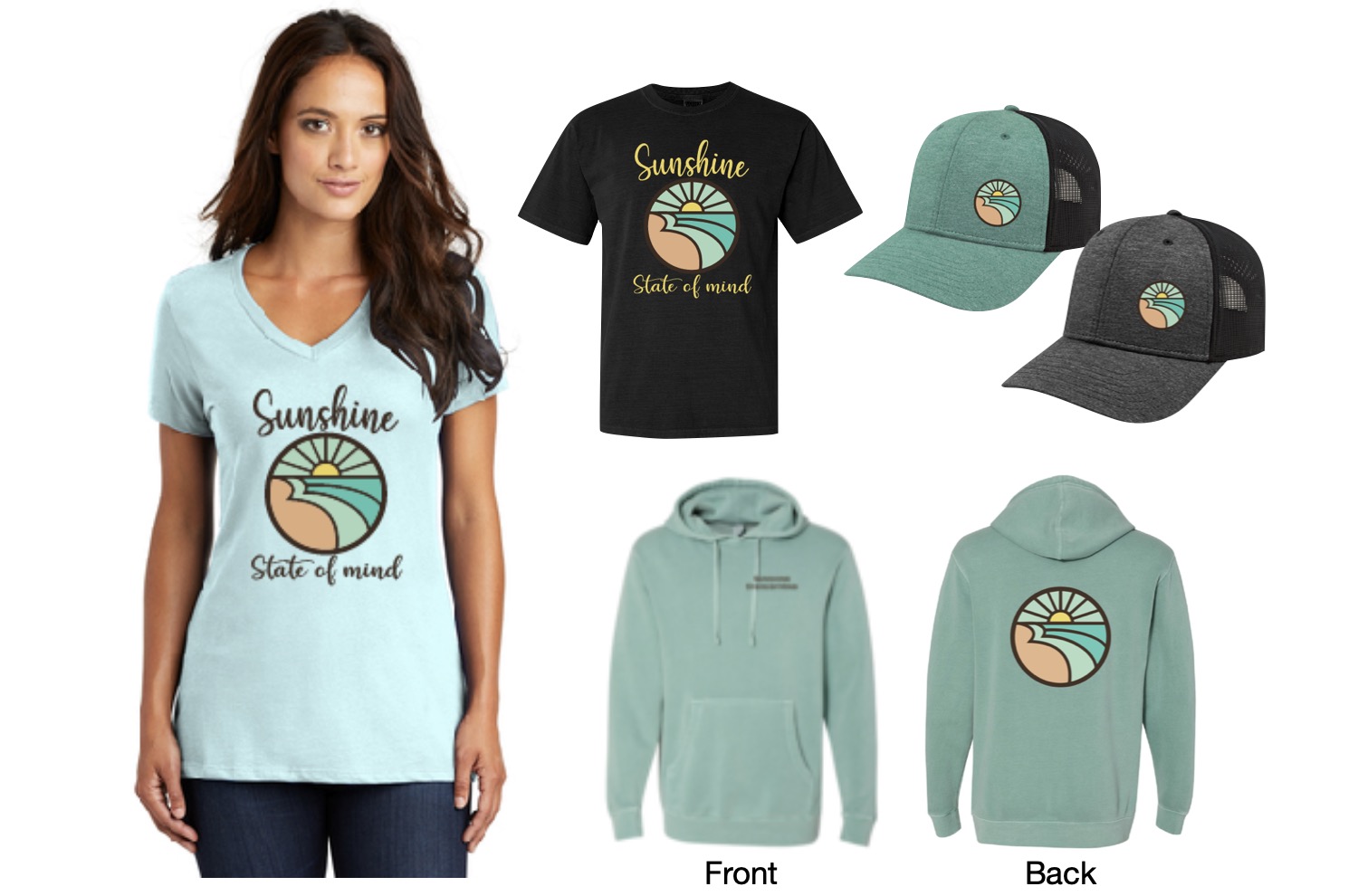 YOUR INTERACTIVE WEATHER PAGES
14 Local Maryland Pages (and York PA)
We have made a page for Maryland Weather which gives you the current conditions for 14 present area locations.
Local Hourly Forecasts and Local Radar
Central Maryland
Delmarva
Pennsylvania
Please share your thoughts, best weather pics/video, or just keep in touch via social media