Snow On Radar At 5 AM Tuesday
Winter Weather
Justin Berk
Nov 30, 2021
5:10 am
0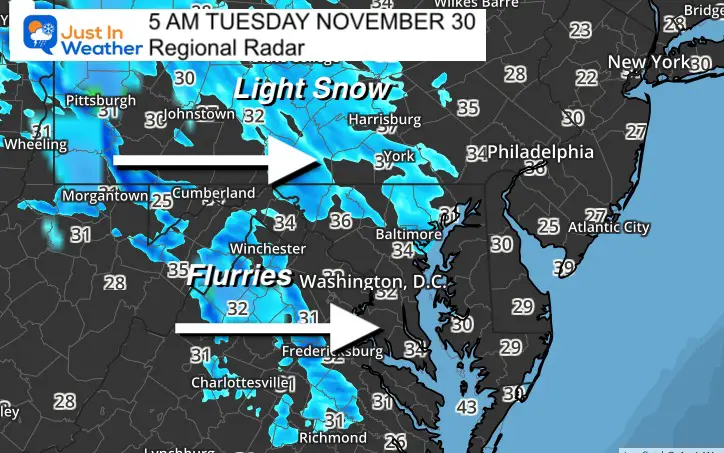 First look at the radar this morning and this confirms my theory:
Snow continues to arrive a few hour earlier than model guidance. This is just light snow and flurries, but covers more area south into central Virginia.
It is also looking like the simulation showed 3 to 4 hours later at 8 AM.
Temperatures are above freezing for the most part. But isolated spots have dipped below 32ºF.  I still see more ambience snow with little to no impact. Some may get a thin coating on car tops, elevated decks, or grass.
UPDATE: See the Full morning report posted at 6 AM